First-Ever Modified 2019 Ford Ranger in USA by DirtCinema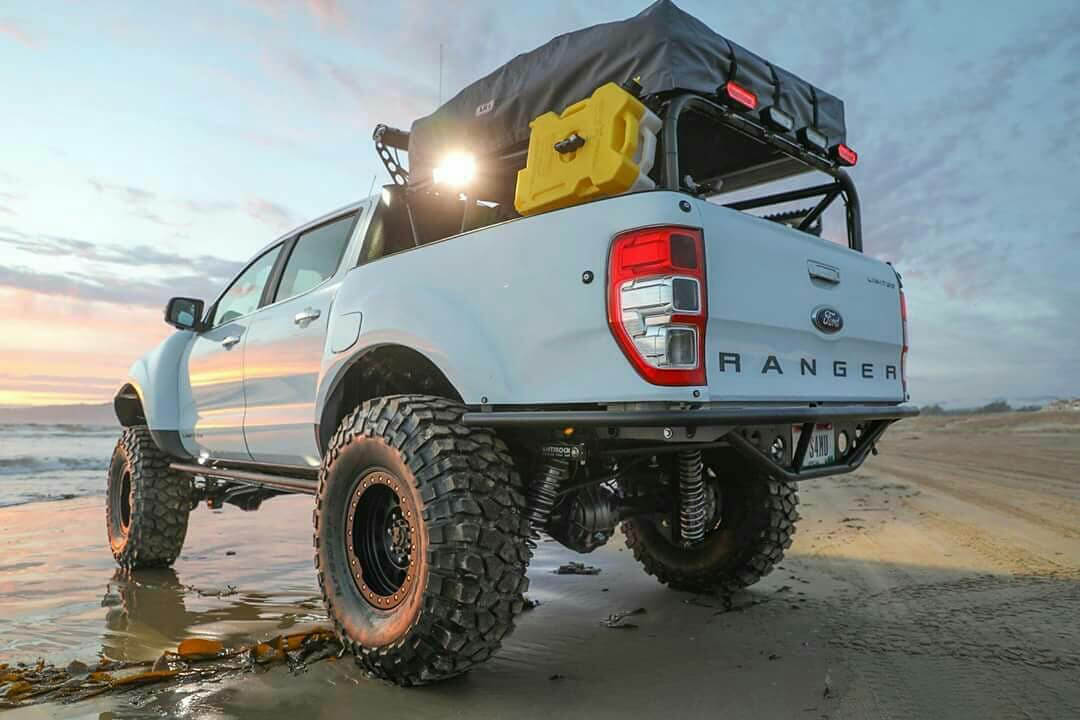 The excitement with 2019 Ford Ranger seems to be overwhelming the offroad enthusiasts in the USA, and the early takes on modifying the Ranger are escalating this interest quickly.
After Ford has confirmed their plans to finally enter the American market with Ranger, we immediately realized that this is going to be the next big thing in the world of the aftermarket parts.
This insane new Ford Ranger lifted on offroad wheels is completely rebuilt and modified by Manuel Garner, Johnny Garner, and Mike James out of DirtCinema. It's a right-hand drive South African/Australian edition put together for Dana/Spicerparts and Ford. The authors had guidelines to build the ultimate desert rig capable at anything starting from rock crawling to prerunning and Overlanding. Since there were not many aftermarket solutions available for this model, they had to fabricate a lot of the new components to achieve their goal.

Engine Specs
This Ford Ranger T6 is powered with a 3.2L Diesel engine that provides plenty of torque starting from the low RPM range. It was left untouched because it perfectly fits within the purpose of this rig. 2019 Ford Ranger Diesel engine provides about 197 hp (147 kW) and 350 lb⋅ft (470⋅m) which is more than a base 3.5L Cyclone engine used on F150 trucks can offer.

Suspension and Drivetrain
The suspension, on the other hand, has been completely redesigned and upgraded with the new components. Custom 5 link suspension was enhanced with FOX coilover conversion on the front and the back along with the hydro bumps. Other extensive modifications feature a straight axle conversion with Ultimate Dana 60s front and rear paired with Arb lockers Cross over steering. The steering rack was deleted in a favor of a PSC steering box and a steering ram/pump (this vehicle came factory with electric steering).
Wheels
Extensive modifications described above were made it possible to install 17″ Ultra Wheel Beadlocks wrapped with massive 39″ tires by BFGoodrich. Of course, it wouldn't be possible to hide the new suspension and the wheels under the stock body panels, and that's why the guys from Dirt Cinema decided to install custom fiberglass fenders, widened ARB steel front bumper and a custom rear bumper with Warn front and rear winches.

Interior
The full interior cage was installed to maximize the safety of the crew during the offroad adventures. Steel tubes were nicely fitted along with the original interior, which allowed to maintain comfortable conditions for the drive and the passengers. Sport seats and 4-point Crow Harnesses are installed on the front and the back. Among other enhancements are iPad GPS mount intercoms, race radios from Rugged radios, SPOD switch panel and built-in 2-pound fire extinguisher from SafeCraft.
Since this vehicle will be used for overlanding and expedition purposes, it was decided to upgrade it with some must-have items like a bed rack with ARB rooftop tent, onboard air, ARB Fridge, and Rigid lights.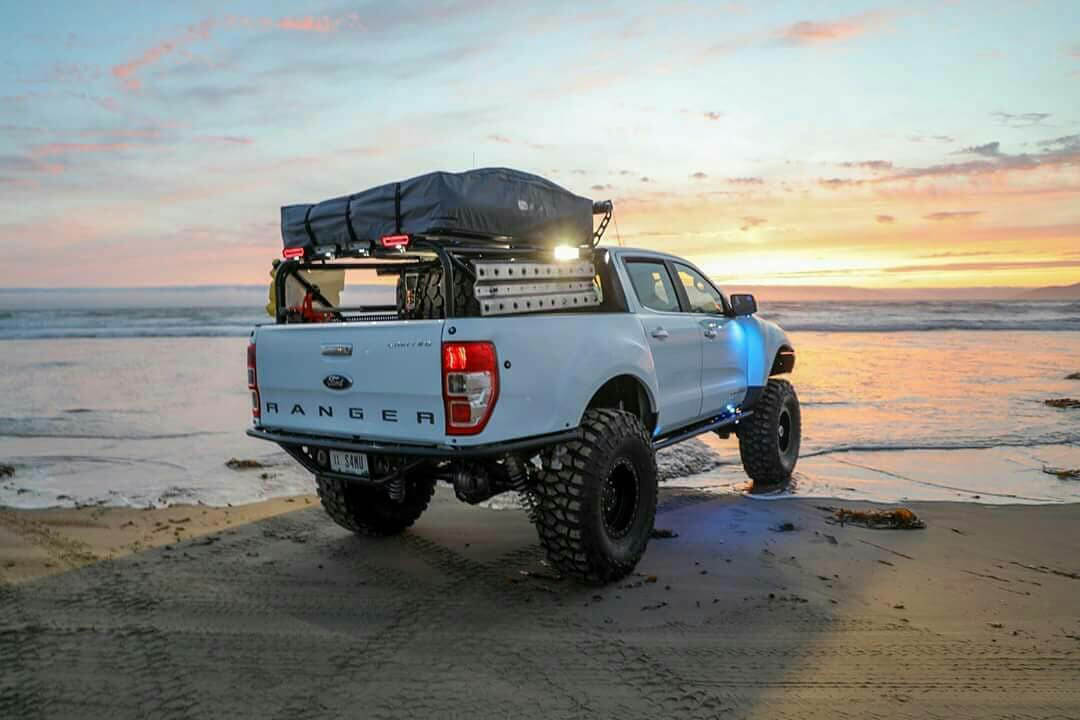 As we see this insane 2019 Ford Ranger is packing some serious modifications to conquer any type of terrain with ease. The guys from DirtCinema have proven that the upcoming Ranger is a worthy successor of this legendary model, so let's take a look at the main features of the stock model that you will find at your local dealership.
MSRP
According to the estimates of Car and Driver magazine, the price on Ford's junior truck will remain in the range of $25,000 MSRP which very close to its main competition.
Available colors are:

Saber
Lightning Blue
Hot Pepper Red
Absolute Black
Magnetic
Ingot Silver
White Platinum
Oxford White
Towing Capacity
As per Wikipedia the towing capacity of 2019 Ford Ranger T6 will be 7,700 pounds on a 2.2L Duratorq diesel engine, however, there was no exact information regarding the towing capacity of the models equipped with the 3.2L Diesel engine yet.
Dimensions
American Ranger will have the same dimensions as it's global brother, which equal to Length – 211", Height – 71.5", Width – 72.8".
MPG
The majority of automotive experts believe that Ford is going to try to make it's new 2019 Ford Ranger as much efficient as possible and keep the highway mileage above the mark of 30 MPG, to keep up with the GM's competitor Colorado/Canyon equipped with a Duramax engine.
Model:
2019 Ford Ranger
Engine:
3.2 L (195.2 cu in) DOHC 20V I5

Turbo Diesel, Intercooled
Engine Performance:
197 hp (147 kW) and 350 lb⋅ft (470⋅m)
Transmission:
6-speed automatic
Drivetrain
Four-Wheel Drive
Towing Capacity:
7,700 lbs (Estimated)
Mileage:
30 MPG (Estimated)
MSRP:
$25,000 (Estimated)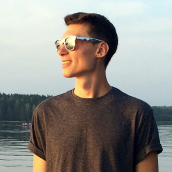 Matt Grabli
Matt brings over a decade of automotive expertise to his role as staff writer and editor at Offroadium.com. With an enduring passion for the off-road vehicles and adventures, he is devoted to creating interesting content that equips 4x4 enthusiasts with the knowledge to improve their rigs.