Up for sale – Fully Built 1st Gen Toyota Tundra Prerunner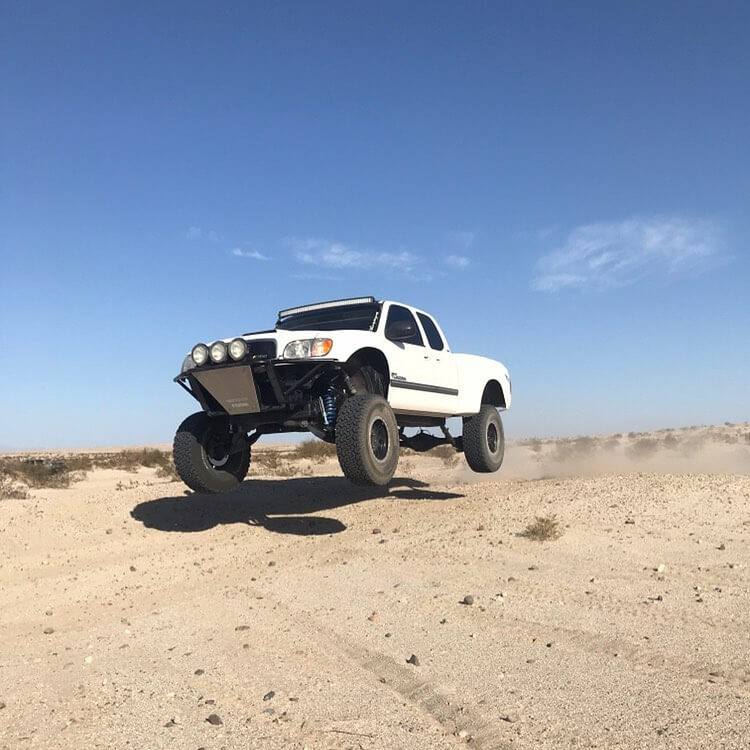 If you are looking for a decent used prerunner truck, this 2002 Long Traveled Toyota Tundra may be a cool option to consider. It's fully built and ready to rip!
It's a 2WD truck powered by a reliable 4.7L V8 that provides just enough power for a fine time in the desert.
As per the owner it gets about 300-340 miles per tank, which is quite cool for this kind out of the vehicle.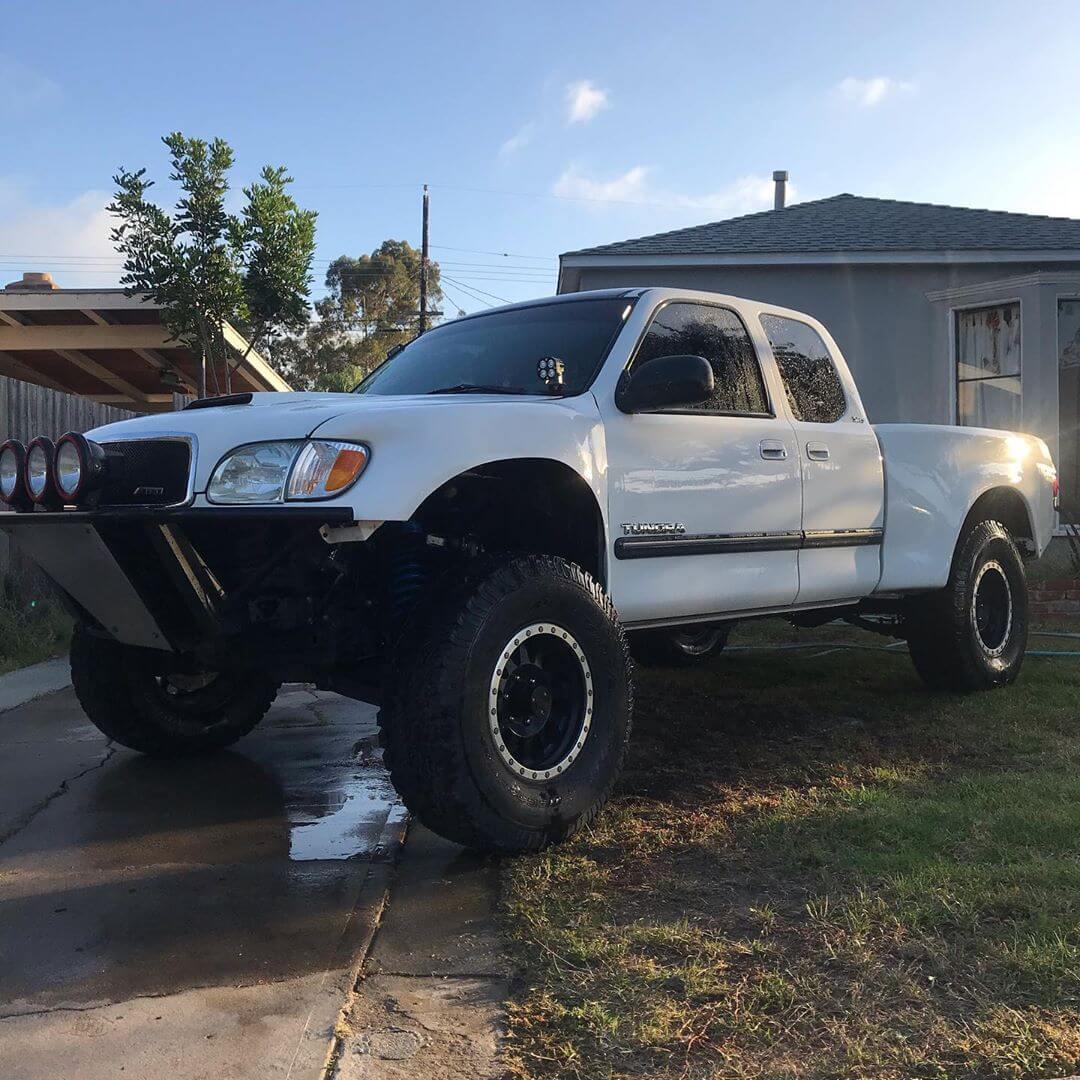 Specs
– Solo MotorSports XLT Race kit installed by Cook Craft
– Boxed upper
– Heim steering
– Engine cage and bed cage
– 10" 2.5 coilover with compression adjusters
– 10" 3.0 triple bypass
– Bumps off upper arm
– Tubbed firewall to tuck 37s
– Wilwood Master with manual brakes
– Solid motor mounts
– Solid body mounts
– c27 deaver spring under axle (19" travel)
– 16" 3.0 4 tube race series bypass
– black ceramic coated
– Bumps off rear axle
– 4:88 gears/detriot locker
– Slip yolk driveshaft
– Full size matching spare
– Jba headers (CA Compliant)
– k&n cold air intake
– Throttle body spacer
– scan gauge
– 2000w amp, alpine speakers
– 15" kicker sub
– Glassworks hood
– McNeil fenders
– Hanneman bedsides
– Method wheels street locks with BFG KO2
– Full-size spare with the brand new tire still has a sticker.
– Jack mount and fluid storage mount are available but not installed yet
SOLD
Inquire about the price and other details on this truck by contacting the owner on Instagram @1sickyota!
Selling a truck? Submit a free listing!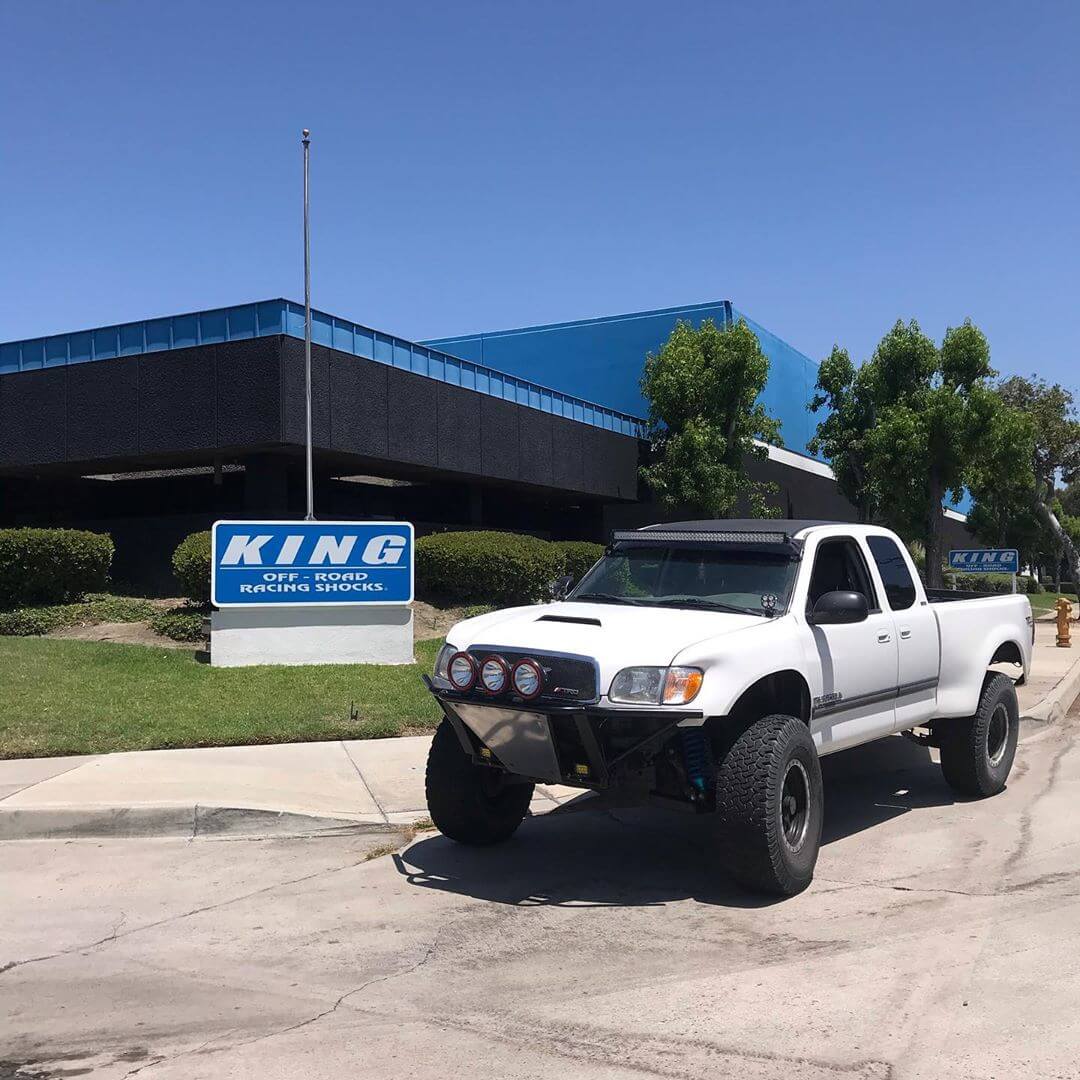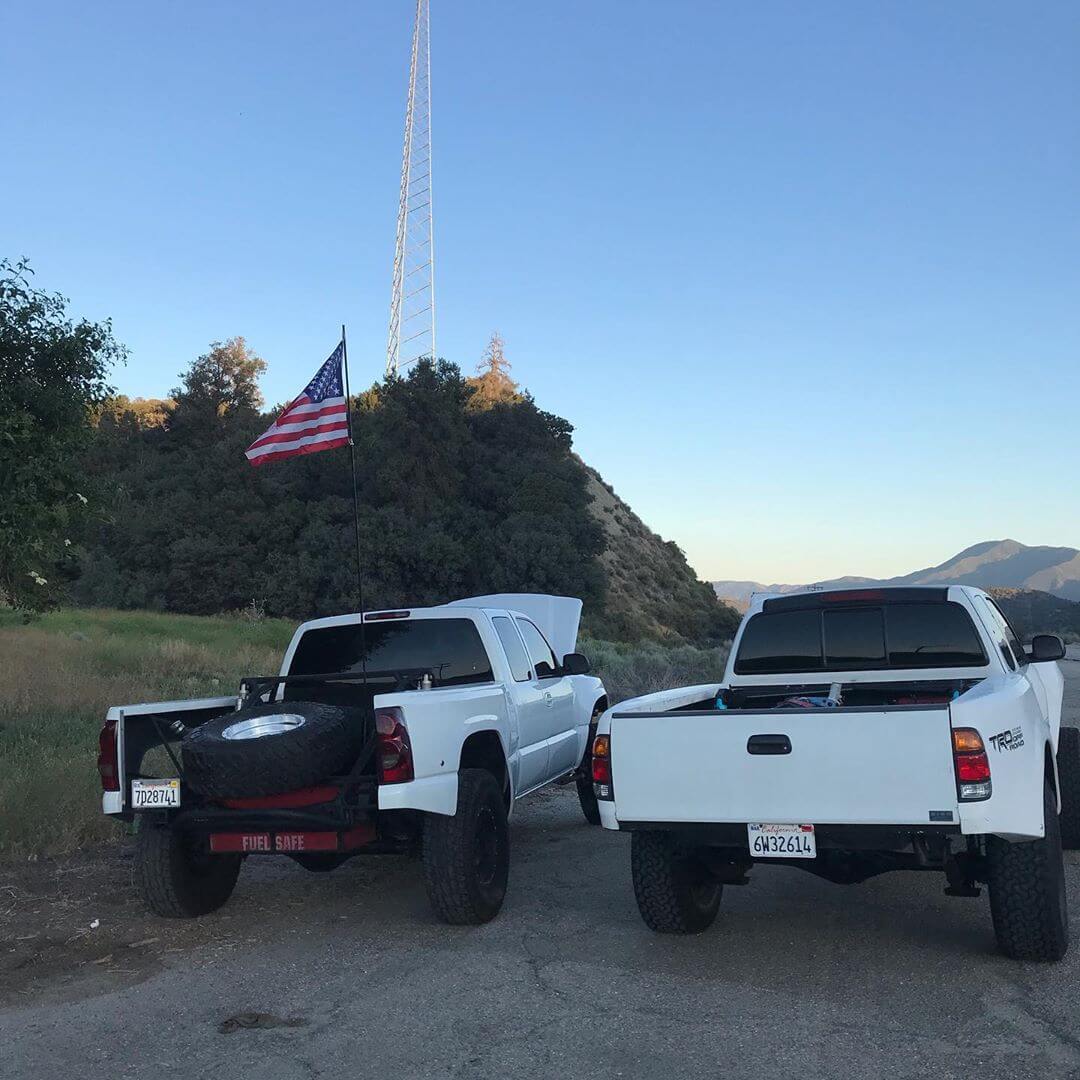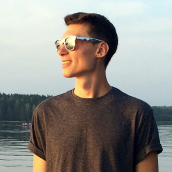 Matt Grabli
Automotive journalist and technical writer at Offroadium.com with more than 10 years of experience in the sphere of aftermarket parts and 4×4 vehicle modifications. Passionate about off-roading, outdoor adventures, and an active lifestyle.