Lifted 2004 Ford Excursion Monster Truck On 49" Super Swampers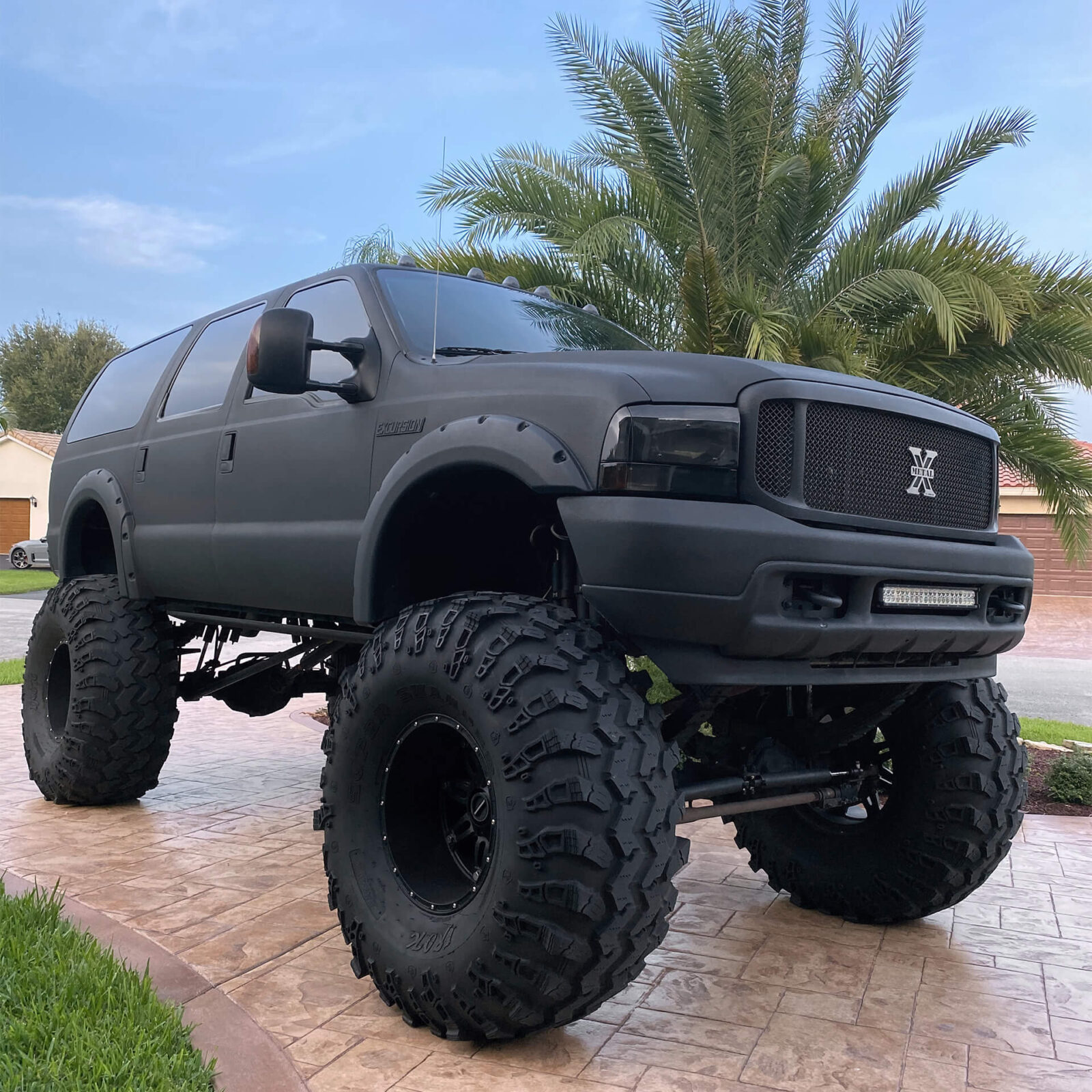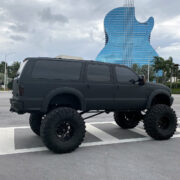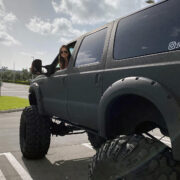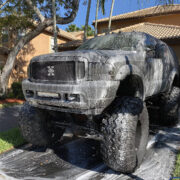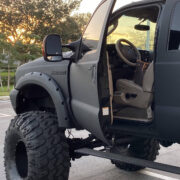 View Gallery
To this day, the Ford Excursion remains the longest and the heaviest full-size SUV that ever went into mass production. It even beats the Chevy Suburban in terms of interior space and overall size. The rig is based on the same platform architecture as the heavy-duty Ford F-250 Super Duty pickup truck sharing the same front portion and front doors.
One of the highlights of the 2004 model year is the 6.0-liter PowerStroke V8 turbodiesel engine. Even though the model was discontinued in 2005, we could still see Excursions on our roads today. Sure, it's not the most nimble vehicle for driving around the city, but it offers its benefits.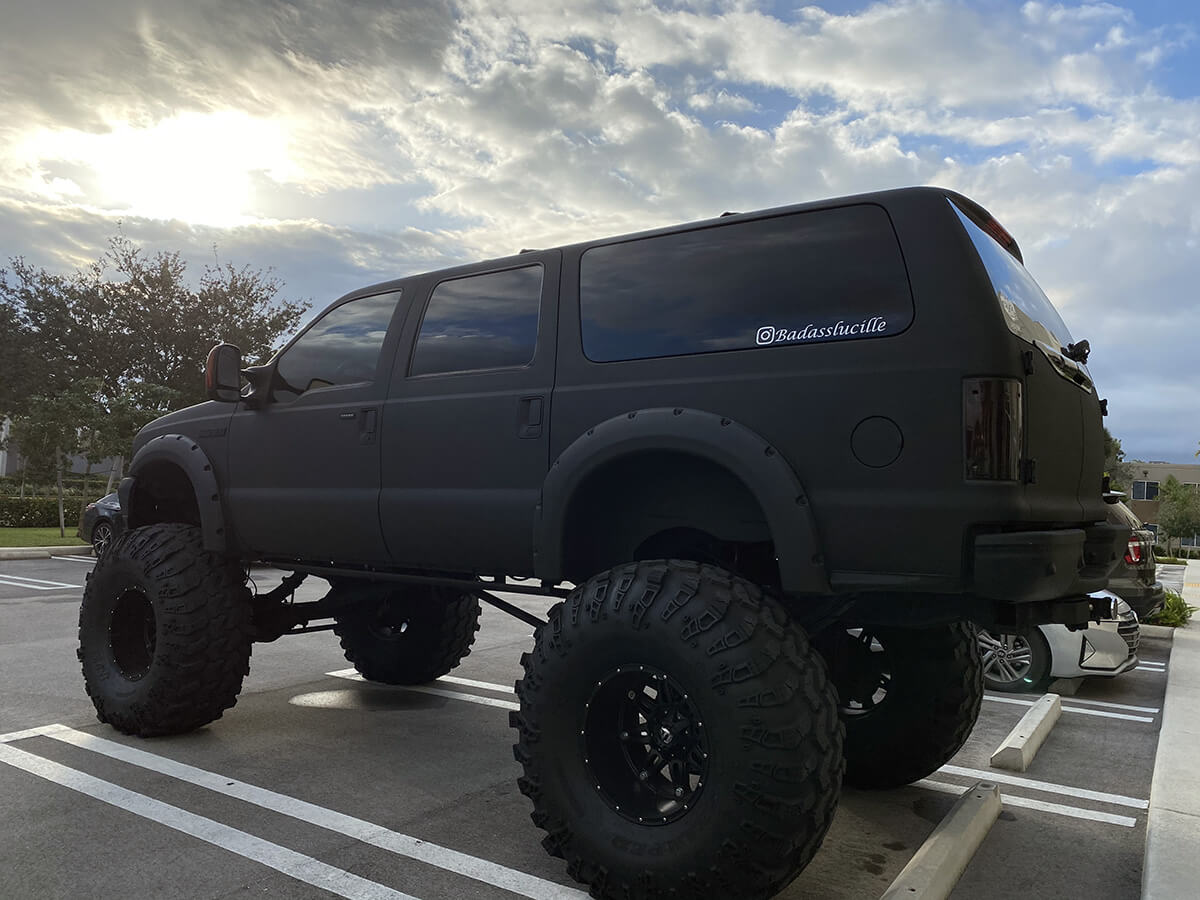 Many people who like an old-school heavy-duty appearance, stiff, truck-like driving quality, and want to have outstanding towing capacity choose the Ford Excursion for their modification projects. We spoke with Alicia Seth from Davie Florida, the owner of the lifted 2004 Ford Excursion that was heavily modified by the previous owner. Enjoying the monster-truck suspension and huge wheels, she jokingly says she could now use compact cars as step stools to get into her new toy easier. While sitting higher than some semi trucks on the road, she could easily win in size and height contests. Alicia says she drives it like a normal SUV, but the best thing is that she doesn't have to worry about scratches. She just needs to be aware of tight parking lots and low overhangs.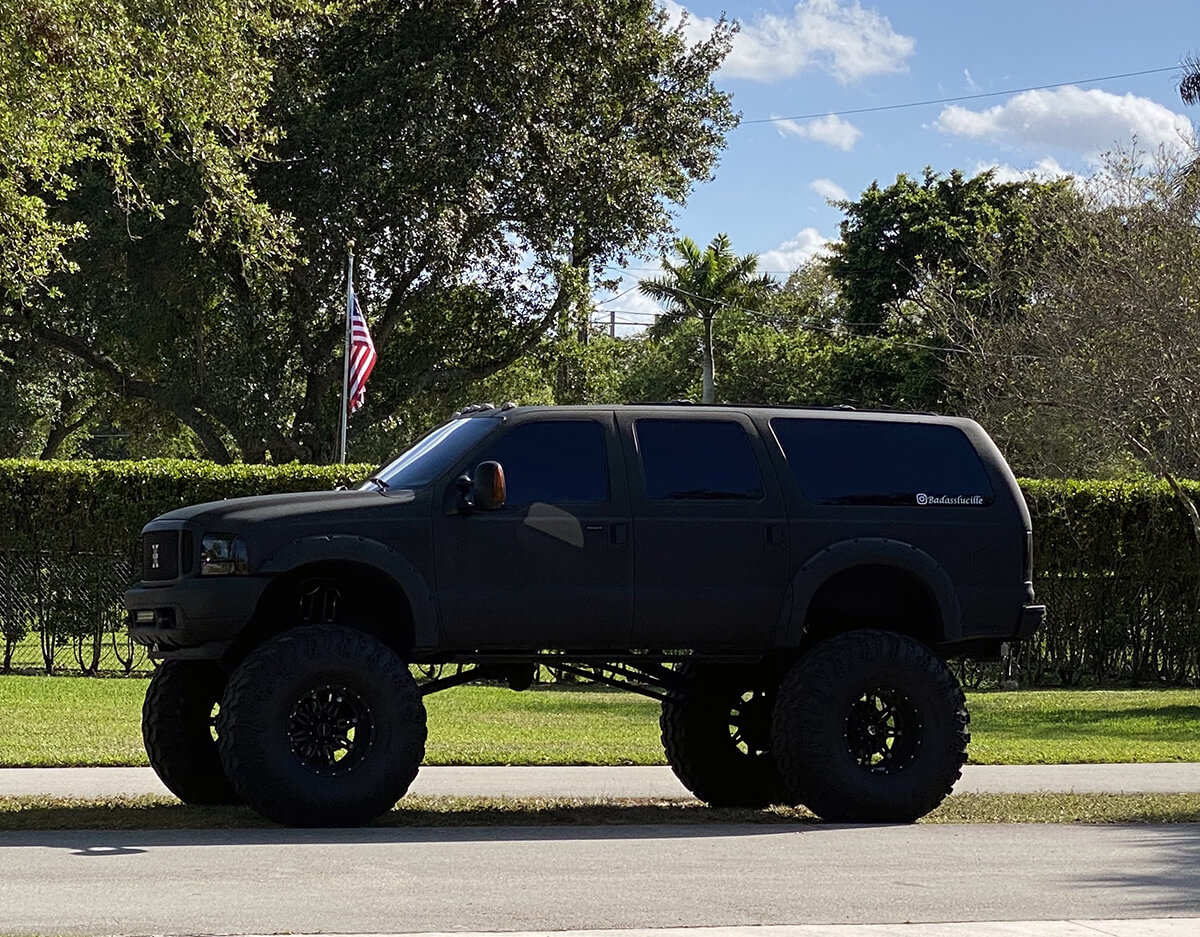 "Alicia says she drives it like a normal SUV, but the best thing is that she doesn't have to worry about scratches"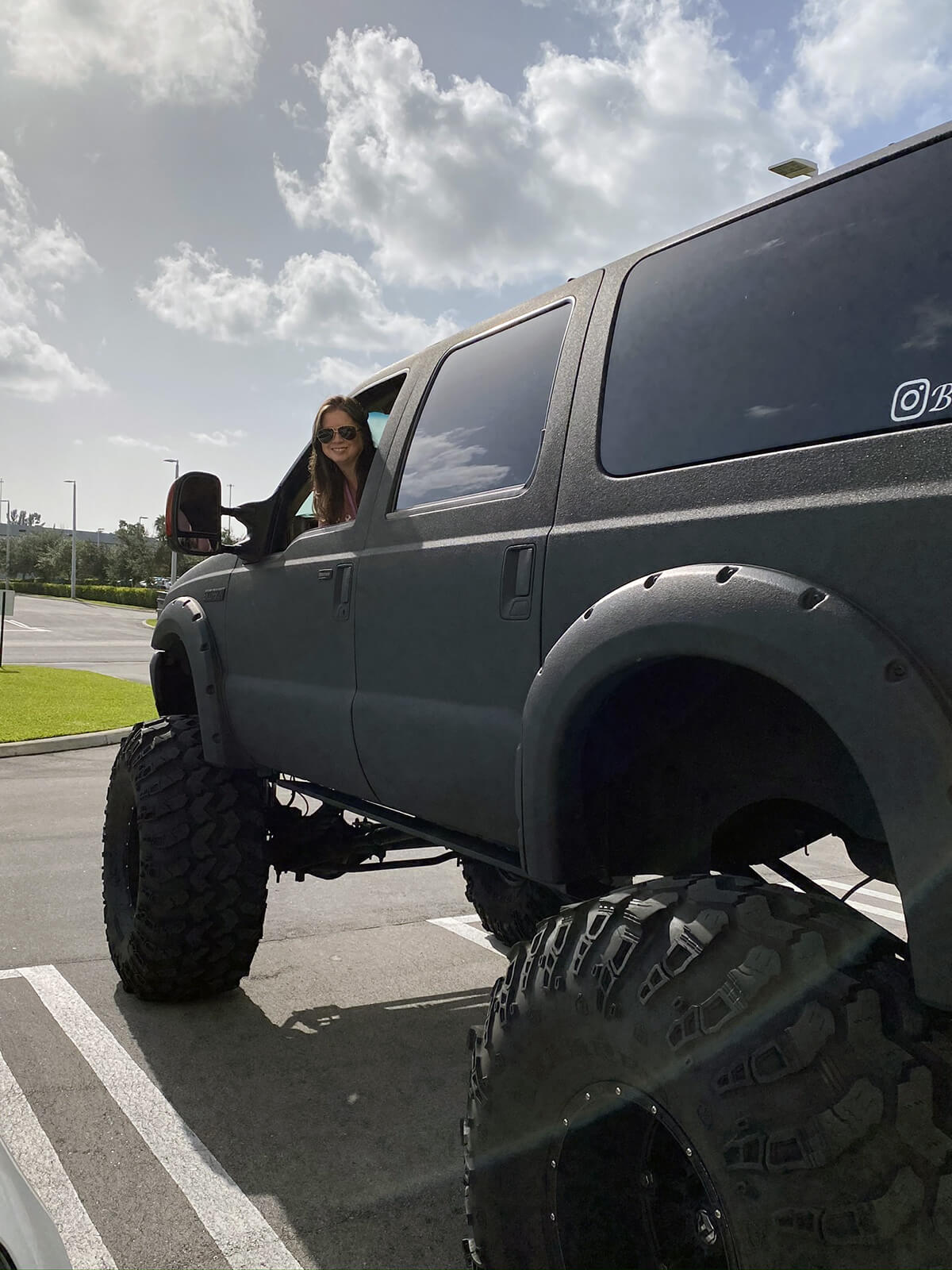 How did you become interested in off-roading?
– Since I was a little girl my mother, sister, and I always loved big Offroad vehicles. We spent a ton of our time on four wheelers and buggies.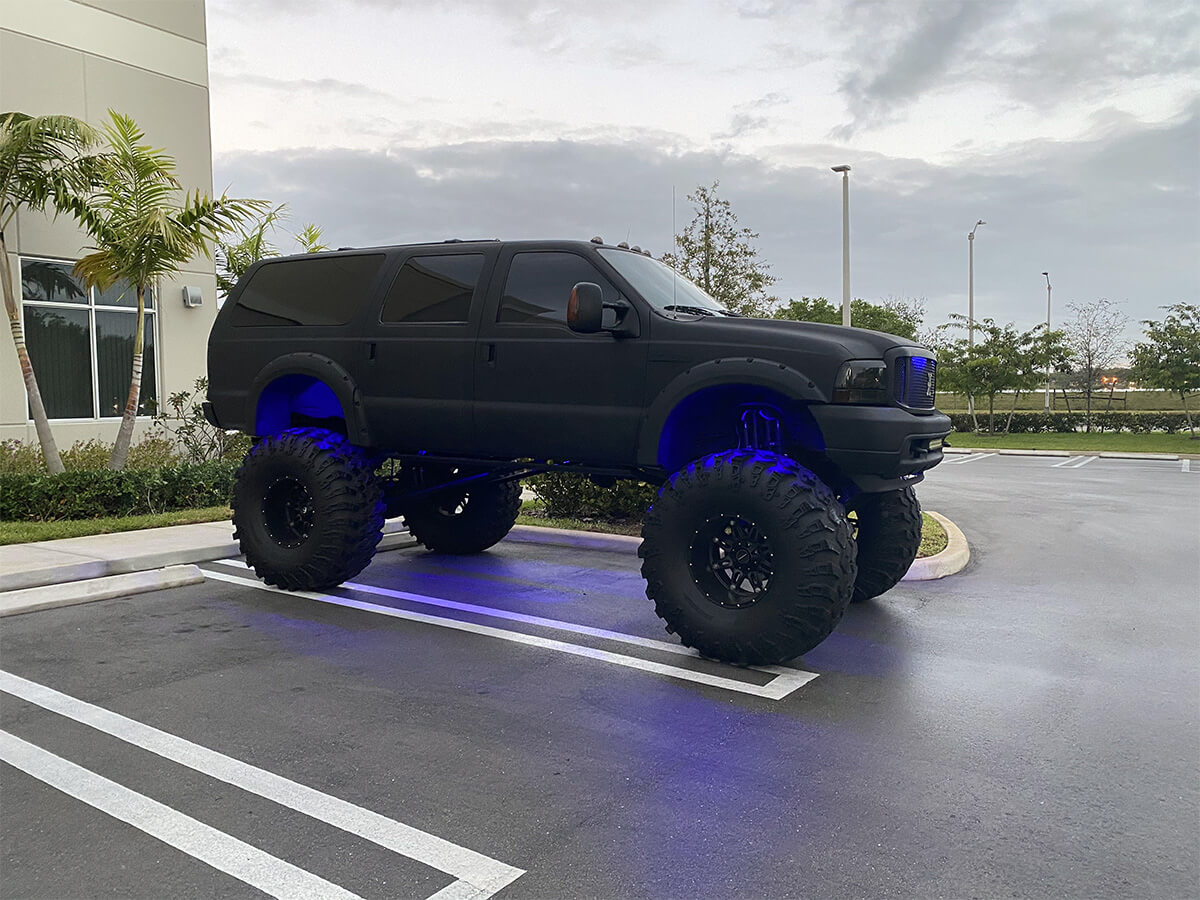 Why did you choose this particular model for your project?
– A friend who hurt his back in professional wrestling had to sell it so I jumped on the opportunity.
What inspired you to choose this modification style?
– Fell in love with it.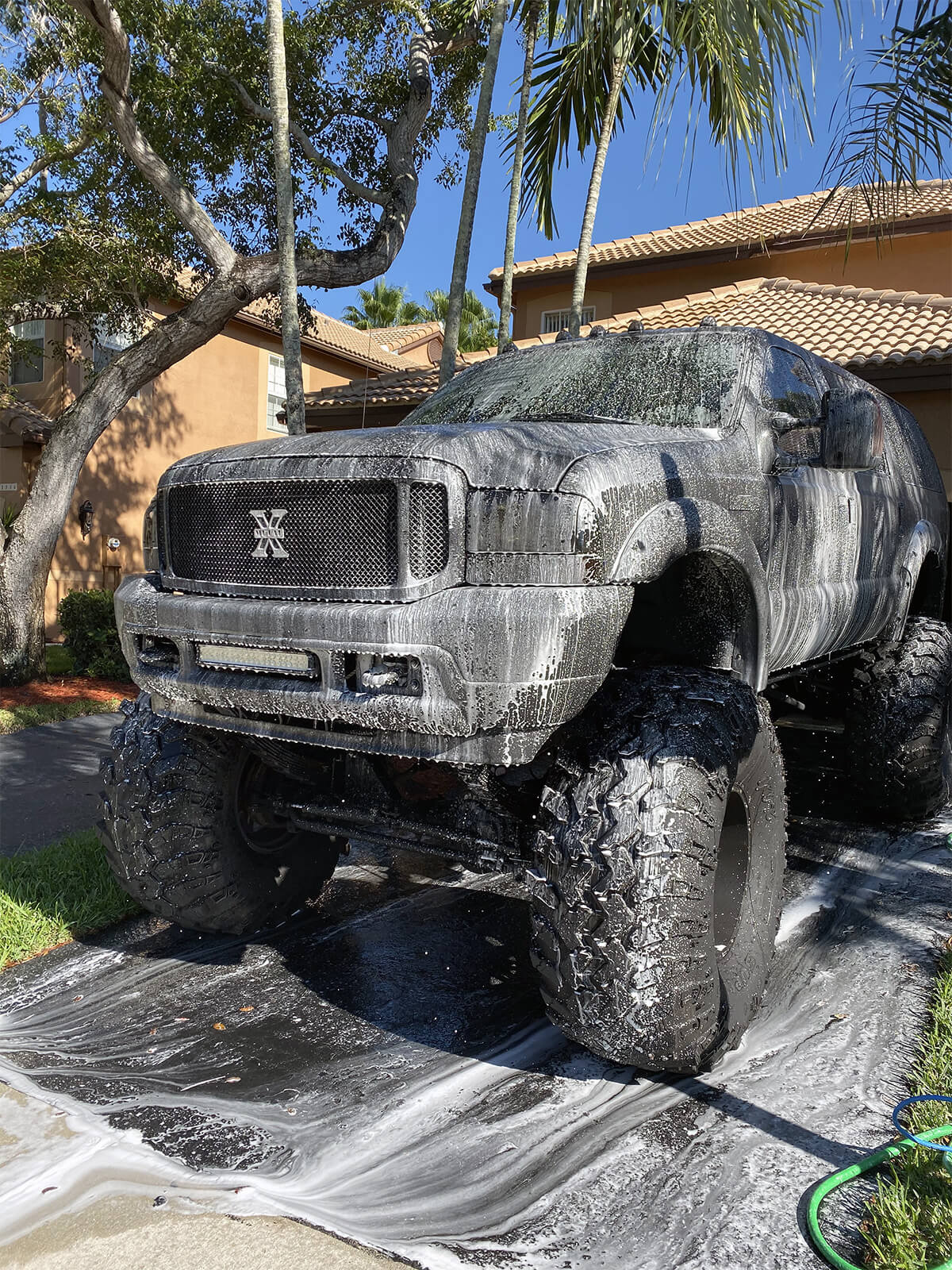 What challenges did you face while putting it together?
– I didn't build it. But it has taken me a while to learn about lifted vehicles and what it takes to drive and maintain them.
What do you love about your vehicle?
– Everything… I love being able to just jump in it and cruise around town. Most people are shocked a woman drives it. I pretty much take it everywhere.
Is it your daily or a weekend ride?
– It's not my official daily, but I pretty much drive it every day.
Do you take it off road? If so, where and how often?
– Not yet.. I would have to upgrade my gears.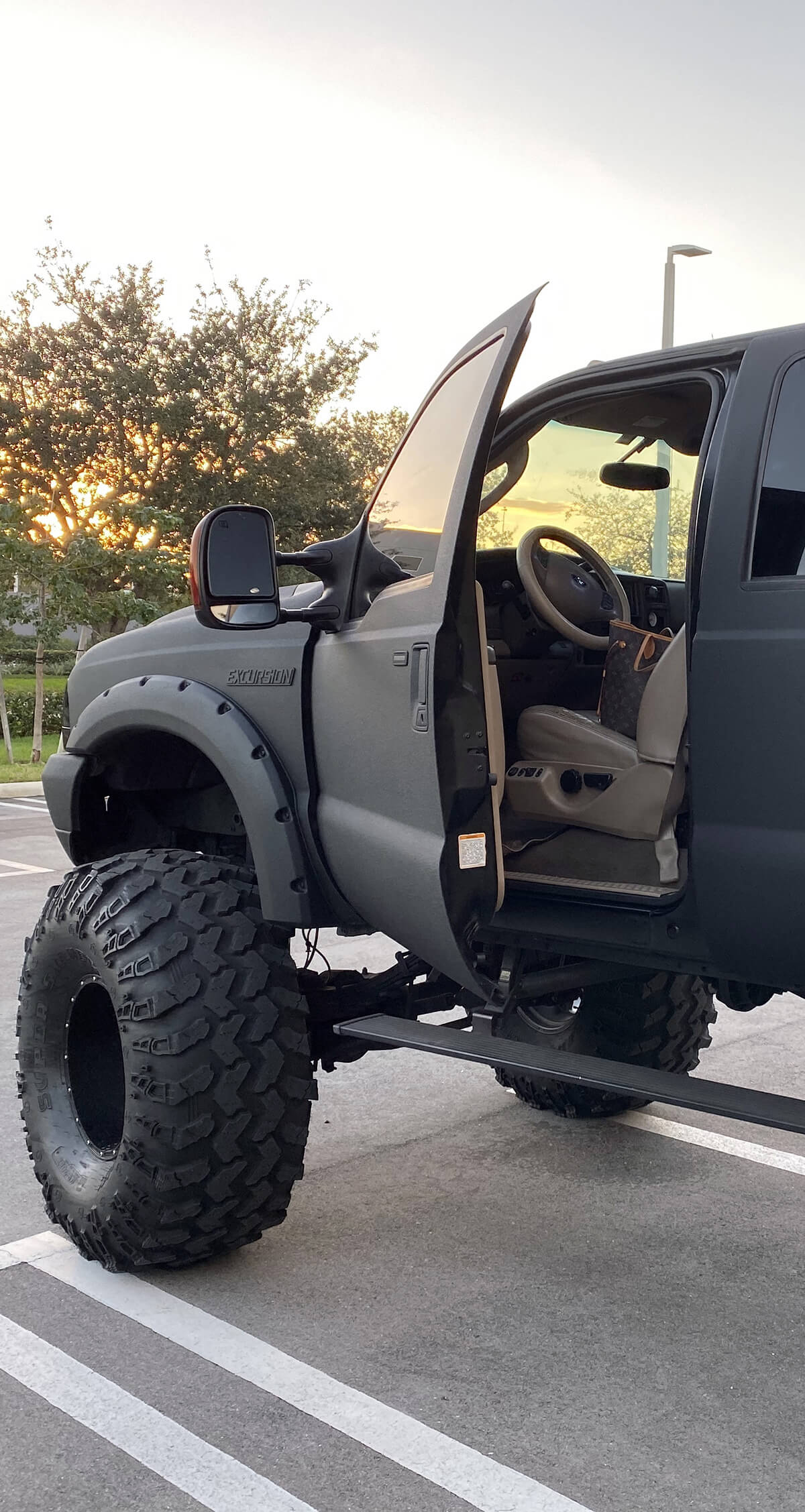 Lift height and suspension
– 16" Full Throttle Suspension
Wheel specs
– 49" Irok Super Swampers and Fuel off-road rims
Exterior mods
– Fully painted in Rhino liner
– 12 Infinite Offroad Rock lights
What are your future plans about this vehicle?
– I'm considering selling it because I want to build a Jeep to enjoy more Offroad.. But I might just keep it.
Anything else you would like to share about your vehicle or about the off-roading in general?
– I hope more women get involved in lifted and off-road vehicles. I think most are intimidated or don't get the opportunity to experience the adrenaline and fun it brings.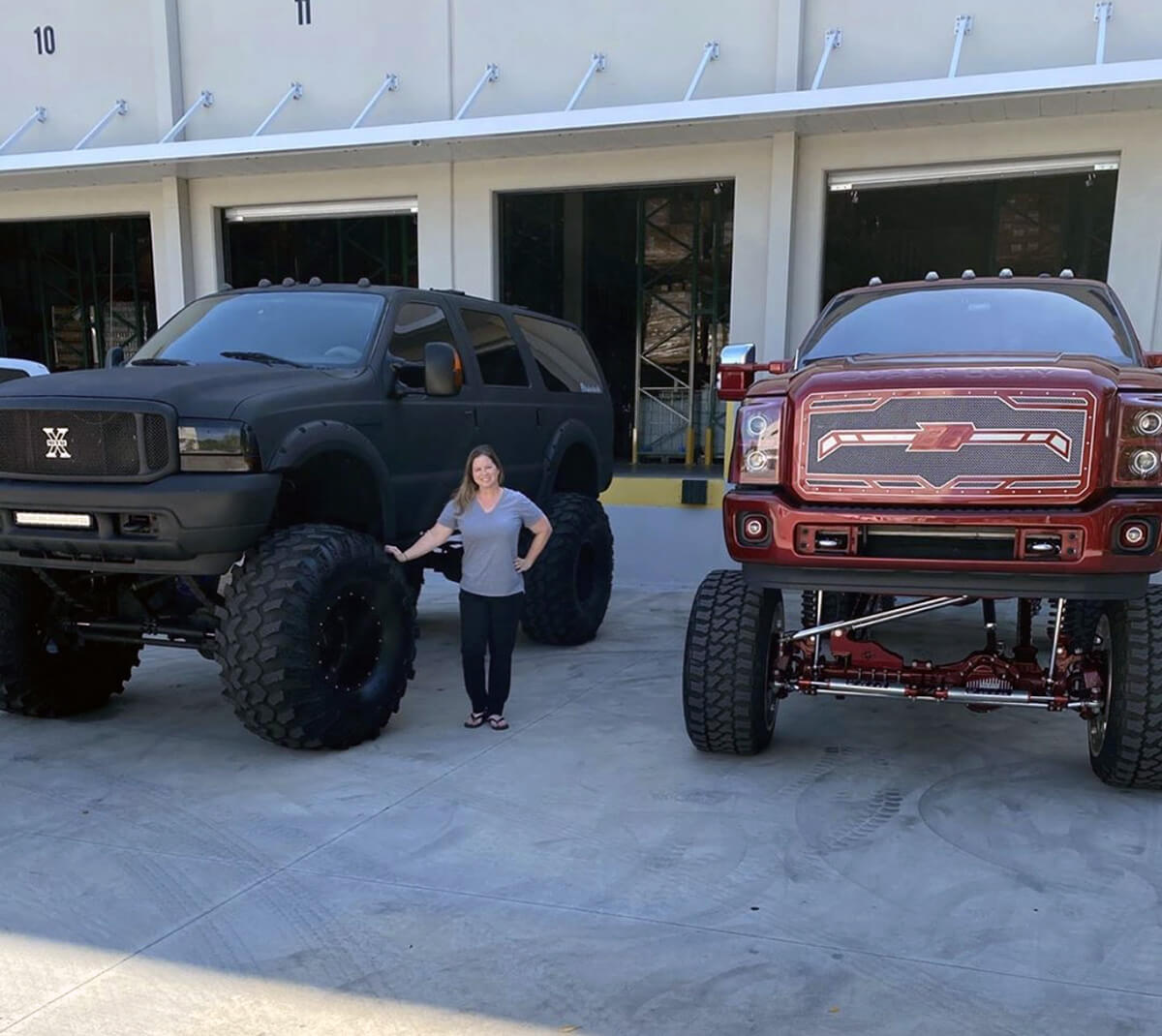 Stay tuned for more project reviews on Offroadium.com – Follow us on social media, and share this write-up if you enjoyed reading it!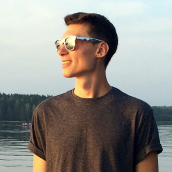 Matt Grabli
Automotive journalist and technical writer at Offroadium.com with more than 10 years of experience in the sphere of aftermarket parts and 4×4 vehicle modifications. Passionate about off-roading, outdoor adventures, and an active lifestyle.