Lifted 2005 Subaru Baja Turbo – Rare Sight on the Off-Road Scene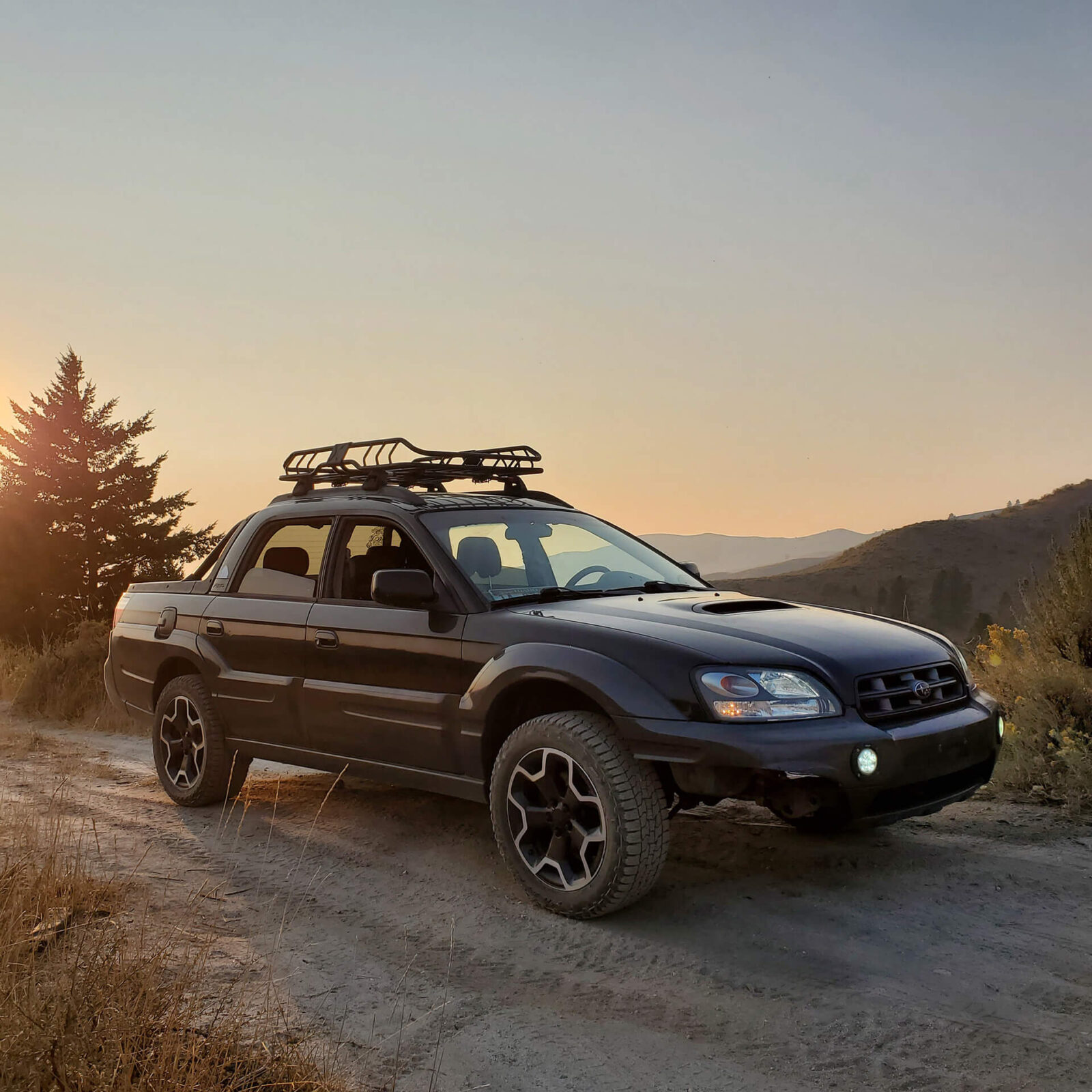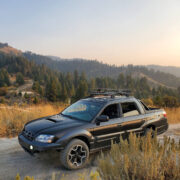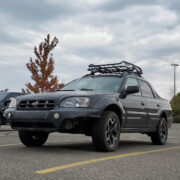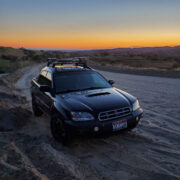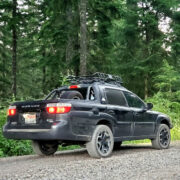 View Gallery
We came across a very unique off-road build project based on a very rare model – the 2005 Subaru Baja Turbo. This vehicle first came out in 2003 and was discontinued in 2006. It was designed as a successor to the Subaru BRAT that was popular in the 1980s.
Essentially, the Baja is a chopped-off version of the Outback transformed into a pickup truck with a unibody design. It's not a heavy hauler by any stretch of the imagination. The vehicle has independent rear suspension. The truck bed is small, but it has a smart bed extension feature allowing you to expand cargo space at the back by driving with an open tailgate and flipped back railing.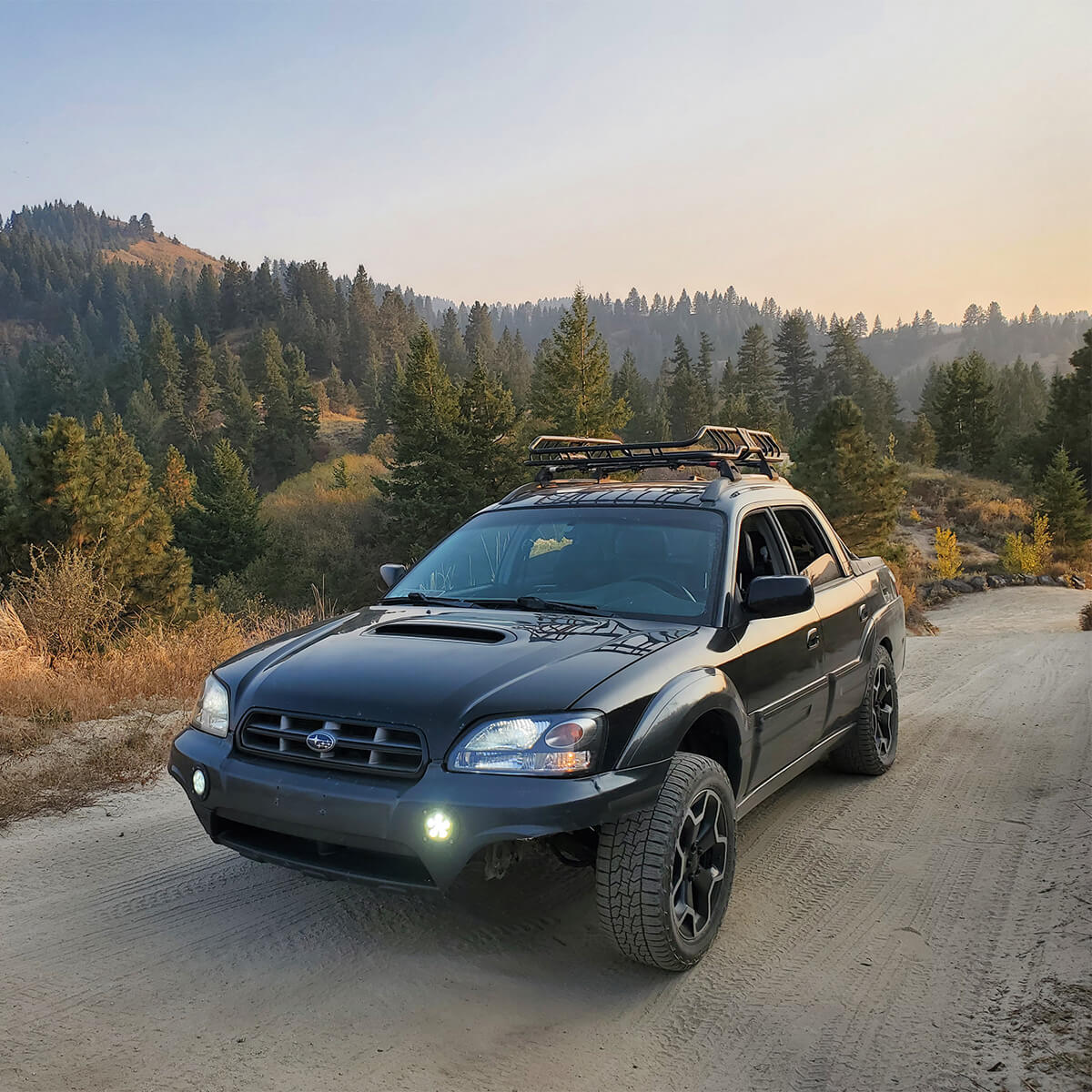 This unique vehicle that doesn't really fit into any of the traditional categories, has acquired a cult following among Subaru fans. With only a four-year-long production run, well-maintained Subaru Bajas are in short supply. People who want to look different on and off the road and turn heads are willing to spend top dollar to get one of these car-trucks.
We met one of them in Boise, Idaho. James Keigan bought the Turbo version of the 2005 Subaru Baja in November 2018 opening a new major chapter in his life. What came next was suspension lift, exterior mods, total rebuild after an accident, and lots of fun-seeking adventures in this funky beast.
How did you become interested in off-roading?
– Grew up doing outdoorsy stuff so I needed a rig that could do a little of everything which is not where my car is yet.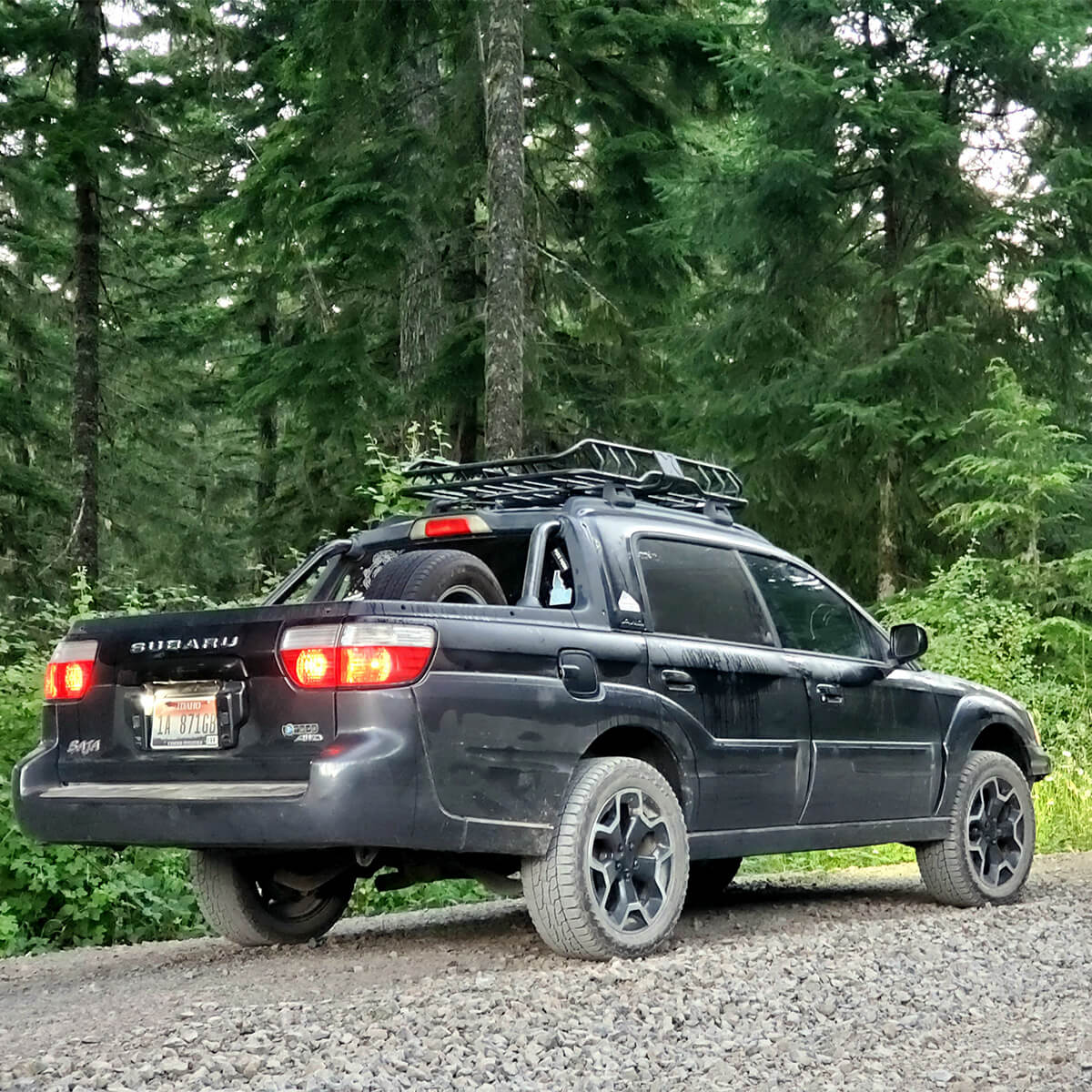 Why did you choose this particular model for your project?
– I have always loved the strange style of the Baja and I like the looks I get from people when they see a lifted Baja trolling around.
What inspired you to choose this modification style?
– I just like the aesthetic of a fairly capable offroader with meaty tires and a lift that can go almost anywhere, my car is a very mild offroader but it really gets me anywhere I have needed it to so far.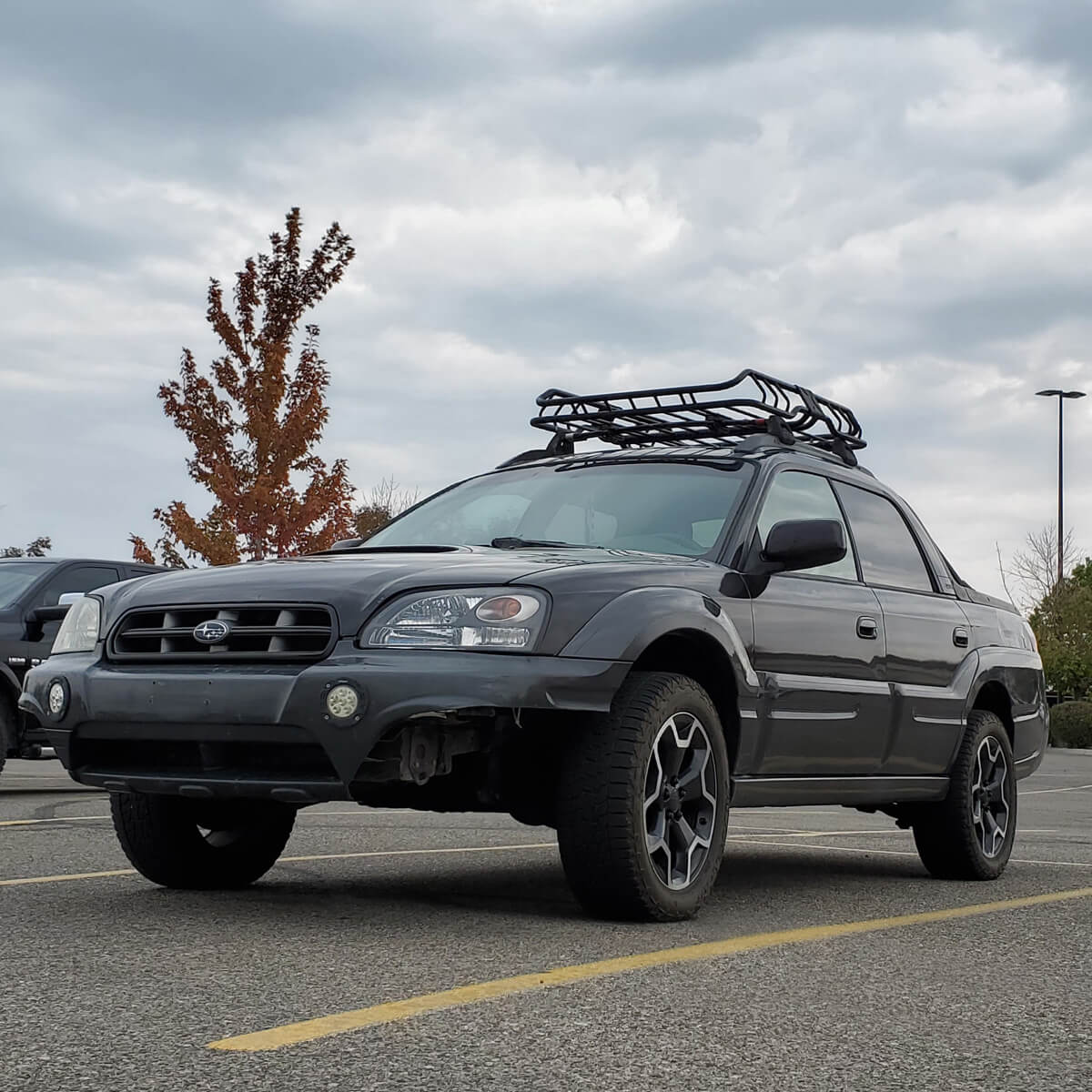 What challenges did you face while putting it together?
– Well last winter I rolled it into a ditch and totaled it, so the build became a rebuild. No way in hell would I have gotten rid of this thing. So I used whatever money I got back to buy the parts that I needed to get it driving and then I slowly rebuilt the rest of it as I drove it daily until it's current form which is much further than I thought I'd ever get so I'm just grateful I still have it.
What do you love about your vehicle?
– Mine in particular is so special to me because while I had to rebuild it, I was going through other big things in my life so working on my car became my number one focus and I suppose I have bonded with it over that time.
Is it your daily or a weekend ride?
– Absolutely a daily I built it to be a bit of everything.
Do you take it off-road? If so, where and how often?
– Mostly off in the mountains north of Boise or the desert and Owyhee mountains south of the Treasure Valley and not as often as I should.
SPECS – 2005 SUBARU BAJA TURBO
Engine specs, modifications
– 2.5l turbocharged flat 4, ~210 hp completely stock for now
Lift height and suspension modifications
– I'm running modified Preloaded OEM struts and springs in the front and Toyota Tacoma front struts in the rear providing me a 2.0″ lift in the front and 1.5″ in the back.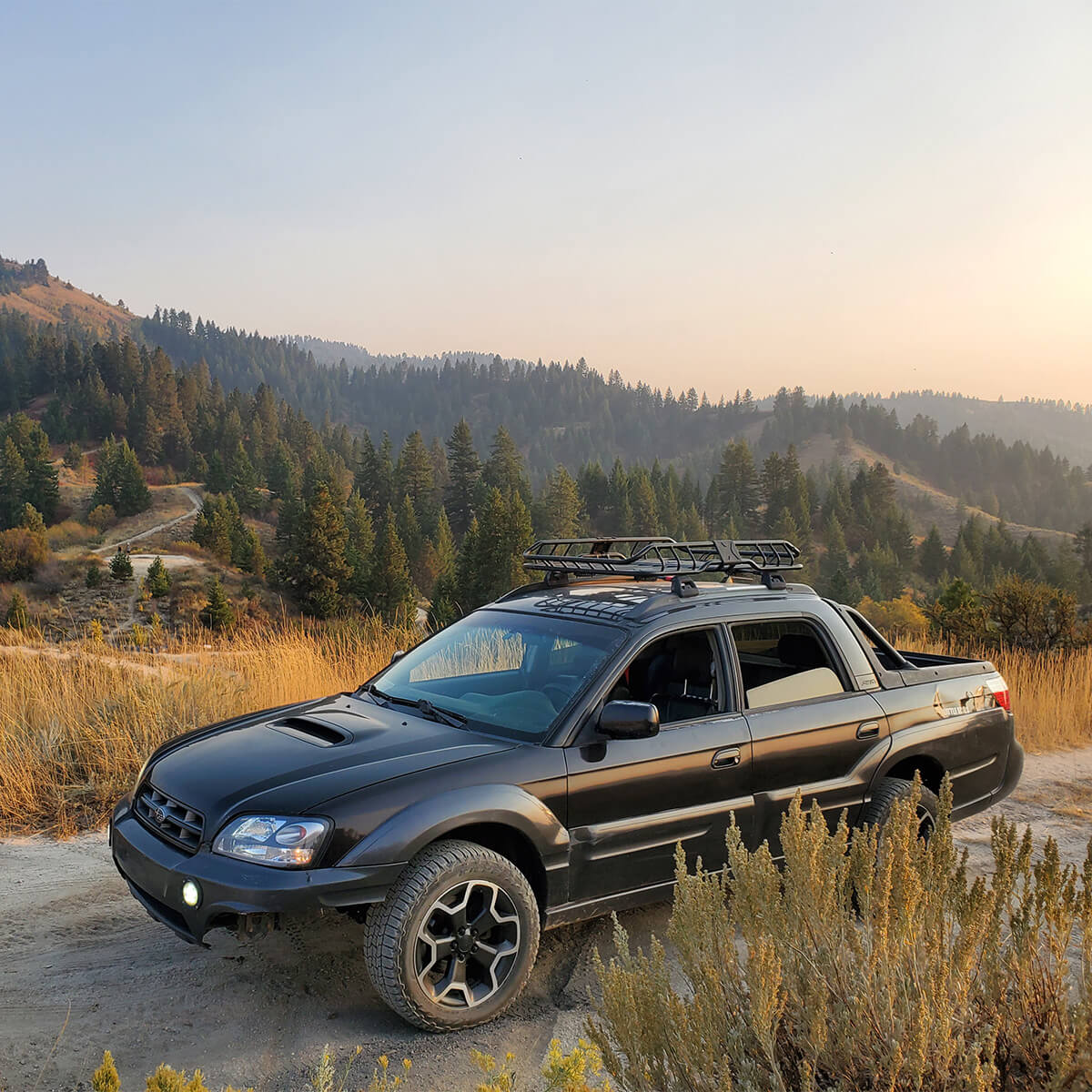 Wheel specs
– Stock 17″ Subaru Crosstrek wheels wrapped in Falken Wildpeak A/T trails 225/65/R17 with 25mm wheel spacers for the look. Also smaller wheels and bigger tires in my future.
Exterior
– Badly cut front bumper with cheap led fish mount fog lights.
– JDM Subaru legacy HID headlights and sometimes a basket.
Other mods
– Solid Steel Subaru STi motor mounts for rigidity and response.
What are your future plans about this vehicle?
– Smaller wheels and bigger tires. Additional 2″lift with strut and multilink spacers, custom bumpers, custom rockers, skid plating, torq locker diff, custom bed rack, light pods, with hopes of an engine swap later on in life.
Anything else you would like to share about your vehicle or about the off-roading in general?
– I'm just grateful that even though I drive a Subaru, almost every offroader will offer help or advice even if they're laughing at me in the meantime.
Watch the progress and find out more about this Subaru Baja Turbo project by visiting the Instagram profile of the owner: @208_obsidian.ute!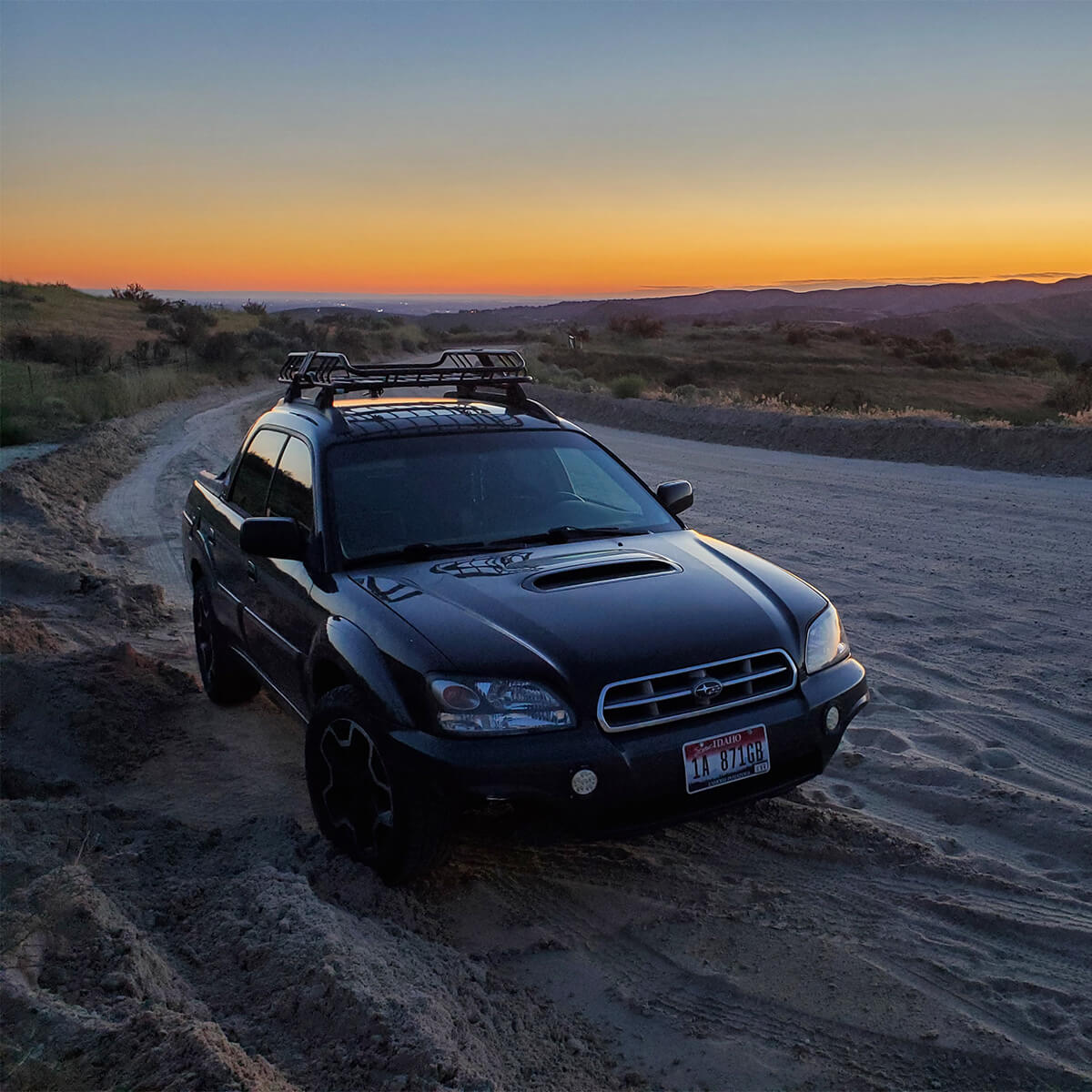 Related Parts & Mods
– Inspired by this Subaru Baja build and looking to prepare your own truck for off-road adventures? Some parts used on this vehicle were sourced from custom shops or custom made, but our team has put together a list of products and accessories available online that may help you to achieve similar results:
Lift Kit
Wheels
Roof Rack
LED Lights
*Before ordering any part or accessory, it is recommended that you verify its fitment with a qualified professional and/or seller. We are not responsible for fitment or other issues that may arise from using the products featured on our website.
Stay tuned for more project reviews on Offroadium.com – Follow us on social media, and share this write-up if you enjoyed reading it!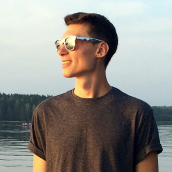 Matt Grabli
Automotive journalist and technical writer at Offroadium.com with more than 10 years of experience in the sphere of aftermarket parts and 4×4 vehicle modifications. Passionate about off-roading, outdoor adventures, and an active lifestyle.