2010 Nissan Frontier Overland Project – Always Ready for New Adventures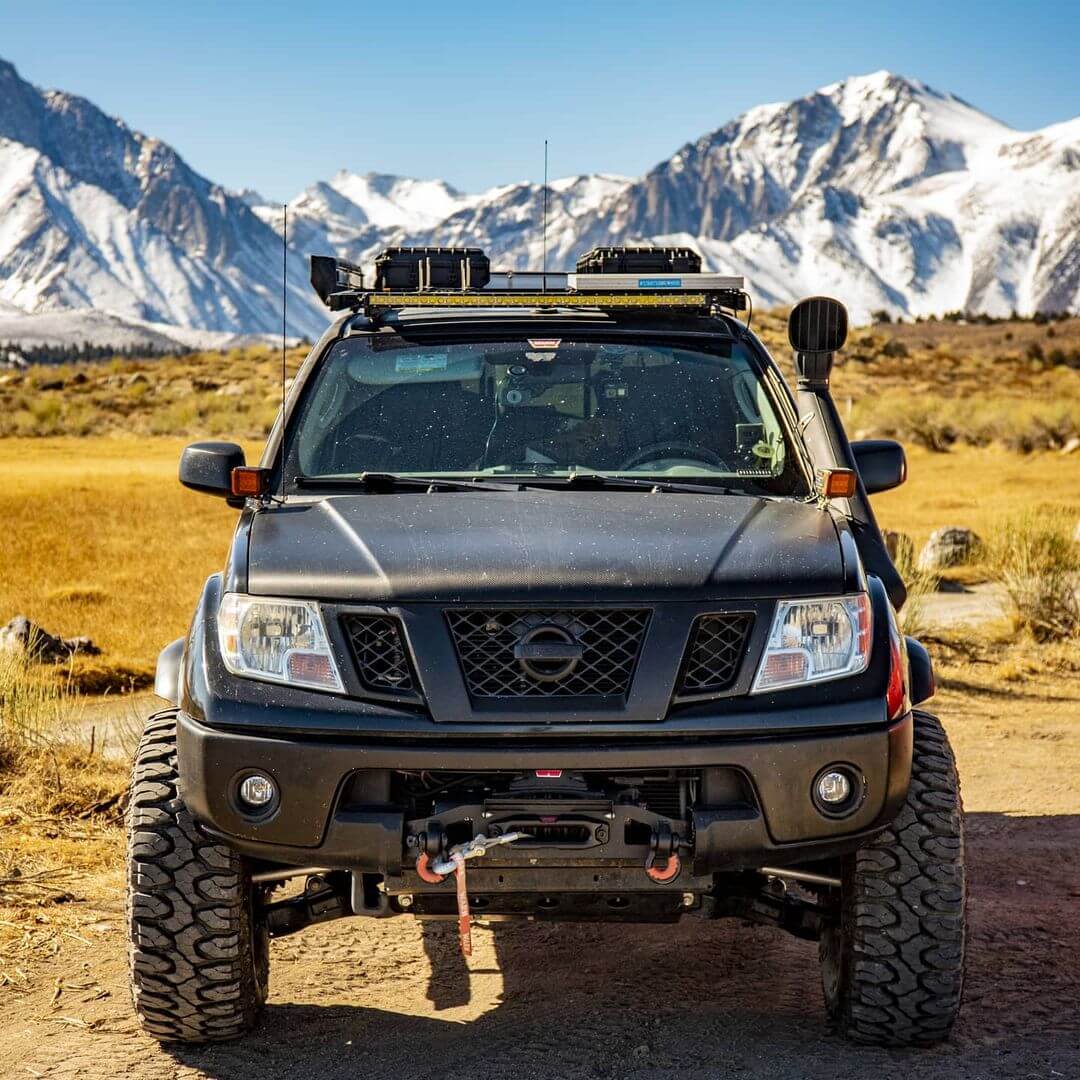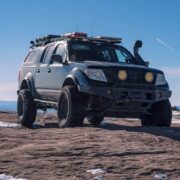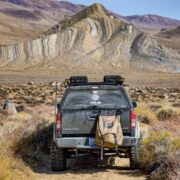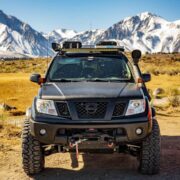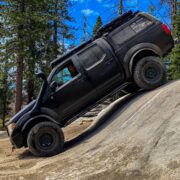 View Gallery
2010 Nissan Frontier Overland Project – Always Ready for New Adventures
Even though the Nissan Frontier is not as popular as other Japanese pickup trucks, not to mention American models, it offers solid build quality, and only a few compact trucks can match its unique blend of capability and dependability.
For those who don't need the insane power and huge bed of a full-size truck to haul heavy stuff and just want to have a reliable rig with a decent motor and enough room to take your wife and small children out camping with all the gear at the back, the four-door all-wheel-drive Nissan Frontier would be a perfect choice for work and play.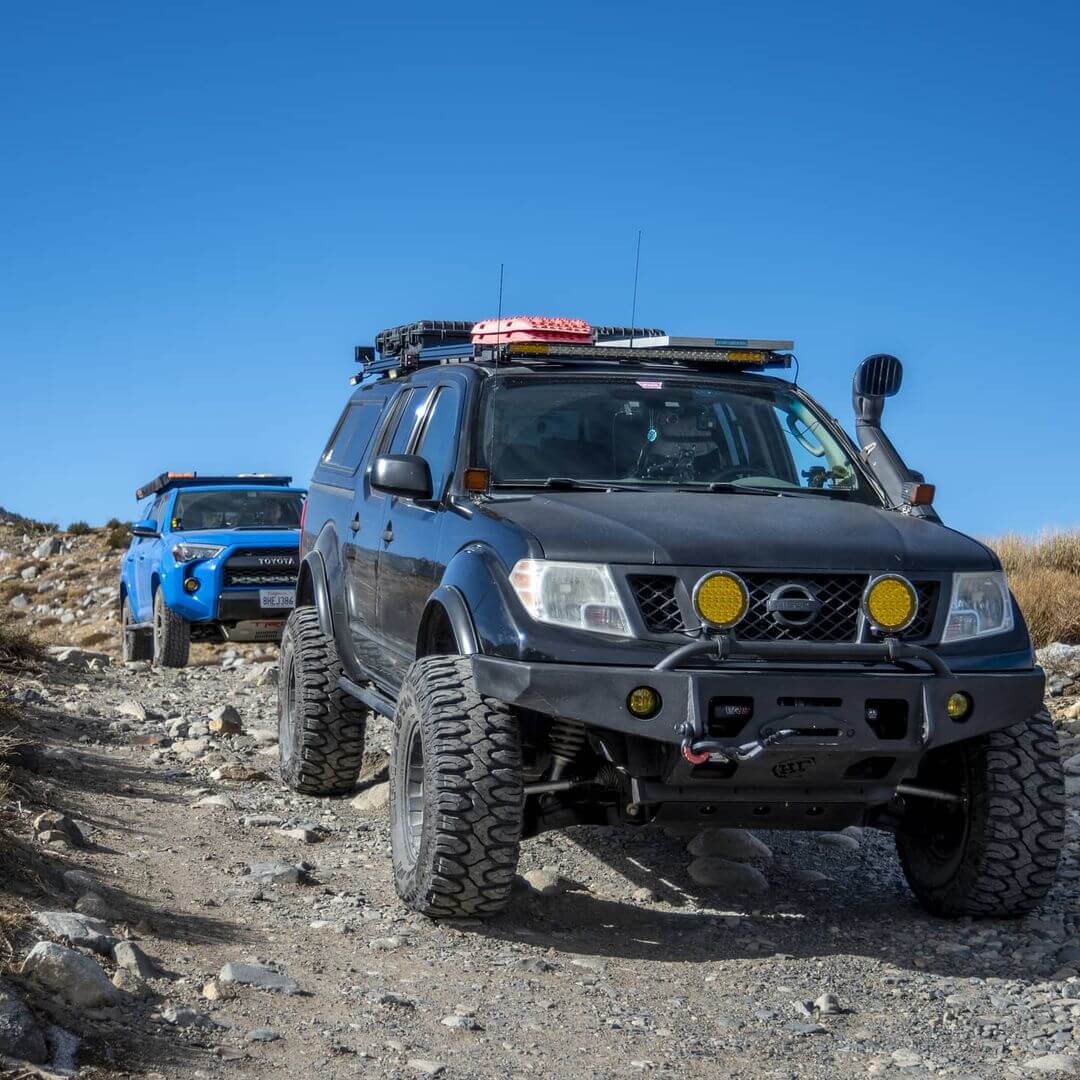 Our team contacted Bruce Perral, from Castaic, California, the owner of the lifted 2010 Nissan Frontier. It has a sturdy chassis and is very agile for a pickup truck powered by a strong V6 motor. Living in an area with stunning landscapes all around you it's hard not to look for ways to explore the wilderness and seek new adventures while staying safe and comfortable. Bruce decided to upgrade his trusted furniture hauler with a suspension lift, huge wheels, snorkel, off-road bumper, and camper shell for the bed transforming the Frontier beyond recognition.
" Living in an area with stunning landscapes all around you it's hard not to look for ways to explore the wilderness and seek new adventures while staying safe and comfortable"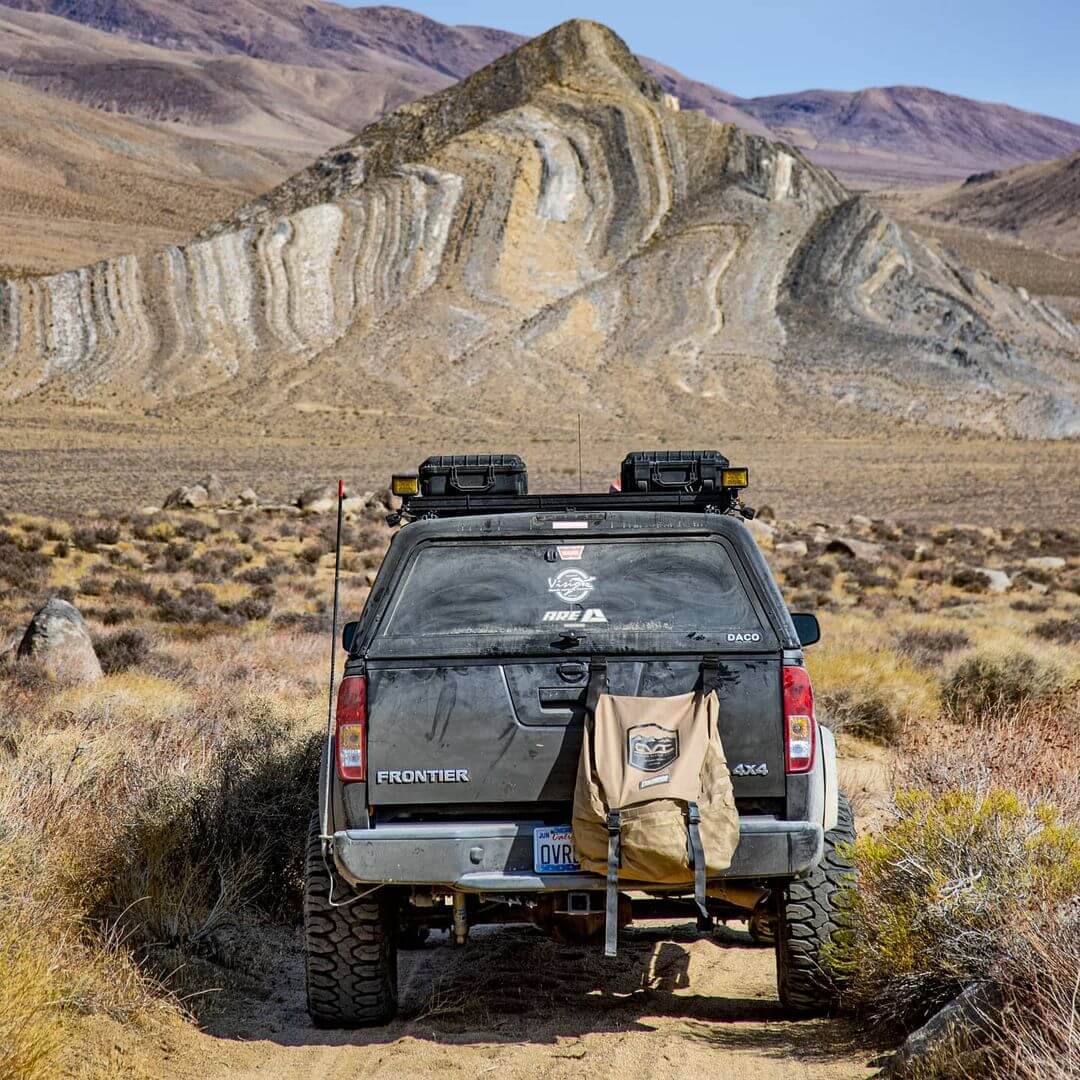 How did you become interested in off-roading?
– I became interested in off-roading when I started watching camping videos online. I realized that I can camp to more remote places with a more capable vehicle. That's when all the modifications to the vehicle and camping gear started.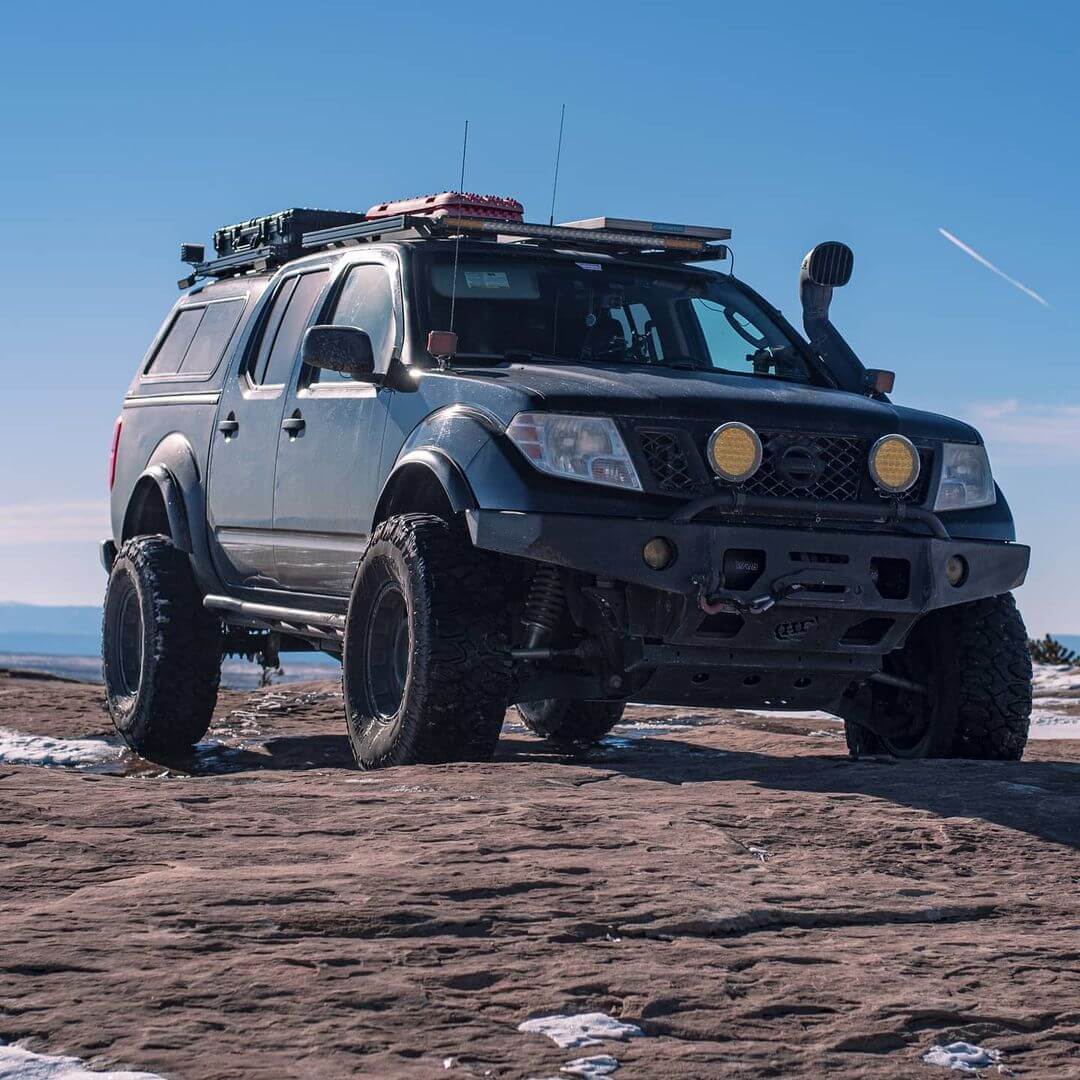 Why did you choose a Nissan Frontier?
– I originally bought this truck to haul used furniture, appliances for my new house. The more I added or modified parts, the more I fell in love with this truck.
What inspired you to choose this modification style?
– Watching doomsday preppers, off-grid camping/living inspired me to choose this modification style.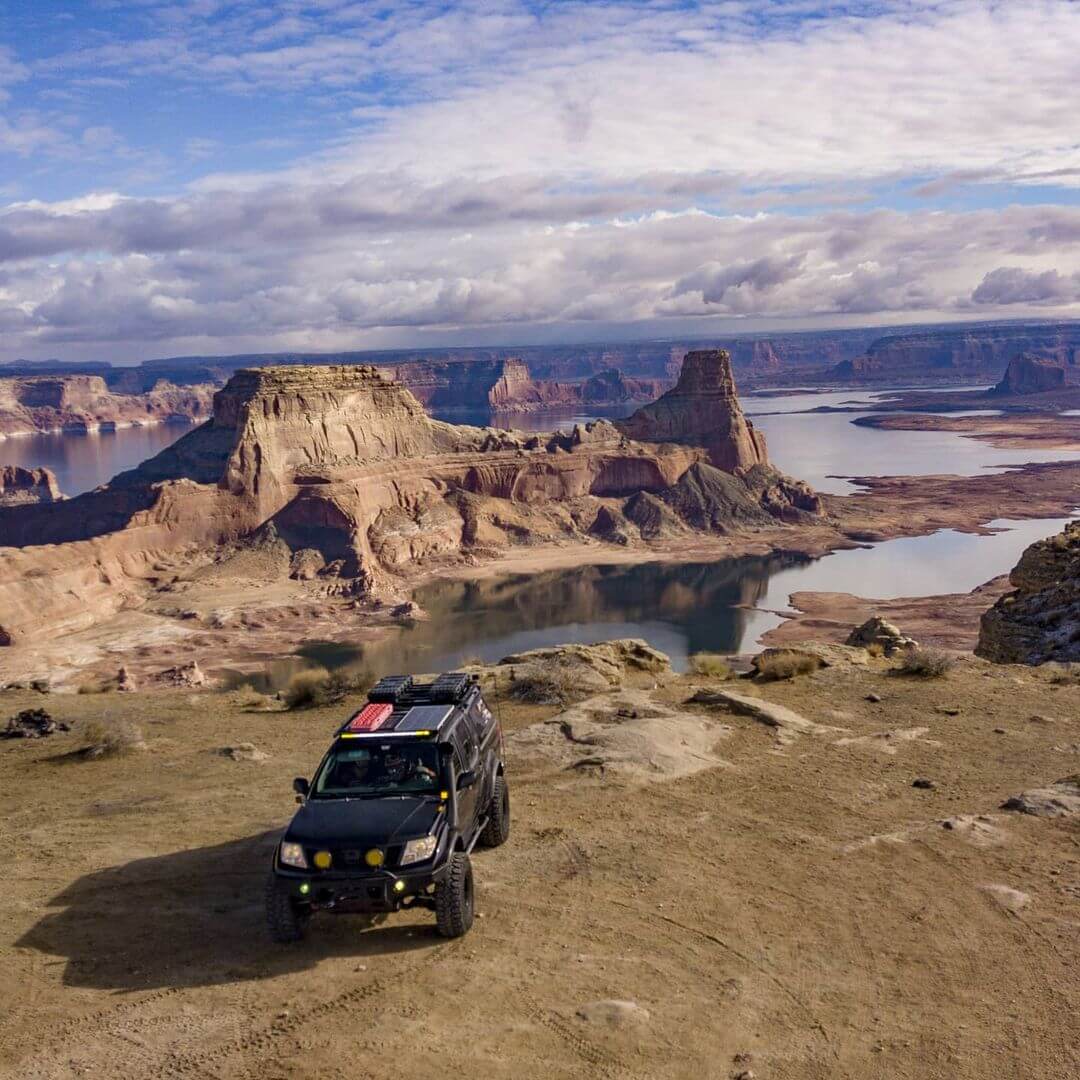 What challenges did you face while putting it together?
– The Nissan truck aftermarket is not that vast. Only a few companies cater to the aftermarket, therefore there are less options to choose from compared to the Toyota and Jeep parts. Most of the modifications I added are DIY.
What do you love about your vehicle?
– What I love about this truck is how it looks when simply modified with bigger tires and a lift. Plus there's only a few modified Nissan Frontiers or Nissan trucks I see that are modified for off road and camping.
Is it your daily or a weekend ride?
– It is my adventure vehicle. It's always ready to go out and live off grid for a number of days.
Do you take it off road? If so, where and how often?
– Most of my trips are in Death Valley, Sierra Mountains in California, and Colorado/Utah.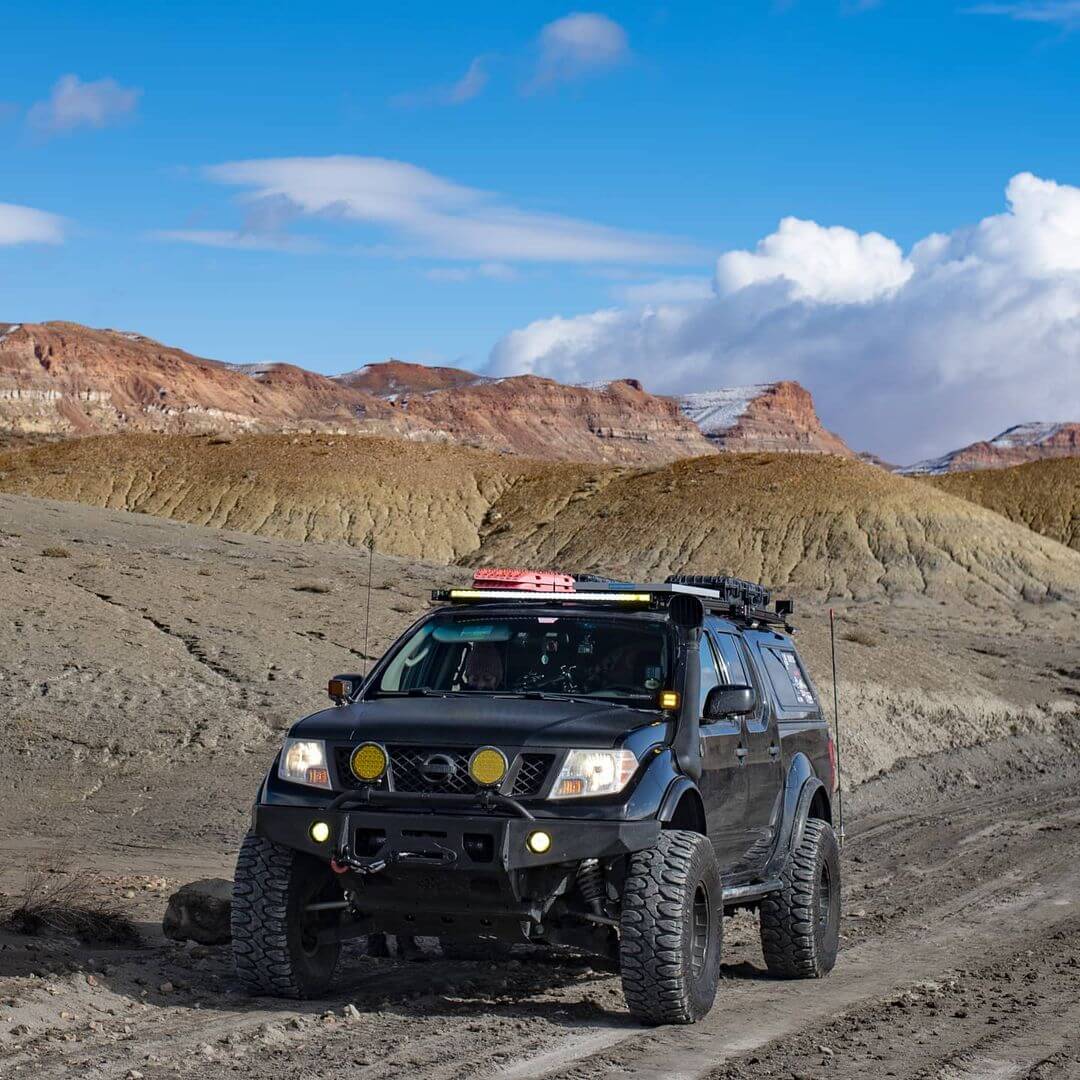 SPECS – 2010 Nissan Frontier Overland Build
Engine
– 4.0L V6
– Stillen Cold Air Intake
– Airflow Snorkel
– XTP Intake Manifold Spacer
Lift and suspension
– Suspension 3in Lift
– CJD Racing Titan Swap Upper Control Arms
– OEM Nissan Titan Lower Control Arms
– OEM Toyota Tundra Coil Springs + Pro Comp ZX2081 Shocks + Alldogs Offroad Top Hat
– Deaver Suspension Custom Leaf Springs + Bilstein 5125 Shocks
– PRG 2in Adjustable Shackles
Wheels
– Pro Comp 7089 Wheels 16×8, -12 Offset
– Milestar Patagonia M/T Tires 35in
Exterior
– Hefty Fabworks Aluminum Front Bumper
– WARN VR8 Winch with Synthetic Rope
– A.R.E. Accessories Camper Shell
– 2x 7in Round Spot/Flood Lights
– 40 in LED Lightbar
– 4x 6in LED camp lights
– 2x 3in Pod LED chase lights
– DIY Extruded Aluminum Roof Racks-Cab and Camper Shell
– 2x Traction Boards
– Renogy Solar Panel 100 watts
– 2x Commonsense Rifle Cases for storage: Recovery + Food
– 4ft Firestik Radio Antenna
– Pacer Performance Rubber Flares 2.5in
– PP Engineering Full Skid Plates
– Whiteknuckle Offroad Sliders
– 2x Pod LED Ditch Lights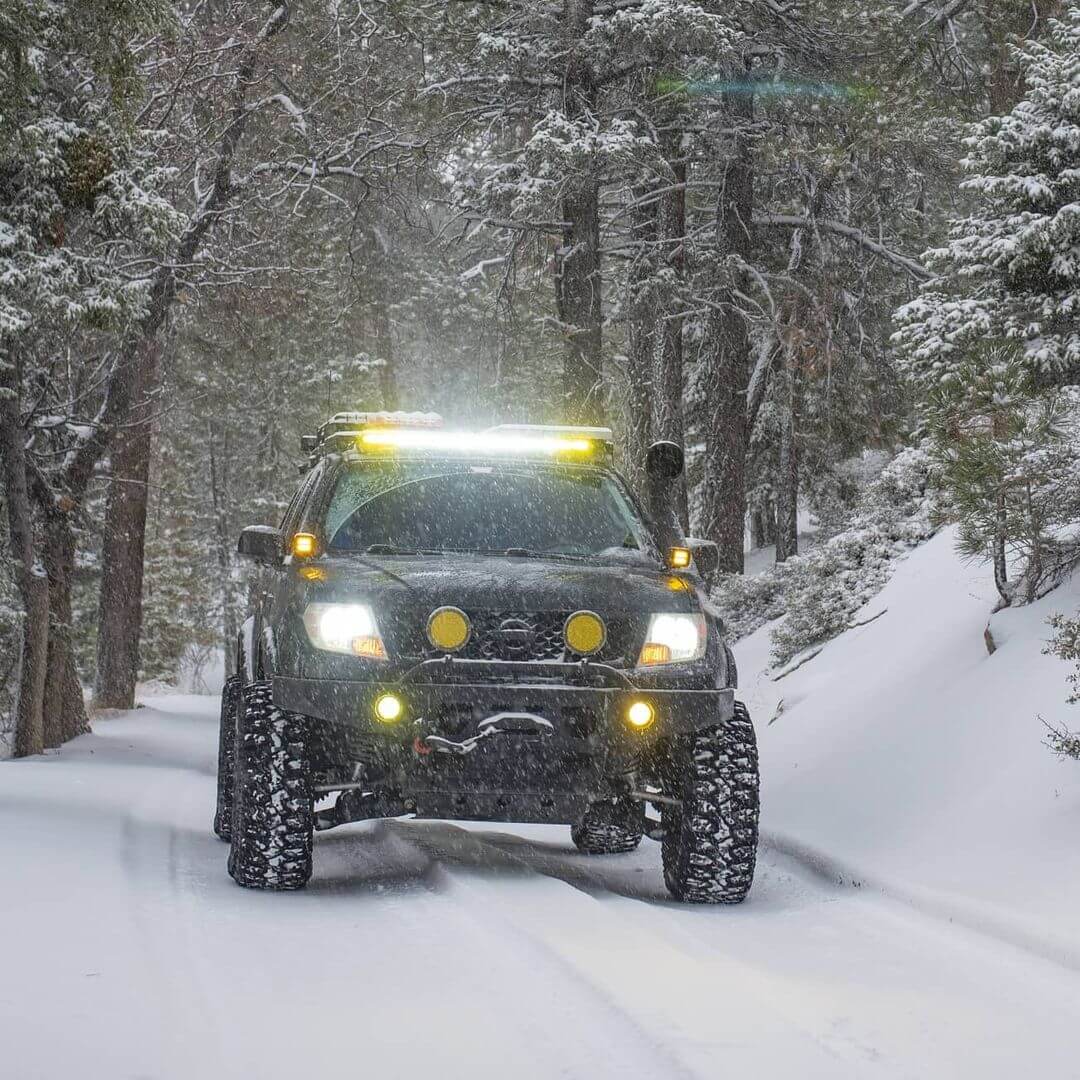 Interior
– 10in Screen Android Radio
– 4 cameras: Front, Rear, 2x side mirrors
Camping Gear
– Whynter 47qt Fridge/Freezer
– Arkpak 715 Portable Power Station with 100ah Deep Cycle Marine Battery
– Tuffstuff4x4 5cfm Air Compressor hardwired
– Waterport 3.8 gallon shower
– Camplux Hot Water
What are your future plans about this vehicle?
– Future plans are Titan Rear Axles with Truetrac, ARB Front Air Lockers, 4.10 gears, and eventually a V8 Swap from a Nissan Titan.
Watch the progress and find out more about this Nissan Frontier overland project by visiting the Instagram profile of the owner: @bruce_perral!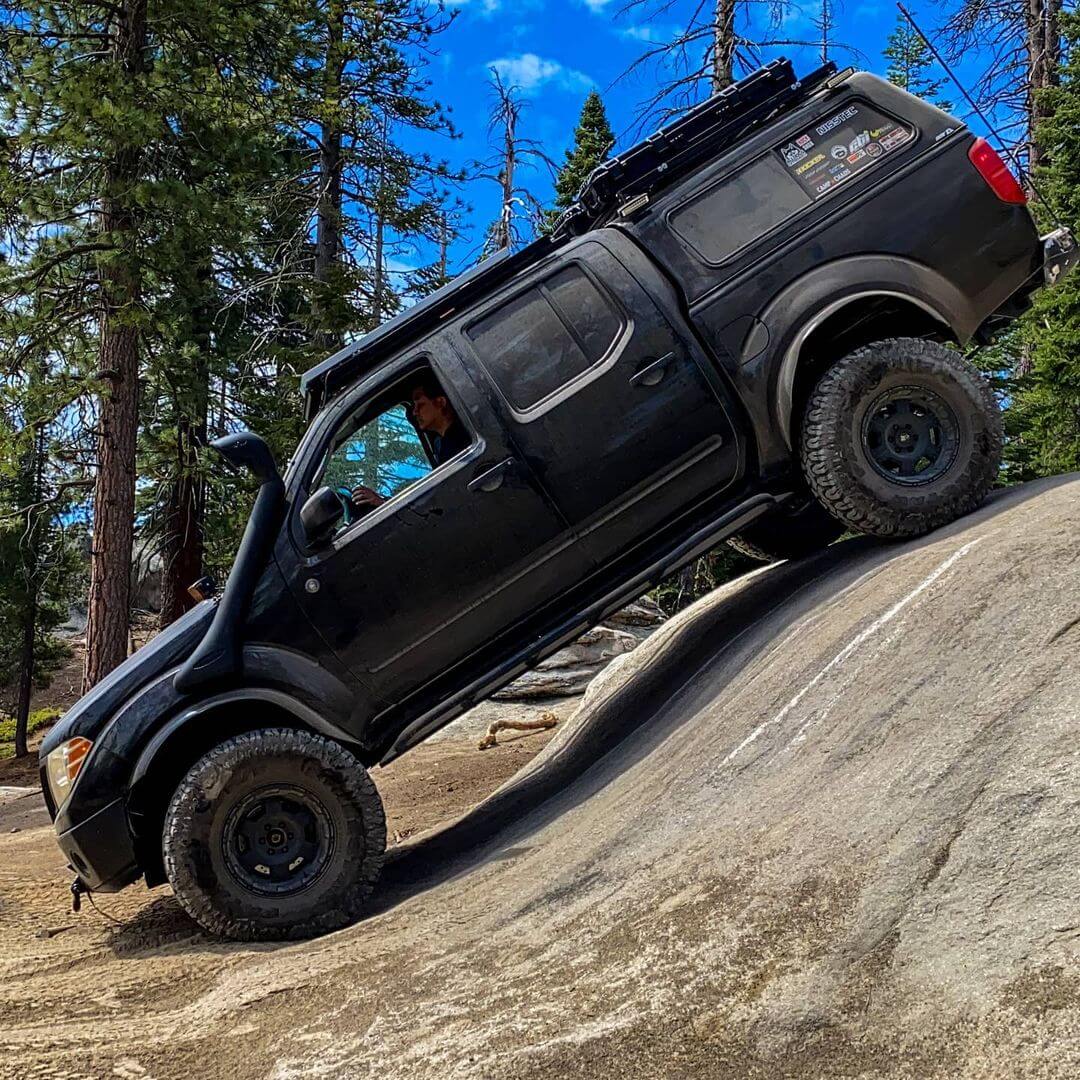 Related Parts & Mods
– Inspired by this Nissan Frontier build and looking to prepare your own truck for off-road adventures? Some parts used on this vehicle were sourced from custom shops or custom made, but our team has put together a list of products and accessories available online that may help you to achieve similar results:
Lift Kit
Wheels
Winch
Off-road Accessories
*Before ordering any part or accessory, it is recommended that you verify its fitment with a qualified professional and/or seller. We are not responsible for fitment or other issues that may arise from using the products featured on our website.
Stay tuned for more project reviews on Offroadium.com – Follow us on social media, and share this write-up if you enjoyed reading it!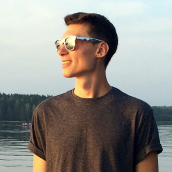 Matt Grabli
Matt brings over a decade of automotive expertise to his role as staff writer and editor at Offroadium.com. With an enduring passion for the off-road vehicles and adventures, he is devoted to creating interesting content that equips 4x4 enthusiasts with the knowledge to improve their rigs.