2005 Nissan Titan Prerunner – Built for Fun Times in the Dunes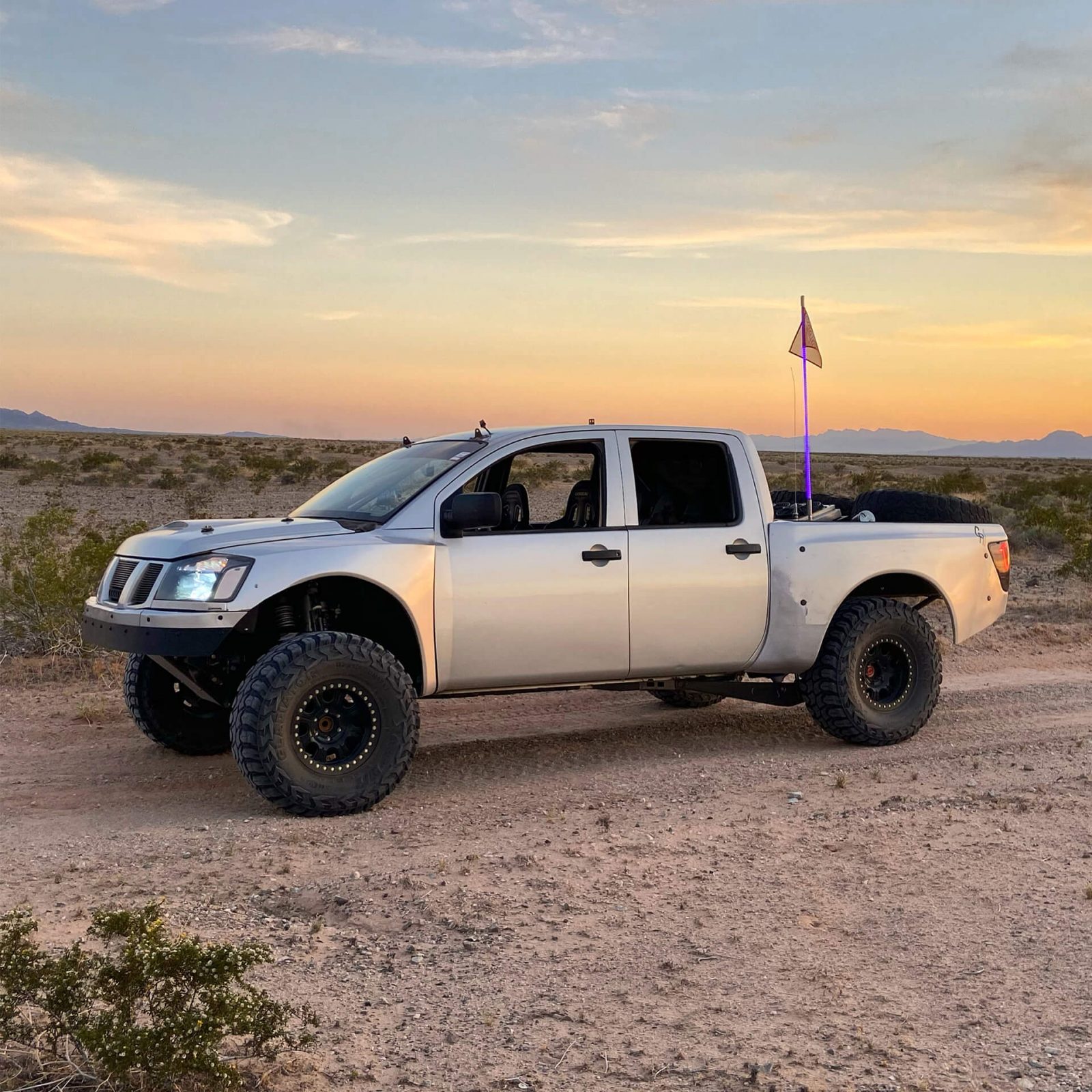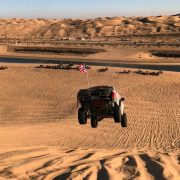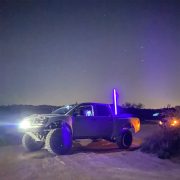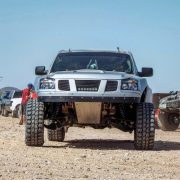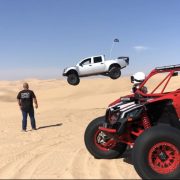 View Gallery
2005 Nissan Titan Prerunner – Built for Fun Times in the Dunes
There is something magical in seeing the full-size truck flying over the dunes at a ridiculous speed. The sighting might be a little confusing. Your brain tells you that the vehicle this big and this heavy shouldn't be doing such tricks and come out undamaged.
But extreme offroading enthusiasts such as Scott Nimmo from Mesa, AZ seemingly defy the laws of gravity and test the limits and mechanical strength of their builds every chance they get. We talked with Scott about his project, the challenges he faced when putting it together, and find out his future plans for the truck.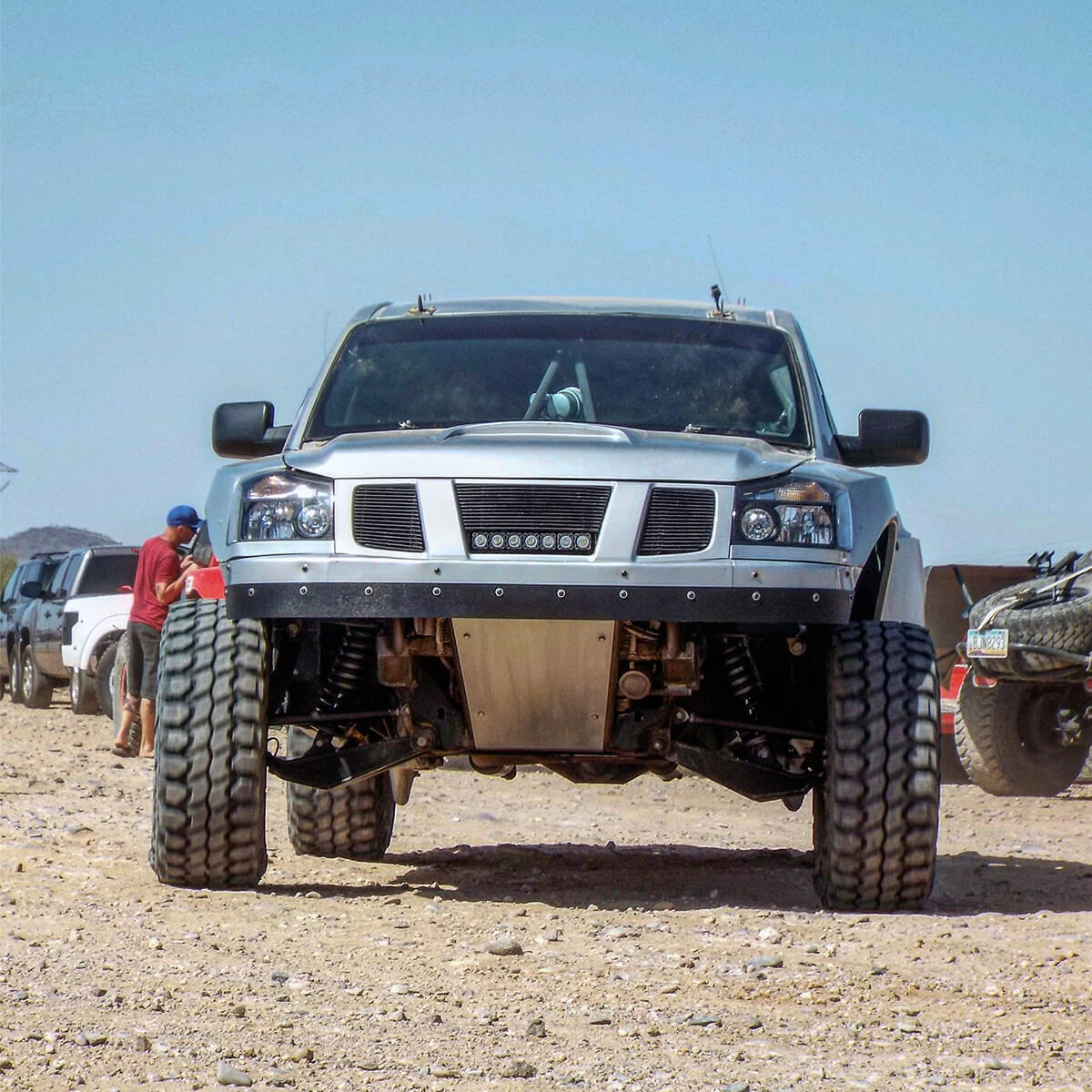 At the first glance, this unique Nissan Titan pre runner build looks almost normal, but when you look closely, you see that the rig is almost completely custom-built for extreme racing, drifting, and hitting the dunes hard. Front and rear long-travel suspension, tubular rear cage frame and a roll cage in the cab, fiberglass hood and fenders, front-end reinforcements – these are just a few mods that are visible to the naked eye. Scott does a huge portion of the work and fabrication himself proving that chasing your dreams doesn't always have to be crazy expensive.
"The rig is almost completely custom-built for extreme racing, drifting, and hitting the dunes hard"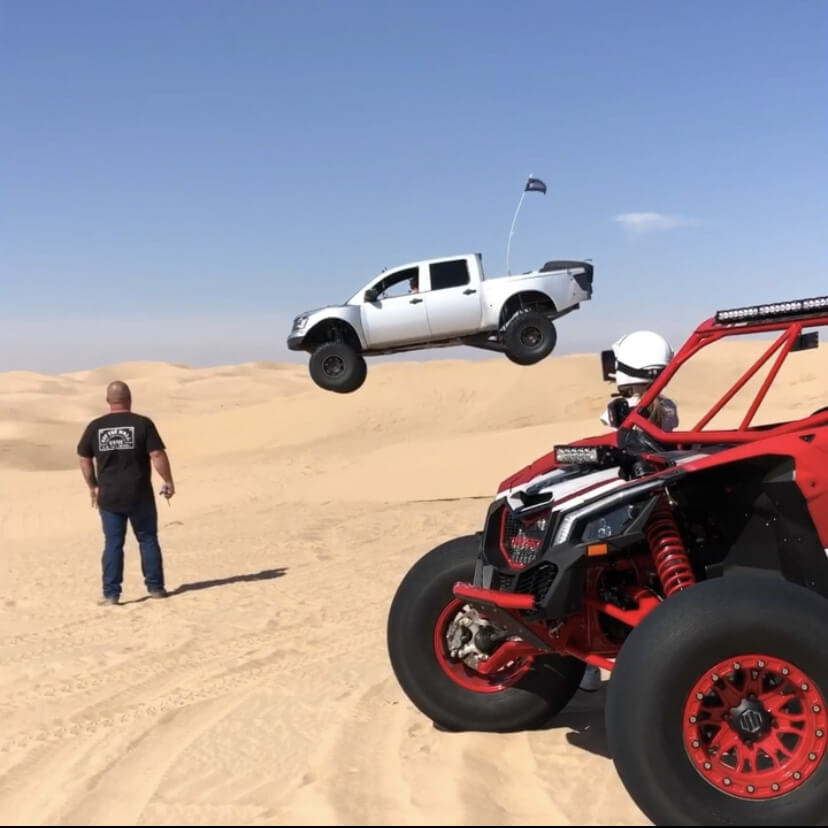 How did you become interested in off-roading?
– Doing it ever since I was a kid.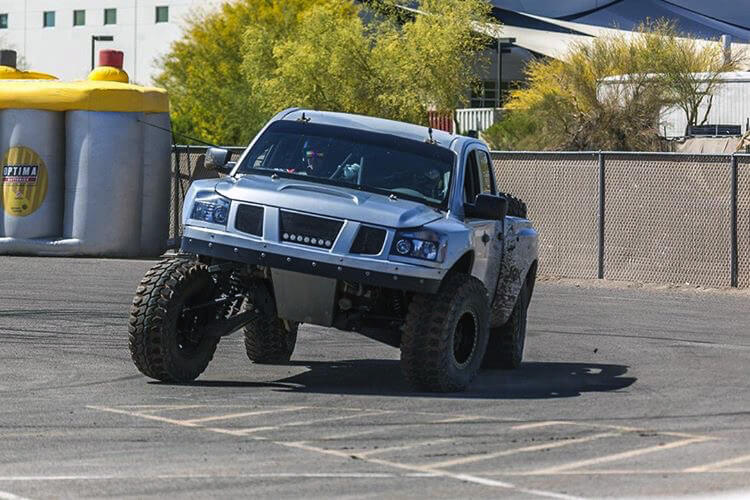 Why did you choose this particular model for your project?
– At the time everybody was building Chevys and I wanted something unique and different.
What inspired you to choose this modification style?
– To see if full size chalk flying through the desert is pretty phenomenal in my opinion.
What challenges did you face while putting it together?
– Money! To do anything right you got to pay for it. Parts I'm meaning.
What do you love about your vehicle?
– From far away it looks like a lifted truck and not a usable pre-runner.
Is it your daily or a weekend ride?
– Could be a daily, Kinda unpredictable but I have a work truck that I have to drive.
Do you take it off road? If so, where and how often?
– My favorite spot is the dunes there's just not as good as trails in Arizona as there is in California.
2005 Nissan Titan Prerunner – Specs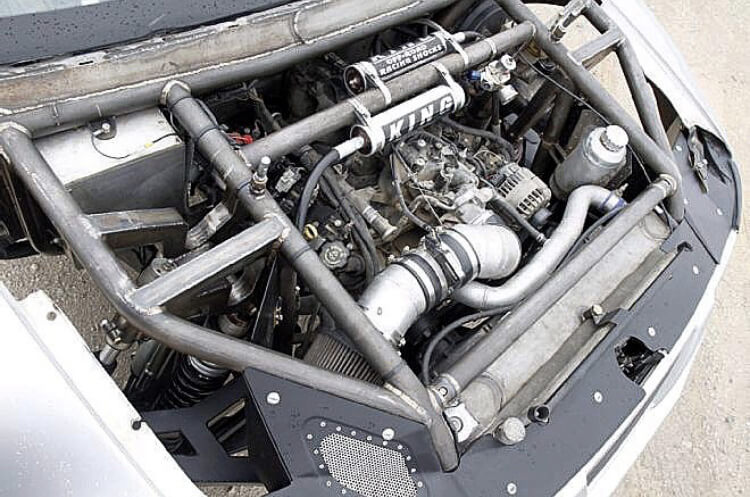 Engine specs, modifications
– Chevy 6.0 LQ9 with a GM hot cam tuned by NicD in AZ 4l80E tranny built up.
Lift height and suspension modifications
– Full custom built front end with 15" inches of travel 2.5 coilover and 3.0 bypass. Full custom 4-link setup in the rear with 25" of travel (also kings 2.5 coilover 3.0 bypass with 2.0 fox bump stops).
Wheel specs
– 17" Raceline wheel with real bead lock.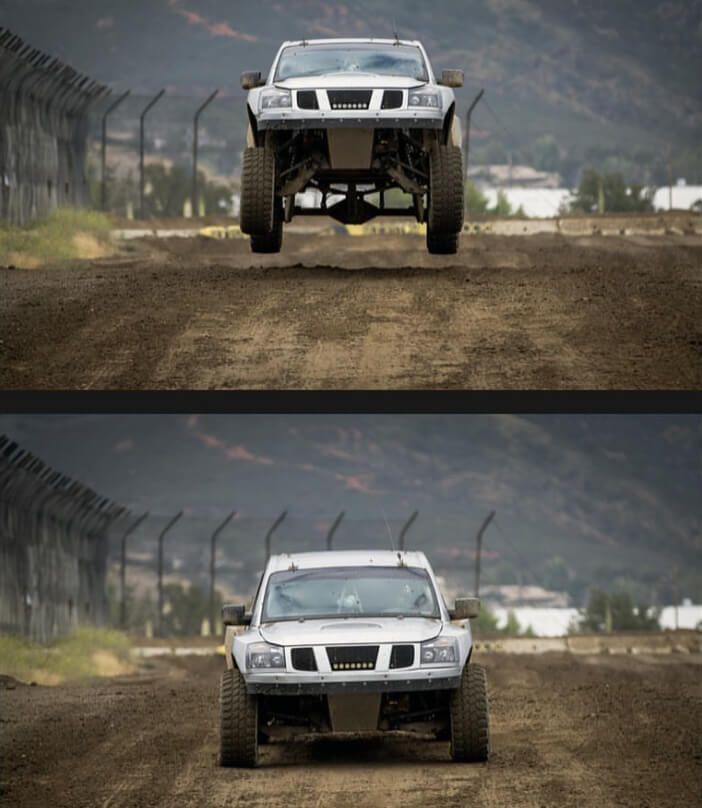 Exterior mods
– Cut frame off right behind the cab. did a full custom rear cage work with using 1 3/4 4130 tubing. I put a 32 gallons Jazz fuel cell two tranny cooler in the rear with 2 Spare tires.
Interior mods
– Custom roll cage I built myself with Bucket seats in the front and a custom-made bench seat in the rear. One off consul with a turning brake handle. Race radio and headsets inside of the truck is still not completed.
All other mods
– Advanced Fiberglass fenders front, rear and hood. Ron Davis Racing radiator upfront, custom swing set steering I built myself using a GM power steering box with Hydro assist ram. 1 3/4 tubing in the front that ties to the stock frame for reinforcement.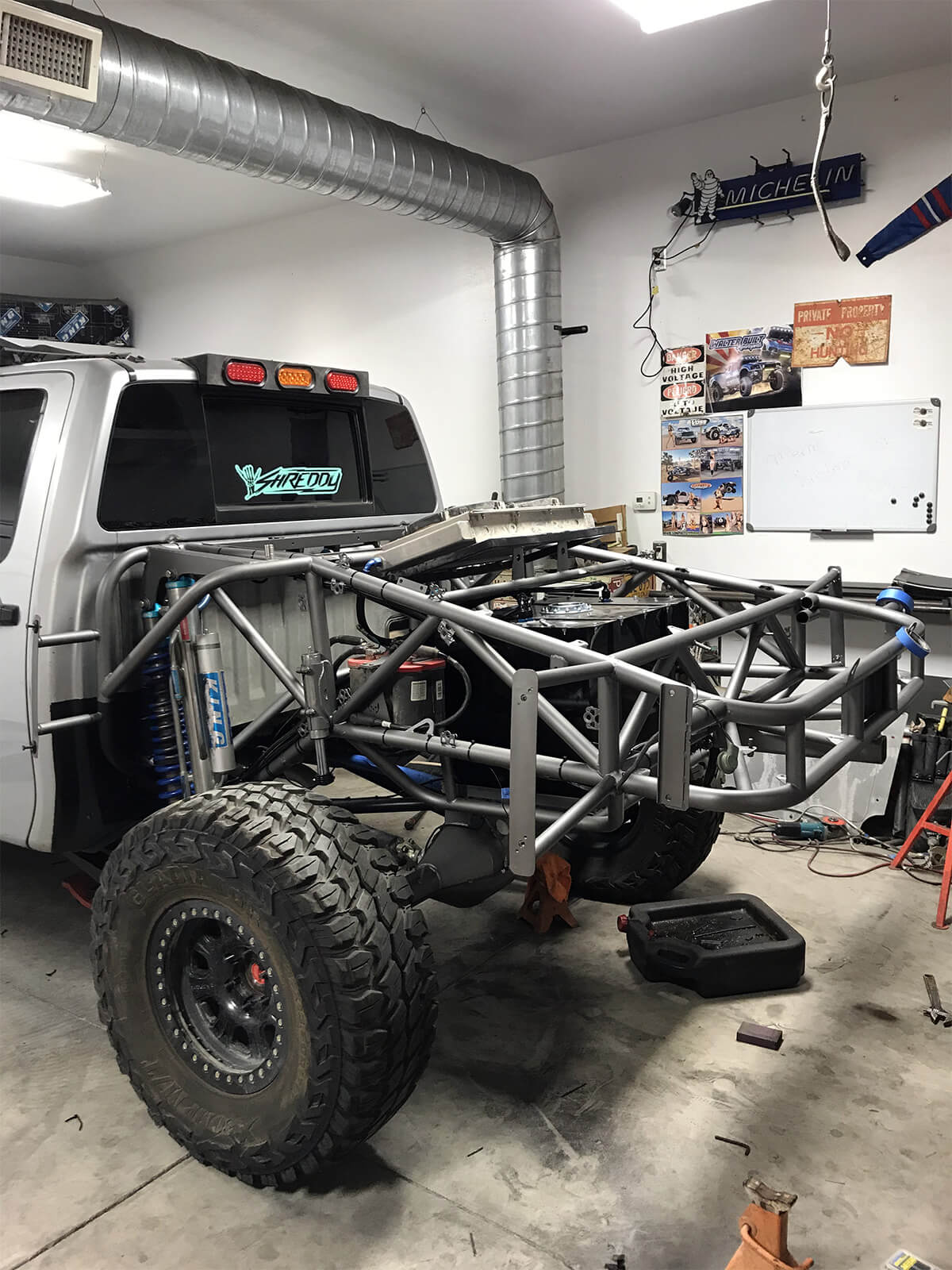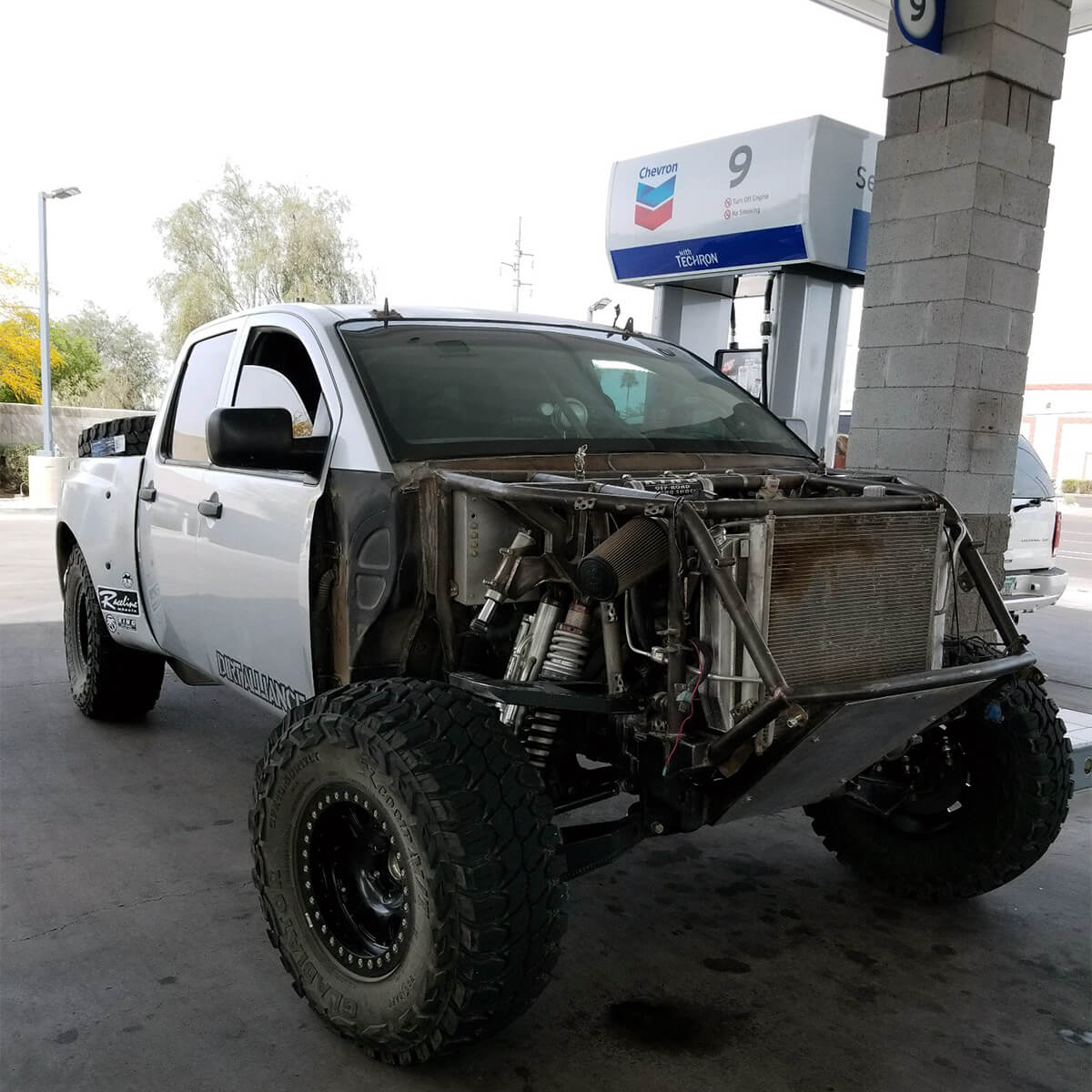 What are your future plans for this vehicle?
– Keep building on it and making it better. To me there's really never an end with an off-road vehicle there are always changes that can be made.
Anything else you would like to share about your vehicle or about the off-roading in general?
– Build with what you're able to afford. a lot of guys get into this industry and think they have to buy the most expensive part when really their bank account can't afford a build at the top notch level.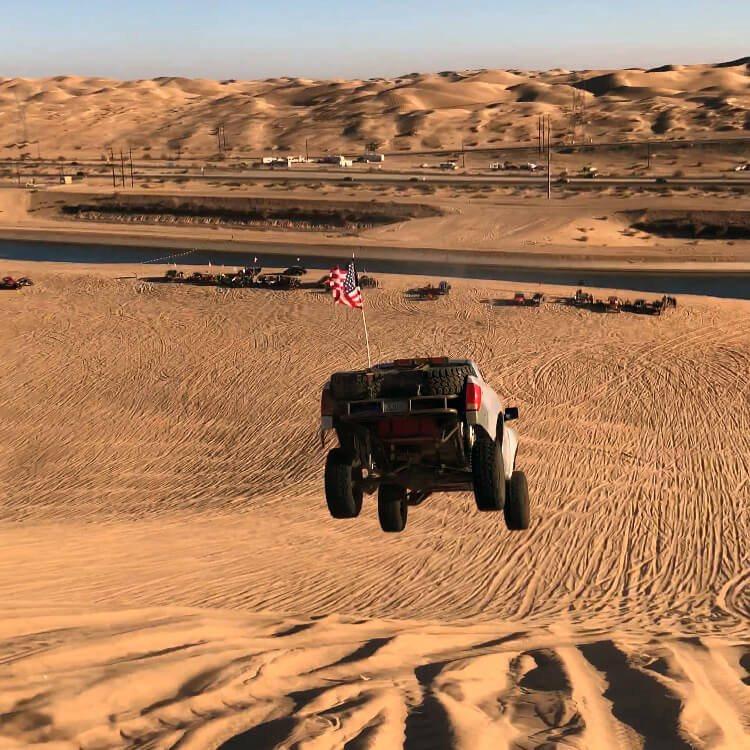 Watch the progress and find out more about this Nissan Titan prerunner project by visiting the Instagram profile of the owner: @ls_titan!
Stay tuned for more project reviews on Offroadium.com – Follow us on social media, and share this write up if you enjoyed reading it!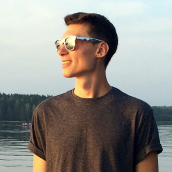 Matt Grabli
Automotive journalist and technical writer at Offroadium.com with more than 10 years of experience in the sphere of aftermarket parts and 4×4 vehicle modifications. Passionate about off-roading, outdoor adventures, and an active lifestyle.