Nissan Xterra Overland Build with 35 Inch Tires and Lift – Pics and Spec List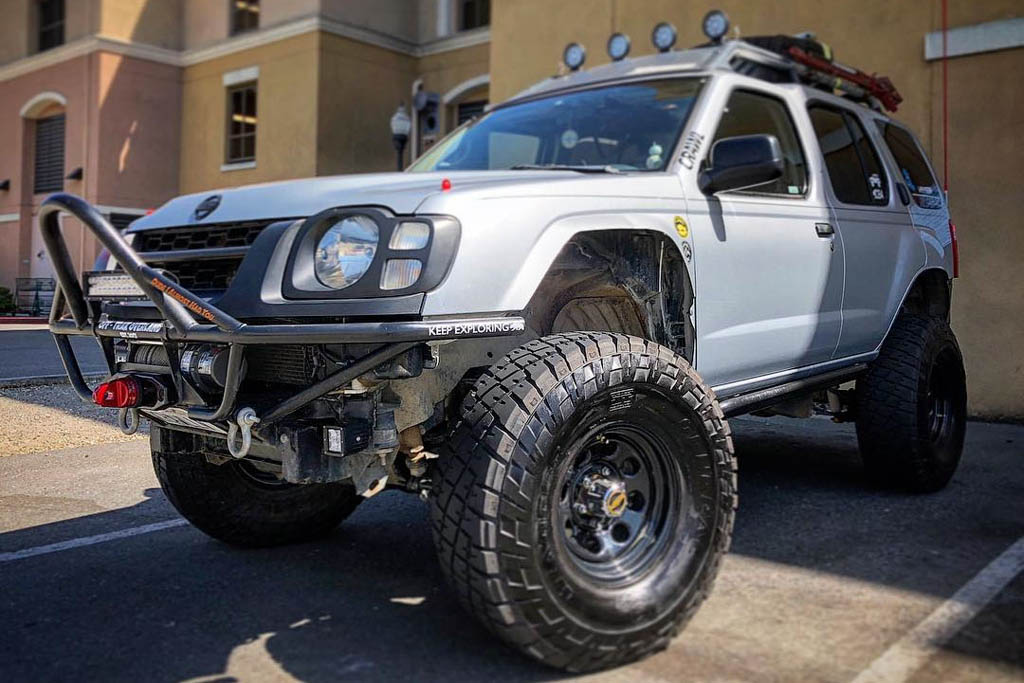 Thanks to massive influence of the social media, recreational offroading and outdoor travels today capture more minds than ever before. Bright pictures of stunning landscapes and tricked out 4×4 trucks show up on our timelines nearly every minute. But what does it take to get yourself one of such 4×4 rigs that's capable of taking you up to the mountains and pulling through beaten forest trails? Today we're taking an in-depth look at one of the most capable SUVs from the 2000s that can easily do all of above without costing you an arm and a leg. As you can already see from the pictures it's nothing else but a good old Nissan Xterra.
Remember this old ad from the early 2000s with crazy sandboarding, waterfall bodyboarding, and insane mountainboarding?
It wasn't just a basic SUV that could barely handle an unpaved road after the rain like the majority of today's crossovers. This vehicle was aimed at the real fans of the active lifestyle, surfers, mountain bikers, climbers, extreme kayakers, forest rangers, overlanders, etc, the people who know what does it mean to take something to the extreme and enjoy offroading at it's best.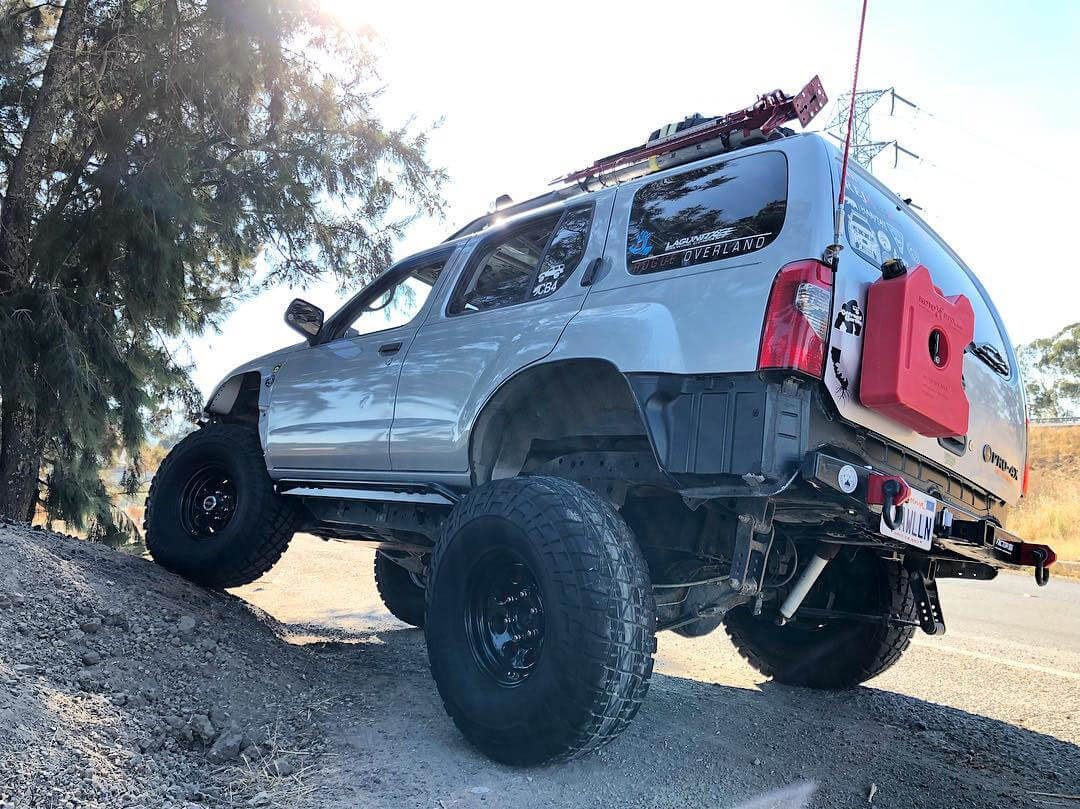 Nissan Xterra dispatched to the market in 1998 and began tearing apart the competitors made by Jeep and Toyota from the day one, and soon after, it became the key player in the segment of compact sport utility vehicles, winning numerous nominations from the automotive journalists of that time.
Thousands of fancy pictures of lifted 4Runners and Cherokees on social media have pushed Xterra away from the wishlists of modern 4×4 fans, but if you'll take a closer look at this rig, you'll realize that it's probably one of the best options on the market for a budget-minded enthusiast. Perhaps a closer look at this stunning 2003 Nissan Xterra 4×4 will let you know why do we say so.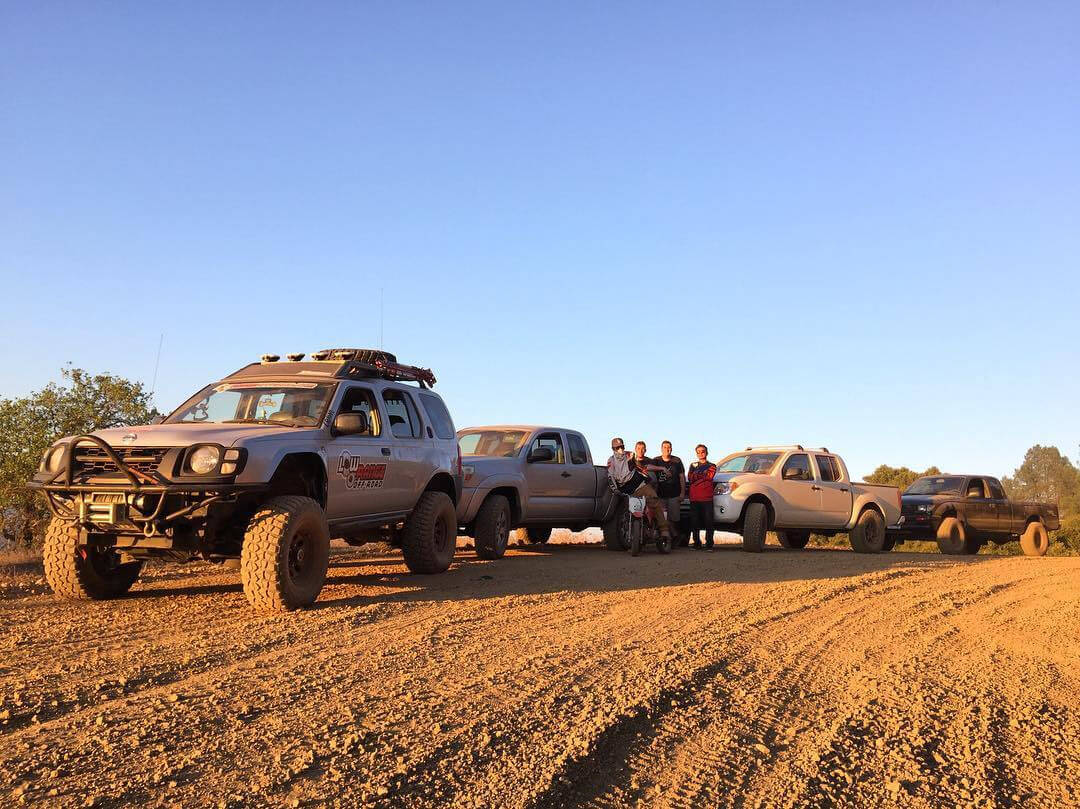 It's owned by Colby from Bay Area, California and he's been building it little by little over the last 5 years. It took a long way from a stock off-road capable daily driver to a real trail-worthy rig. We reached out to Colby and asked him to give us a break down on all of the aspects of his build to give you an example of a proper Nissan Xterra overland build.
Engine and Exhaust
The vehicle is powered with a pretty reliable 3.3 VG33 engine which is mostly stock besides some NRG plugs, wires, and an AEM air filter. The exhausts system is represented with Magnaflow CA cats and a Flowmaster single chamber muffler.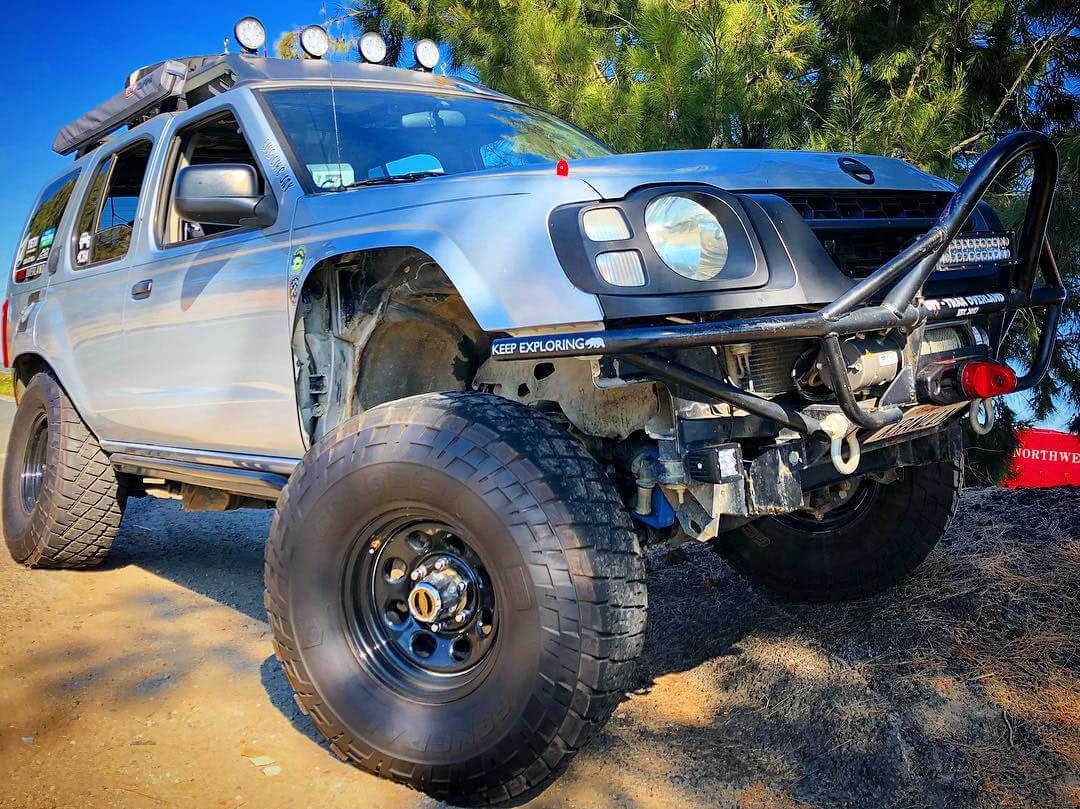 Suspension and Wheels
Fitting 35s on Xterra wasn't a simple task taking into consideration the fact that factory recommended size for this truck is 29-30". 2" body lift, 3" suspension lift consisting of AC UCA's, AC rear shackles, and a random add a leaf from a Bronco allowed Colby to maximize the clearance of his eX and install the full-size off-road wheels – 35×12.5R15 General Grabber. Steel deep dish rims are sized 15×8 with 4.75 backspacing and 6×5.5 bolt pattern.
Exterior Mods
Rocky Road sliders
Addicted Offroad stinger bumper
Warn M8000 winch with Factor 55 ProLink
Warn Premium Locking Hub
, LED Pod lighting
13" LED bar, MaxLux LED rock lights,
Custom fit rear bumper from a Jeep
3 gallon RotoPax mounted on rear hatch
ARB awning
hi-lift jack
firestik antenna
quick disconnects to remove doors
Interior modifications
A CD player and sub, pretty simple. Cobra CB radio and lots of patches, custom-built rear cargo area shelf.
What inspired you and why did you choose this model for your project?
I like that it's different, it not a modded rig that you see every day. Also challenging because the aftermarket support is so much less than for a Jeep or Toyota.
Who would you like to mention or thank for the help on your project?
My wife for dealing with me always wondering what I can do next, my good buddy Siah who helps me run Off Trak Overland, and my other buddy Tuk who always helps me rebuild something on it.
Anything else that you would like to tell us about your vehicle?
It's been an adventure! I've just been building it little by little over the last 5 years. There's always something to do or add to the mod list…but overall, I'm very happy with it. It's been very reliable.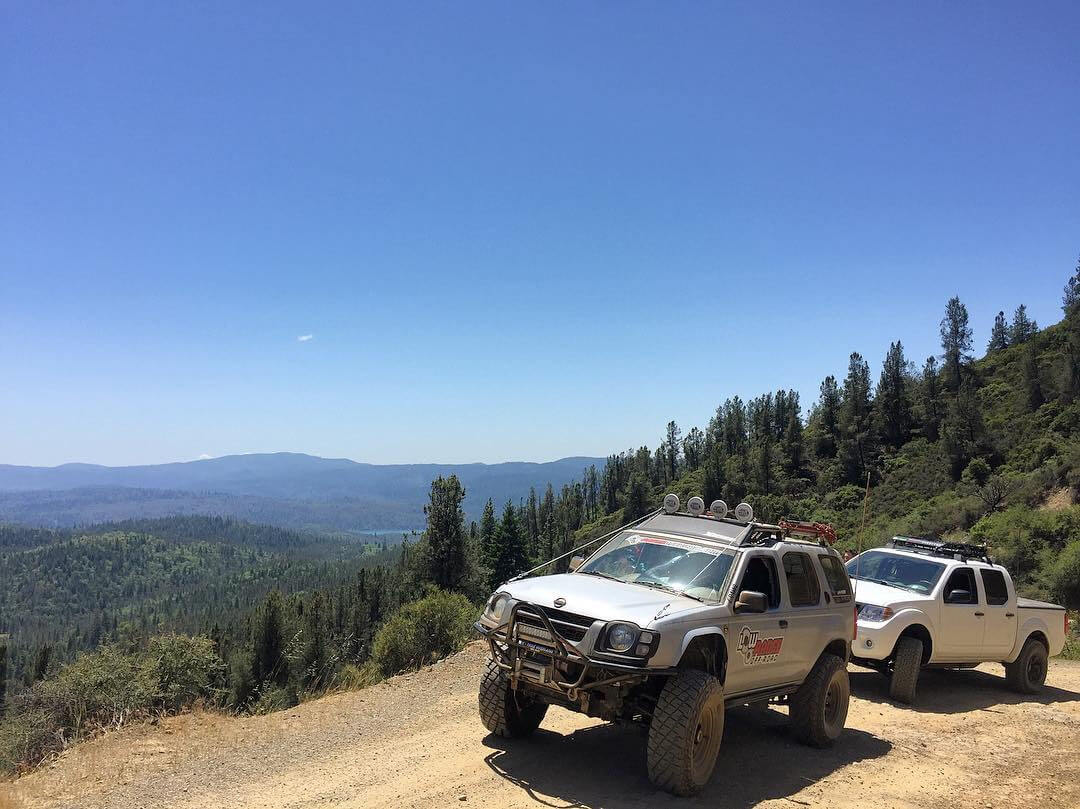 | Vehicle: | 2003 Nissan Xterra |
| --- | --- |
| Drivetrain: | 4x4 |
| Engine: | V6 3.3L VG33 |
| Lift: | 2" body lift, 3" suspension lift consisting of AC UCA's, AC rear shackles, add a leaf |
| Rims: | Cragar Soft 8 397, 15x8 with 4.75 backspacing, 6x5.5 bolt pattern |
| Tires: | 35x12.5R15 General Grabber |
| Mods: | Rocky Road sliders, Addicted Offroad stinger bumper, Warn M8000 winch with Factor 55 ProLink, Warn Premium Locking Hubs, LED Pod lighting, 13" LED bar, MaxLux LED rock lights, rear bumper custom fit from a Jeep, 3 gallon RotoPax mounted on rear hatch, ARB awning, hi lift jack, firestik antenna, quick disconnects to remove doors. |
We hope that Colby's example of Nissan Xterra overland build will help you to build your own Ex and make it an ultimate getaway rig for your family and friends!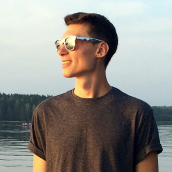 Matt Grabli
Automotive journalist and technical writer at Offroadium.com with more than 10 years of experience in the sphere of aftermarket parts and 4×4 vehicle modifications. Passionate about off-roading, outdoor adventures, and an active lifestyle.