Lifted 2nd Nissan Xterra on 35s Built for Some Serious Off-road Action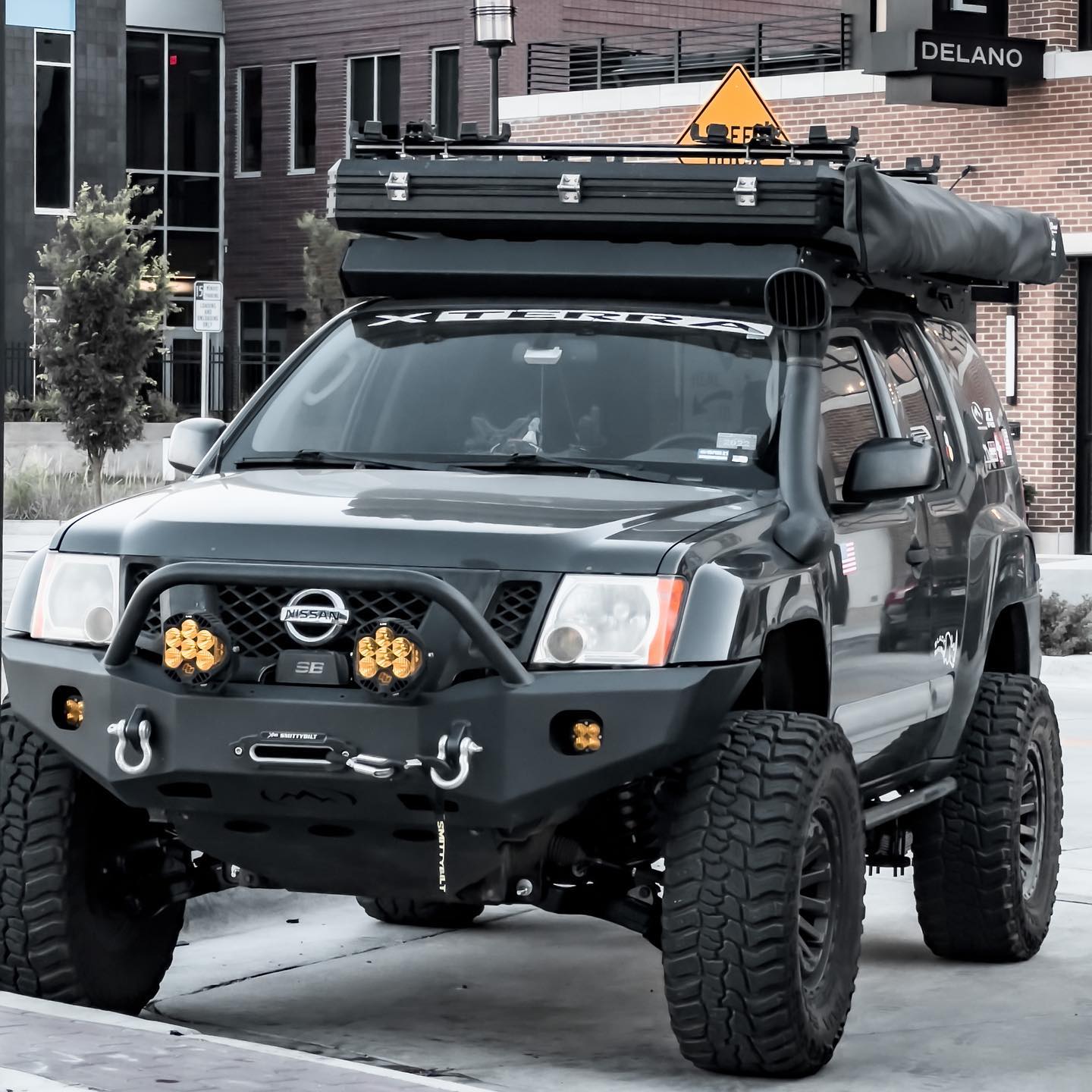 The Nissan Xterra has a long history of being an off-road powerhouse on wheels. The first generation of this SUV was introduced in 2000, and it quickly gained popularity among those with an active lifestyle. The Xterra's 4×4 capabilities and spacious interior made it a viable alternative to well-established competitors like the Toyota 4Runner and Jeep Wrangler.
2nd generation Nissan Xterra was produced from 2005 until 2015 and gained huge popularity among the fans of off-roading. The truck has a perfect base for starting a 4×4 project, as it's equipped with a 4WD, low range, and rear locking differentials, plus it's spacious, reliable, and relatively easy to maintain.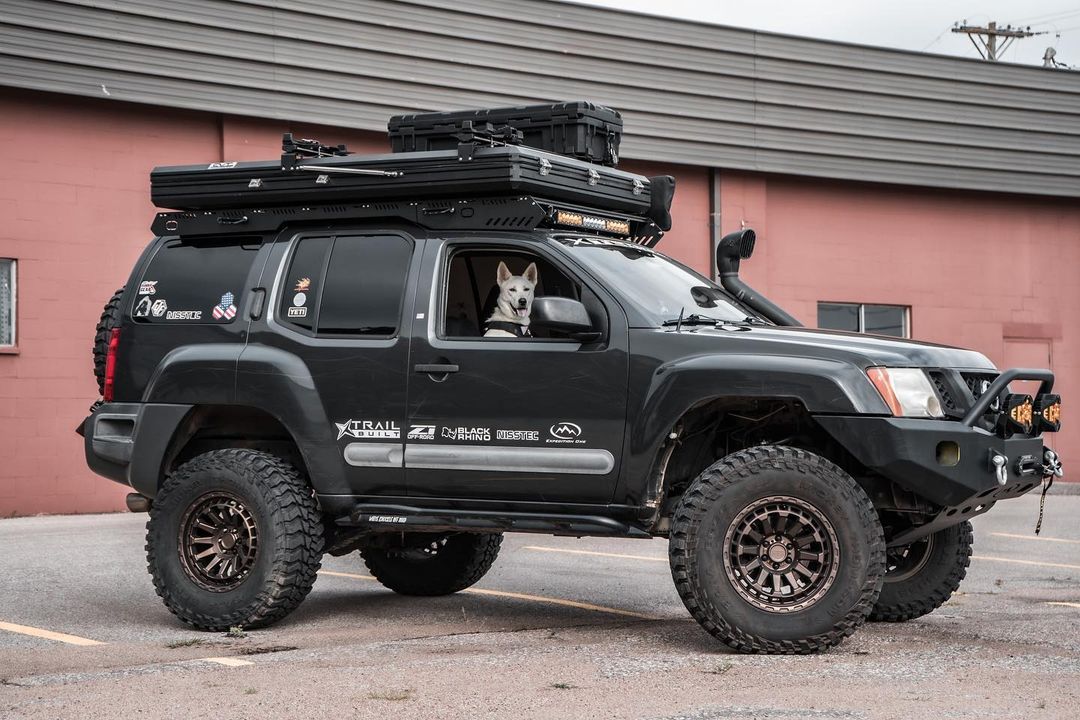 Although production of the Xterra ceased in 2015, this SUV remains popular among off-road enthusiasts. Thanks to its robust design and wide range of features, the Xterra is still considered one of the best off-road vehicles on the market.
This black tricked-out Nissan Xterra on 35s is built for some serious off-road action. What was once meant to be a simple weekend getaway SUV has turned into an all-out adventure machine capable of tacking its owner to long and demanding overland-style trips in the wild.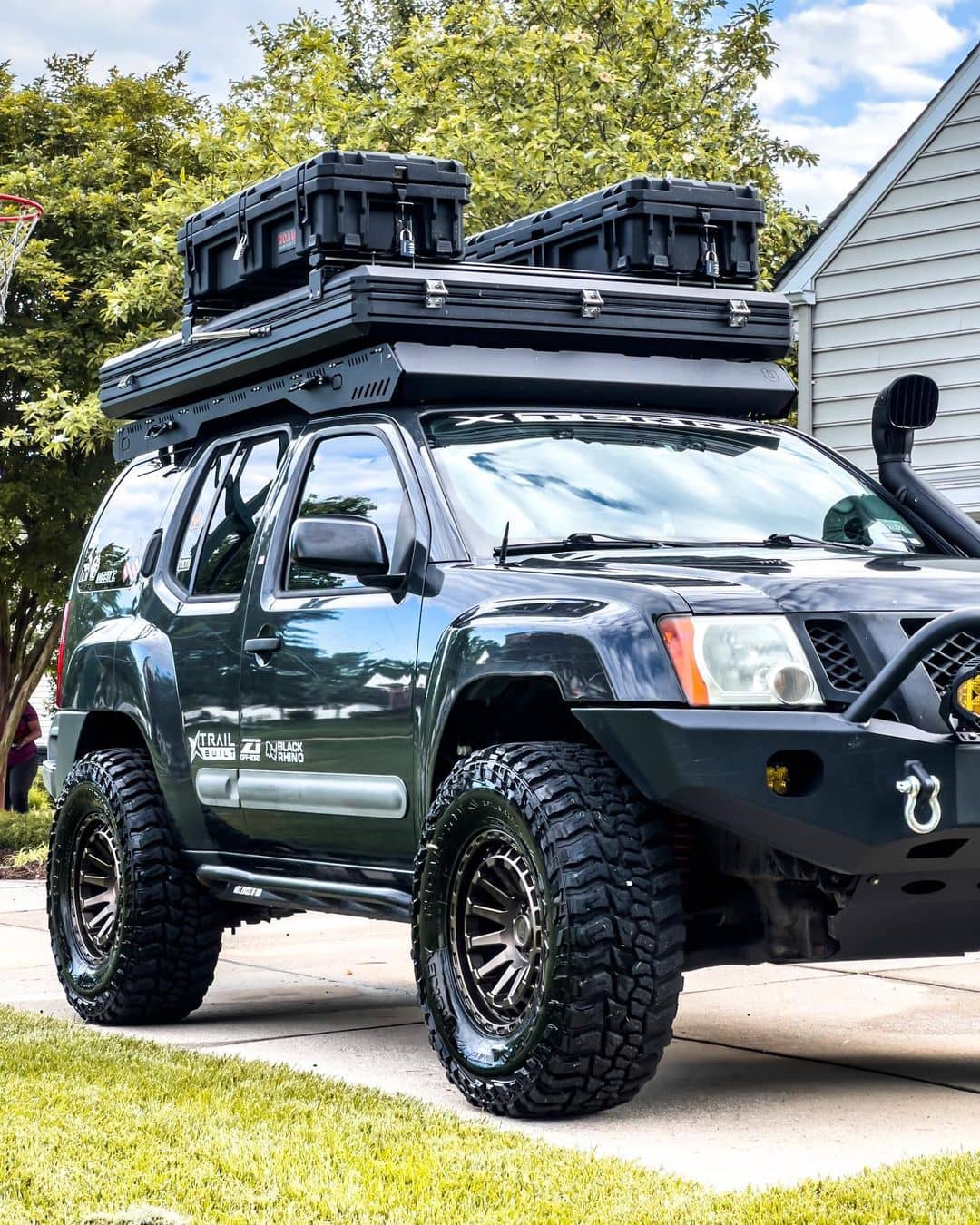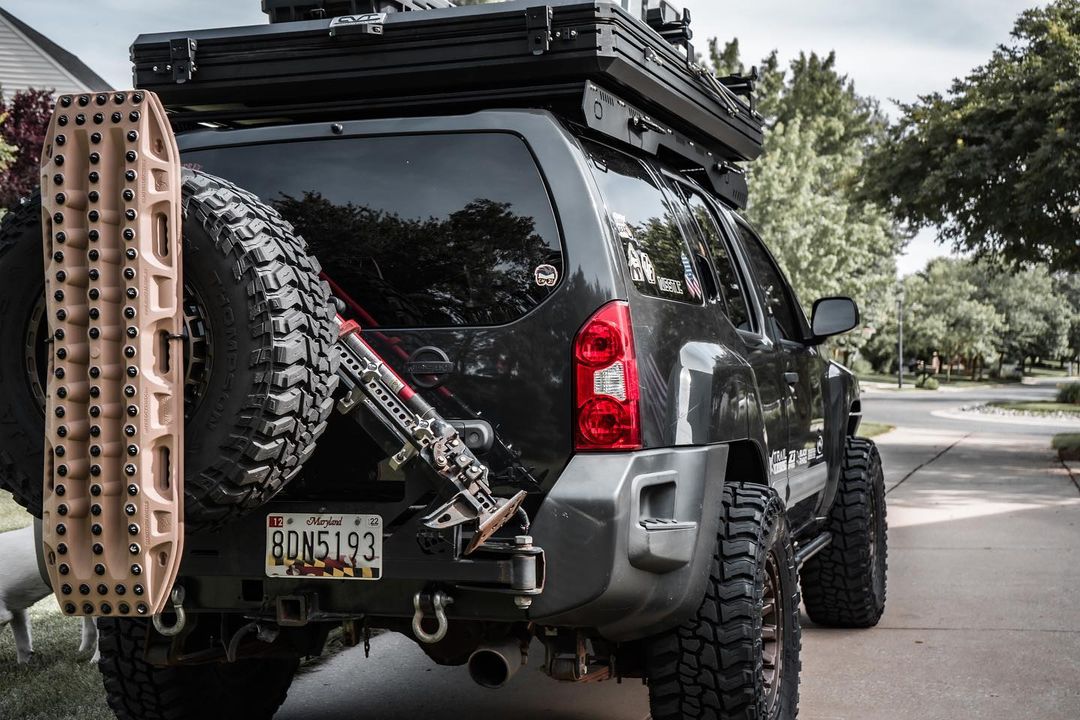 Thanks to its oversized tires and increased ground clearance, the Xterra is now able to tackle even the most challenging terrain. Along with its beefed-up suspension and loads of functional overland-style upgrades, this Nissan Xterra is more than equipped to take on any adventure.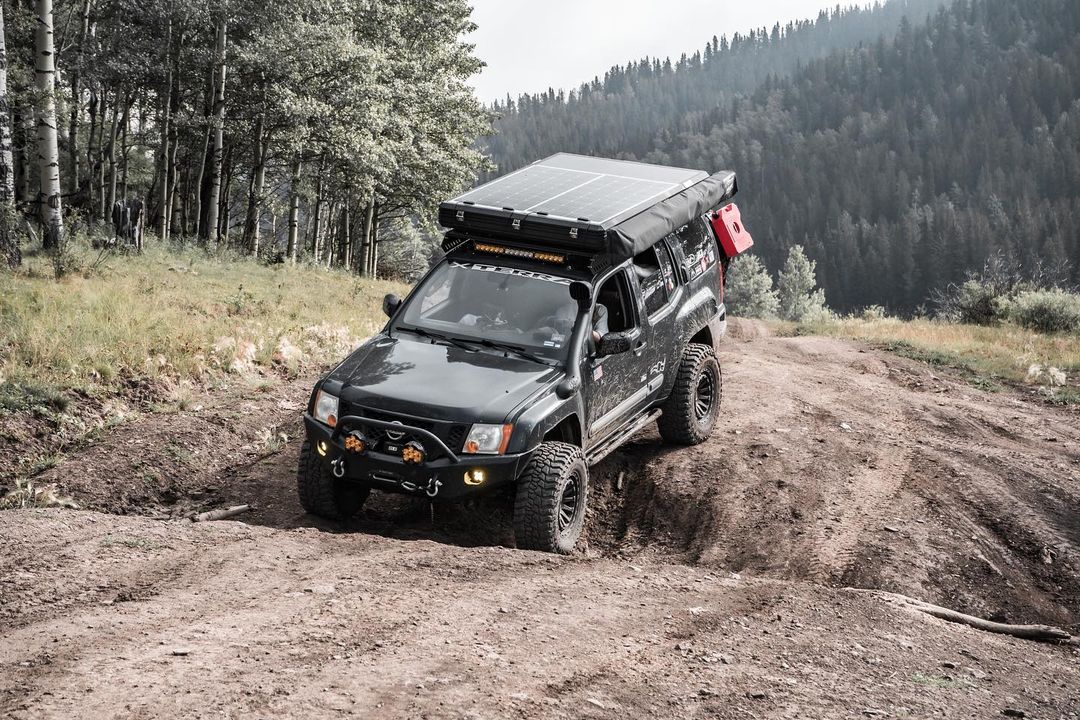 The Specs
Suspension
Nisstec Titan Swap Kit
Nisstec MKII front coil-overs with 650lb springs
Radflo shocks 2.5 w/ remote resi long travel rear shocks
Specialty Products Company Titan UCAs
Alcanspring custom 3" lift leaf springs w/ 1000lb additional payload + adjustable shackle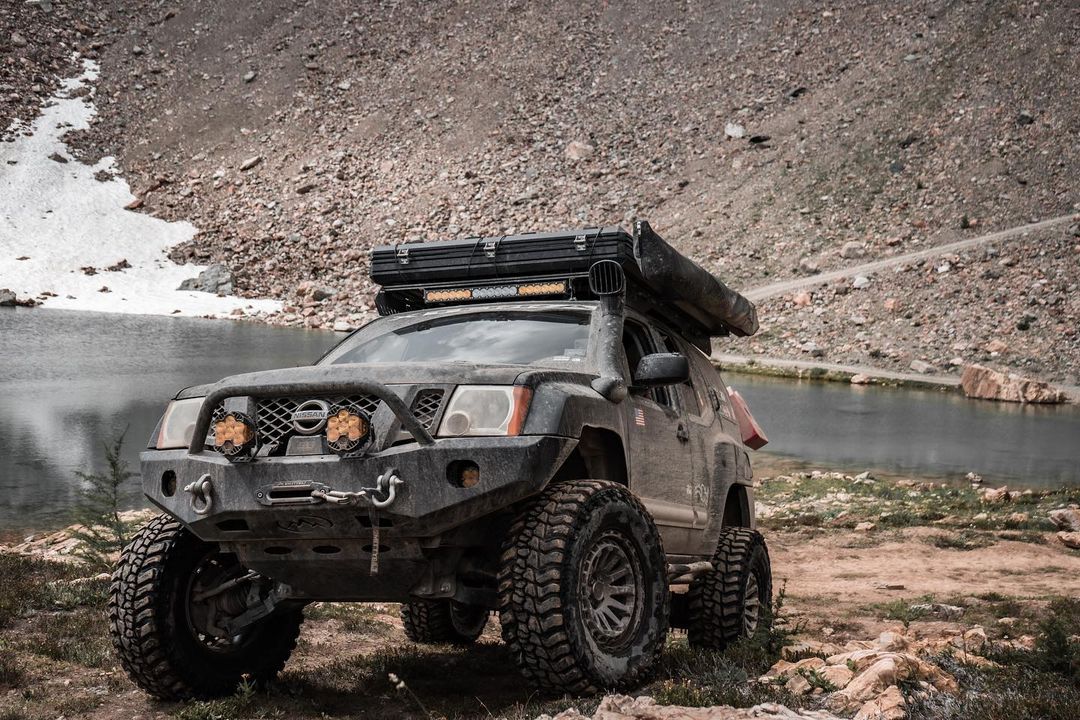 Armor
Expedition One Trail Series Front Bumper
Heftyfabworks Steel Skid Plates
Heftyfabworks Rear Bumper with Tire Carrier
Whiteknuckle Offroad Products Rock Sliders
Lighting
Auxbeam lighting LED switch panel
Baja Designs Squadron Pro Amber lights wide/cornering
Baja Designs LP6 Pro Amber lights
Baja Designs OnX6 Dual Control Amber/White LED Light Bar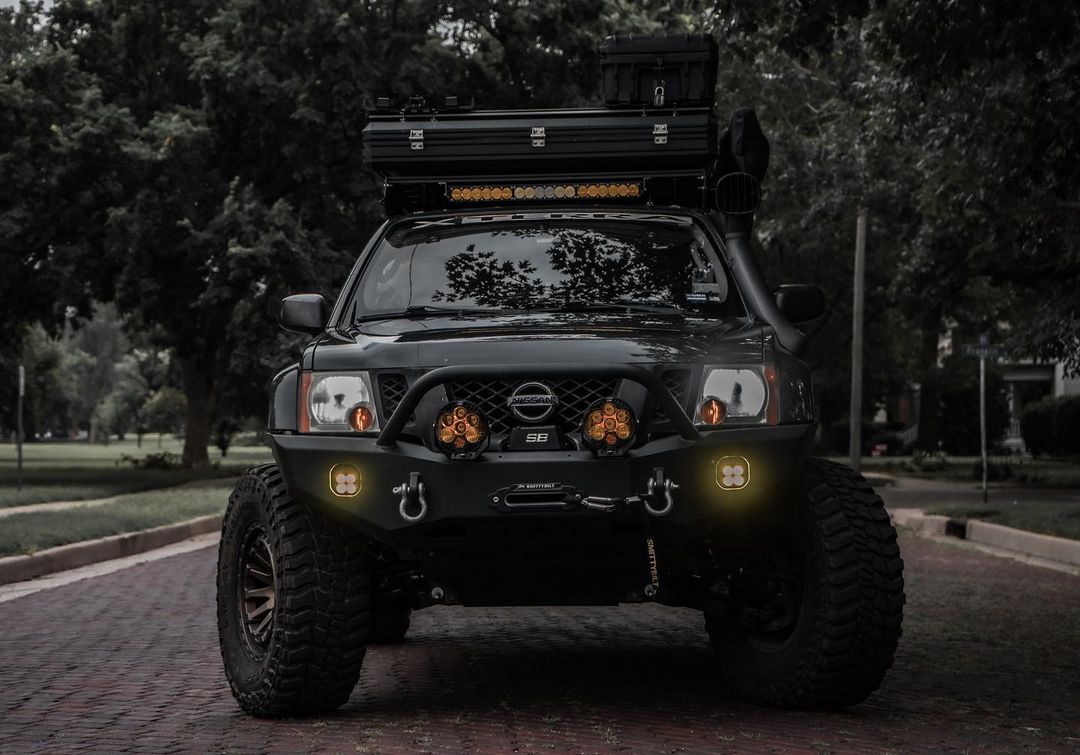 Wheels and Tires
Performance
All products purchased from Z1 Offroad:
aFe power Twisted Steel Headers
Magnaflow Catalytic Converters
Nismo Off-Road Catback Exhaust
Volantperformance CAI
Airflow Snorkels Xterra Snorkel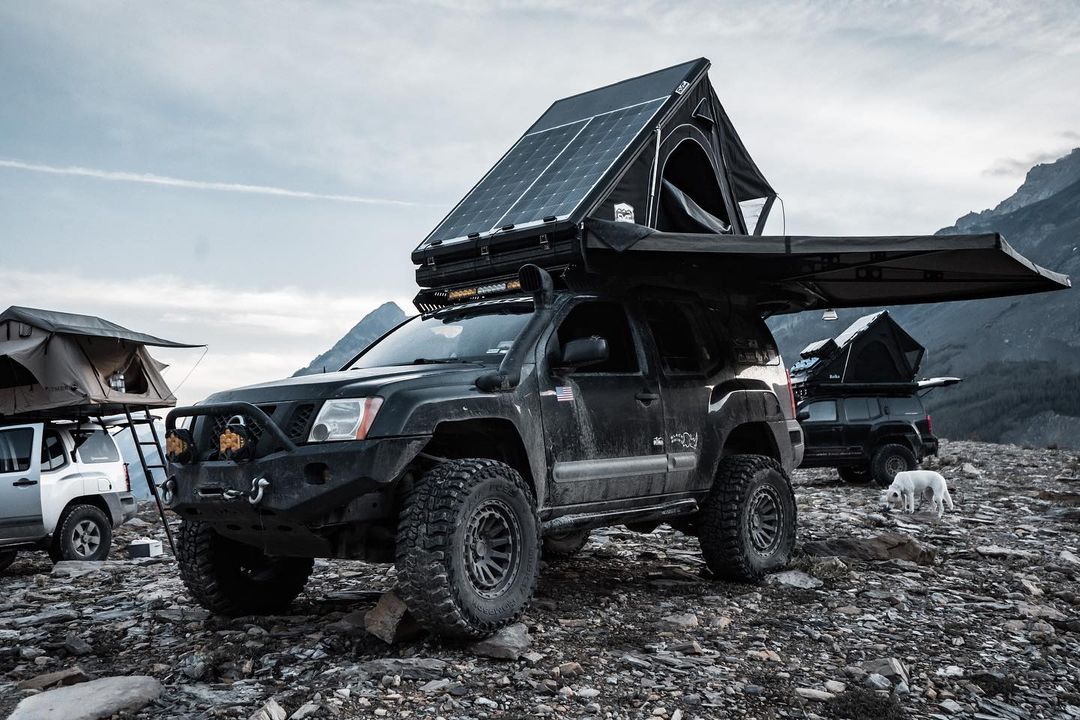 Recovery Gear
Smittybuilt 98612 XRC 12K Gen 3 Winch Comp Series
Hiliftjacks jack
Maxtrax hq Xtreme Desert Tan Recovery Board w/ Metal Teeth
Bubbarope Power Stretch Recovery Rope 7/8" x 30'
Bubbarope Gator-Jaw 176745Pro Synthetic Soft Shackle
Accessories
Uptop Overland Platform Roof Rack
CVT Tents Roof Top Tent — Mt. Hood 56"
Dometic dual zone refrigerator/freezer
Jackery USA Explorer 500 Portable Battery
Jackery USA Explorer 1500 Portable Battery
Malooracks Seat Covers
Midlandusa MicroMobile 15W Two-Way radio
Trasharoo spare tire trash bag
MR heater Buddy 4k-9k Portable Propane Heater
Smittybuilt 5.65 CFM Air Compressor
Morrflate Quad inflate/deflate hose and gauge
Bushcompany 270 XT awning
Roamadventureco 95L Rugged Case (x2)
Renogy 175w flex solar panel (x2)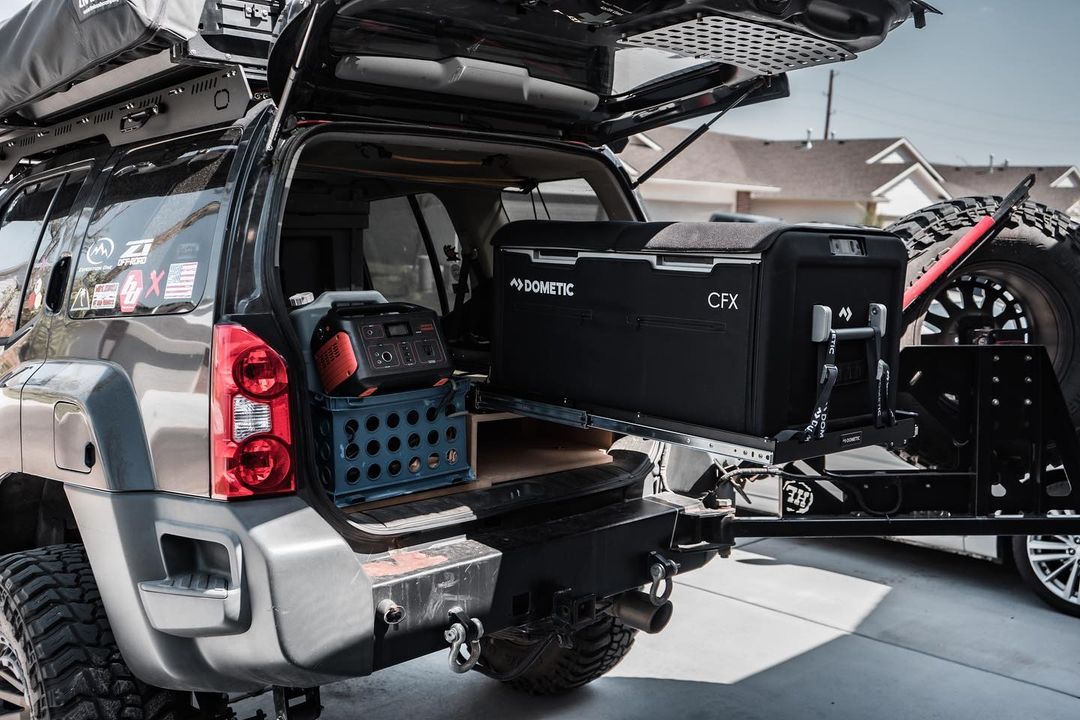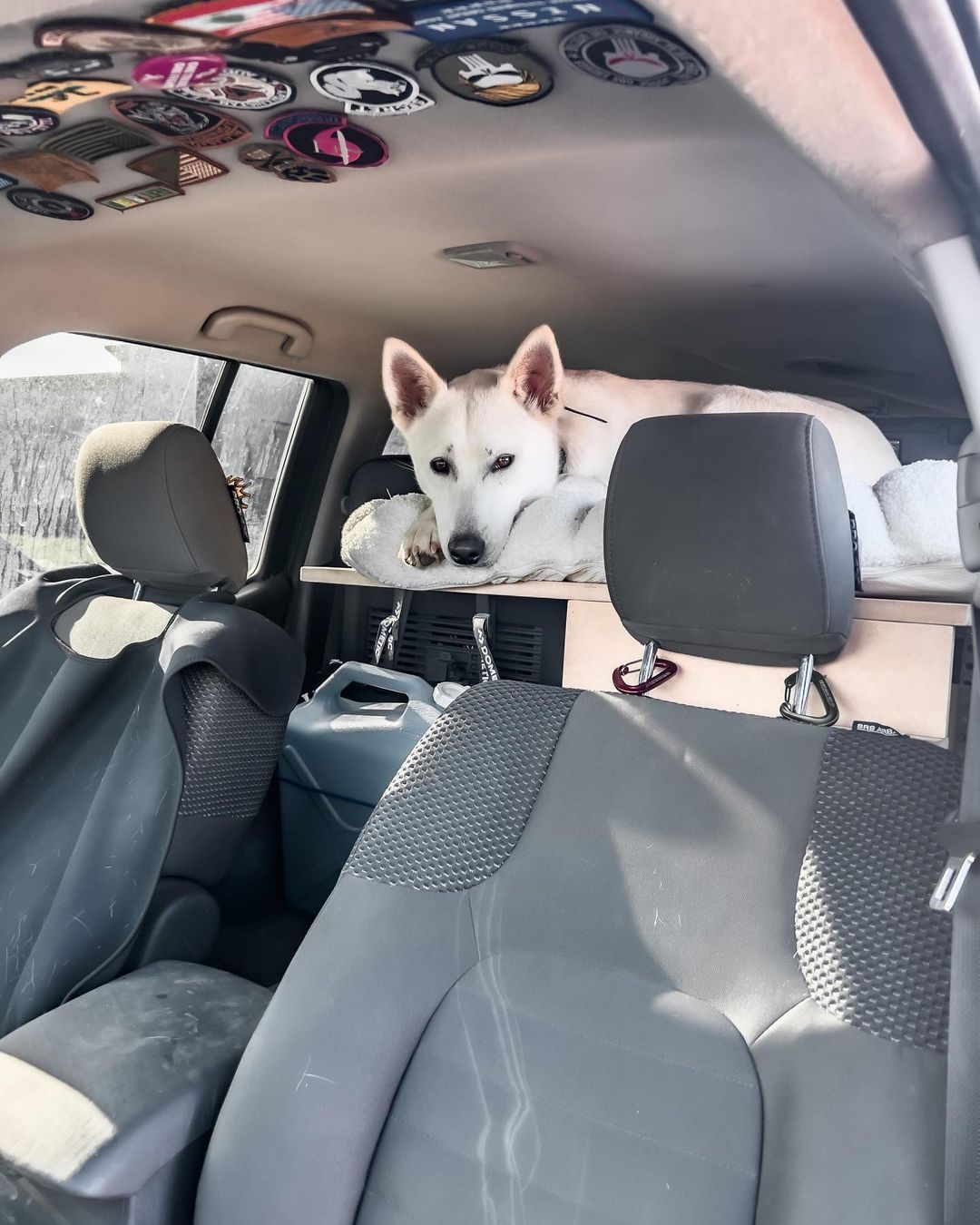 Navigation
Rammounts iPad mount
Gaia gps
ONX offroad
Garmin inreach mini
The Interview
Why did you choose a Nissan Xterra for your project?
– I chose the Xterra platform based on recommendations from a professor I had in college and a family friend who also had one. I originally wanted a 4Runner on an FJ Cruiser, but at the time I couldn't afford those, and I knew Xterras had a good reputation.
What is your favorite mod on the truck?
– My favorite mod is hard to choose. I think for the camping aspect I would choose either my 270 awning or my solar panel setup. Both of these make base camp that much more convenient and comfortable. For off-road capabilities definitely the Titan Swap suspension I just recently upgraded to. It's just so smooth, and makes the rig so much more capable than the previous suspension.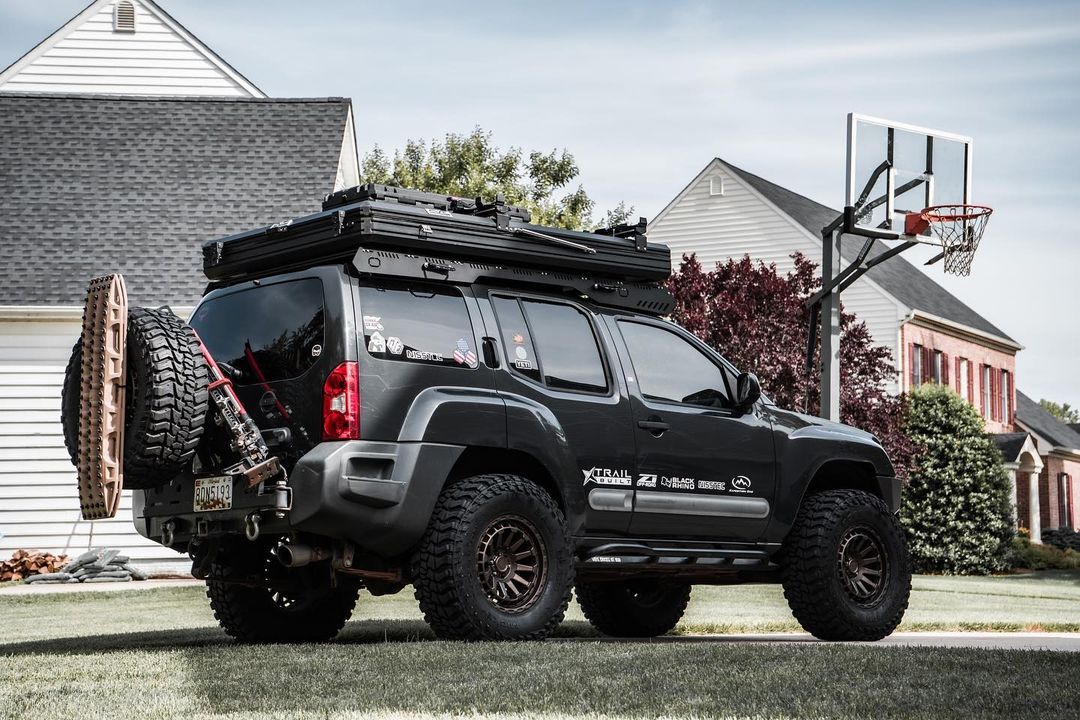 What was the most difficult part about putting it together?
– The most difficult part of putting it all together would probably be just finding the vision of what I want out of the build. My wants and needs behind the build have changed over time. When I first started building the rig. I was doing primarily weekend trips. But now the rig has the ability to do much longer trips and has now become more of an overland vehicle.
Any future plans on improvement or installing new parts?
– Future plans definitely include a front diff locker and upgrading the front differential to an m205. Along with regearing to better accommodate the 35" tires, to hopefully gain back some gas mileage.
Watch the progress and find out more about this Nissan Xterra project by visiting the Instagram profile of the owner: @conheck_offroad!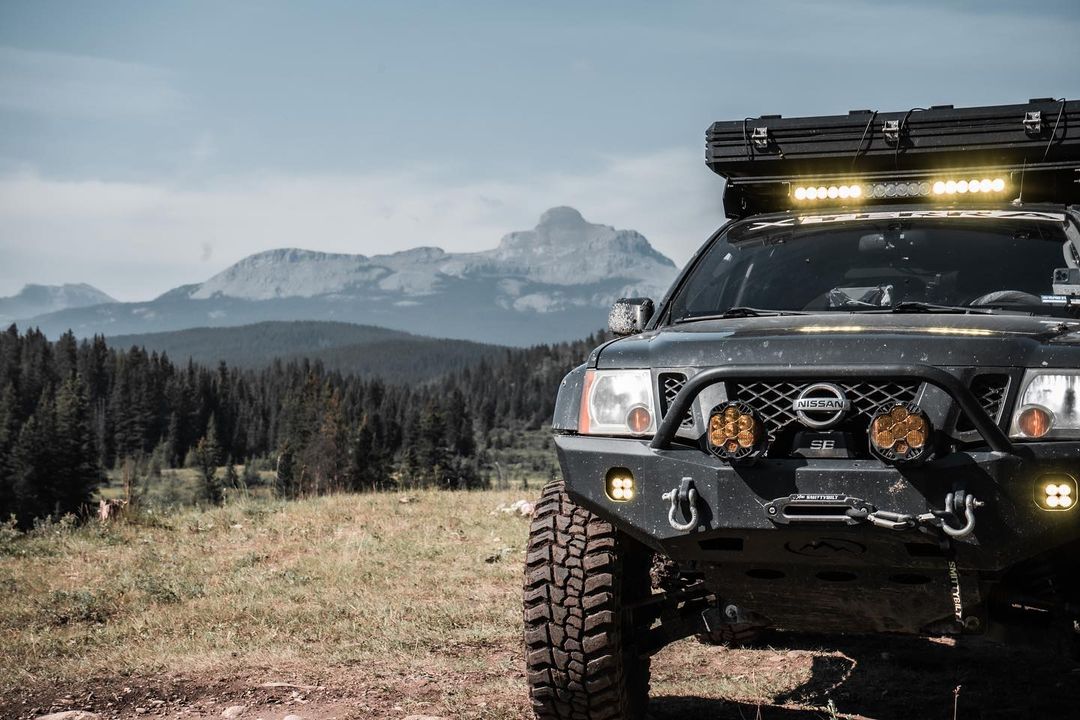 Related Parts & Mods
– Inspired by this Nissan Xterra build and looking to prepare your own SUV for off-road adventures? Some parts used on this vehicle were sourced from custom shops or custom made, but our team has put together a list of products and accessories available online that may help you to achieve similar results:
Wheels
Winch
Roof Top Tent
Awning
Lights
*Before ordering any part or accessory, it is recommended that you verify its fitment with a qualified professional and/or seller. We are not responsible for fitment or other issues that may arise from using the products featured on our website.
Stay tuned for more project reviews on Offroadium.com – Follow us on social media, and share this write-up if you enjoyed reading it!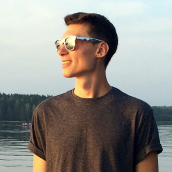 Matt Grabli
Automotive journalist and technical writer at Offroadium.com with more than 10 years of experience in the sphere of aftermarket parts and 4×4 vehicle modifications. Passionate about off-roading, outdoor adventures, and an active lifestyle.