When the Pavement Ends, the Big Fun with 2017 Nissan Armada Begins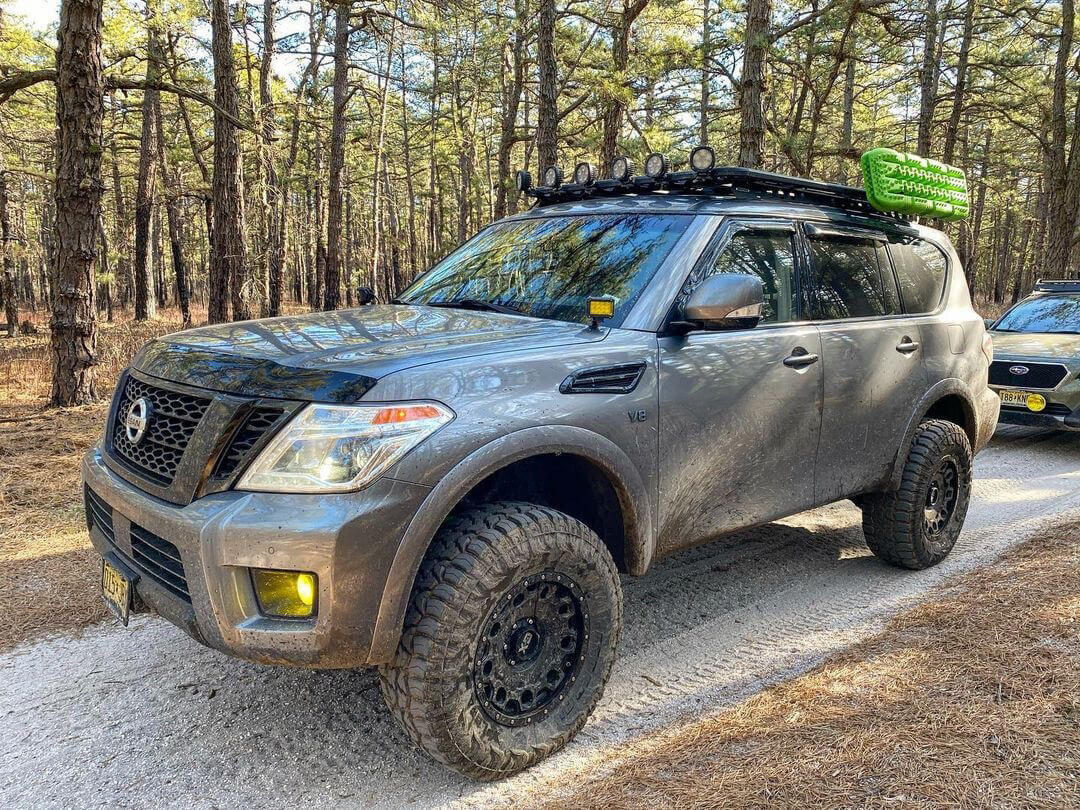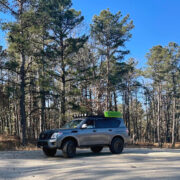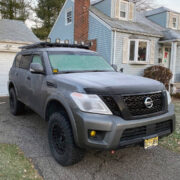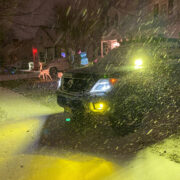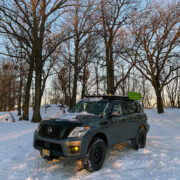 View Gallery
In 2003, Japanese automaker Nissan has started manufacturing full-size SUVs originally based on the Nissan Titan for the North American market under the Armada nameplate. The second generation moved to the Nissan Patrol platform implementing body-on-frame architecture, which is stiffer and more rugged.
The luxury version of the vehicle has been marketed as the Infiniti QX80. Even though we rarely see dedicated off-road builds based on the Nissan Armada in the USA, many Australian overlanding enthusiasts choose it's twin brother Nissan Patrol Y62 for its high ground clearance, smooth power of the V8 engine, on-road comfort, and high-quality interior.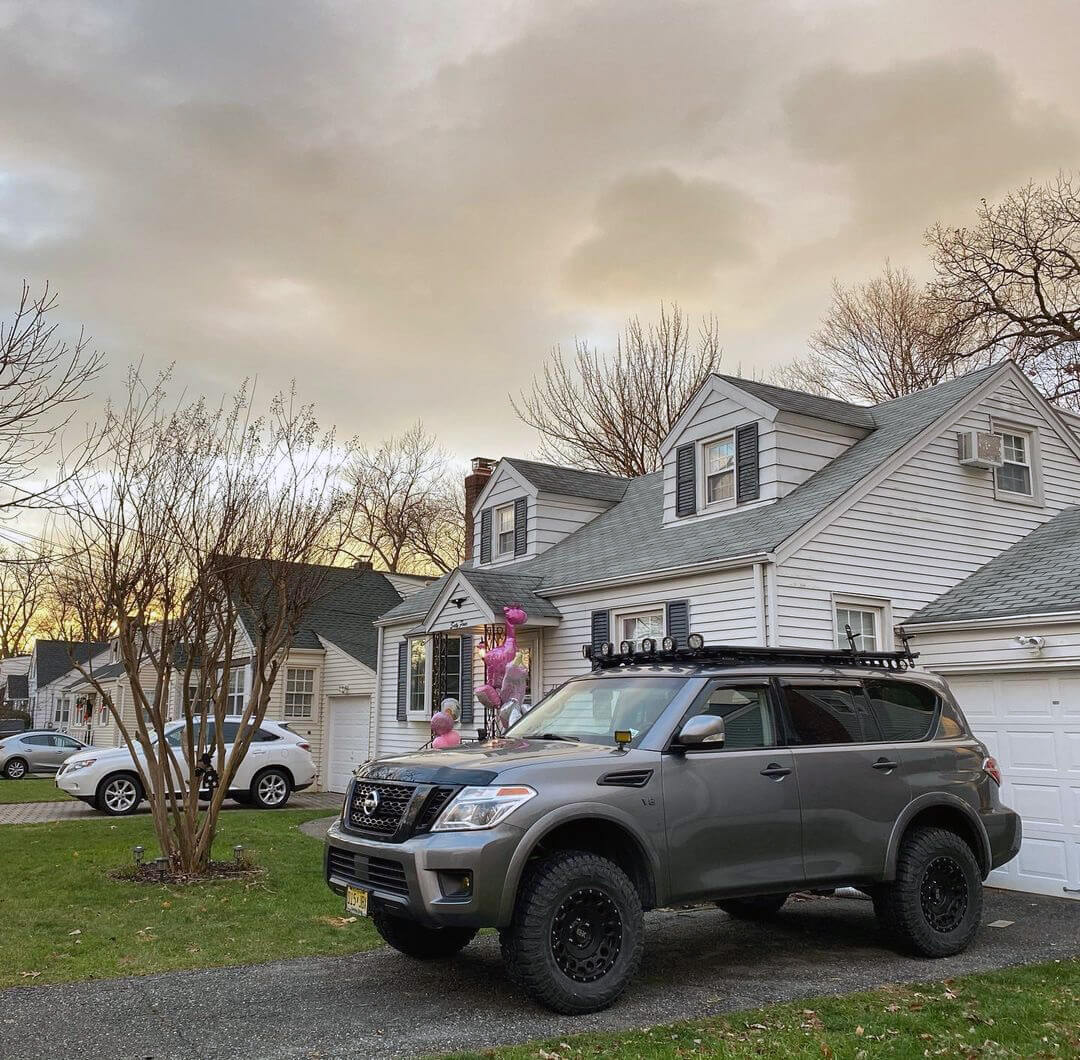 Marko Cvetic from Serbia who now lives in Clifton, New Jersey, is a fan of Japanese vehicles – he owns the second-generation Nissan Armada, and his wife drives the fifth-generation Toyota 4Runner. Both are sharing a passion for off-road adventures, so Marko is blessed to have the full support of his spouse in creating dream vehicles for themselves. It's great to have a partner always ready to go and explore the great wilderness and test the limits of their rigs.
"It's great to have a partner always ready to go and explore the great wilderness and test the limits of their rigs"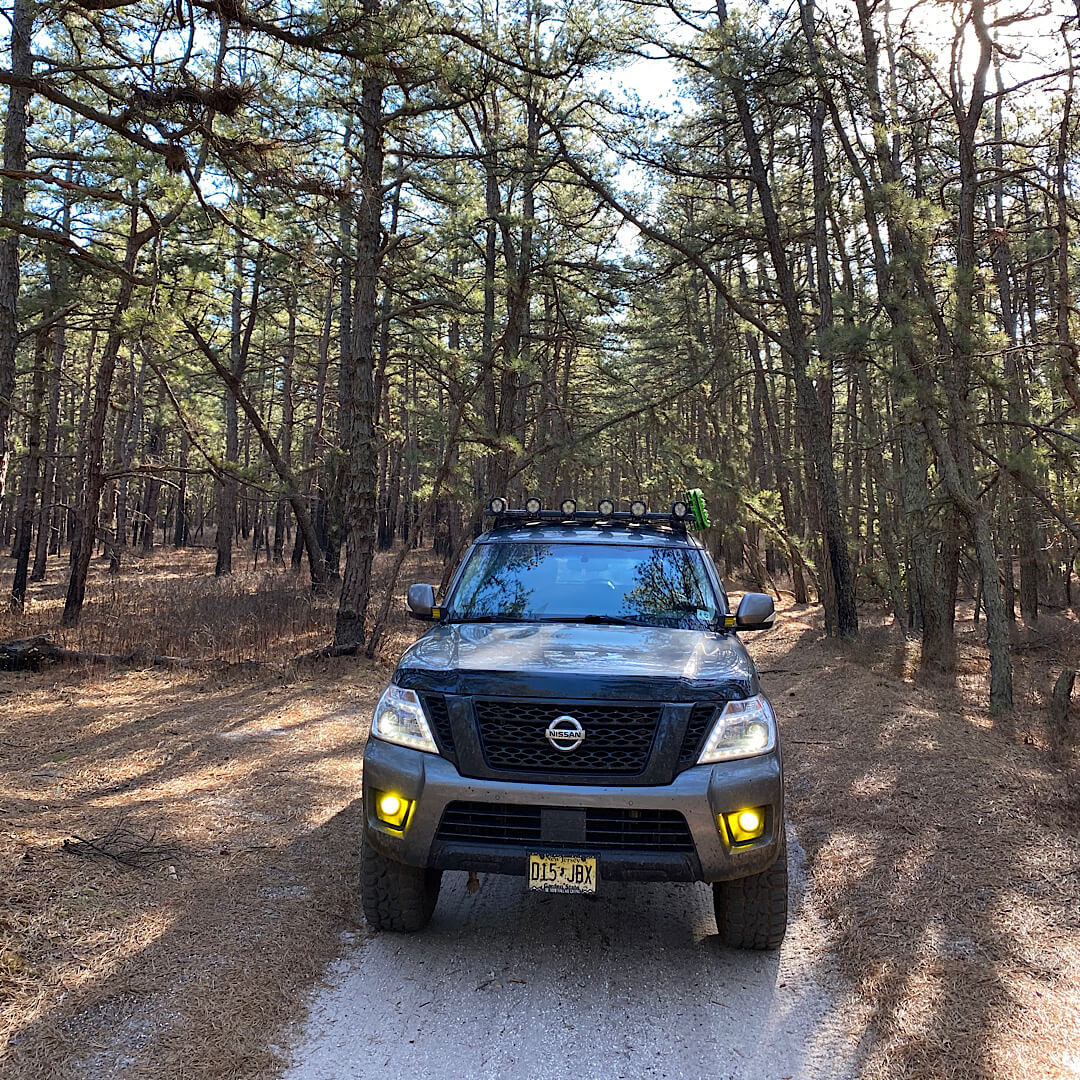 Marko has put together a lifted setup using upper control arms designed for the Titan. With a massive roof rack carrying gear and a line of off-road lights, blacked-out chrome parts, and a set of matte-black off-road wheels wrapped in all-terrain tires, this 2017 Nissan Armada looks and feels like it can handle anything you throw at it.
How did you become interested in off-roading?
– A few years now, ever since my wife bought her Toyota 4Runner TRD Offroad.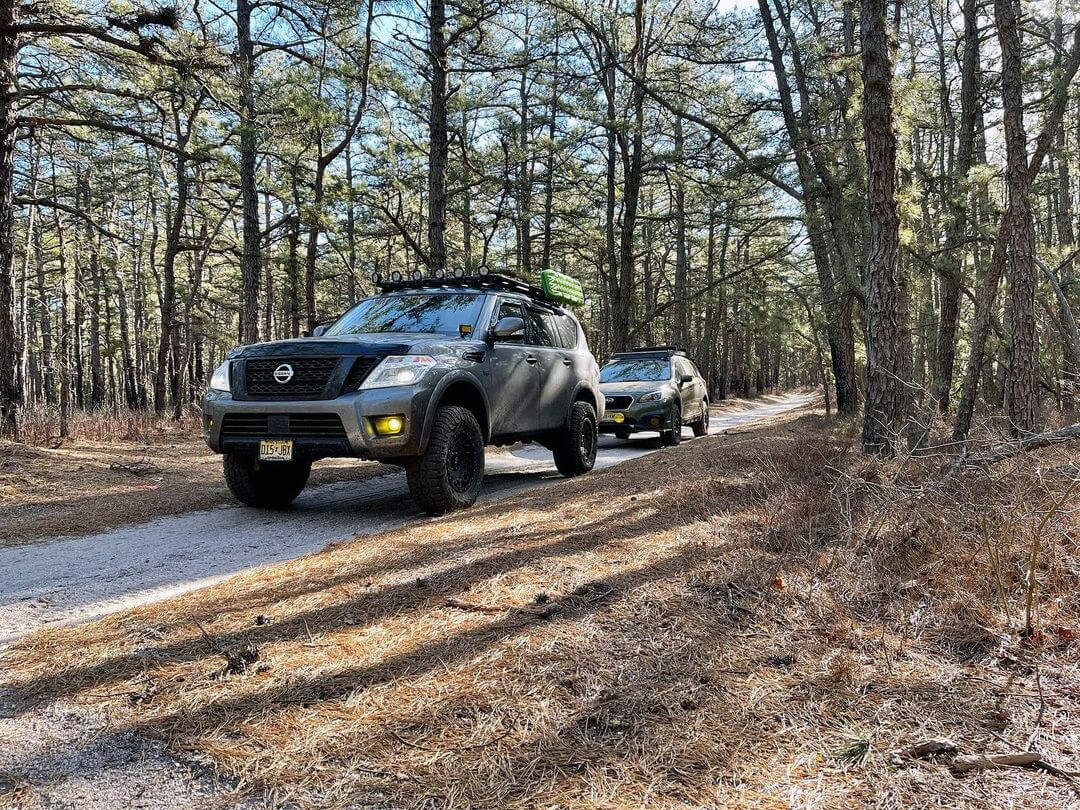 Why did you choose this particular model for your project?
– Ever since Nissan went to the newer style Armada just like the Nissan Patrols. I've always been a fan of them.
What inspired you to choose this modification style?
– Other Youtubers and Instagramers and to get outside more often to explore this great country.
What challenges did you face while putting it together?
– There isn't much aftermarket support for the Nissan Armada's, so testing other Nissan parts to see if it works and sometimes older Nissans as well. My UCA are from the 1st Gen Nissan Titan.
What do you love about your vehicle?
– It's a unique build, you don't see that many if any Nissan Armadas game billed out and whenever other off-road vehicle see my truck they stop to ask questions about it.
Is it your daily or a weekend ride?
– Daily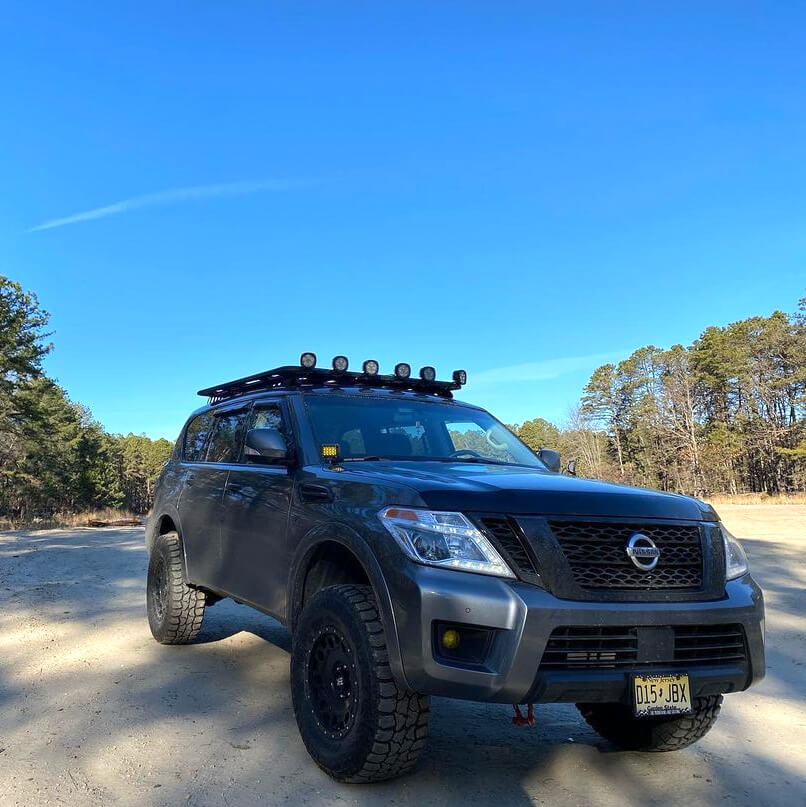 Do you take it off road? If so, where and how often?
– I do, through the tristate for now.
SPECS – 2017 NISSAN ARMADA
Engine specs, modifications
– Factory 390hp, 394torq
– K&N air filter
Lift height and suspension modifications
– Ironman 4×4 lift
– Dirt Kings UCA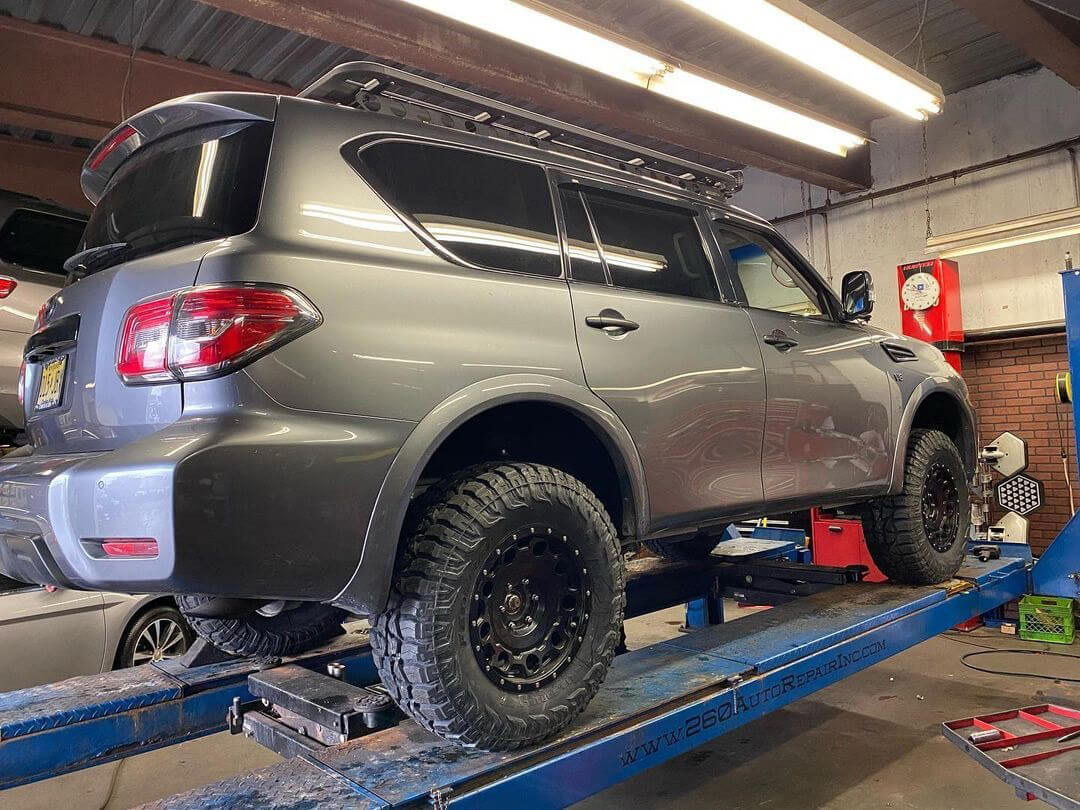 Wheel specs
– KMC KM529 Holeshot 18×9 +18
– Federal xplora R/T 35×12.5×18
Exterior mods
– Rhino rack: pioneer roof rack with backbone, roof rack lights brackets traction board brackets
– Auxbeam: LED fog lights, ditch lights, roof rack spot lights
– Tacoma ditch lights brackets
– Chrome delete (Avery gloss black)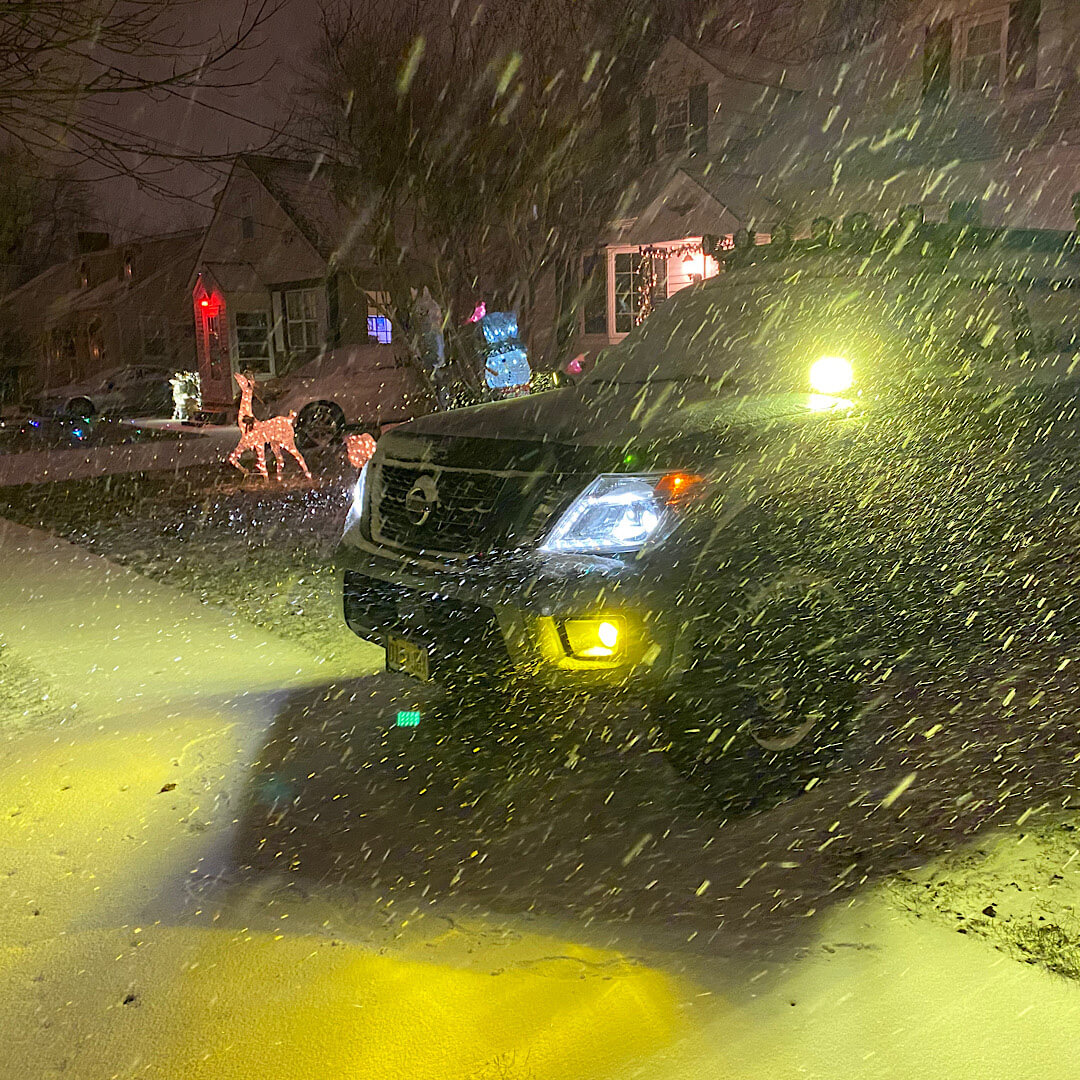 Interior mods
– All LED light swap
What are your future plans for this vehicle?
– Front bumpers. Armor and rear tire carrier (until someone creates a rear bumper for the Armada).
Anything else you would like to share about your vehicle or about the off-roading in general?
– Off roading community has been great so far. I'm in a lot of groups and people seem to always want to help whenever I have questions. Hopefully I get to every you on the trails with my Armada and my wife's 4Runner.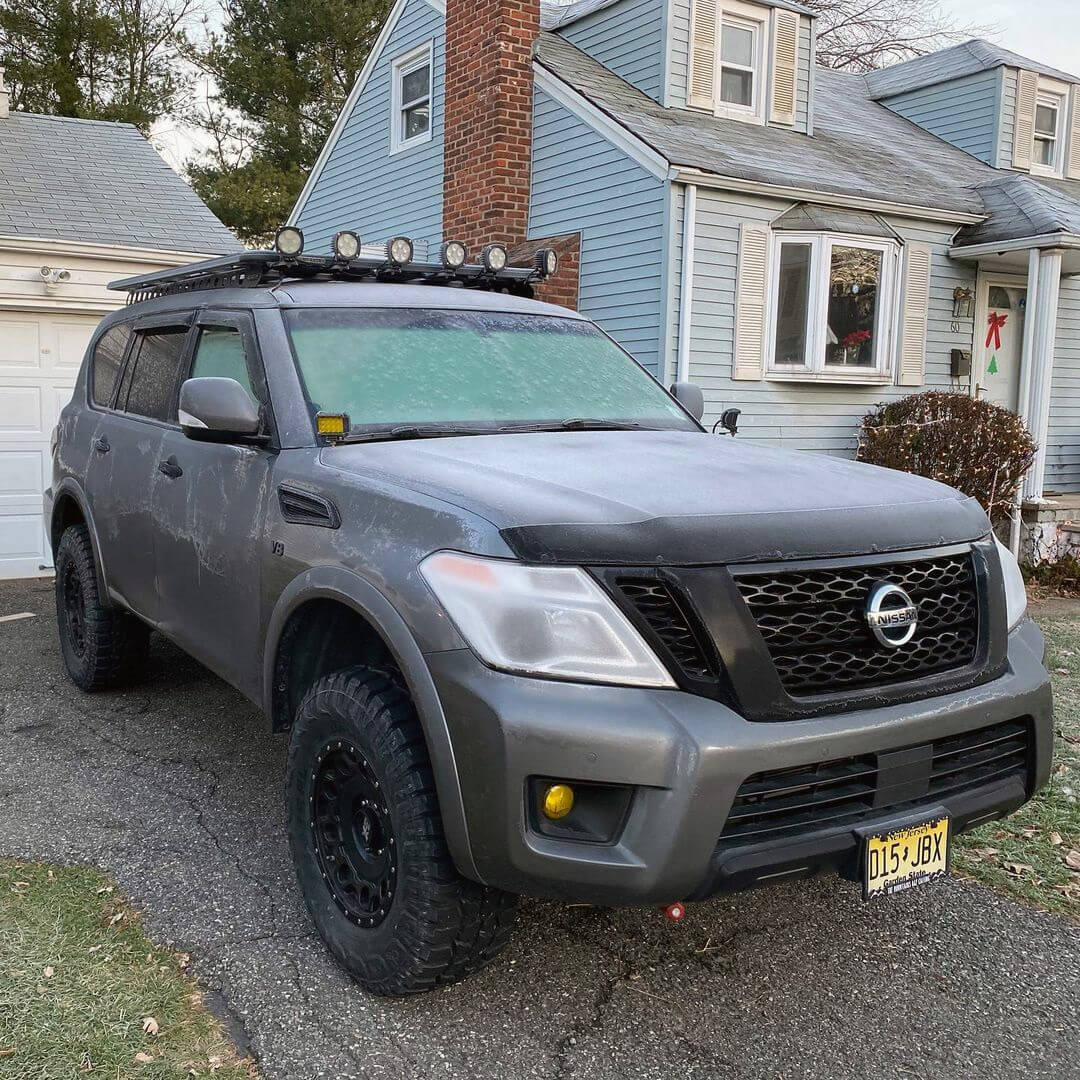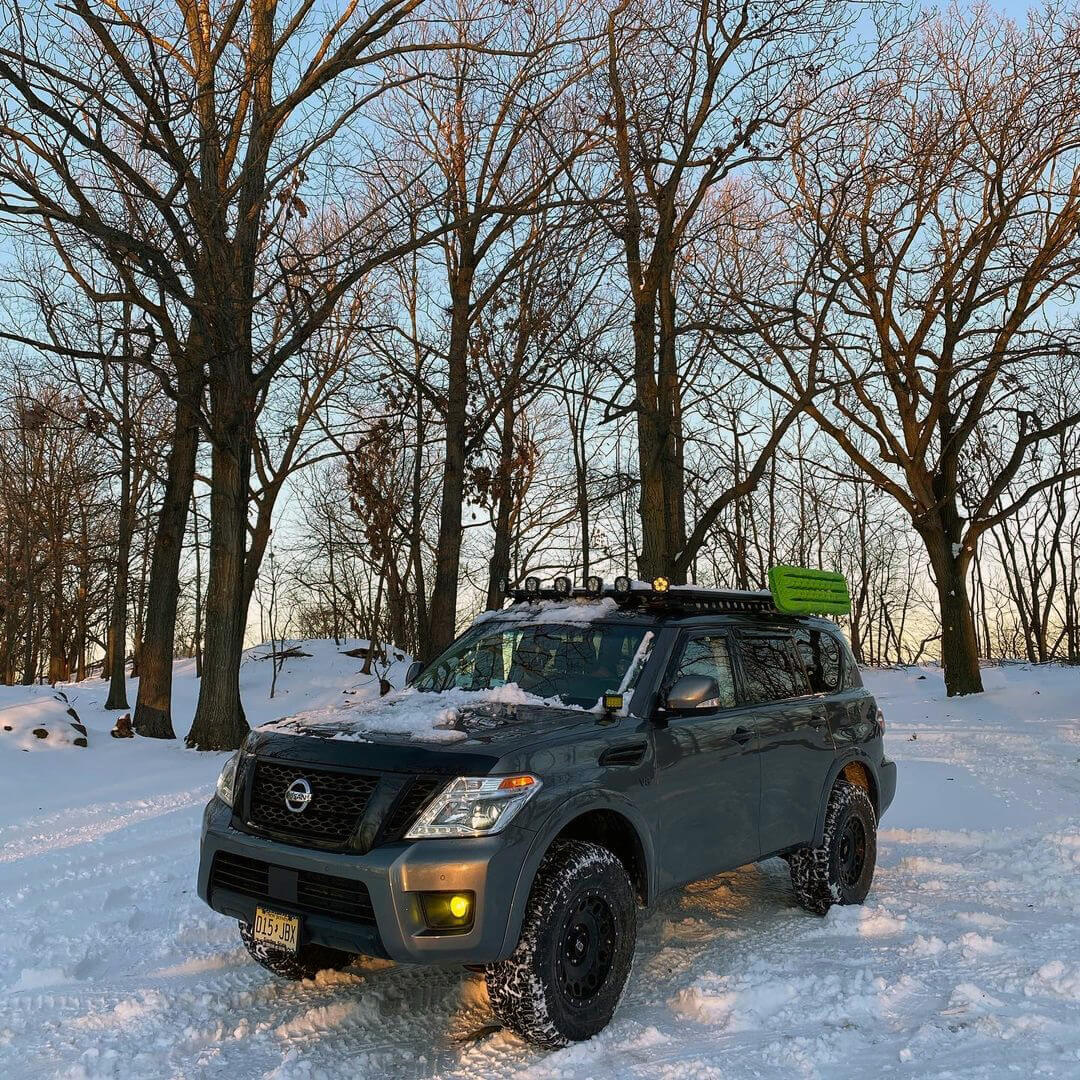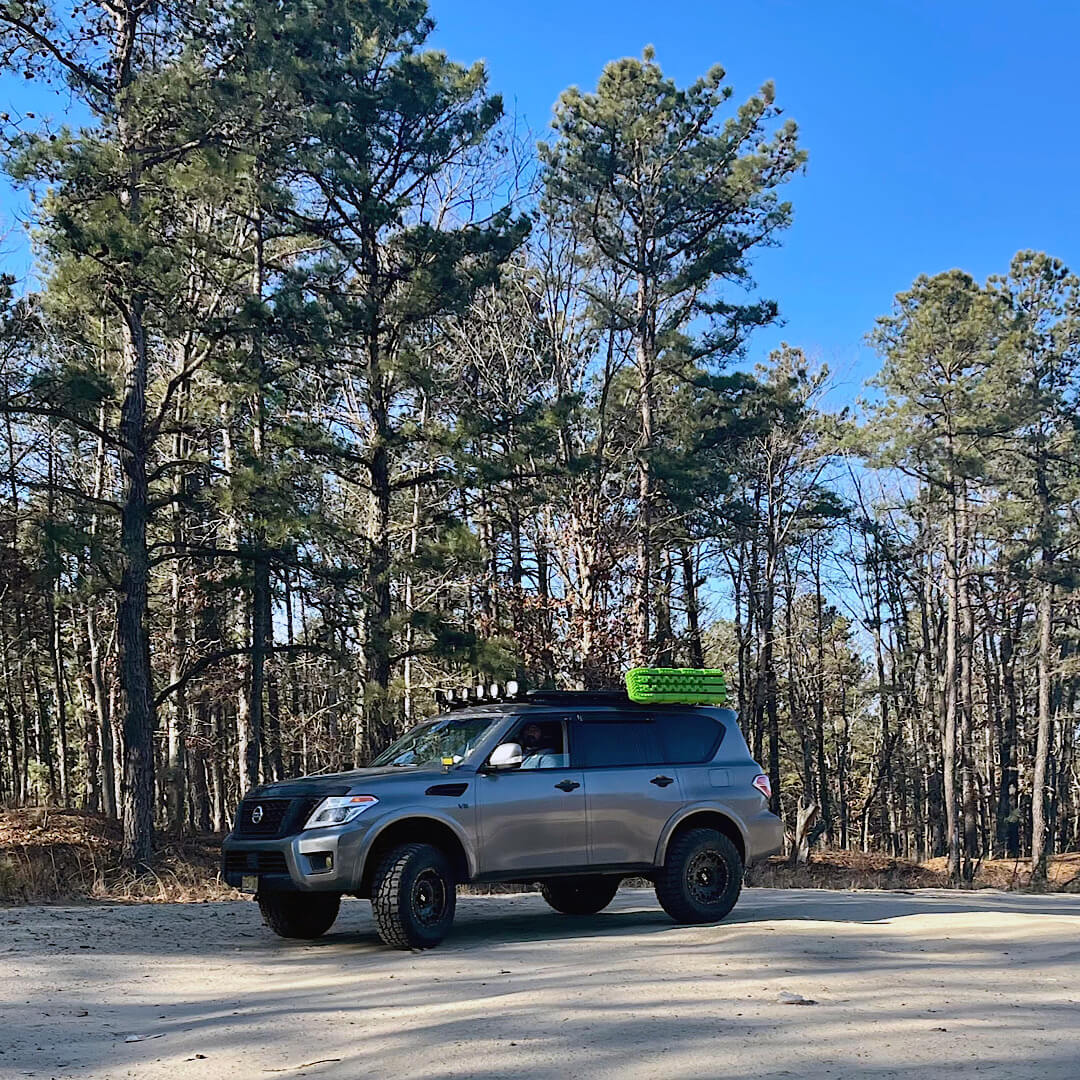 Watch the progress and find out more about this Nissan Armada project by visiting the Instagram profile of the owner: @m_cved!
Stay tuned for more project reviews on Offroadium.com – Follow us on social media, and share this write up if you enjoyed reading it!
Matt Grabli
Automotive journalist and technical writer at Offroadium.com with more than 10 years of experience in the sphere of aftermarket parts and 4×4 vehicle modifications. Passionate about off-roading, outdoor adventures, and an active lifestyle.