Lifted Cadillac Escalade on 33s vs 35s vs 37 Inch Offroad Wheels & Rock Sliders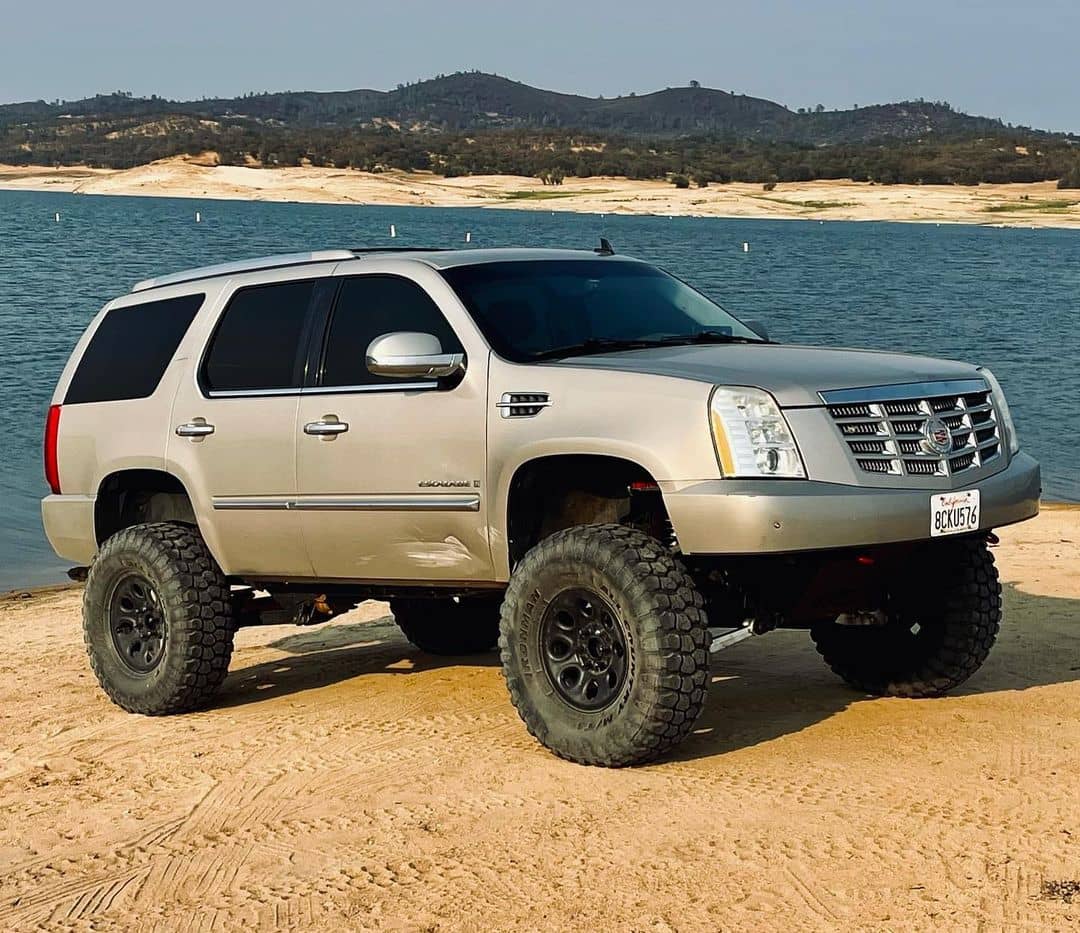 While most luxury SUVs are nothing more than poseurs that wouldn't dare to venture off the beaten path, the Cadillac Escalade is a different story. Thanks to its body-on-frame construction share with Tahoe/Yukon and a capable 4-wheel-drive system with a rear locking differential, the Escalade is more than capable of handling even the most demanding trails…of course if outfitted with a lift and proper tires.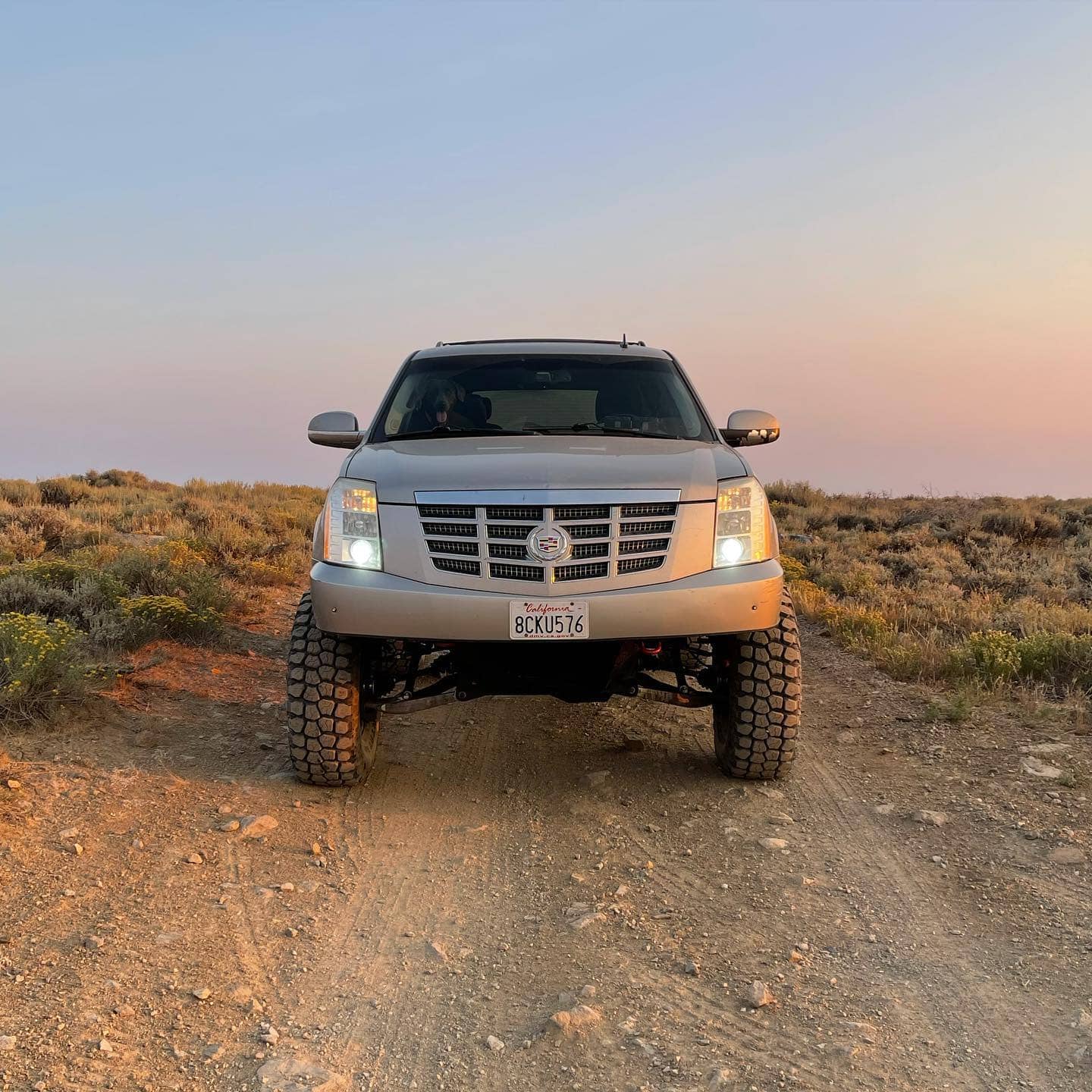 Luckily, the Escalade was built on the GM's GMT900 platform and has got a lot in common with Chevy Tahoe/Suburban and GMC Yukon/Yukon XL which means that aftermarket has plenty of stuff to improve the off-road capabilities of this model. With a few simple modifications, you can turn your Escalade into an off-road machine that is capable of tackling any terrain. So if you are looking to take your Escalade off the beaten path, follow the example of Brad Hayes, who managed to build a pretty awesome off-road capable Cadillac Escalade!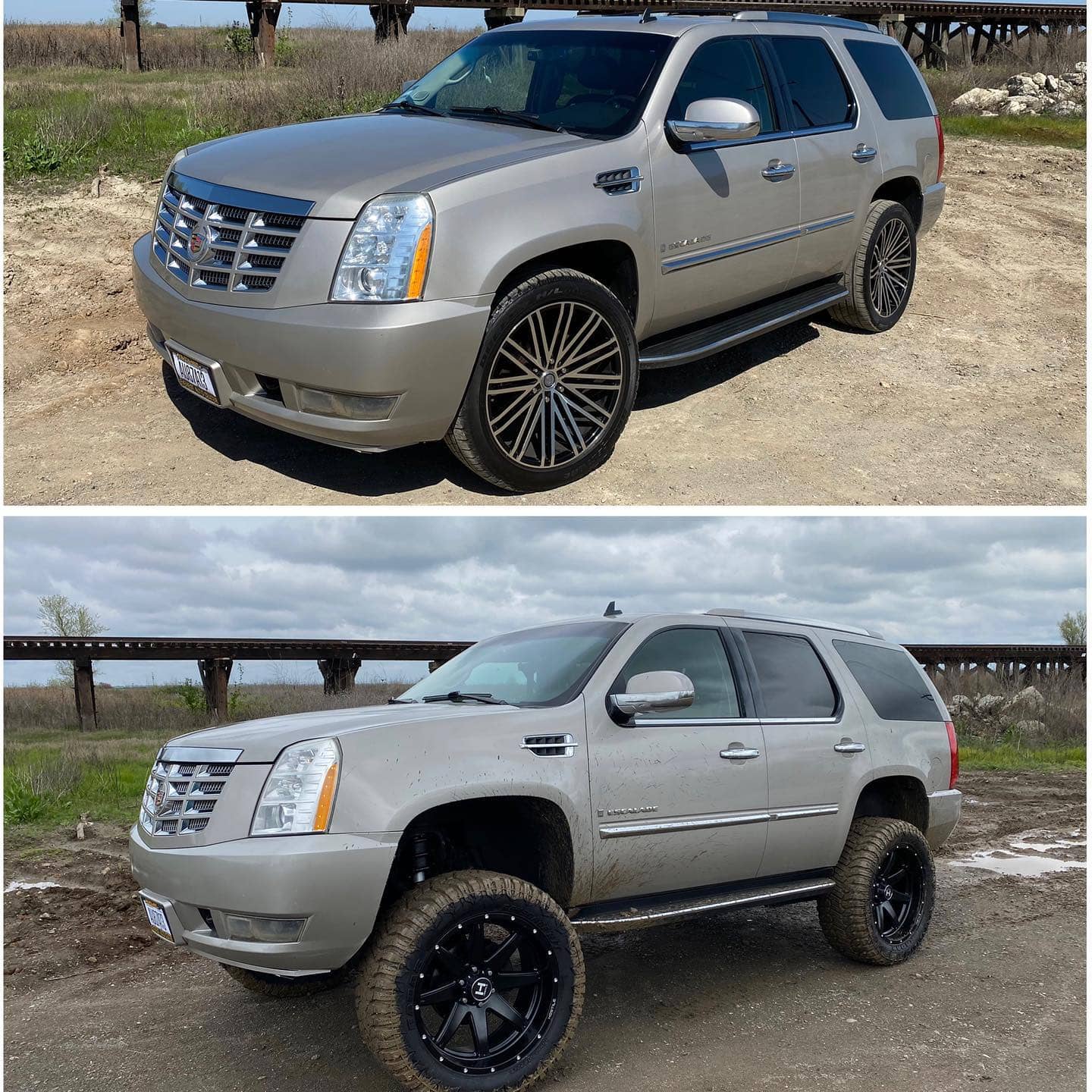 It started life as an average Caddy on 20-inch rims with skinny tires, plenty of luxury features, and an absolute lack of individuality, but at some point, the future took down an unexpected turn and it ended up in the hands of an off-road enthusiast who had different plans for this aging Cadillac.
Stage 1 – 35s Inch Tires + 7.5″ Lift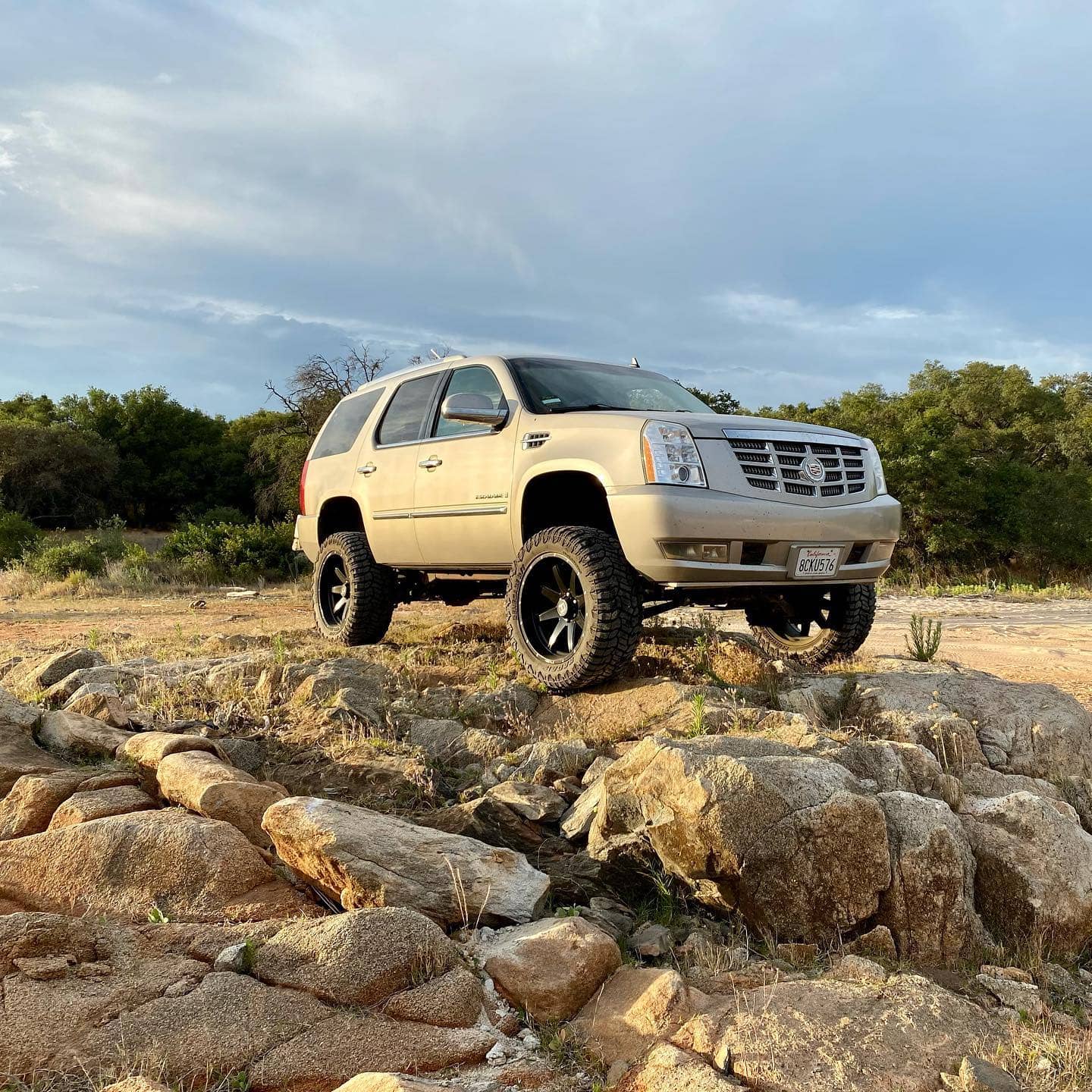 The Escalade is already a formidable off-road vehicle, but its owner decided to not settle with 33s and take it to the next level by installing a set of 22×10 Hostile H109 Alpha rims and 35×12.50R22 Renegade R/T tires. It improved the ground clearance and traction, making it even more capable in rough terrain. To make 35s fit, he decided to install a 7.5" lift kit from Rough Country built for a Chevy Suburban.
Stage 2 – 37s + 7.5″ Lift + Vertex adjustable coilovers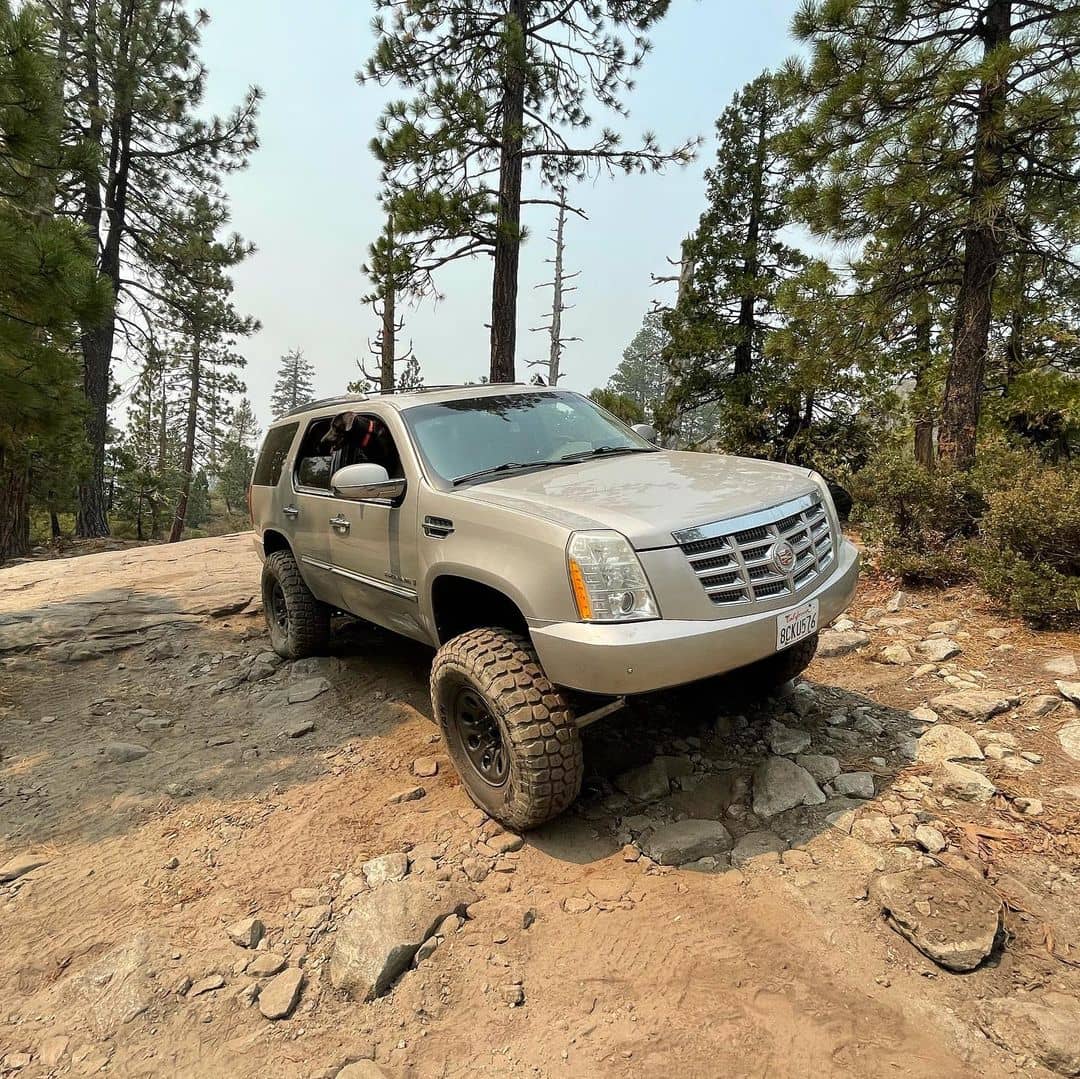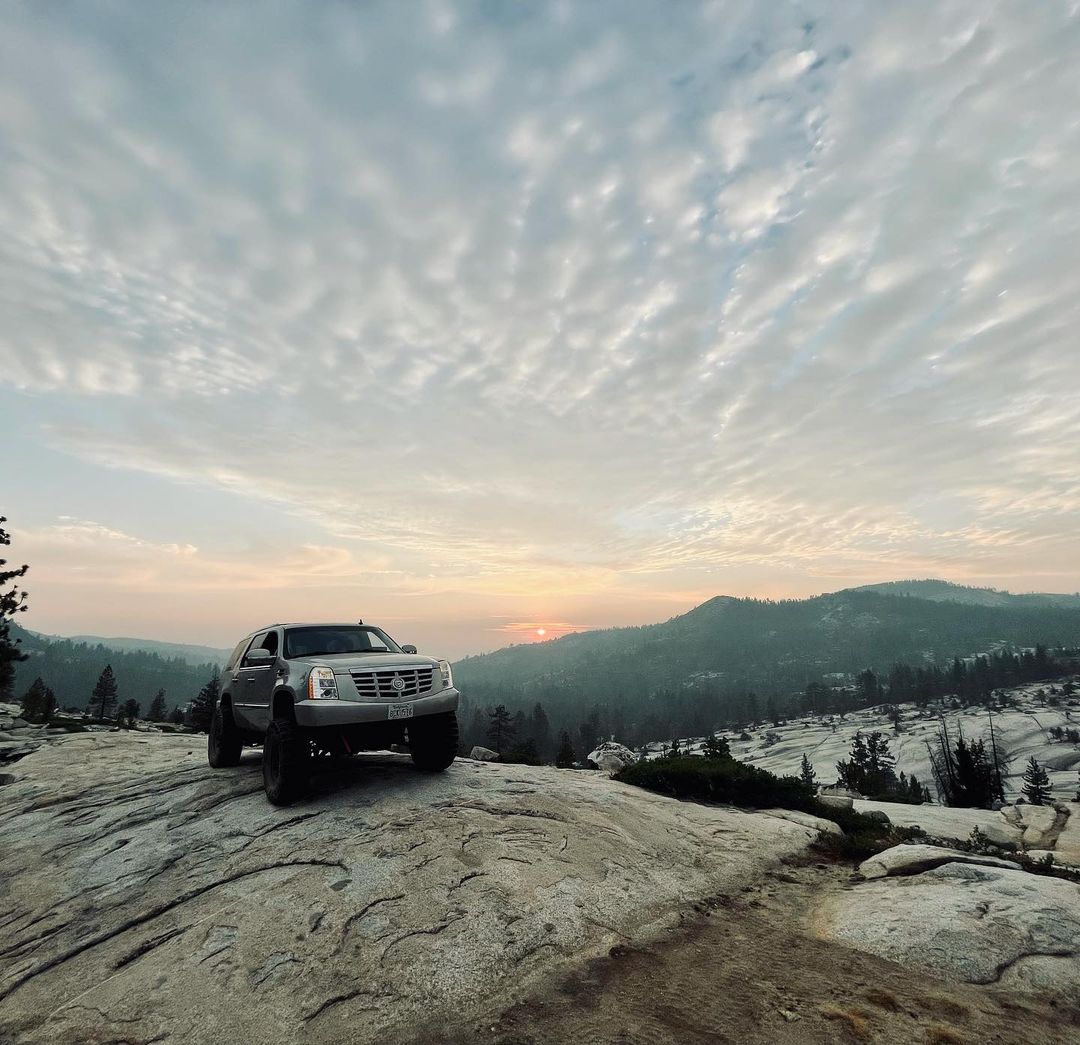 After trying various lift/wheel-size combinations he settled on massive 37×13.50 Nitto Mud Grappler tires and a pretty big lift achieved with a help of Rough Country Vertex adjustable coilovers. Despite the lift it was hard to get rid of rubbing on such a big wheel size, so the owner had to do a lot of cutting to clear up some space in the wheel wells. The lower portion of the front bumper had to go too.
Of course, it wouldn't be driveable without other suspension and drivetrain modifications, but the end result exceeded all expectations.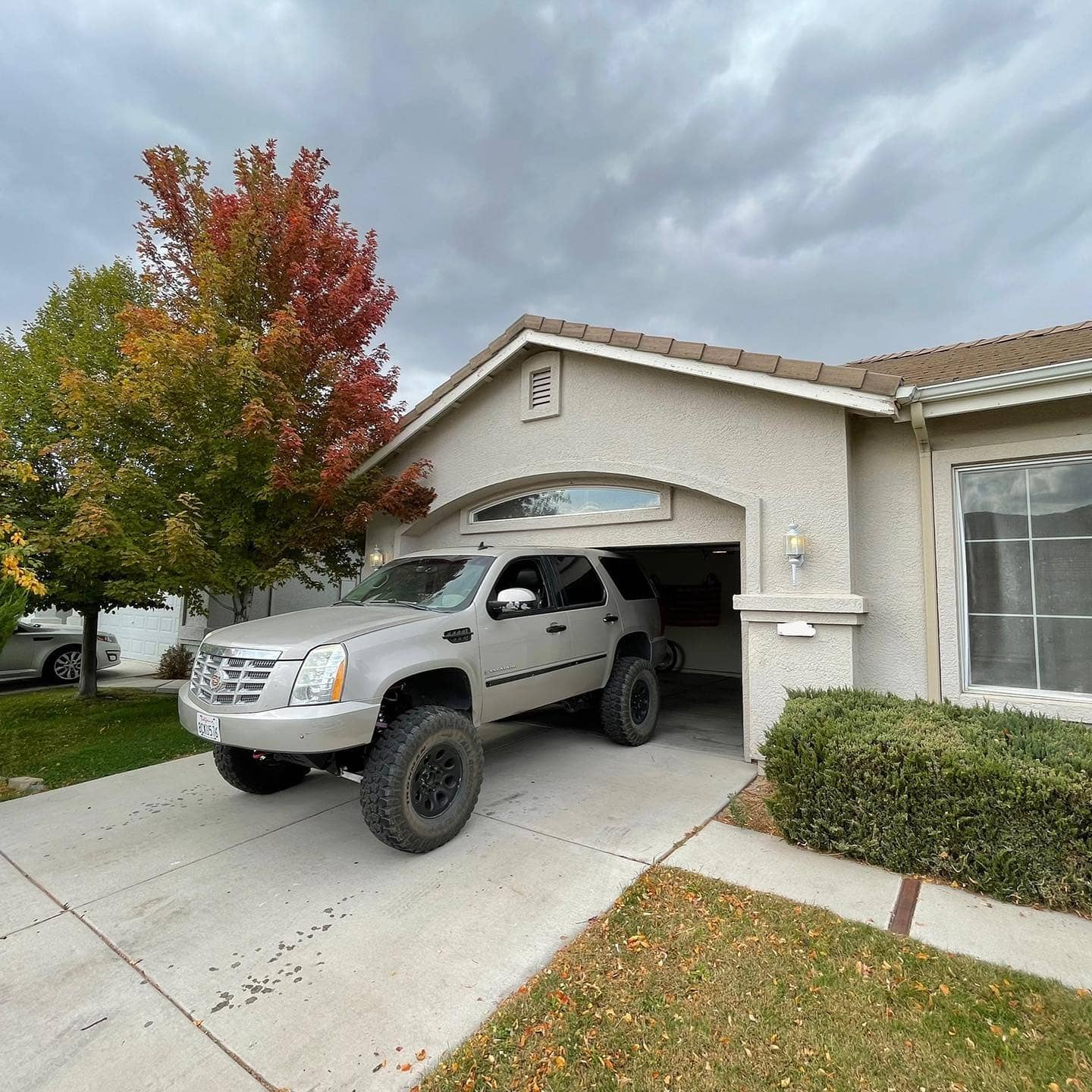 With the proper suspension articulation & damping settings, it arguably became pretty close to what a base Ford Raptor offers to the driver, while the interior space and convenience features make it one step ahead of Jeep Wranglers and 4Runners.
"The Caddy always gets some funny looks, but after pulling 4 people out and fixing one Jeepers blown bead (luckily there was no damage to her tire) at the end of the day it's always thumbs up all around."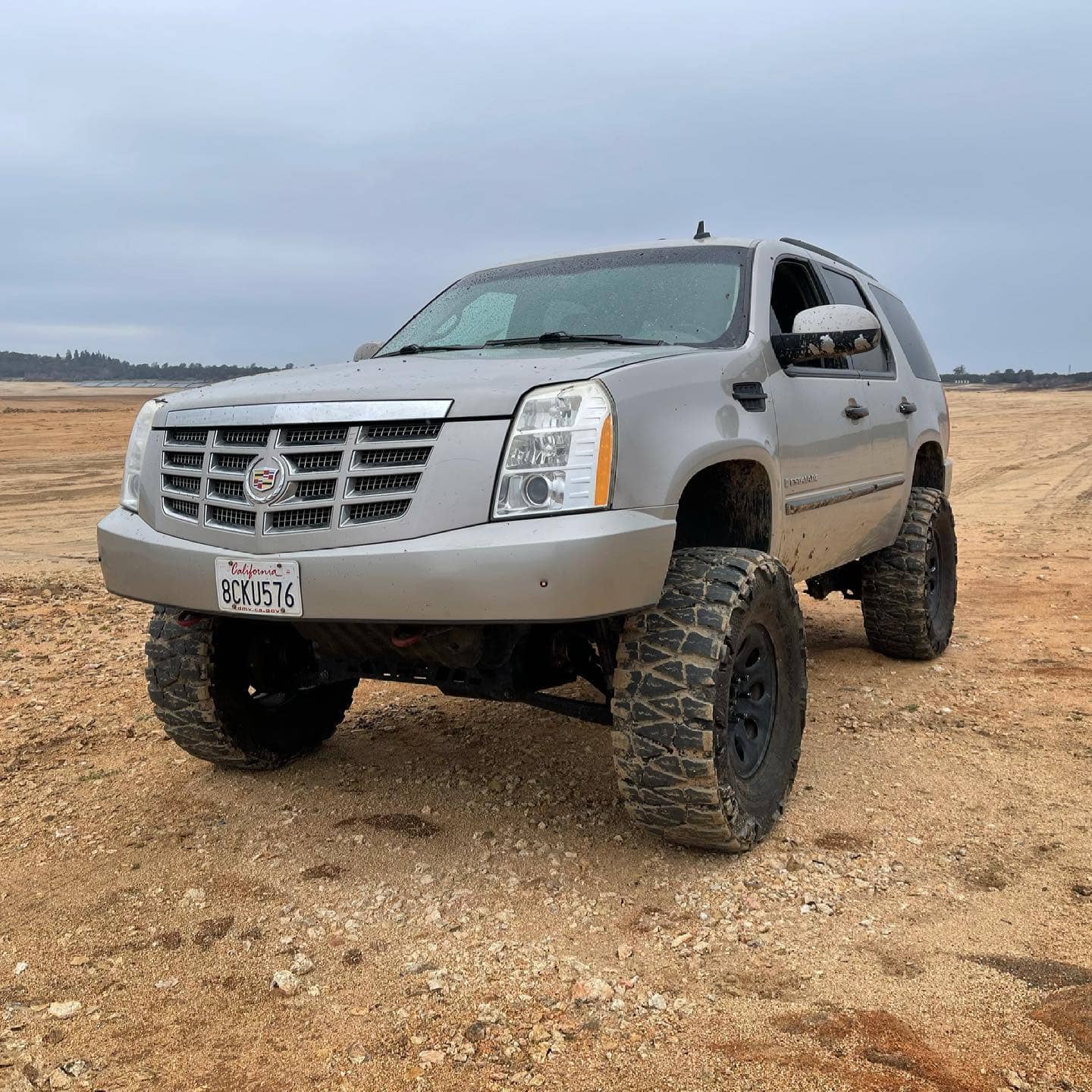 SPECS – Cadillac Escalade GMT900
Wheels: 37×13.50R17 Nitto Mud Grappler tires
Lift: Rough Country Vertex adjustable coilovers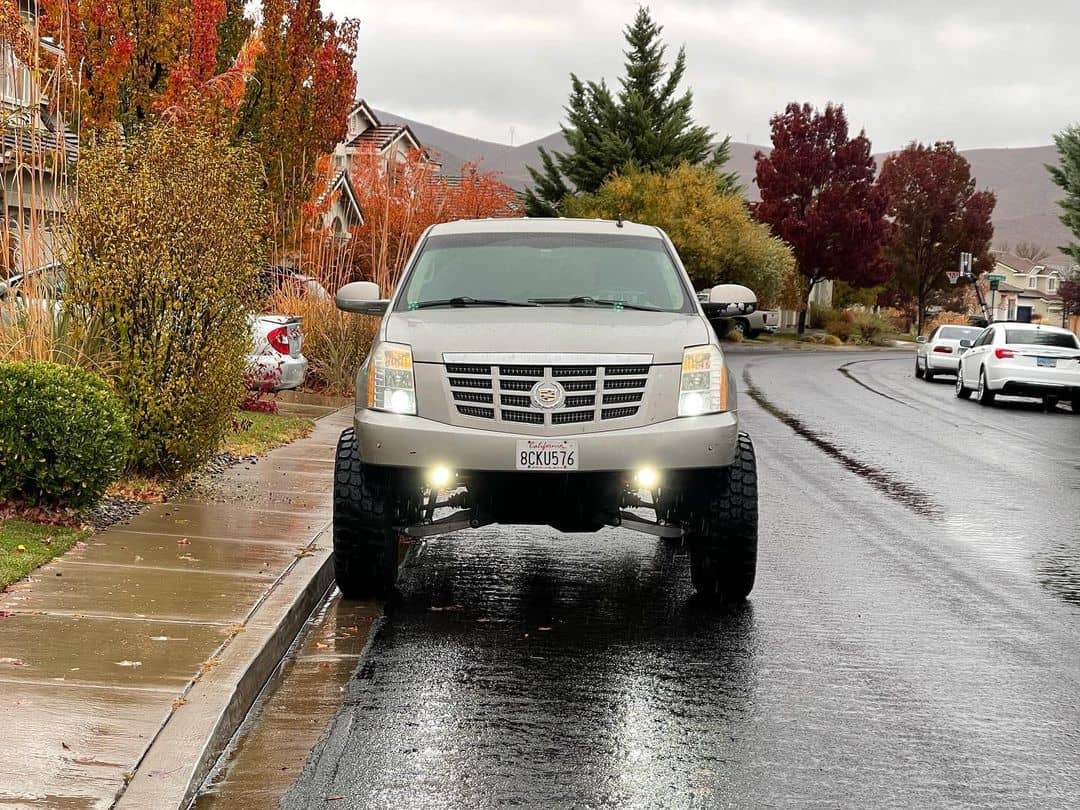 Conclusion
In conclusion, we can say that if you're looking at starting a new off-road project, but want something less common, it may be a good idea to check out a 2nd or 3rd gen Escalade models that are becoming more affordable. They pack some nice features such as the body-on-frame construction, powerful V8s, locking rear differentials and offer lots of room to haul gear and passengers.
Plus, they have decent ground clearance and can be equipped with some truly big 35s and 37" mud-terrain tires. So, if you're considering a full-size SUV for your next off-roading adventure, don't discount the older generation Escalades – they may just offer the perfect blend of convenience and capability.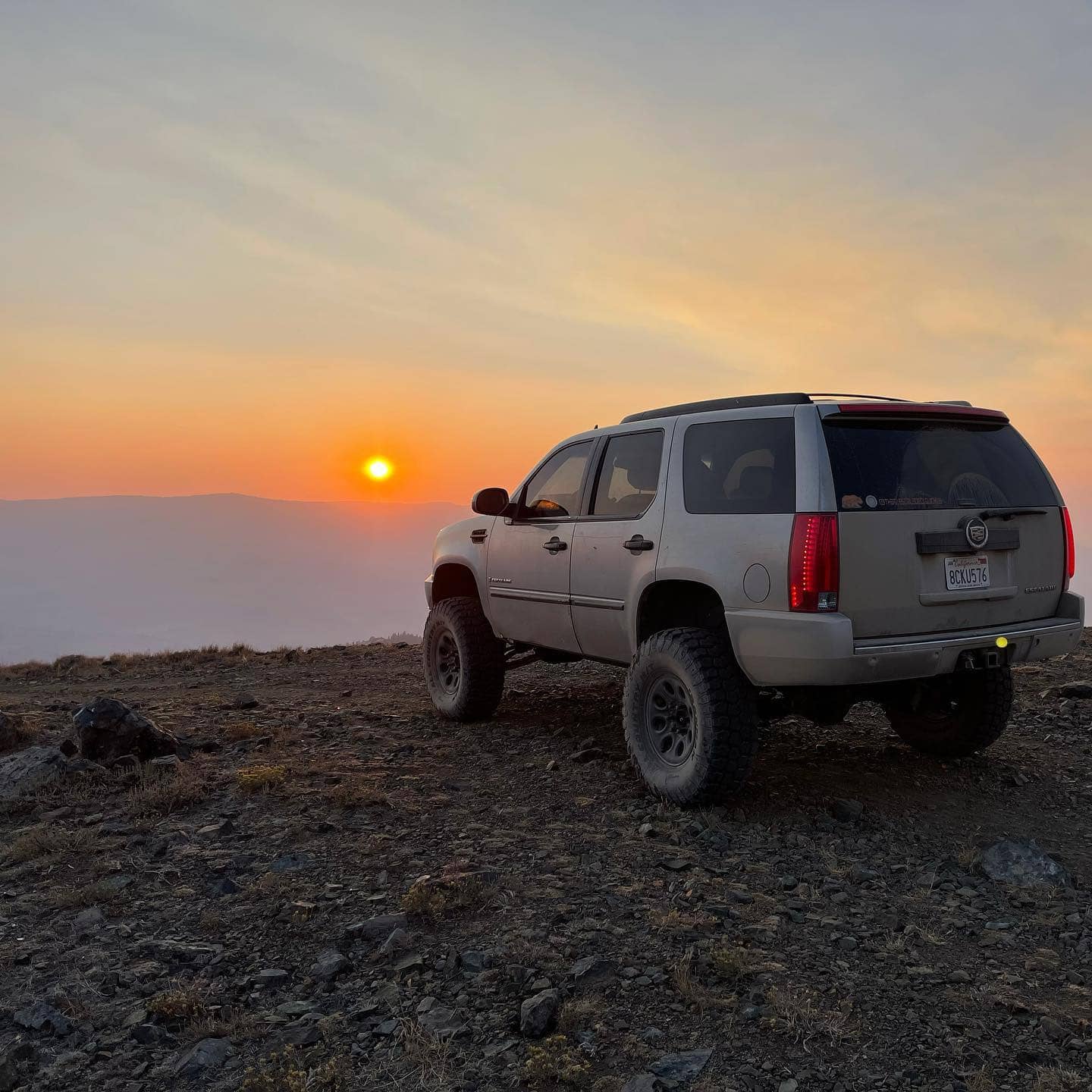 Watch the progress and find out more about this lifted Cadillac Escalade offroad project by visiting the Instagram profile of the owner: @that_escaladed_quickly!
Stay tuned for more project reviews on Offroadium.com – Follow us on social media, and share this write-up if you enjoyed reading it!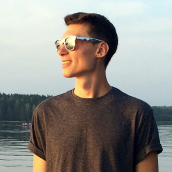 Matt Grabli
Matt brings over a decade of automotive expertise to his role as staff writer and editor at Offroadium.com. With an enduring passion for the off-road vehicles and adventures, he is devoted to creating interesting content that equips 4x4 enthusiasts with the knowledge to improve their rigs.