Meet the White Ghost – Lifted 2017 Dodge Ram 2500 Laramie on 37s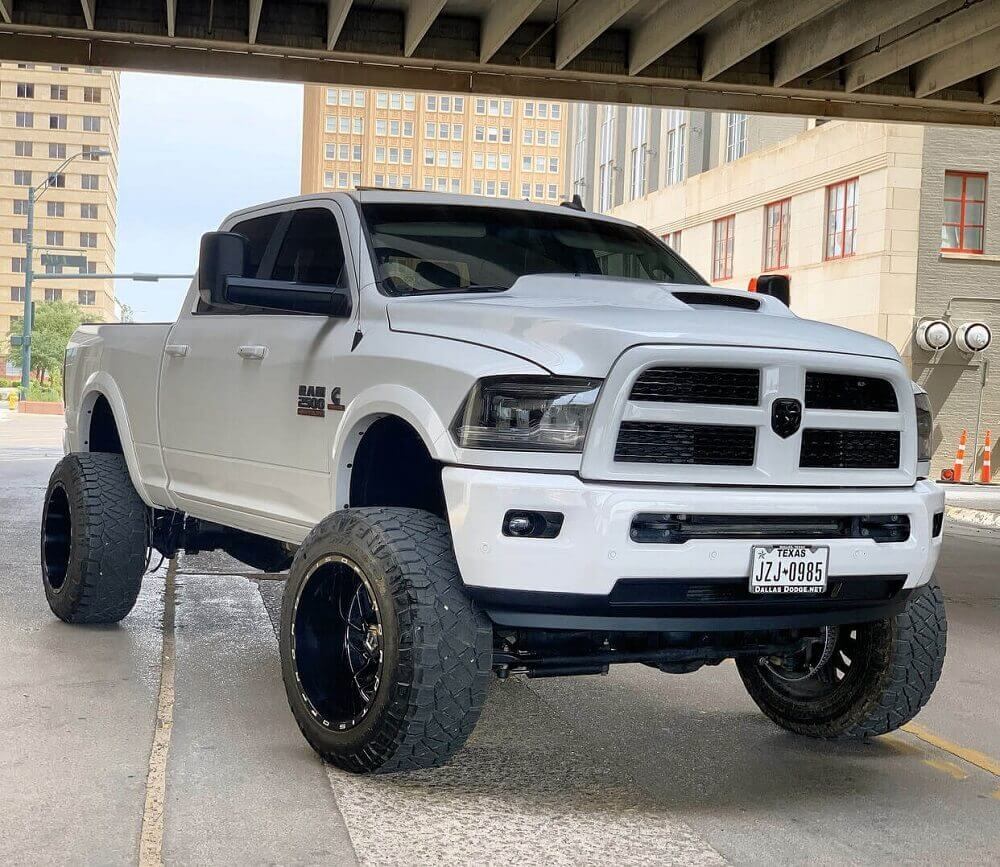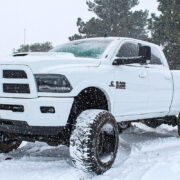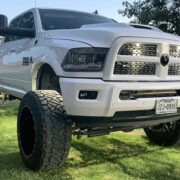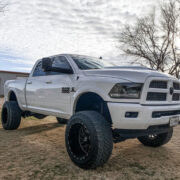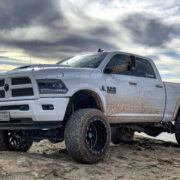 View Gallery
The best thing that ever happened to the Dodge Ram brand was the addition of the Cummins turbo diesel engine. It managed to turn a boring, work-oriented pickup truck into a powerful beast that is fun to drive and modify. When the fourth-generation Ram came out in 2009, it created a big storm on the market blowing the competition out of the water with its cool new look, new 4-door cab option, latest technologies, and tonnes of comfort, safety, and luxury features. The rear leaf spring suspension was replaced with a new coil 4-link setup drastically improving ride quality.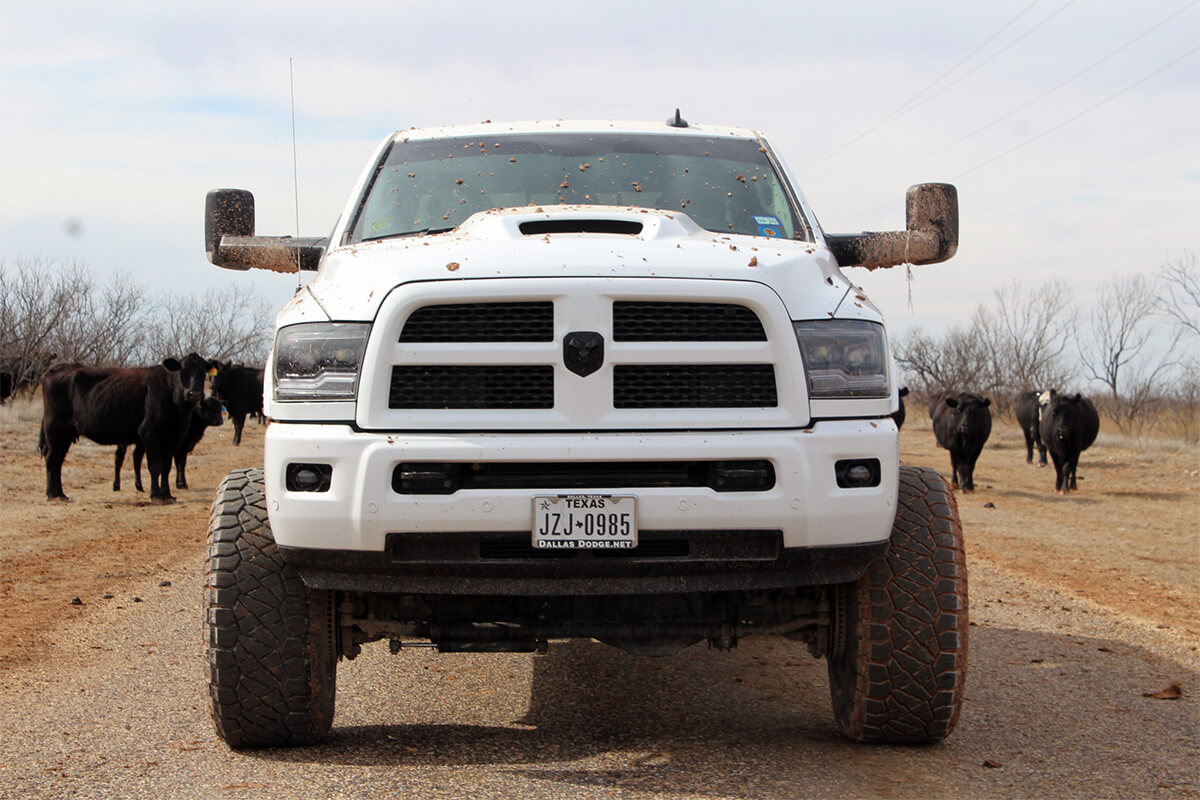 In 2017, Jacob Garza, a young contractor from Midland, Texas sold his lifted Dodge Ram to buy a new truck of the same model but its top-of-the-line version – the Laramie powered by a legendary 6.7-liter Cummins Turbo-Diesel I6 engine. Right off the bat, mods and upgrades start to come in. Suspension lift, a set of stunning TIS alloy rims wrapped in all-terrain tires – it all gives the truck an aggressive high and wide stance. Just wait until dark to see Jacob on his white Ghost illuminating the neighborhood with his rock lights and custom headlights.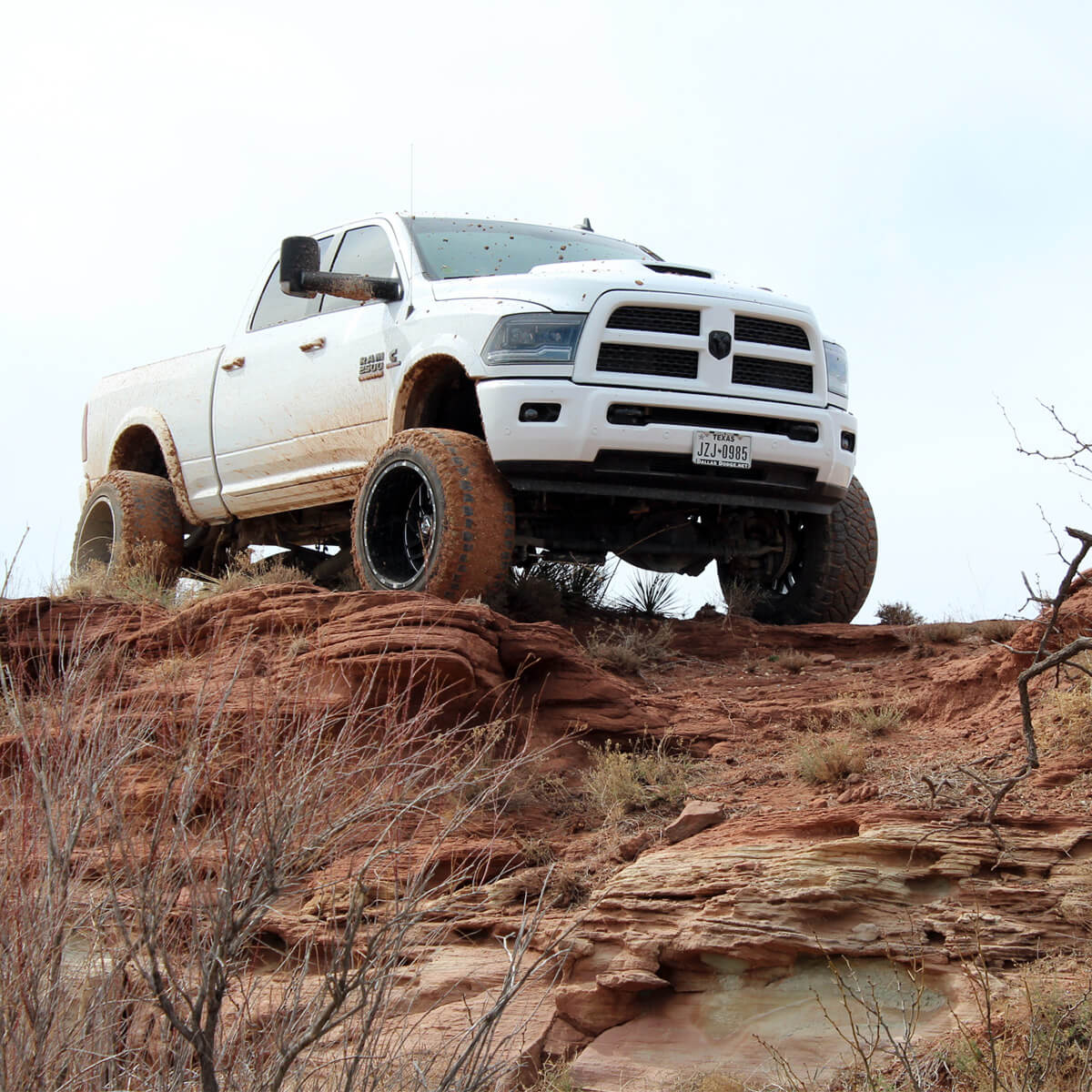 Some may say this setup is not exactly screaming "off-road" and even call it a Pavement Princess, but with all the work and time invested into this project, Jacob knows he can rely on his truck to bring him joy whether he is hauling tools and supplies to work renovating people's kitchens or towing the boat to the lake to have fun fishing. We think his story is a great example of determination in making a big dream a reality. First, you set the goal of making your rig the best it could be, and then take small steps every day to make it happen. Check out the full list of mods that make this truck tick.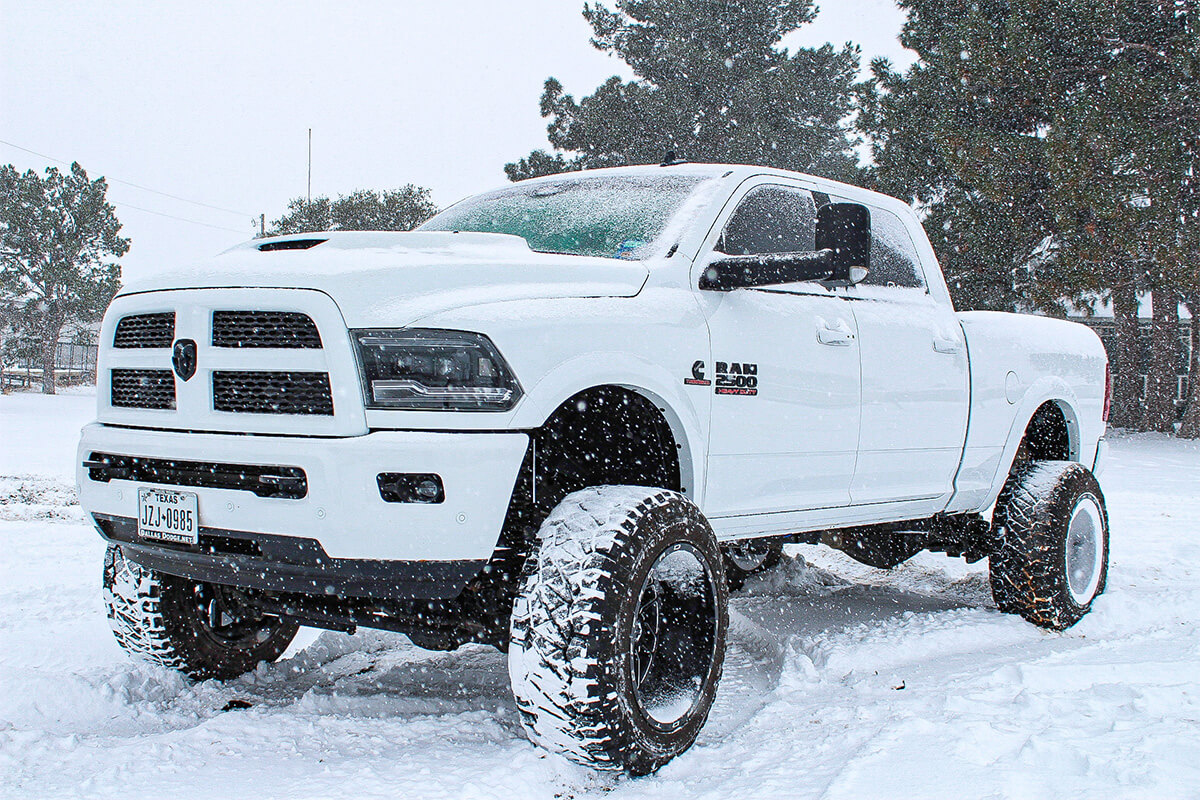 SPECS – 2017 DODGE RAM 2500 LARAMIE
Engine
– 4inch straight piped
– With EFILIVE with ppei tunes
Lift and suspension
– 6.5 inch Zone off-road lift
Wheel specs
– 22×14 Tis rims -76 offset
– 37×13.50×22 Nitto Ridge Grapplers
– 1.5 inch Shifted industries spacers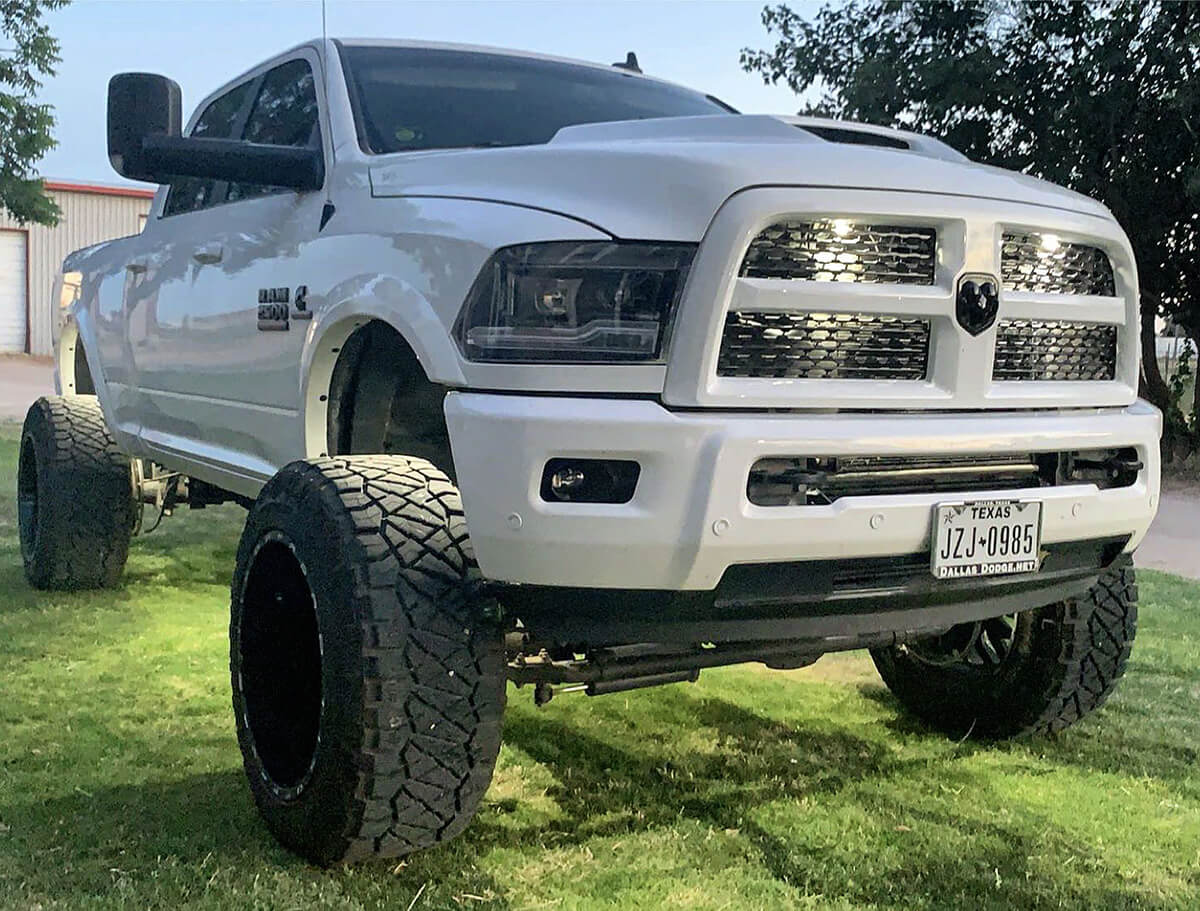 Exterior
– Morimoto fog and headlights
– 5th gen Dodge tail lights color-matched
– 18 rock lights
– Air ram hood
Interior
– 450 star headliner
Watch the progress and find out more about this Dodge Ram 2500 project by visiting the Instagram profile of the owner: @ghost.6.7!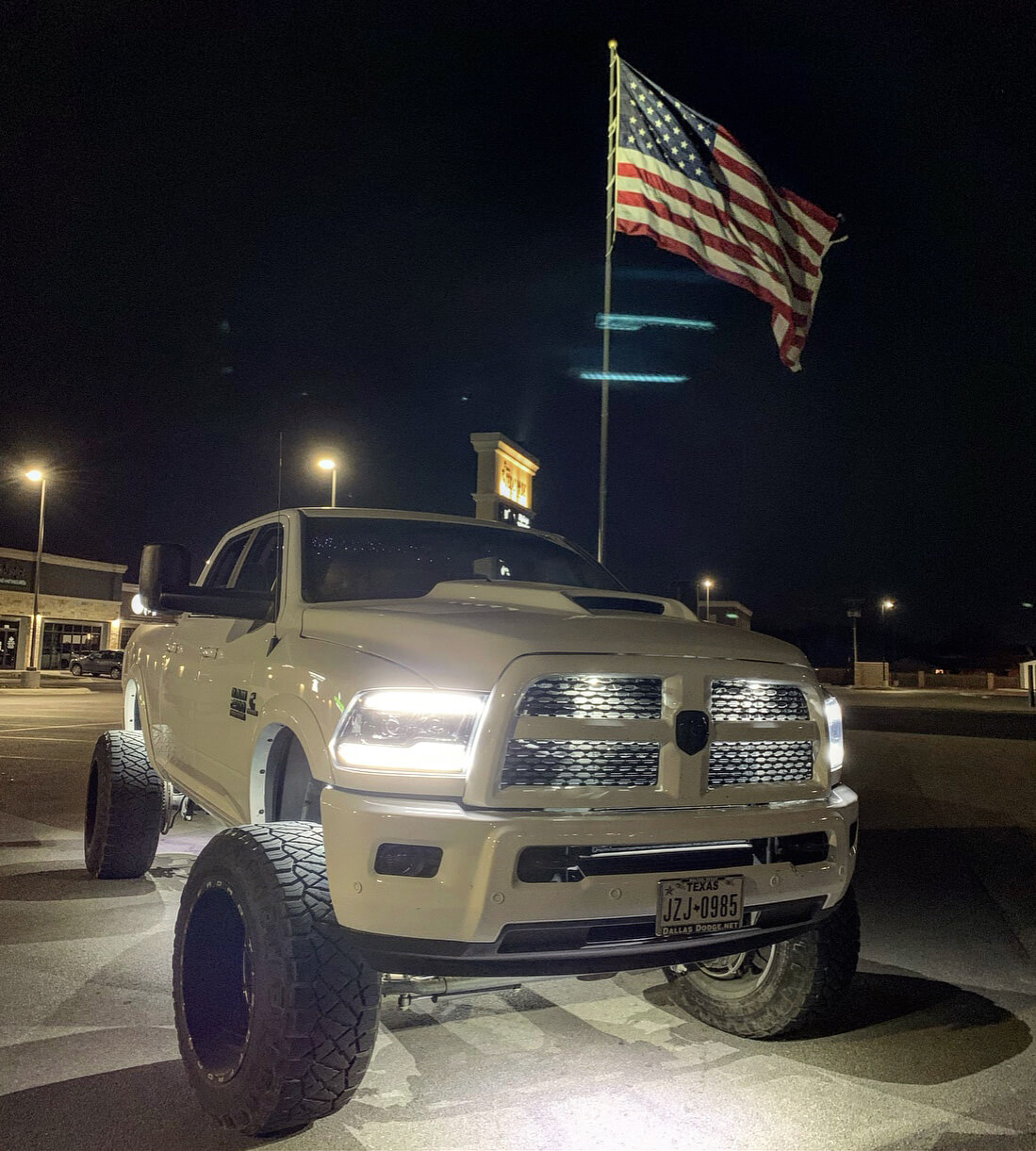 Related Parts & Mods
– Inspired by this Dodge Ram build and looking to prepare your own truck for off-road adventures? Some parts used on this vehicle were sourced from custom shops or custom made, but our team has put together a list of products and accessories available online that may help you to achieve similar results:
Lit Kit
Wheels
Custom LED Headlights
Underbody LEDs
*Before ordering any part or accessory, it is recommended that you verify its fitment with a qualified professional and/or seller. We are not responsible for fitment or other issues that may arise from using the products featured on our website.
Stay tuned for more project reviews on Offroadium.com – Follow us on social media, and share this write-up if you enjoyed reading it!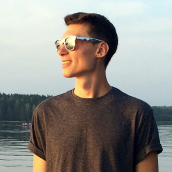 Matt Grabli
Matt brings over a decade of automotive expertise to his role as staff writer and editor at Offroadium.com. With an enduring passion for the off-road vehicles and adventures, he is devoted to creating interesting content that equips 4x4 enthusiasts with the knowledge to improve their rigs.