Mitsubishi Outlander 245/70/16 Tires + Lift: Fitment Guide and Photos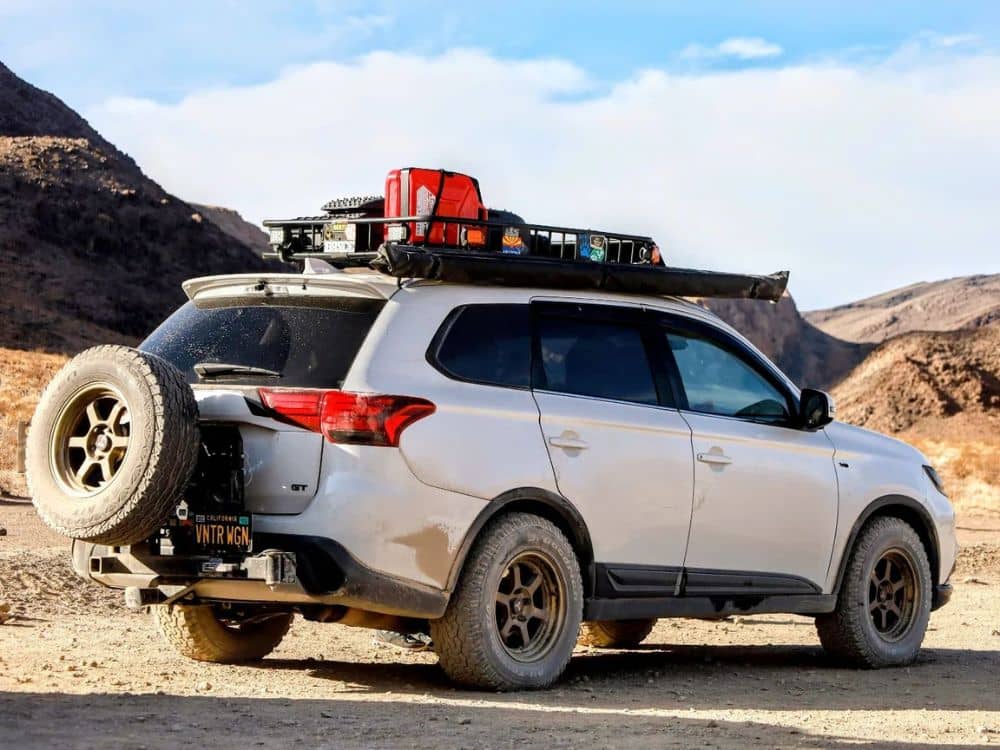 Photos by IG @revving9k
If you are looking to take your Mitsubishi Outlander off-road, it can be greatly improved with the installation of oversized 245/70/16 tires. These larger than average tires provide increased traction and stability on rough terrain, allowing for a more enjoyable experience as you explore trails in your crossover.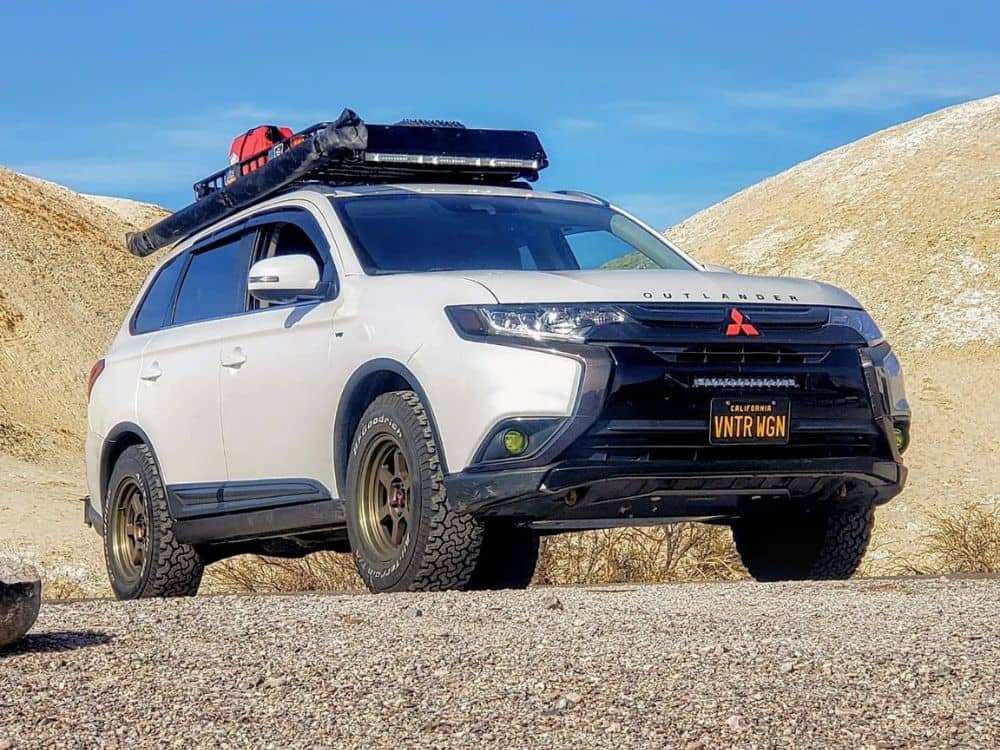 Not only do these tires improve the performance of the vehicle off-road, they also boost the visual appeal of your AWD Crossover, making it more beefed-up. In this article we will discuss why installing oversized 245/70/16 off-road tires can help you get the most out of your Mitsubishi Outlander when taking it off-road.
Benefits of installing oversized off-road tires
The first advantage of installing oversized off-road tires is improved traction and stability. These larger tires are designed with deeper treads that give you better grip on uneven surfaces, allowing you to more confidently tackle rocky roads and muddy trails. The increased ground contact also makes it easier to maintain control of your vehicle, even when driving over large rocks or mud.
Smoother ride: In addition to improved traction and stability, larger tires also provide a smoother ride experience. The extra mass of these oversized tires helps dampen the bumps and vibrations associated with navigating rough terrain, giving you a much more comfortable drive.
Increased ground clearance: A common issue with crossovers is their lack of ground clearance. Installing larger tires will help to raise the vehicle, allowing you to easily get over obstacles that standard-sized tires can't. This is especially helpful when traversing deep ruts or large rocks.
Aesthetic benefits: Last but not least, installing larger off-road tires also adds a nice aesthetic boost to your Mitsubishi Outlander. The larger tires make the vehicle look more aggressive and capable, giving it an edge over standard-sized tires.
Disadvantages
The downside to installing these oversized off-road tires is that it may reduce fuel efficiency, as the larger tires require more energy to rotate. You will also notice a slight decrease in acceleration, due to the increased overal size of the tire.
Additionally, these larger tires can put extra stress on parts of your vehicle such as the suspension and steering system, so it is important to make sure they are properly installed and regularly inspected.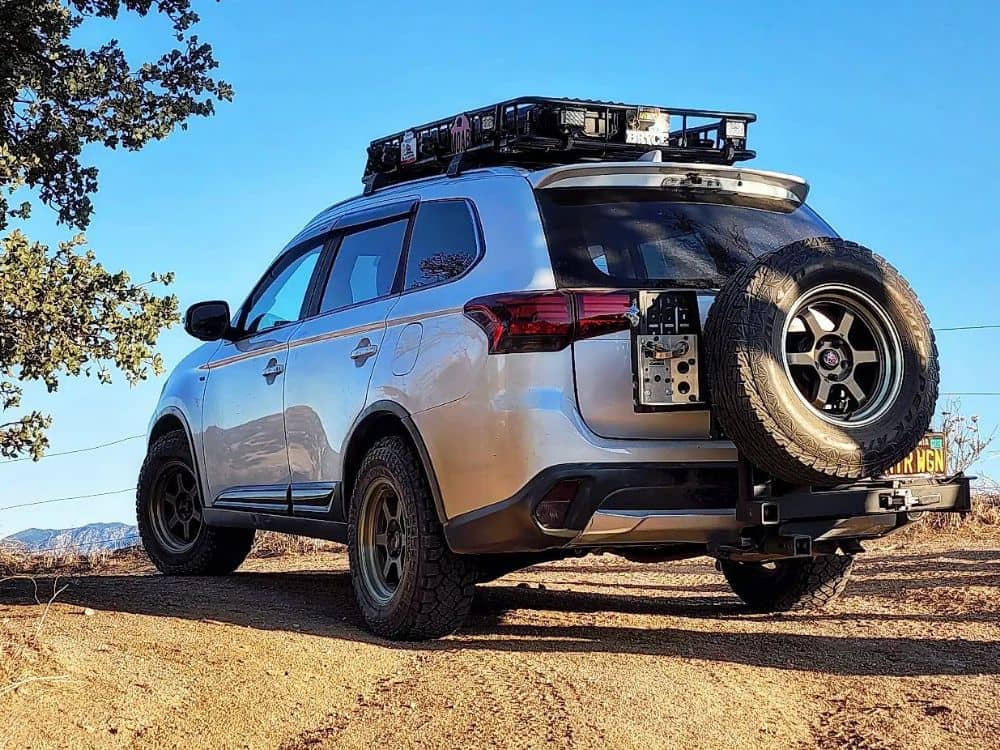 Fitment & Installation Requirements
According to the Wheel-Size.com visual tire calculator 245/70/16 tires are 44mm or 1 3/4″ bigger compared to stock 225/55/18 tires. While there's enough width in the wheel arches to make them fit, you will still need a lift kit to avoid issues with rubbing on the inner size of the fender. A set of stut spacers and possibly stiffer springs will help you to free up some space for suck tires.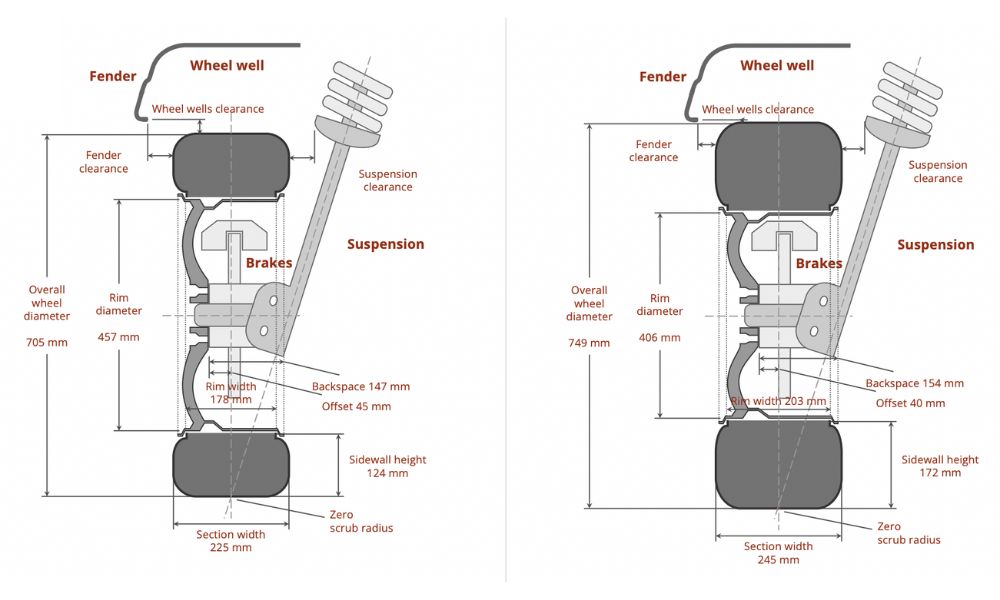 Such a big tire size will require a suspension lift kit to fit properly and get rid of rubbing. Unfortunately there aren't many lift kits available for these crossovers, but you still have a couple of cool options!
This white Outlander 3.0L outfitted with BF Goodrich T/A KO 245/70/16 A/T tires sits on Tema4x4 40mm (1.5″) strut Spacers, KING springs, OEM Struts and Whiteline adjustable sway bar links. You can find out more about this Outlander off-road build in our feature.
Conclusion
Overall, installing oversized 245/70/16 off-road tires is a great way to get the most out of your Mitsubishi Outlander when taking it off-road. Not only do they provide improved traction and stability, but they also offer a smoother ride and increased ground clearance. Plus, they look great on the vehicle too! If you're looking to add an extra dose of capability to your crossover SUV, installing oversized 245/70/16 off-road tires is definitely worth considering.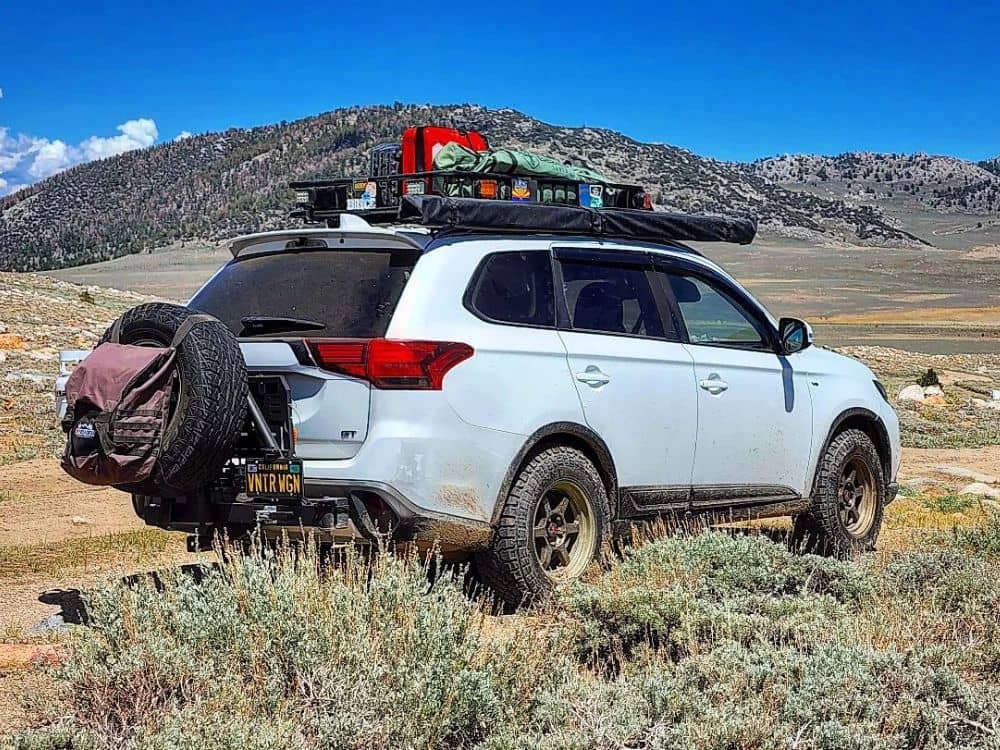 Products You May Need For This Upgrade:
TIRES
LIFT KITS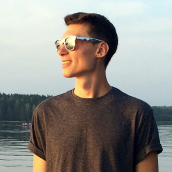 Matt Grabli
Matt brings over a decade of automotive expertise to his role as staff writer and editor at Offroadium.com. With an enduring passion for the off-road vehicles and adventures, he is devoted to creating interesting content that equips 4x4 enthusiasts with the knowledge to improve their rigs.