Top 5 Offroad Modified Mercedes Gwagons for Overland Expedition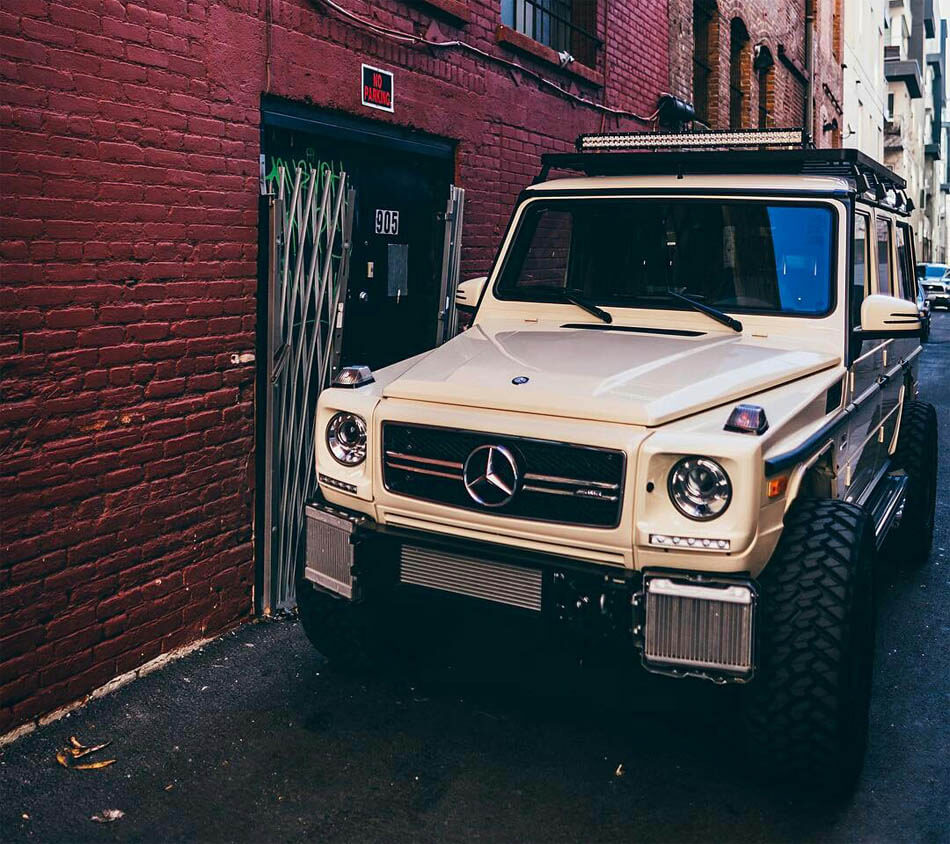 When we think about offroad modified vehicles for overland adventures and expeditions we rarely think about Mercedes wagon, but this vehicle is more than just a flash luxury SUV.
The fashion on offroad vehicles with vintage design doesn't seem to calm and brutal square box shapes still remain in trend. Just look at the Land Rover Defender and the hollywood's rich and famous favorite mercedes g-wagen.
Along with futuristic models fully staffed with industry leading technologies and astonishing design Mercedes still offers this brutal archaic vehicle which has as good air dynamics as an average brick, however though it looks like the manufacturer still can not get rid of it because, well it still brings in the sales.
It could be a good idea to choose the direction that was taken by Ford, Chevy and Dodge with their resurrected muscle cars, but it looks like none of the designers could create a decent substitution for this icon yet.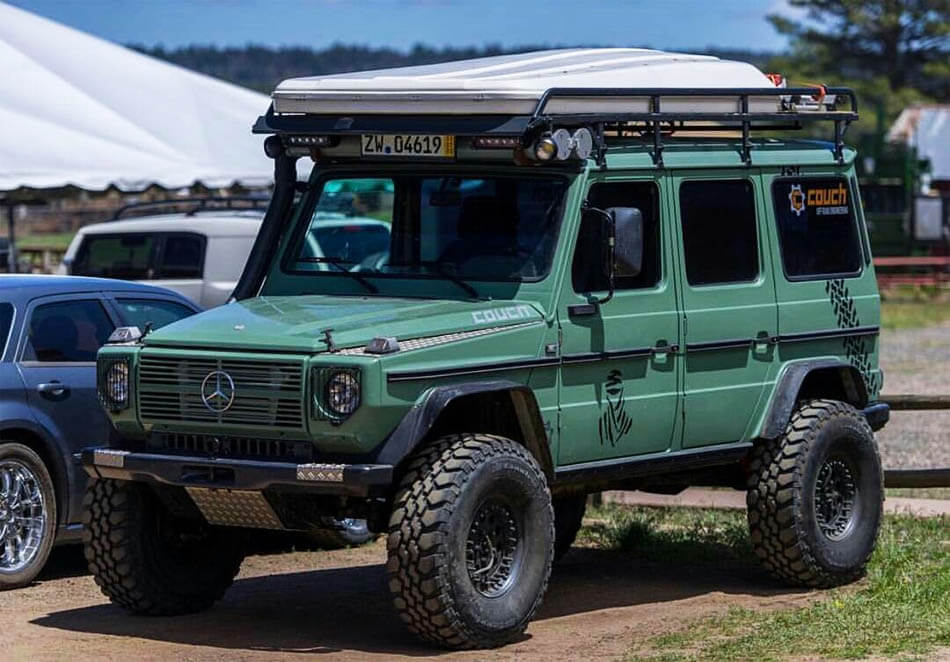 Originally Gwagen was produced as a military 4×4 back in 1979. For the whole time of production it received four revisions and each generation has got it's own index W460, W461, W461 and W463. It wasn't e en offered in USA up until 1999 when Mercedes finally decided to give try to sell it on our market. To suit the driving habits of Americans it was packed with powerful v8 and v12 engines that provided a really impressive dynamics and Mercedes famous comfort. Mercedes G500, G55 AMG or G63 AMG are the most common versions that you can find on the market, however if you dig deeper, you will find a great selection of European spec diesels like G320, G430 with great efficiency and plenty of torque.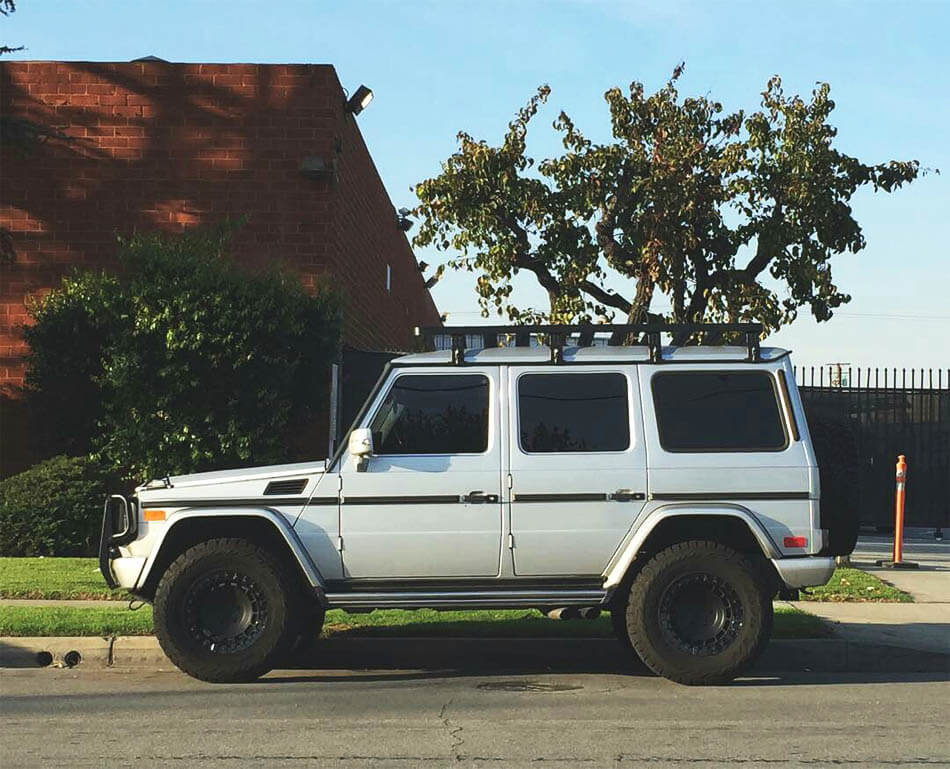 During the last decade Mercedes G-Class received a flare of glamour but under the thick skin of this rhino lays a truly capable 4×4 system that makes it unstoppable on any trail. Of course fancy amg bumpers will have to go in order to allow clearance for larger wheels with A/T or M/T tires. to improve the ground clearance it would be a good idea to take care of the lift too.
Once all these modes have been done Gwagen no longer belongs to the breed of luxury SUVs and rather stands in one row with it's offroad rigs like a Land Rover Defender and Jeep Wrangler.
Common convenience mods like roof mount tent or cargo basket will make Mercedes Gelandewagen a perfect overland vehicle.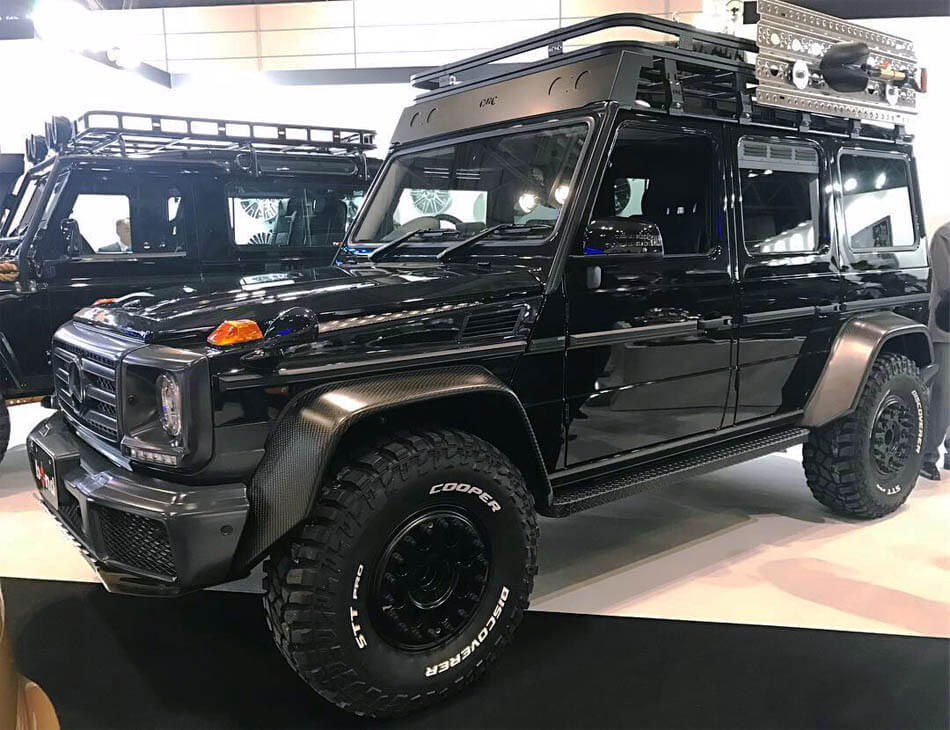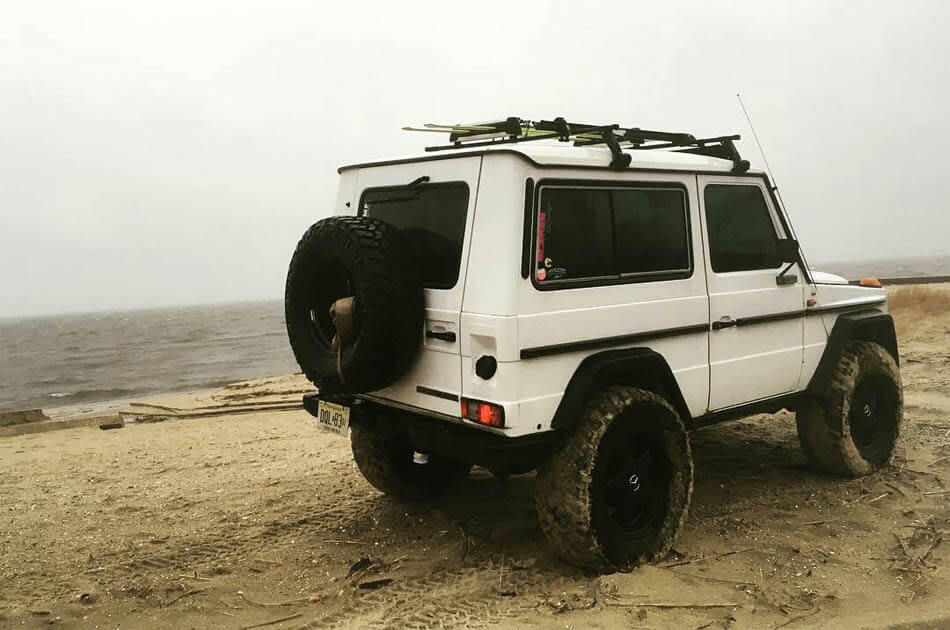 Matt Grabli
Automotive journalist and technical writer at Offroadium.com with more than 10 years of experience in the sphere of aftermarket parts and 4×4 vehicle modifications. Passionate about off-roading, outdoor adventures, and an active lifestyle.