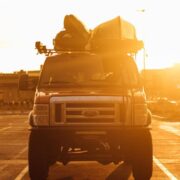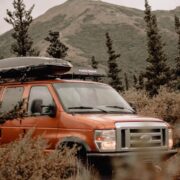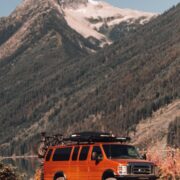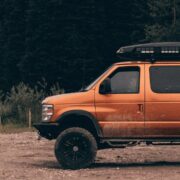 View Gallery
When you build a van intended primarily for off-road travel, reliability is always the main goal. We met Steven from Orange County, California, who has chosen the 2008 Ford E350 full-size van for his camper build project. There are many reasons for that. The 7.3-liter diesel engine produces enough power to tow a huge load or get you out of some precarious situation off the beaten path while not hitting you hard on the wallet when visiting gas stations.
Adding a suspension lift combined with a big 4×4 wheel and all-terrain tire setup, and you get an off-road van that becomes an unstoppable force when you are seeking adventures on the road or just exploring the wilderness trying to find out how far you can go.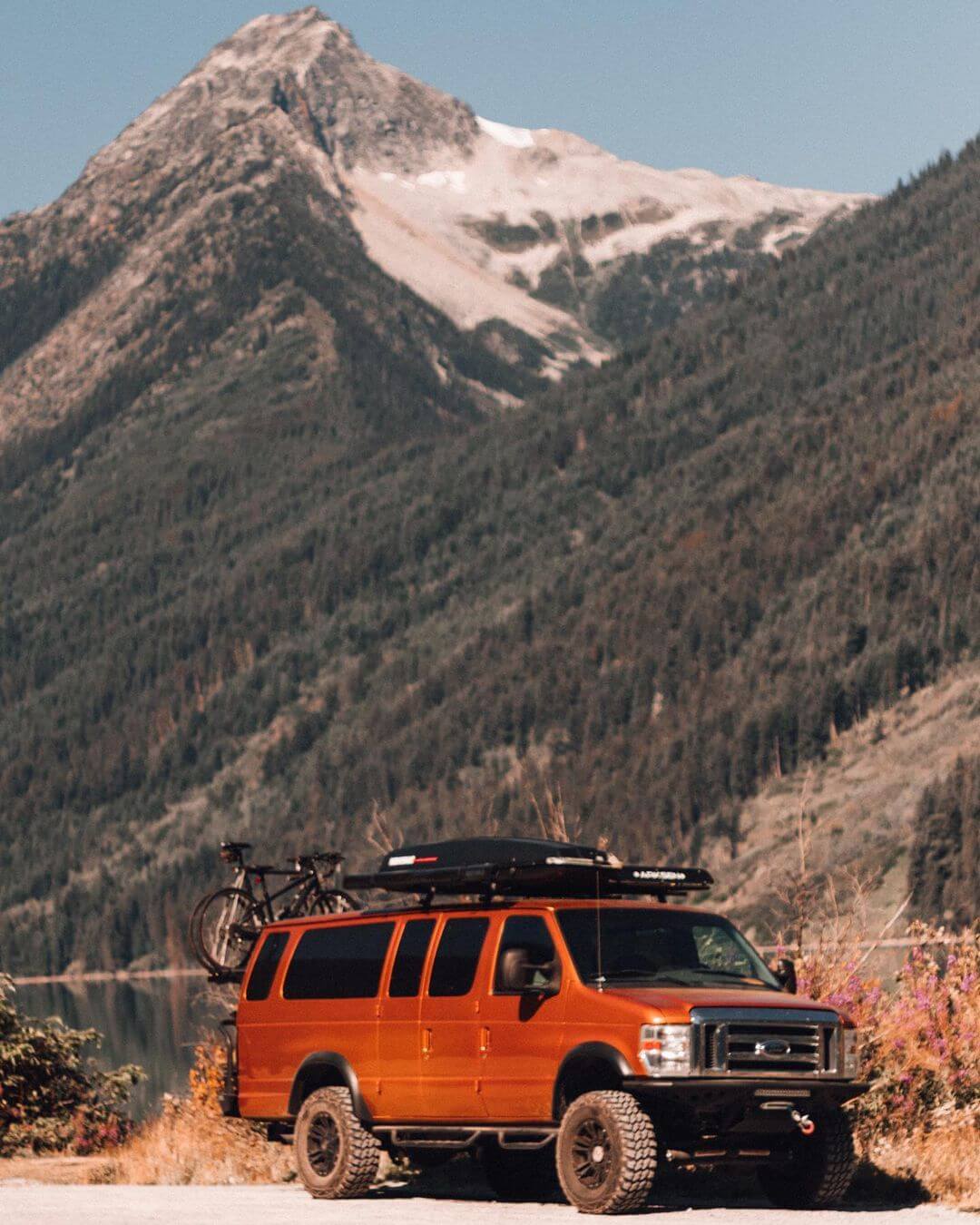 One of the greatest choices for van life enthusiasts is camper van conversion. What else would you need to spend time off the grid in comfort and make new unforgettable memories on the road? A built-in kitchen, electricity, heated running water, a large bed, and other household amenities. And the best thing is – the van is also great for everyday city driving. Read all about that and much more in the story about Steven's overland van.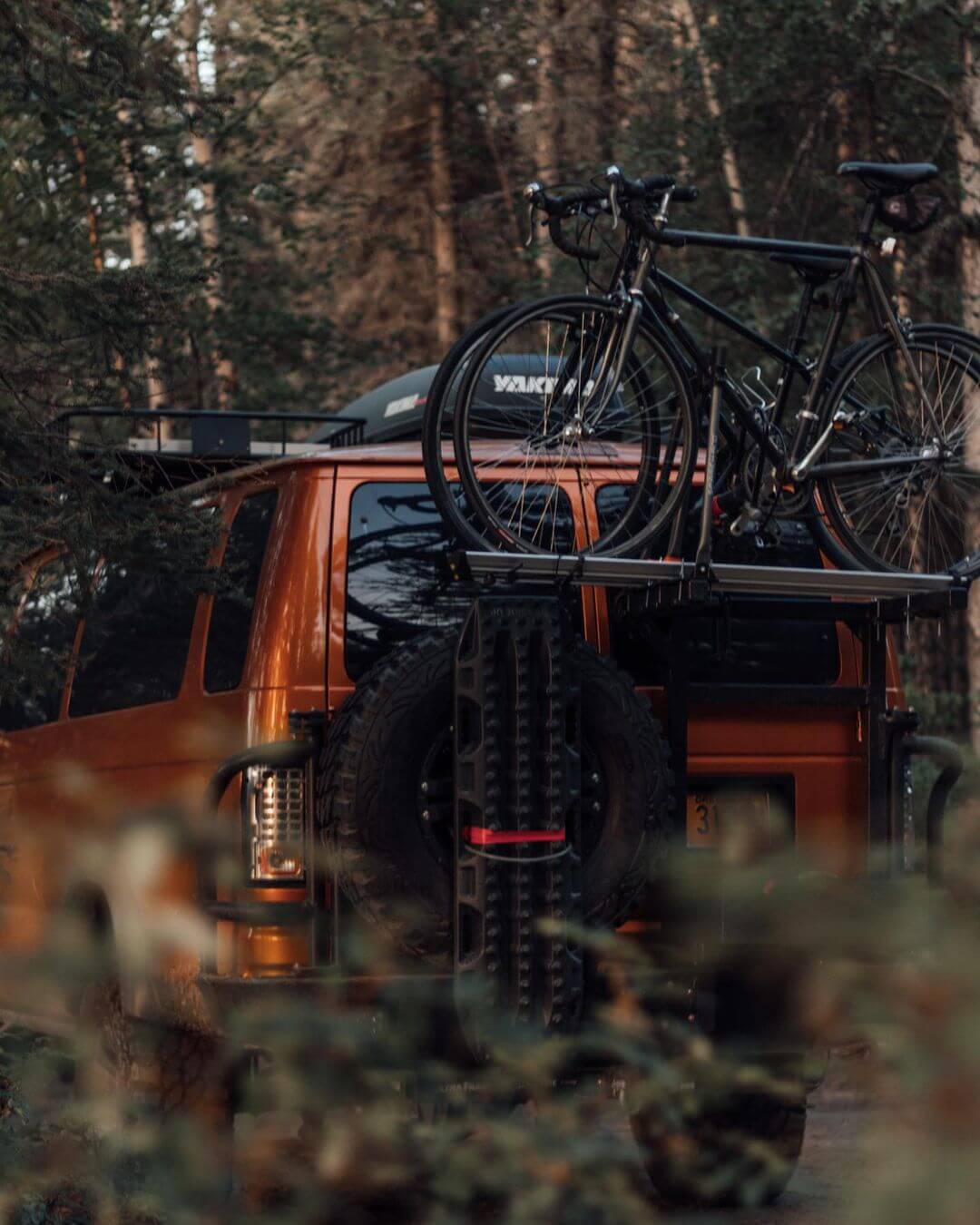 How did you become interested in off-roading?
– The first car I ever bought was a Jeep Wrangler TJ. I bought it because I loved camping, and realized that the more I camped, the further out into the wilderness I wanted to be. So the Jeep embodied that freedom of getting to places others couldn't reach to camp
"I bought it because I loved camping, and realized that the more I camped, the further out into the wilderness I wanted to be"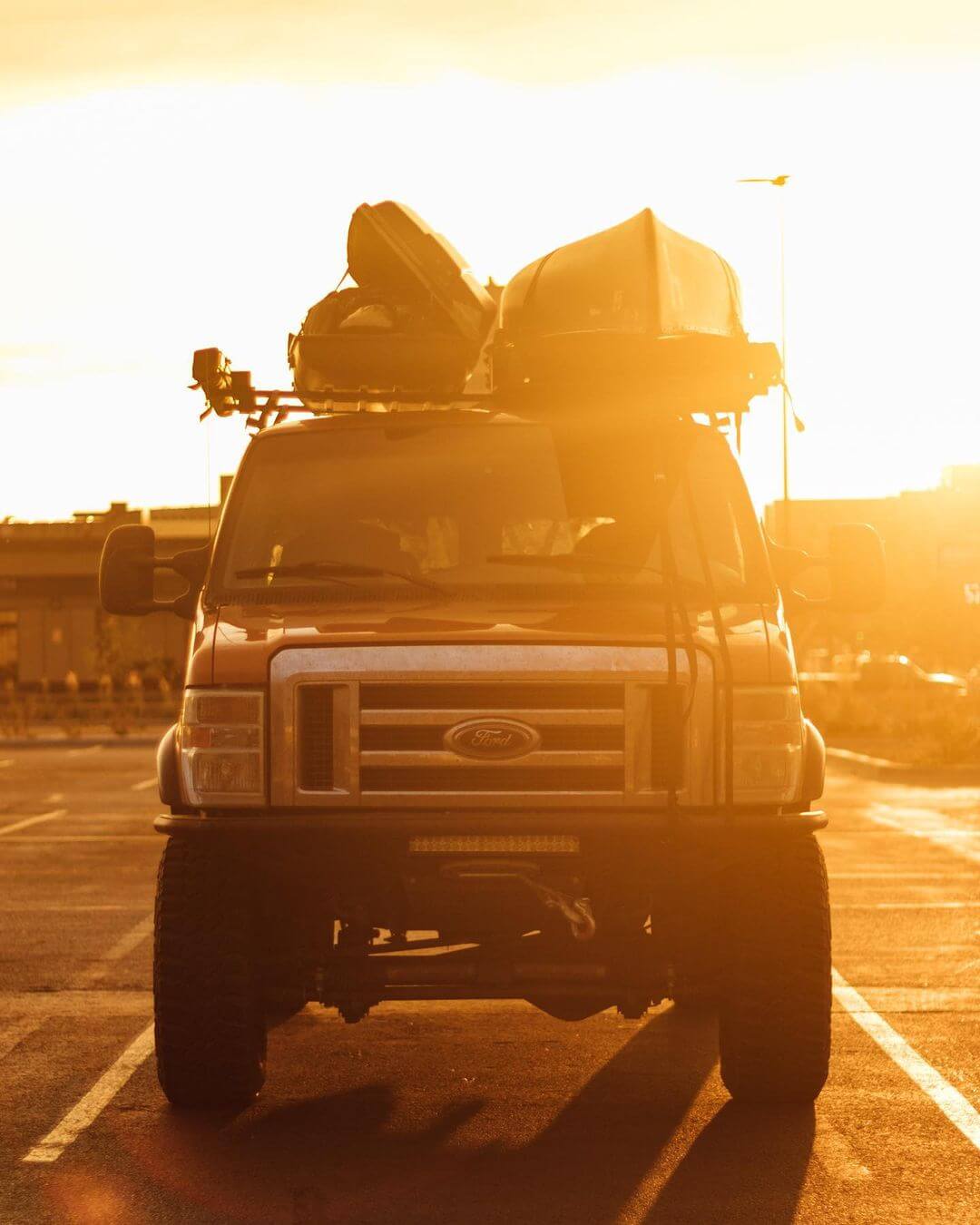 Why did you choose this particular model for your project?
– My wife and I loved the E350 EB (extended body) for the space it provided, and the 7.3 is a notoriously great engine. We thought it would be a great fit for an Alaskan adventure (that turned into adventuring around much of the rest of the lower 48 and Canada as well).
What inspired you to choose this modification style?
– We didn't see 2WD as an option. We needed 4×4 and clearance to get into the more remote parts of Alaska (and everywhere else).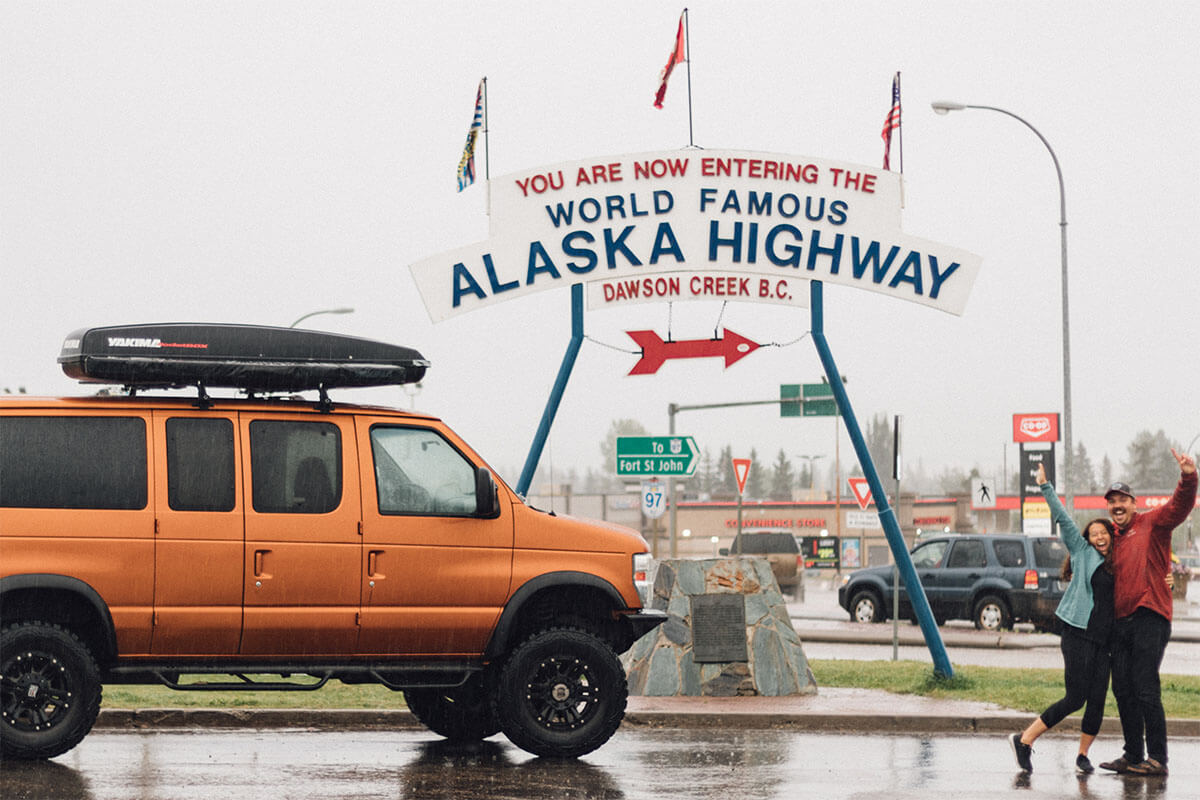 What challenges did you face while putting it together?
– Too many to count… it has been expensive, but we absolutely love this beast.
What do you love about your vehicle?
– Everything! (except the fuel efficiency). It provides us opportunities to get into nature at any given moment. We were originally backpackers, and this van is a huge upgrade from sleeping on the cold, wet, ground.
Is it your daily or a weekend ride?
– We drive it pretty much every day!
Do you take it off-road? If so, where and how often?
– Definitely. We take it off road all over. If there's a dirt trail nearby, we'll find it and ride it.

SPECS – 2008 FORD E350
Engine
– 7.3L Diesel
Lift height and suspension
– 6″ lift
– Pro Comp Shocks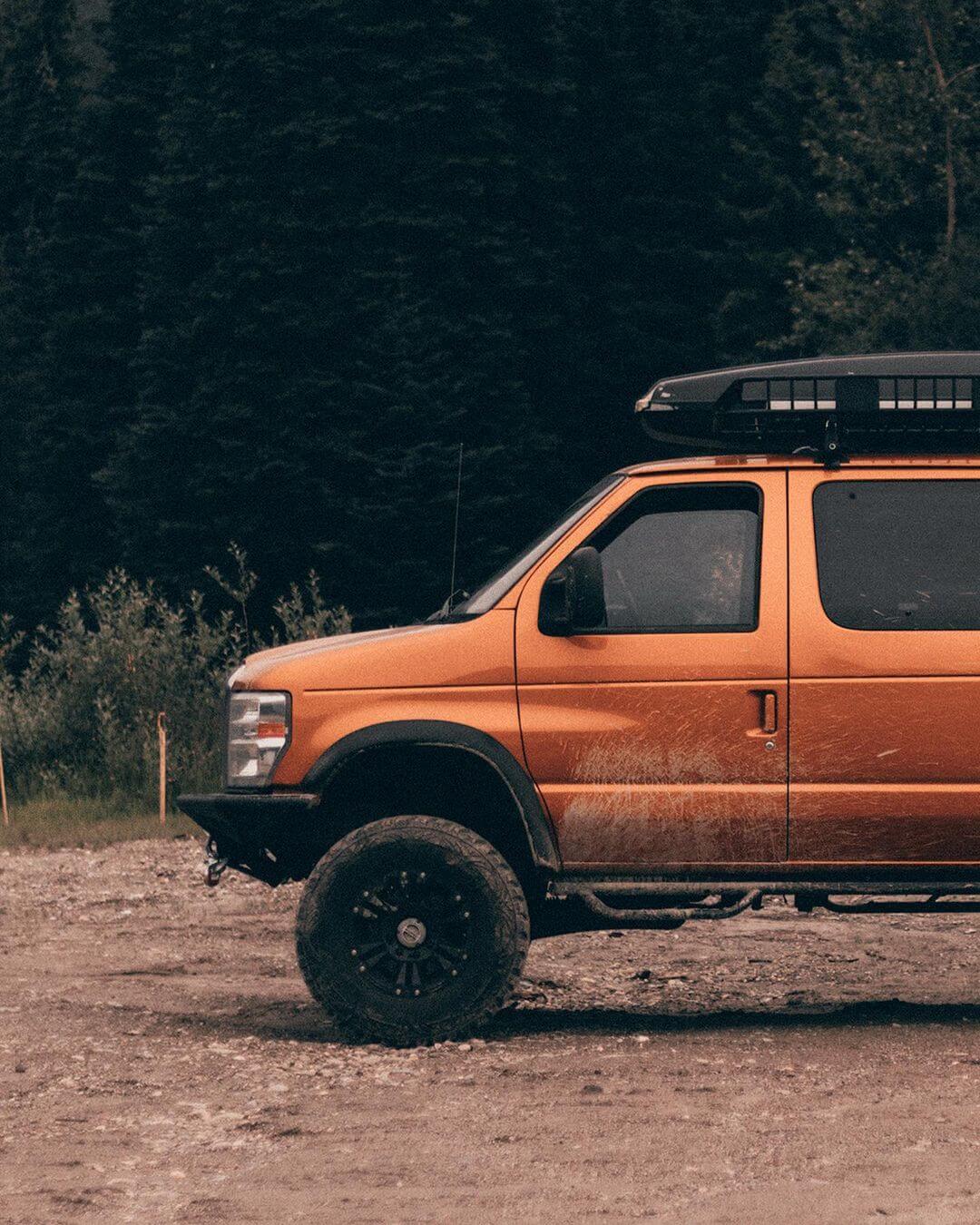 Wheels
18″ Pro Comp wheels
35″ x 12.5″ BFGoodrich AT KO2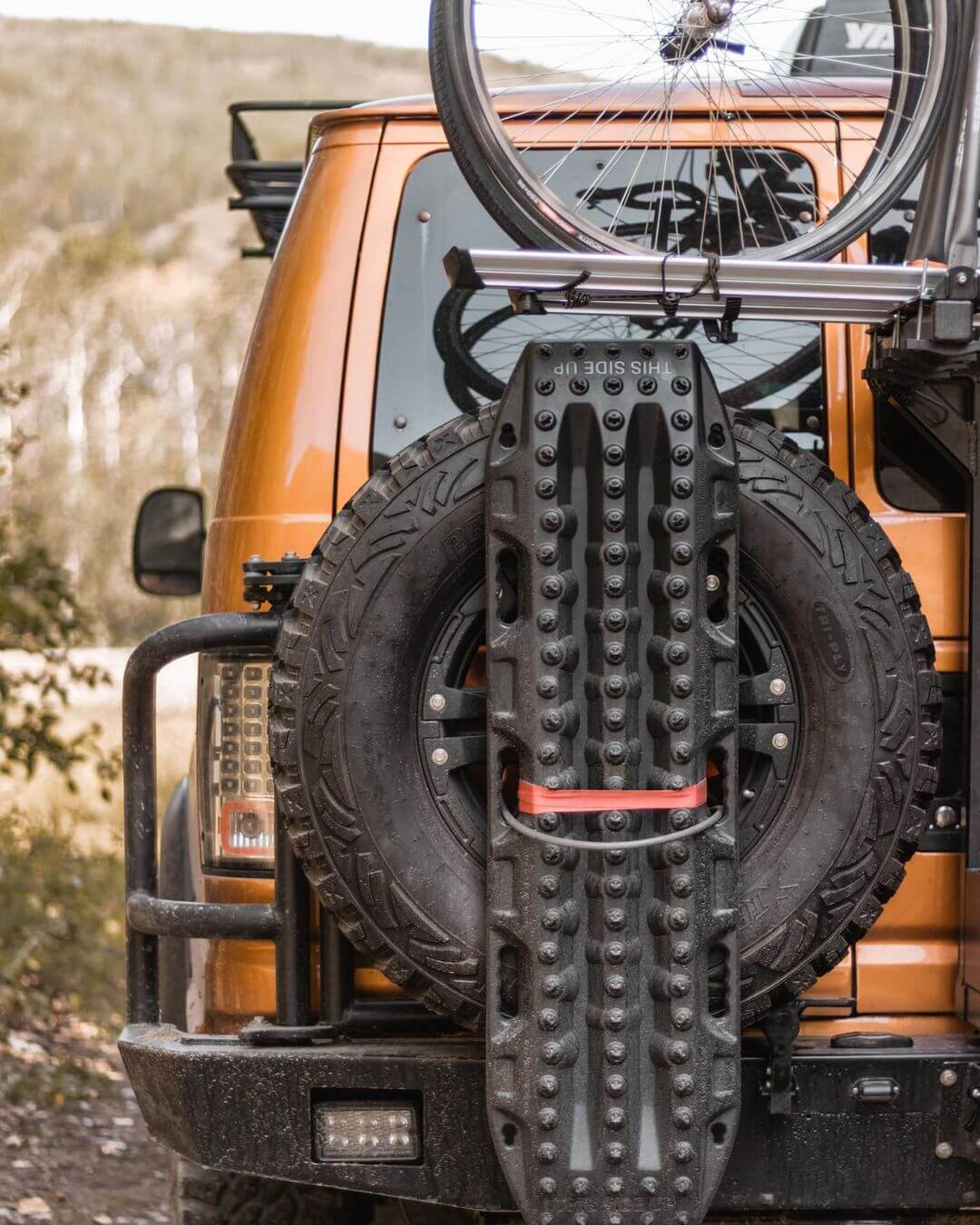 Exterior mods
– Aluminess Rear bumper with tire swing rack and bike rack with tray
– Yakima roof racks with storage pod and solar panel
– Custom fab'd front bumper with winch plate (and winch)
– Small Amazon light bar 18″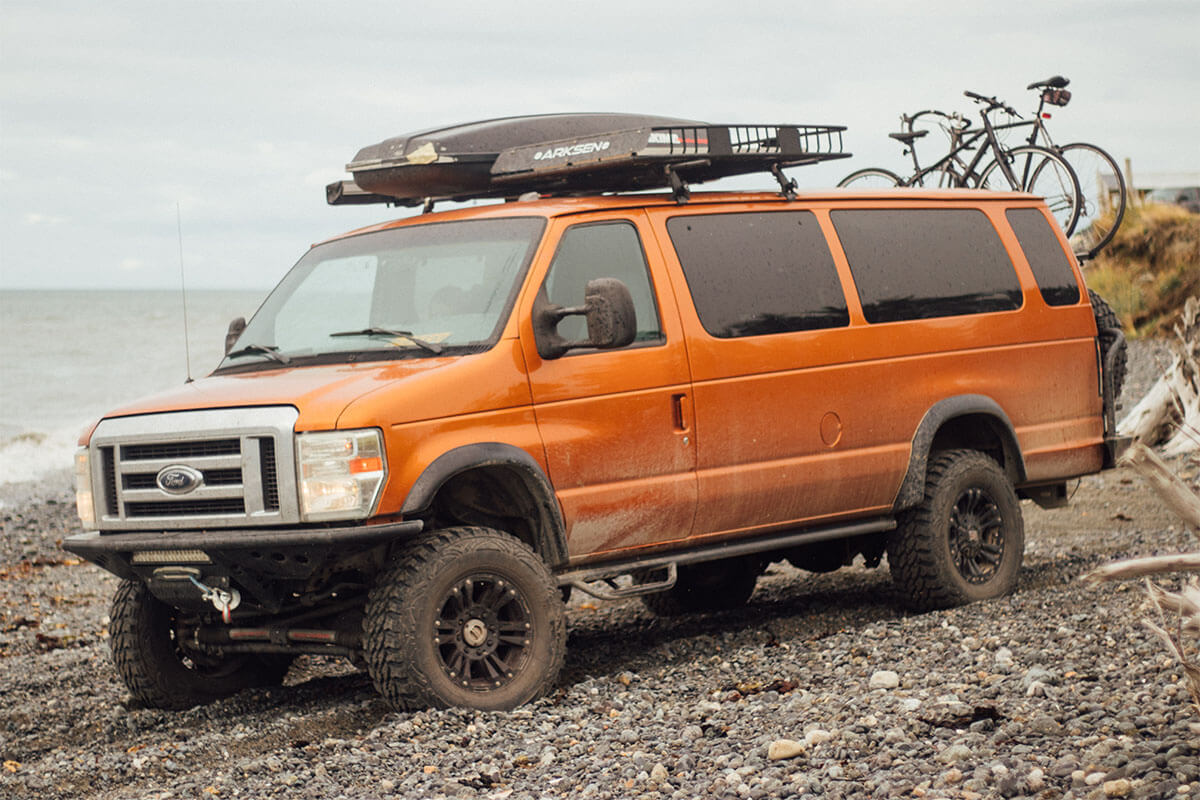 Interior mods
– Personally custom built camper van interior
– Bed, Kitchen, Electricity, Heated running water
What are your future plans about this vehicle?
– Hold onto it for as long as we can, then sell it when it doesn't fit our lifestyle anymore.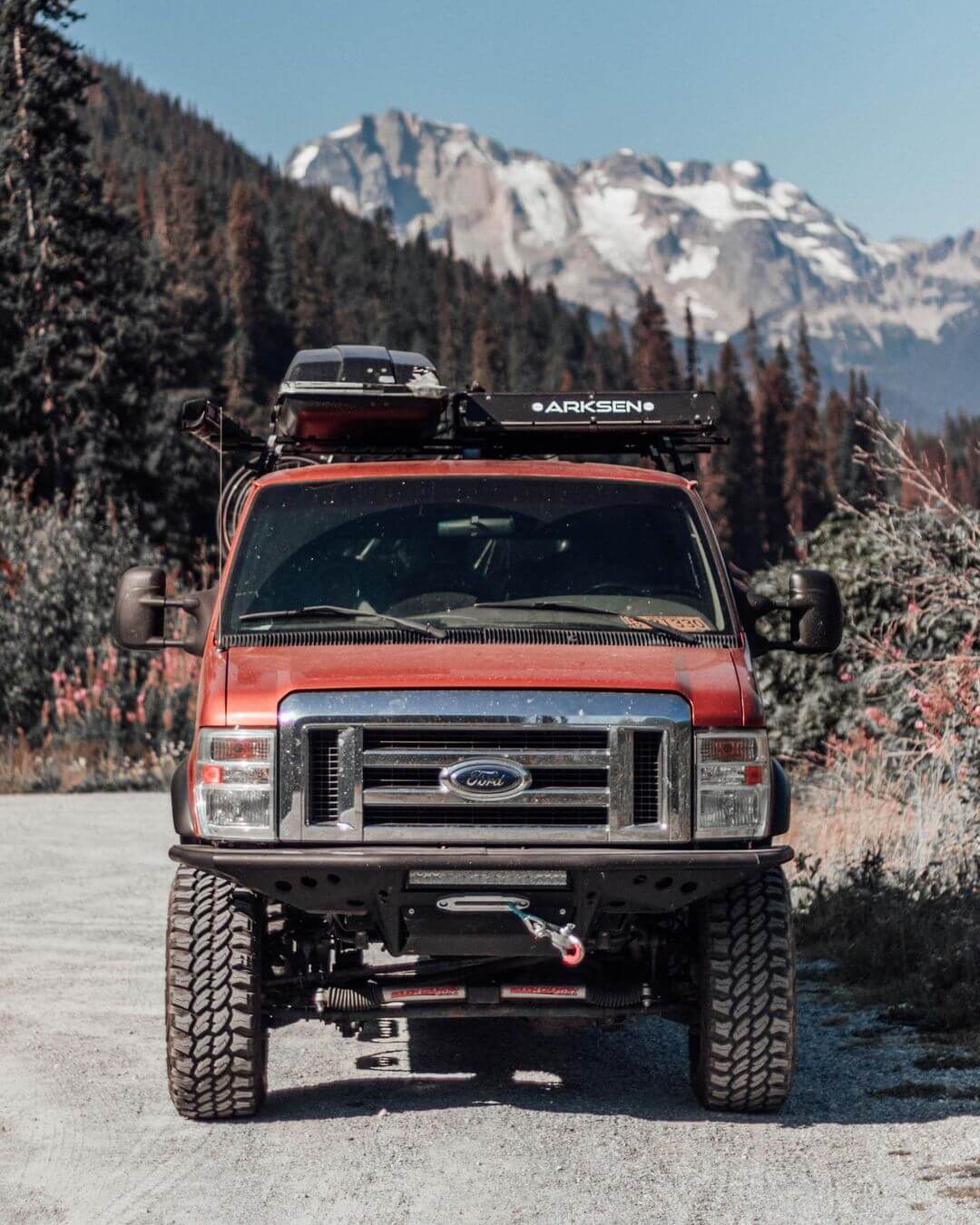 Anything else you would like to share about your vehicle or about the off-roading in general?
– Leave no trace. Nothing ruins a camping trip quicker than a trail or campsite that's been destroyed by garbage, graffiti, or other unnecessary damage.
Watch the progress and find out more about this Ford E350 project by visiting the Instagram profile of the owner: @huggfamvan!
Stay tuned for more project reviews on Offroadium.com – Follow us on social media, and share this write up if you enjoyed reading it!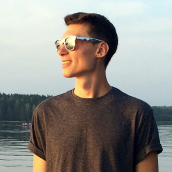 Matt Grabli
Matt brings over a decade of automotive expertise to his role as staff writer and editor at Offroadium.com. With an enduring passion for the off-road vehicles and adventures, he is devoted to creating interesting content that equips 4x4 enthusiasts with the knowledge to improve their rigs.