Big Overlanding in a Compact Suzuki Jimny – Story and Pictures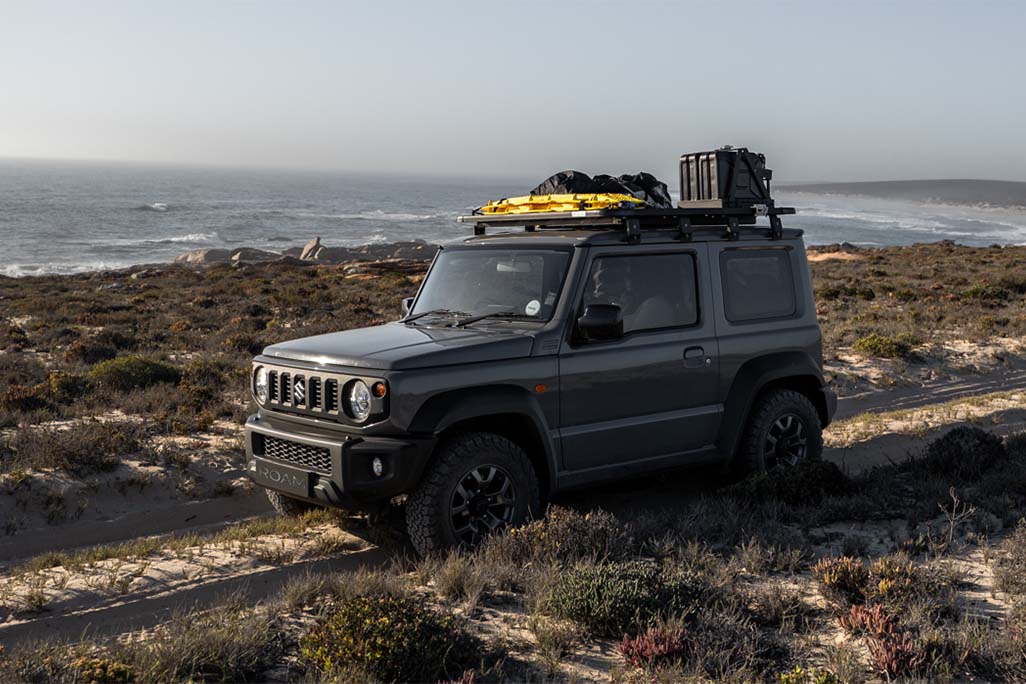 The new Suzuki Jimny is one if the smallest 4×4 sport utility vehicles and it's latest generation has literally blown up the global off-road market. Just from the first look at this tiny SUV you immediately recognize the rugged edgy shape familiar by the classic off-road vehicles from the second half of the XX century.
If the roofline reminds you of the G-Wagon, and the grille with vertical cut-outs is bringing up the associations with Hummer, then you're not alone, but if you take a look at the Jimny's grandfather in the 1st generation then you'll realize that the majority of the design elements were inherited from the original model, instead of being borrowed from other iconic vehicles.
Read more about it on Wikipedia.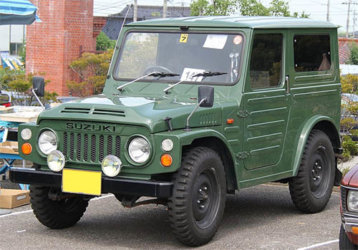 Unfortunately, this unique vehicle is not officially coming to the US market any time soon, but the interest among American off-roaders grows day by day. In order to take a closer look at this interesting in many ways vehicle, we decided to reach out to Adrian Abrahams from ROAM Overlanding, based in Johannesburg, South Africa and tried to get the owner's insight.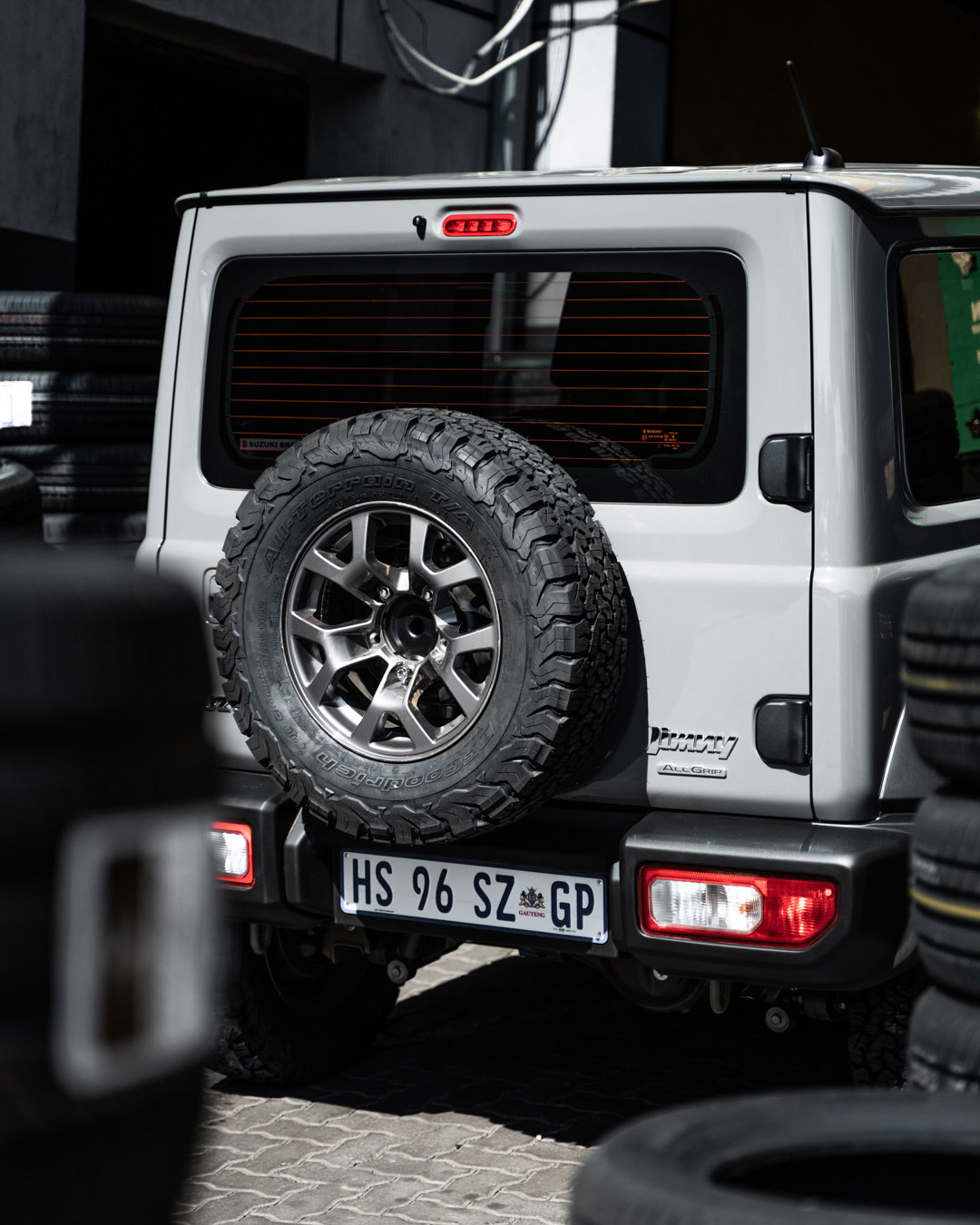 The vehicle on the pictures is a 2018/2019 Suzuki Jimny 4×4 on stock suspension, powered by a 1.5L naturally aspirated 4-cylinder gas engine.
QUESTIONS AND ANSWERS
– Tell us about the wheels on your Jimny.
– Running BFG KO2'a on the stock alloy rims, I decided to stick with Alloy over steel to keep the weight down. I know I won't be able to do a field repair if I damage the alloys but, not sure if I'd be able to do it on a steelie anyways!
– What has been done to the exterior?
– I currently have an Eezi Awn K9 rack on with a couple of accessories; my recovery boards, extra 40L of fuel in Jerry's and then I also pop my ground tent on there.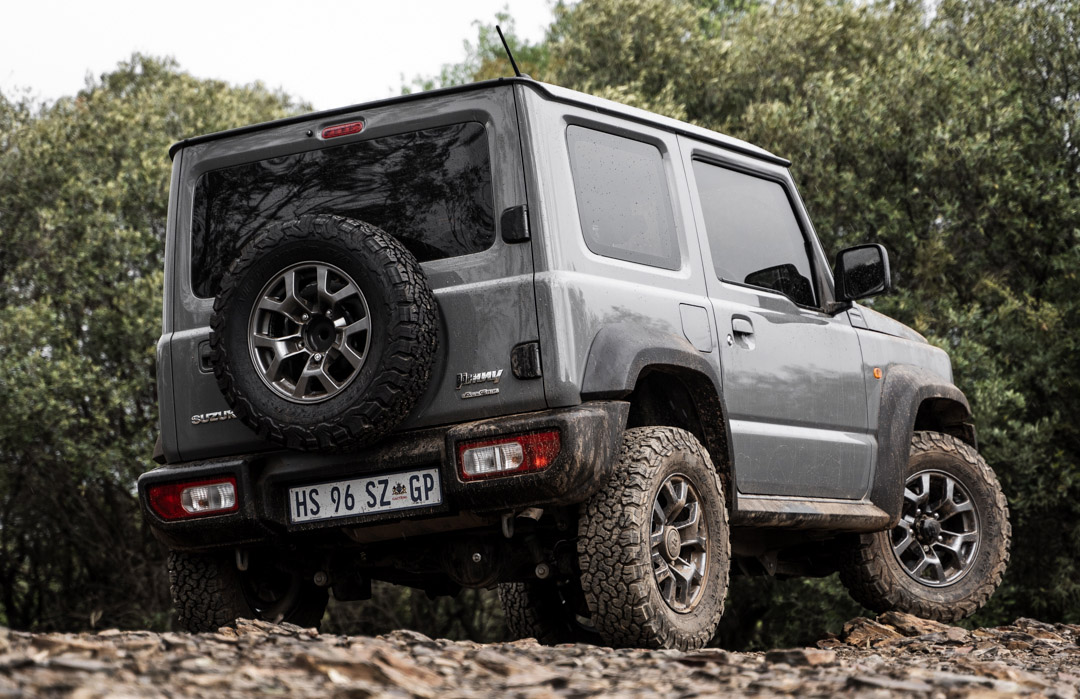 – What about the interior mods?
– Currently working on a fridge slide and drawer system on the back, as well as some Sneaky top secret things I am helping test and design with Rob from Bushtech Aluminum Canopies, he is also helping with the drawer system.
– Are there any other modifications or improvement's on the car?
– I haven't gotten to do most of the ones I want just yet, due to product availability for the new Jimny being low as most things need to be developed still. I'm waiting impatiently for a snorkel kit, there are also some talks of teaming up with a local front bumper manufacturer who wants to make something epic for the new Jimny, and then obviously I want to level up my roof rack a bit more with some Eezi Awn goodies. A 270-degree awning is in the near future, maybe I'll even try running a rooftop tent for a bit. The future holds many exciting things for this vehicle! I hope to someday drive it across Africa, so I want to work hard on perfecting the build and optimizing as much as I can.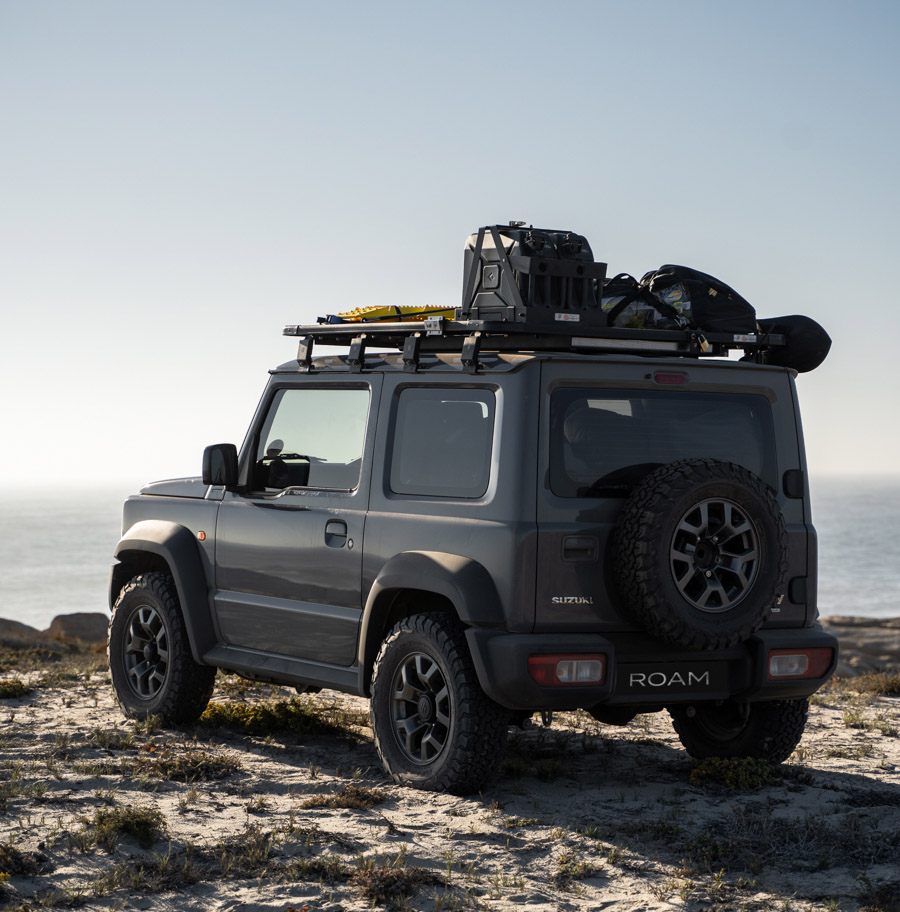 – How did you get into off-roading?
– My passion started by watching Andrew St Pierre White on 4xOverland on youtube. I found him when I was doing research for buying a new truck a couple of years ago. I then found the likes of Expedition Overland and realized that my love for photography and filmmaking would go hand in hand with Overlanding.
– What inspired you and why did you choose this model for your project?
– I used to have a big single cab truck. I had it equipped with a Bushtech aluminum canopy and had so much space, I would load up a bunch of crap I never used just to fill the space. I recently started delving more into the lifestyle of minimalism and prioritizing things in my life. I wanted to get a vehicle that challenged me to be more selective about my equipment, to make me really think about what's important when I am out exploring and hitting the trails. Every trip I learn more about what I don't need to bring with and how to simplify my Overlanding experience, giving me more time to explore and enjoy the outdoors.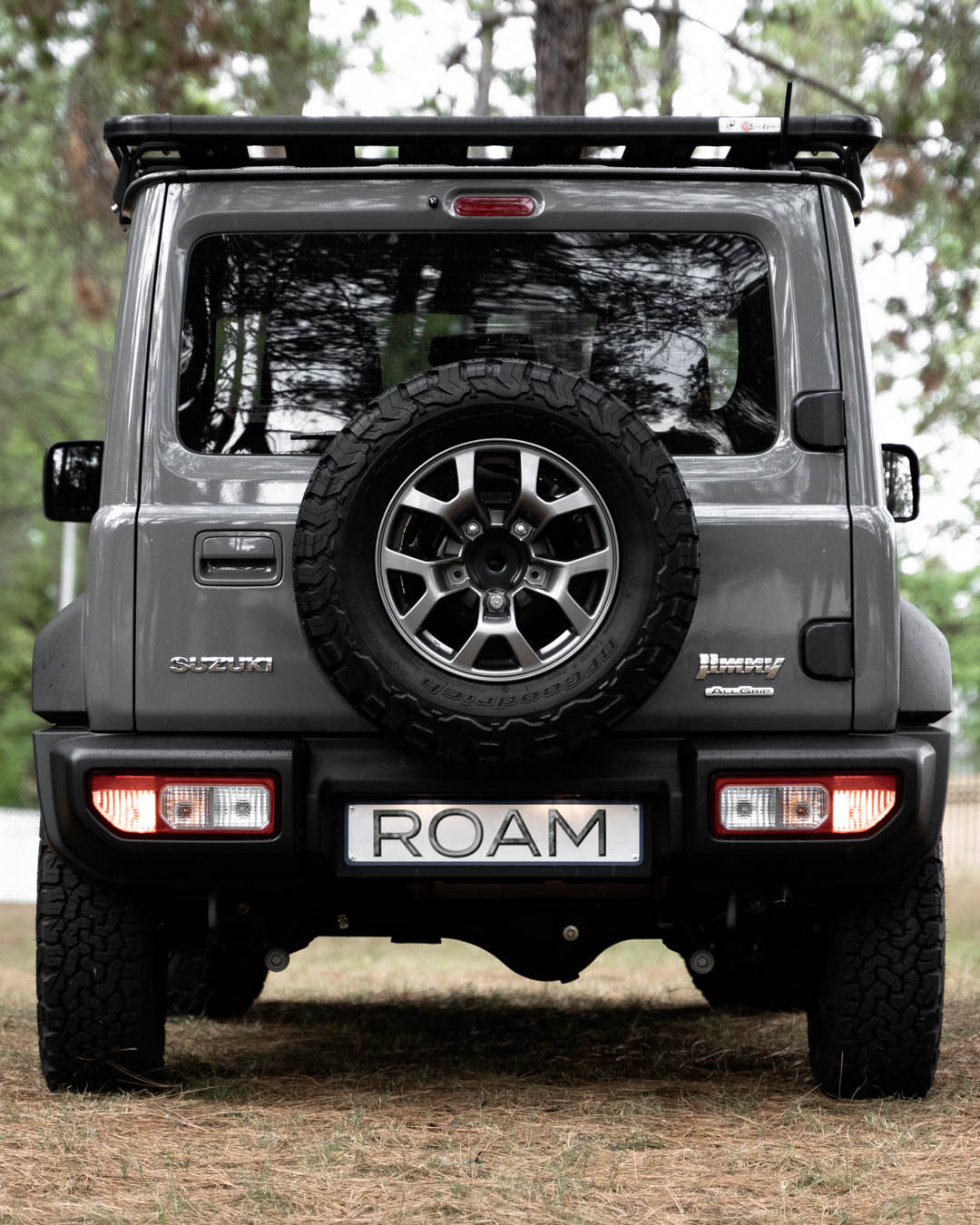 – How did you find your truck/SUV?
– So far, my first month with the new Suzuki Jimny has been a wild ride! My YouTube and Instagram have exploded and it's forced me to take my vehicle out and do more with it every day! It's quickly become a companion and is going to grow very close to my heart in the future. The excitement around the vehicle is infectious at the moment, and I'm loving the positive energy from the community right now! It's going to be a build of a lifetime!
– What do you love about your truck/SUV?
-Its compact size is amazing! It can go where other big trucks can't, and it just makes everything more fun! It challenges me to think outside the box and working as a creative in my daily life, I'm used to problem-solving and trying new things. So for me, the Jimny is an exciting new project that I am ready to tackle and make something really badass out of!
– What are your favorite spots for off-roading?
– I've just finished a drive through one of my favorite spots in South Africa, it's along the north west coast, just south of Namibia. The Namaqualand coastal route, it's a quiet and beautiful road, where you can drive for miles after miles along the side of the ocean, through thick sand but the feeling is sensational! I'm also a big fan of the mountains in the Eastern Cape Highlands.
– Who would you like to mention or thank for the help on your project?
– I have to give a massive shout out to Robi at Bushtech for all the hard work and long hours of putting up with me talking and brainstorming! We are going to make some awesome stuff! And then to Eezi-Awn, they have been really accommodating and have been able to help out with a day or 2's notice! Their products are really top stuff!
We want to thank Adrian for a detailed break down on this wonderful tiny SUV. Looks like it's gotten to the right hands and soon will become one of the most popular Suzuki Jimnys on the entire web! Check out his videos and subscribe to his
YouTube channel
and
Instagram account
.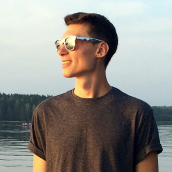 Matt Grabli
Matt brings over a decade of automotive expertise to his role as staff writer and editor at Offroadium.com. With an enduring passion for the off-road vehicles and adventures, he is devoted to creating interesting content that equips 4x4 enthusiasts with the knowledge to improve their rigs.