JDM Suzuki Grand Vitara Offroad Mods and a Lift Kit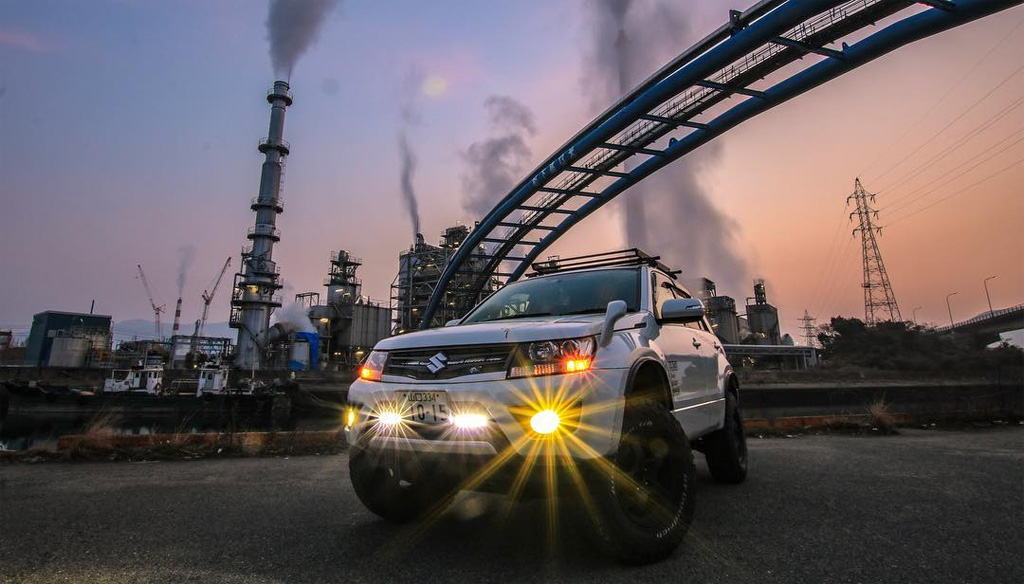 The off-road world is very diverse. We all live in different environments and drive different vehicles, but there's a couple of things that unite us. It's the passion to travel, desire to explore and enjoy nature. The hero of our today's story is a white Suzuki Escudo that you see on the pictures, which is basically a JDM spec lifted Suzuki Grand Vitara offroad crossover. These two names are used for this model in different markets throughout the world.
We all remember insanely capable rock crawlers such as Suzuki Sidekick, Samurai, and miniature Jimny, but later models didn't manage to compete with other key players on this market. However though, in the homeland of Japan and other countries, Suzuki Grand Vitara or Escudo became more successful and its off-road heritage was never forgotten.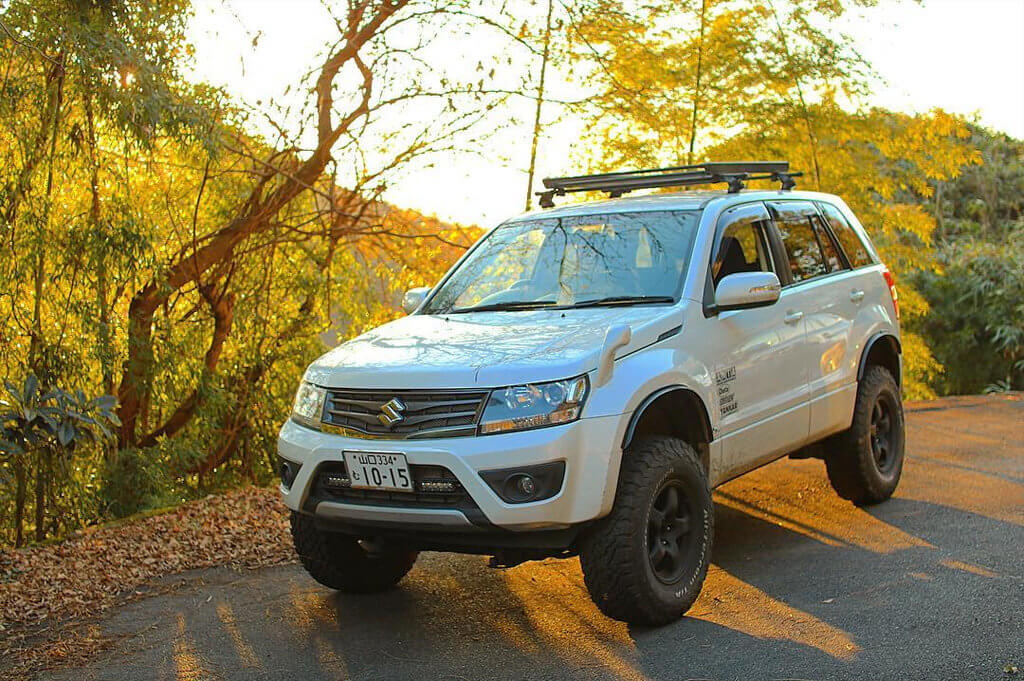 General
This model belongs to the class of smaller SUV and features a unibody construction with the elements of a hard frame. A low range of gears and locking differential along with the very capable suspension allow Suzuki Grand Vitara to feel free on rough terrain, no matter if it's snow, dirt or sand. The 3rd Generation of this model was produced in 3-door and 5-door configurations and remained in production from 2005 till 2017.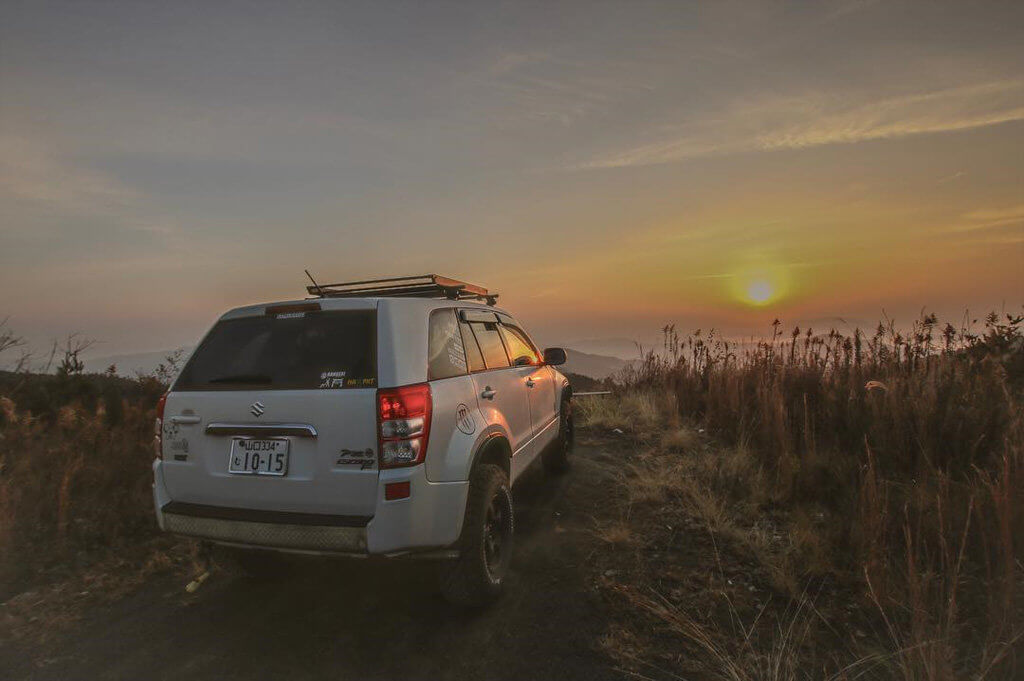 Lift Kit
This lifted Suzuki Grand Vitara in white color features a pretty aggressive stance for this kind of SUVs. This result was achieved by the installation of a 5" lift kit and a set of full-size off-road tires.
Thanks to the short front and rear overhangs the approach and departure angles are pretty impressive even with the stock bumpers, so there isn't much that you have to modify before taking this baby for and off-road adventure. A small expedition rack was added to top off a stylish appearance of this good-looking Grand Vitara.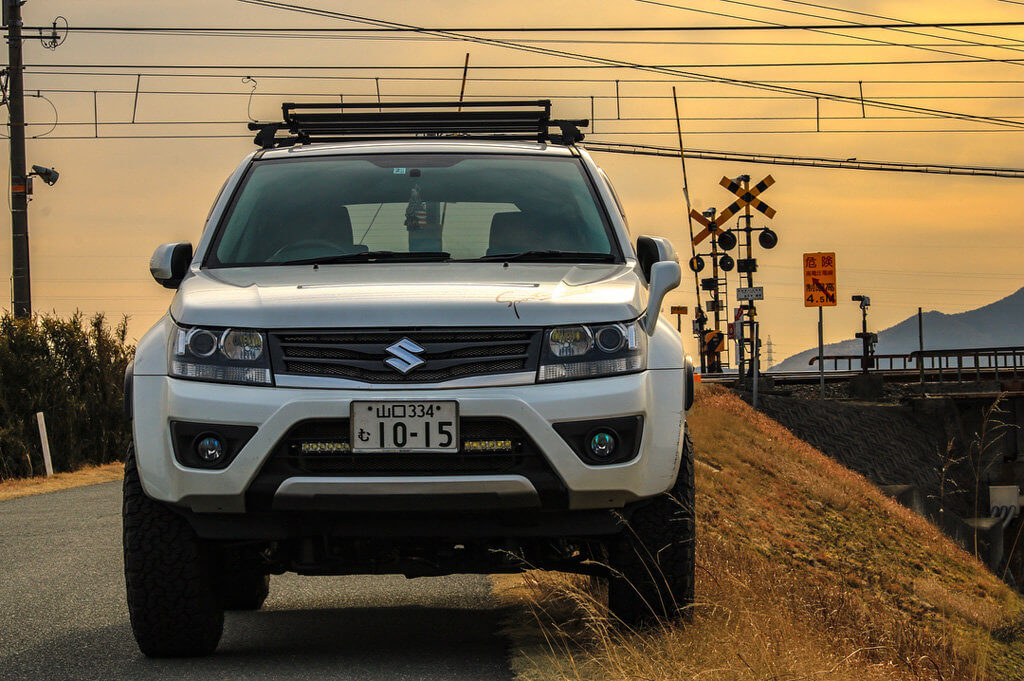 Offroad Wheels
If the design of these black rims seems kind of familiar to you then you're not mistaken. These are the original 16×8 Nissan GT-R R32 rims wrapped in 265/75 R16 BFGoodrich rubber, which is equivalent to 32″ tires.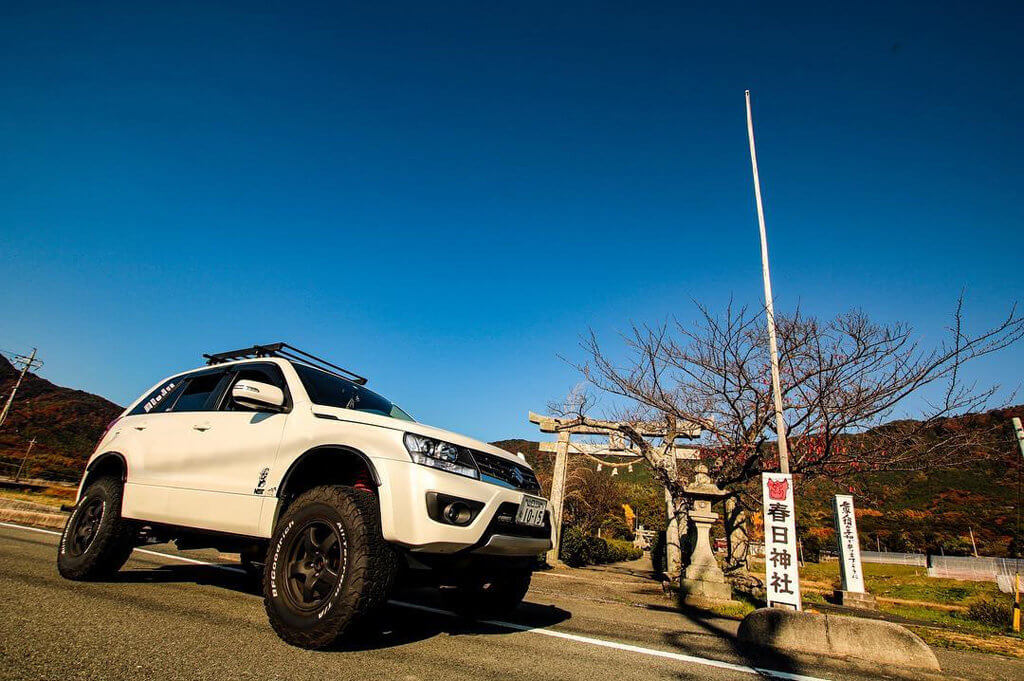 With this much of clearance, Suzuki Grand Vitara like this is a perfect compact SUV for occasional off-road trips and 4×4 activities. It's relatively easy on the gas mileage and without any shadow of a doubt, we can say that it looks just great! Find more awesome pictures of this lifted Suzuki Grand Vitara on the Instagram account of the owner. His username is "ryoesc" and he definitely deserves a follow!
Photography by Ryoesc
| Make/Model | 2005-2017 Suzuki Grand Vitara (Suzuki Escudo JDM) |
| --- | --- |
| Vehicle class | Compact Crossover |
| Drivetrain | AWD |
| Suspension Modifications | 5" Lift |
| Rims | 16x8 Nissan Skyline GTR R32 Rims |
| Tires | 32" 265/75 R16 BFGoodrich |
Related Parts & Mods
– Inspired by this Suzuki Grand Vitara build and looking to prepare your own SUV for off-road adventures? Some parts used on this vehicle were sourced from custom shops or custom made, but our team has put together a list of products and accessories available online that may help you to achieve similar results:
Lift Kit
Roof Rack
Awning
Traction Boards
Lights
*Before ordering any part or accessory, it is recommended that you verify its fitment with a qualified professional and/or seller. We are not responsible for fitment or other issues that may arise from using the products featured on our website.
Stay tuned for more project reviews on Offroadium.com – Follow us on social media, and share this write-up if you enjoyed reading it!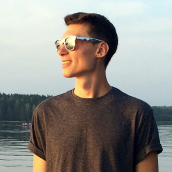 Matt Grabli
Matt brings over a decade of automotive expertise to his role as staff writer and editor at Offroadium.com. With an enduring passion for the off-road vehicles and adventures, he is devoted to creating interesting content that equips 4x4 enthusiasts with the knowledge to improve their rigs.