Chevy Silverado 2500HD Duramax Prerunner Build Pros & Cons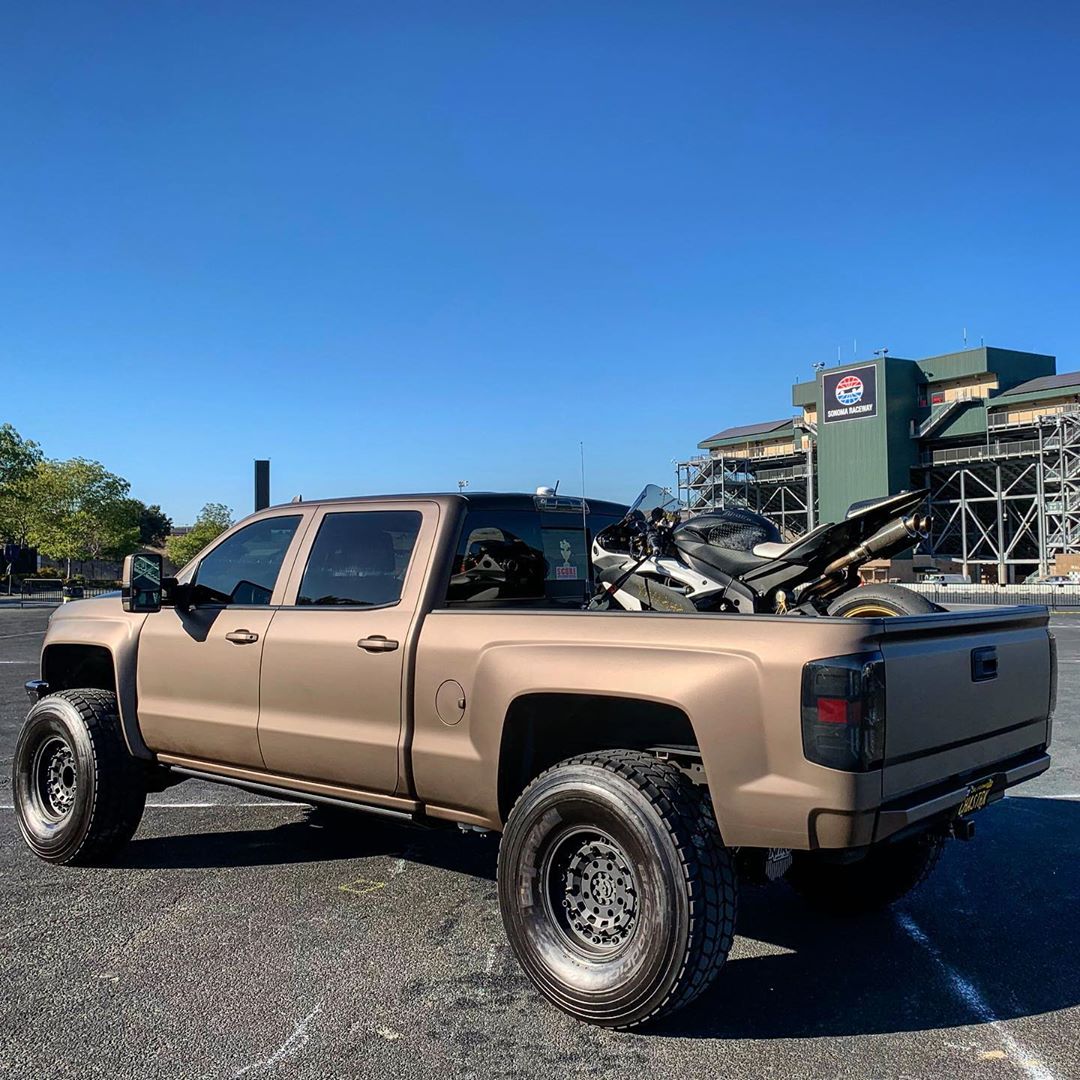 When taking on the challenging terrains of desert racing and prerunning, having the right truck is key to either dominating the course or failing miserably. For these extreme environments, you need an equally extreme foundation for your off-road build.
And that's why the durable chassis and immense torque of the Chevy Silverado 2500HD with the Duramax diesel has become a favorite starting point. By taking the already-robust heavy duty truck, adding lifts and long travel suspension, massive 40-inch tires, and customizing the bodywork, you can create a Baja-blasting prerunner that can withstand anything the desert throws its way.
This article will figure out if it's worth transforming an ordinary Chevy Silverado 2500HD into an extraordinary prerunner centered around that bulletproof HD frame.
Key Takeaways
The 2500HD Duramax's strength is its immense torque and reinforced heavy duty chassis, allowing it to power through rough terrain and handle big jumps better than most trucks. Lots of aftermarket support too.
Downsides include heavier weight limiting agility/speed, much higher cost than a 1500, and potential overkill unless you specifically need the heavy duty capability.
Upgrading key components like suspension, drivetrain, and body protection is crucial to transform a 2500HD into a legit prerunner. Must account for the extra weight and stress.
A prerunner 2500 build requires a big commitment and budget. While beastly for playing in the dunes, may still fall short of a dedicated 1500 chassis prerunner in areas like acceleration and maneuverability.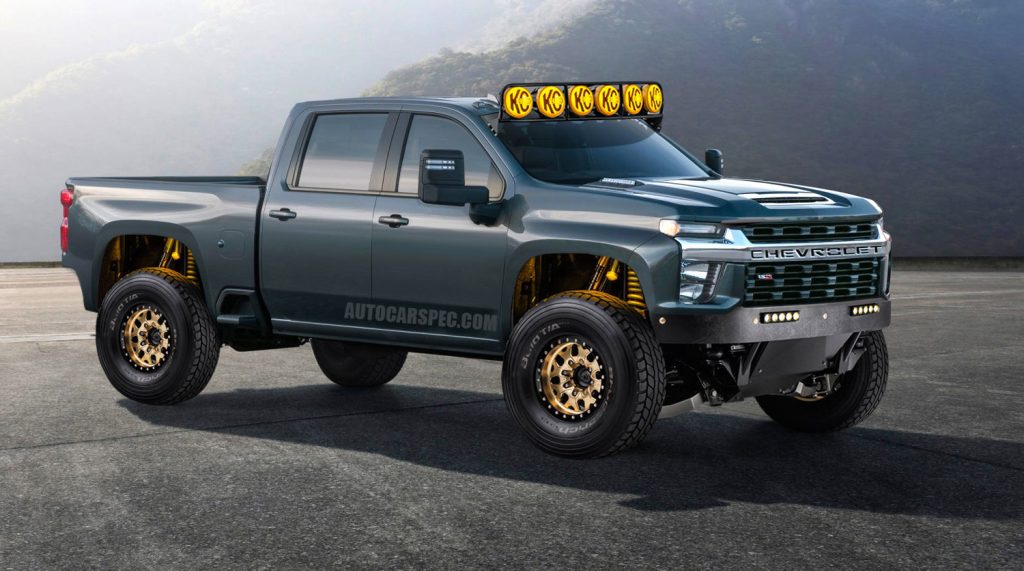 Duramax Diesel Potential
The Duramax diesel engine provides immense low-end torque, producing up to 910 lb-ft of torque when built and modified for performance. This allows the truck to blast through sand dunes and clear steep inclines that would leave lesser trucks spinning their tires. And when tackling whoop sections, having abundant torque enables maintaining momentum without bogging down. The Allison transmission paired with the Duramax is also specialized for heavy loads and abuse – ideal for surviving harsh landings.
Pros of a 2500HD Chassis
Additionally, the 2500 HD chassis features full-floating axles, upgraded Dana differentials, extra cross members, and other reinforcements you wouldn't find in a light-duty truck. This robust framework can be taken even further with aftermarket upgrades like radius arm supports, boxed control arms, and chassis stiffening for the demands of desert racing. When evaluating potential platforms, the 2500's reinforced backbone capable of handling significant weight and abuse makes it the top choice.
So if you want maximum durable power and strength for tackling tough terrain, the Silverado 2500 Duramax forms an ideal foundation to build from.
Cons of the 2500HD as a Prerunner Project
While the heavy duty 2500 platform seems an ideal foundation, the substantial weight hampers aspects of prerunner performance. Tipping scales over 7,000 stock and even heavier when built, the 2500 does not have the power-to-weight ratio of lighter 1500 trucks (not even talking about the long travel Tacomas and Rangers).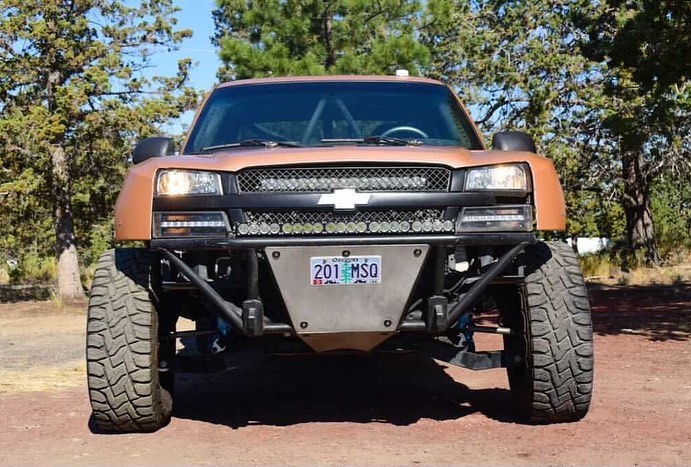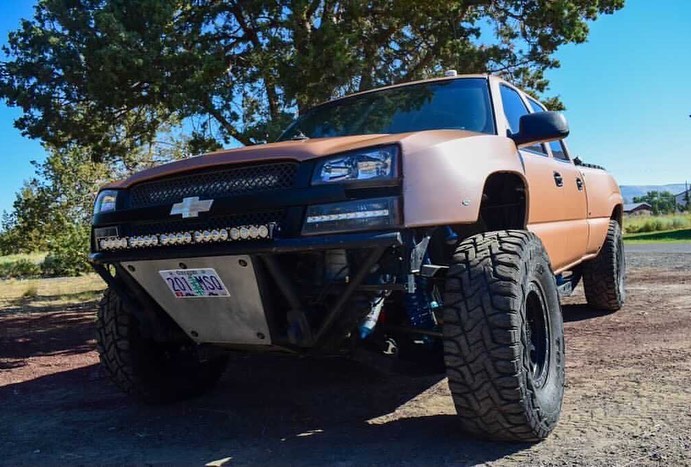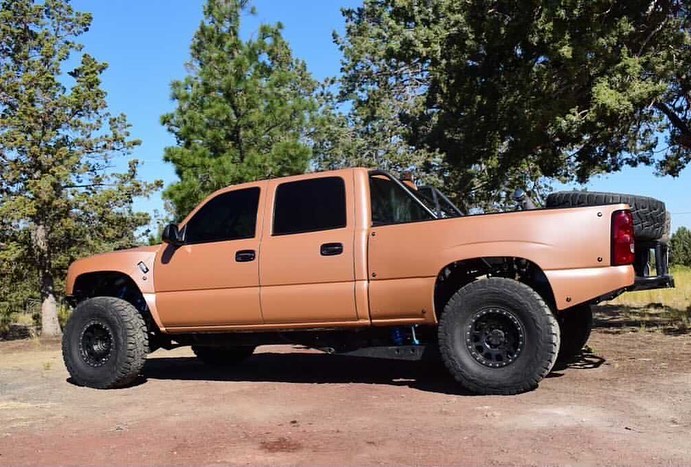 This leads to slower acceleration out of corners, marginal top speed, and more sluggish maneuverability through technical sections. Simply muscling through the whoops rather than nimbly negotiating terrain. Further impacting agility is the imposing size – the nearly 20 foot long crew cab with 8 foot bed makes for a tight squeeze on narrow trails.
Compared to a dedicated race Trophy Truck, the 2500 is at an inherent maneuverability disadvantage. The heavyweight also negatively impacts cost. The 1500 truck delivers 90% of capability for 60% of the price. While the 2500 HD is the ultimate platform for high-speed Baja runs, consider whether your budget and style of driving make the most of its strengths before selecting as a prerunner base.
2500HD Duramax LML Prerunner Build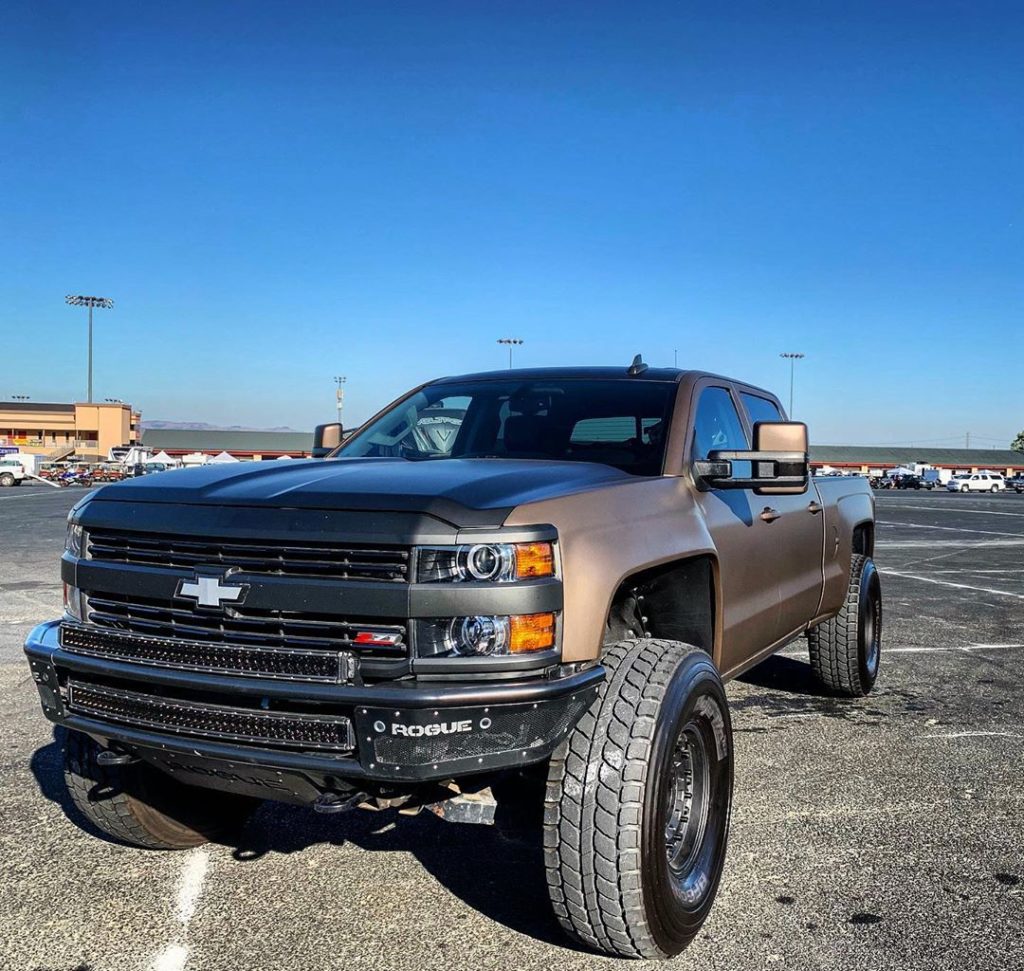 The long travel suspension, featuring extended front CV shafts, allows massive articulation over rough terrain without compromising responsive handling for the street. Further complementing a smooth on-road ride are adjustable bypass shocks.
Widened fiberglass fender flares give clearance for the meaty 40-inch tires while matching the body lines for OEM+ styling flair. Additional prerunner cues like the chase light bar integrated into the grille and tubular side steps sharpen the look while remaining functional.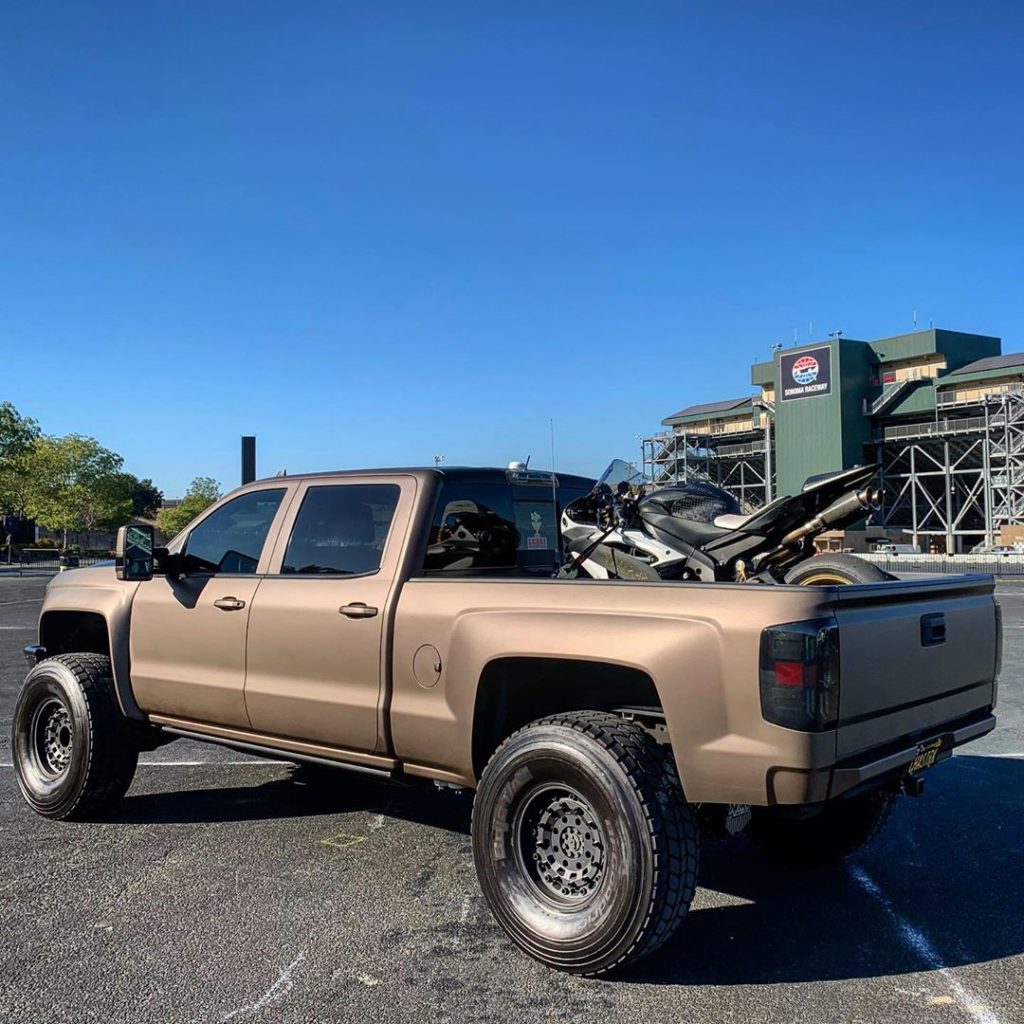 DRIVETRAIN / TRANSMISSION
The transmission is upgraded to an ATS LCT1000, a heavy duty 1,000hp capable unit specialized for racing. It features a manual shift kit for faster shifts, along with a custom center console mounted shifter for easy access. The nitro 4.88 differential gears front and rear provide lower range gearing for fast acceleration and climbing steep hills, aided by the Detroit Locker rear diff for maximum traction.
ATS LCT1000 Transmission Built for 700+ HP w/Co-Pilot (Custom Mounted in Center Console)
Nitro 4.88 Gears Front & Rear
Detroit Locker rear
SUSPENSION
A Pure Performance 3″ lift kit with bypass shocks and dual coilover front struts allows over 20″ of wheel travel, critical for high speed desert running. Extended front CV axle shafts are necessary to accommodate the increased suspension articulation. Full length Atlas leaf springs in the rear further improve dampening and suspension flex.
Pure Performance Mad Maxx 3" Stage 2 Dual Coil-Over/Bypass System
Extended Front CV Shafts
Full Length Atlas Rear Leaf Springs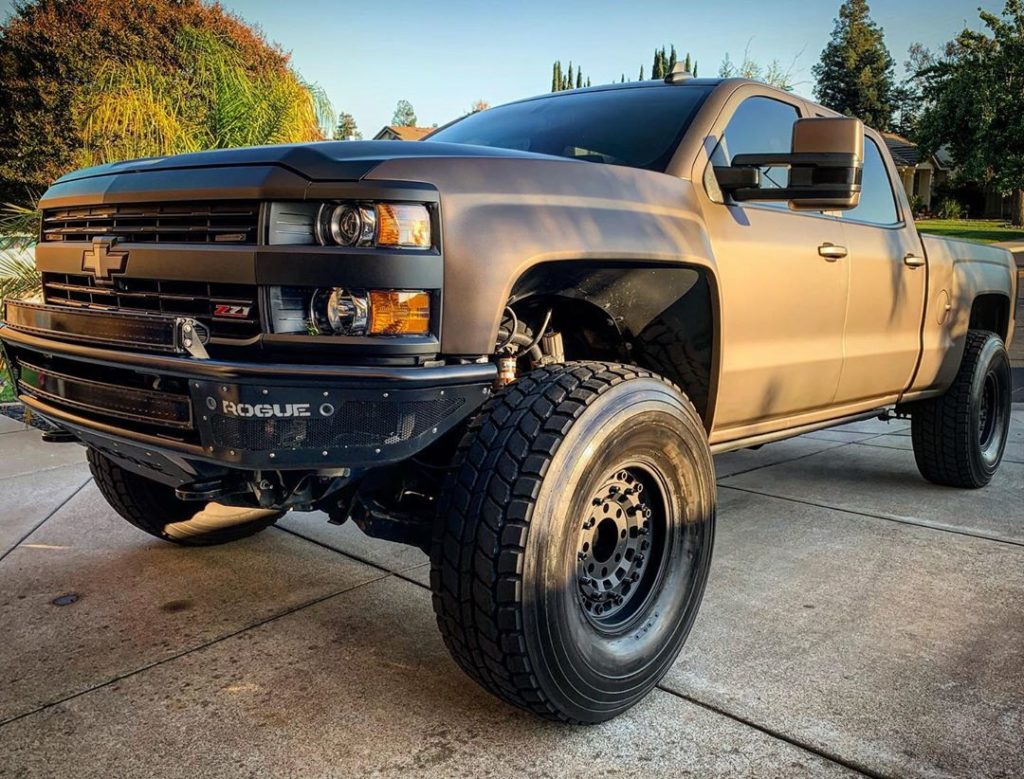 EXTERIOR
Exterior: The truck features a rugged off-road style with Rogue Racing front bumper equipped with 40″ light bars and a hidden dually backup light system. Mazzulla rear bumper, AMP power steps, and 3M matte brown wrap give it a unique prerunner look.
Rogue Racing USA front bumper
Mazzulla Offroad rear bumper
Rigid Industries Lights
40" Radius Midnight Edition Light Bars Mounted to Front Bumper
Dually D2 Hidden in Front Bumper
AMP Research Steps
3M Matte Brown Metallic Wrap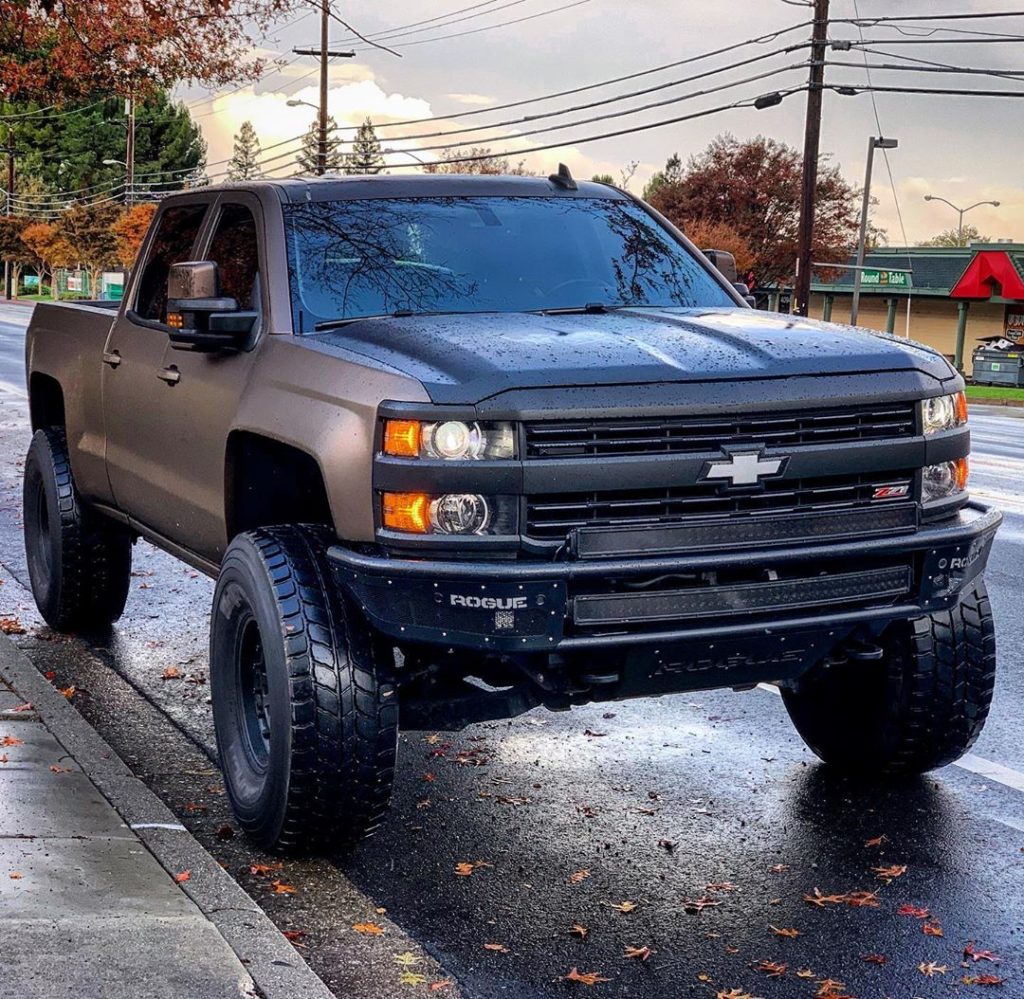 BODY
FiberWerx 3" Front Fenders
Body lines matched
Paint matched
Inner fender wells custom made
Custom rolled OE bedsides, enlarged wheel wells to clear 40" tires
Body lines matched
Paint matched
Color Matched Front Grill, Mirror Caps, and Bumper
FiberwerX 3″ front fenders provide extra clearance for the massive 40″ Mickey Thompson Baja Boss tires mounted on 17×10 Black Rhino Arsenal wheels. The wheel wells and bedsides are rolled and enlarged to prevent rubbing at full compression. Everything is color matched including the front grill for seamless integration.
WHEELS / TIRES
17×10 Black Rhino Arsenal (2 sets of 5 wheels)
Mickey Thompson Baja Boss 40×13.5/17 (5)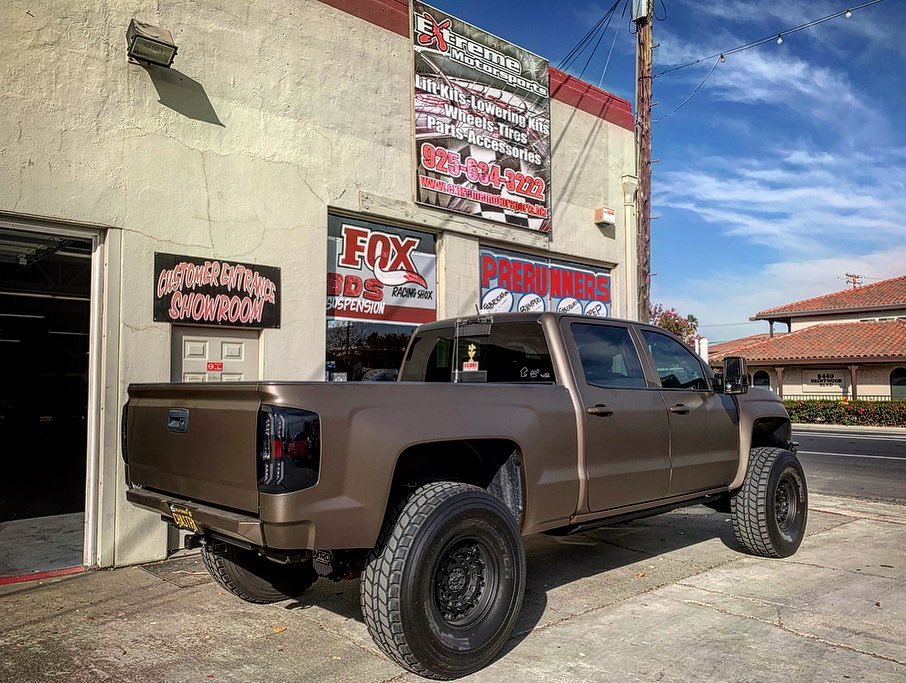 In total, every aspect is purpose-built to withstand harsh desert racing conditions – from the strengthened drivetrain and long travel suspension to the ruggedized body and aggressive tires. This Chevy Silverado prerunner has the specialized gear to hammer through whoops and while still being a reliable daily driver.
Conclusion
The 2500HD is the ultimate solid axle HD truck foundation but carefully weigh if its strengths align with your prerunning priorities and budget. Supplementing durability upgrades with weight savings and chassis stiffening helps unlock more performance.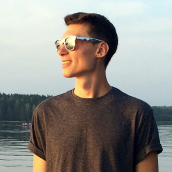 Matt Grabli
Matt brings over a decade of automotive expertise to his role as staff writer and editor at Offroadium.com. With an enduring passion for the off-road vehicles and adventures, he is devoted to creating interesting content that equips 4x4 enthusiasts with the knowledge to improve their rigs.