The Hyundai Kona is quite a fresh crossover that was launched in 2018. It belongs to the subcompact segment and is mostly focused on city driving and regular family trips. Even the nameplate of the vehicle shows its urban orientation – the Kona is named after the district of the Hawaiʻi island and "reflects the lifestyle of modern customers" (according to the automaker). The exterior design of the vehicle is also progressive, modern, and kinda urbanistic. However, all-wheel-drive versions of the Kona are available too, and being a crossover, the model comes with decent clearance, so theoretically it can be used for off-road driving.`
William Botka from Montreal, Quebec was curious and determined enough to find out – if an urban-oriented crossover is capable of dealing with off-road challenges. Even despite a good potential on paper, the Hyundai Kona is a very uncommon, even rare platform for off-roading – it is safe to say that William is one of the first (if not the first) enthusiasts to deal with this vehicle. Because of rareness, the aftermarket support for the Kona is almost nonexistent, hence you need to adjust the necessary components to fit the vehicle or fabricate them by yourself. In both cases, it takes a lot of effort to get the job done. Though, on the plus side is fuel efficiency and comfort, so the model can still be a convenient daily driver after all modifications.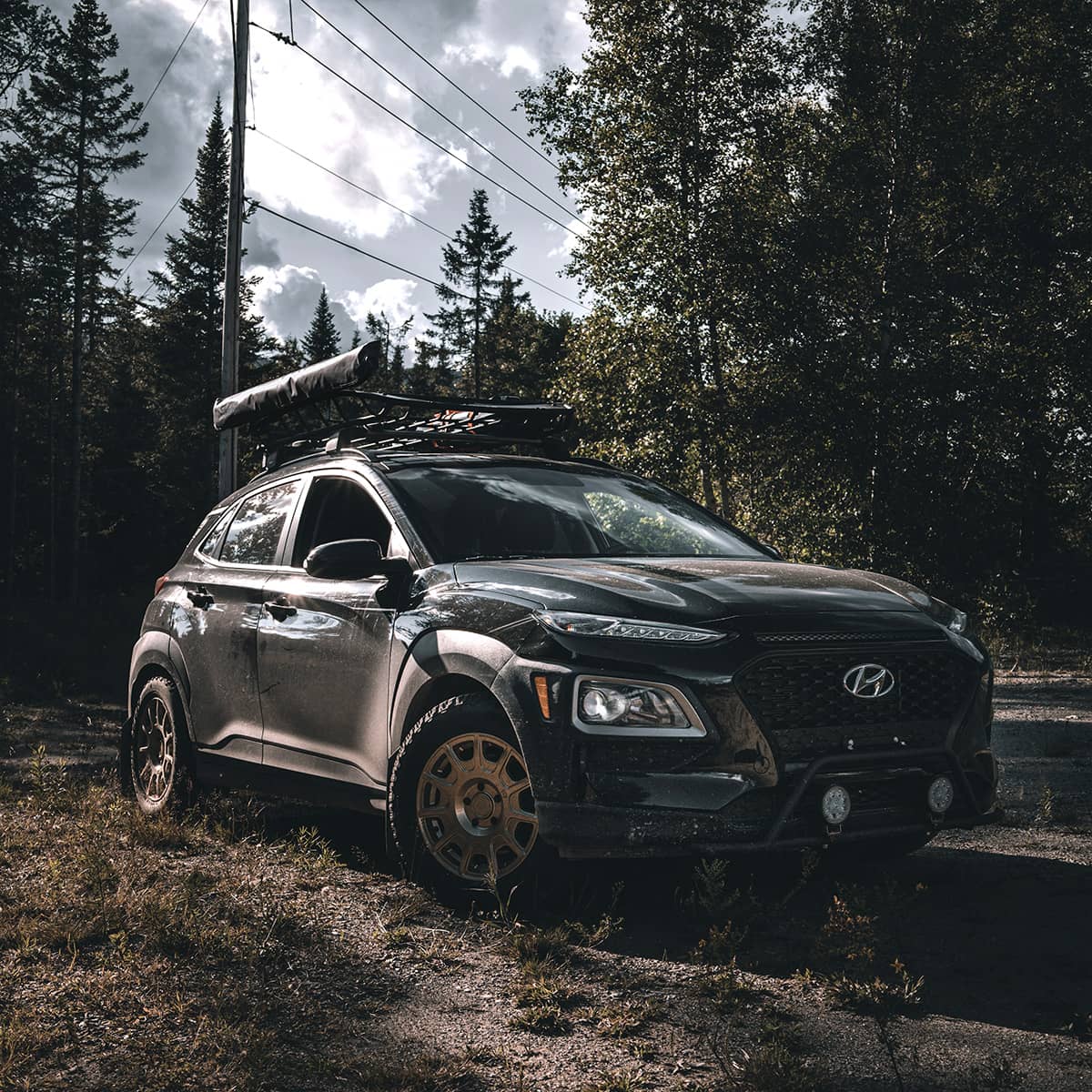 This is the case for William – he uses his 2019 Kona as a daily driver and made no modifications to the interior. On the outside, there are 30mm Eibach lift springs to make the vehicle higher and more capable, Rally Armor mud flaps, no-name LED flood lights, and a light bar by Rally Innovations that was originally designed for the Subaru Crosstrek. The Kona rides on 16″ offset MR139 wheels by Motegi wrapped in 215/65R16 Falken Wildpeak AT Trails. The engine also comes with a replaceable air filter by K&N.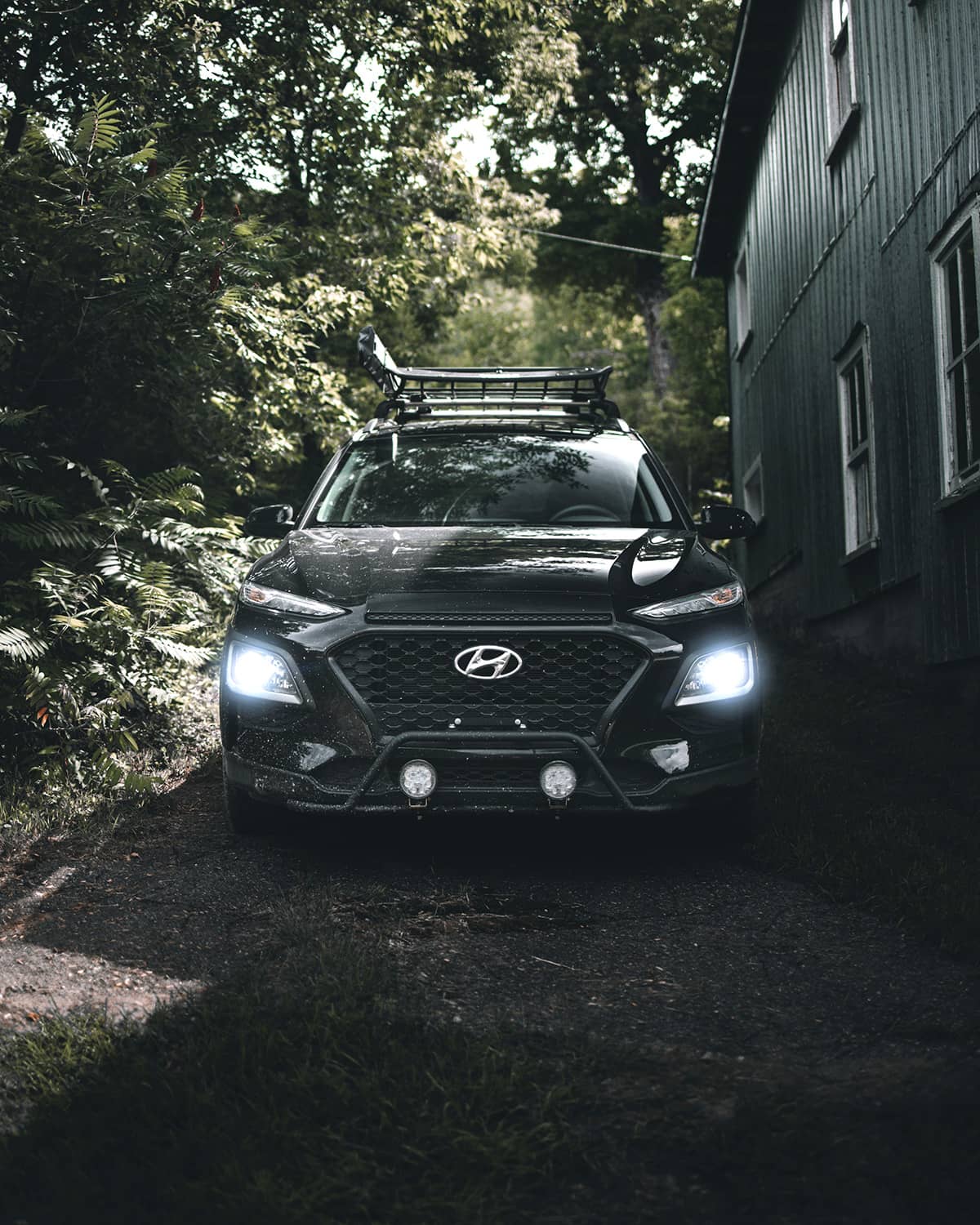 How did you become interested in off-roading?
– From a friend of mine, but also because of the lifestyle I live. I enjoy camping, hiking and as well I'm a wildlife photographer. Sometimes you need little bit more capability to access washed out fire roads and such.
Why did you choose this particular model for your project?
– Because I love being different. As my second Hyundai vehicle, I was happy with the brand but I wanted something with a good AWD to handle our intense Quebec winters. Yes, it's difficult if not impossible to find aftermarket products for this vehicle but I'm ok with making my own. Just adds to the uniqueness.
What inspired you to choose this modification style?
– My love of rally and small but capable JDM SUVs/vans.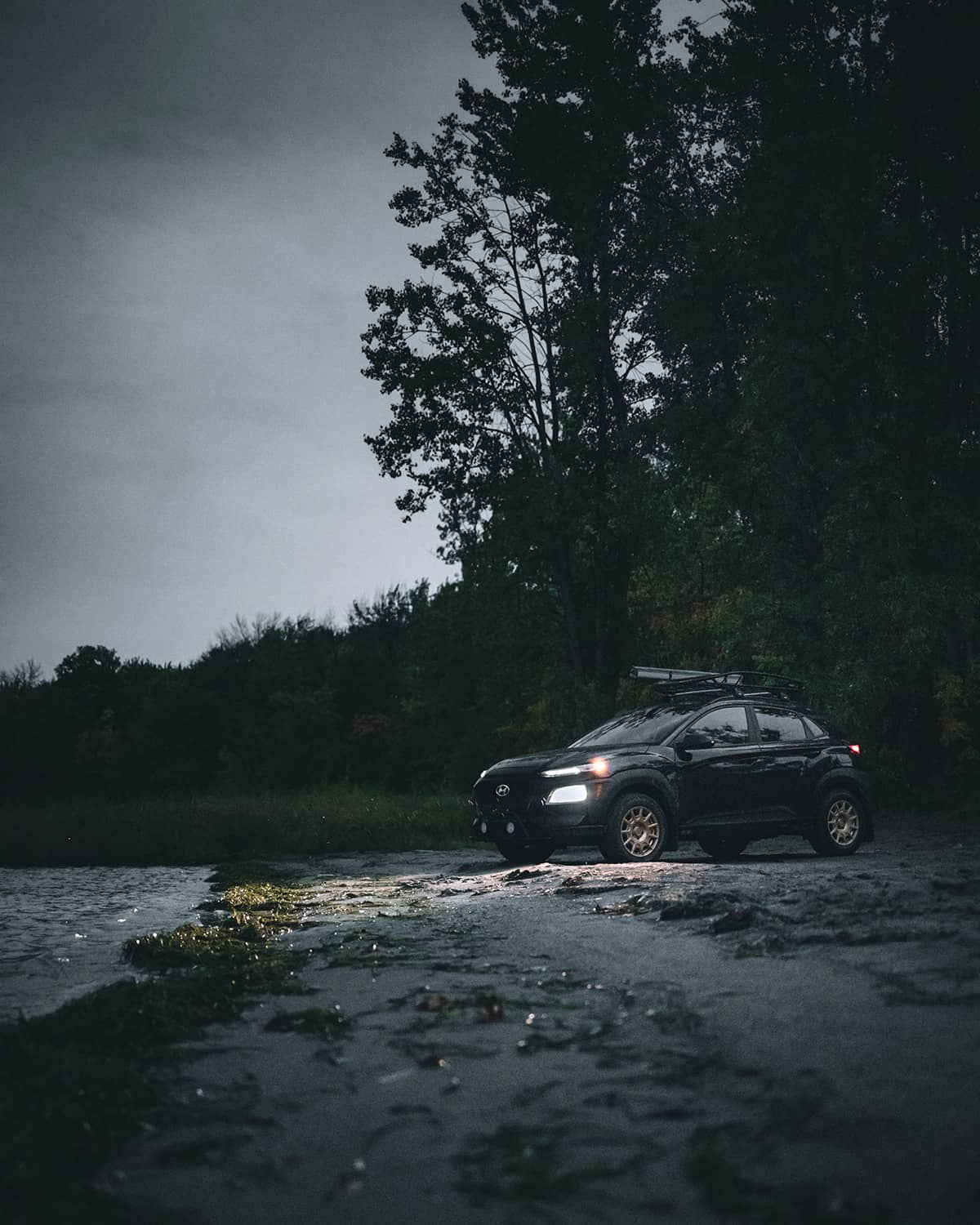 What challenges did you face while putting it together?
– Just finding out if things will work or fit. I took a gamble on the wheel setup not sure if it'll work and I was very happy it worked out. I think I measured 5 times before ordering . Also, I was looking for some form of front bumper protection and not much was out there. I had to modify an already existing option for a Subaru Crosstrek not knowing if it'll fit.
What do you love about your vehicle?
– How it always turns heads and the constant flow of people coming up to tell me how they like what I did with it. If it's the choice of vehicle, direction I went with it or the style of wheels I went with.
Is it your daily or a weekend ride?
– It's my daily.
Do you take it off road? If so, where and how often?
– Yes I do. Not very often but I like to take gravel scenic roads when I can. I mostly use it's capabilities in the winter with unpaved roads.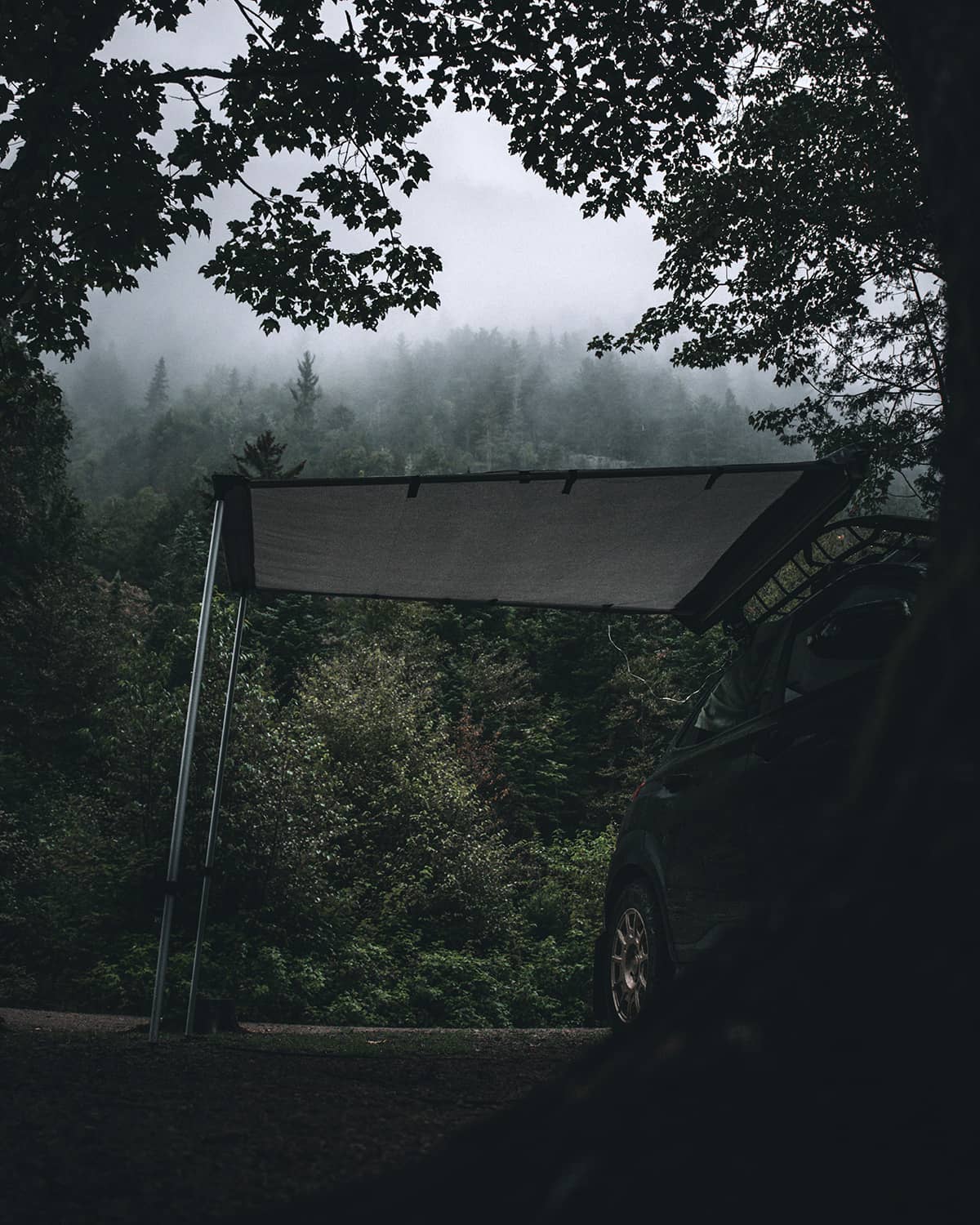 2019 Hyundai Kona Specs
Engine
K&N replaceable airfilter
Lift height and suspension modifications
30mm lift springs from Eibach
Wheel specs
16″x6″ 40mm offset MR139 wheels from Motegi
215/65R16 Falken Wildpeak AT Trails
Exterior mods
Thule roof rack and basket
Rally Innovations light bar for a Subaru Crosstrek (modified to fit)
no-name LED flood lights
Rally Armor mud flaps.
What are your future plans about this vehicle?
– Future plan is really to keep it where it is. I'm very happy with it's current state. I do drive a lot for work so anymore woutstart to severely hinder its fuel economy.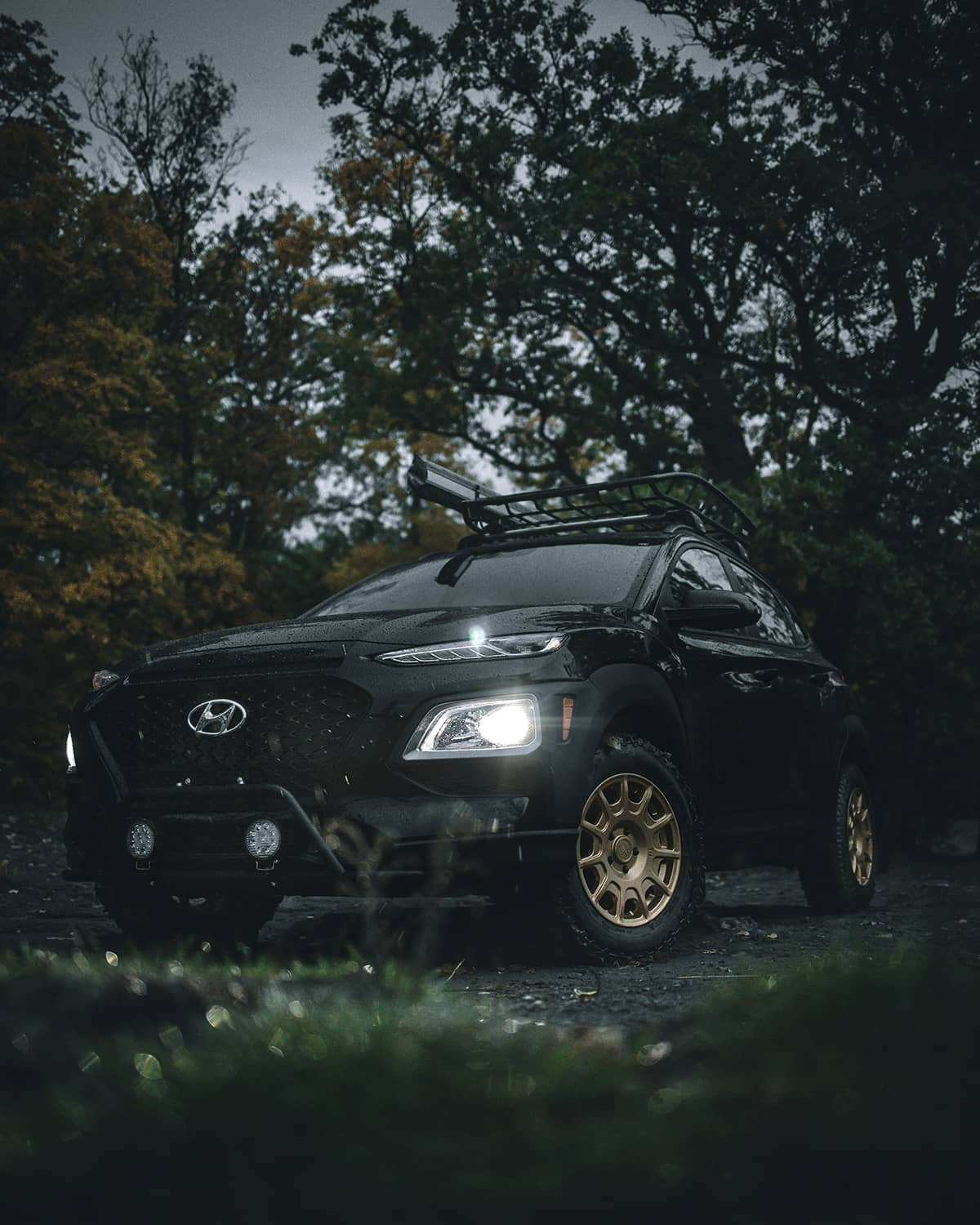 "As of now, William doesn't want to add more modifications to his Kona. It is a quite efficient daily driver and he doesn't take the vehicle off-road very often, mostly in the winter on unpaved roads, so right now an upgraded urban crossover is capable of ticking all the boxes."
Watch the progress and find out more about this Hyundai Kona off-road project by visiting the Instagram profile of the owner: @kdm_overland!
Stay tuned for more project reviews on Offroadium.com – Follow us on social media, and share this write-up if you enjoyed reading it!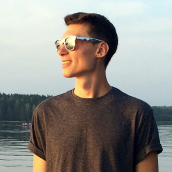 Matt Grabli
Automotive journalist and technical writer at Offroadium.com with more than 10 years of experience in the sphere of aftermarket parts and 4×4 vehicle modifications. Passionate about off-roading, outdoor adventures, and an active lifestyle.