Ford Bronco II Off-road Project – a Small but Capable Weekend Toy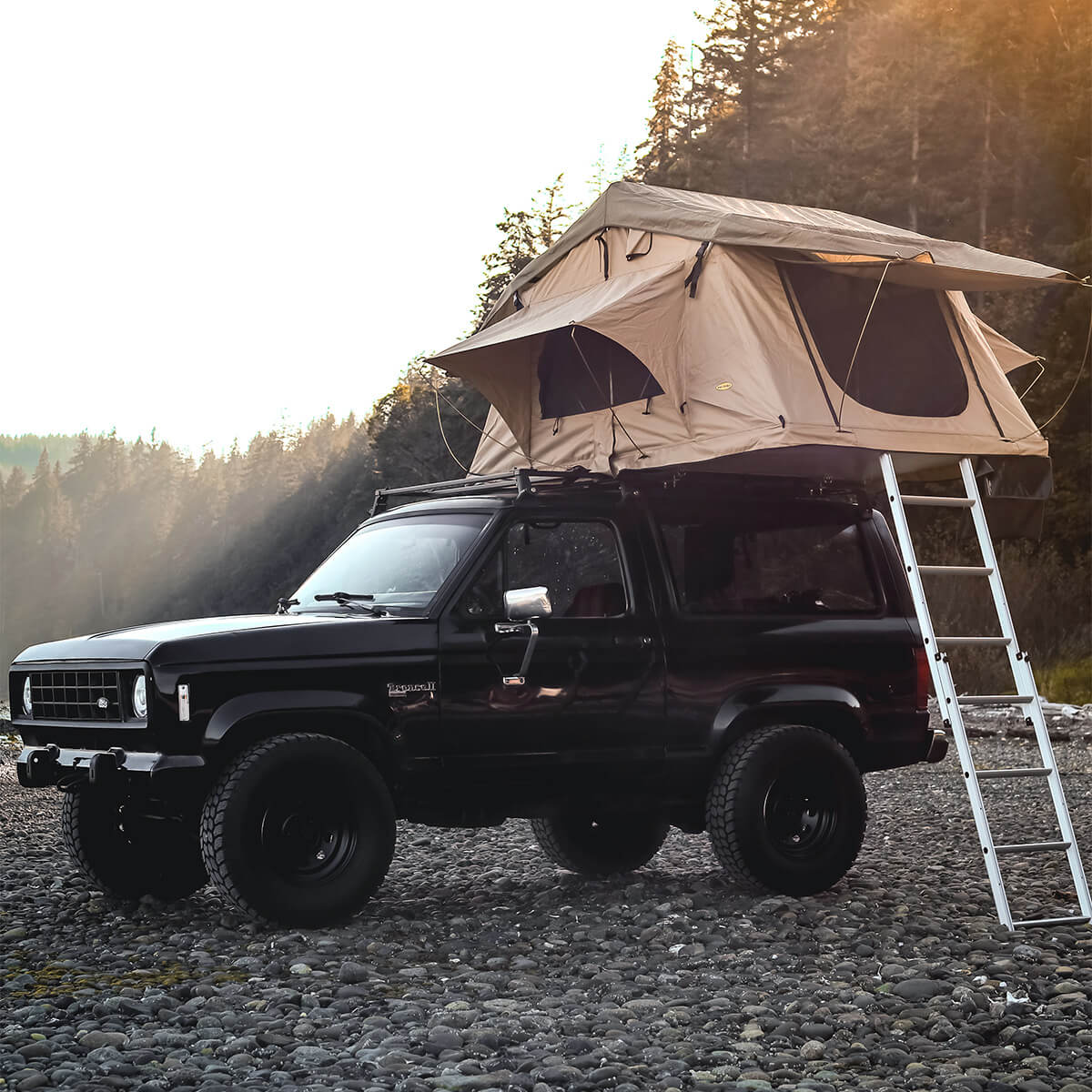 The Ford Bronco II was introduced to the market in 1984 and remained in production for 6 years. This compact SUV shares many parts with the Ford Ranger pickup truck but has a shorter chassis. It was deliberately made small and nimble, targeting young single males who would be glad to have an affordable, capable SUV that can take them to an off-road adventure and bring back home safely.
But with that last part, there were some problems. Due to a high center of mass, the vehicle was prone to rollover accidents on sharp turns, which became one of the main reasons for the model discontinuation. At the same time, this particularity of the Bronco II attracted the attention of people who love to tackle challenging trails and find extreme offroading very exciting.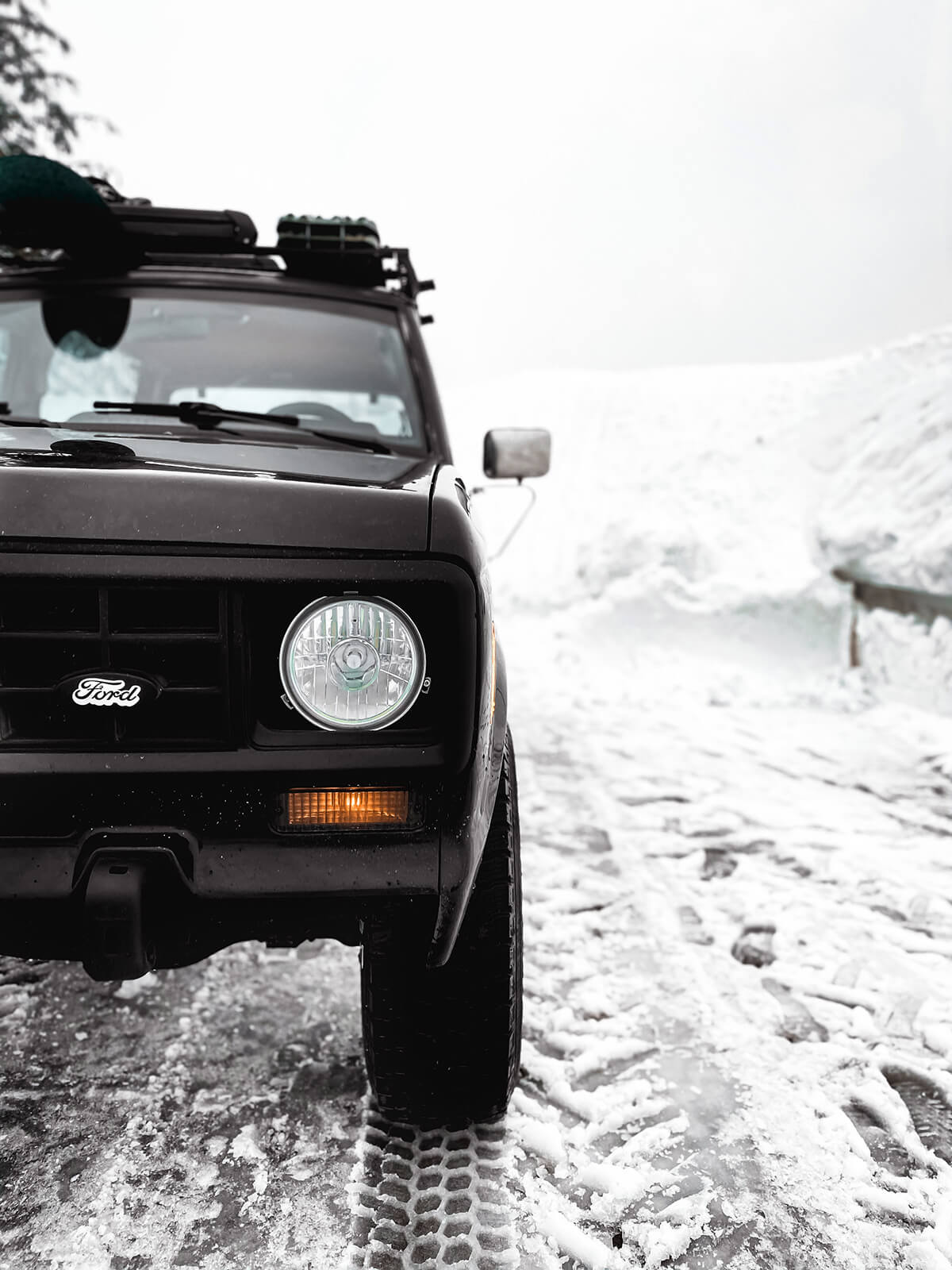 We met David Rouse from Seattle, Washington, the owner of the 1987 Ford Bronco II. He says he chose this model because he feels the connection with the vehicle while driving. David decided not to modify its suspension which he finds good enough for his needs.
Instead, he focused his attention on interior restoration and exterior redesign. Classic round headlights, blacked-out trim, custom roof rack, large off-road tires – it all looks sick! David continues working on this project, and we are looking forward to hearing more about his progress.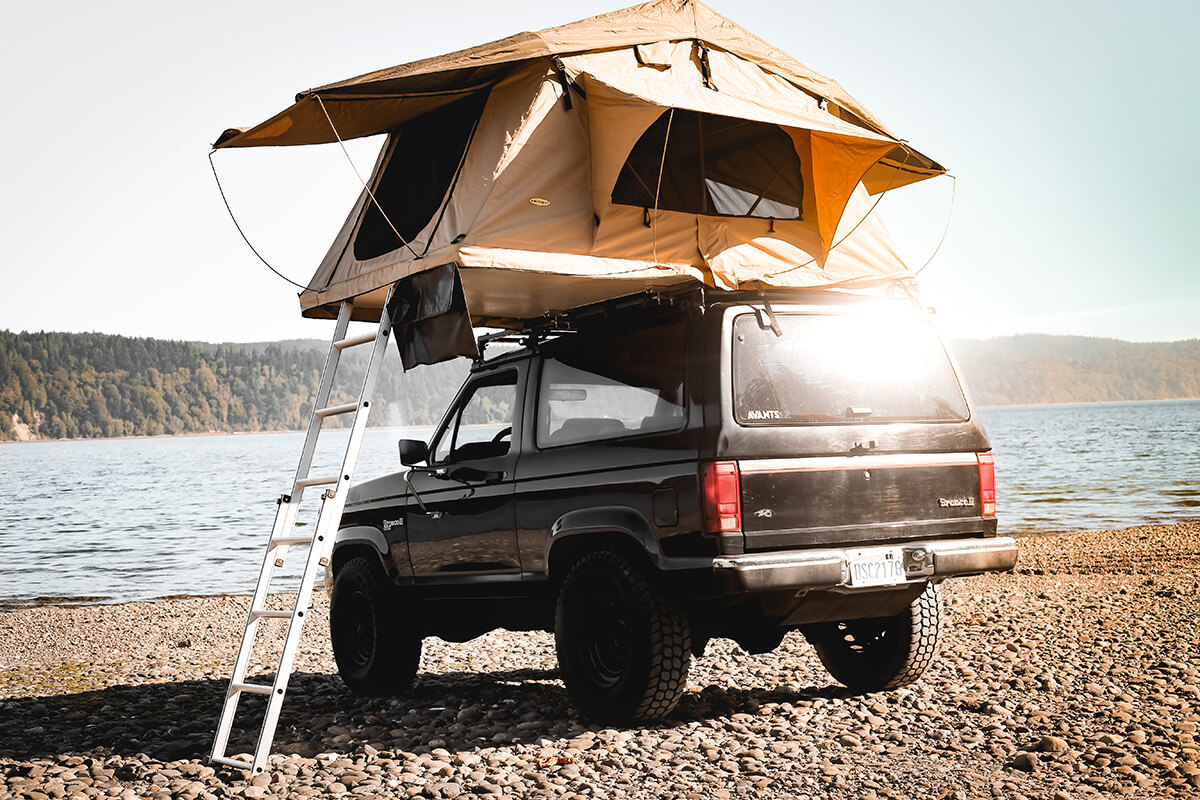 How did you become interested in off-roading?
– I have always loved Audis because of the AWD aspect. I used to snowboard a lot and there was something so cool about just being able to race up the snowy mountain without any issues. I bought a C5 Allroad which came equipped with the 3level adjustable air suspension, that's when I really started to get into off-roading. Then came the 07 FJ cruiser, that's when the fun really started happening.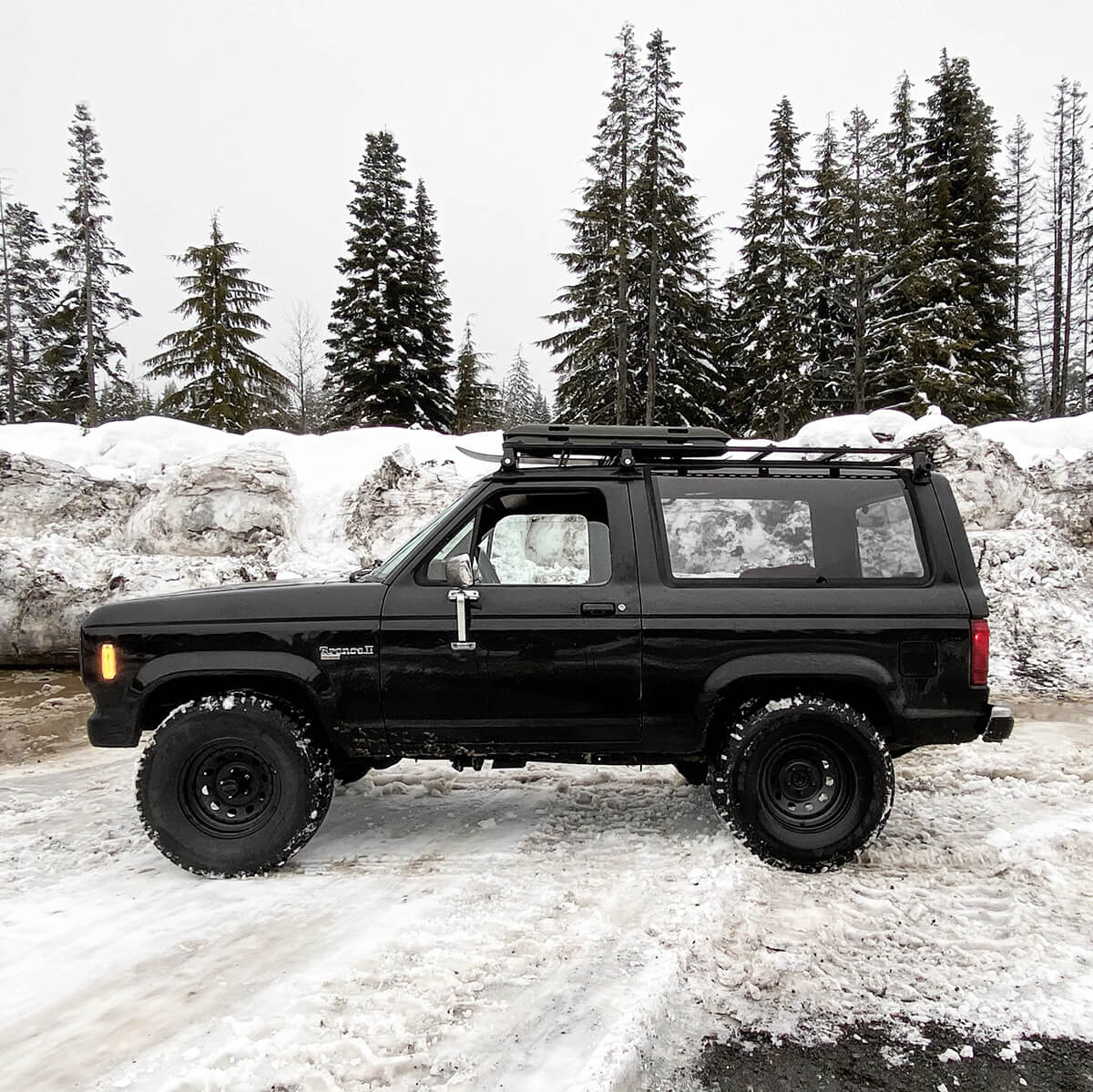 Why did you choose a Bronco II?
– I love the small size of the B2 along with the already capable stock suspension and 4WD.
What inspired you to choose this modification style?
– I think clean is the best choice when it comes to older fords. I kinda wanted to build what I think the B2 should have been following the classic Bronco styling.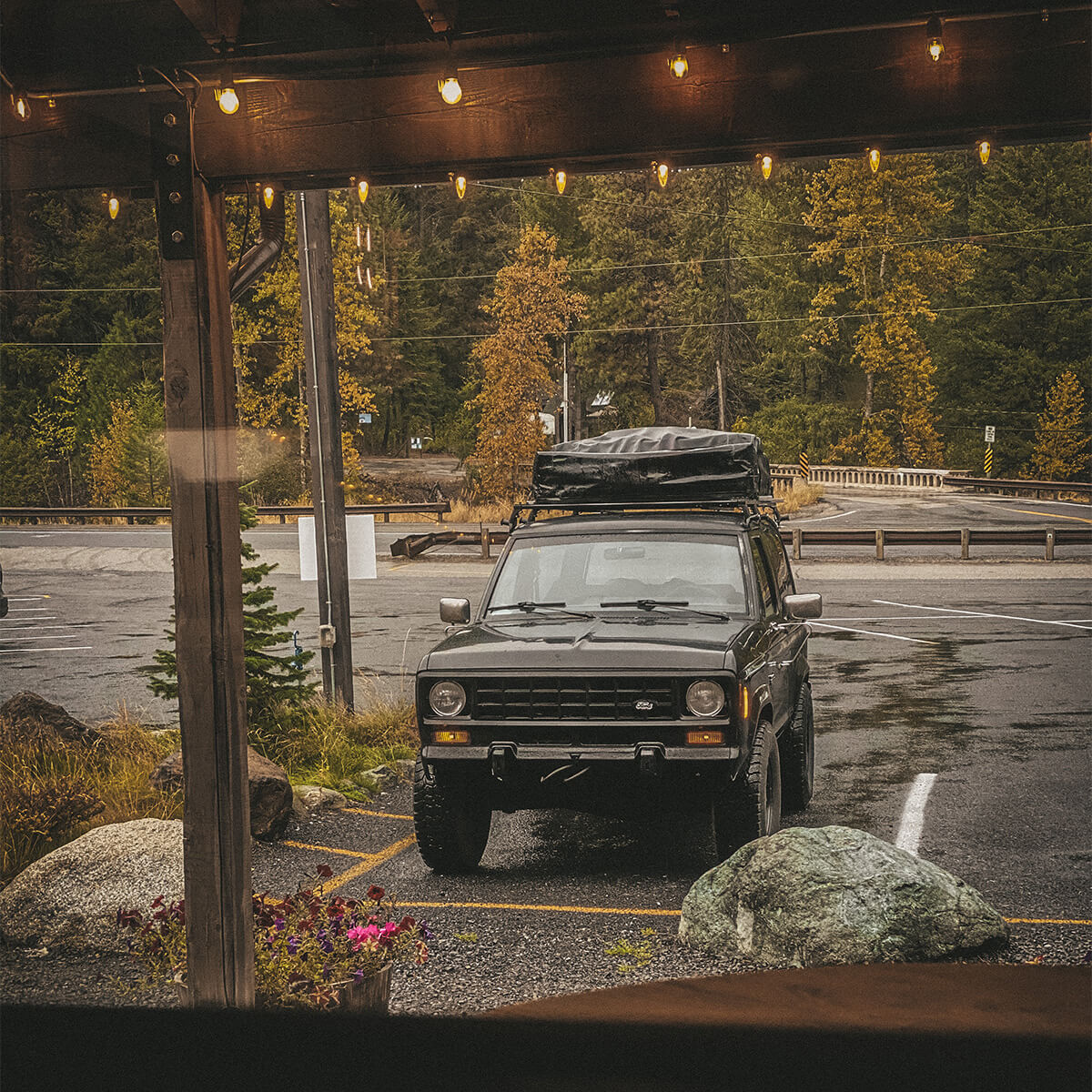 What challenges did you face while putting it together?
– The B2 unfortunately isn't the most reliable or powerful. So loading it up with the tent rack and big tires really required supporting mods. Especially with the age of the vehicle. But the build is still very much in its beginning stages.
What do you love about your vehicle?
– The capabilities, the look, the connected driving experience.
Is it your daily or a weekend ride?
– Weekend.
Do you take it off road? If so, where and how often?
– Yes, mostly around western Washington and Oregon. I try to take it out as much as I can, but it's been in the garage lately getting new bearings and aftermarket cooling.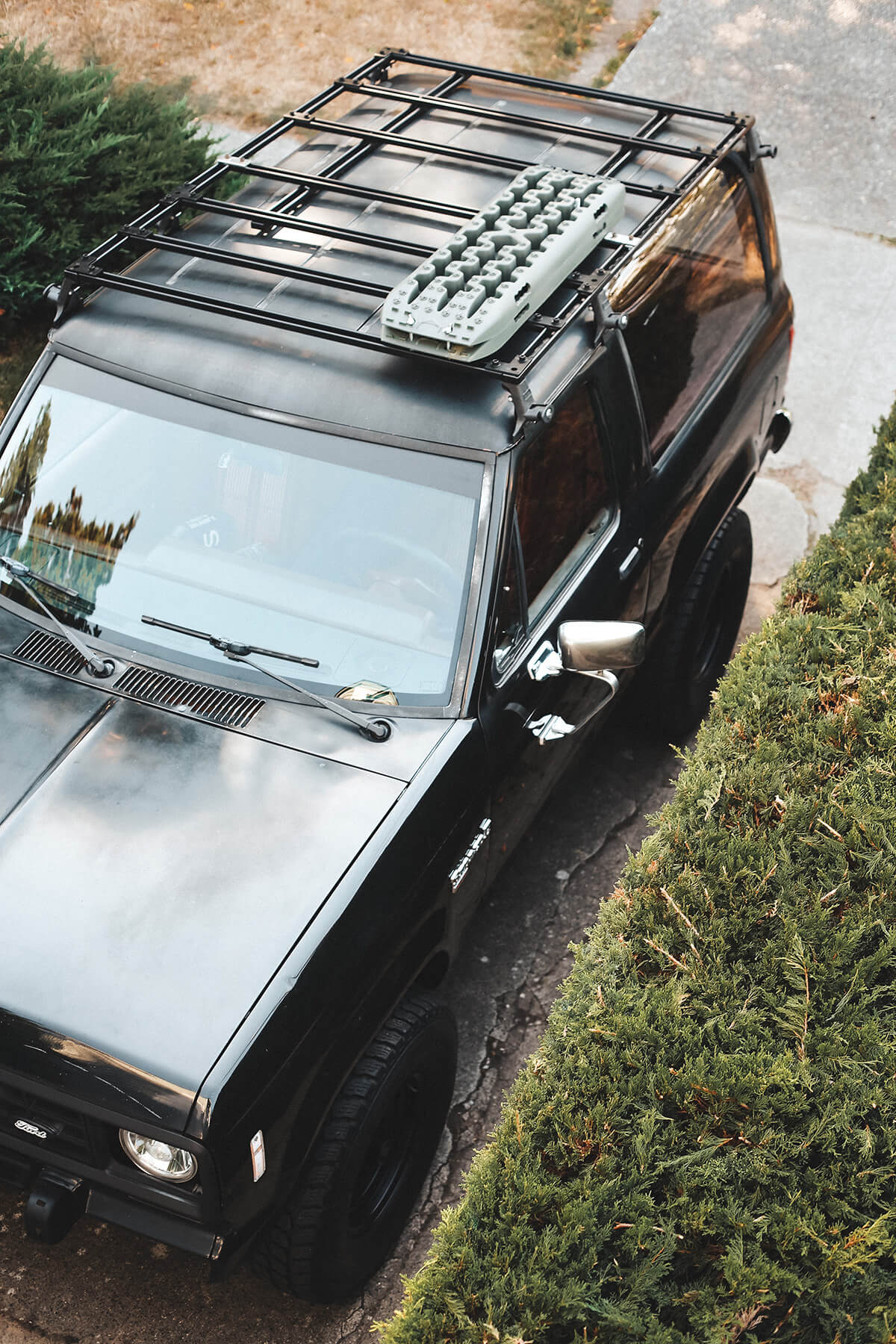 1987 Ford Bronco II Specs
Engine
– 2.9L V6 Fuel Injected, all stock at this time.
Suspension
– Stock suspension.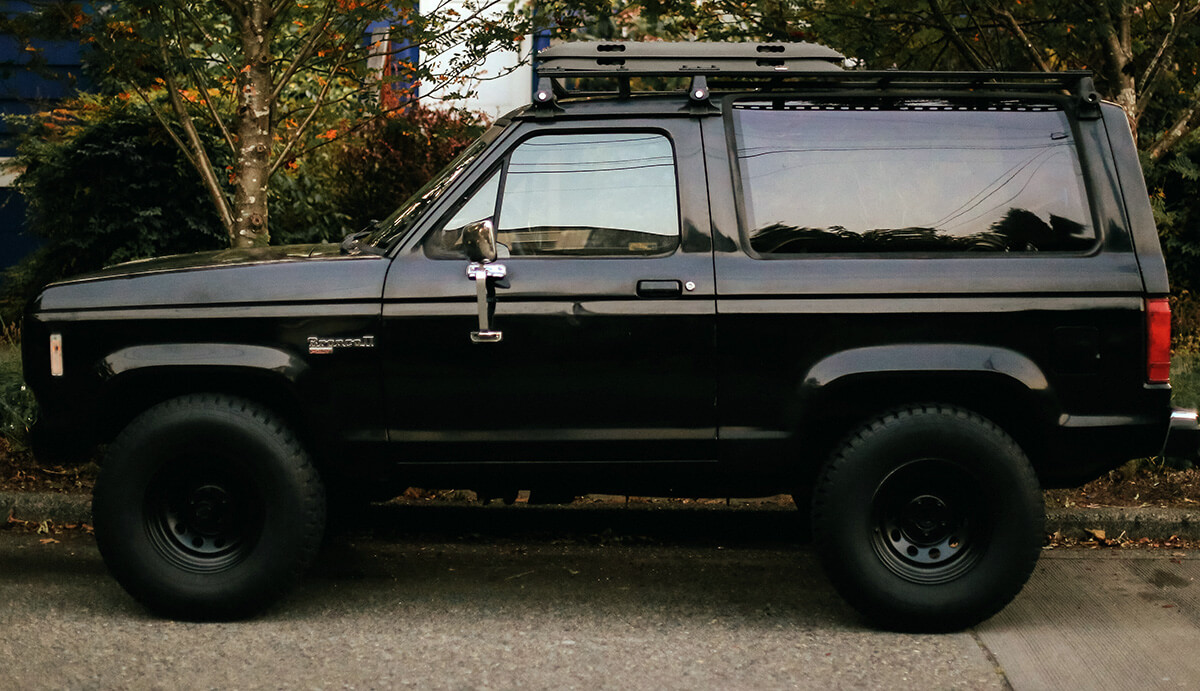 Wheel specs
– 15×8 wheels 31×10.5 tires. Federal
Exterior
– Classic Bronco, Circle Headlights
– Paint match Grill
– Custom safari rack built on a budget using UniStrut and modified Yakima 1A towers.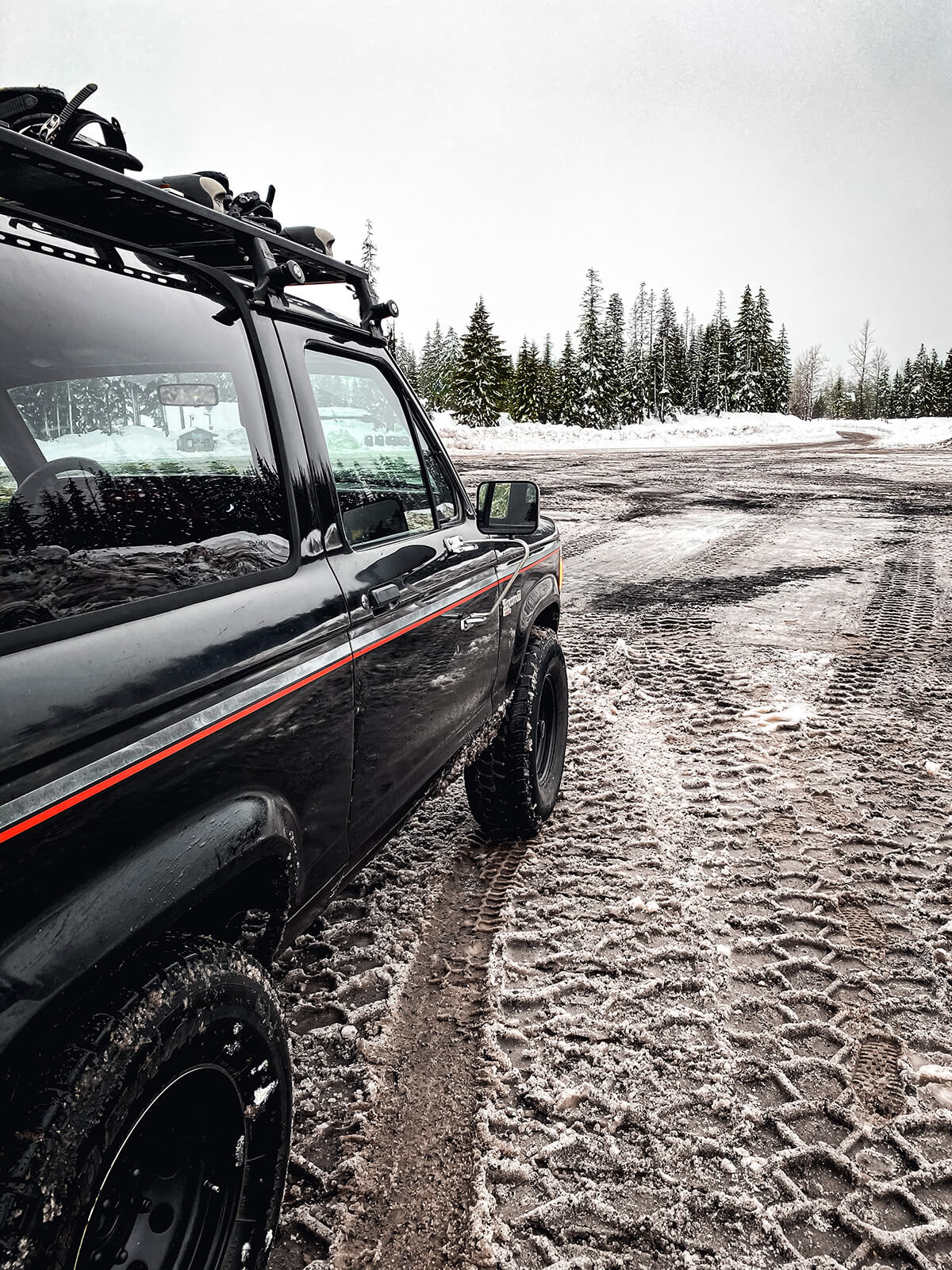 Interior
– Nothing special, just a near perfect restoration.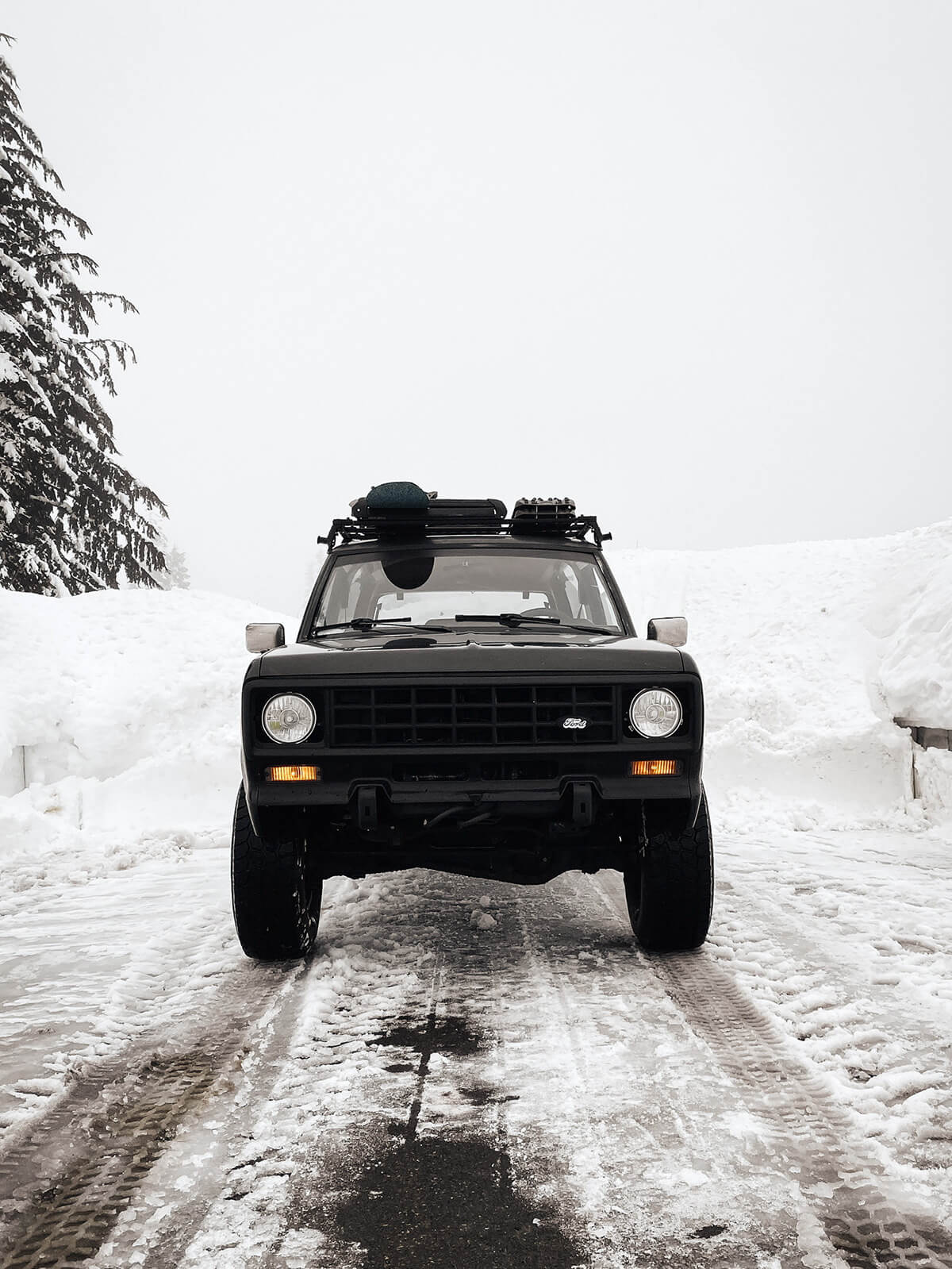 What are your future plans about this rig?
– 4.0 or 306 engine swap, upgraded axles, lockers maybe a small lift 2" or so.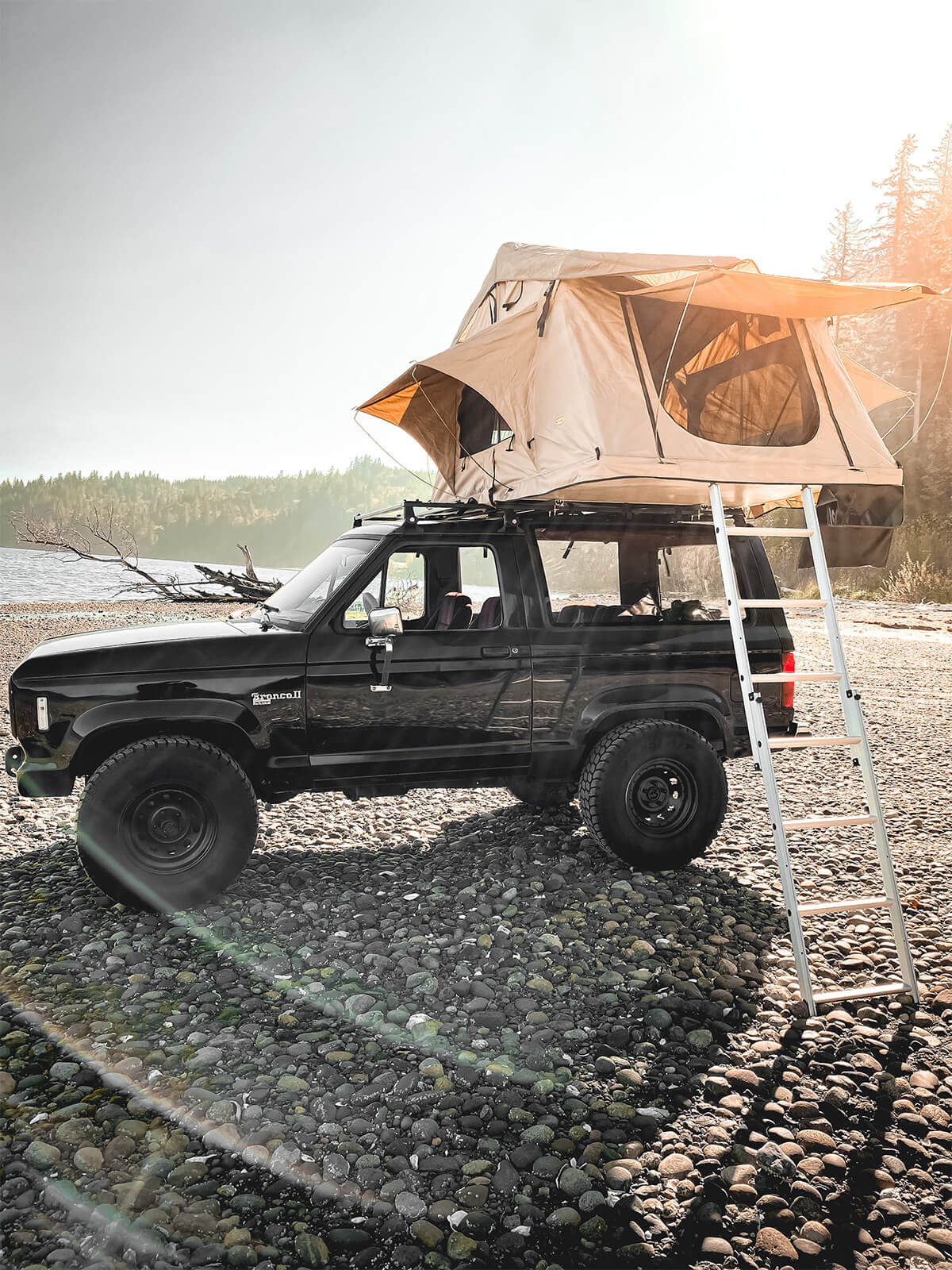 Watch the progress and find out more about this Ford Bronco II project by visiting the Instagram profile of the owner: @bronco.deux!
Stay tuned for more project reviews on Offroadium.com – Follow us on social media, and share this write-up if you enjoyed reading it!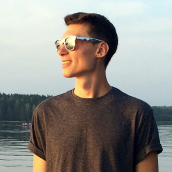 Matt Grabli
Automotive journalist and technical writer at Offroadium.com with more than 10 years of experience in the sphere of aftermarket parts and 4×4 vehicle modifications. Passionate about off-roading, outdoor adventures, and an active lifestyle.