If you're looking for a reliable vehicle to take off the beaten path and tackle some difficult trails, then there is no better choice than a classic body-on-frame SUV. With their simple and unbeatable 4-wheel-drive systems, lockers, and high clearance in the stock form they will get you much further into the wilderness than any modified crossover.
"The Toyota 4Runner and Jeep Cherokee are perhaps the first models that spring to mind, but the market is brimming with alternative choices that may provide you a better bang for your buck."
Being a tried and tested 4×4 platform that gained huge popularity on the global market, the Mitsubishi Montero II became one of the closest competitors of the 4Runner. It provides a very similar set of off-road features thanks to the Super-Select 4-wheel-drive-system with a low range and locking differentials.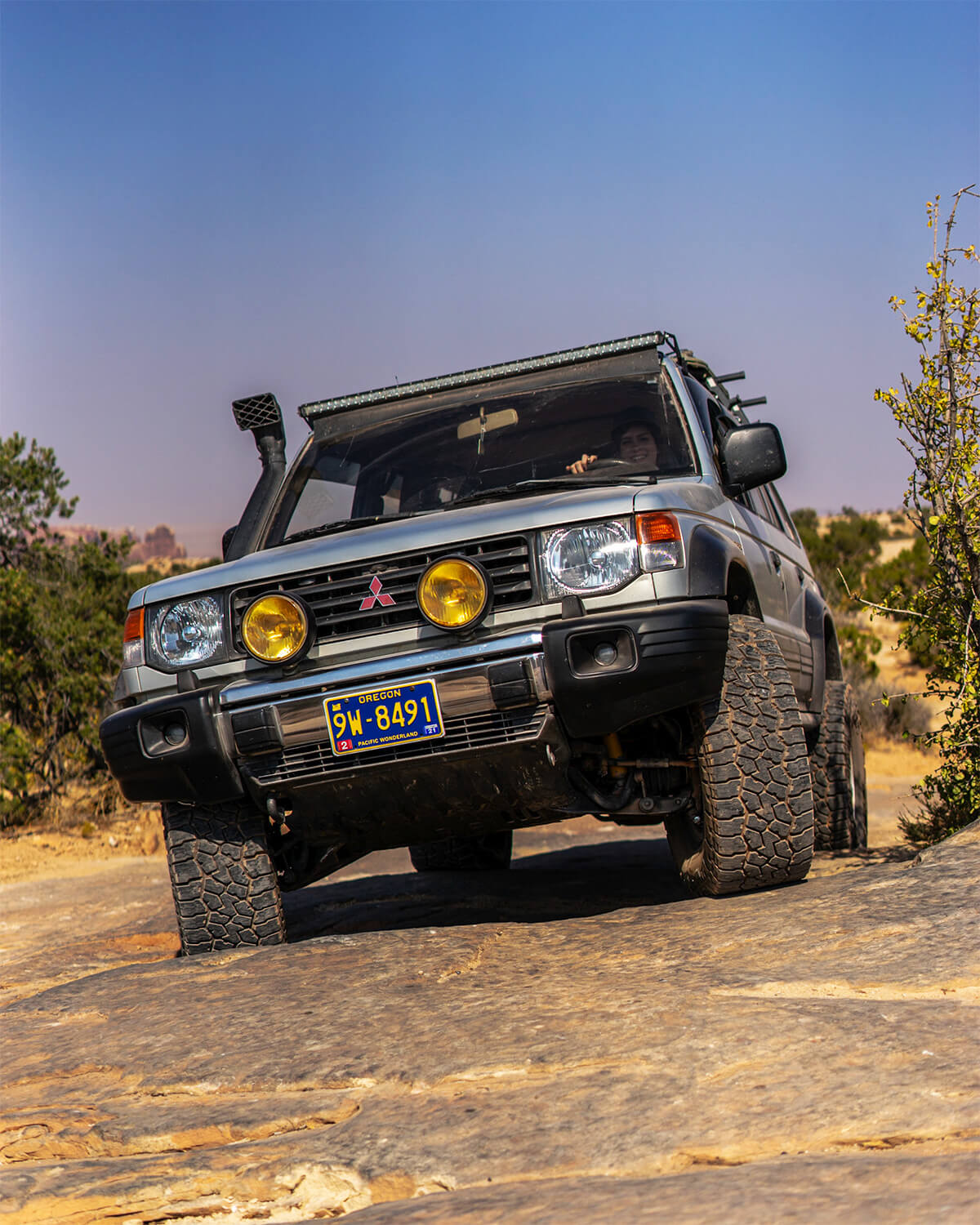 This model is praised for its spacious 7-seater interior, which is perfect if you want to share an off-road experience with your friends or family members. You'll also enjoy plenty of storage space that is available in the cargo area, especially with the 2nd and 3rd-row seats removed. It means you can carry all kinds of equipment for outdoor adventures and arrange a convenient sleeping platform with a drawer system hidden underneath it.
The owner of this silver gen 2 1994 Mitsubishi Montero SR Erik, Dahlen from Bend, Oregon did just that. He picked up this rig as a replacement to the old Honda CR-V which no longer could support his desire to explore more difficult trails due to the obvious limitations of a unibody crossover. He enhanced the off-road capabilities of the Montero by installing a 2″ inch lift and set of 33×12.50R15 Falken Wildpeak All-terrain tires along with some other exterior upgrades which allowed him to experience all the benefits of this platform. Read on to find out more about his outdoor workhorse!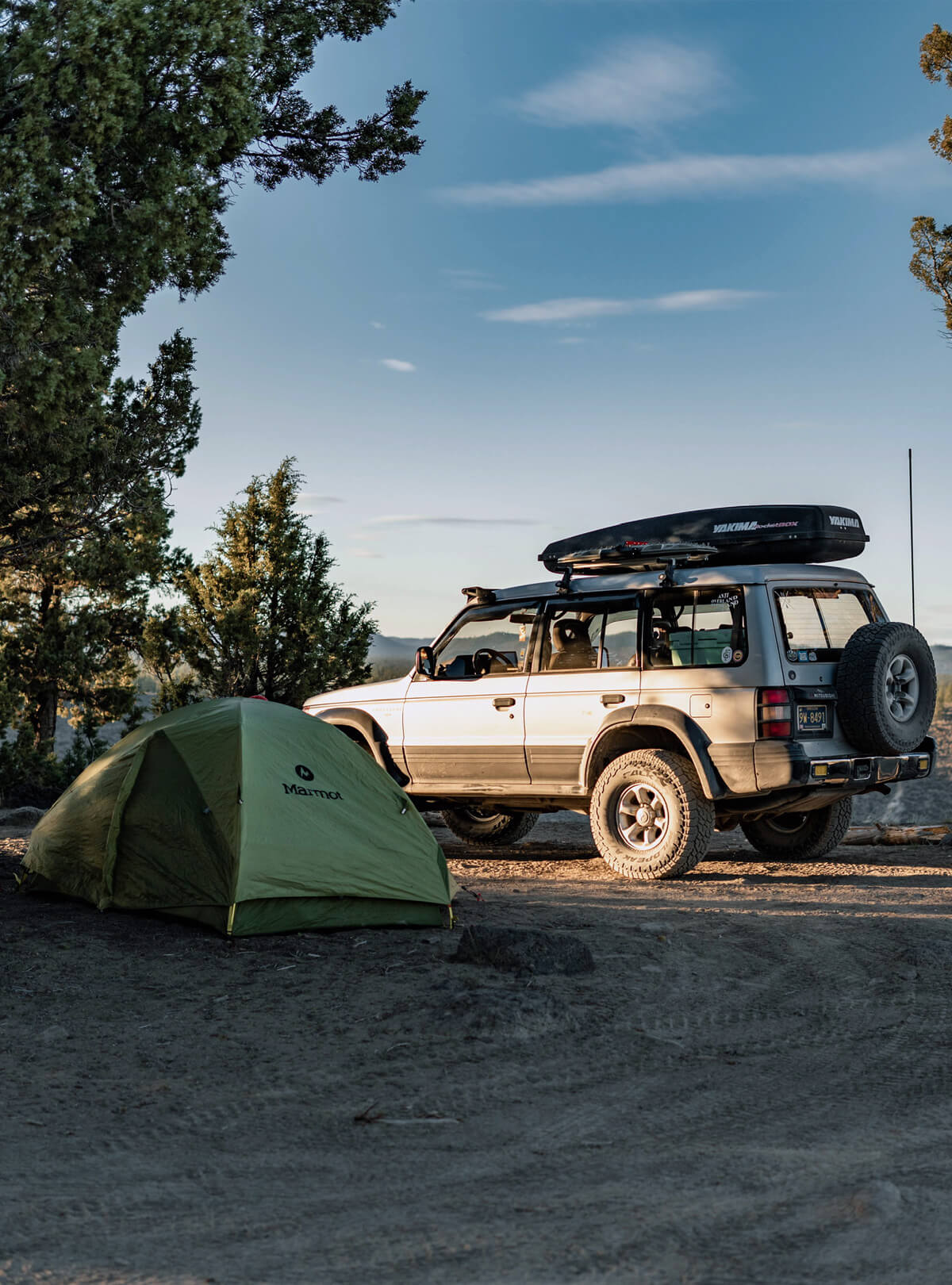 How did you become interested in off-roading?
– Living in Central Oregon has many places to explore and see so close to home that I would go out whenever I could in my Honda CR-V.
Why did you choose this particular model for your project?
– After a while it was clear that the CR-V though fairly capable had its limits. I started looking around for a replacement that could take me where I wanted and further. Toyotas are great but pricey for my budget at the time. I stumbled across a couple Instagram accounts @gondirtin, @roaminglost, and @itsaboutfam who all had Monteros and I was hooked. It's an affordable and very capable platform with a very impressive race history.
What inspired you to choose this modification style?
– Modifications that were necessary to help with making the vehicle even more offroad worthy but not over done was the goal. The original Design of the Montero is great to begin with so major changes weren't needed. Simple yet functional was the key.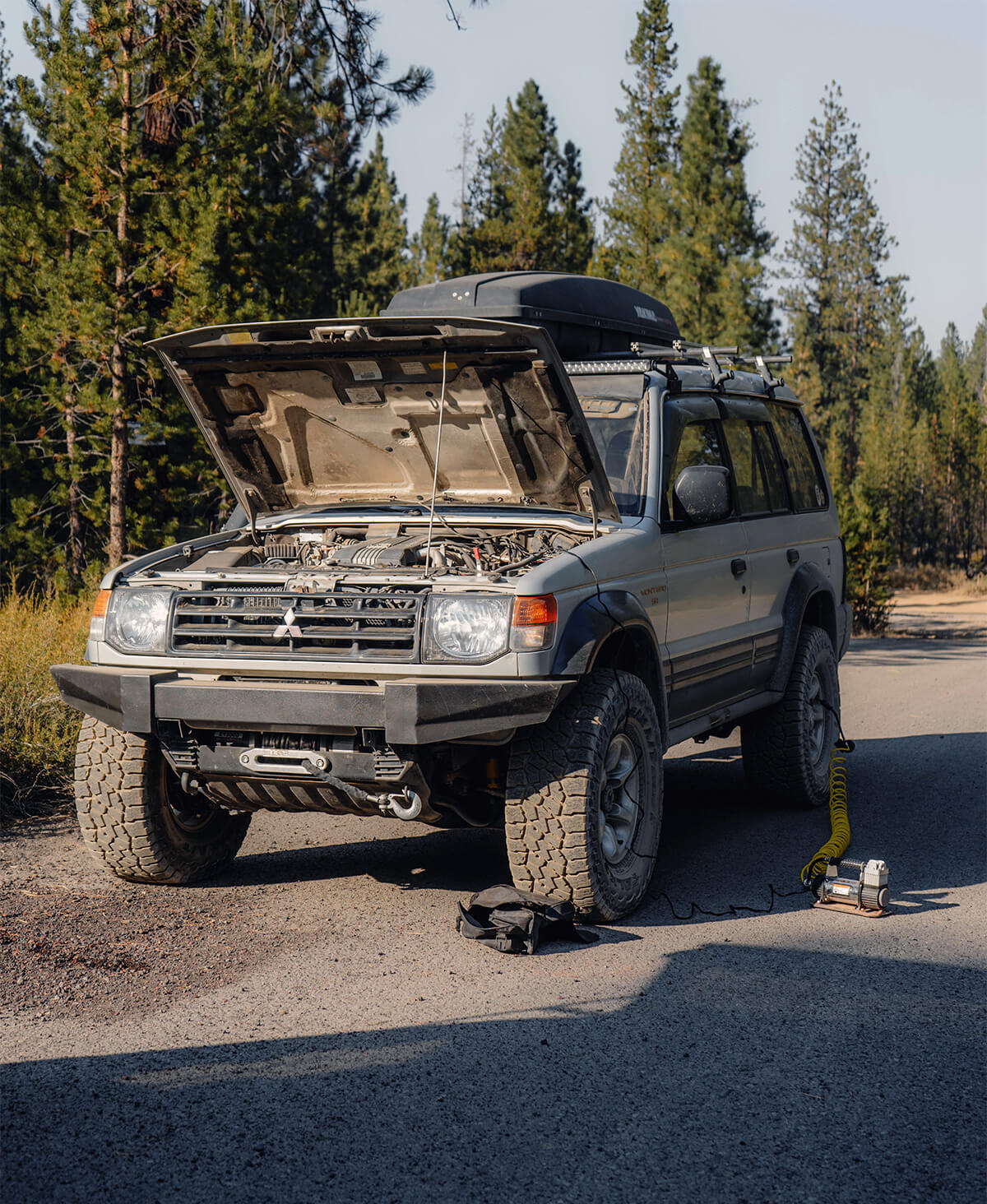 What challenges did you face while putting it together?
– As great as the Montero is it is a less known and not as popular a vehicle so aftermarket support is not as wide spread as it would be for a Tacoma so finding certain parts or mods aren't as easy to come by. Thankfully popularity is growing and with it more options.
What do you love about your vehicle?
– I've always been into having something different than the norm and the Montero fits that bill.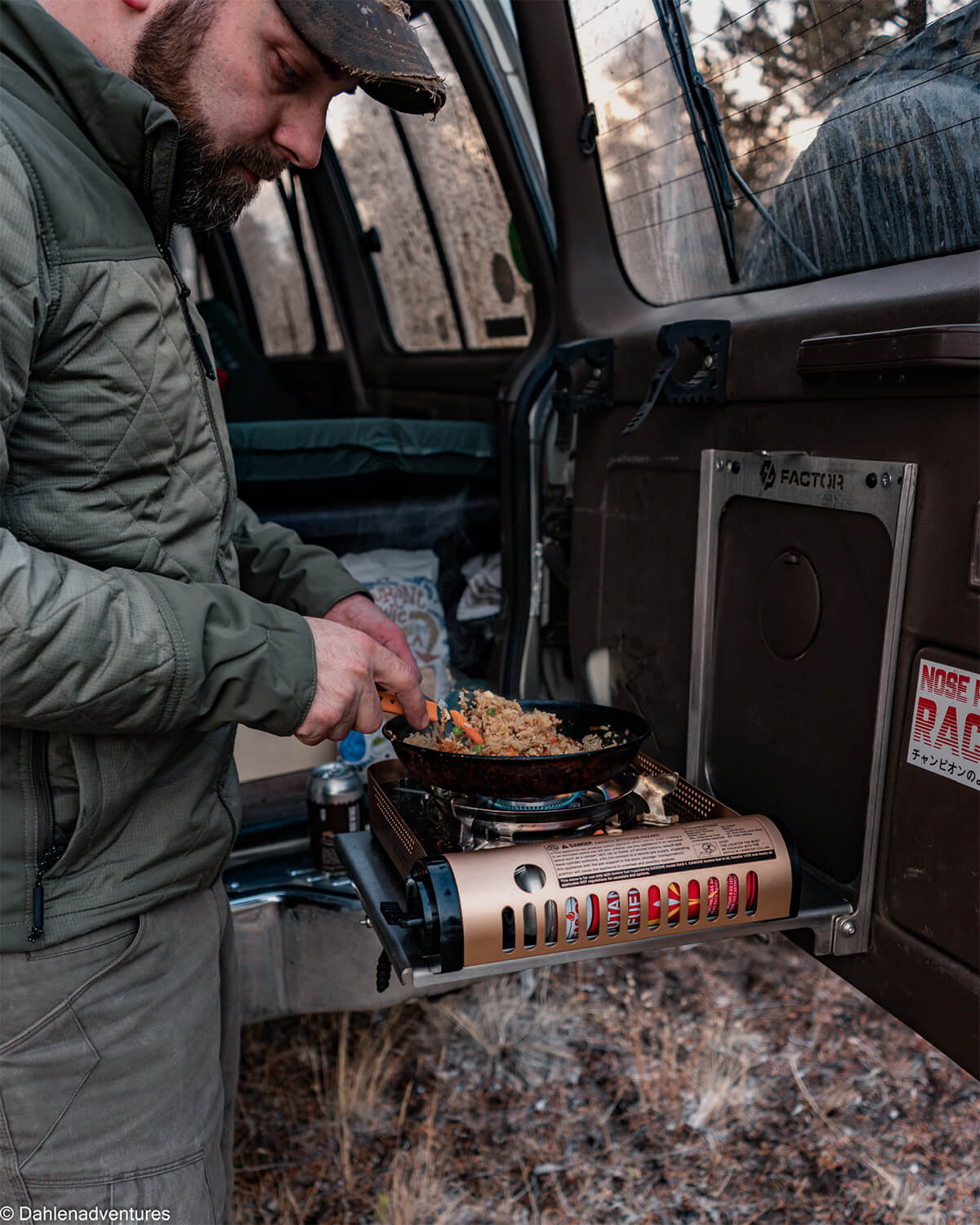 Is it your daily or a weekend ride?
– It is my daily ride.
Do you take it off road? If so, where and how often?
– As often as I can get off road mostly in central Oregon but farther trips when time allows.
1994 Mitsubishi Montero SR Specs
Engine specs, modifications
– 3.5 L DOHC V6 engine all stock except for a snorkel to help with better breathing.
Lift height and suspension modifications
– 2" lift is accomplished via old man emu hd rear springs and front torsion bars adjusted to compensate for higher ride height. Dampening is helped by Bilstein shocks.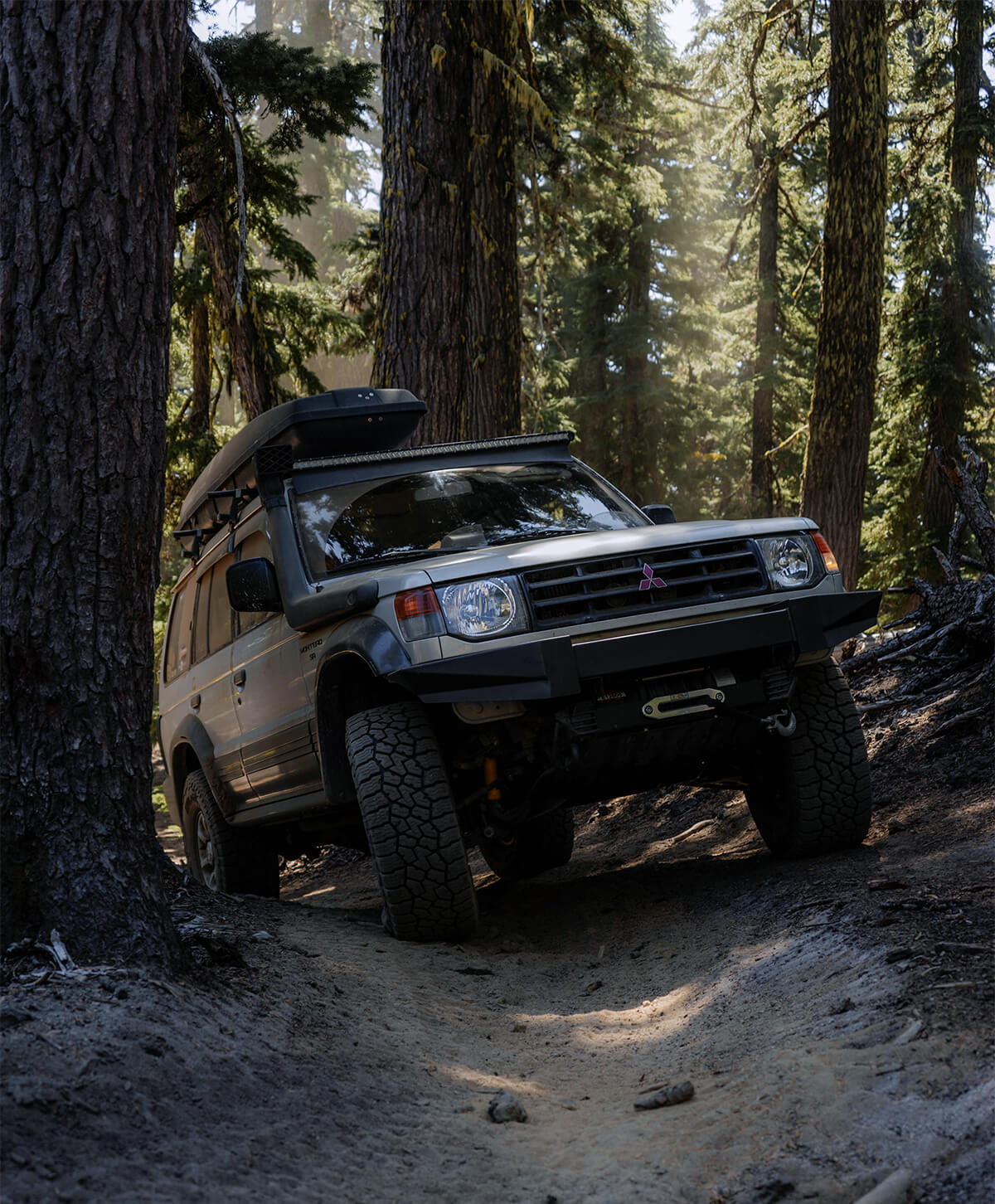 Wheel specs
– Stock 15×6.5" wheels wrapped in 33×12.50R15 Falken Wildpeak AT3W
Exterior mods
– Adventure driven design front bumper
– Yakima roof bars and storage box.
Interior mods
– Android audio unit with carplay for navigation and tunes
– Rear sleeping platform and storage solution
– GP factor rear table
– 5.11 tactical hexgrid seat storage
– Midland MXT 115 radio for comms
– Switch-Pros 9100 for control of lights and accessories
– 300 watt inverter for powering accessories.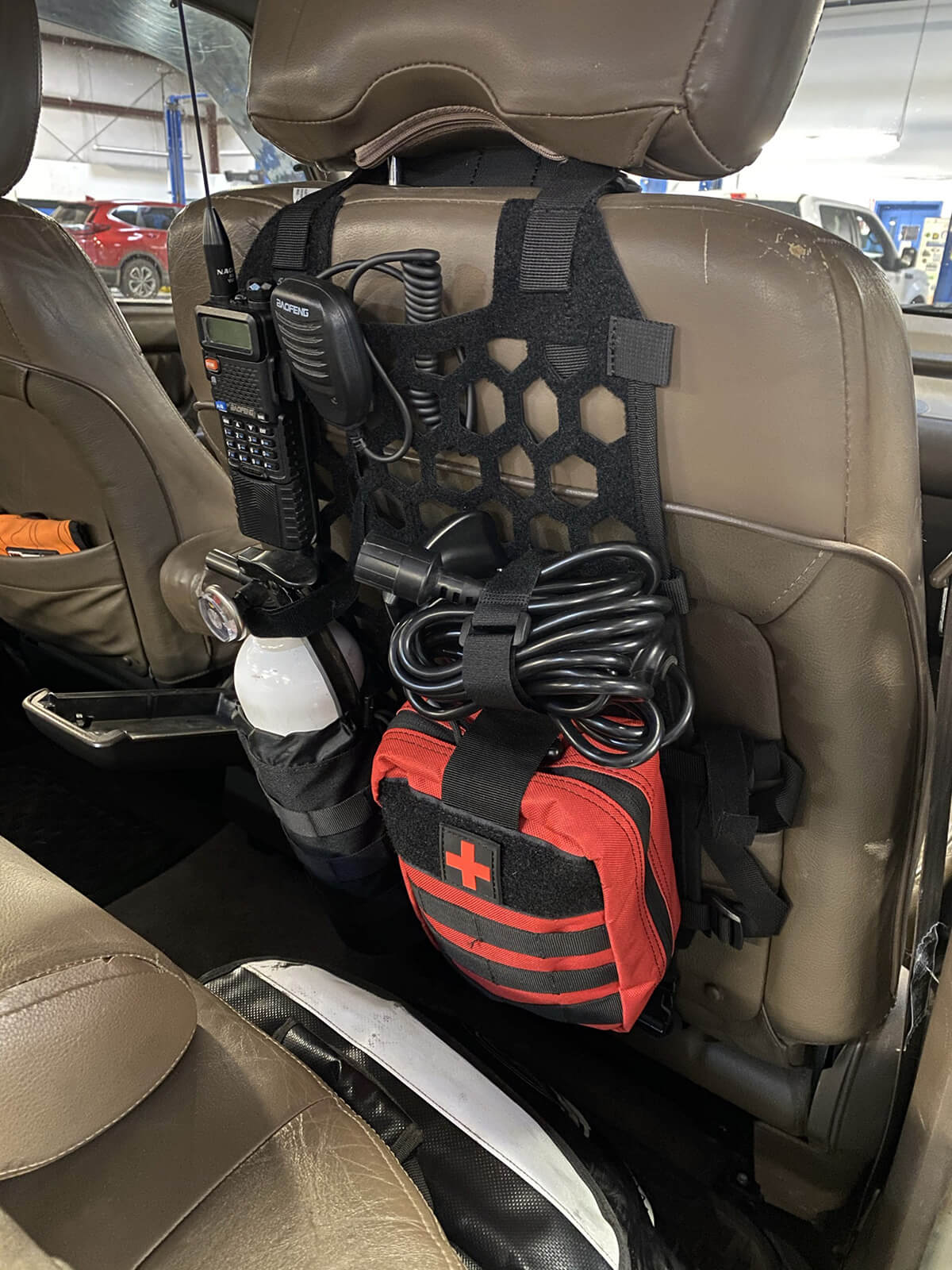 All other mods
– Adventure driven design winchplate with Engo 12k lb winch
– Xploreadventuregear 50" light bar for added visibility on trails
– Montero gen 2.5 headlights with lasfit led bulbs.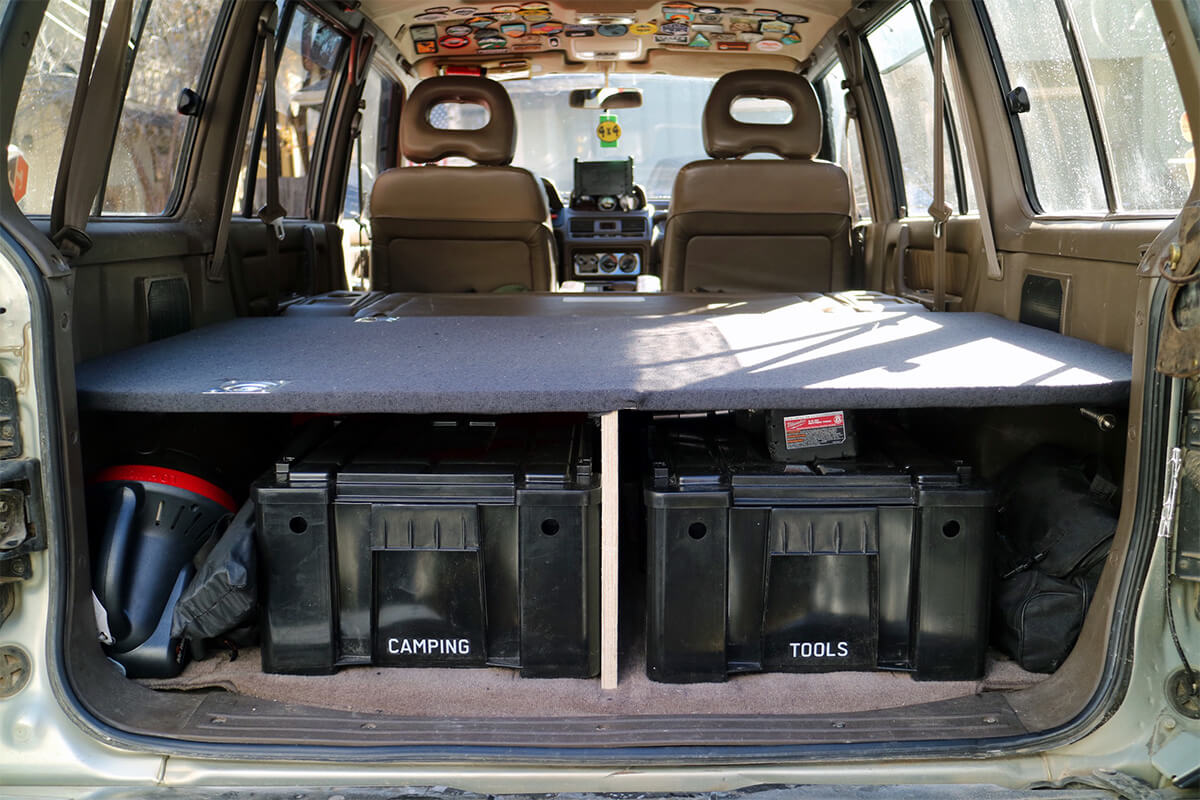 What are your future plans about this vehicle?
– There are other mods I have planned in the way of a better roof rack, possibly bigger tires and other suspension upgrades. But it does very well even in its current setup.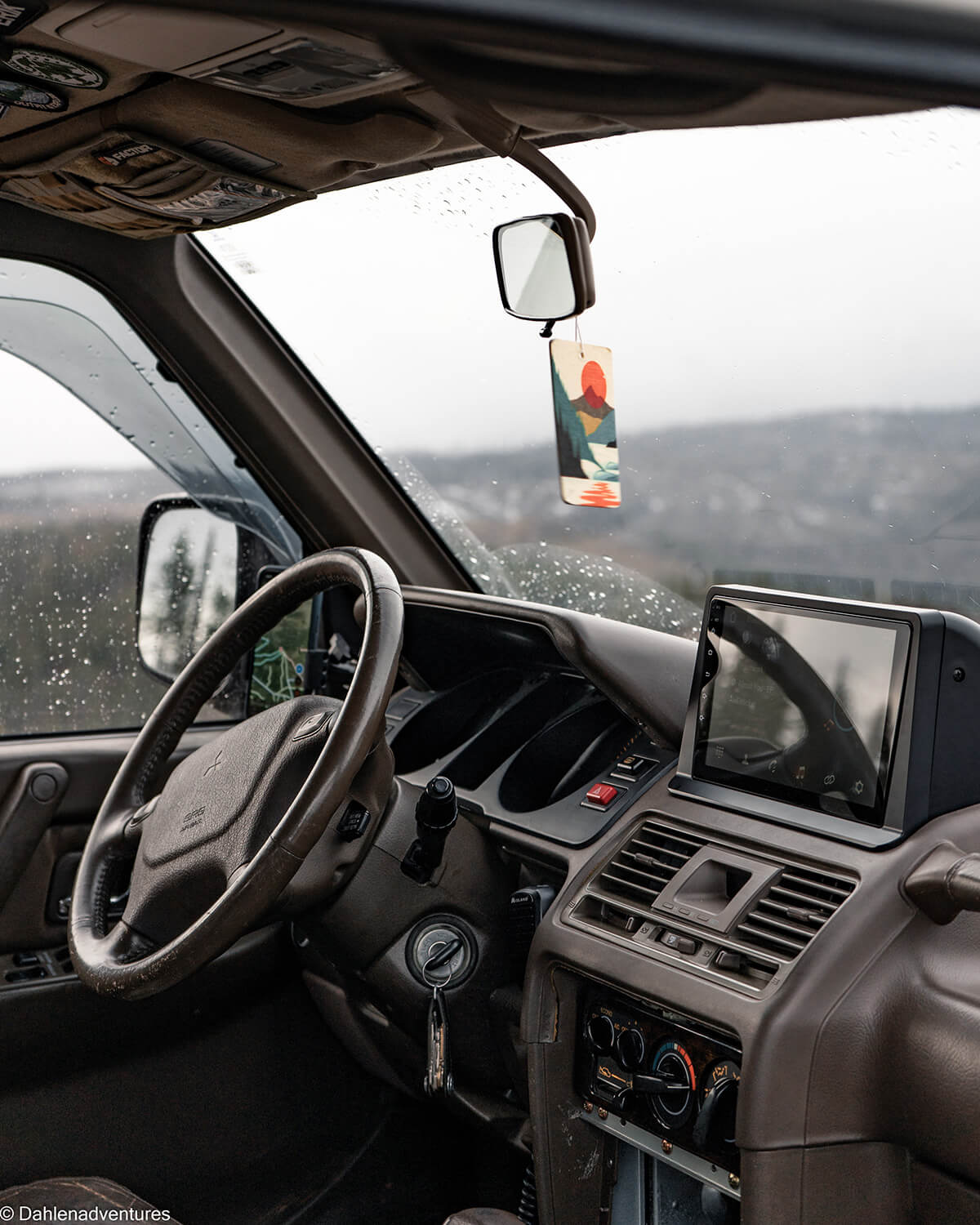 Anything else you would like to share about your vehicle or about the off-roading in general?
– Though specific vehicles are completely necessary for getting outdoors and in the backcountry it is very helpful to have a nice platform to get into those places that other wise could be difficult. It's also a great way to meet new and likeminded individuals who have a similar passion for adventure and offroad travel.
Watch the progress and find out more about this Mitsubishi Montero SR project by visiting the Instagram profile of the owner: @dahlenadventures!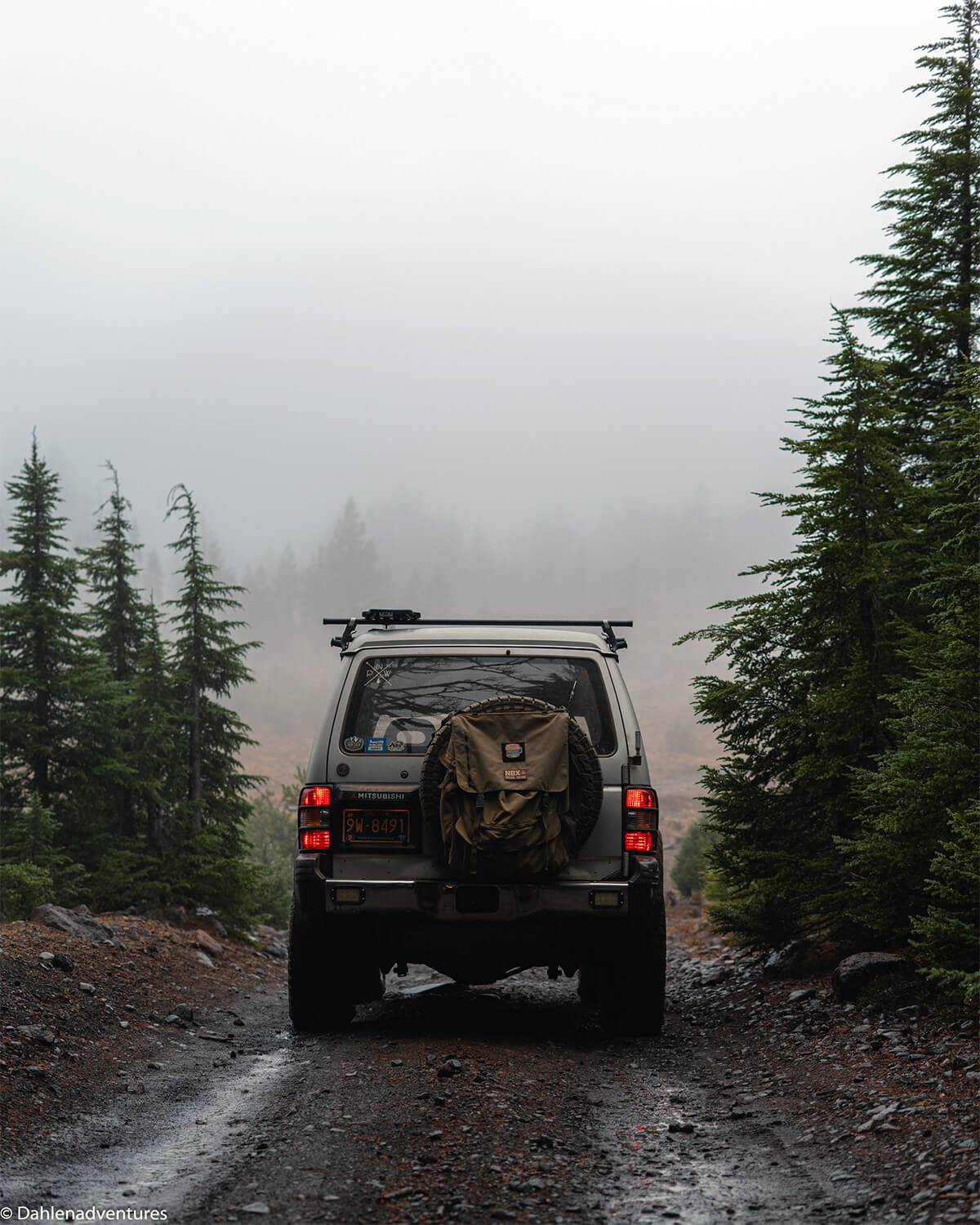 Related Parts & Mods
– Inspired by this Mitsubishi Montero build and looking to prepare your own SUV for off-road adventures? Some parts used on this vehicle were sourced from custom shops or custom made, but our team has put together a list of products and accessories available online that may help you to achieve similar results:
Wheels
Roof Rack
Awning
Roof Top Tent
Electronics
Lights
*Before ordering any part or accessory, it is recommended that you verify its fitment with a qualified professional and/or seller. We are not responsible for fitment or other issues that may arise from using the products featured on our website.
Stay tuned for more project reviews on Offroadium.com – Follow us on social media, and share this write-up if you enjoyed reading it!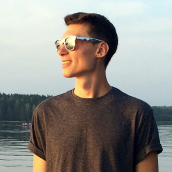 Matt Grabli
Matt brings over a decade of automotive expertise to his role as staff writer and editor at Offroadium.com. With an enduring passion for the off-road vehicles and adventures, he is devoted to creating interesting content that equips 4x4 enthusiasts with the knowledge to improve their rigs.