Land Rover LR3 Reliability Myths and Off road Capabilities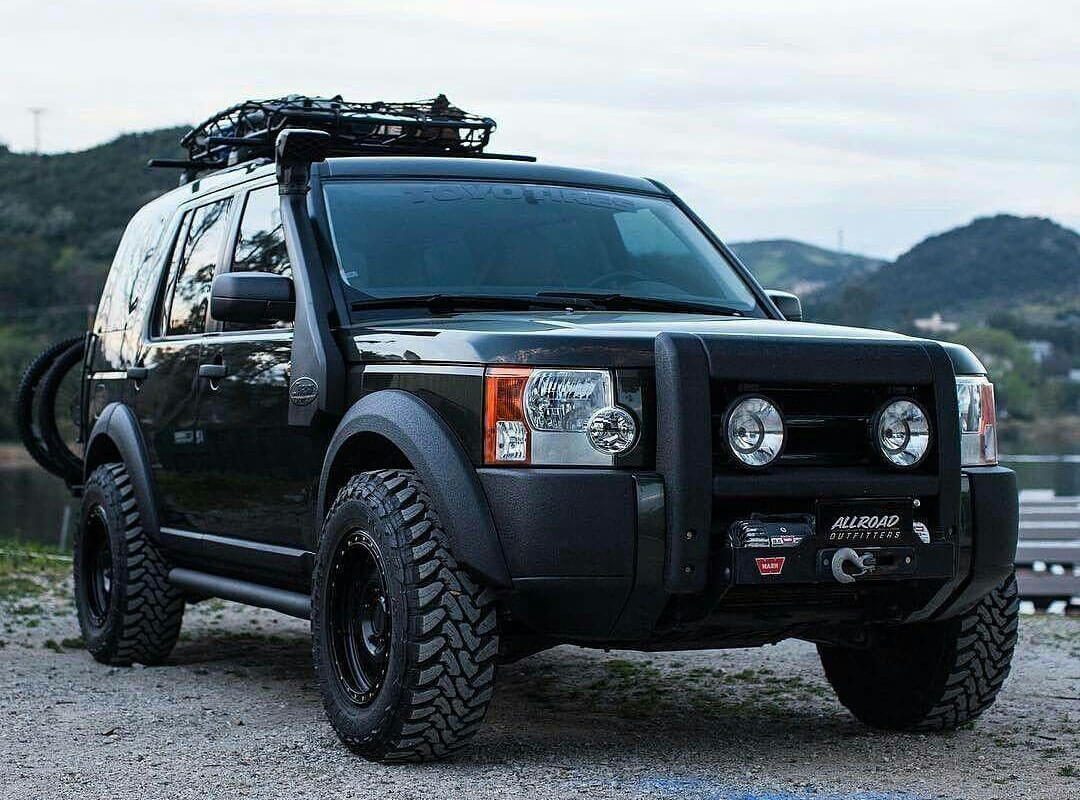 Today on a test drive we have a 2008 Land Rover LR3 with 124,000 miles on the odometer. We're going to test the reliability and capabilities of this vehicle to figure out if it's still a good choice for an off-road enthusiast or overlander.
Even though LR3 wasn't the most expensive test vehicle that we've got our hands-on, it's bold British character made it feel like a proper premium vehicle, despite the age and slightly outdated design. The suspension works smoothly and doesn't let the road vibrations, and imperfections disturb the attention of a driver. The term captain chairs can fully apply to the seating geometry of the Land Rover LR3, as you're sitting high in almost a bus-like position, but on the other hand, it gives the driver an excellent observation of the road, which is vital on the trails. There's also another thing that you may have heard about the seats of the Land Rover – it looks like it's the only one thing that doesn't break on this vehicle (just kidding, read on!).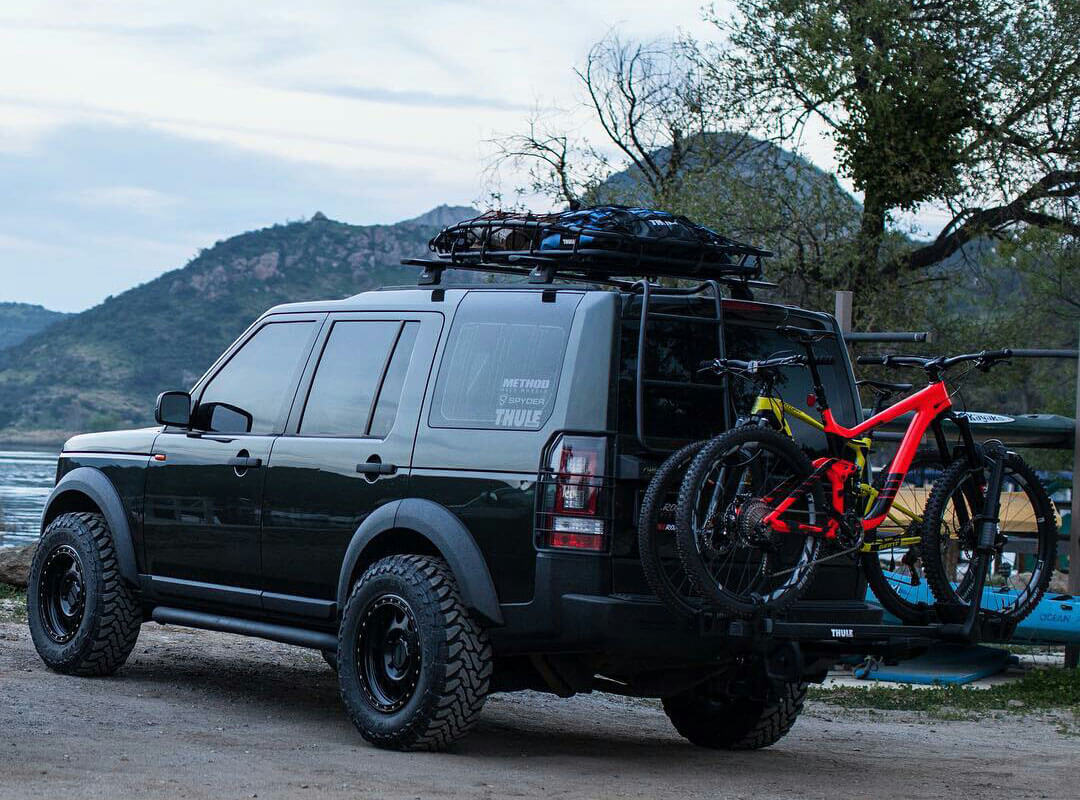 Land Rovers and Range Rovers have bad fame for being unreliable mechanically, but today we're trying to figure out if the vehicle that became famous for conquering the most remote places of the world, can really be a bad choice for a modern offroader.
The Review
We've gathered all kinds of information about these vehicles from the internet resources, contacted local Land Rover / Range Rover specialized technicians, and talked with the owner of the original one-owner LR3 to provide solid fact-based information for our readers. As per the test drive vehicle owner's maintenance list from the dealer, the average time between the visits to the mechanics of this particular vehicle was about 3 months. Sometimes the owner came in for a basic repair and sometimes it was towed in completely immobilized. Looks like it's the worst-case scenario because the majority of the owners don't experience such problems throughout the first couple of hundred miles (read the comments below).
Some Toyotas and domestic trucks require minimal maintenance during the first 100k-200k miles, but if you're an owner of even a mint Land Rover LR3 – be ready to study the brief list of Technical Service Bulletins and visit your local mechanic from time to time if you don't do things DIY, which in reality isn't that hard (of course, if you have some basic technical skills).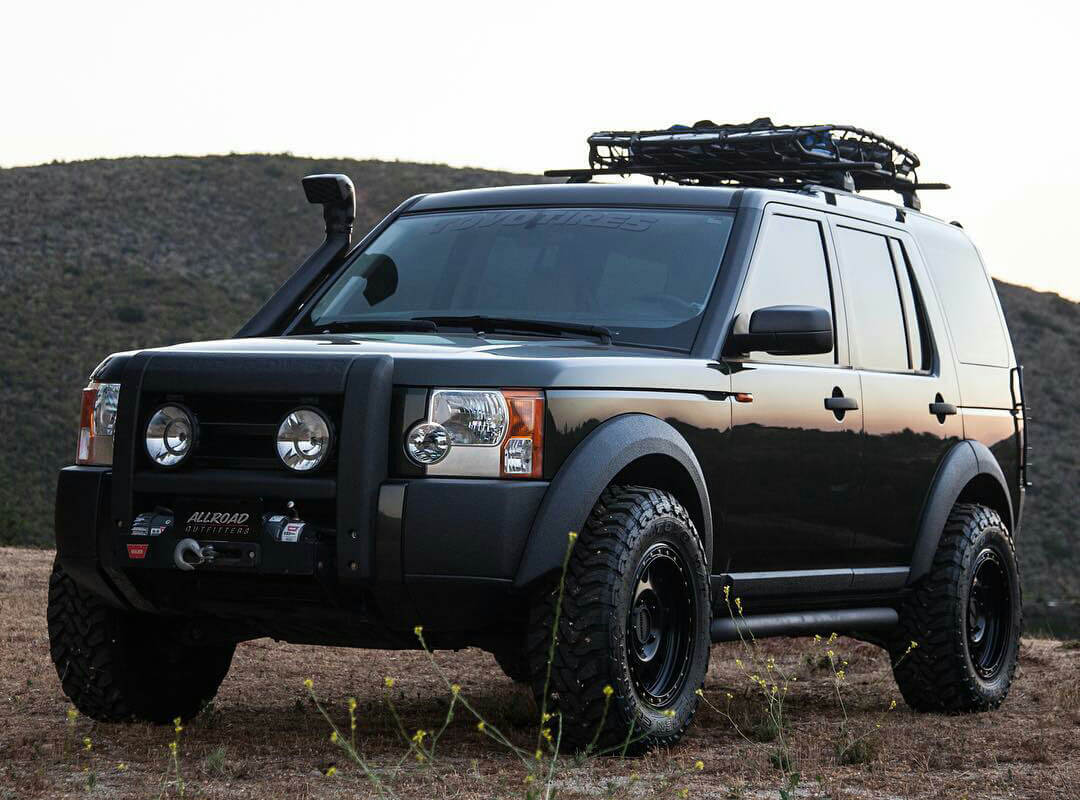 Off-Road Capability
But why should you go through all of the above? The answer is simple – the LR3 drives simply amazing both on and off the road. Despite being a classic body-on-frame vehicle it handles and corners just like the normal sedan, which is very uncommon for a heavy SUV. If you set for a long mile road trip you will be amazed by the driving comfort provided by the air suspension, that eats roads and highways like pancakes. The suspension offers 3 height levels: lower – for loading, middle – for driving, and upper for off-roading. The only limit is that you can only go with a speed up to 20 MPH in the lower or upper levels after you've reached this speed, the suspension will auto adjust to the middle position.
When we were studying the tech specs of the Land Rover LR3, we thought that implementing a Terrain Response four-wheel drive technology was a bad idea, as the true off-roaders know that nothing can perform better than the good old mechanical locking differential. But since the LR3 is positioned as a middle option in the Land Rover line up right between the luxury Range Rover and brutal Land Rover Defender, it shouldn't be as rugged as the Defender.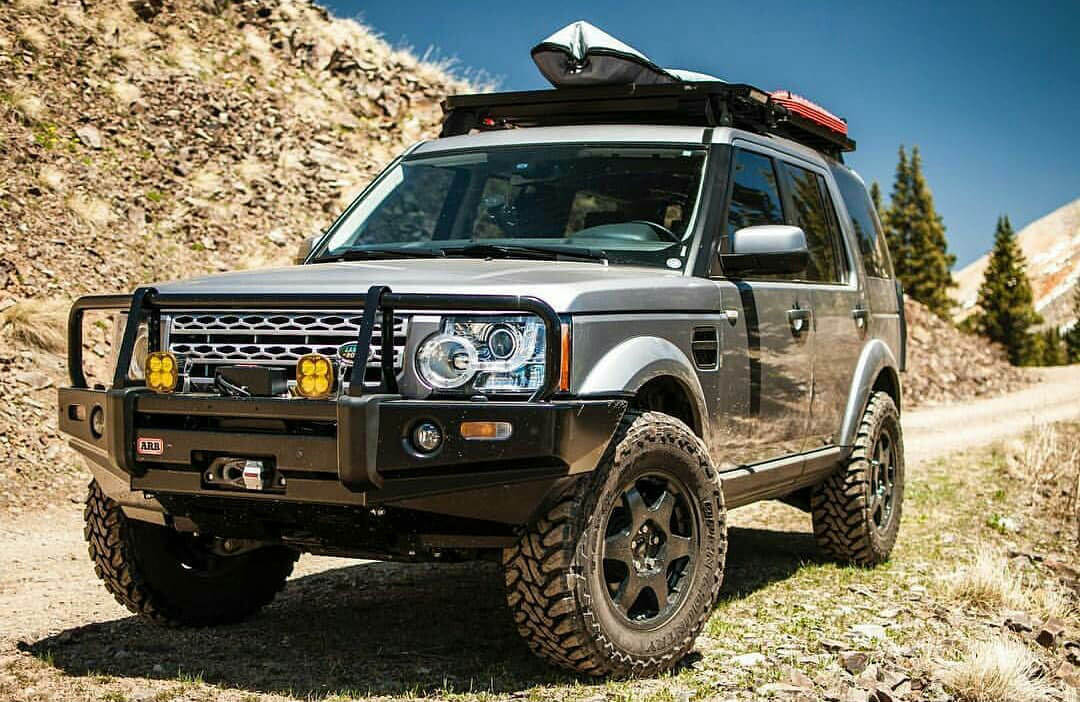 To our surprise, the LR3 felt like a fish in the sea on the trails. Terrain Response technology allows you to choose among 5 terrain types the vehicle is used on, according to which it sets up the drivetrain, transmission, and the engine ECU to the required mode. On some modes, it improves the throttle response or slows it down on purpose. The lockers are activated or disengaged automatically when necessary. It perfectly handles the challenging off-road terrain and keeps pushing hard whatever mode you've selected. If for some reason you've selected the wrong setting, it wouldn't make any harm to the vehicle and it will offer you to change it with warnings. On the other hand, we recommend not to forget about switching to high or low gears, as it may result in obvious problems.
Lift Kits
Land Rover LR3 lift kits are usually represented by modified height sensor rods, which allow you to utilize the factory-installed air shocks and drive with the suspension locked in the upper position. This gives you additional ground clearance and more space to install larger off-road wheels. With basic modified sensor rods, you will be able to install 31-32″ offroad wheels with ease. Anything lower than 30 wouldn't really require a lift though.
The interior of the Land Rover LR 3 is very universal offers a wide range of transformation options, and the cargo area can easily fit a set of universal expedition drawers or storage boxes.
Surprisingly the Land Rover LR3 is having a very decent off-road capability compatible with Lexus GX or its global brother Toyota Land Cruiser Prado 120. Do basic maintenance, don't let problems get out of hands, evaluate the trail difficulty (keep in mind that it's not a Defender), and Land Rover LR3 will be a perfect vehicle for long comfortable road trips, recreational off-roading, and overland-style expeditions.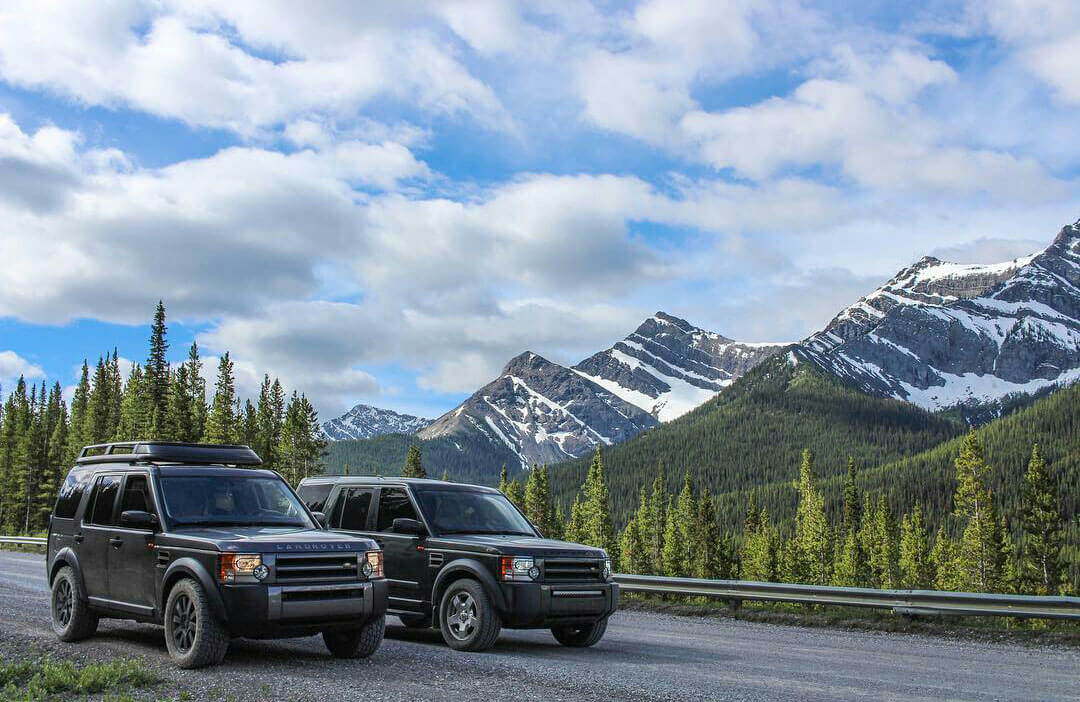 Related Parts & Mods
Suspension
Body Armor
Storage
*Before ordering any part or accessory, it is recommended that you verify its fitment with a qualified professional and/or seller. We are not responsible for fitment or other issues that may arise from using the products featured on our website.
Stay tuned for more project reviews on Offroadium.com – Follow us on social media, and share this write-up if you enjoyed reading it!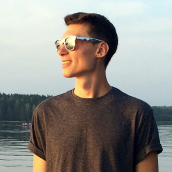 Matt Grabli
Automotive journalist and technical writer at Offroadium.com with more than 10 years of experience in the sphere of aftermarket parts and 4×4 vehicle modifications. Passionate about off-roading, outdoor adventures, and an active lifestyle.