Lifted 1st gen Land Rover Defender 90 Off Road Build on 33″ Tires

Updated November 17, 2023
Feature: Off-road Build
Vehicle: 2006 Land Rover Defender 90
Interview With The Owner: Loo Yong Ping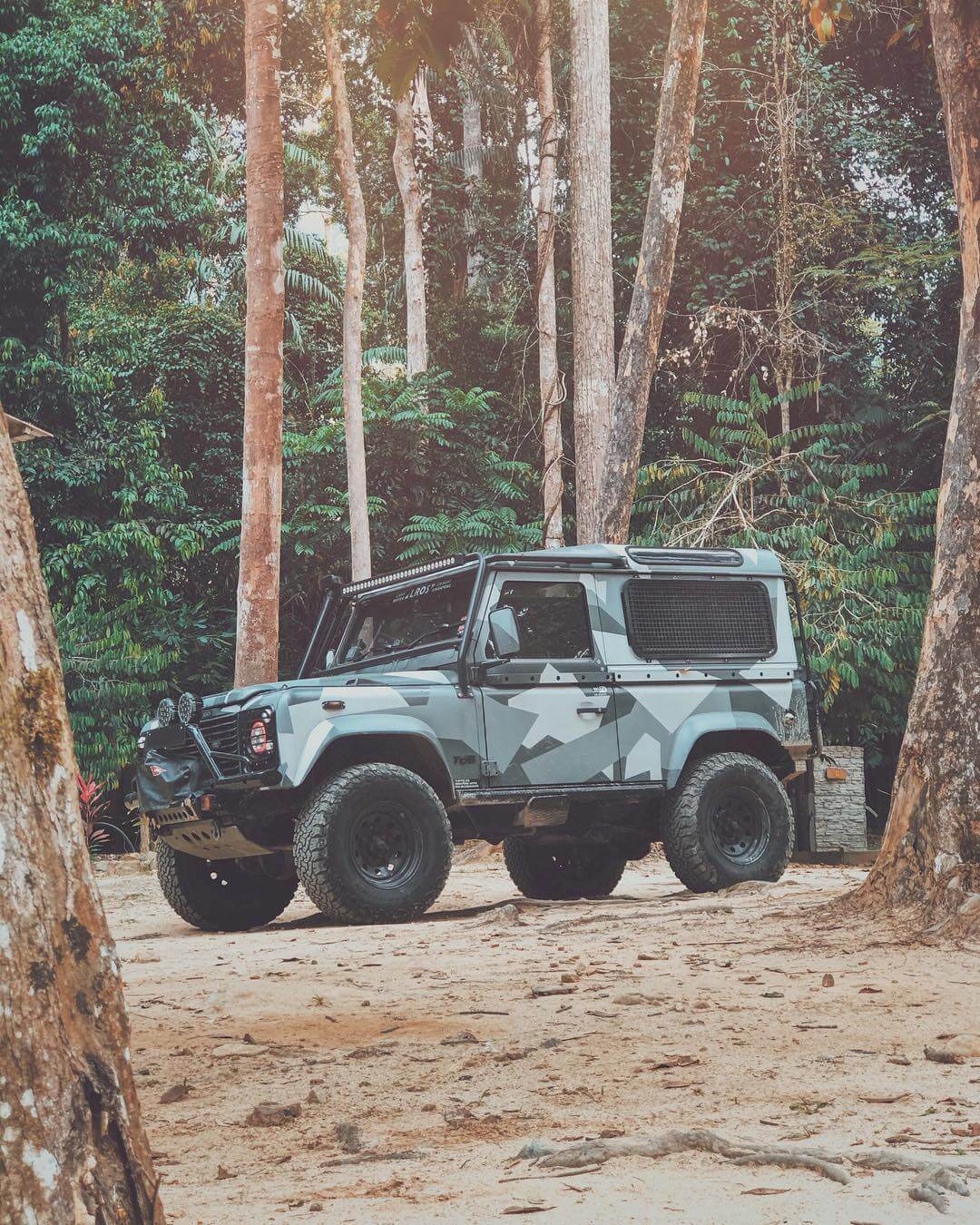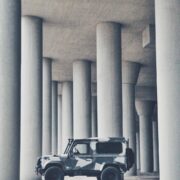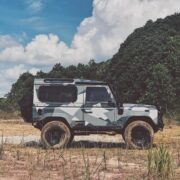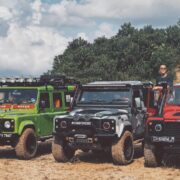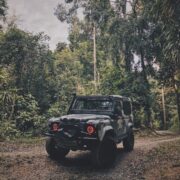 View Gallery
Lifted 1st gen Land Rover Defender 90 Off Road Build on 33″ Tires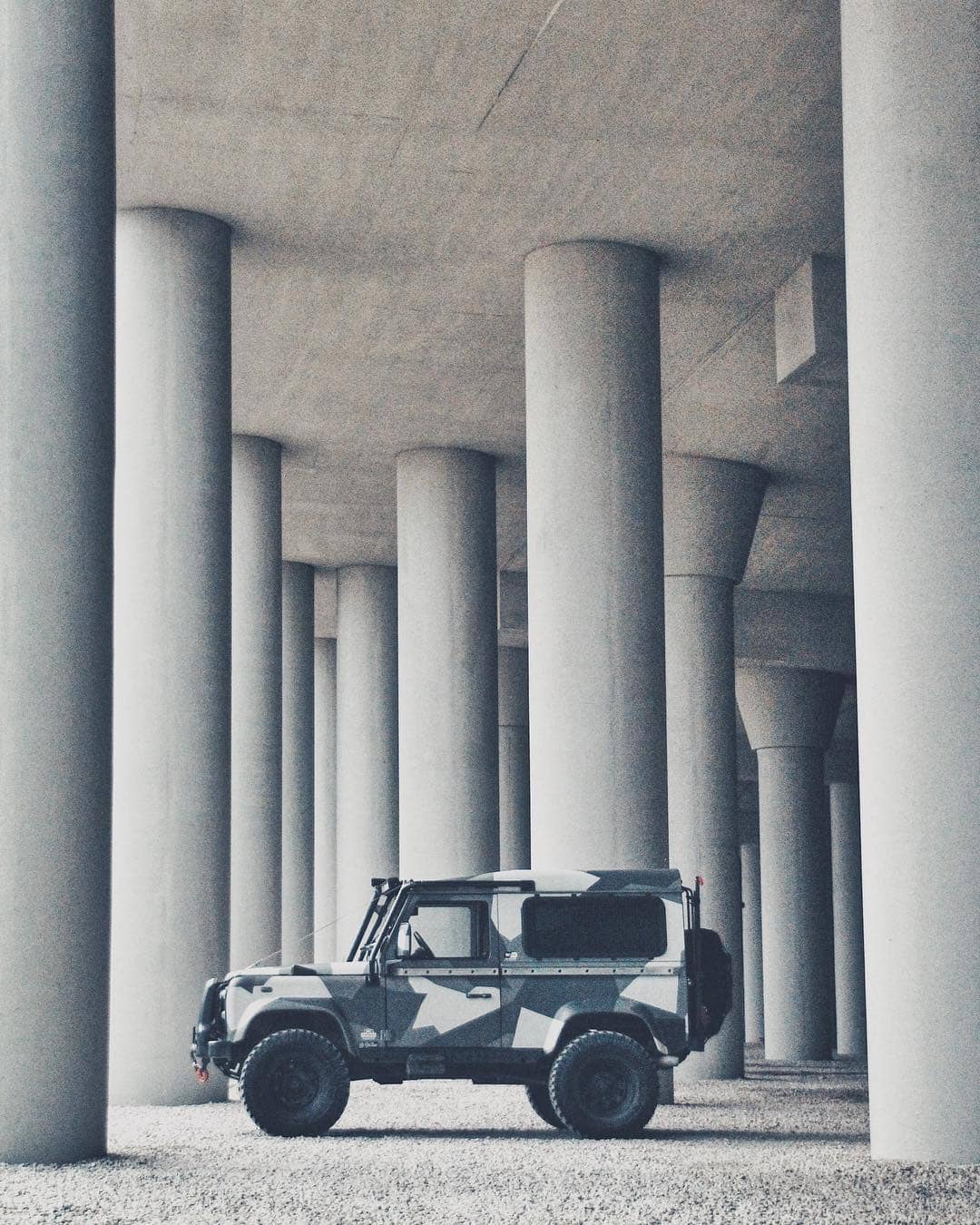 There were times when Lend Rovers were mostly viewed as a reliable means of transportation for British farmers. These 4×4 pickup trucks were perfect for muddy roads in the countryside, but in 1990, Land Rover decided to shrug off this image and aim at younger off-road enthusiasts introducing the Defender to the market.
In the past, Land Rovers were seen as dependable pickup trucks for British farmers, ideal for navigating muddy rural roads. However, in 1990 Land Rover shifted its brand image by launching the Defender model, targeting a younger demographic of off-roading enthusiasts, which soon became an icon in the off-road world.
In this feature we'll review a clean and functional classic Land Rover Defender 90 off road build outfitted for 4×4 adventures and speak with it's owner Loo Yong Ping from Singapore about the key things he appreciates in this this classy rig.
Key Facts:
This 2006 Land Rover Defender 90 off road build features a 2″ Terrafirma heavy-duty lift kit, Old Man Emu shocks, 285/75/16 BFGoodrich AT KO2 tires, and select body armor. Read on to find out more details!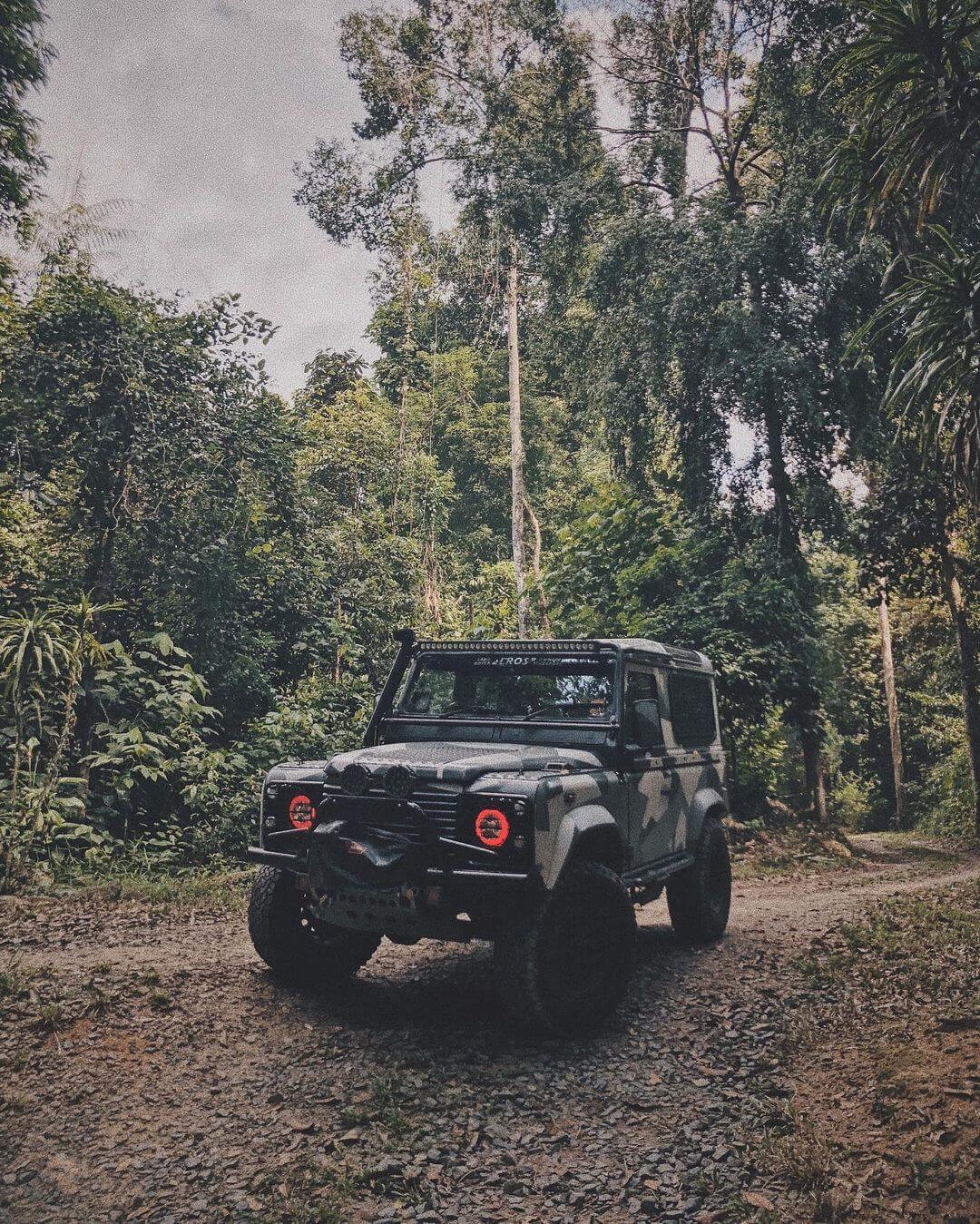 Off Road Build & Parts List
Engine
– Land Rover Defender Td5 2.5L, five-cylinder in-line turbodiesel engine
– Stage 2 tuned with a VNT Turbo
– Updated intercooler
– Straight through exhaust
– EGR delete and silicon hoses.
Lift height and suspension
– 2″ Terrafirma heavy-duty lift kit
– Old Man Emu heavy duty rear shocks
Wheels
– 285/75/16 BFGoodrich AT KO2 tires on steel rims
Exterior
– Safety Devices external/internal roll cage
– Mantec Spare wheel carrier, Sidestep
– First Four steering guard
– First Four fuel tank guard
– Terrafirma Diff guard
– Terrafirma Tubular winch bumper + WARN Winch
– 55″ Roof-mounted LED Lightbar
– Famous Four Full-length Side Protection Body Sliders
– 2 x LED spotlight
– 2 x LED floodlights
– 4 x Window Guards
– 2 x MudStuff UK LED side spotlights
– 2 x MudStuff UK LED rear spotlights
– Full bonnet chequered plating protection
Interior
– Full roof and floor soundproofing
– 2 x SSCUS Leather racing seats
– MOMO Steering wheel
– Red Seat Belts
– Terrafirma Roof Console with custom switchboard + CB radio
– Alcantara roof lining
– Raptor Engineering Dashboard
– ExmoorTrim rear folding seats
– Custom molle organizer on the rear door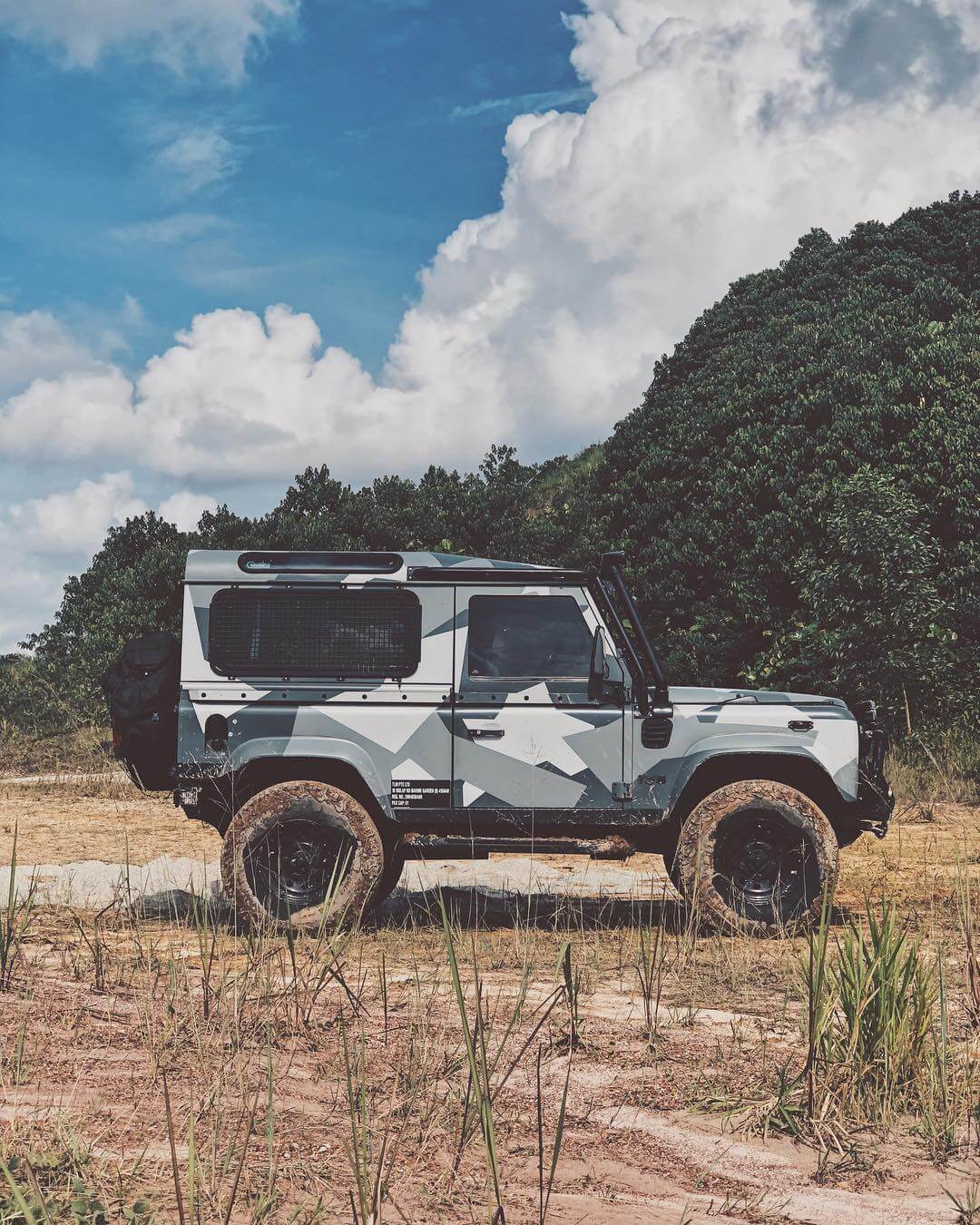 About The Model – Defender 90
The Land Rover Defender 90 is an iconic off-road SUV that was in production from 1983 to 2016. The 90 refers to the short wheelbase model, making it extremely maneuverable on rough terrain. This rugged 4×4 was popular for its go-anywhere capability and durability.
Unlike many SUVs of the 2000s focused on luxury, the Defender emphasised utility and performance. It had solid axles front and rear, coil springs, and excellent ground clearance. The Defender was known for its ability to climb rocky inclines, drive through deep water, and tackle muddy trails.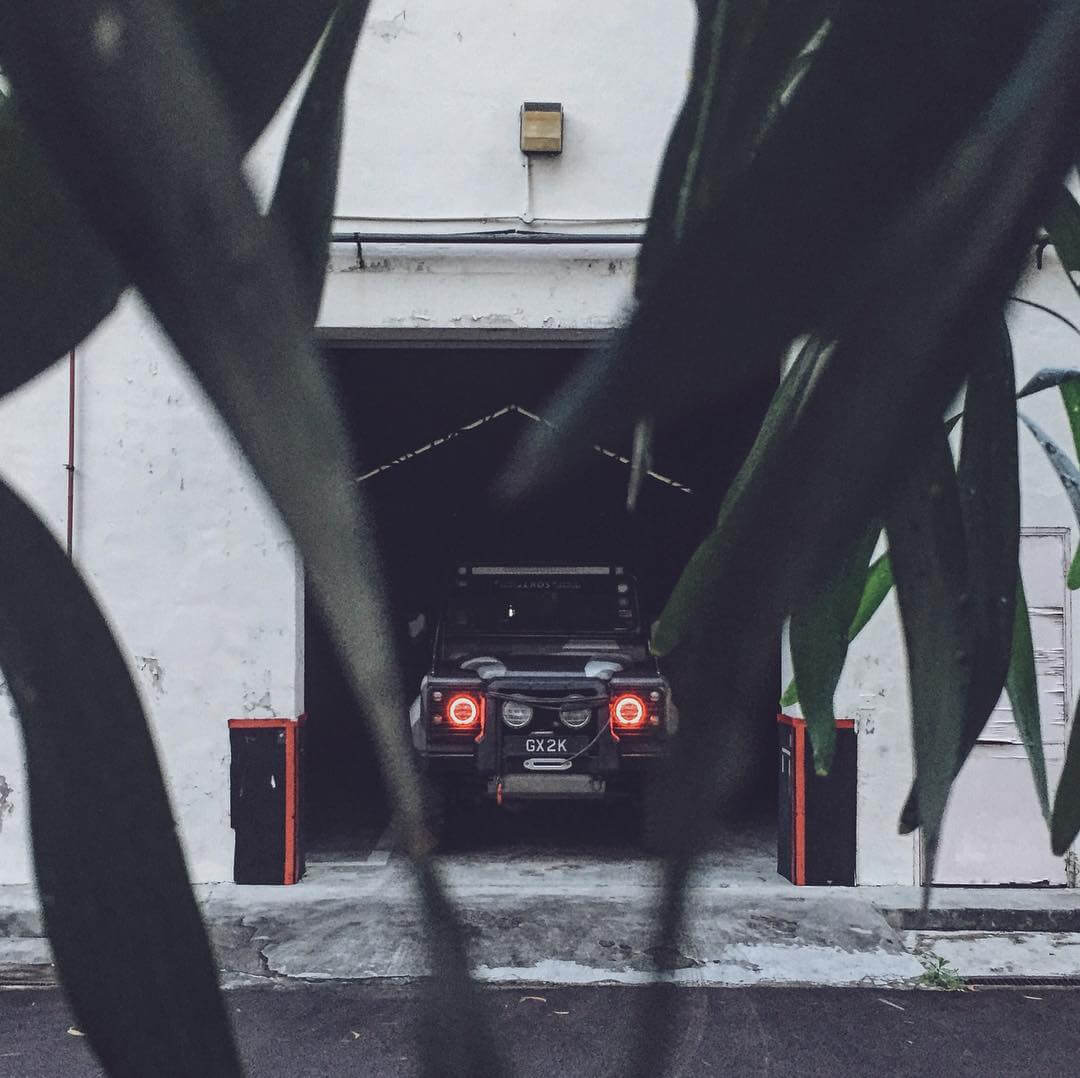 Comparatively, it offered better off-road prowess than similar SUVs like the Toyota 4Runner or Jeep Grand Cherokee. Its simple design meant it was easy to maintain and customise. With few electronic driver aids, the Defender 90 gave the driver proper off-road feel and control. For those seeking a no-frills workhorse SUV to handle the toughest conditions, the 2006 Land Rover Defender 90 was hard to beat.
It is based on the rugged steel ladder chassis with an aluminum-alloy body, which makes it a perfect base for an overland modification project. You just drill the panel and bolt-on whatever accessory you like without worrying about corrosion.
The car has a very militaristic feel to it with a high commanding driving position and minimalist, somewhat utilitarian interior style. Even the stock suspension is tough enough to negotiate its way through the bumpiest trails without any problems.
"Even the stock suspension is tough enough to negotiate its way through the bumpiest trails without any problems"
Off Road Capabilities
Dirt/Mud
With its rugged body-on-frame construction, the Defender 90 excels in muddy conditions where other unibody SUVs struggle. It has excellent approach and departure angles allowing it to traverse deep ruts and ditches. The Defender's coil springs and live axles give it plenty of wheel articulation to keep all four tires planted. This allows it to claw through terrain that would leave something like a Ford Explorer stuck. The Defender's manually locking center and rear differentials help optimise traction at low speeds in mud and dirt. Overall, few SUVs can match the Defender 90's prowess in deep mud and rutted trails.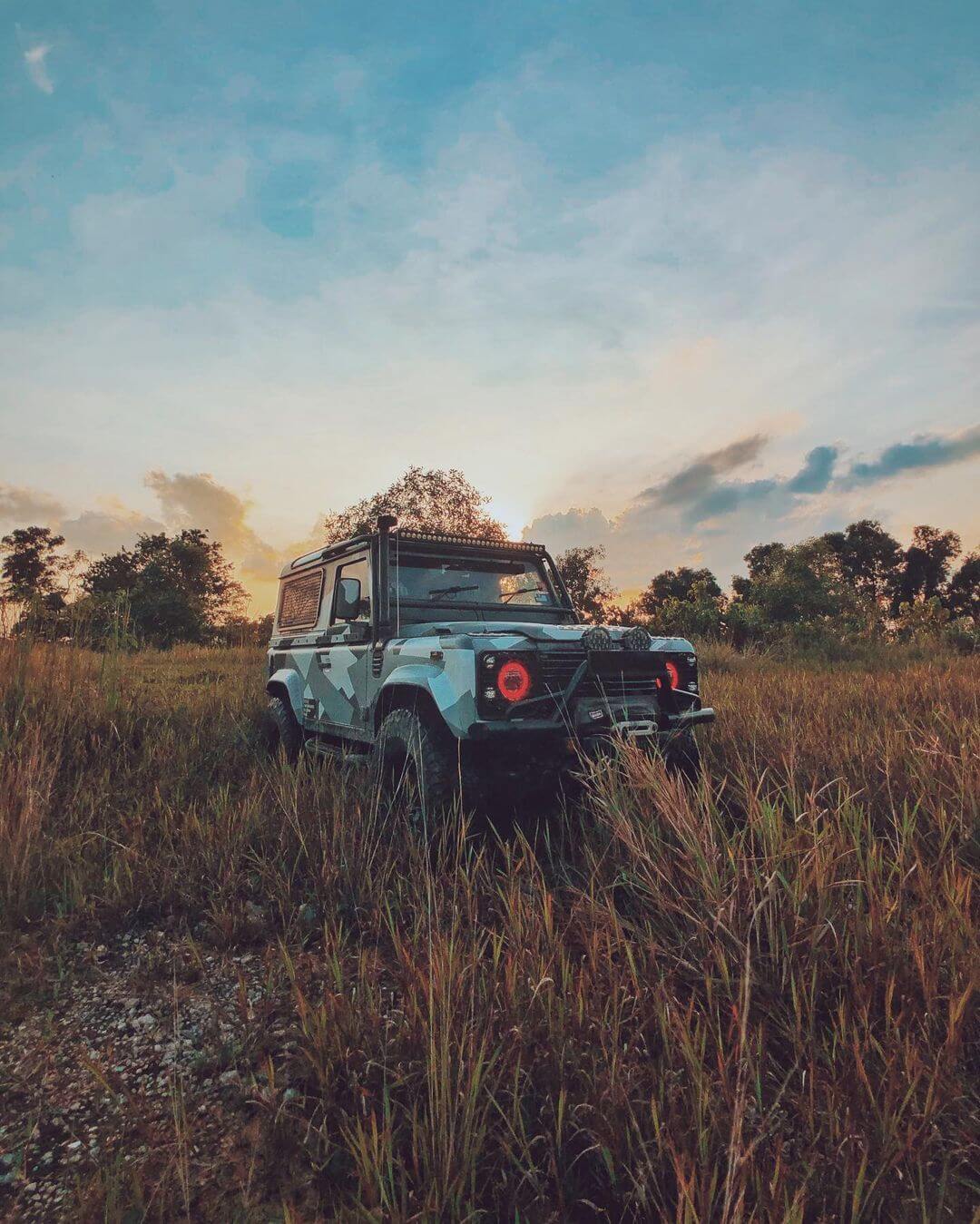 Sand
The Defender 90's relatively light weight is an advantage in sandy conditions compared to heavier SUVs. Its narrow footprint avoids digging in too deep, while soft coil springs allow wheels to stay in contact with the surface. Short overhangs keep sand from piling against the vehicle's underside. The Defender has good ground clearance to traverse dunes without scraping. And its interior is easy to hose out when things get sandy inside. The Defender 90 can handle beaches and deserts better than taller, wider SUVs of its era.
Snow
With proper snow tires fitted, the Defender 90 is remarkably capable in winter weather. Its coil sprung solid axles allow each wheel to move independently – key for maintaining traction in snow. The Defender's engine produces good low-end torque critical for momentum in snow. Having a transfer case with low range gearing gives precise speed control. Short overhangs avoid plowing snow under the vehicle. Unpainted body panels resist ice buildup. The Defender 90's simple, rugged nature makes it one of the best factory SUVs for snow exploration and mountain passes.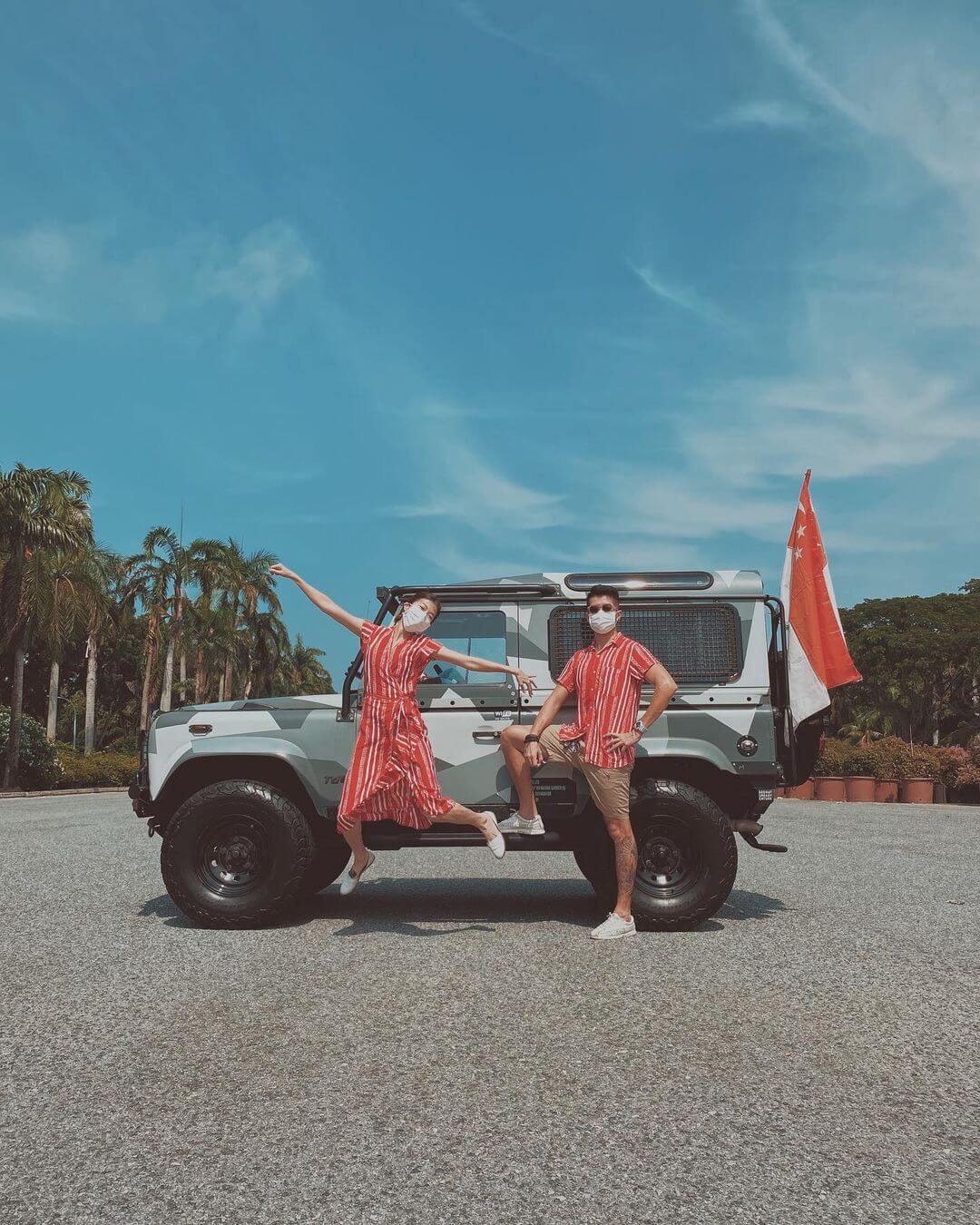 Interview With The Owner
This lifted 2006 Land Rover Defender 90 rolling on steelies wrapped in all-terrain tires is owned by Loo Yong Ping from Singapore. As a long-time Land Rover fan and creative director at the advertising agency, he had a very good idea of how to make this vehicle safer, more comfortable, and even handsome-looking in the Malaysian rainforest scenery.
How did you become interested in off-roading?
Almost 15 years ago, I was exploring parts of Singapore with my cousin in my Defender and we drove past a bunch of Land Rover owners who were gathered in the bushes in the dark about to head into the forest for some off-roading. They honked, we waved, we became friends and the rest is history!
Why did you choose this particular model for your project?
The Land Rover Defender has always been the 4×4 poster child and is the perfect base model in my opinion to create a capable overland/off-roading rig.
What inspired you to choose this modification style?
I wanted a vehicle to have the perfect balance of form and function as a daily drive, hence it needed a balance of creature comforts with safety, off-roading capabilities, and protection for those trips where it gets a bit more hardcore. Safety is a big priority for me and my wife, hence the installation of a roll cage, more so now that we have a little daughter who we do plan to bring with us on our adventures.
What challenges did you face while putting it together?
The law, local transport authorities have little patience when it comes to vehicle modifications, so the mods we do to our vehicles have to be within the confines of the law and/or only added on before we go for planned adventures.
What do you love about your vehicle?
From the way it looks – the camouflage, stance, long list of accessories, to the way it drives – high torque, great driving position, height above regular traffic, sound system in the car. I love everything about it, it's an extension of me as a person.
Is it your daily or a weekend ride?
It is my daily driver.
Do you take it off-road? If so, where and how often?
Malaysia and Thailand. Before COVID19, we would try to do big trips every quarter with the Land Rover Owners Singapore (LROS) fam.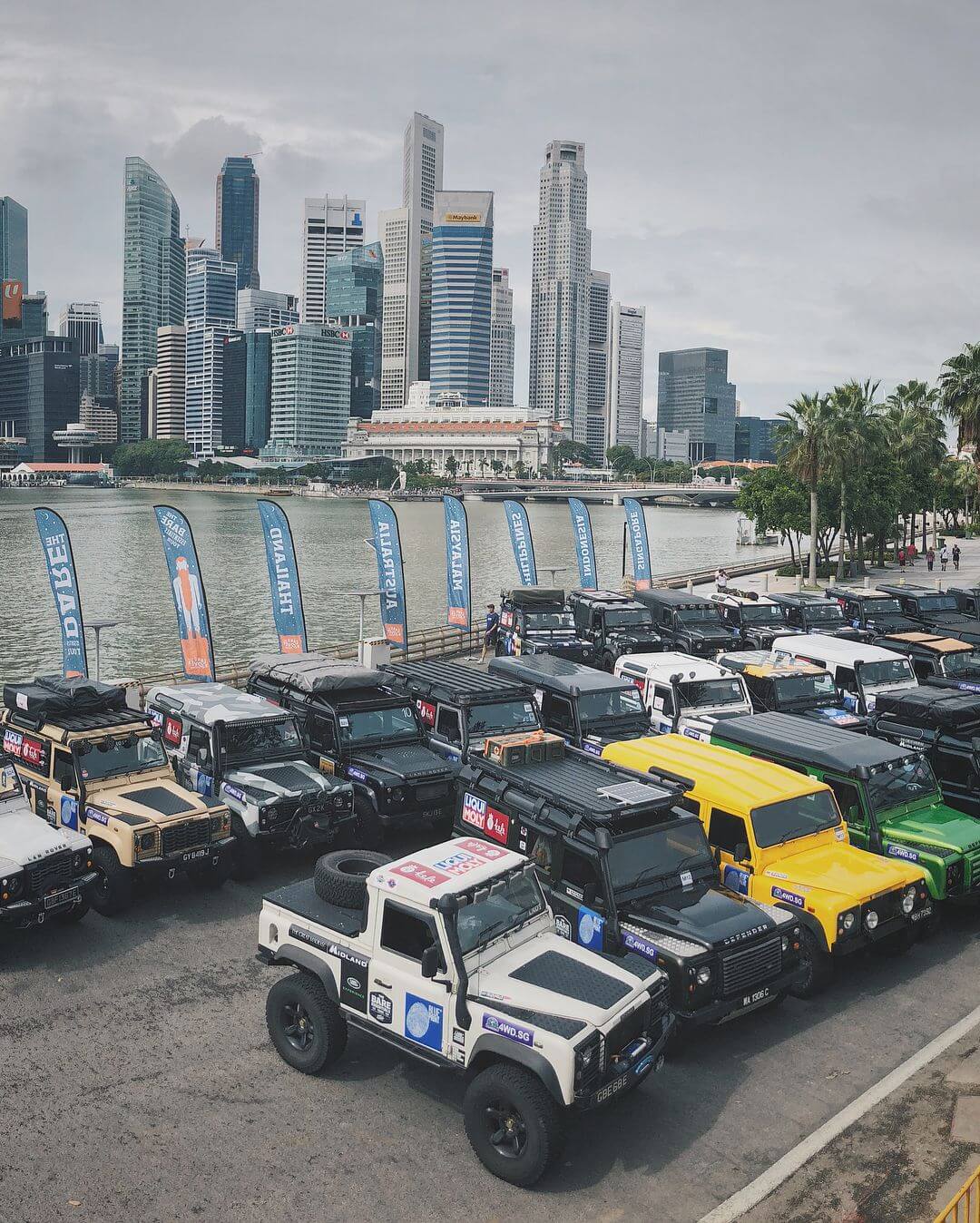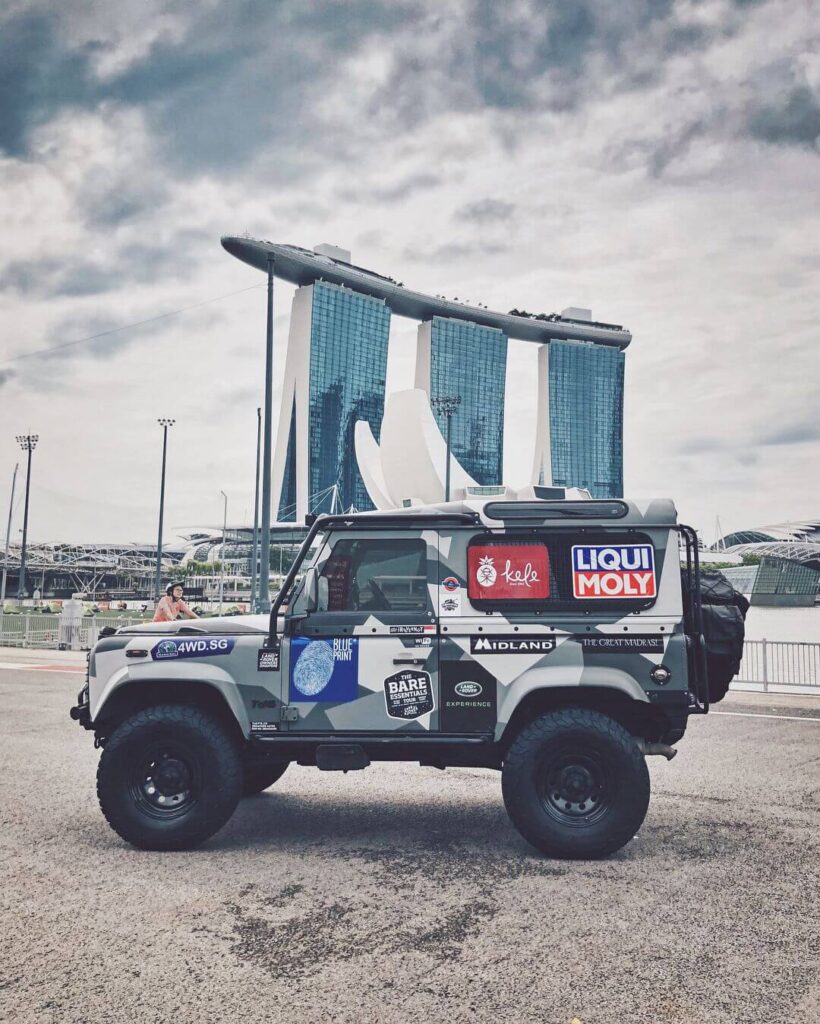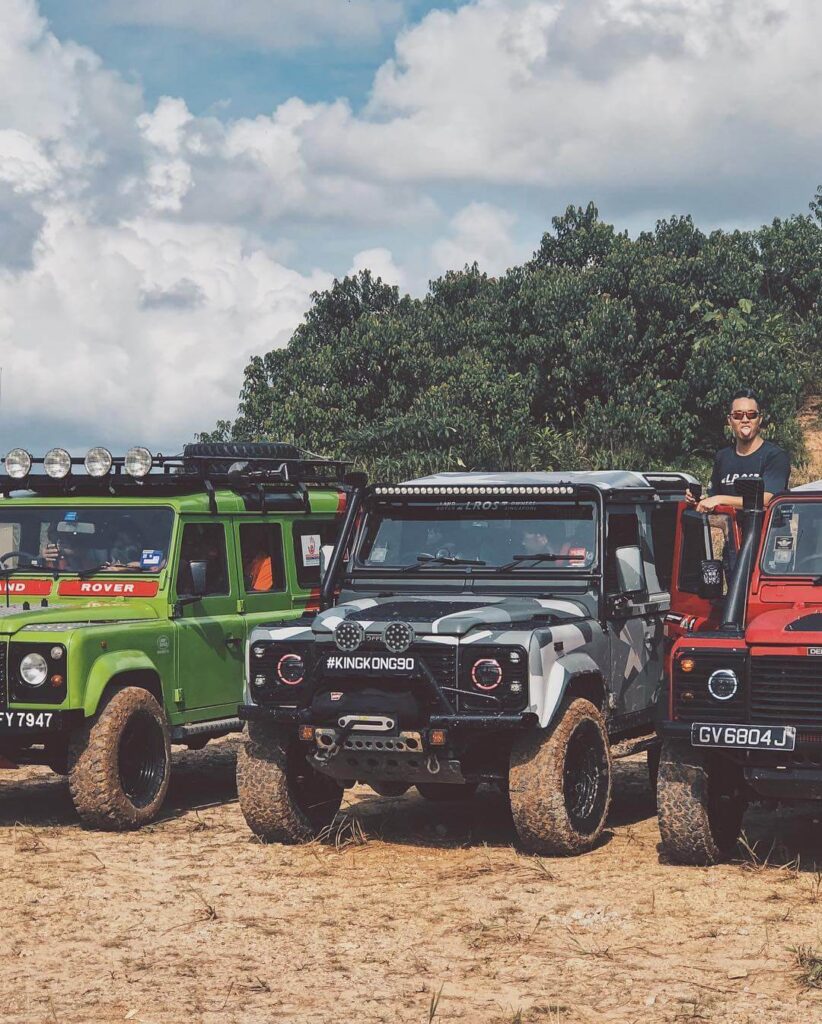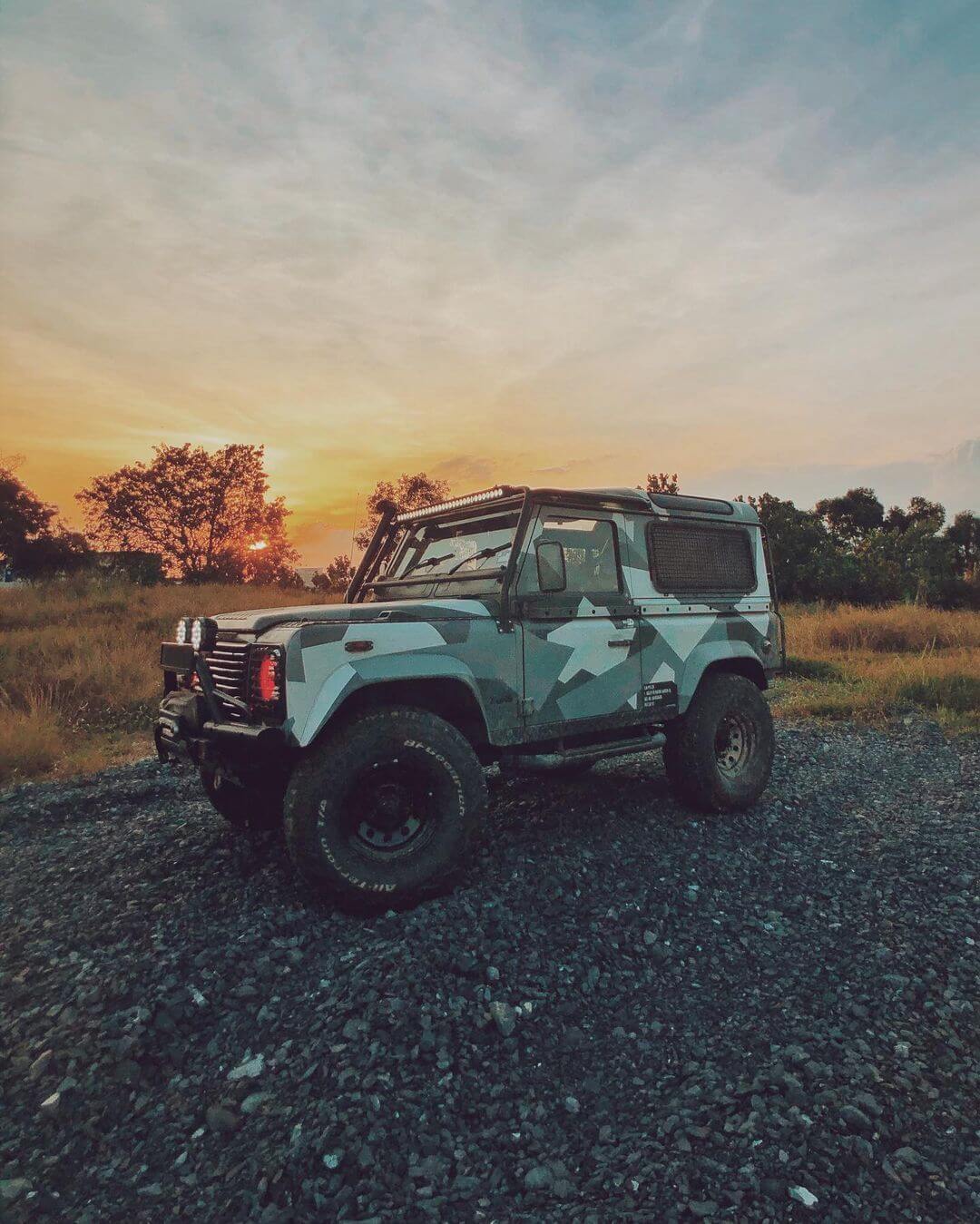 What are your future plans for this vehicle?
I think I might add a pair of gullwing side windows with folding guards, roof rack, and maybe upgrade my suspension and tires to a 35″ set of BFGoodrich tires.

Land Rovers do not have a reputation for being 100% reliable, having owned a Defender for more than a decade you get to learn the idiosyncrasies which come with a Defender and learn to live with it. I just hope it doesn't break down at crucial moments. Life is an adventure after all and it helps to have an understanding wife, who "understands" when the vehicle needs to be in the workshop!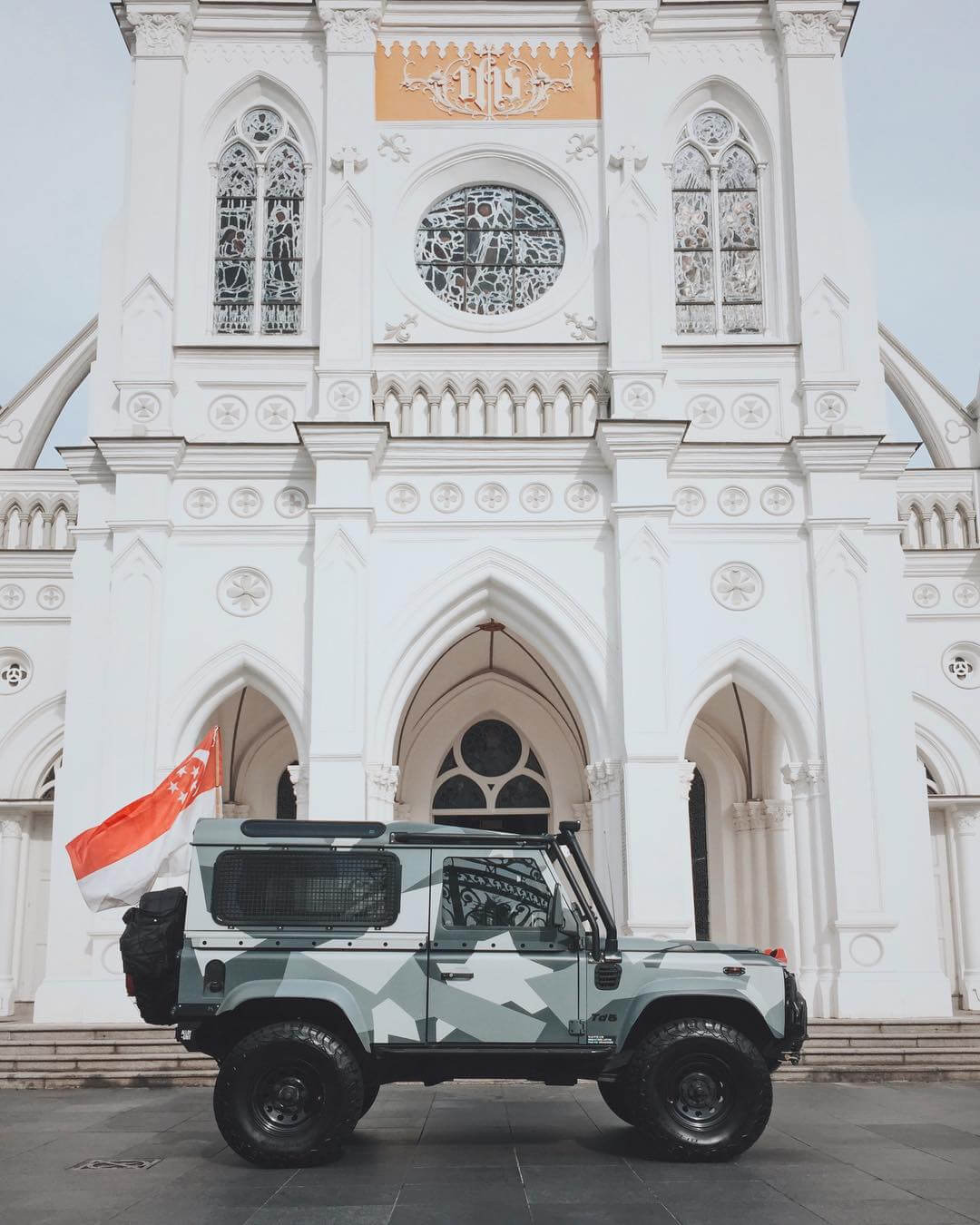 Watch the progress and find out more about this Land Rover Defender 90 project by visiting the Instagram profile of the owner: @cowinhumansclothing!
Stay tuned for more project reviews on Offroadium.com – Follow us on social media, and share this write-up if you enjoyed reading it!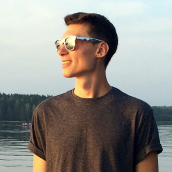 Matt Grabli
Matt brings over a decade of automotive expertise to his role as staff writer and editor at Offroadium.com. With an enduring passion for the off-road vehicles and adventures, he is devoted to creating interesting content that equips 4x4 enthusiasts with the knowledge to improve their rigs.