Lifted Land Rover Discovery on 35 inch tires called Bruce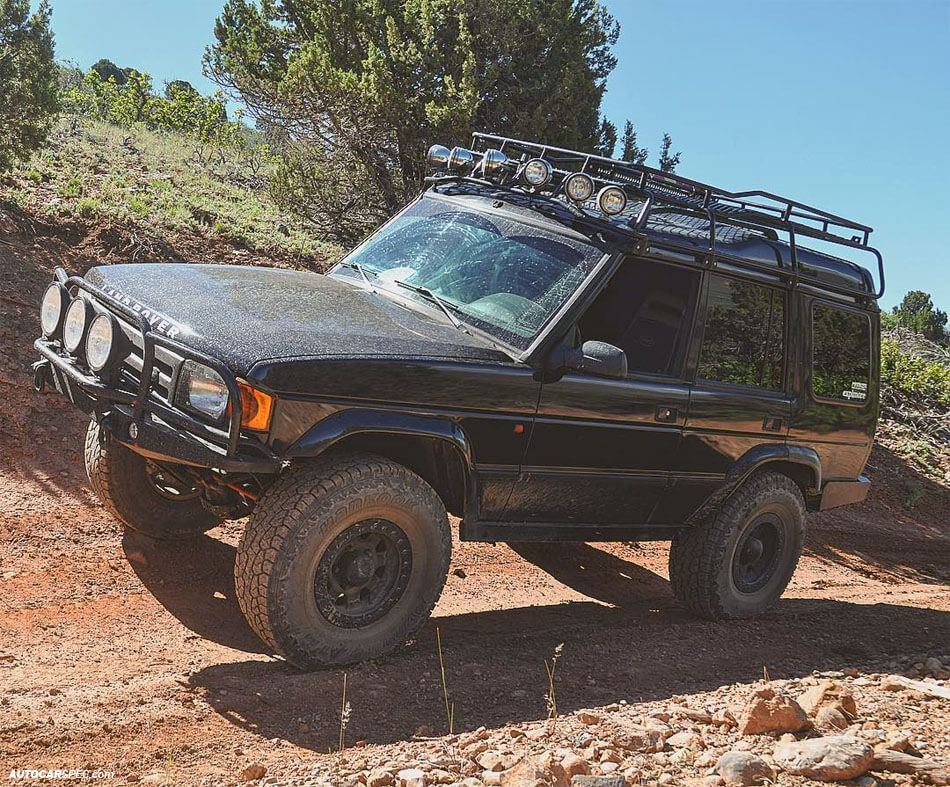 Land Rover Discovery has been always recognized as a vehicle for people with active lifestyle thanks to it's remarkable off-road capabilities inherited from the famous ancestors. It's capable of taking you just about anywhere with a good bit of comfort and convenience, whether it's sandy dunes, rocky mountain paths or dirty trails, especially if it's a lifted Land Rover Discovery.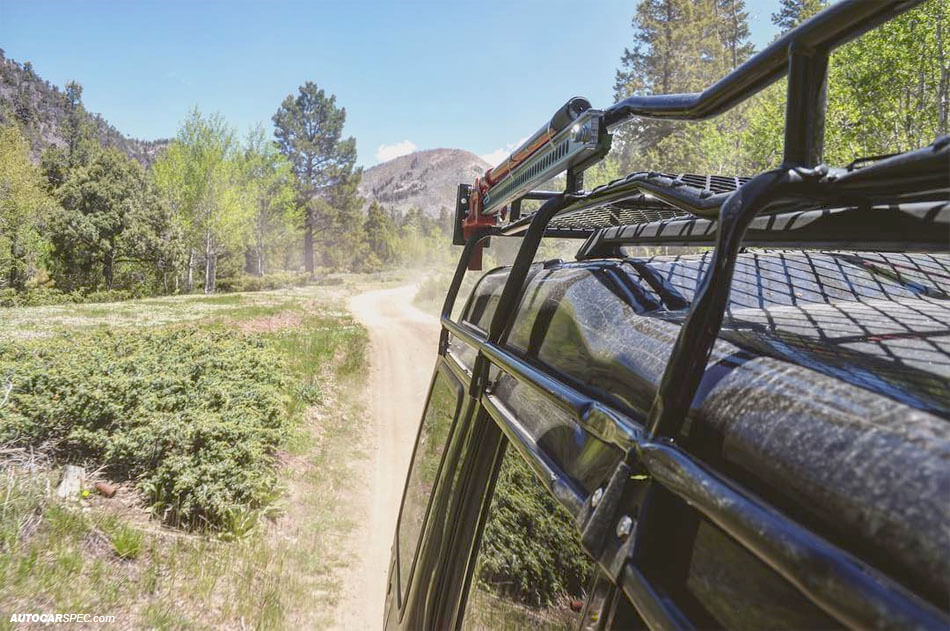 Being weekend warriors and fans of outdoor adventures, Davin and Amy Stephens from Utah were in the search for a better alternative to their Ford F350 Powerstroke with a camper, which was just a little bit too big for what they enjoy doing. One day, they stumbled upon this black 1994 lifted Land Rover Discovery on 35-inch tires that showed up in their local classifieds and soon ended up in their own garage.
The rig has got a personal nickname Bruce. It was built by the president of the Las Vegas off-road club as his own rig, so the vehicle was fully packed with many off-road mods that Davin was planning to add to a new rig anyway.
Bruce is powered by a 3.9 V8 motor. 4″ Fox Coil Over Suspension lift allows proper clearance for KMC off-road rims with beadlocks wrapped in 35″ Dynastar Pro tires. Other exterior mods include a full body roof rack, ladder, fender flares, skid plates (with front and rear diff plates), custom front and rear bumpers, as well as custom rock sliders.
This Disco has front and rear air lockers and center locking differential for those sticky situations. Even though Bruce is AWD, he can lock up and crawl like a champ, says Davin.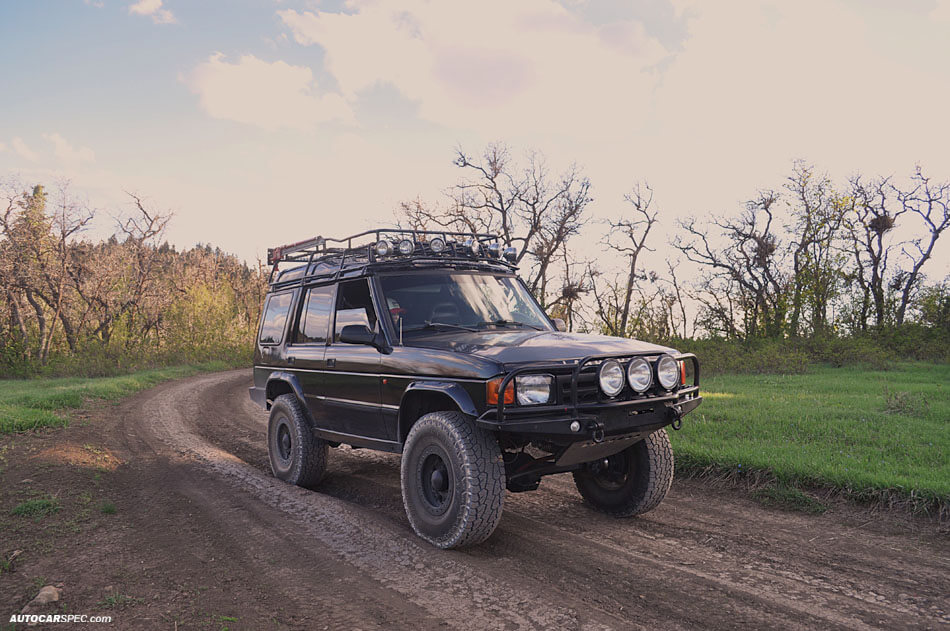 6 HID's across the roof rack, and three Hellas across the front bumper help to light up a patch in the dark and CB Radio is always ready to support a trail communication.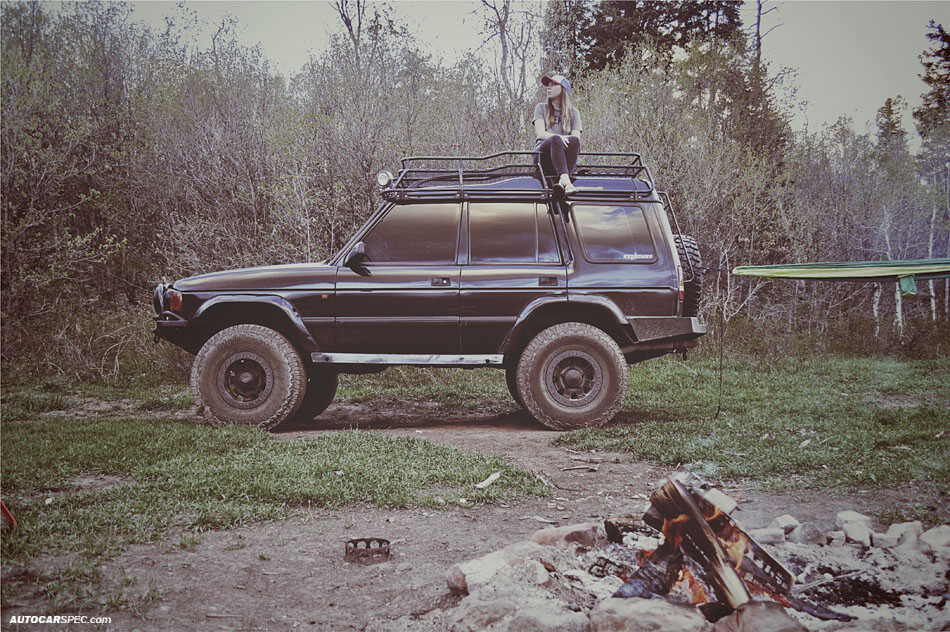 One of the greatest things about Bruce for Davin and Amy is that he can handle long, overland style trips, but then can also jam down to Moab for a weekend and crank out some pretty technical trails. "We love Bruce because he gets us where we need to go, no matter where that may be. Whether it's the grocery store or the deep backcountry of Escalante, Utah" – says Davin.
With all the upgrades that have been installed on this lifted Land Rover Discovery there is still a room for improvement. 10,000lb winch is on the way right now and sway bars are standing next in the line. To make the overland journeys even more convenient Davin and Amy are also planning to install a rooftop tent and build some storage space with a small kitchenette in the cargo area.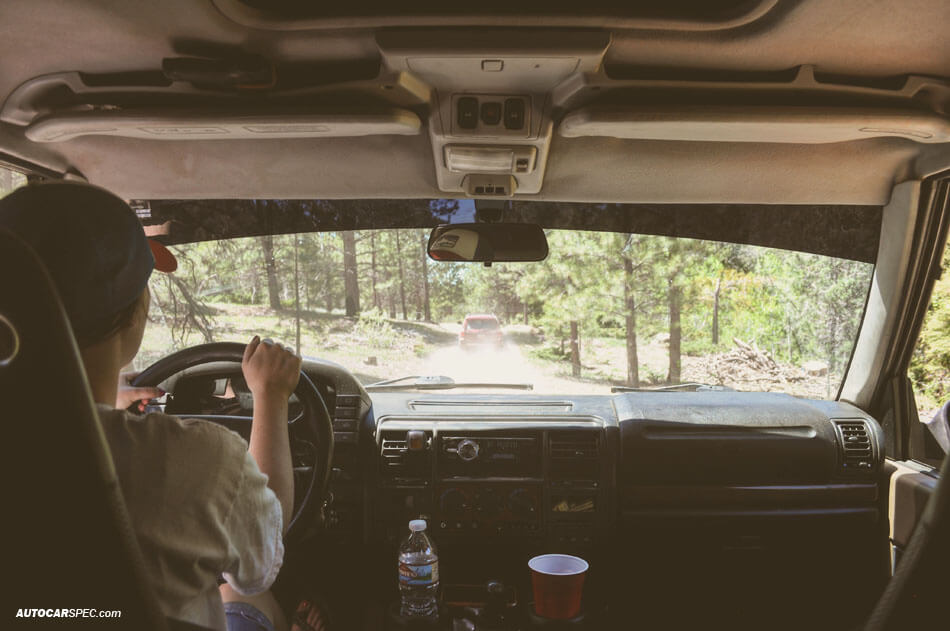 Davin wants to thank his buddy Tom who is right from the motherland of England, because that guy knows all they need to know to keep Bruce at his best. And Amy, for always being patient as they figure out Bruce's little kinks.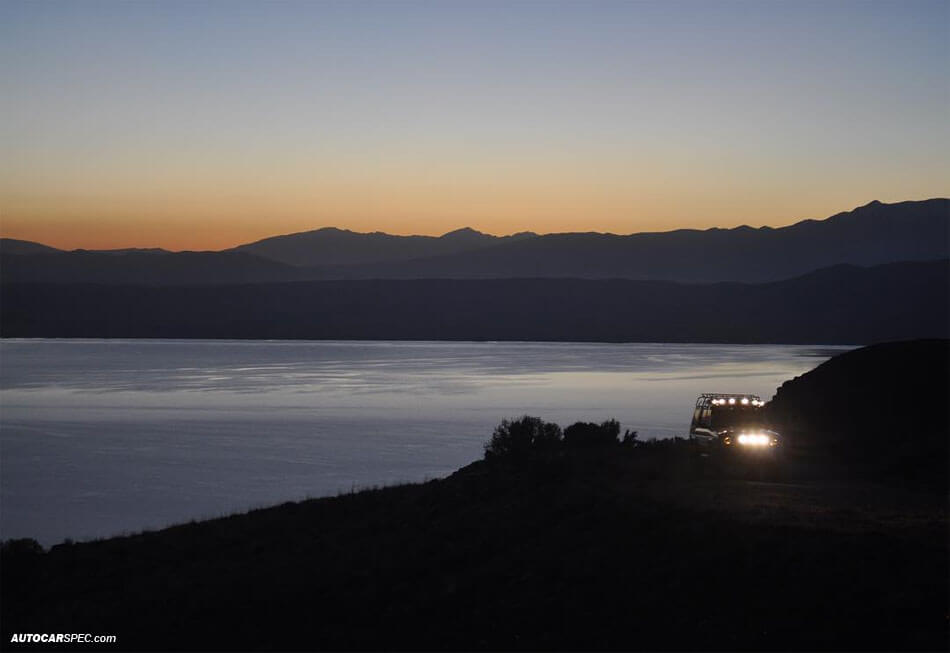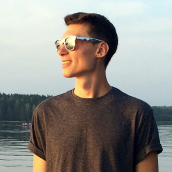 Matt Grabli
Automotive journalist and technical writer at Offroadium.com with more than 10 years of experience in the sphere of aftermarket parts and 4×4 vehicle modifications. Passionate about off-roading, outdoor adventures, and an active lifestyle.