2018 Land Rover Discovery HSE Build – Seek Off-Road Adventures in Comfort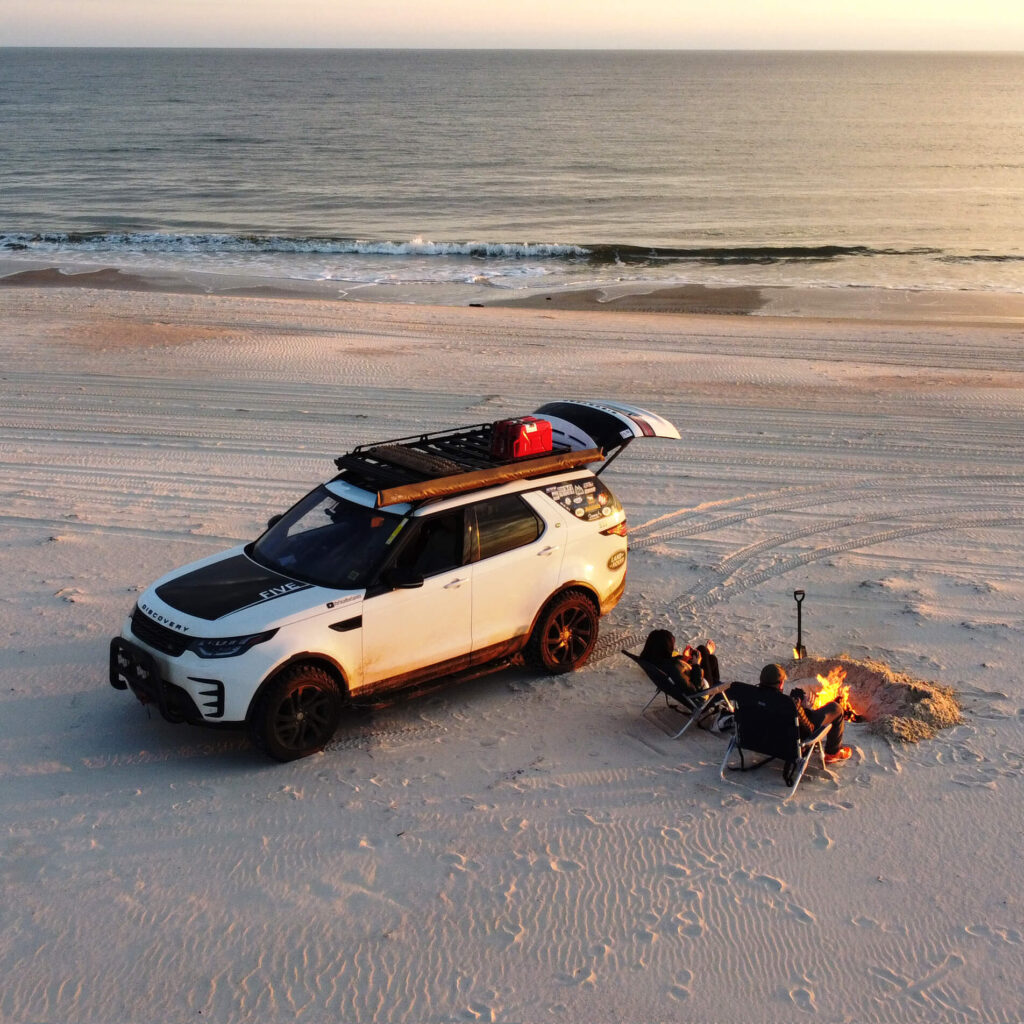 With the introduction of the third-generation Discovery in 2017, Land Rover gave the vehicle a slicker, more streamlined design in contrast to the very boxy shapes of previous models while maintaining their core strengths and remaining true to the Land Rover's off-roading heritage.
The company claims it's the most capable vehicle they ever produced, and looking at the things it can do on rough terrain, you get convinced quickly. Based on the same platform as the Range Rover, the vehicle offers smooth and comfortable on-road driving in a luxurious cabin packed with the latest comfort and safety features.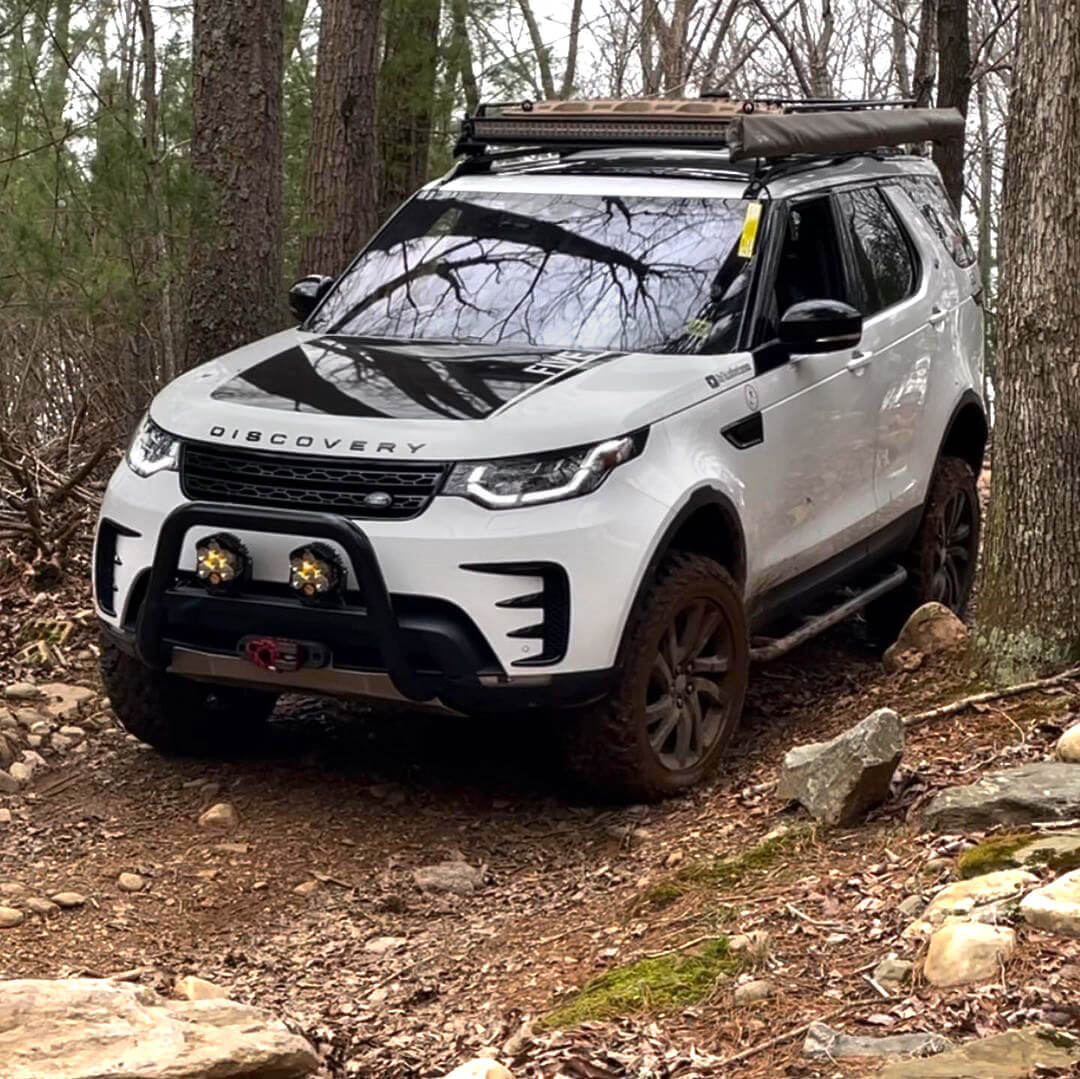 We spoke to Allen from Atlanta, Georgia, the owner of the 2018 Land Rover Discovery HSE which he transformed into an awesome overlanding and rock climbing machine contrary to the established trend. Most people buy Discoveries because they want to drive a luxury SUV but cannot afford the Range Rover and rarely leave the paved streets, which is a shame.
Once they see and realize what their vehicle is capable of, they may never go back and continue exploring paths less traveled. That's exactly what happened to Allen and his wife Natalie, who received a free 2-hour driving session at the Land Rover driving school with the purchase of their Discovery. You can safely say these two hours have changed their lives, and look what they did to their Land Rover to change it for the better.
"Once they see and realize what their vehicle is capable of, they may never go back and continue exploring paths less traveled"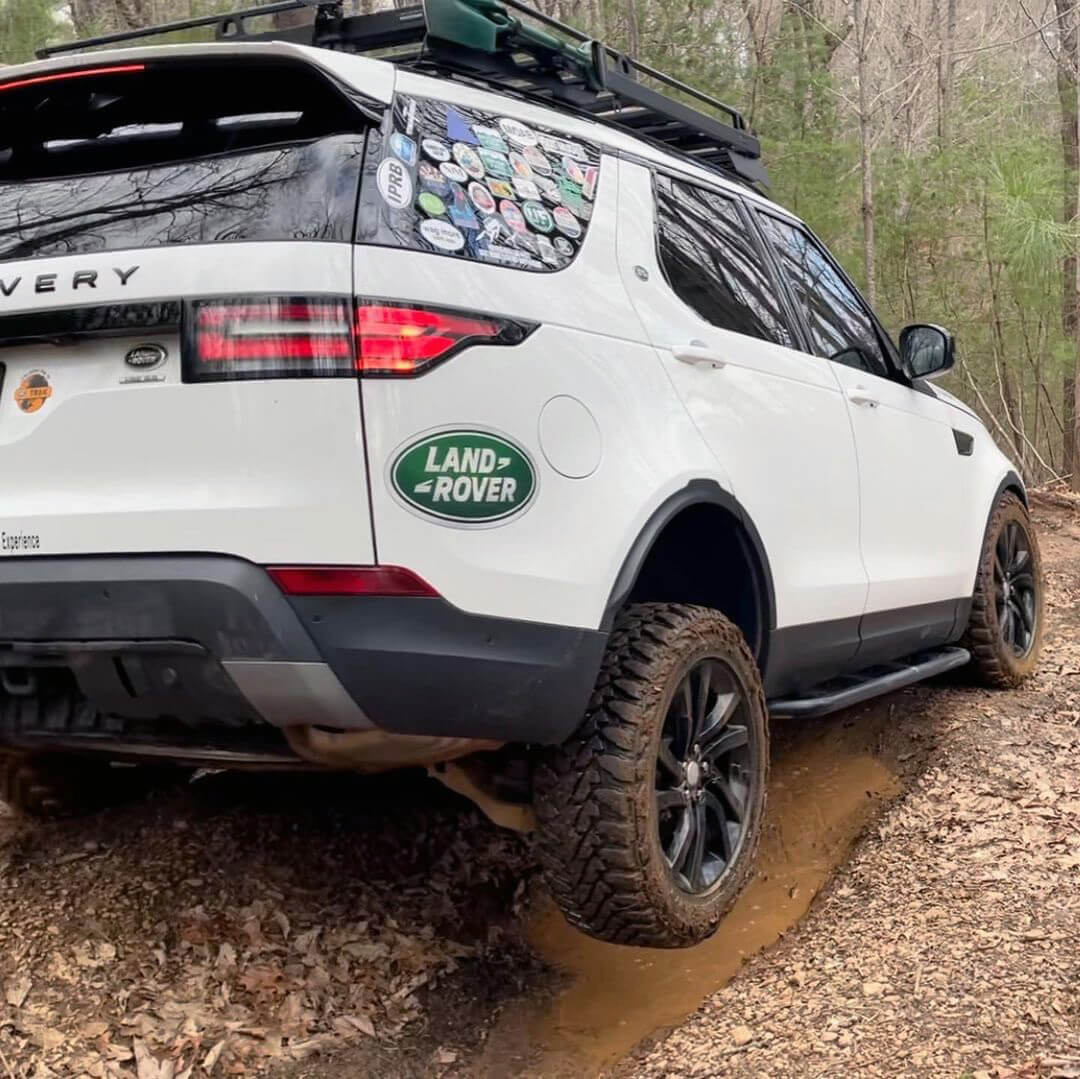 How did you become interested in off-roading?
– Used to do a lot of "off-roading" in the military so the bug was "installed" in me since I was 18 years old. Didn't really pick it up again until my early 40's. I guess you can say midlife crisis.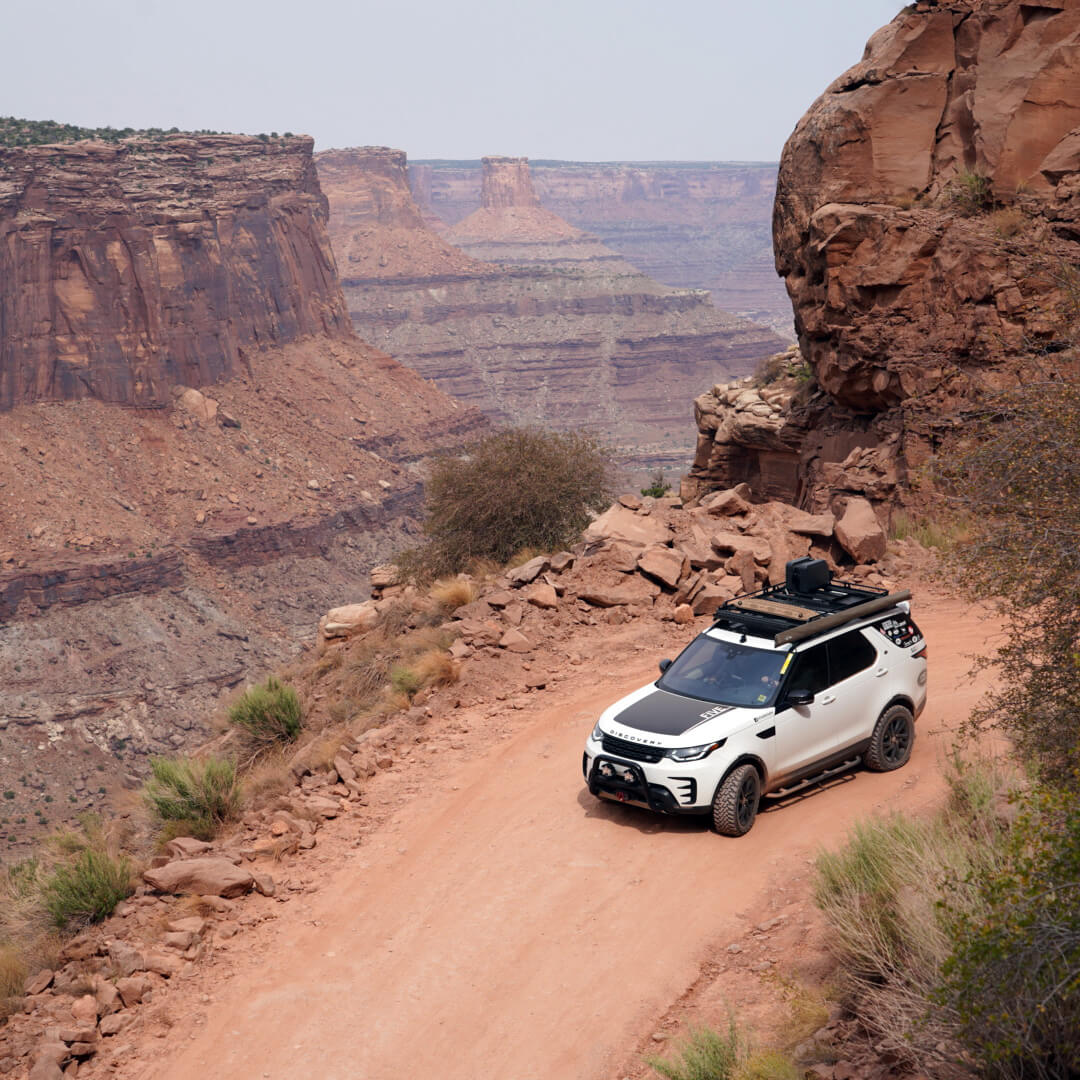 Why did you choose this particular model for your project?
– I wanted a large capable vehicle that I can drive daily to the office. I wanted luxury. There's something about Land Rover that's also just makes you want it…
I didn't want an older Defender even though they're super cool, and Range Rover was too expensive. We already had an LR4 so we were familiar with Discovery's.
Now that the new Defender is out, things will get interesting as we ordered one which will come in May.
What inspired you to choose this modification style?
– I have to admit that I wasn't too thrilled about the Discovery looks (Definitely prefer the boxy LR4), but I was super excited to see the Trek Discovery build which was the inspiration for our truck.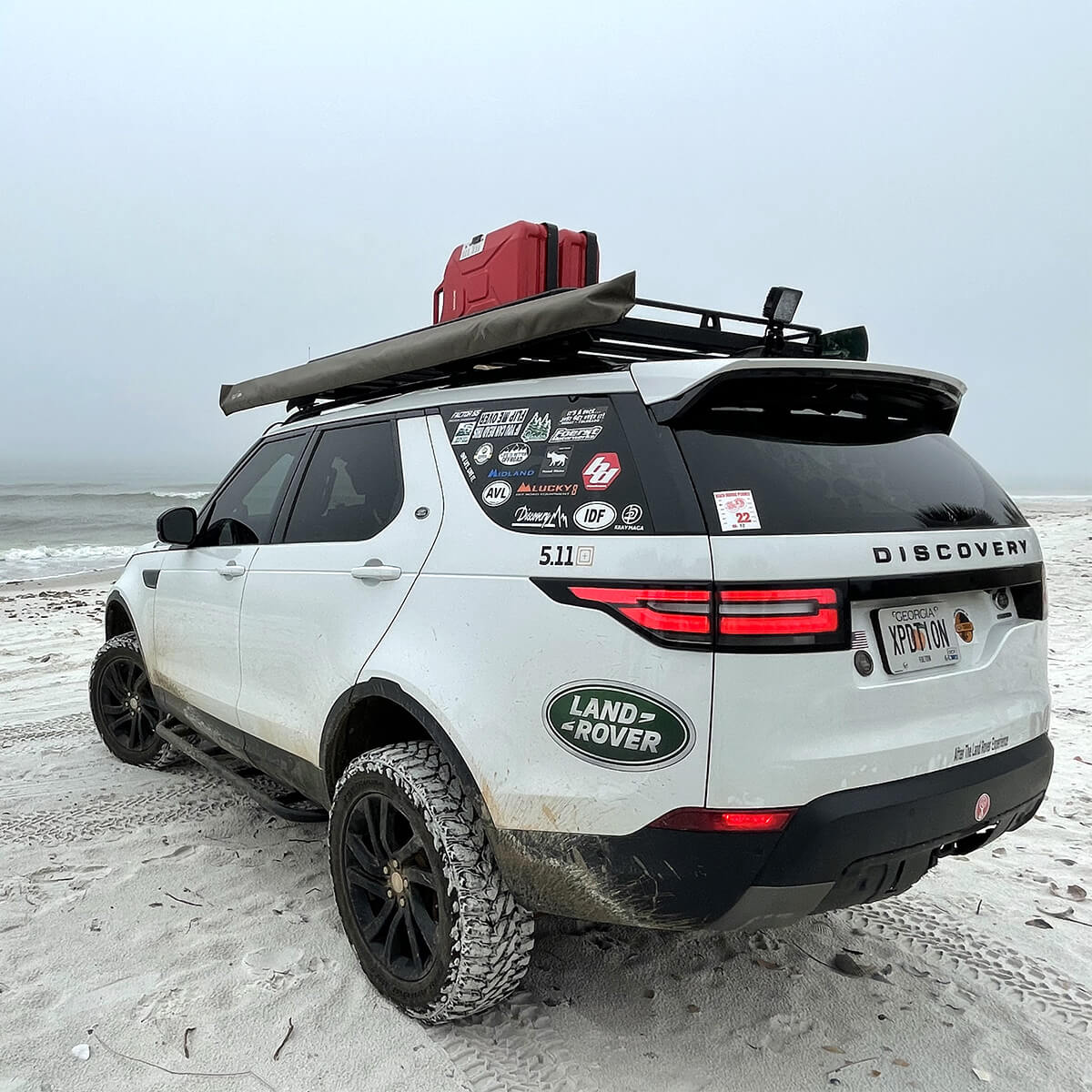 What challenges did you face while putting it together?
– The biggest challenge was the fact that it was a new vehicle and there were very little aftermarket modifications and accessories I could find. We had to be creative and then when we finally found a company to provide equipment, it was super expensive. That's why the Discovery is so unique, because there are very few built.
What do you love about your vehicle?
– I really love the fact that I can go explore, offroad, overland and be super comfortable. There's something about driving in -17 degrees yet having heated steering wheels and heated seats…
In addition, just the fact that it looks and operates perfectly. There's a lot of misconceptions and bad press about the reliability of land rovers, and I had zero issues with it. You do need to take care of it though and it's not cheap.
"There's a lot of misconceptions and bad press about the reliability of land rovers, and I had zero issues with it"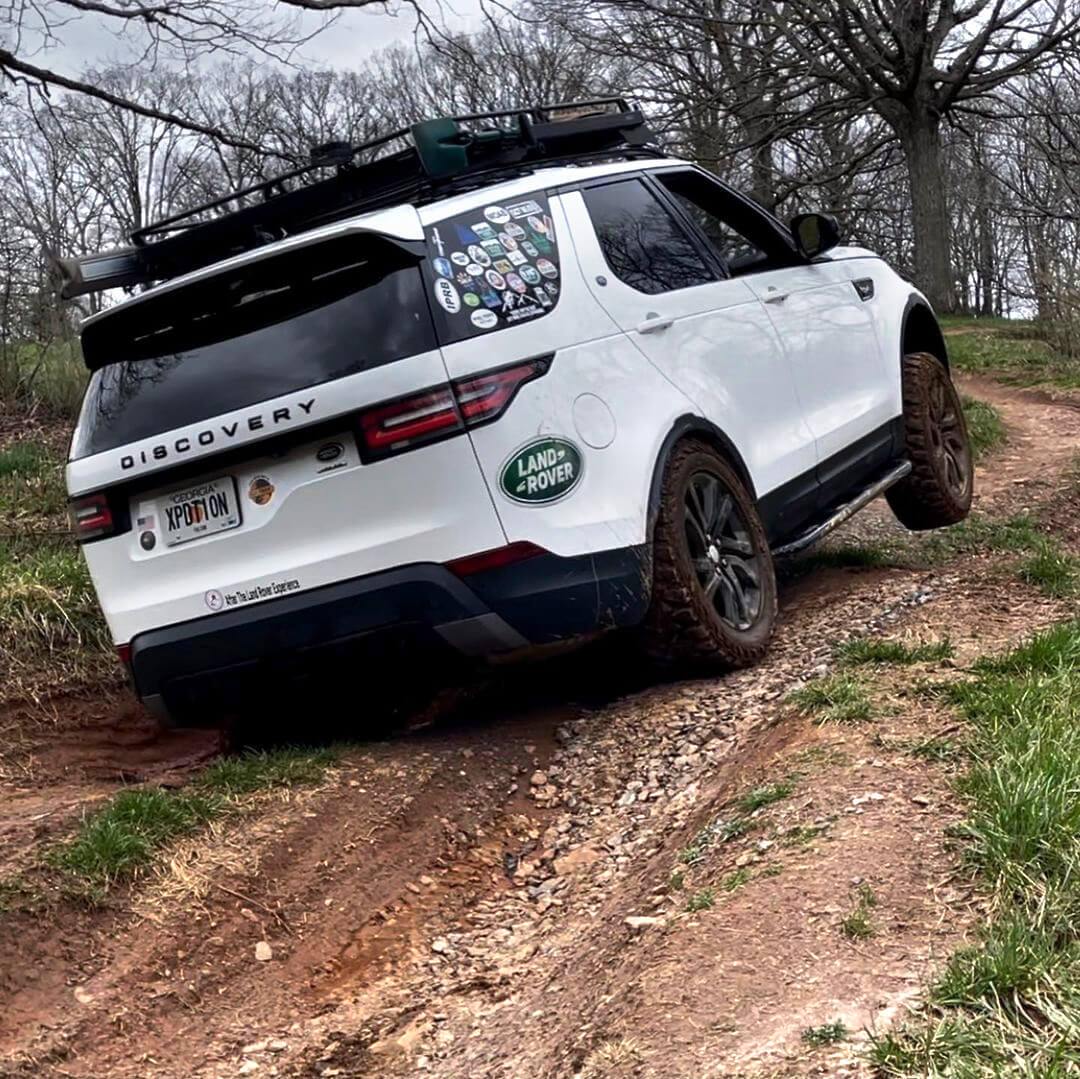 Is it your daily or a weekend ride?
– Daily
Do you take it off road? If so, where and how often?
– Definitely. At least every other weekend, and 4-6 long trips a year.
2018 Land Rover Discovery HSE Specs
Lift height and suspension modifications
– We added 2" Proud Rhino lift rods to the already fantastic air suspension. We get close to a foot clearance.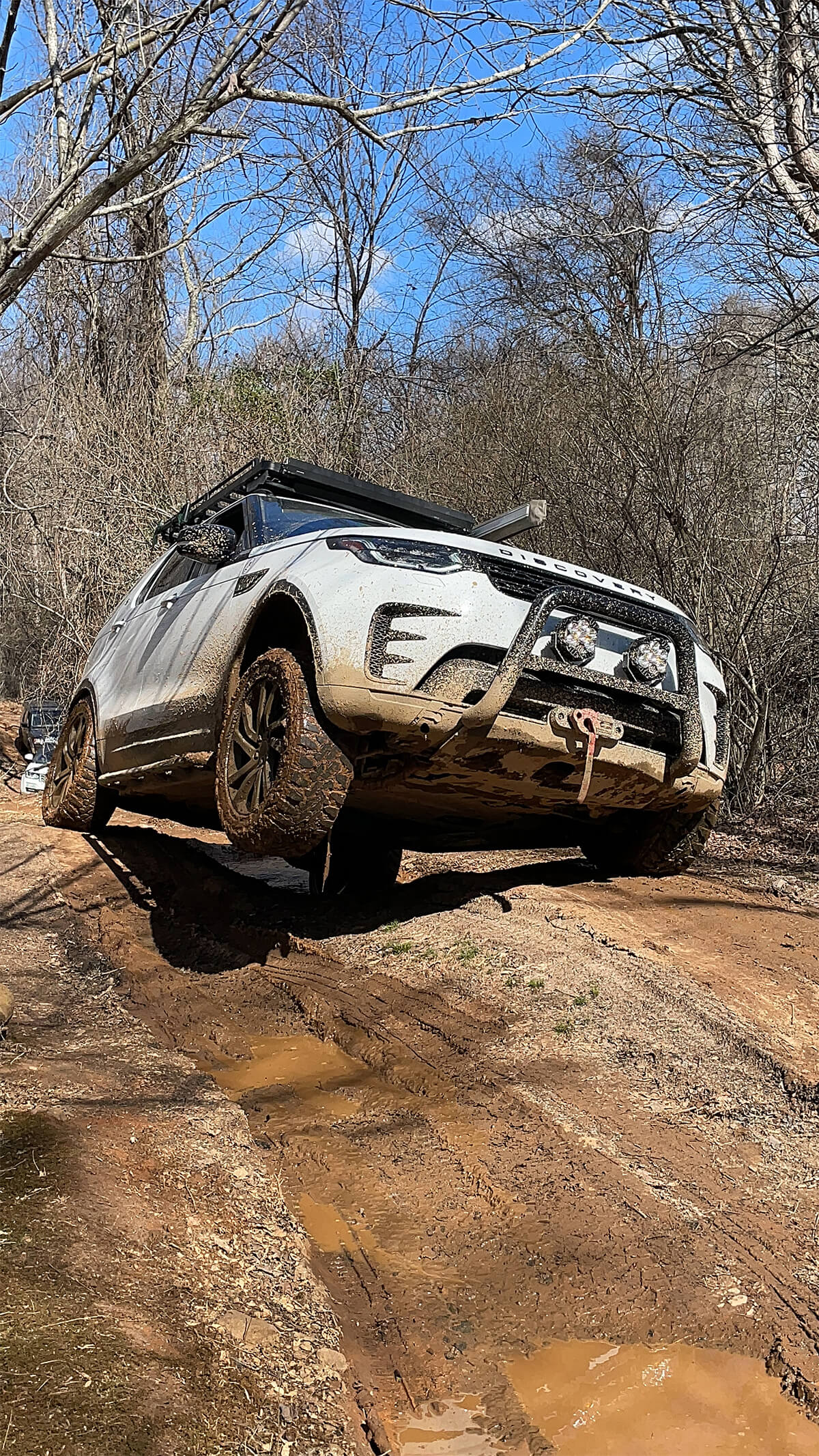 Wheel specs
– Land Rover standard 20" wheels. The brake calipers are huge and couldn't fit 18" wheels without mods.
Exterior mods
– Roof rack
– Rock sliders
– Front skid plate
– Warn winch
– Bull bar with Baha lights
– LED bar
– Upgraded to Larger mud tires 275/55r20. Had to trim a little around the wheels
– Full size spare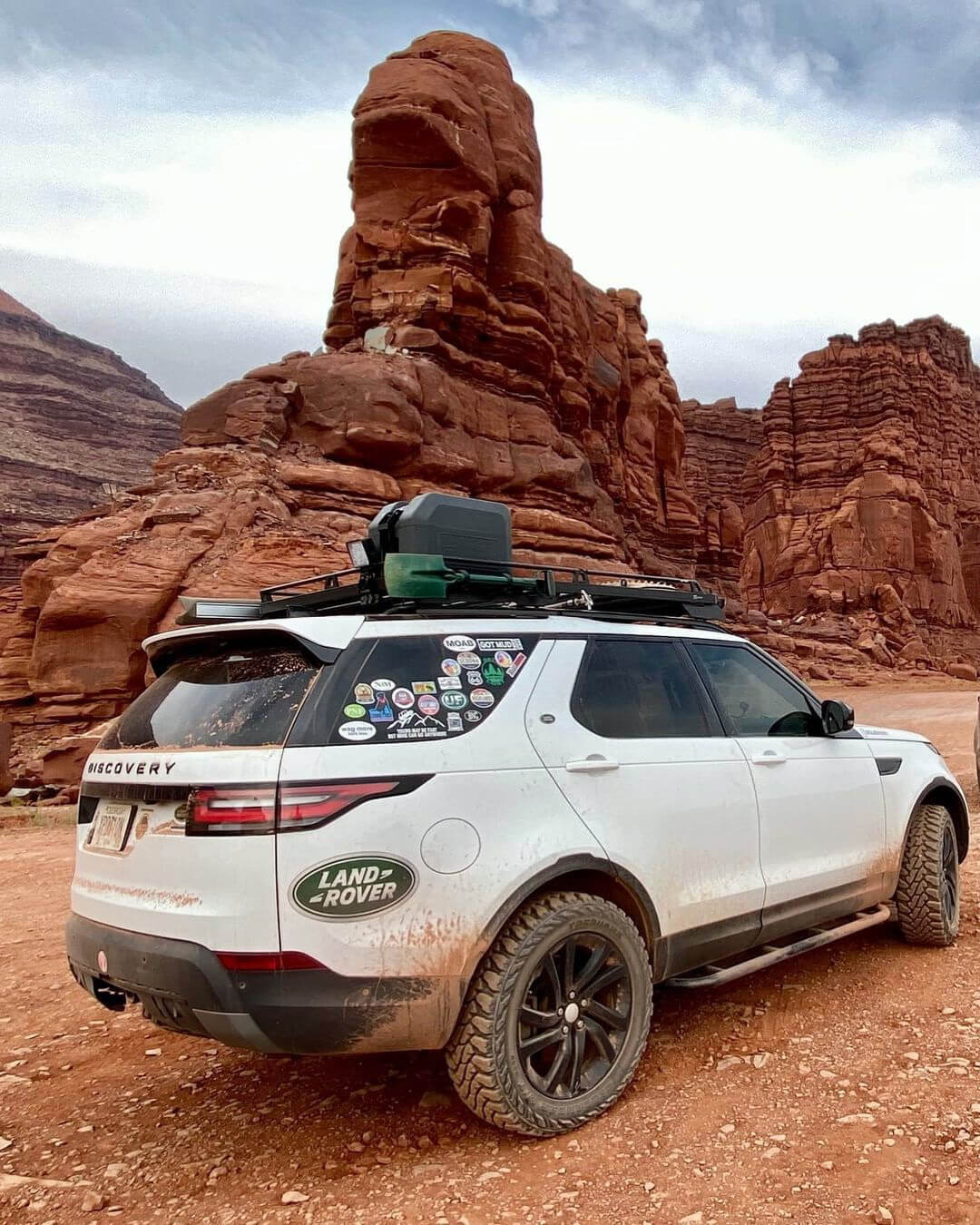 Interior mods
– Dual ARB compressor
– Switch board to control all lights and disconnect parking sensors
– Permanent wired mount for Garmin GPS
– Winch controller connection inside the vehicle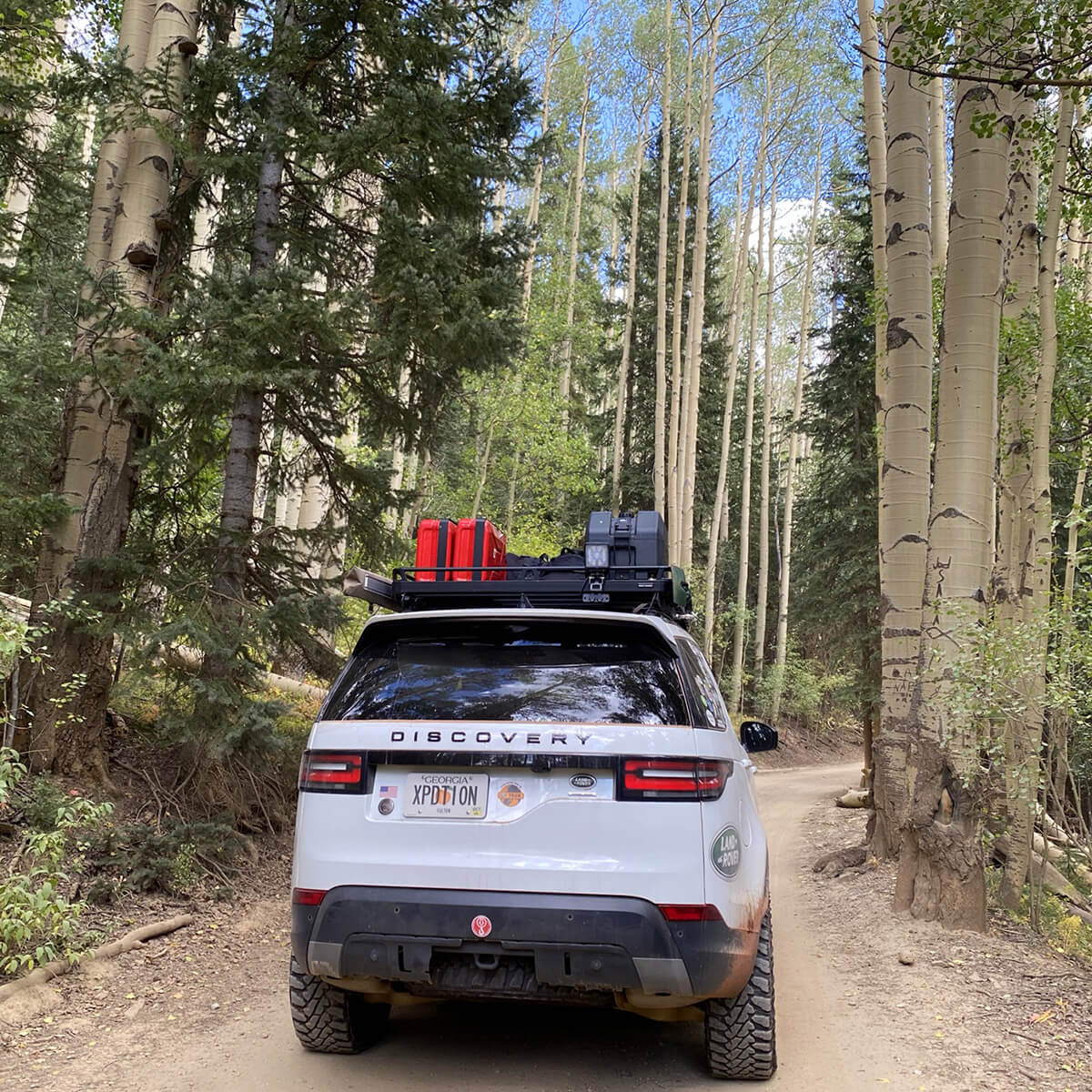 What are your future plans for this vehicle?
– As mentioned above, the New Defender is coming in May, and we already have all the equipment and accessories to go on it, including a rooftop tent. When discussing the future of this Discovery, my wife is firm that we're not selling it and it will be her daily vehicle. We're planning to continue wheeling it with its new brother, the new defender.
– Our goal in setting up "after the Land Rover experience" was to encourage people to go out to nature and play. It's mind-boggling that 90% of Land Rovers don't see dirt!
We started this as a hobby and it's actually slowly becoming a business.
Watch the progress and find out more about this Land Rover Discovery project by visiting the Instagram profile of the owner: @afterthelandroverexperience!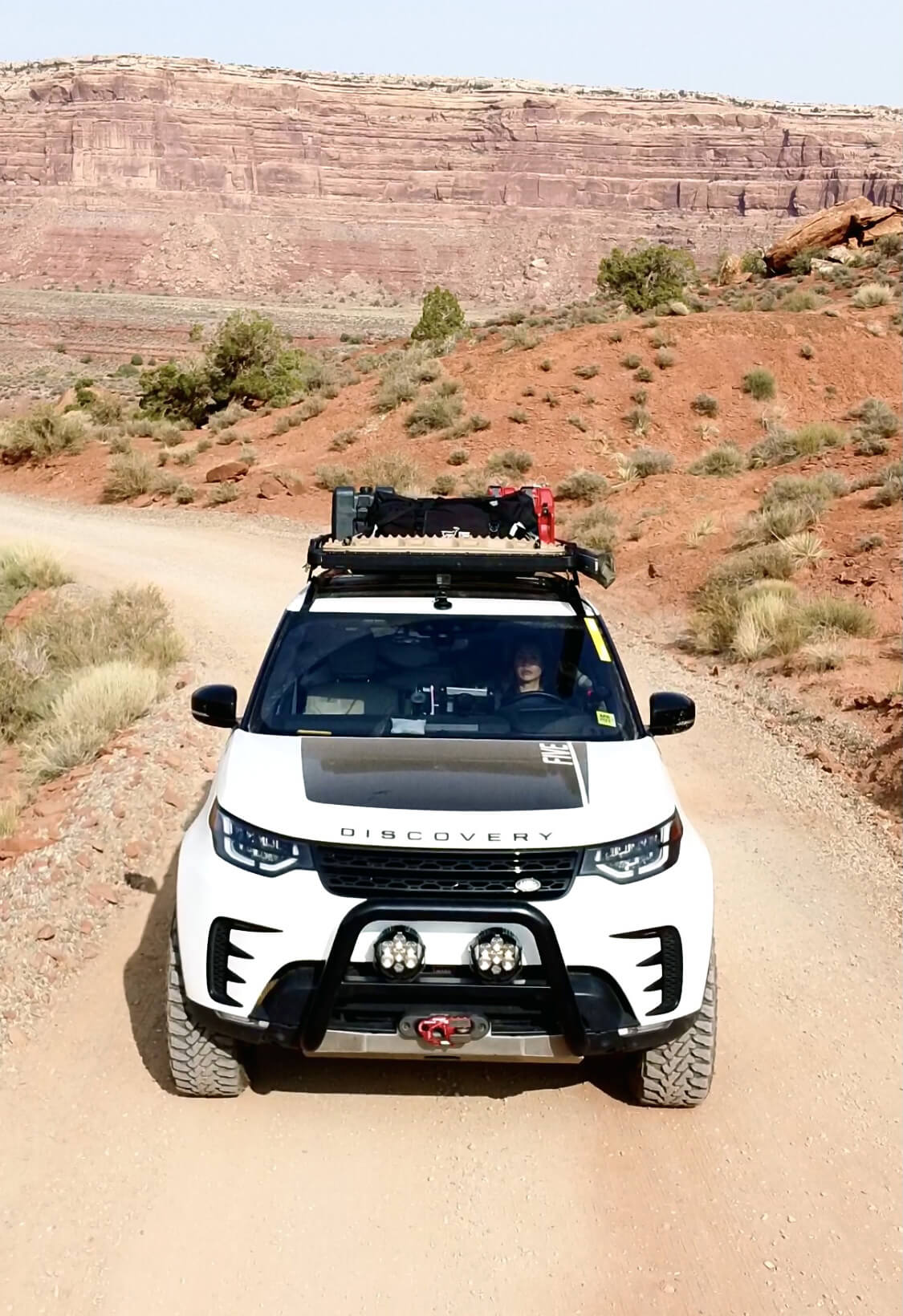 Related Parts & Mods
– Inspired by this Land Rover Discovery build and looking to prepare your own SUV for off-road adventures? Some parts used on this vehicle were sourced from custom shops or custom made, but our team has put together a list of products and accessories available online that may help you to achieve similar results:
Lift Kit
Wheels
Roof Rack
Roof Top Tent
Awning
Lights
*Before ordering any part or accessory, it is recommended that you verify its fitment with a qualified professional and/or seller. We are not responsible for fitment or other issues that may arise from using the products featured on our website.
Stay tuned for more project reviews on Offroadium.com – Follow us on social media, and share this write-up if you enjoyed reading it!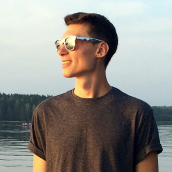 Matt Grabli
Matt brings over a decade of automotive expertise to his role as staff writer and editor at Offroadium.com. With an enduring passion for the off-road vehicles and adventures, he is devoted to creating interesting content that equips 4x4 enthusiasts with the knowledge to improve their rigs.