Vintage Rig – Lifted Range Rover Classic 3-Door on 33 Inch Off-road Tires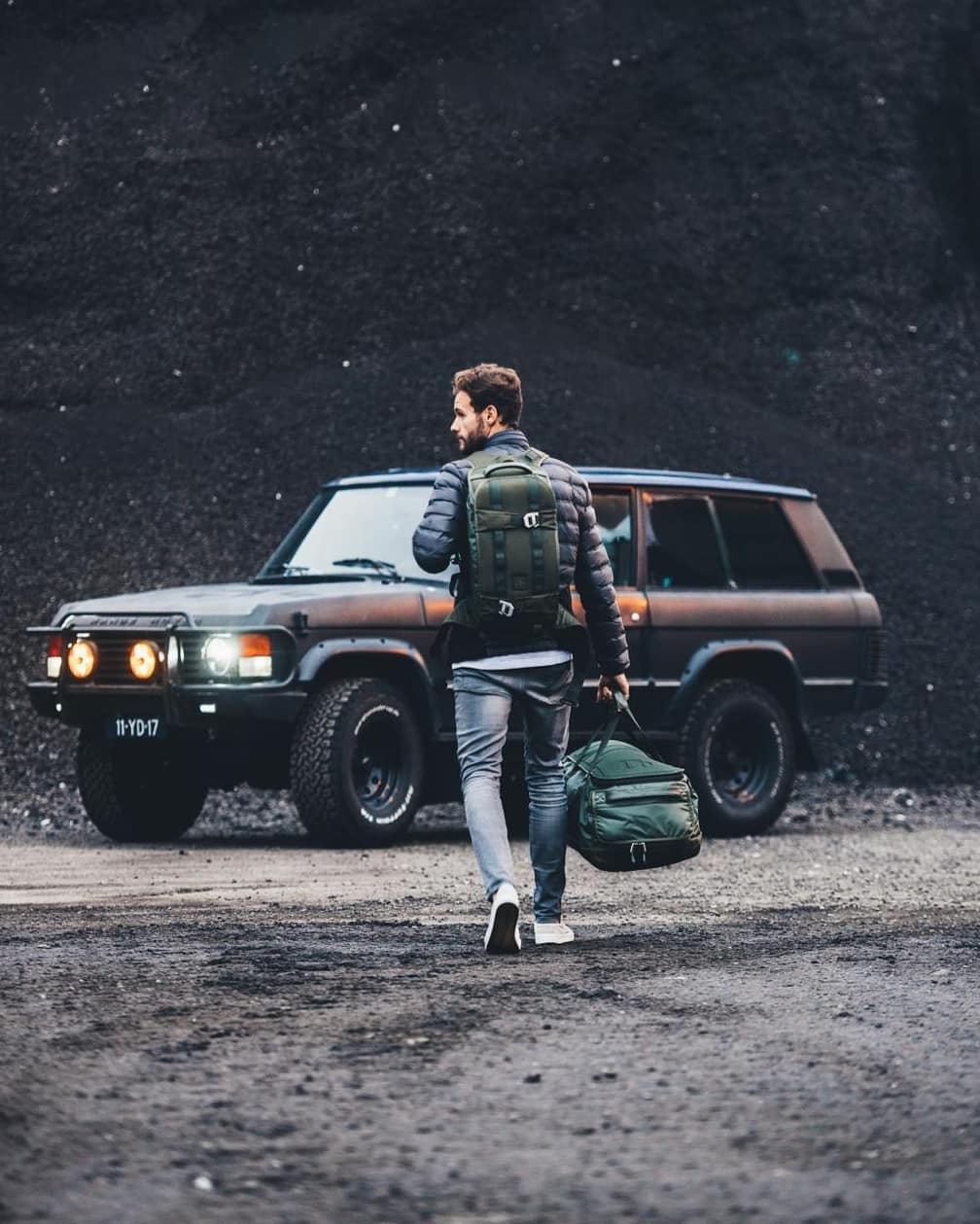 @janfillem
It's safe to say that the first-generation Range Rover is one of the ancestors of the modern-day SUV. Its prototype called Velar was designed as a modernized upscale version of the Land Rover Series with the addition of the latest technological advancements of the late 60s.
Unlike many 4x4s and trucks of that era, the Range Rover used coil springs instead of leaf springs, permanent four-wheel drive, and four-wheel disc brakes. All of the above allowed the manufacturer to create a fusion of a regular station wagon and a 4×4 vehicle, making it handle well on paved roads and tackle off-road terrain, just as good as a Land Rover.
Although this concept wasn't something new for the American market, since it already had the luxury 4×4 truck called Jeep Wagoneer, which was produced since 1962.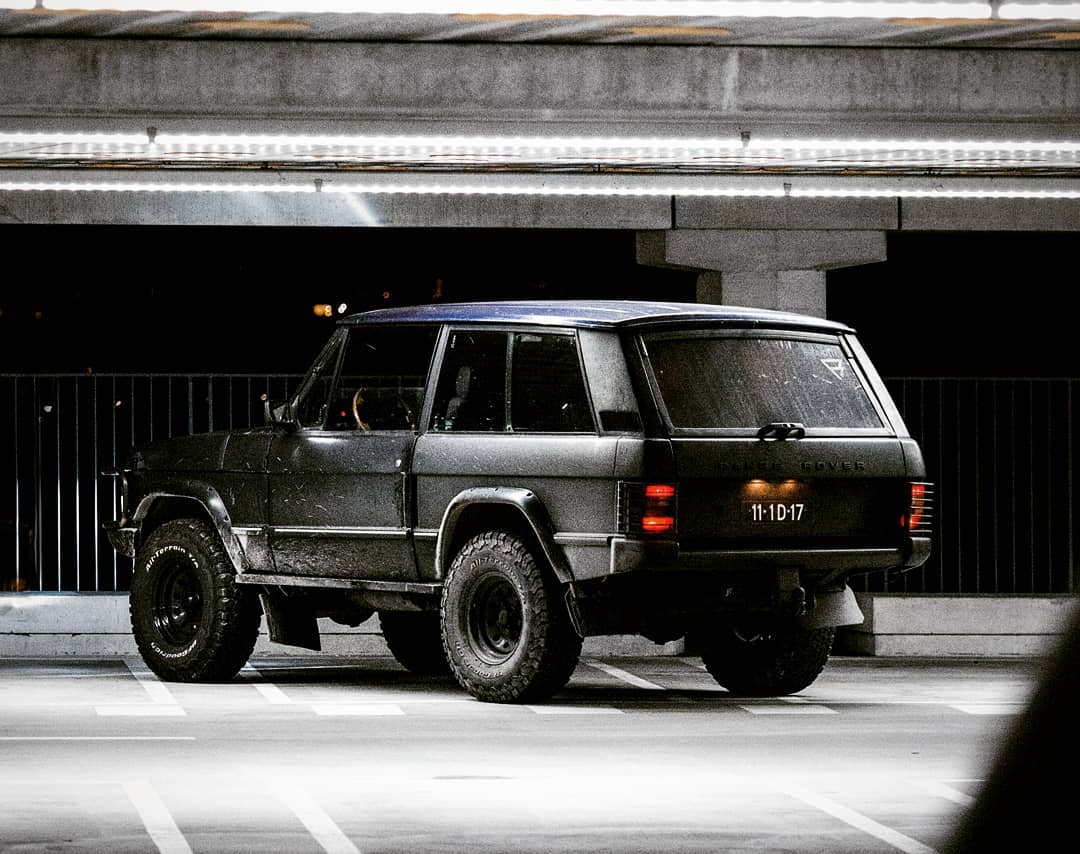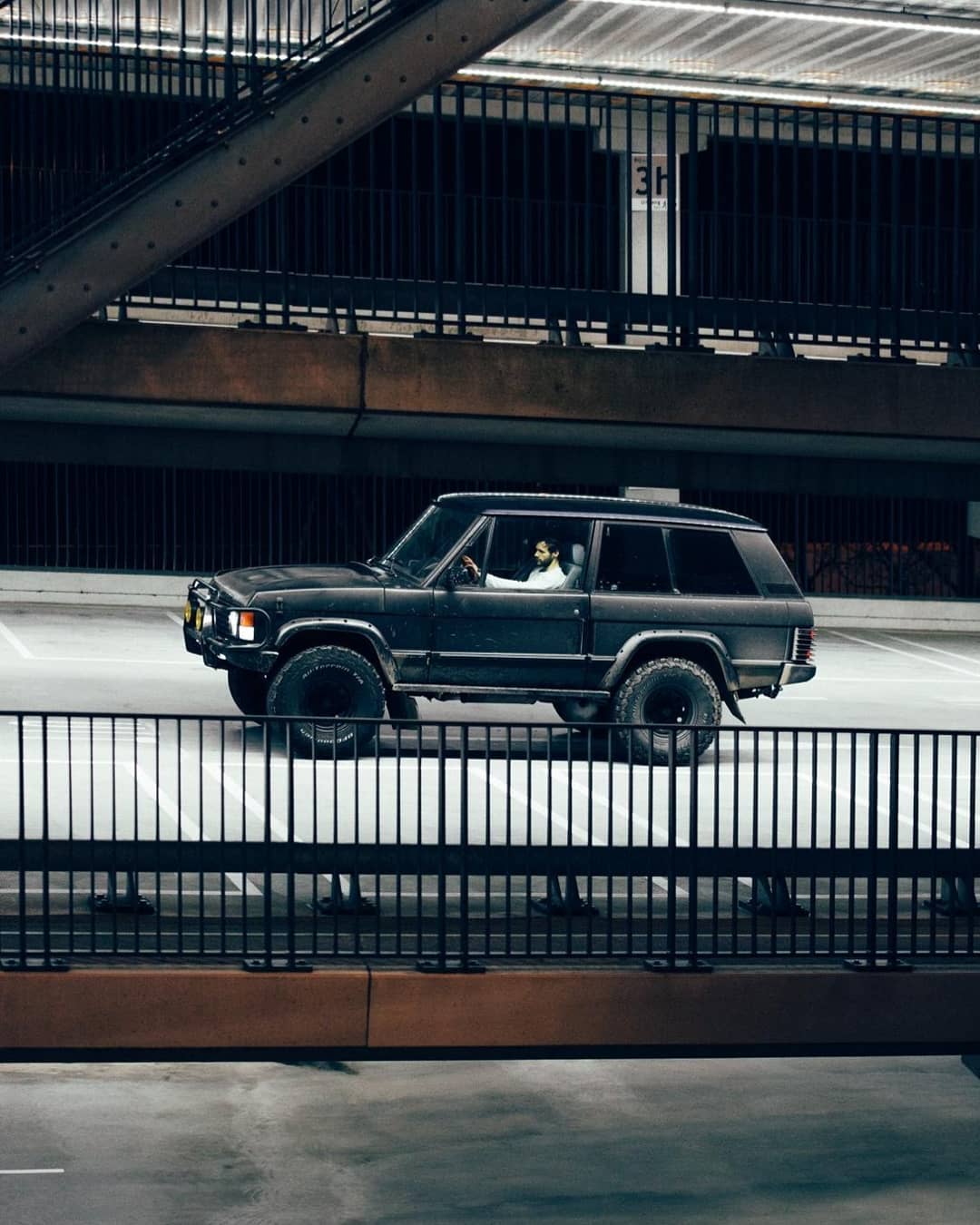 Another revolutionary thing about the Range Rover was the elegant design, which looked just right from every angle. A wide front end with round headlights and a spectacular notched-back side profile couldn't leave anyone indifferent.
"The Range Rover was exhibited as an exemplary work of industrial design in the Musée du Louvre in Paris because it was one of the first European vehicles to combine the style key of a car with the off-road capabilities of a 4×4 truck".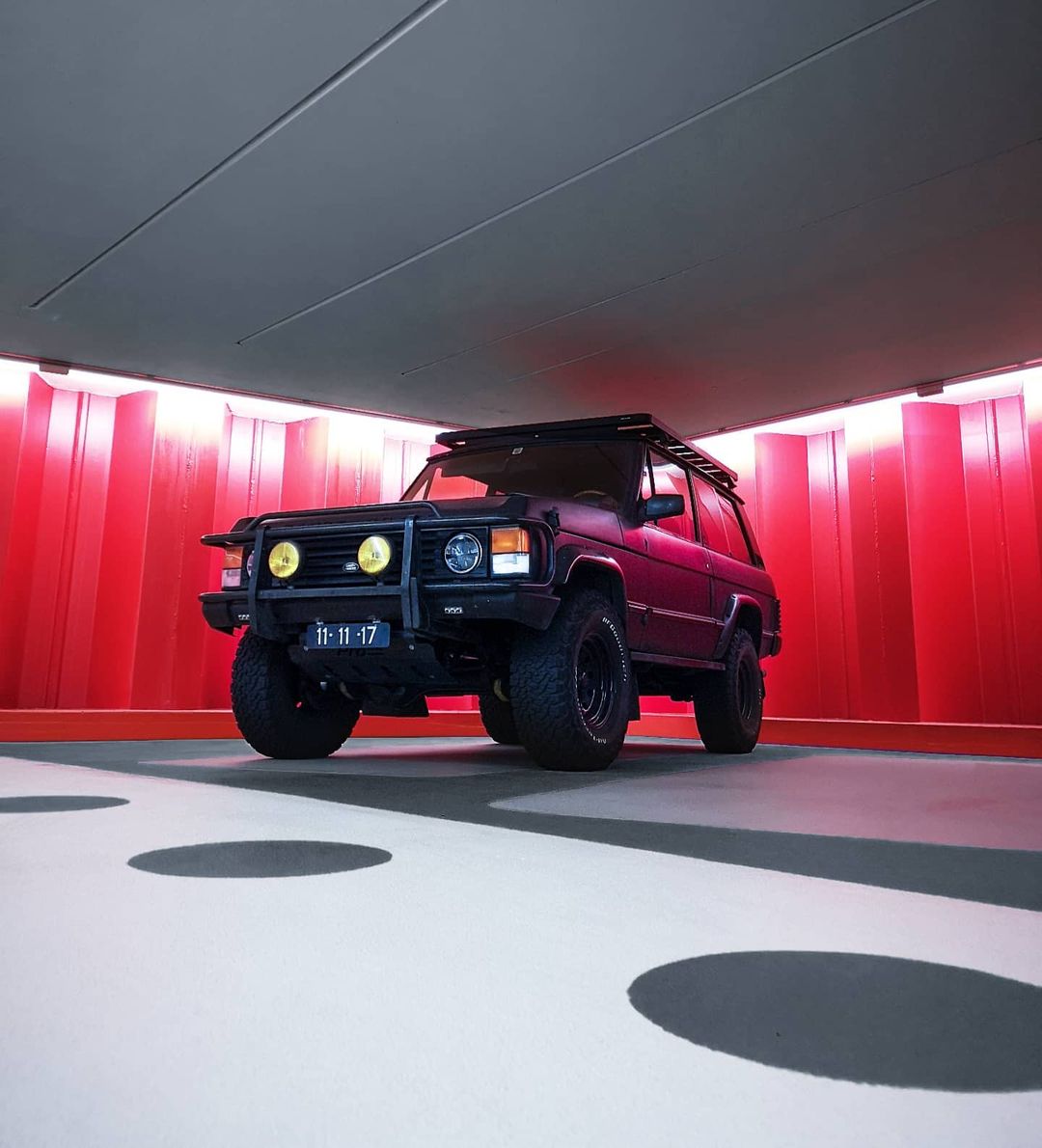 The interior of the RR was actually quite spartan. Simple fabrics, vinyl floors, and plastic dash were meant to be functional and easy to clean in the first place. All the luxurious flare and comfort features, Range Rovers are known for today, were added many years later, after the company started to analyze what the customers want to improve in the car and what they seek in a vehicle of this kind.
"Another interesting fact about this rig is that it remained in production in a 3-door body style until 1981 when the 5-door version was added to the model lineup. Before then, all long-base Range Rover conversions were produced by 3rd party firms"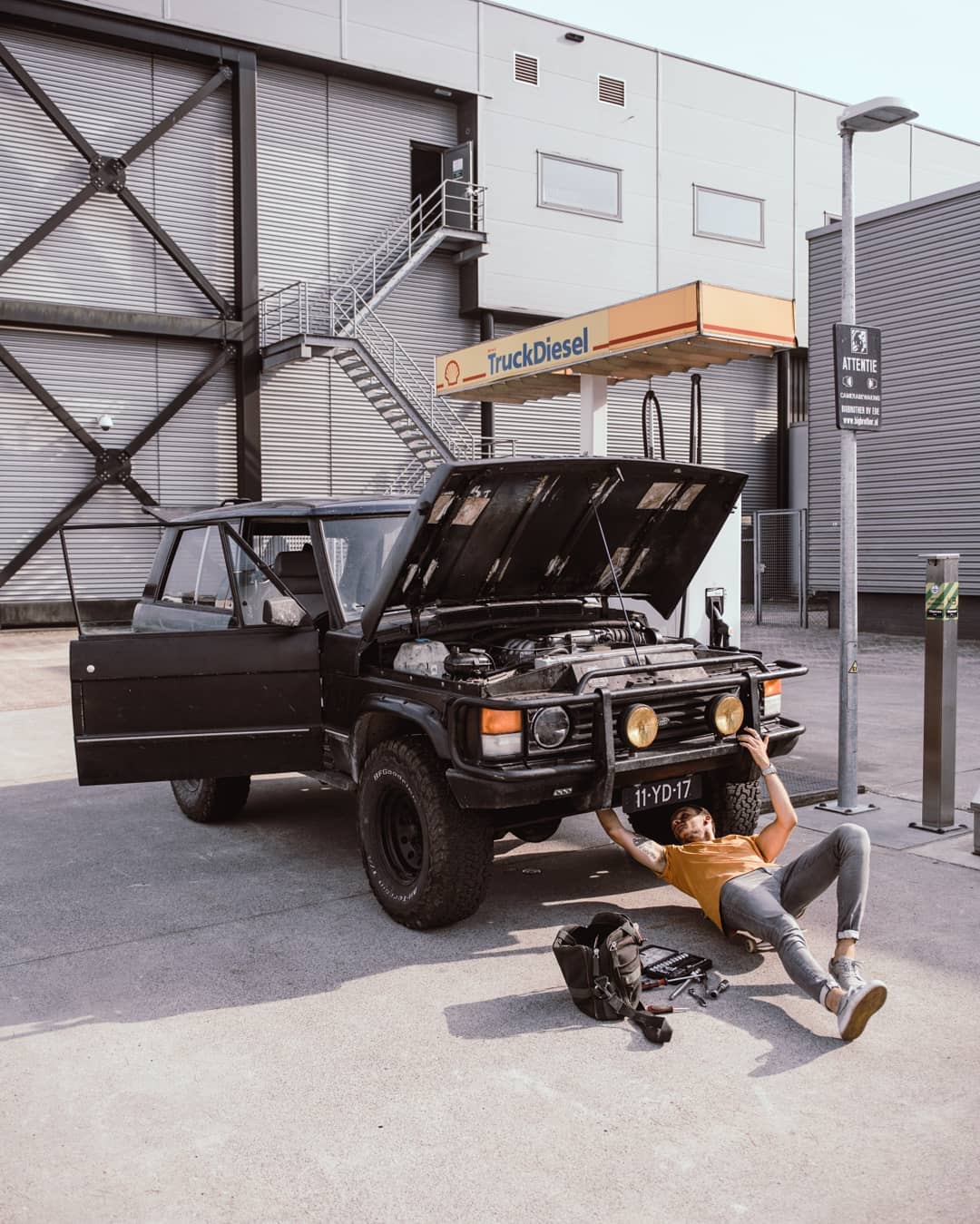 This classy Range Rover with beefy off-road tires that you see in the photos is owned by Tarik Kool, who was kind enough to talk with us about his awesome rig.
Being an artist, graphic designer, and photographer, with a passion for vintage machinery he picked up the Range Rover as his assistant for off-road and overland-style adventures. Even though it looks quite fresh for a vehicle of this age, there were certain mechanical problems he had to address.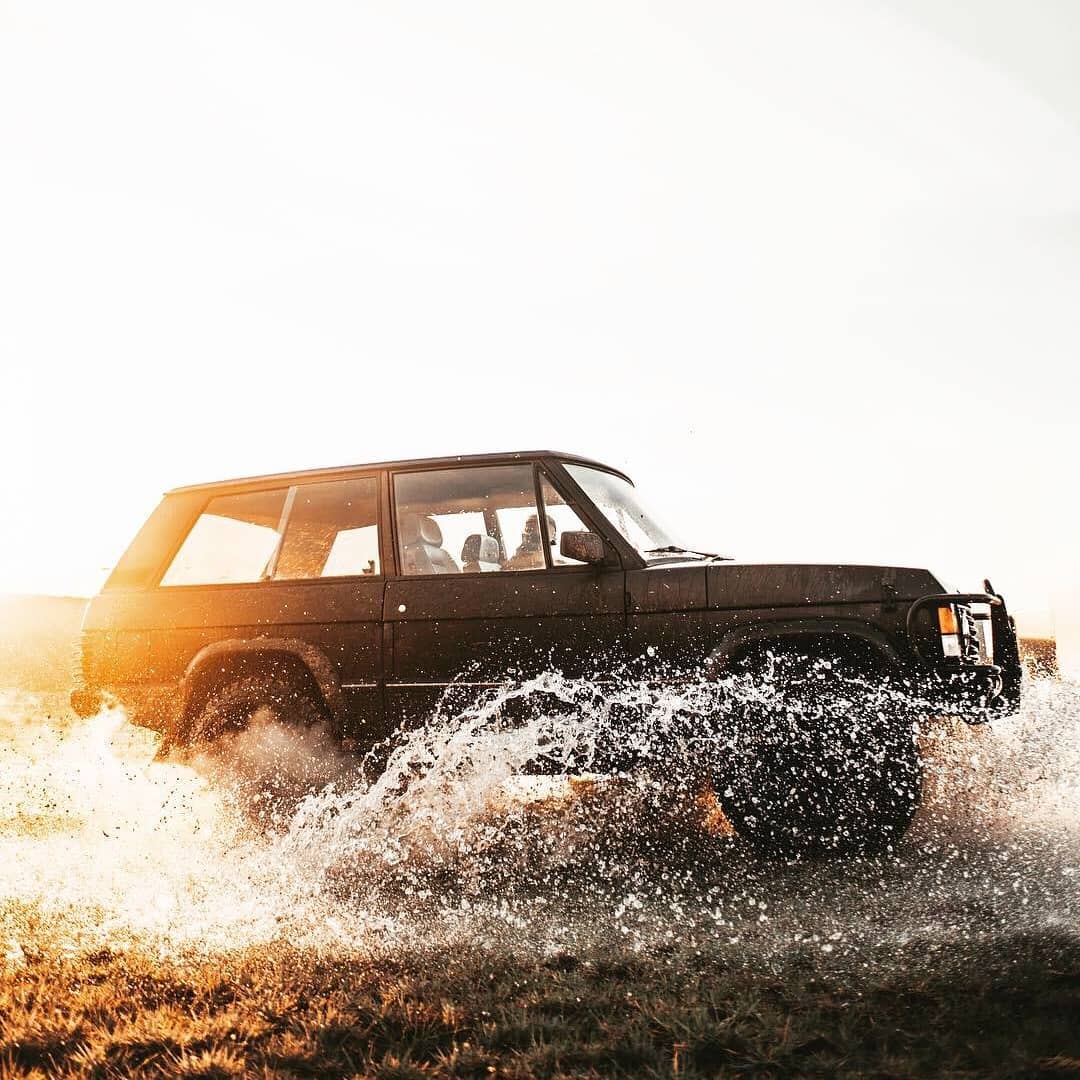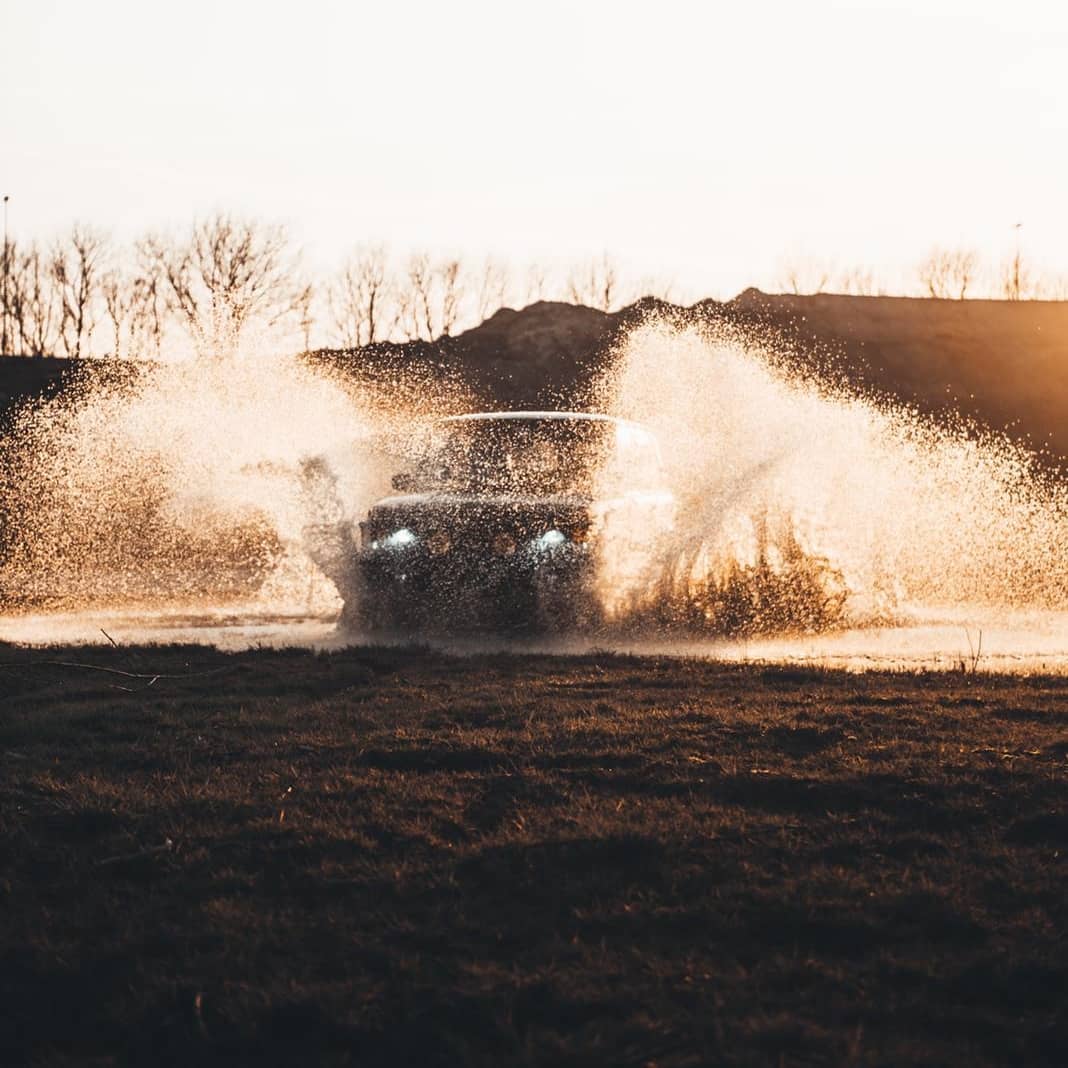 The original motor was swapped with the new 4.6L V8 engine from the 2nd generation Range Rover P38A with Thor inlet manifold and full Rimmerbros stainless exhaust, which improved the performance and added so much-needed reliability to this old-school 4×4 rig.
To beef up the looks and improve the off-road capabilities, Tarik decided to install a 1" body lift with a 2" suspension lift. This upgrade allowed him to gain more space in the wheel arches to install a set of oversized 285/75R16 tires ( 33″ Inches ) mounted on 16" off-road rims with 0 offset, which widen the tracks and make it look much more aggressive.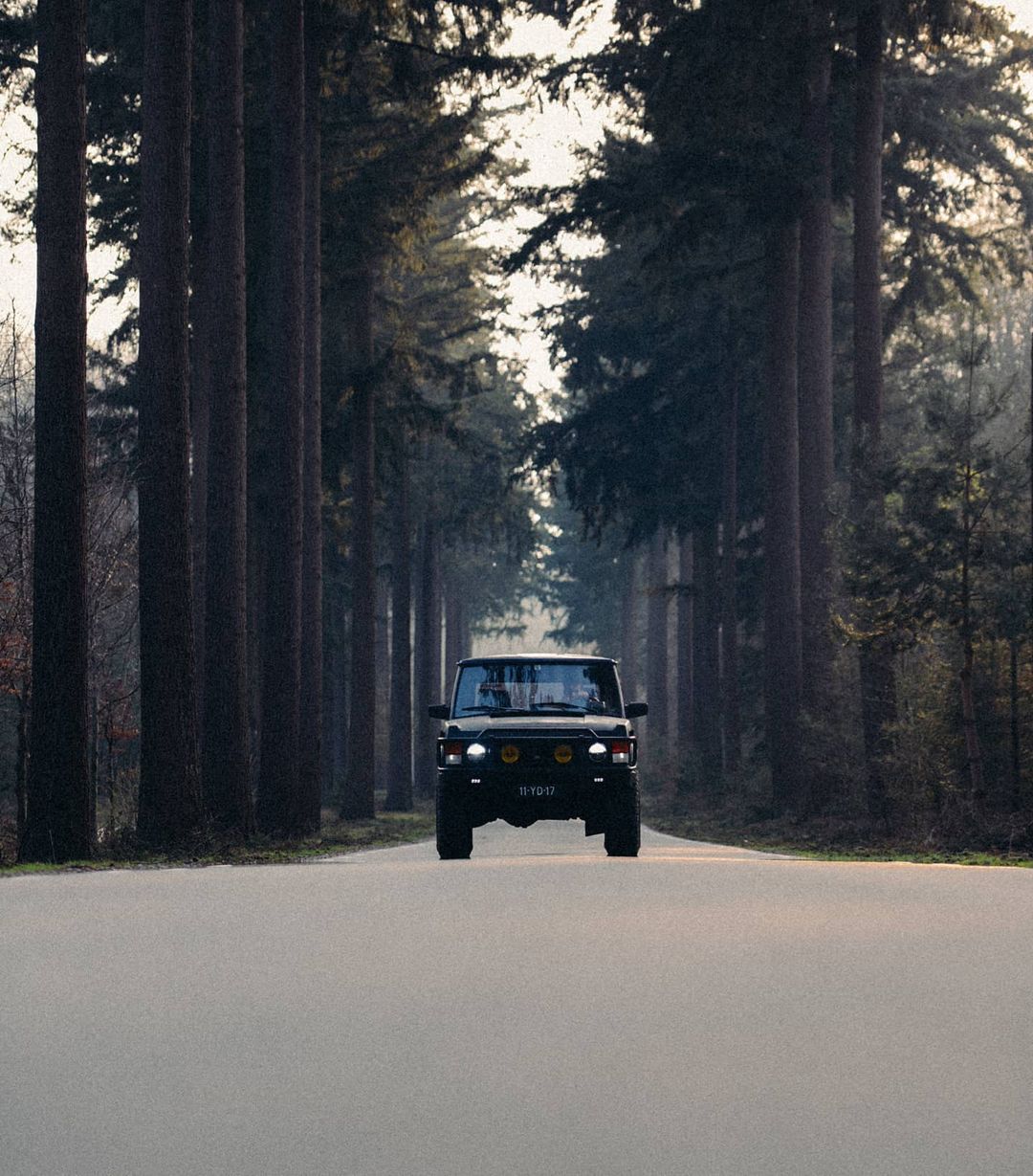 Ranger Rover Classic 3 Door – SPECS
Suspension
1 inch body lift
2 inch suspension lift.
Wheels
Steel 4×4 rims with 0 offset
33″ BF Goodrich All-Terrain T/A tires 285/75/16
Performance
4.6L V8 engine swap from the newer RR p38 model
Thor inlet manifold
Rimmer Bros full stainless steel exhaust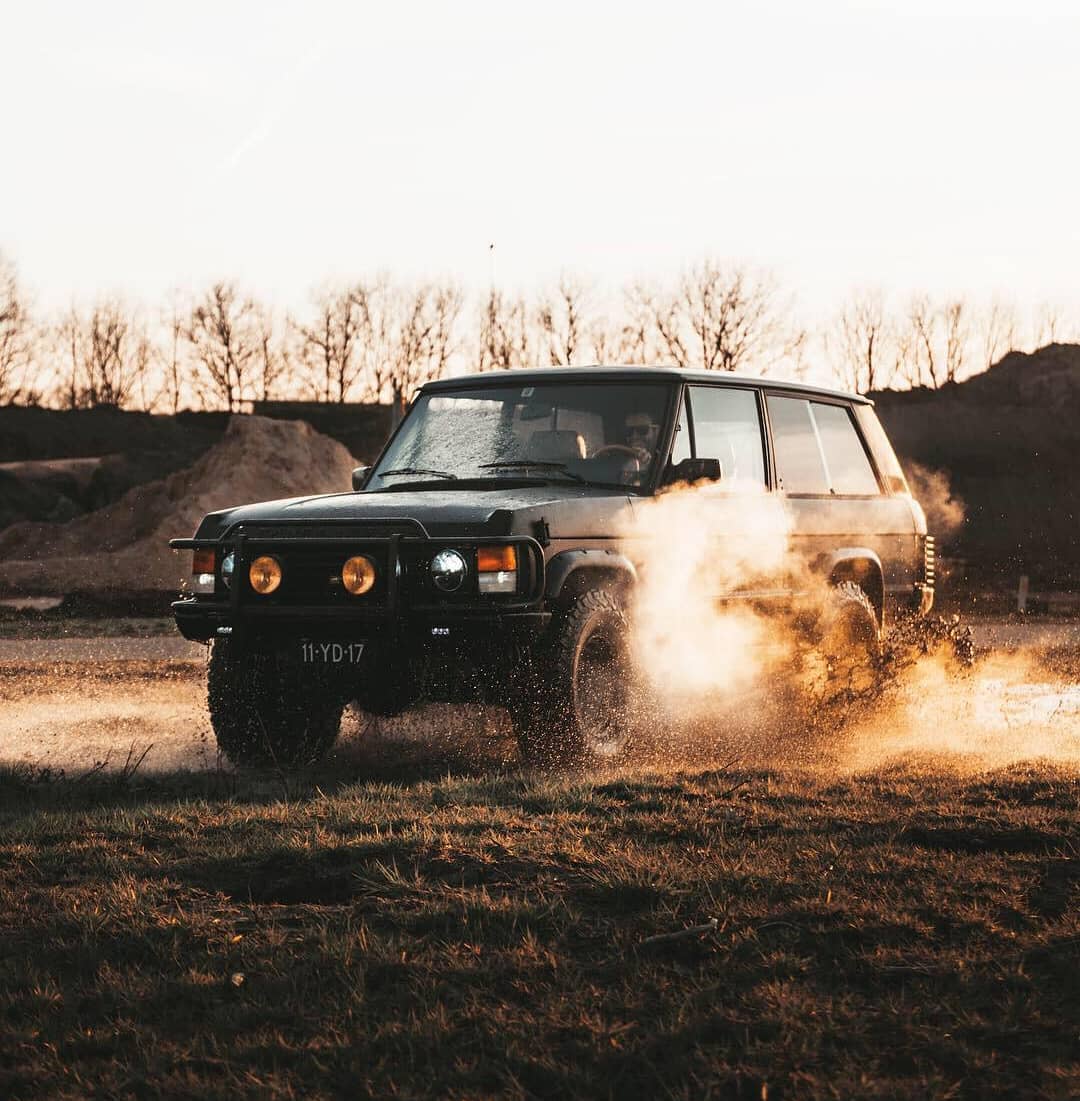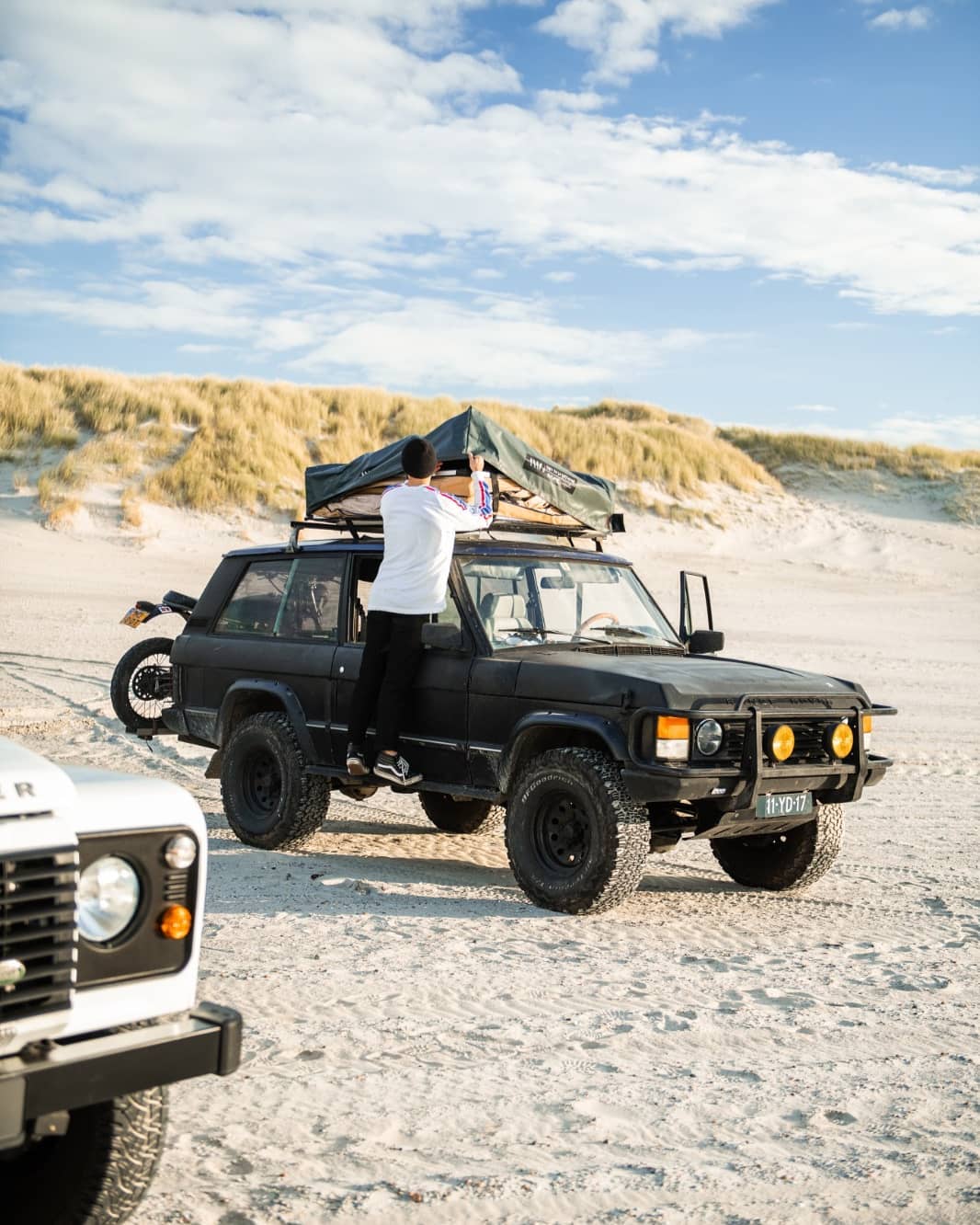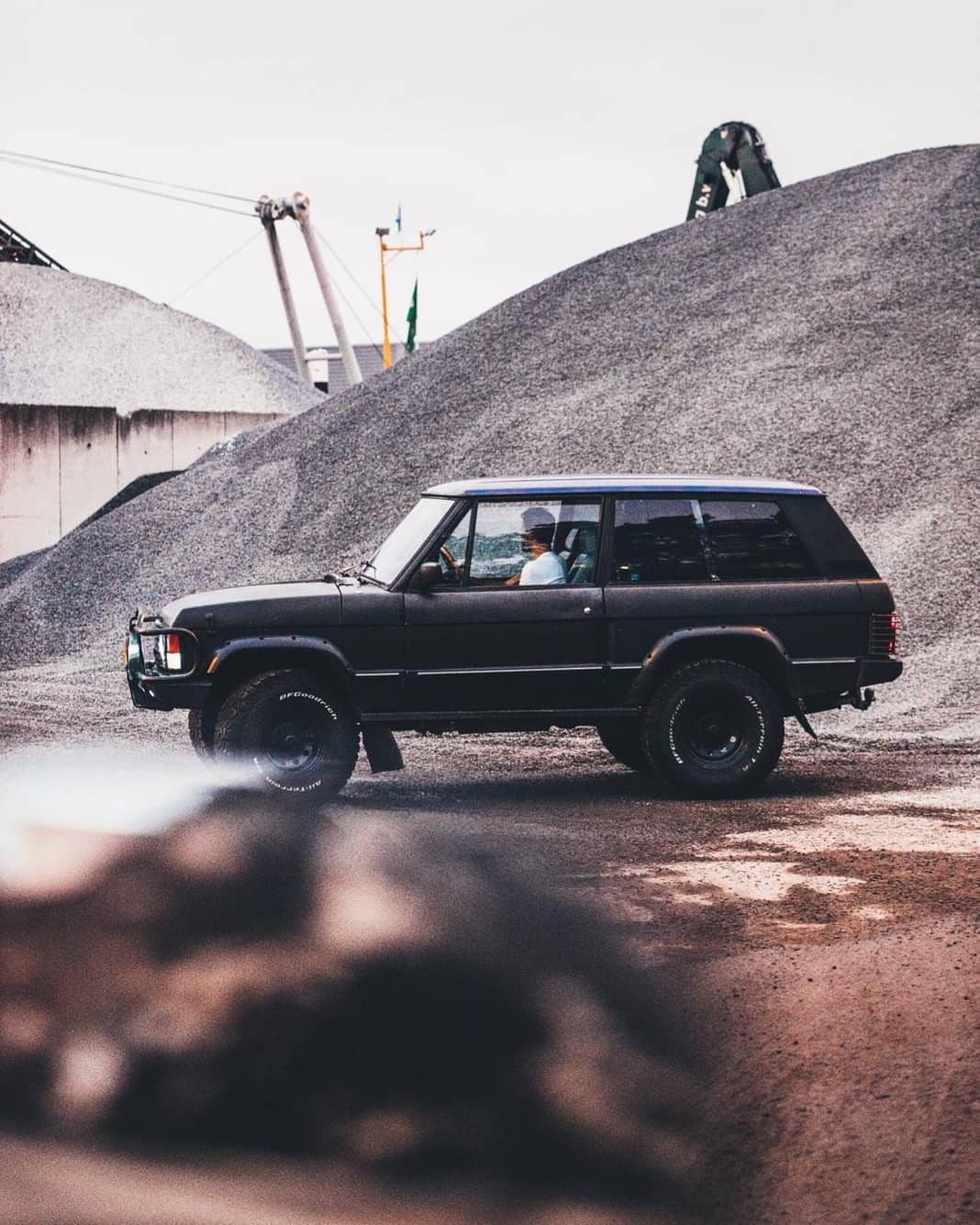 Watch the progress and find out more about this Range Rover project by visiting the Instagram profile of the owner: @taaakkie and his website!
📷 Photography by the owner and @janfillem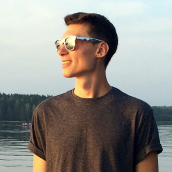 Matt Grabli
Automotive journalist and technical writer at Offroadium.com with more than 10 years of experience in the sphere of aftermarket parts and 4×4 vehicle modifications. Passionate about off-roading, outdoor adventures, and an active lifestyle.