Lifted Ford Expedition on 37s – Off Road Build for Overland Adventures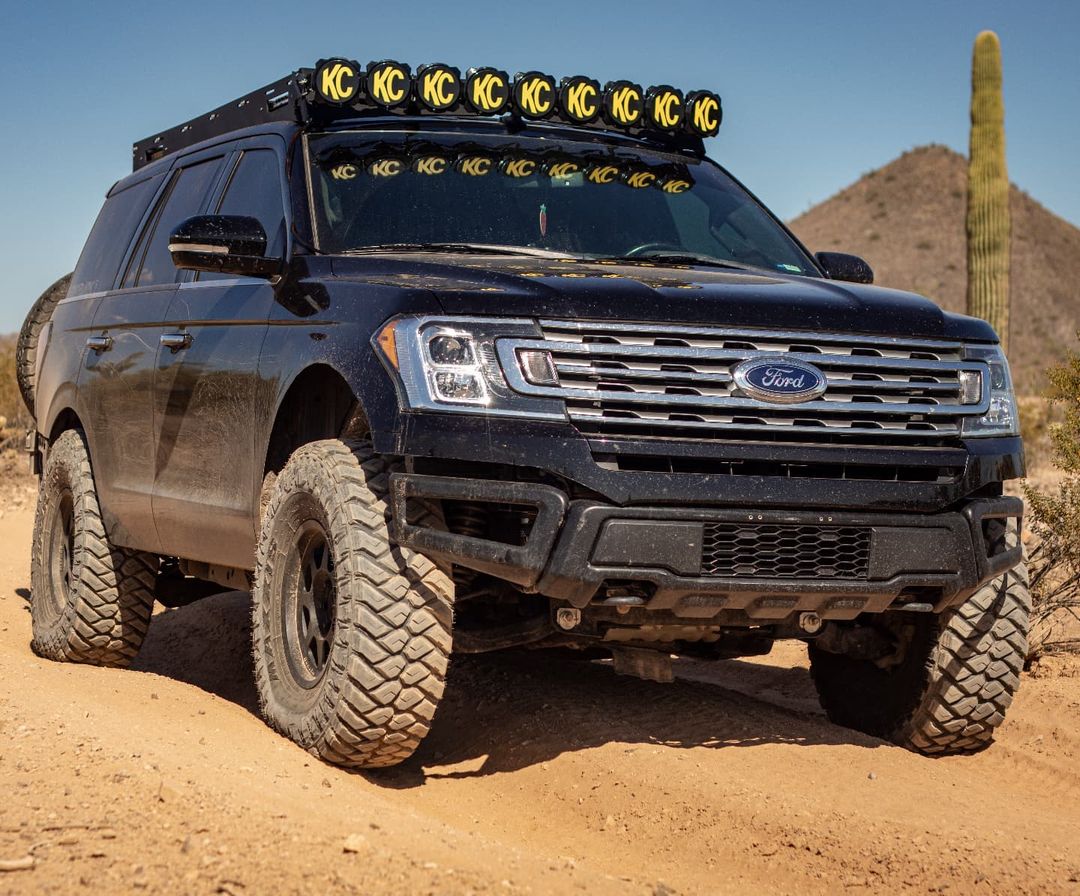 If you are looking for a perfect SUV for overland-style adventures, it's hard to find a better option than a Ford Expedition. It's simply sized right to take your family and friends with and load up all necessary gear.
The Ford Expedition is designed with off-road adventures in mind. It has a powerful engine that can get you through any terrain, and it doesn't need much to install large A/T or M/T tires. Plus, the Ford Expedition is comfortable enough to drive for long periods of time, so you can enjoy your adventure without feeling fatigued.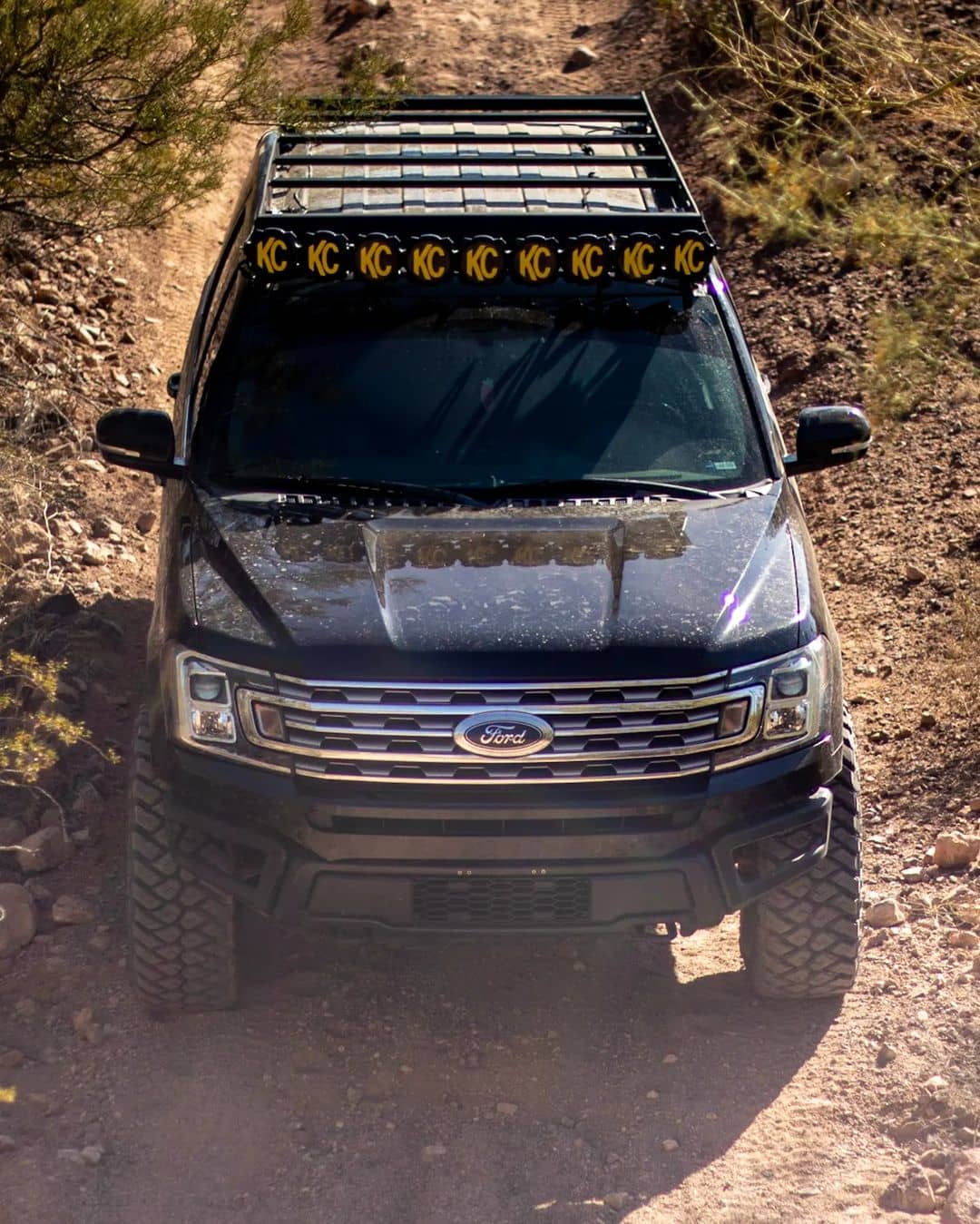 The Build
This feature is dedicated to one of the coolest overland adventure builds based on the late model Ford Expedition platform. It's owned by Kingdom Overlanding and features a lot of must-have upgrades for anybody looking to offroad their Expy (you can check them all on their site https://kingdomoverlanding.com/ ).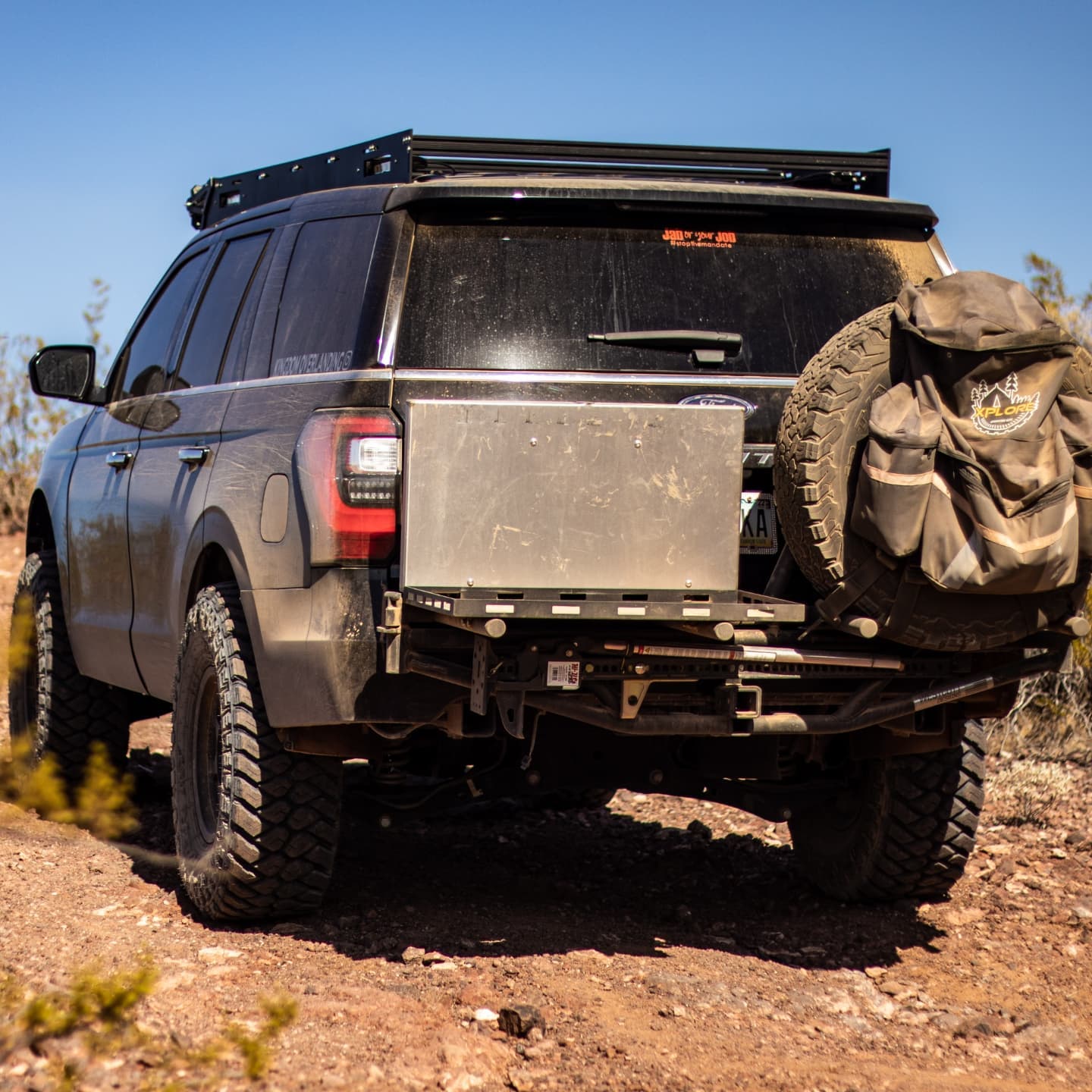 Offroad Wheels
The truck sits on a set of massive Maxxis RZR 37 inch tires mounted on 17" Method 701 custom wheels. Thanks to the sheer size of the Expedition they look very natural on it, so it's very easy to confuse them with 35s especially if you're not familiar with these vehicles.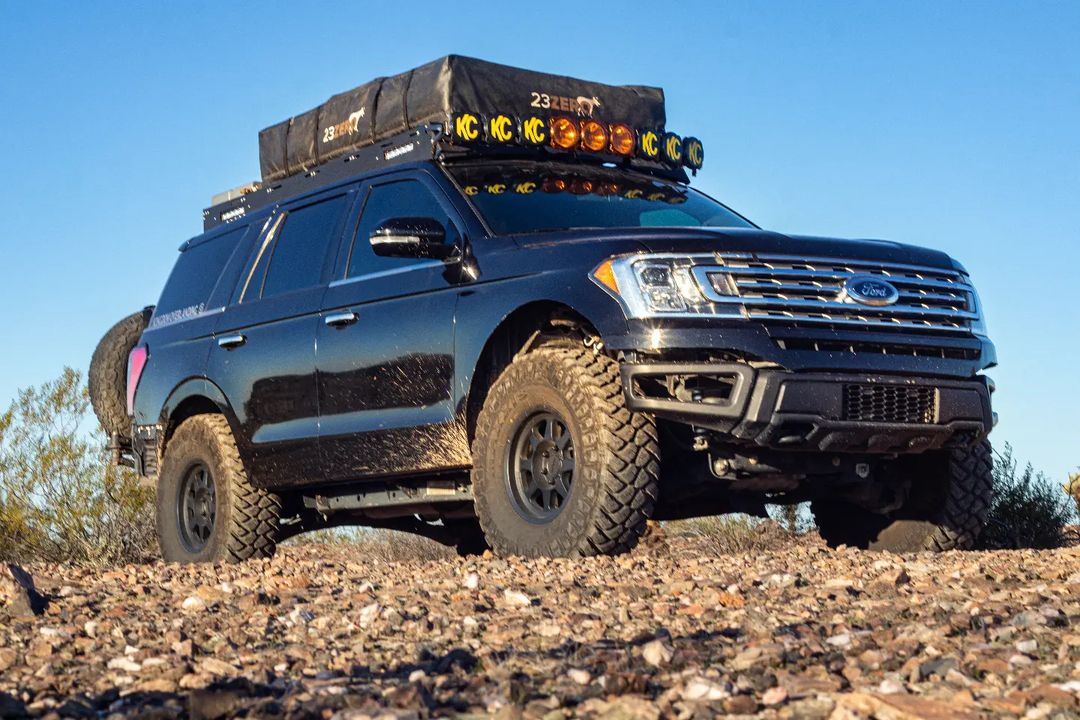 Lift Kit
Of course, mounting them on stock suspension wouldn't be possible without a lift, so it was decided to utilize the ICON Vehicle Dynamics 2.5″ lift. By the way, this brand happens to be one of the sponsors of this build. This lift provides just enouch space in the wheel well for these oversized tires and ensure proper wheel travel, which is so vital when it's out in the trails.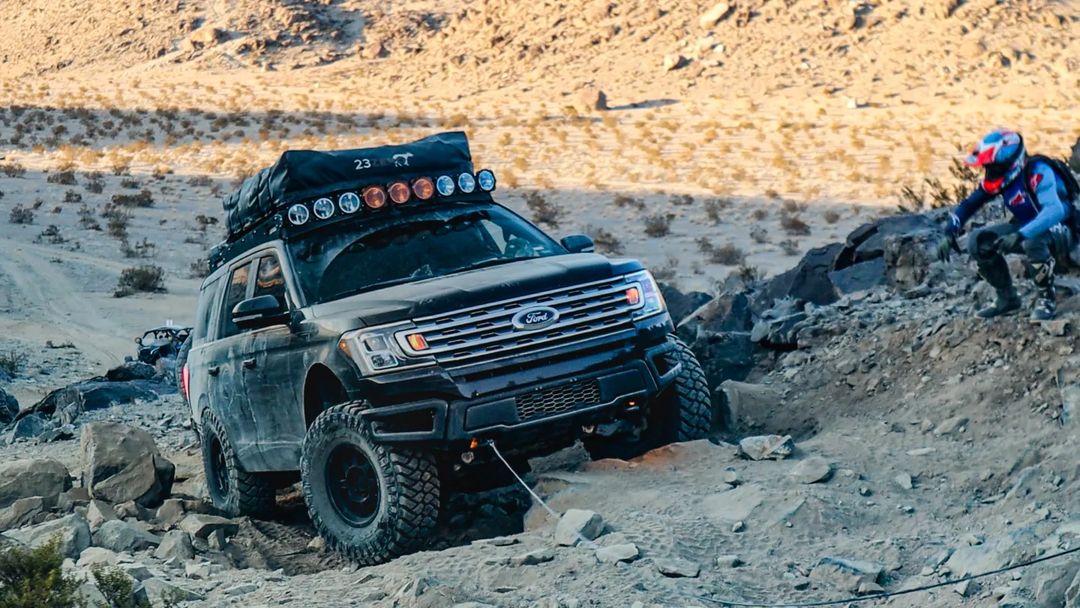 Roof Rack
One of the coolest add-ons of this build is the Kingdom Ford Expedition Roof Rack which sits on top of the rig. Thanks to its flush design it brings that awesome overland-truck look and provides a variety of gear and accessory mounting options. Being made of lightweight and durable aluminum it bolts right on without any drilling required and can hold up to 300lbs of weight. The front-facing mounts are utilized to install a 57″ Pro6 Gravity® LED 9-Light – Light Bar System – 180W Combo Beam from KC Hilites.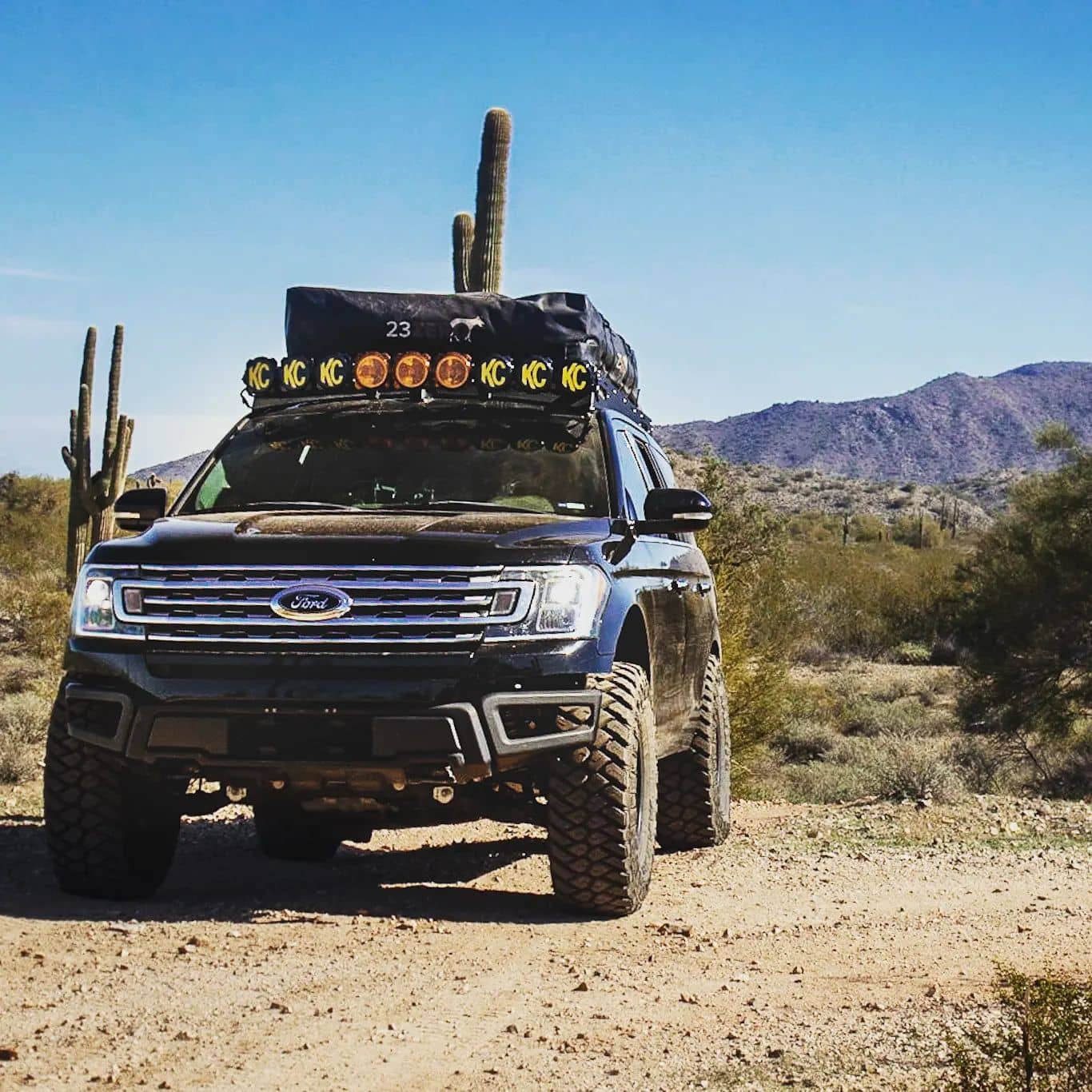 Roof top Tent
This 23Zero Walkabout 72 roof top tent offers everything you need for a comfortable night's sleep, including an annex for extra space. The overland-style design means that it's easy to set up and take down, and it's built to last with a heavy-duty canvas exterior. The Walkabout 72 is perfect for anyone who loves camping but wants a little more comfort and space.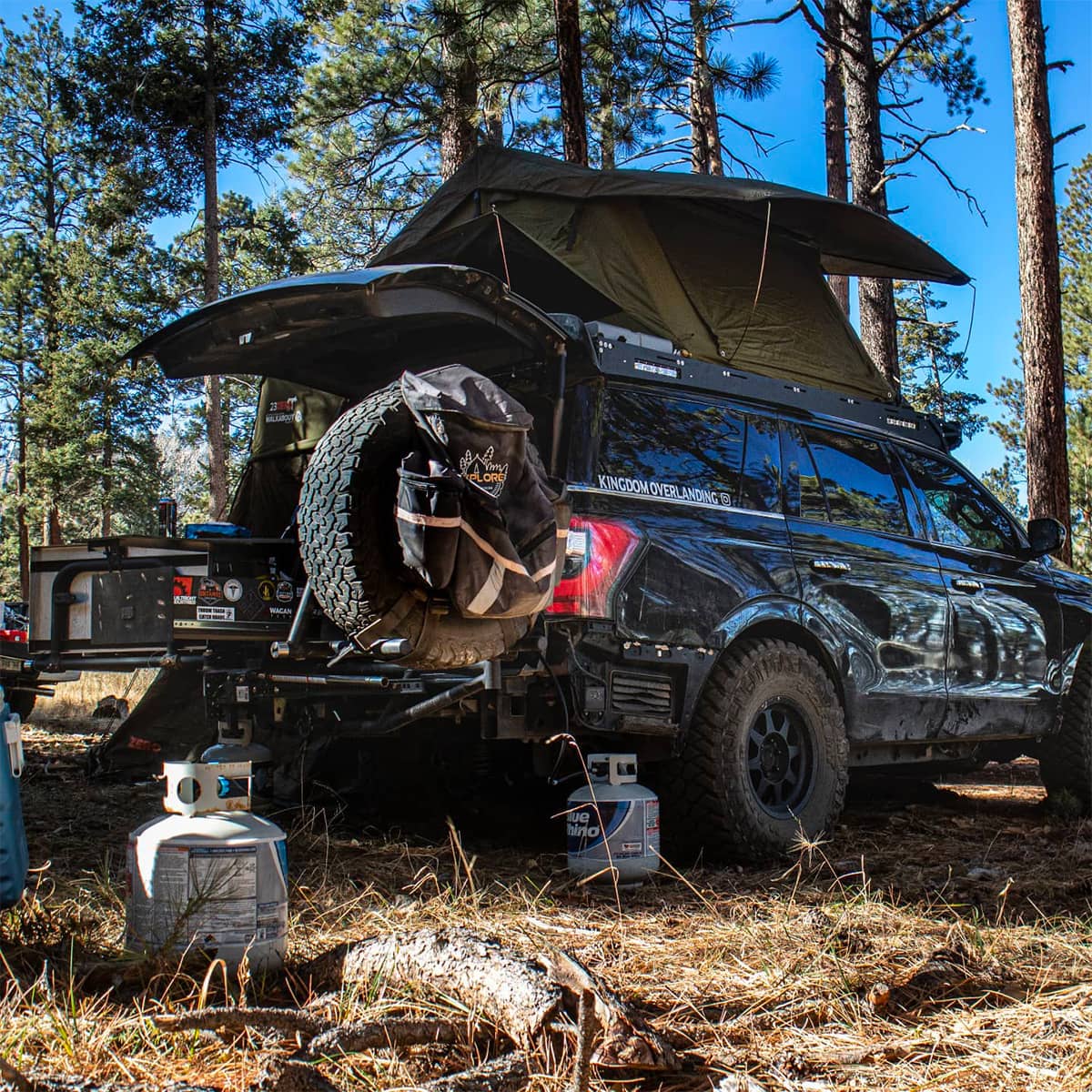 DIY Overland Kitchen & Storage
To organize things inside and optimize the cooking experience the owner fabricated a cool custom DIY kitchen & drawer setup in the cargo compartment that still allows having one third-row seat up for additional passengers.
Want to find out more details on each of these mods? Visit the website KingdomOverlanding.com and the YouTube Channel of the owner and find a lot of awesome content that will be interesting for any off-road enthusiasts and Expedition owners specifically!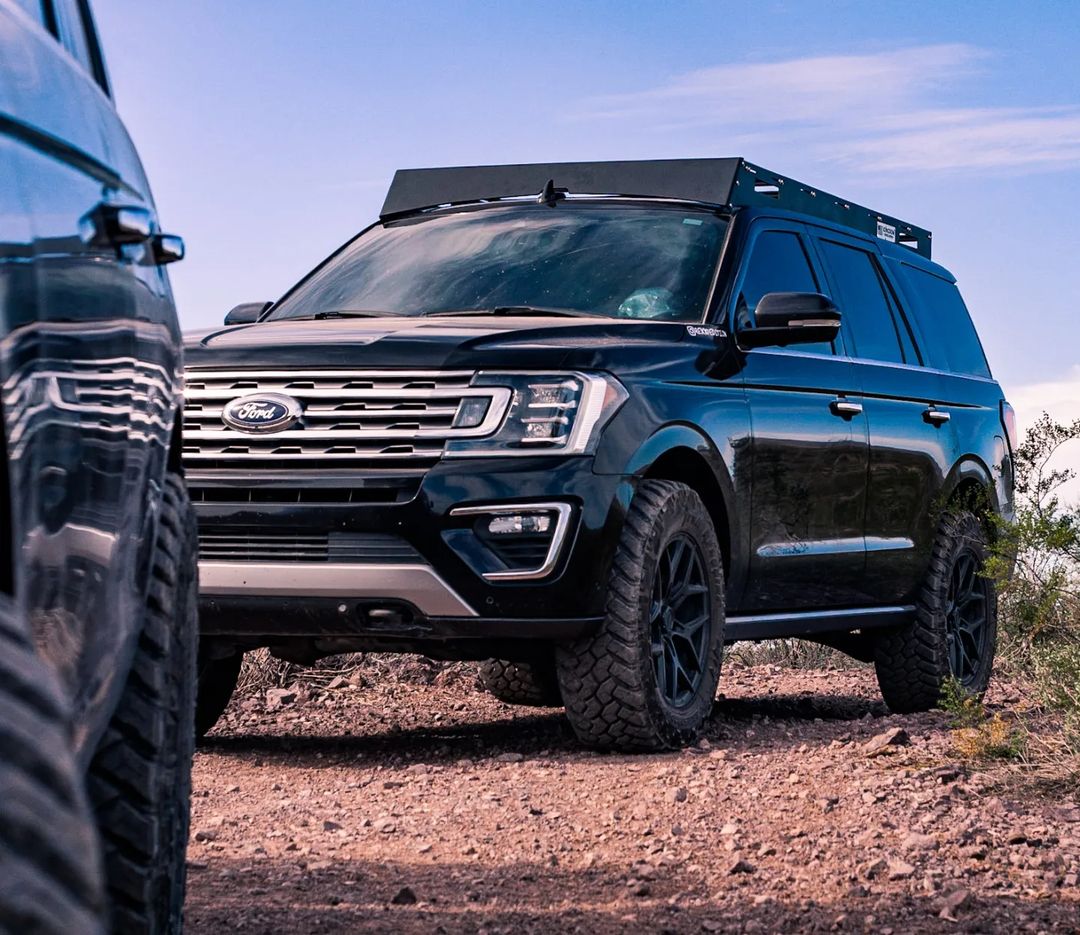 "Ford Expedition has made its way into the list of 15 Best Off Road SUVs of All Times and proudly scored 123 points overall according our evaluation tests".
SPECS Ford Expedition Off road Build
ICON Vehicle Dynamics 2.5″ Lift
Method 701 17" Wheels
Maxxis RZR 37×12.5 Tires
57″ Pro6 Gravity® LED 9-Light – Light Bar System
Kingdom Overland Roof Rack
23Zero Walkabout 72 roof top tent
Custom overland kitchen and storage setup
Conclusion
To sum it up we can state that a Ford Expedition is a reliable full-size SUV with great off-road capabilities that could be easily improved with the help of aftermarket add-ons. Plus, it's incredibly spacious and versatile, so if you're looking for an SUV that can take you on the adventure of a lifetime, the Ford Expedition is a perfect choice.
Watch the progress and find out more about this Ford Expedition project by visiting the Instagram profile of the owner: @kingdom_overlanding!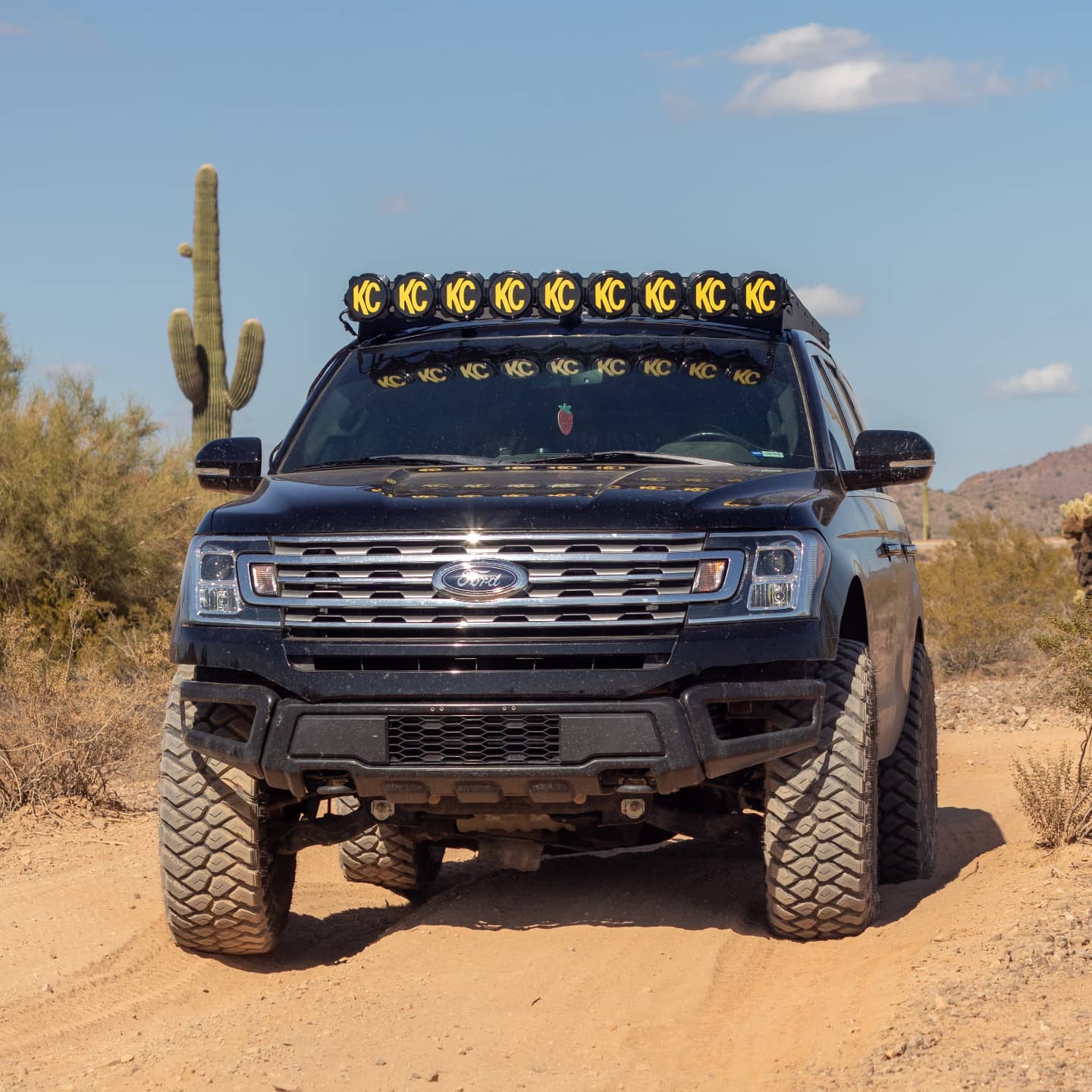 Related Parts & Mods
– Inspired by this Ford Expedition build and looking to prepare your own SUV for off-road adventures? Some parts used on this vehicle were sourced from custom shops or custom made, but our team has put together a list of products and accessories available online that may help you to achieve similar results:
Suspension Lift
Roof Rack
Lights
Roof Top Tent
Kitchen/Storage
*Before ordering any part or accessory, it is recommended that you verify its fitment with a qualified professional and/or seller. We are not responsible for fitment or other issues that may arise from using the products featured on our website.
Stay tuned for more project reviews on Offroadium.com – Follow us on social media, and share this write-up if you enjoyed reading it!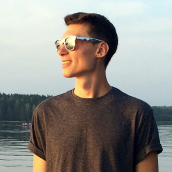 Matt Grabli
Automotive journalist and technical writer at Offroadium.com with more than 10 years of experience in the sphere of aftermarket parts and 4×4 vehicle modifications. Passionate about off-roading, outdoor adventures, and an active lifestyle.