Nissan Titan prerunner – perfect base for a desert truck Pictures + Specs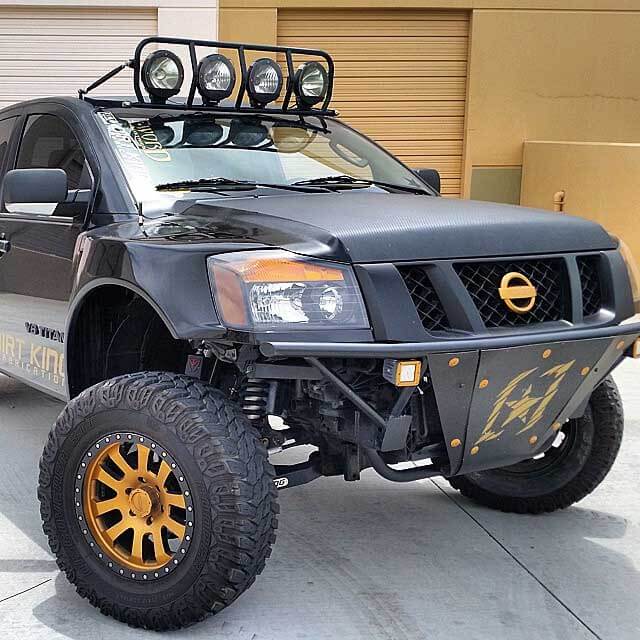 Nissan Titan prerunner is not a common vehicle in desert races like baja 1000, however it's got a very good potential. Choosing a proper platform for a prerunner project is very important, as the truck must have a good potential to justify the cost and time spent on modifications. Domestic trucks are dominating in this class of the off-road vehicles, however full size Japanese pickups like Nissan Titan are not hanging behind.
Let's take a closer look at Nissan Titan. The first generation of this model has everything to be called a proper full size pick up like a big and powerful 5.6L V8, tough chassis, 2WD or 4WD configuration, crew cab and a decent bed size. Affordable maintenance cost is definitely a plus, but the biggest advantage though is the number of available aftermarket parts and components that will help you to convert it into a serious desert rig without having custom fab every single part. Many companies offer Nissan Titan prerunner kits and parts such as suspension lift kits, conversional shocks, bulge fenders, skid plates, off-road bumpers and many more. 2017 Nissan Titan trophy truck build on the base of the new generation XD model was showcased at last years SEMA which ilustrates the full potential of this platform.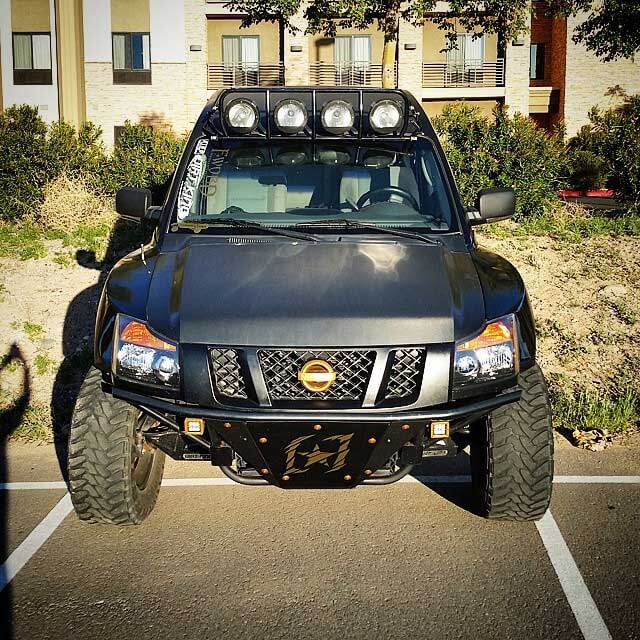 If you are a fan of classic 2WD configuration with a dig suspension travel, you are free to choose this platform and modify it to meet your needs. 4WD versions with advanced off-road capabilities are also available.
Proper performance is a very important part of every project of this kind, however we shouldn't forget about the trucks appearance. It's hard to deny the fact that Nissan Titan prerunner with wide off-road tires and aggressive stance looks very badass. Classic prerunner mods perfectly fit in it's exterior styling and in the end you get a very decent build that will be twisting necks wherever you go.
You can hardly call it an Import pickup, because it's more American than some of the other pickup trucks that are assembled outside of the US. It is manufactured in Canton, Mississippi and features a famous Japanese quality. So next time when you meet a fan of "True domestic" trucks you can easily show your middle finger from the window of your Nissan Titan prerunner baja truck and prove that he's wrong.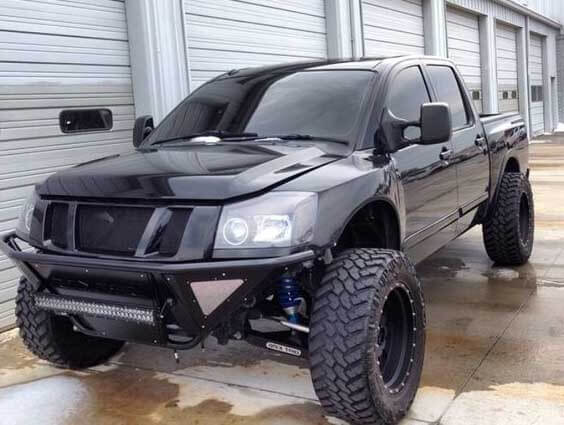 2017 Nissan Titan prerunners are already rocking through the desert and jumping the dunes. Powerful 5.0L Cummins Turbo Diesel that gives out 555 pound-feet of torque is one of the most attracting things in the new generation trucks. These engines are famous for their tuner potential, and flexibility for various performance mods.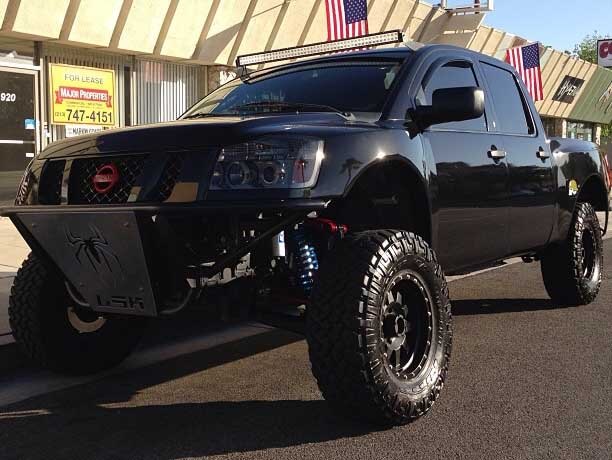 Let's sum up the advantages of Nissan Titan prerunner platform:
– Lower price in compare with domestic trucks of this class
– Ease of modifications and maintanance
– Wide choice of aftermarket upgrades
– Brutal appearance
– Decent performance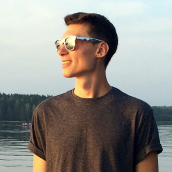 Matt Grabli
Matt brings over a decade of automotive expertise to his role as staff writer and editor at Offroadium.com. With an enduring passion for the off-road vehicles and adventures, he is devoted to creating interesting content that equips 4x4 enthusiasts with the knowledge to improve their rigs.