Restored and Lifted Full-Size Ford Bronco on 35 Inch Tires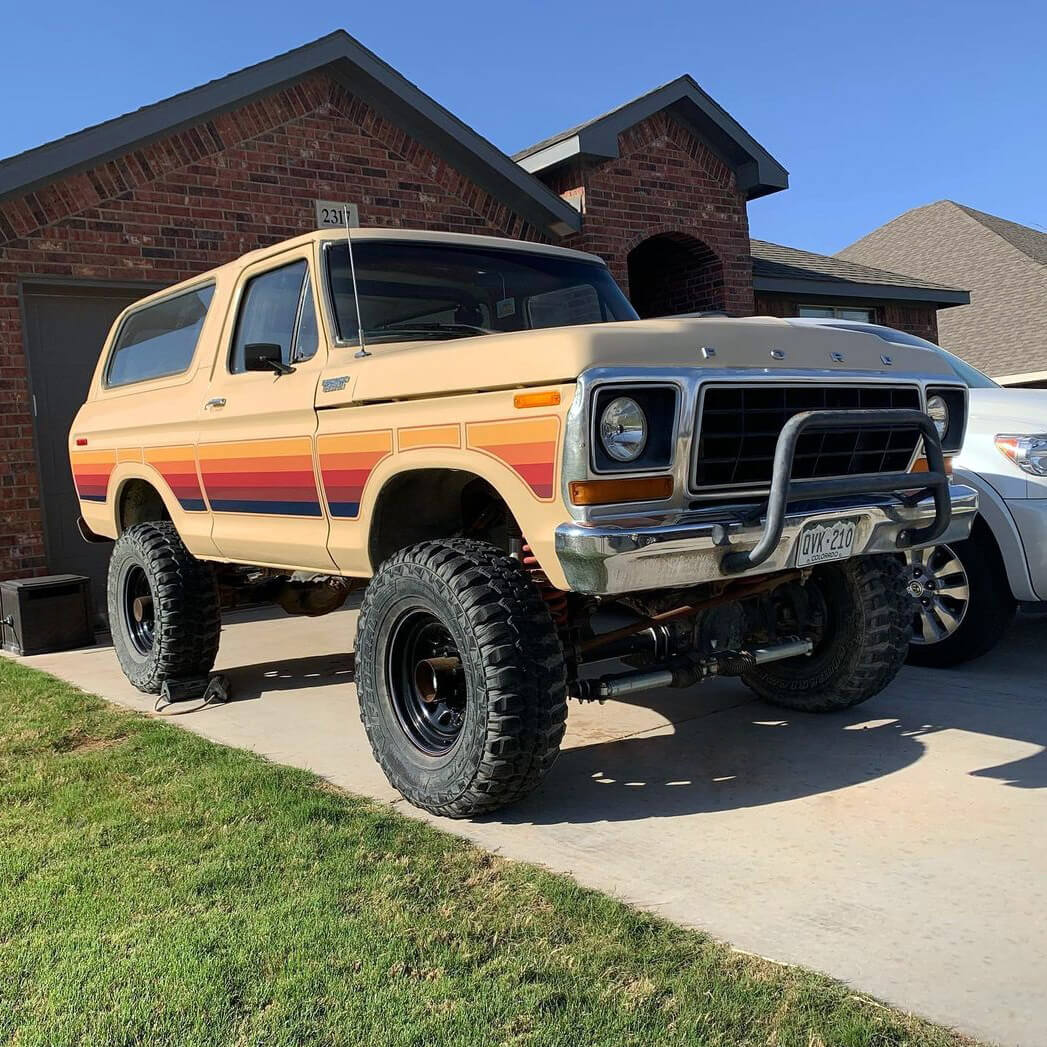 The second-generation Ford Bronco based on the F-100 was introduced to the market in 1978 after years of planning, development, and delays caused by the oil crisis. It was a completely new full-size SUV designed to compete with Chevy, Dodge, and Jeep offerings.
The vehicle came with a powerful V8 engine and an updated part-time 4WD system. It had a foldable rear seat, removable hardtop, and after lowering the power rear window, you could drop the tailgate. That made Bronco not only sporty and capable in the off-road environment but also gave it unprecedented utility, which explains why the model was so popular in 1978-1979.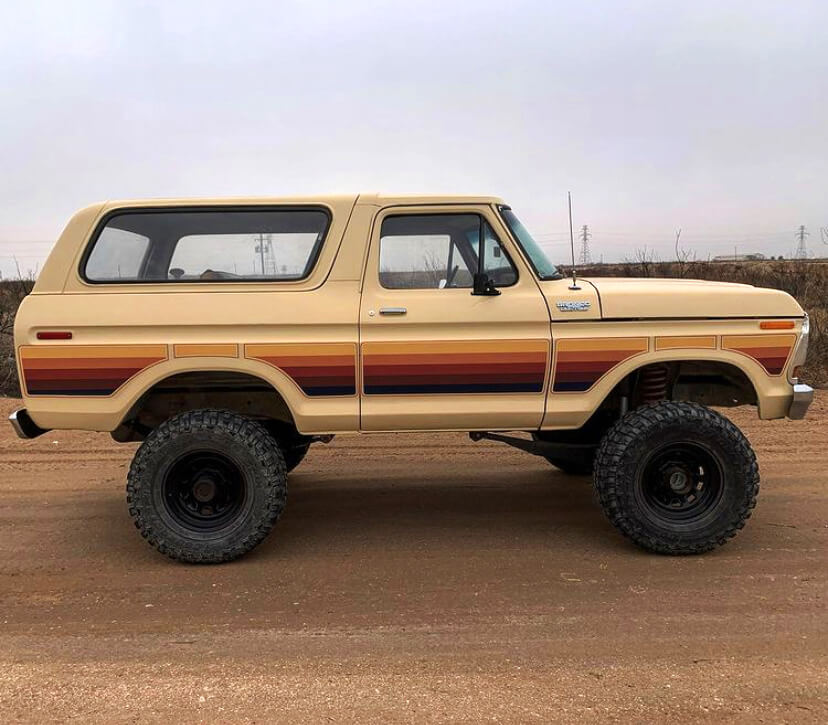 Due to years of delays of the release, the second-generation Ford Bronco's design appeared somewhat dated back in the day, but now it gives the vehicle an even classier look. Even though this version of the Bronco has been in production for only 2 years, the sales were skyrocketing, and the truck was well-built, so you can still see lots of those on American roads.
We met Rustin from Texas, the owner of one of these classic gems, and a big fan of the Broncos in particular. He is still in the process of restoring and upgrading his 1978 model, but he already has done a great job lifting the suspension and modifying the drivetrain and electrical system. Check out the interview with Rustin and learn more about his pride and joy.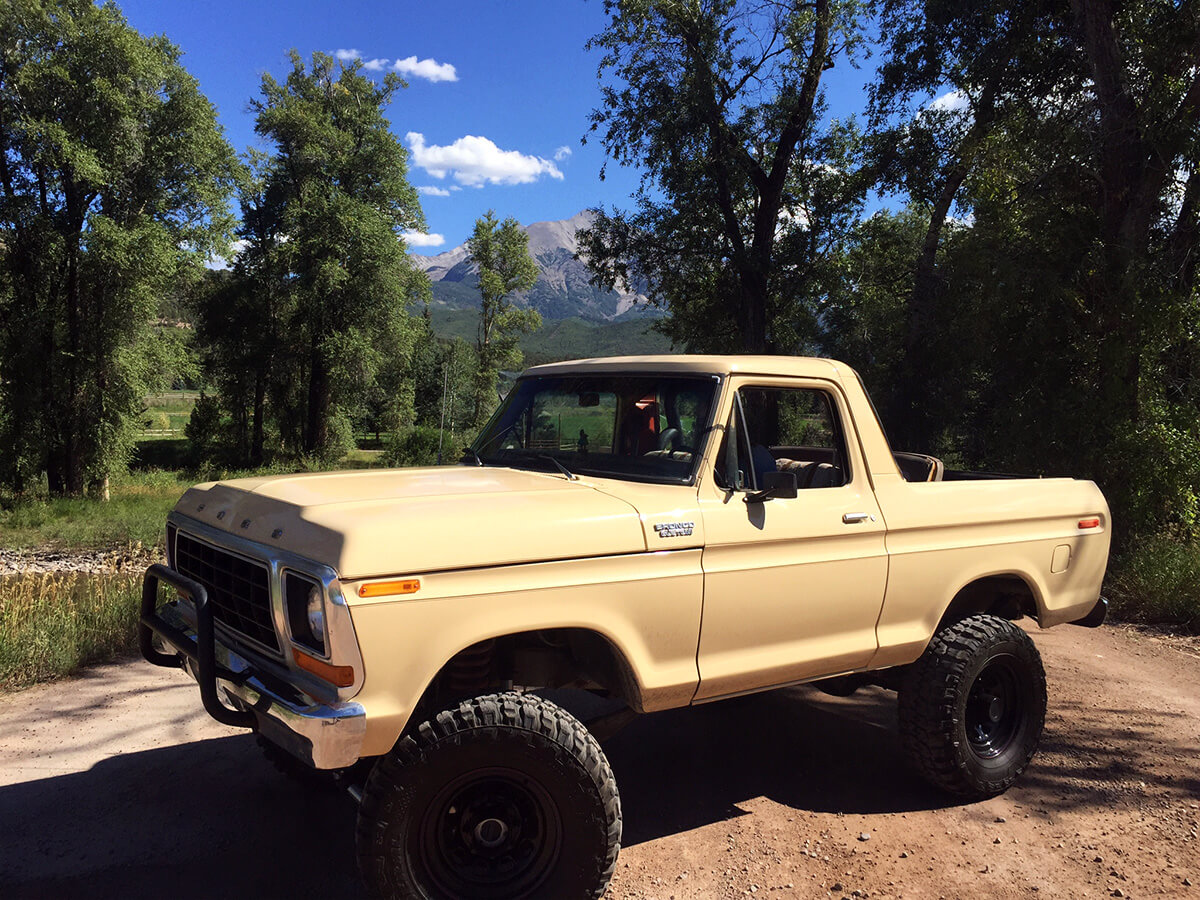 How did you become interested in off-roading?
– Started working for my company up in north west Colorado. There was a rock crawling course along with tons of BLM trails. Got hooked instantly.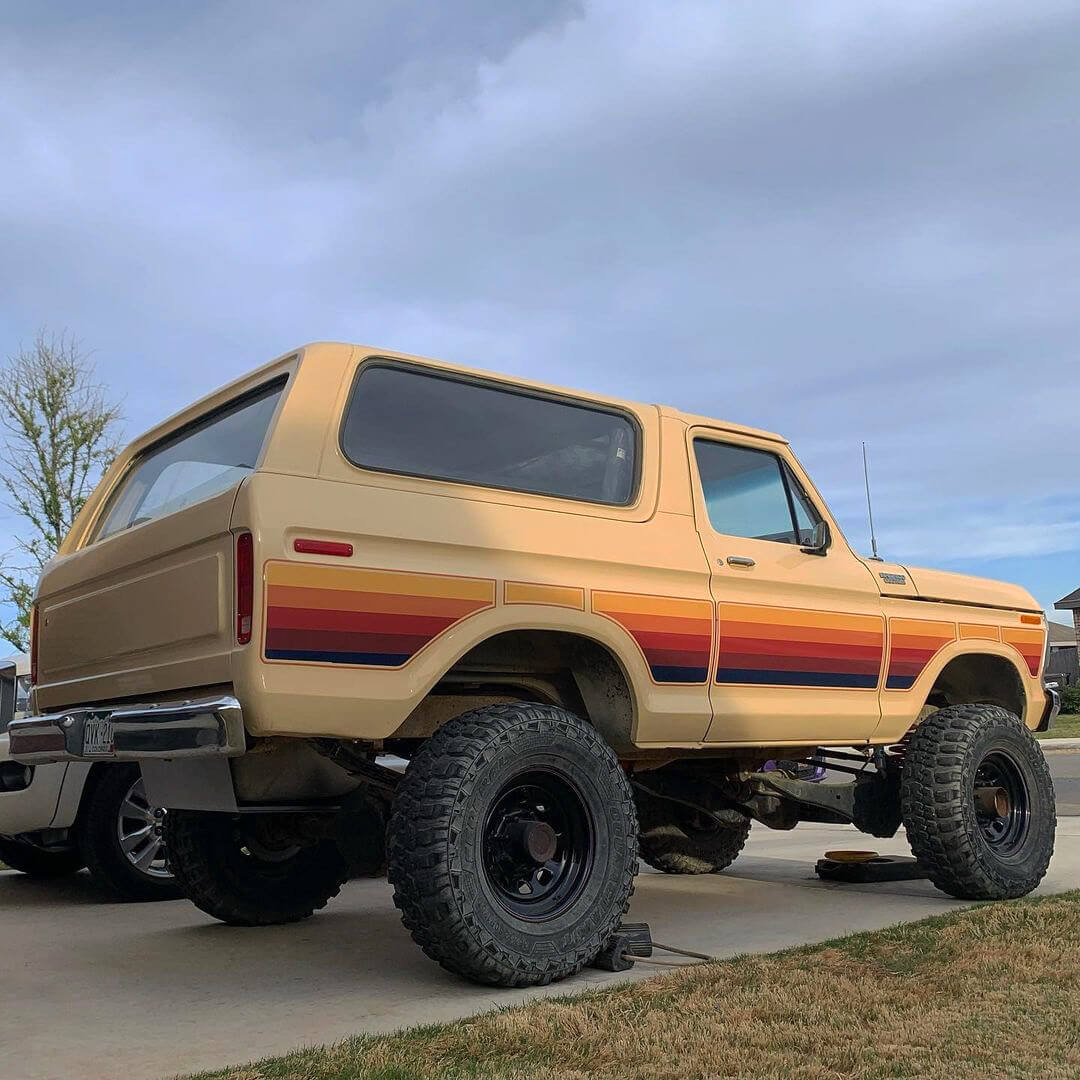 Why did you choose this particular model for your project?
– Broncos have always been a favorite. Especially the 78-79 full size.
What inspired you to choose this modification style?
– I wanted something good for off-road and driving to work everyday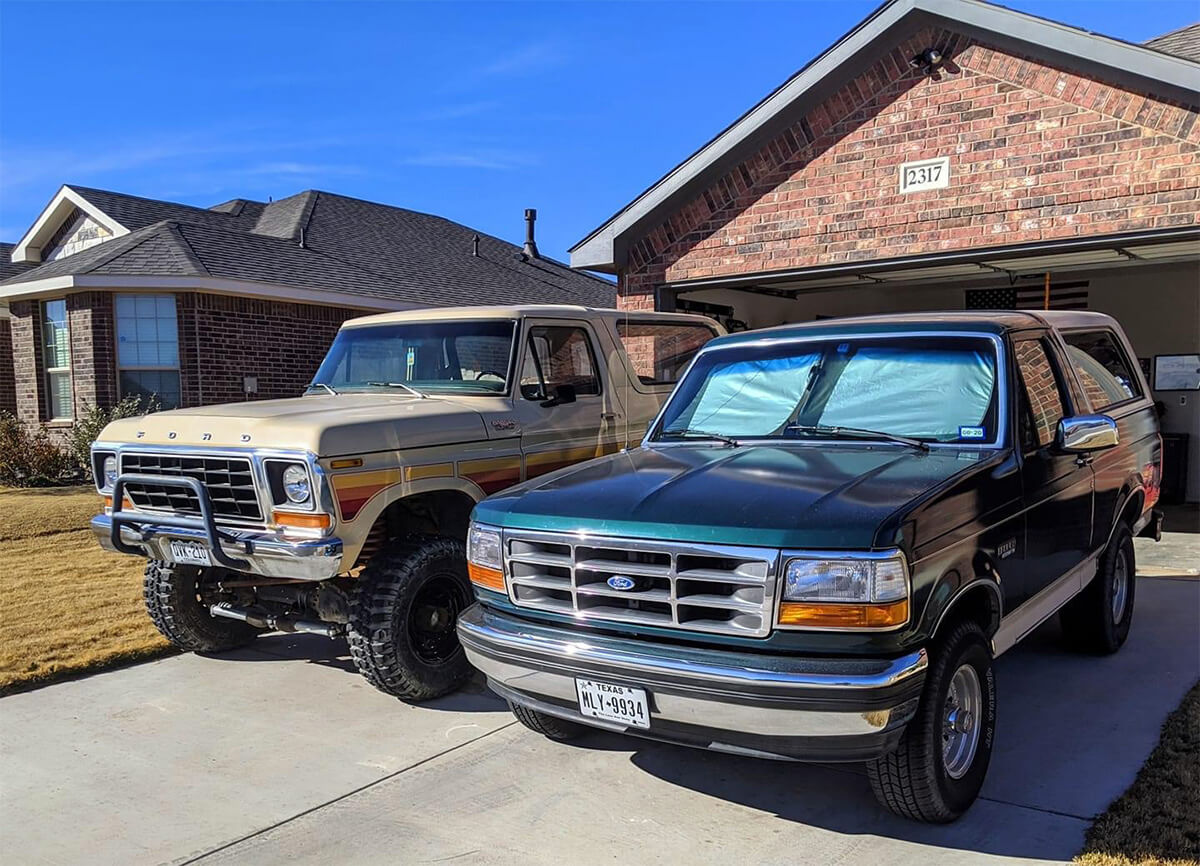 What challenges did you face while putting it together?
– Well, being a 40 year old truck it's constantly fighting me. But with each fix I learn something new.
What do you love about your vehicle?
– Turning heads is one of the great things about driving a classic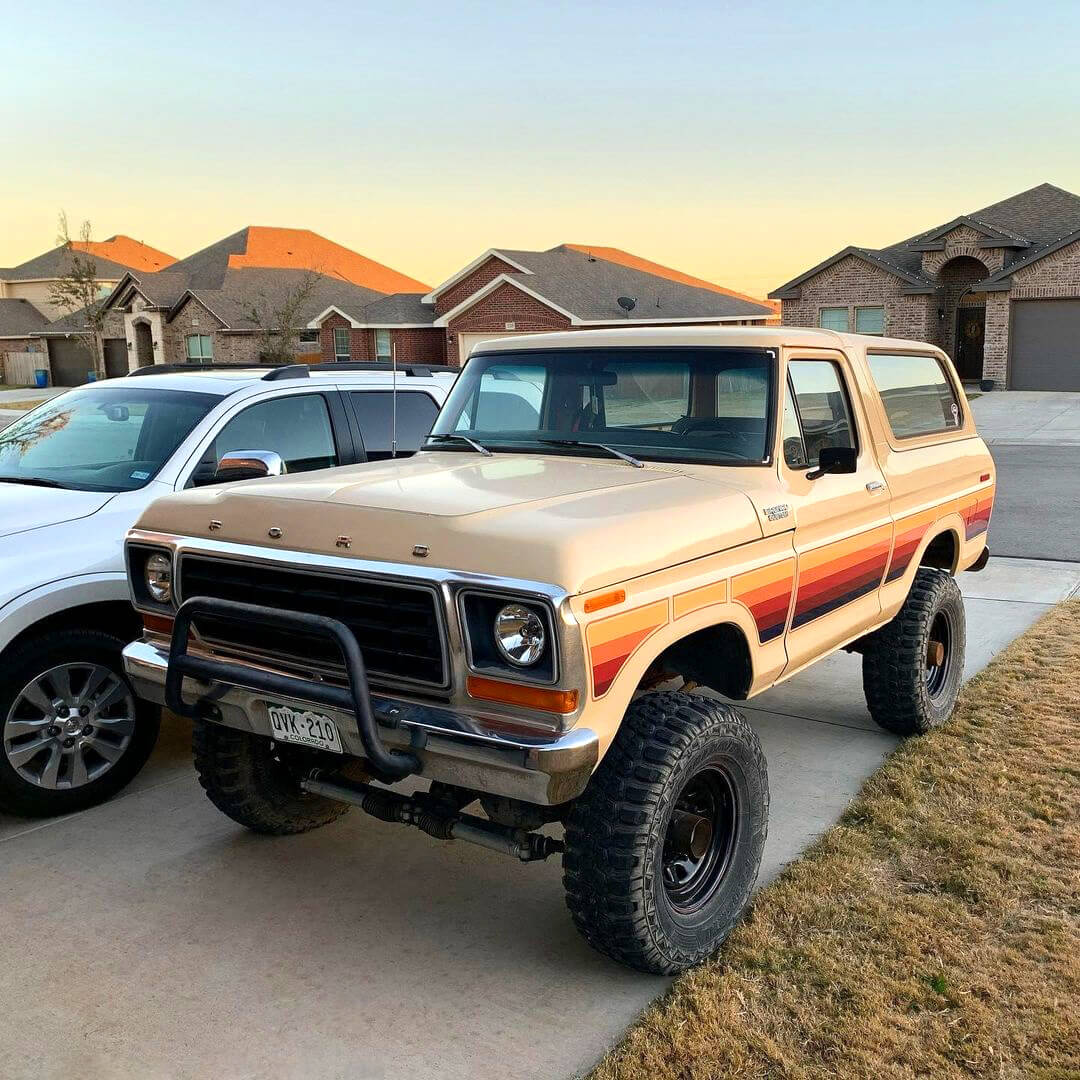 Is it your daily or a weekend ride?
– Weekend ride right now
Do you take it off road? If so, where and how often?
– Every time I get the chance. Unfortunately not as much as I would like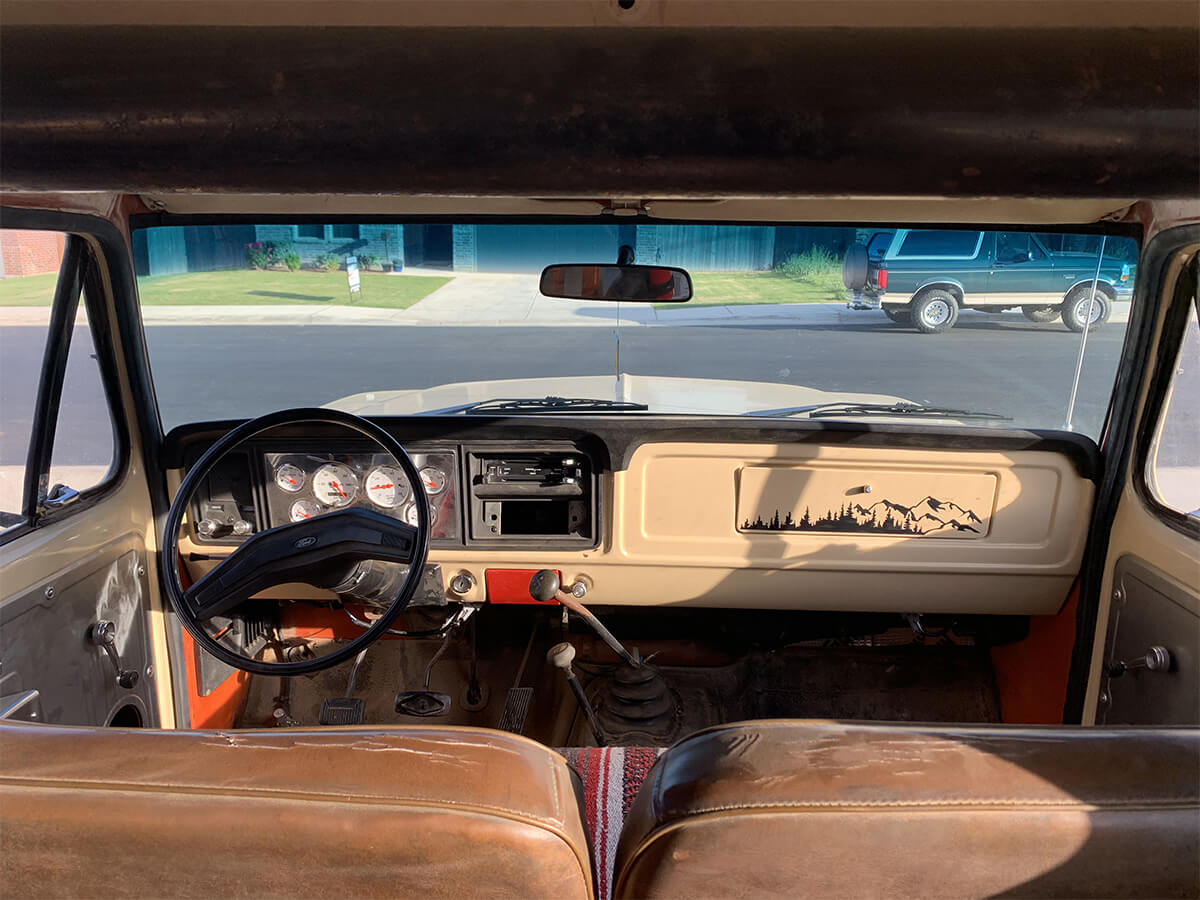 1978 Ford Bronco Specs
Engine specs, modifications
– Stock 351M with HEI and 100amp 1 wire alternator
Lift height and suspension modifications
– 5 inch lift on top of SUPERDUTY axles
Wheel specs
– 17 inch wheels with 35s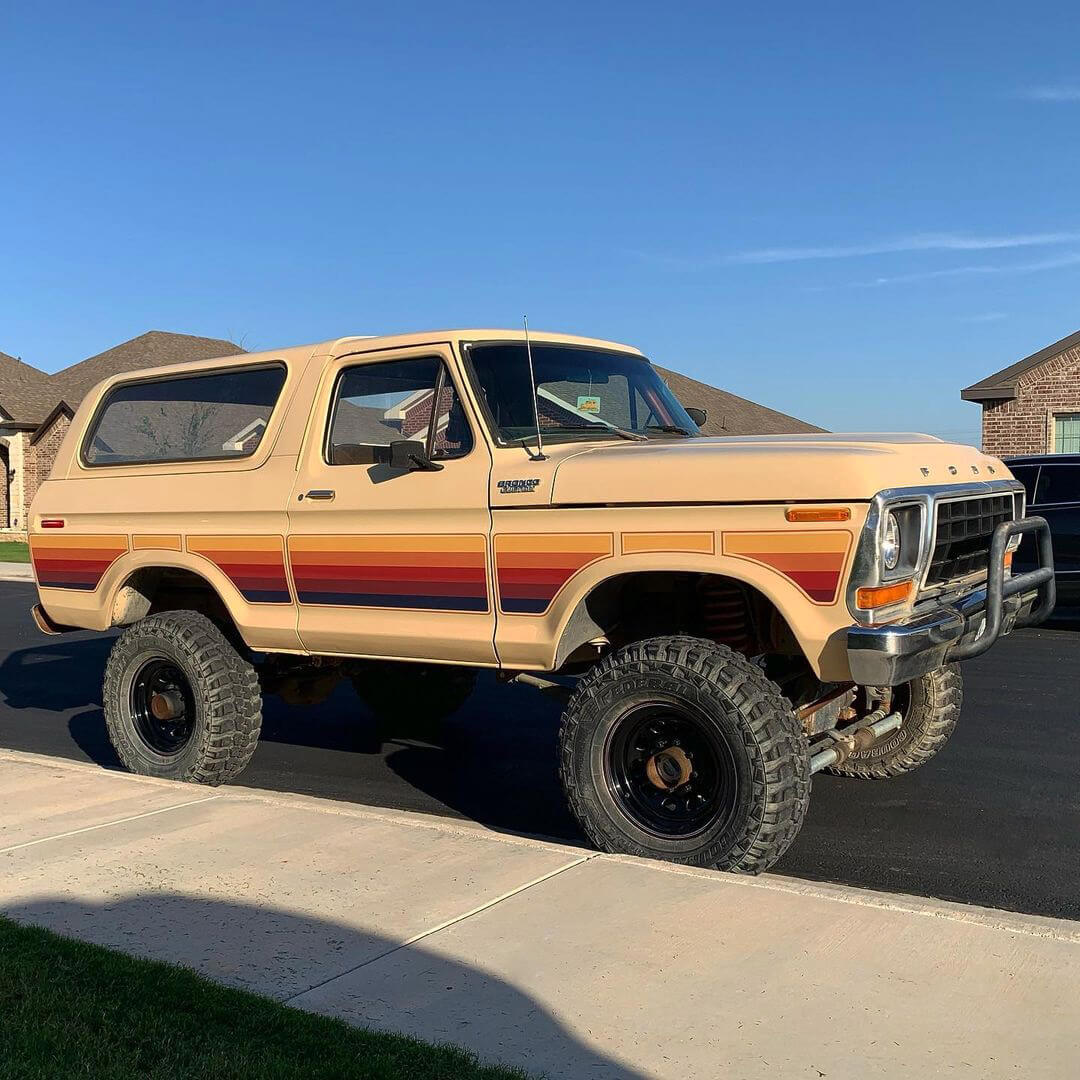 All other mods
– American autowire wiring harness
– Auto Meter gauges
– Yukon 4.11 gears
– Custom tom woods driveshafts
– Bronco graveyard fuel tank
– Custom skidplate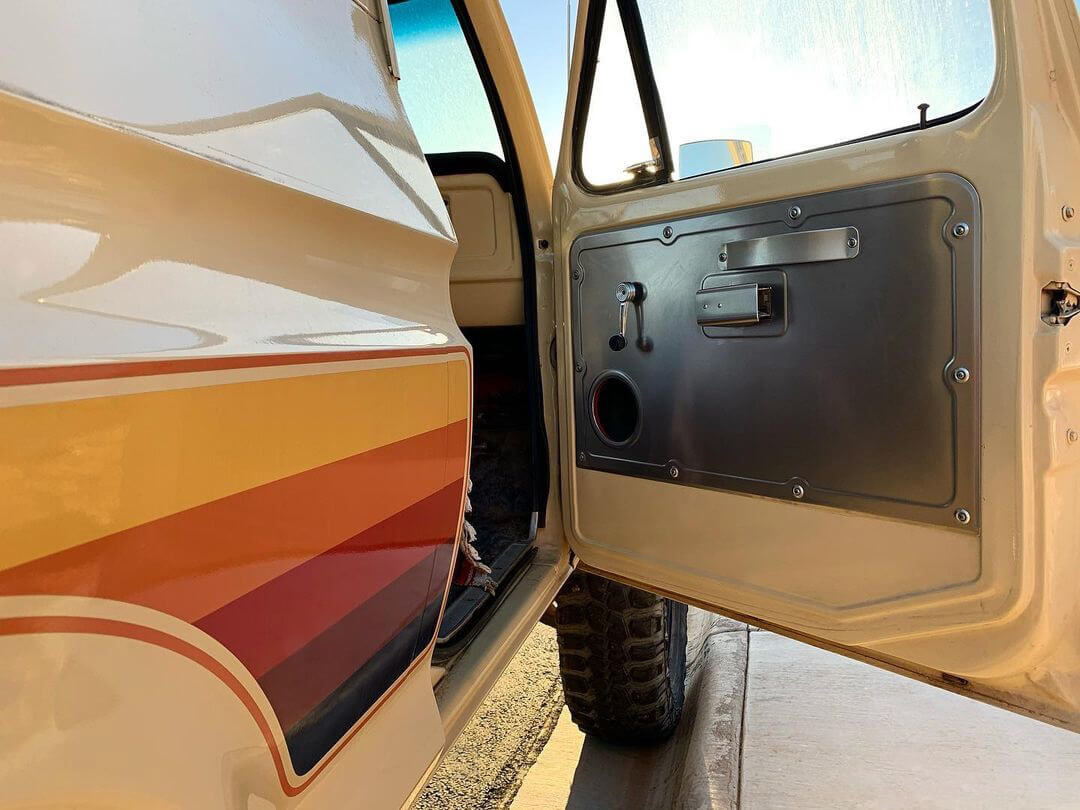 What are your future plans about this vehicle?
– Get it back on the road! I have a few electrical issues to tidy up on. Then moving to lockers and eventually an engine swap.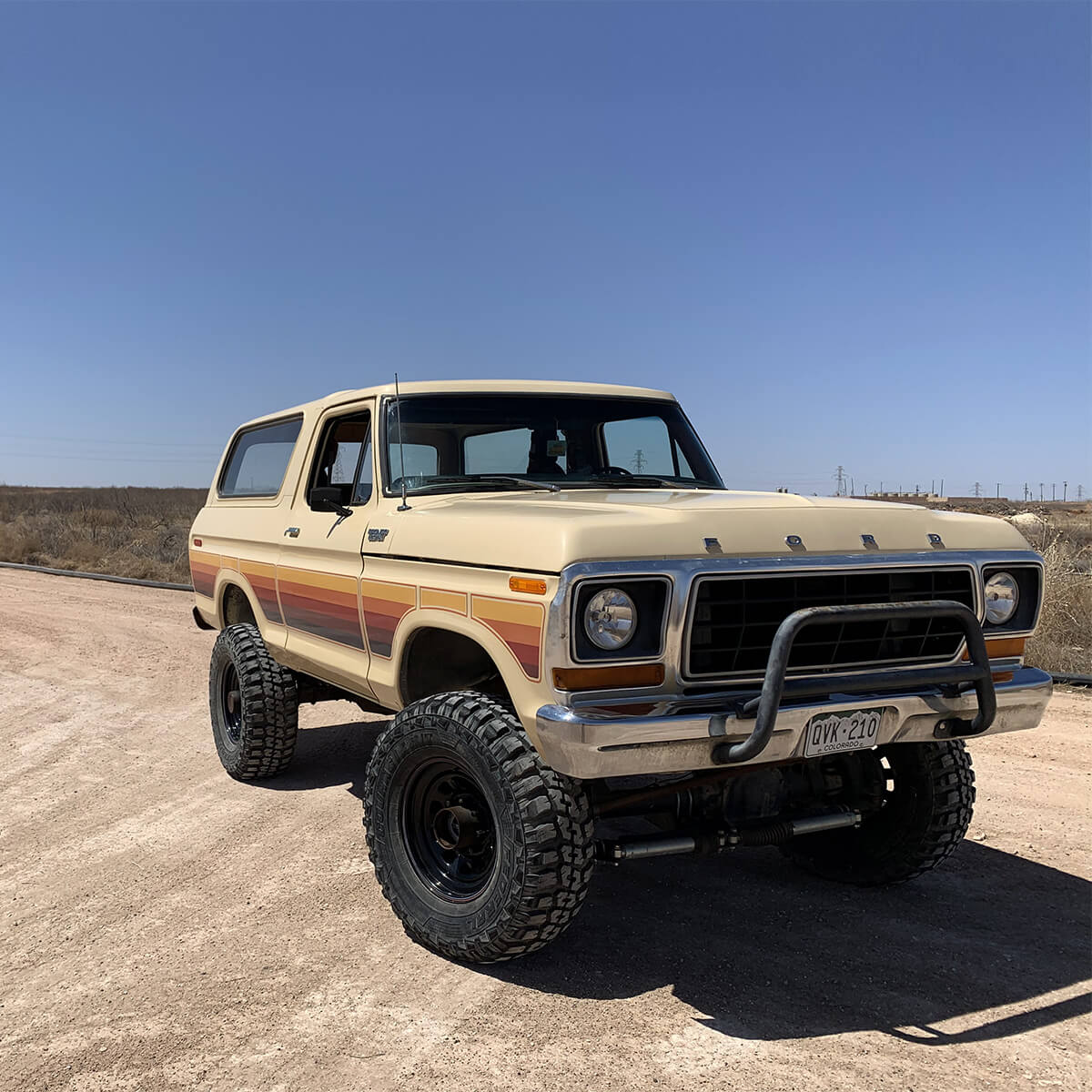 Anything else you would like to share about your vehicle or about the off-roading in general?
– Born in NE Texas I was pretty limited to off-roading. Once I started working in Colorado I got a taste of true off-roading adventures. Now I'm back in Texas and it's a goal to get it capable to make the drive back to Colorado, do some trails, and drive back.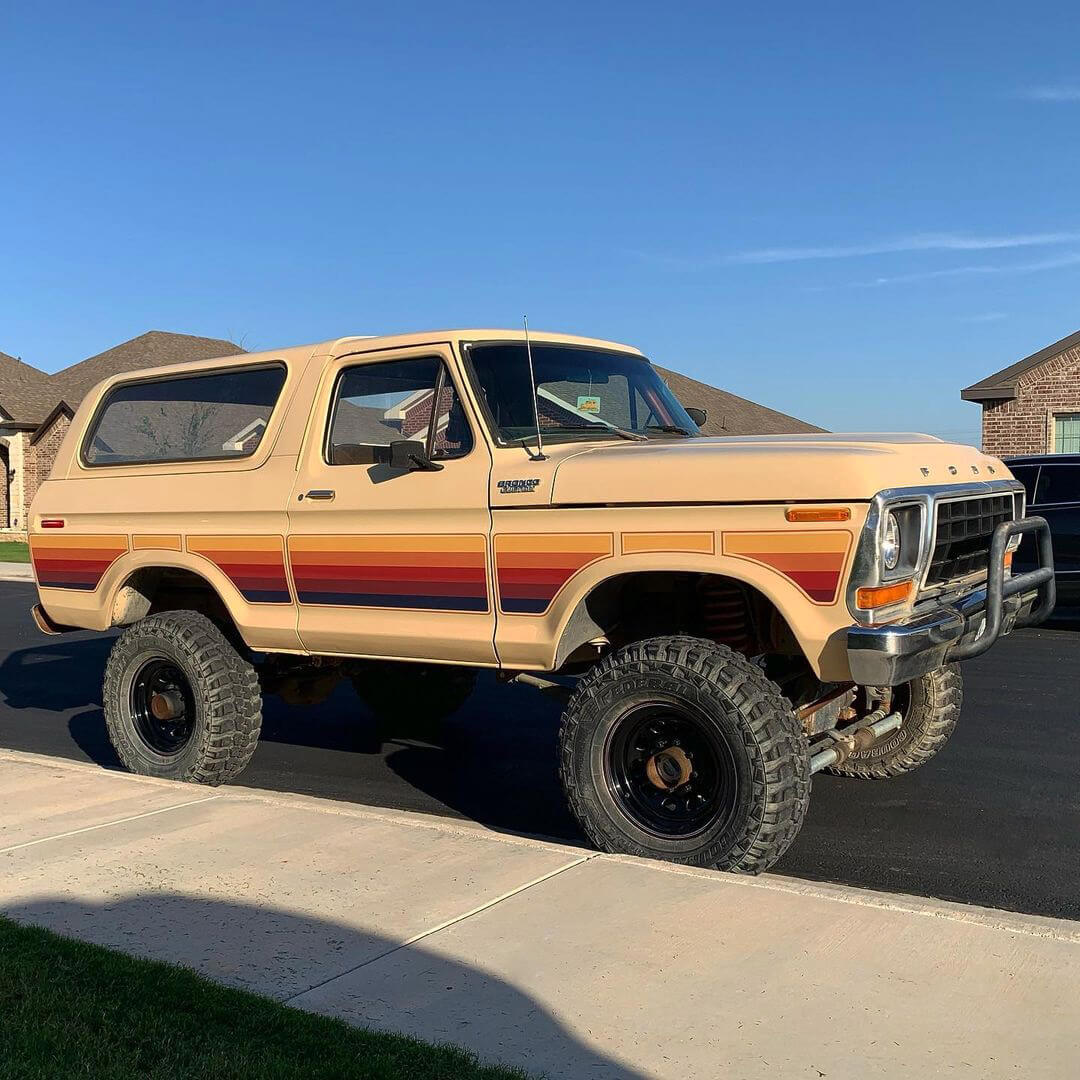 Watch the progress and find out more about this Ford Bronco project by visiting the Instagram profile of the owner: @tan_free_wheelin!
Stay tuned for more project reviews on Offroadium.com – Follow us on social media, and share this write-up if you enjoyed reading it!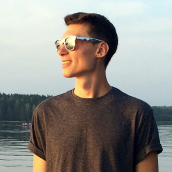 Matt Grabli
Matt brings over a decade of automotive expertise to his role as staff writer and editor at Offroadium.com. With an enduring passion for the off-road vehicles and adventures, he is devoted to creating interesting content that equips 4x4 enthusiasts with the knowledge to improve their rigs.