Ken Block's Audi E-Tron With Bolt-on Off-road Mods

Ok, we're used to seeing some lifted crossovers with off-road tires and overland-style gear on Instagram and at the local trails, so there's nothing new for the off-road community in Ken Blocks' latest video, but the fact that his modded crossover is a brand new all-electric Audi E-Tron makes it rather interesting! How will it handle the off-road abuse? Watch the video to see it in action!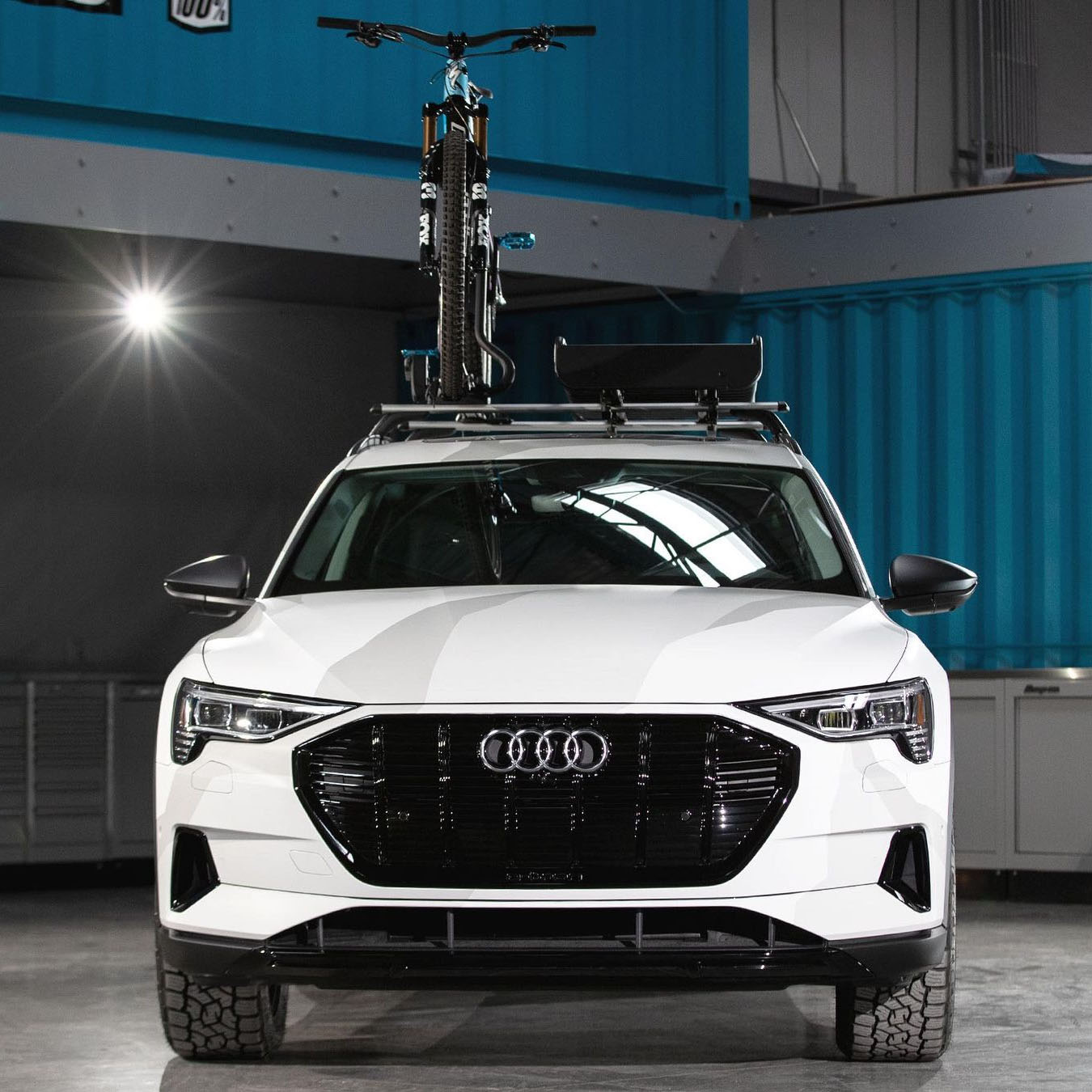 About the E-Tron
Audi E-Tron is the company's first electric crossover with an all-wheel-drive that's powered by two motors located on the front and the back of the car. Most of the time, the car remains front-wheel-drive with the rear axle being activated automatically due to the road conditions, which is quite similar to conventional crossovers.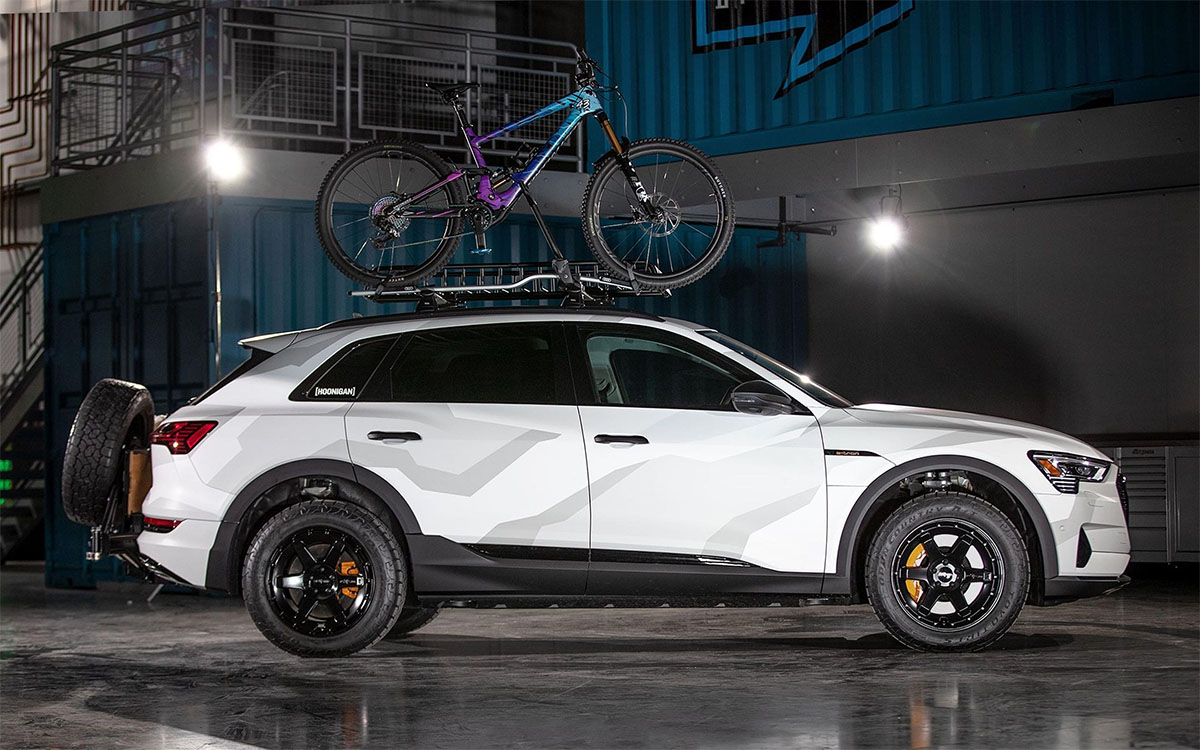 Being a person with an active lifestyle, Ken decided to improve the versatility of his new E-Tron and add a bit of flair to it. The car is wrapped in a flat white camo vinyl and fitted with a narrow roof basket, bike carrier, and a Dirtcomusa hitch mount swing-out spare tire carrier.
The car appears to be slightly lifted compared to stock models, but unfortunately, Ken did not disclose any details on this matter. It sits on a set of smaller 19″ Rotiform KB2 off-road rims with Toyo Open Country A/T 3 tires for optimal traction on the desert and rocky terrain.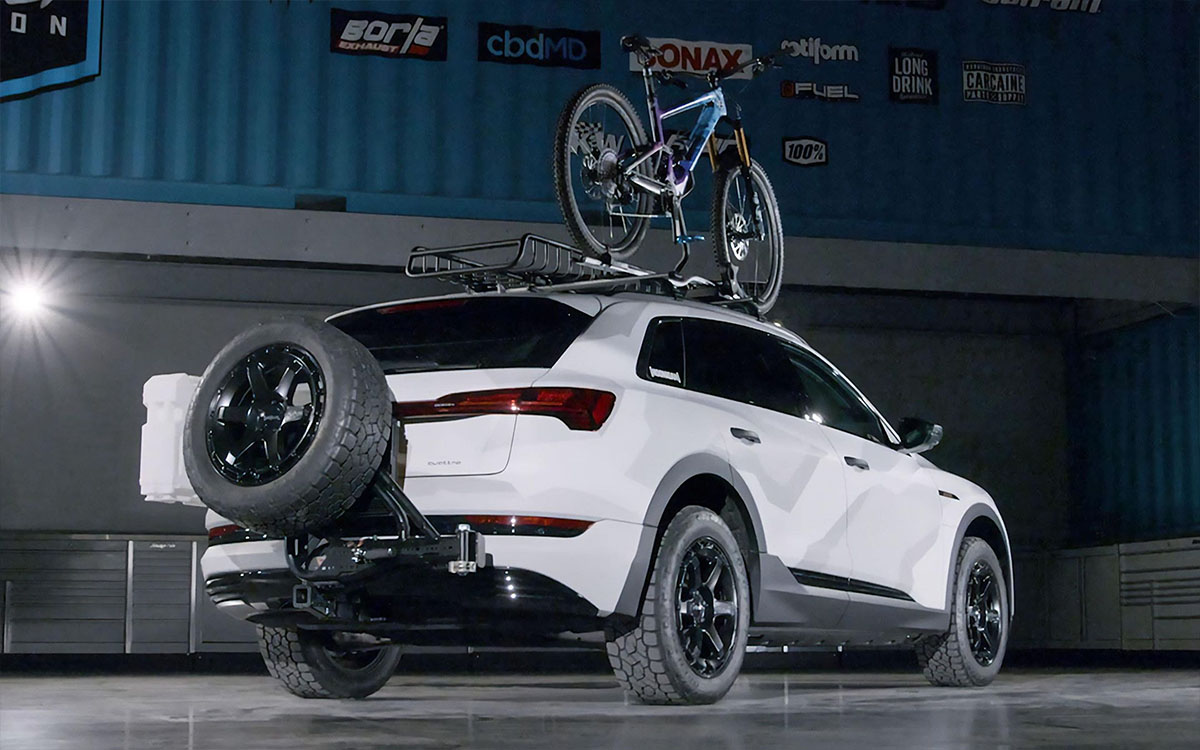 Specs 2022 AUDI E-Tron (all bolt-on)
490 ft/lb. of torque
Flat white camo wrap
Black Rotiform KB1 Rims
Toyo Open Country A/T 3 & Toyo Celsius Winter Tires
Bike Rack
Narrow cargo basket
Dirtcomusa hitch-mount spare tire carrier with water canister and a table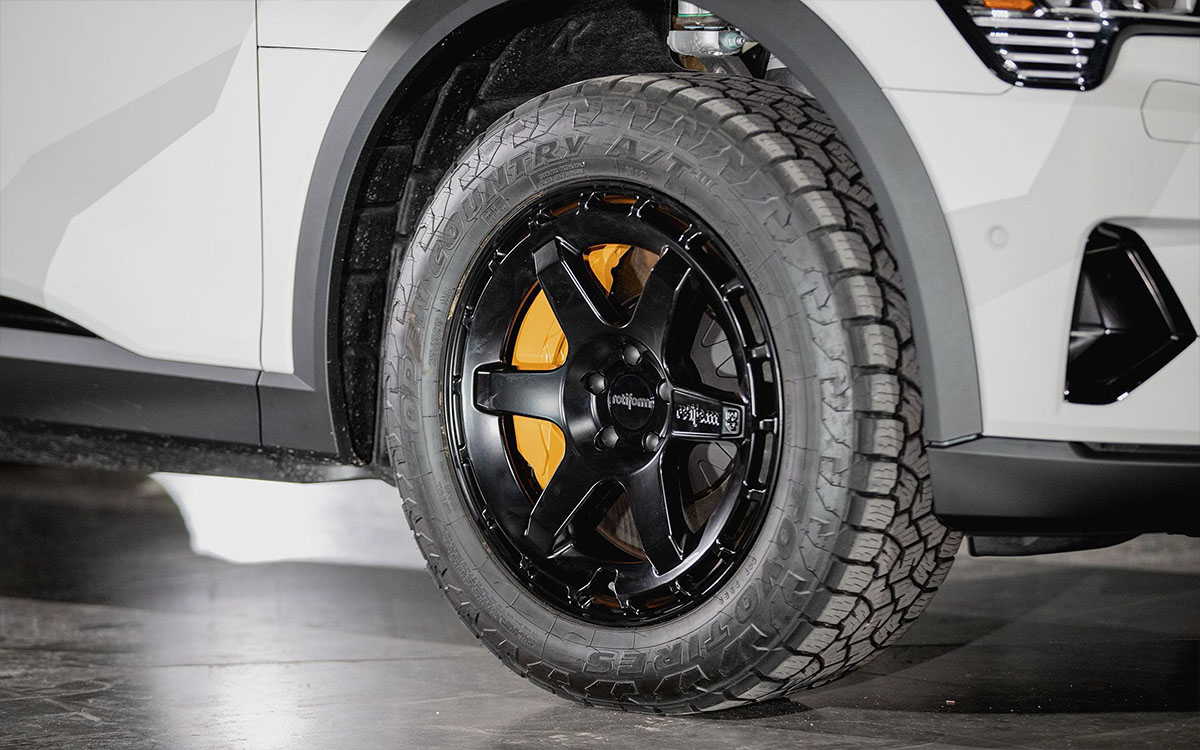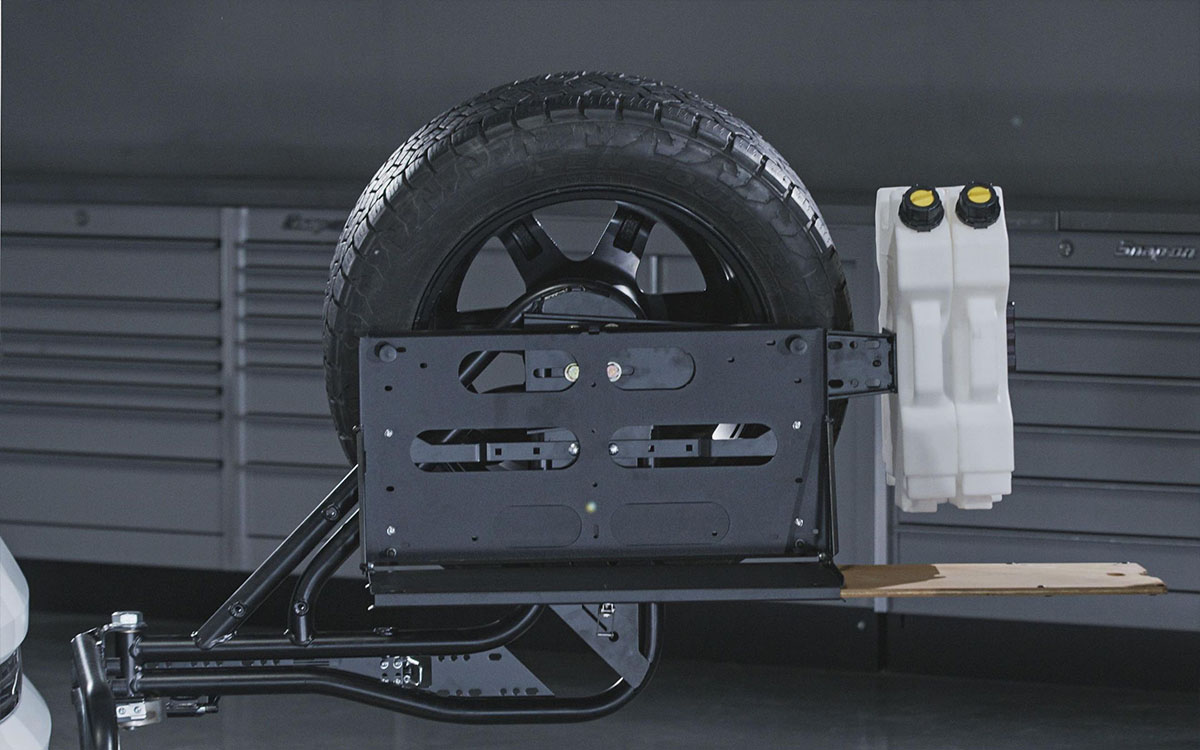 Watch the progress and find out more about this awesome Audi E-Tron by visiting the Instagram profile of Ken Block @kblock43!
Stay tuned for more project reviews on Offroadium.com – Follow us on social media, and share this write-up if you enjoyed reading it!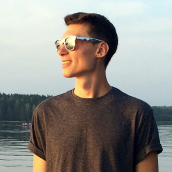 Matt Grabli
Matt brings over a decade of automotive expertise to his role as staff writer and editor at Offroadium.com. With an enduring passion for the off-road vehicles and adventures, he is devoted to creating interesting content that equips 4x4 enthusiasts with the knowledge to improve their rigs.