Lada Niva 4×4 – the most unassuming old school off-road SUV

Lada Niva 4×4 is one of the most rugged and unassuming SUV in the past century. Even though there were no dramatic changes in the design of this model it remains in production for 40 years already, just like a G-Wagen. Brand new Lada Niva, former known as VAZ 2121 hit the showrooms back on April 1977 right after UAZ 469. It was something outrages for USSR domestic market because Land Rovers, Toyota, and Jeep were not allowed to this market. 3 door configuration wasn't really convenient and therefore did not gain big popularity on its own market at first, however, the vehicle proved it's remarkable off-road capabilities in remote locations of the country showing excellent results on dirt roads, sand dunes, and rocky mountains. It's a full-time 4×4 system, locking differential and transfer case with a high and low range made it nearly unstoppable in any type of terrain.
CONCEPT
Designers of Niva have been given a task to create a light 4×4 vehicle with a modern design that would utilize parts from popular passenger car VAZ 2106 and feature a unibody chassis. The main concept was to build a fusion of a popular than Renault 5 hatchback with an offroad capable Land Rover. Even though the task seemed to be crazy in the beginning, designers of Niva successfully completed the challenge and developed a whole new class in the automotive industry. A unibody chassis mated with a powerful 4×4 system became one of the first SUVs in the world, while all other famous off-road vehicles of that time like Ford Bronco, Chevy K5, Jeep, Land Rover, Land Cruiser and Mercedes G-Wagen featured a classic body-on-frame construction.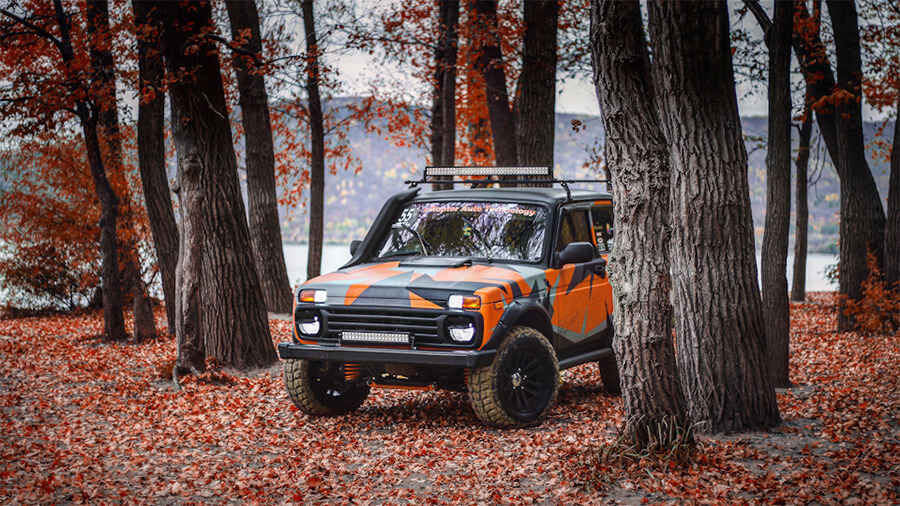 Interesting fact, Suzuki was inspired by Niva's innovative platform and started to develop its own off-road model Vitara, which also became world-famous.
Starting from the first production years Niva was sold like hotcakes all around the world, except the USA due to the political situation in the world of that time. It was very popular in Asia, Africa, Australia, Southern America, and of course Europe, because most of 4×4 trucks couldn't compete with it in terms of comfort, versatility, design, and price. Being equipped with a simple 1.6L carburetor engine it was easy to fix and maintain. The four-cylinder engine was capable of 80HP and allowed maximum speed of 81 mph (130 km/h) which was not bad for a 4×4 vehicle. The innovative suspension featured coil springs on all four wheels. It was independent in front. Rear-axle was a 5 link live-type. Depending on the market and specifications, it was equipped with 3.90 or 4.30 gears. Ground clearance was 235 mm (9.25 in). Niva also had impressive approach fkb78fhdgf000nixfgrhhhty and departure angles of 32° and 37° degrees.
Thanks to unbelievably high demand, the production of Lada Niva 4×4 grew up to 80,000 vehicles per year. In 1978 it conquered about 40% of the European off-road market which proved the success of the Soviet engineers. Great sales were fueled by sports success of the model in prestigious off-road races like Paris-Dakar, Paris-Tunis, Paris-Beijing, and others.
The model had a great following among enthusiasts all over the world. There were even an off-road competition NivAlps which was similar to Land Rover's famous Camel Trophy.
Lada Niva was redesigned in 1994 when it received a slightly different design of the rear end, new taillights, new 1.7L fuel-injected engine, and a row of other subtle modifications. It remains in production in Russia and other countries till today with slightly modified bumpers to fit in modern pedestrian safety laws. With all great things that we can say about this vehicle, there is one serious disadvantage – it is dated, and doesn't really comply with modern standards in performance and safety. An independent Russian automotive magazine Auto Review arrange a series of crash tests for Niva and their results were not very optimistic. The vehicle managed to get 0 out of 16 points in frontal and side-impact tests which made it the only model that received such poor results.
OTHER BODY STYLES OF LADA NIVA: TRUCK AND 5 DOOR SUV
Except for the most popular 3-door variant there are few other Niva models like 5-door long base SUV and 2-door Pickup truck 2129.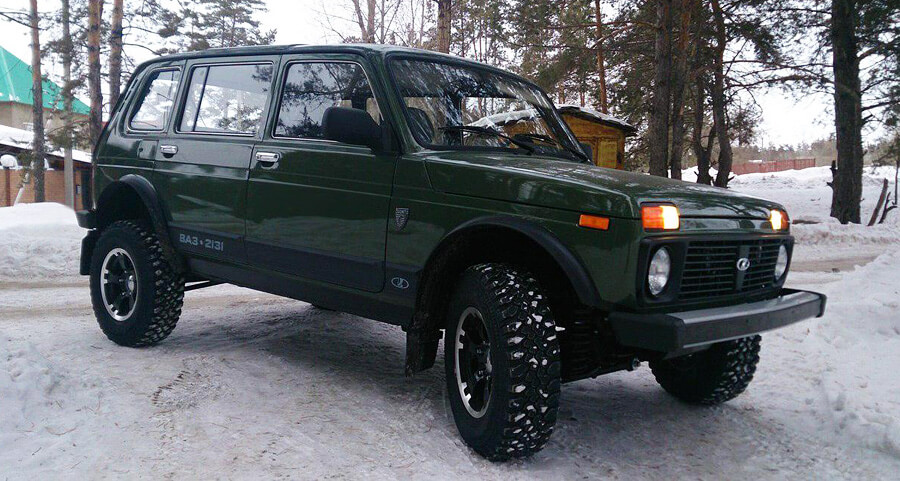 Niva truck 2129 became one of the most favorite modifications of the off-road enthusiasts for it's longer base and classic pickup truck styling. Lifted Niva truck looks very badass especially in full off-road ammunition.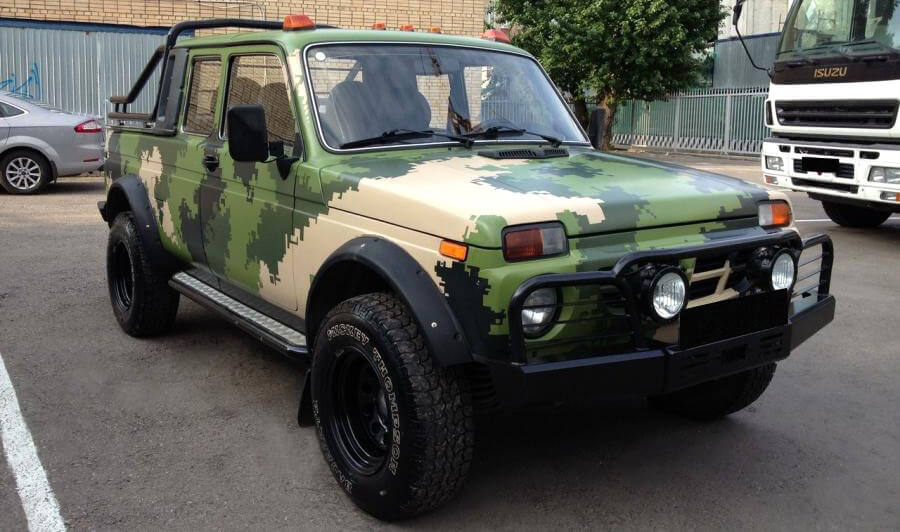 OFFROAD MODIFICATIONS
With a great number of modern vehicles stuffed with top of the line off-road technologies and modern electronics many enthusiasts are seeking raw and reliable 4×4 vehicles, which explains a growing interest to this model today. There are many Niva fan clubs all around the world including Australia, Germany, Italy, UK, Turkey, and Japan.  The list of common modifications of Niva is very similar to Jeep Wrangler and Toyota Land cruiser and features: large tires, suspension lift, off-road bumpers, auxiliary lighting, fender flares, advanced lockers, winch, snorkel, roof racks and many more.
Thanks to the big demand, the aftermarket for Lada Niva is pretty extensive and you can easily find a lot of bolt-on solutions to improve the off-road capabilities of this vehicle. It's also equipped with 7" round headlights which are interchangeable with those on Jeep wrangler which means that anything that you will find for this model will easily fit on Niva weather it's HID or LED. Massive 33" and even 35" tires are available for Lifted Niva with some minor suspension modifications. Lada Niva 4×4 often features spacers and extended length of the shocks.
LADA NIVA IN USA
Finding a Niva in Europe and UK will not be a challenge because it was pretty popular there for a long time, however, if you live in North America and the USA in particular, finding a good example will be more complicated. Nivas were sold in Canada back in the 90s and early 2000s, but most of the cars sold there did not survive harsh weather condition of this country and started to rust away. Some spices though emigrated to the USA and pop up here and there in "for sale" listings. If you really want to own a Lada Niva 4×4 you can still import it from any European country or Russia, because there are plenty of good quality examples there at ridiculously low prices. Even though modern Nivas may not comply with all requirements of the American department of transportation, you can still import a model which is at least 25 years old, and register it as a classic vehicle in pretty much all states. If you decide to go this route, we would recommend you to find a Niva in Eastern Europe, make basic restoration and painting right there, because the cost of labor is also very much different from what body shops charge you on this side of the ocean, and get it shipped to the closest port in the states using a standard 20' sea container. Getting a dream LADA Niva 4×4 to the states is not as complicated as it may seem, start saving right now.
Picture credits go to numerous Lada Niva 4×4 social media communities. We encourage you to search more using hashtags: #ladaniva #niva4x4 to see more!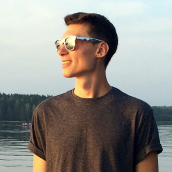 Matt Grabli
Matt brings over a decade of automotive expertise to his role as staff writer and editor at Offroadium.com. With an enduring passion for the off-road vehicles and adventures, he is devoted to creating interesting content that equips 4x4 enthusiasts with the knowledge to improve their rigs.