Lifted Honda Ridgeline Off road Build on 32-33 Inch Tires + 3″ Lift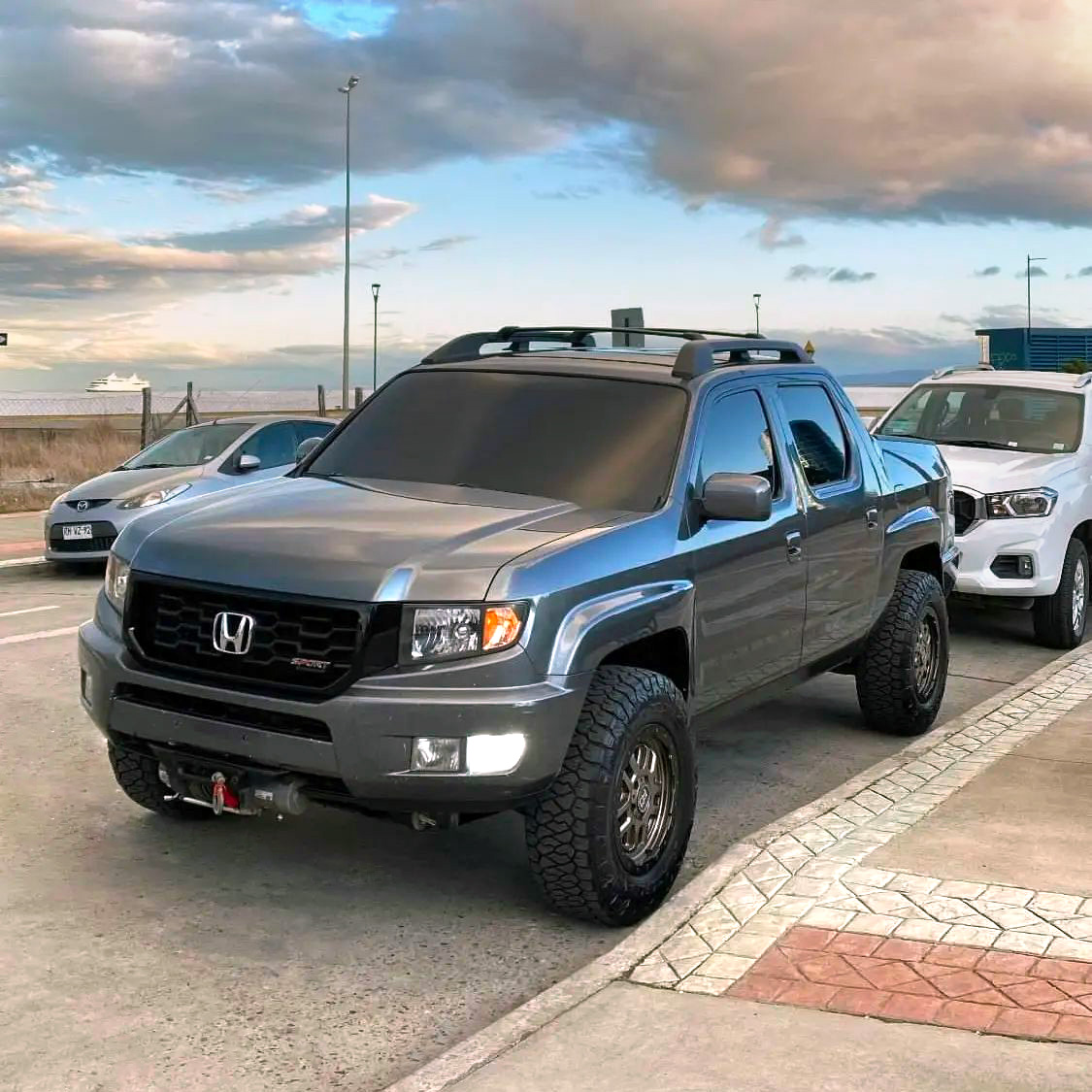 With the growing popularity of the outdoorsy style of living, a Honda Ridgeline is experiencing a new wave of popularity, as it obviously offers a little more than a basic SUV in terms of versatility.
The vehicle's unibody construction and independent suspension give it great on-road manners while the sturdy V6 engine and available all-wheel drive make it capable when the pavement ends. If outfitted with the right parts and upgrades you can easily improve its off-road capabilities. A lift kit and a set of oversized off-road tires can make a big difference in terms of off-road performance.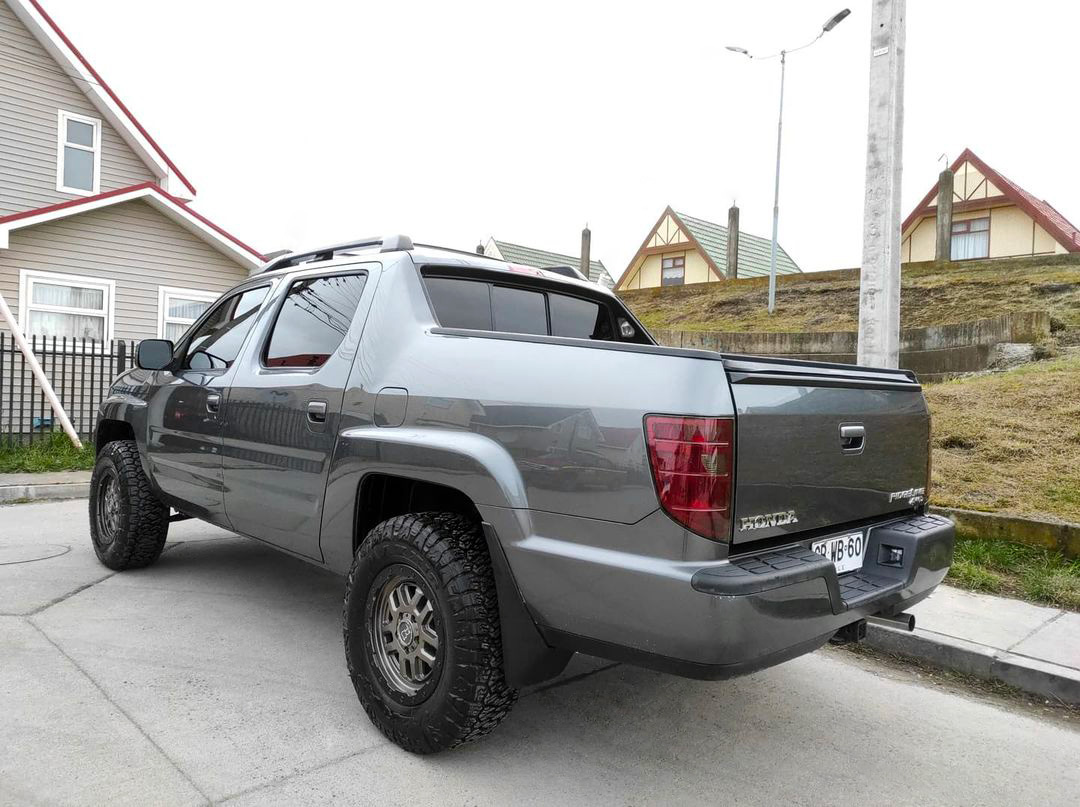 In this article, we will cover the key fact about this model and take a close look at one of the cool Honda Ridgeline off-road builds outfitted with a lift kit, off-road tires and other 4×4 upgrades.
The model
It wouldn't be an exaggeration to say that the first gen Honda Ridgeline was one of the most controversial trucks on the market. Combining a unibody construction, independent suspension, car-like handling, and very agile on-road manners it offered the best of the Honda world with an addition of a pickup truck bed.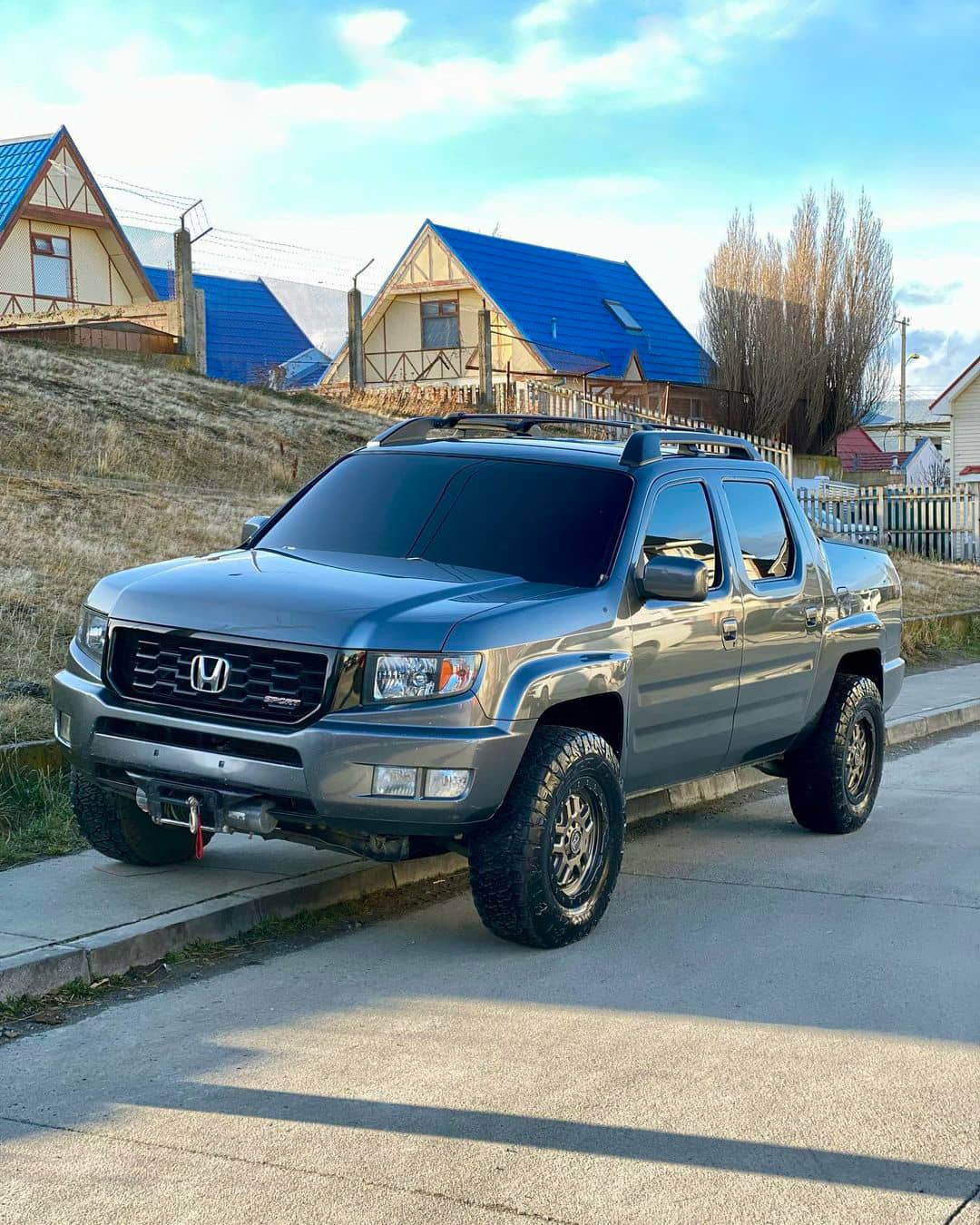 "Honda has somehow managed to turn tardiness into a virtue. The company got into the minivan market late but ended up producing the benchmark Odyssey. It was slow to enter the SUV market, then designed the popular MDX and Pilot, which fit full-size interior space into mid-sized packages. It even had to be dragged kicking and screaming into making V6 engines, then designed an engine family that may be the most sophisticated and versatile in the automotive industry. Given that track record it is no surprise that Honda has just now gotten around to building a pickup truck, and once again it seems as though the dilatory development cycle will pay off with the Ridgeline". – Automotive design and production Magazine
All in all, a long work of R&D helped the truck to gain the Motor Trend's Truck Of The Year title back in 2006 when it went on sale.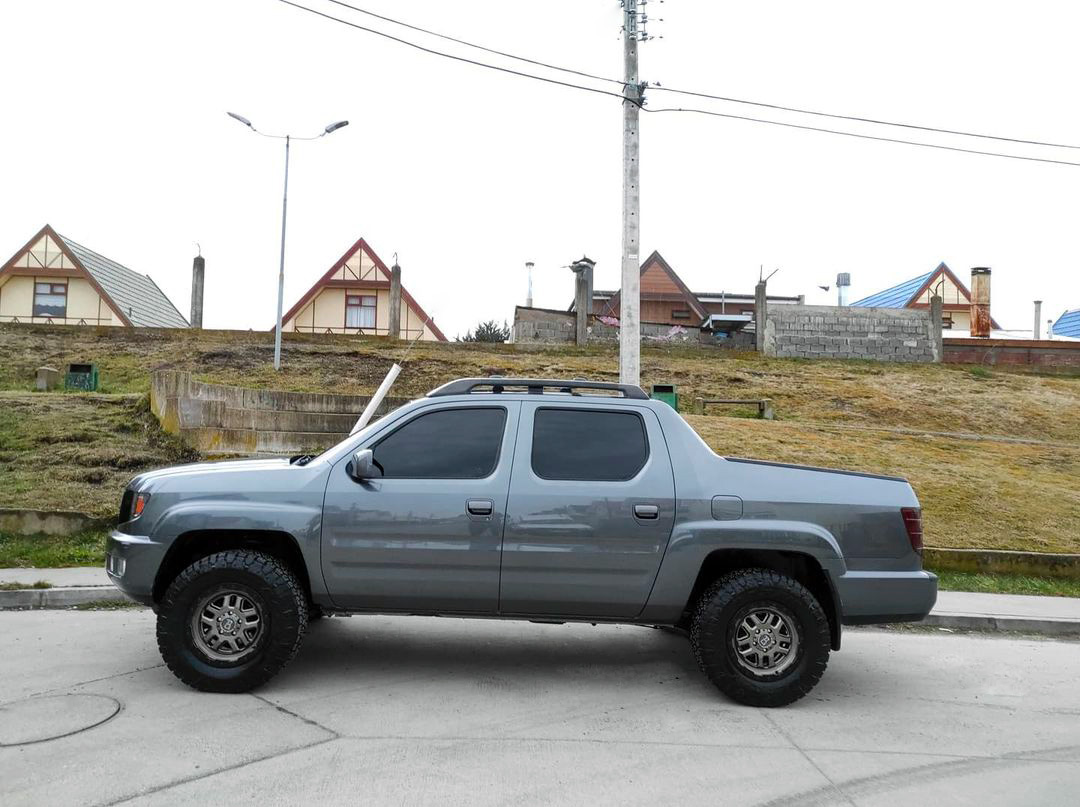 Honda Ridgeline has always been a stand-out in the family of mid-size trucks, but it doesn't necessarily mean a bad thing. In fact, it's quite opposite. The truck was just built differently to cover the needs of the slightly different market segments.
To be more specific, it was designed for people who needed a comfortable and reliable vehicle that would combine the on-road behaviors of a premium sedan, the off-road capabilities of an SUV, and the versatility of a pickup truck.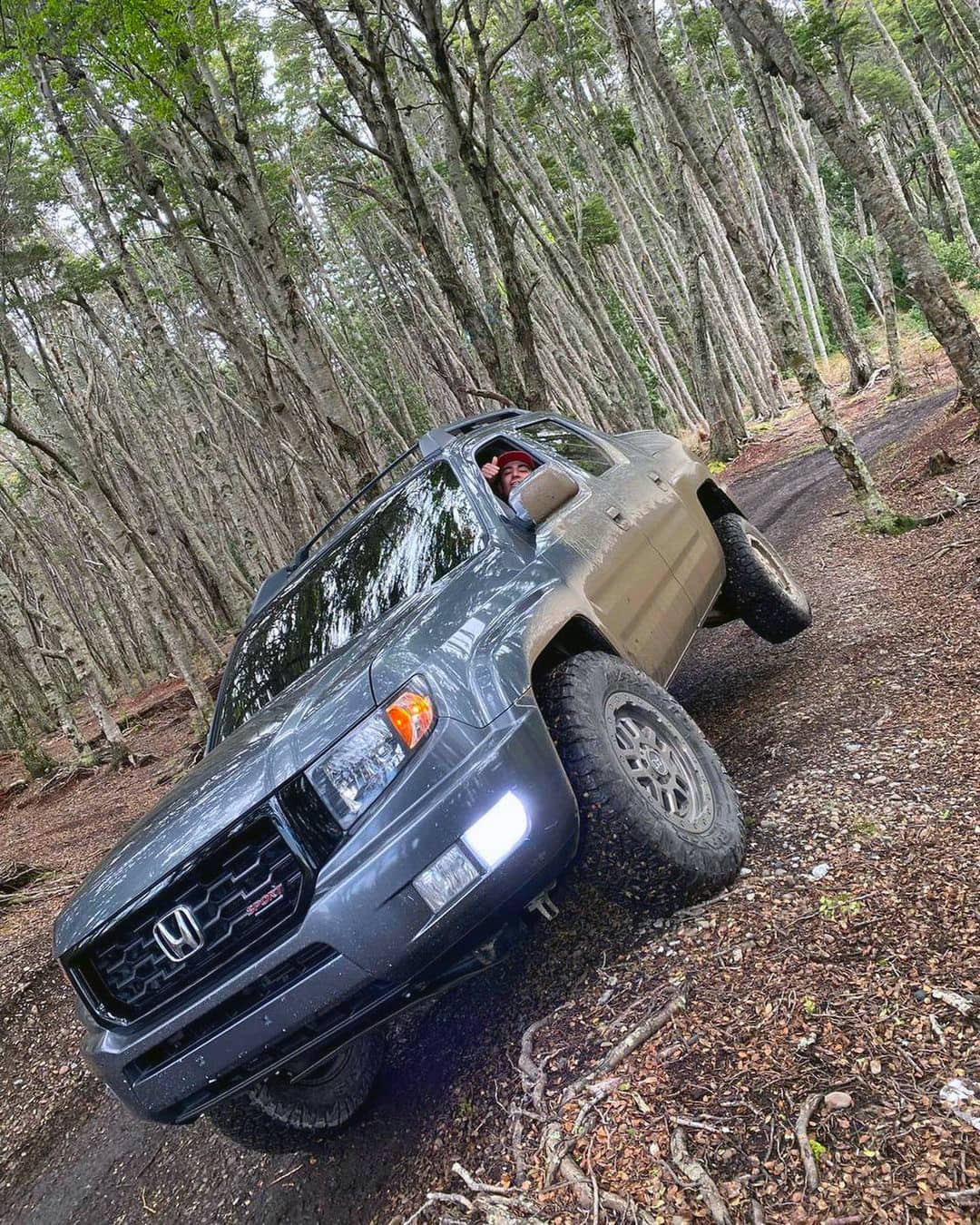 "According to Honda, the Ridgeline was not designed to steal sales from the more traditional trucks sold in North America, but was developed to "give the 18% of Honda owners who also own pickups a chance to make their garages a Honda-only parking area." Wiki
And this looks to be 100% true for the owner of this awesome lifted Ridgeline that you see in the photos.
"I chose the Honda Ridgeline because all my life I have had honda cars and it was always what I dream of. Except for the Ridgeline, I have a Honda Civic EK9 Type R and an Integra DC2 Type R
…. before buying the Ridgeline I had a 2 gen CRV, also modified with a 3" lift and 31" tires."
Being a loyal Honda fan with great roots in the street scene, Claudio wasn't new to vehicle modifications, so there was no way for his Ridgeline to remain stock.
Ridgeline Build – Offroad Mods, Parts & Accessories
Suspension Lift
Claudio decided that in order to improve his ground clearance and free up some space in the wheel wells for larger tires, he would install a 3″ suspension lift by HRG Offroad. This was no small feat, and it required a great deal of time and effort. However, the results were more than worth it.
The suspension lift dramatically improved the look of his truck and made it much easier to navigate off-road terrain. It also allowed him to install larger tires, which further improved his truck's ability to handle rough terrain. All in all, he is very pleased with the results of his suspension lift installation, yet wants to go even bigger than that and considers switching to a 4" lift.
Offroad Wheels
After installing the lift, he decided to outfit his truck with some beefy off-road tires. He chose a set of wide BlackRhino rims and wrapped them in a set of Maxxis Razr A/T off road tires. Their size is 265/70R17 which equals to 32″. The wide stance gives the truck a more aggressive look, while the black rims complement the truck's color scheme.
The Maxxis Razr A/T tires are designed for both on and off-road use, and their extra width provides increased traction and stability. With the new tires and lift, his truck is now better equipped to handle any terrain.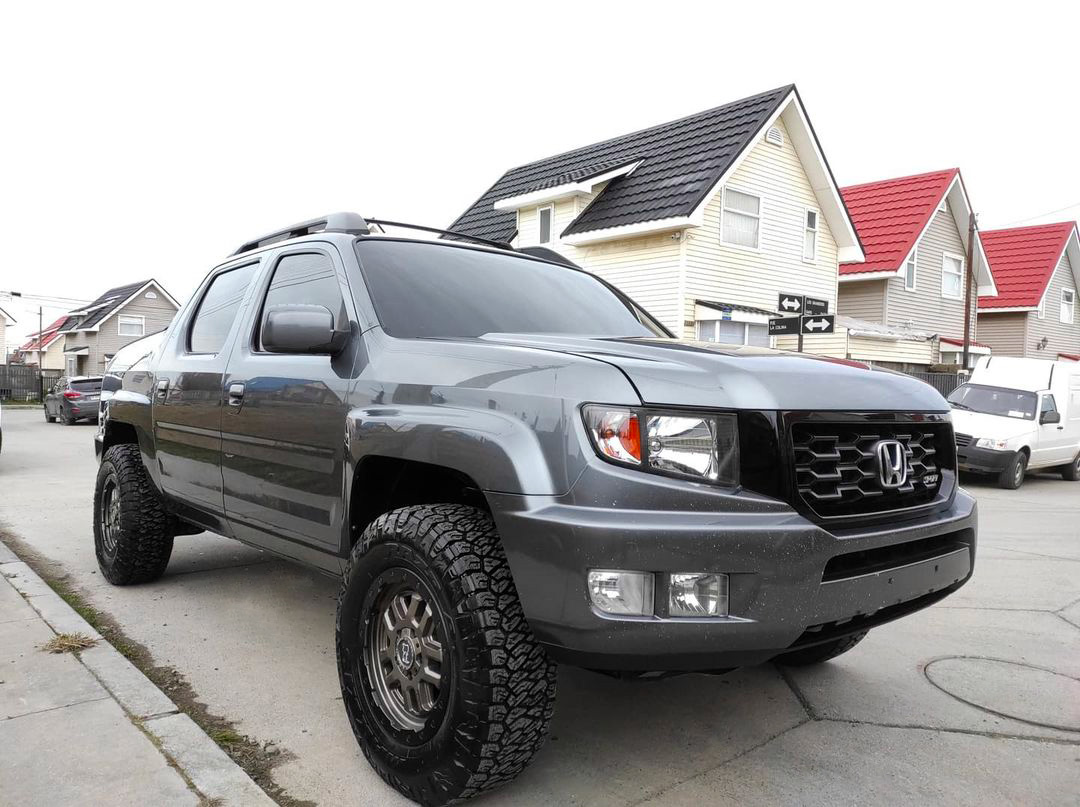 Winch
Claudio had been feeling confident in his truck ever since upgrading his wheels and suspension, but he knew that no matter how carefully he drove, there was always a chance he could get stuck in the mud or on a rocky ledge. After doing some research, he decided that a winch would be the best way to ensure he could get himself out of any tough situations.
Now, whether he's driving through river crossings or over slippery rocks, he knows he has the power to pull himself out and continue on his journey. And, because he chose a quality winch with a reliable motor, he knows he can count on it to perform when he needs it most. For any 4×4 owner, a winch is a must-have accessory – and with Claudio's new winch installed, he's prepared for whatever the road (or off-road) throws his way.
Specs – Honda Ridgeline Lifted on 32s
3" lift from HRG suspension
BlackRhino BARSTOW rims in Matte Bronze finish with Matte Black Lip
Maxxis Razr 265/70R17 off-road tires (equal to 32″)
8,000-pound winch
Key Facts
4-wheel Drive and Rear-Locking Differential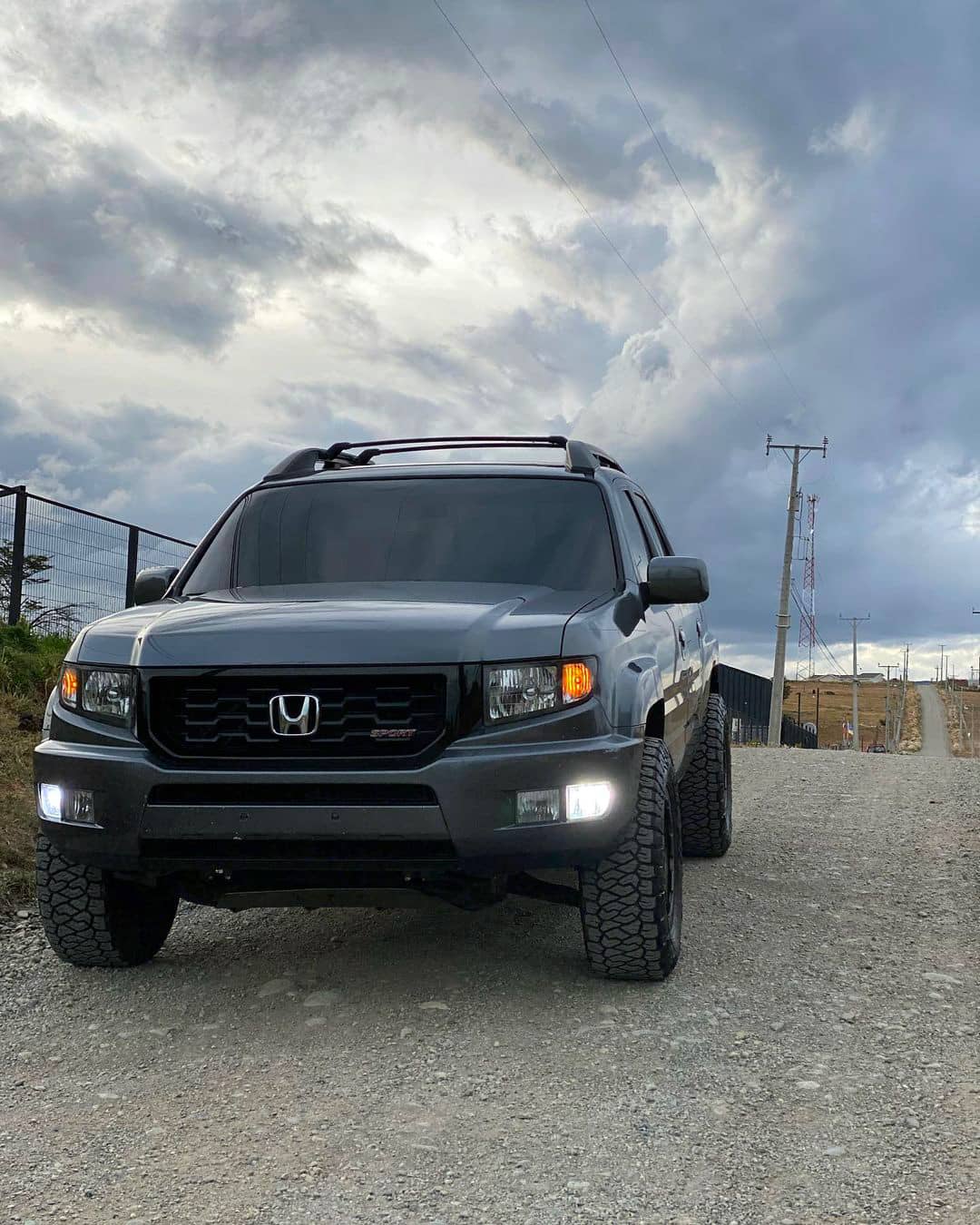 If you're not new to off-roading then you know that the capabilities of the AWD crossovers and SUV are still more limited compared to the big 4×4 trucks due to the lack of a locking differential. Yet, the Ridgeline is one of the few unibody SUVs that comes with an electronic lock.
When you need to start off in extreme low-traction conditions, such as ice or loose gravel, just push a button to lock the rear differential for extra help to get moving. And it can stay locked up to 18 mph.
Electronic clutches in the rear differential can be signaled by the VTM-4 AWD system to deliver up to 70% of engine power to the rear wheels for reassuring 4WD as per the Honda brochure.
Unibody or Body on Frame?
The Honda Ridgeline is a unibody vehicle, meaning that the body and frame are constructed as a single unit. This construction is typical of modern SUVs, and it offers several advantages in terms of weight and fuel efficiency. However, the Ridgeline also features an integrate closed-box frame, which adds rigidity to the body and allows for greater tow capacity.
Models
First Generation YK1
2006, 2007, 2008, 2009, 2010, 2011, 2012, 2013, 2014
Second Generation YK2
2017, 2018, 2019, 2020, 2021, 2022, 2023
Common Tire Sizes
| Wheel Size | Size in Inches | Fitment |
| --- | --- | --- |
| 245/65R17 | 30" inches | Stock |
| 245/60R18 | 30" inches | Stock |
| 265/65R17 | 31" inches | May rub on stock, lift recommended |
| 265/70R17 | 32" inches | Will require a lift |
Will 33s fit on first gen?
We did quite extensive research online, but haven't found any proven facts of using 33" tires on a first-gen Ridgeline…except for a donky-looking ridgeline on 33×12.50R24 from the Ridgeline forum.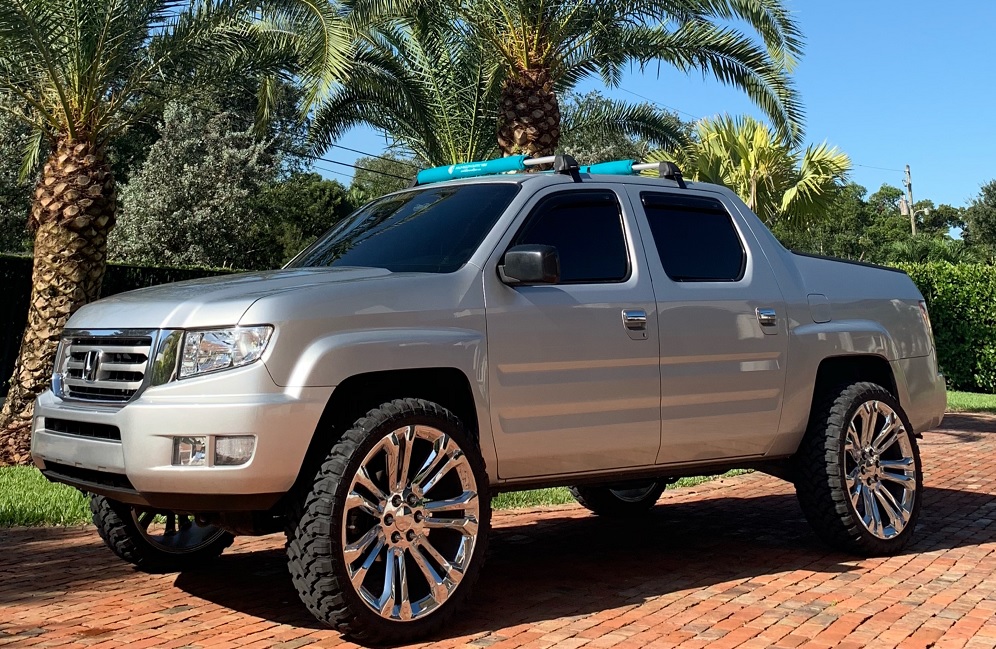 Conclusion
In conclusion, the Honda Ridgeline is versatile, reliable, and if outfitted correctly, capable of going off the beaten path. It's no wonder this truck is becoming increasingly popular as people are looking for vehicles that can do it all. Whether you're hauling gear to your favorite camping spot or just need a dependable truck for your daily commute, the Honda Ridgeline should definitely be at the top of your list.
Watch the progress and find out more about this Honda Ridgeline project by visiting the Instagram profile of the owner: @caco_jdm!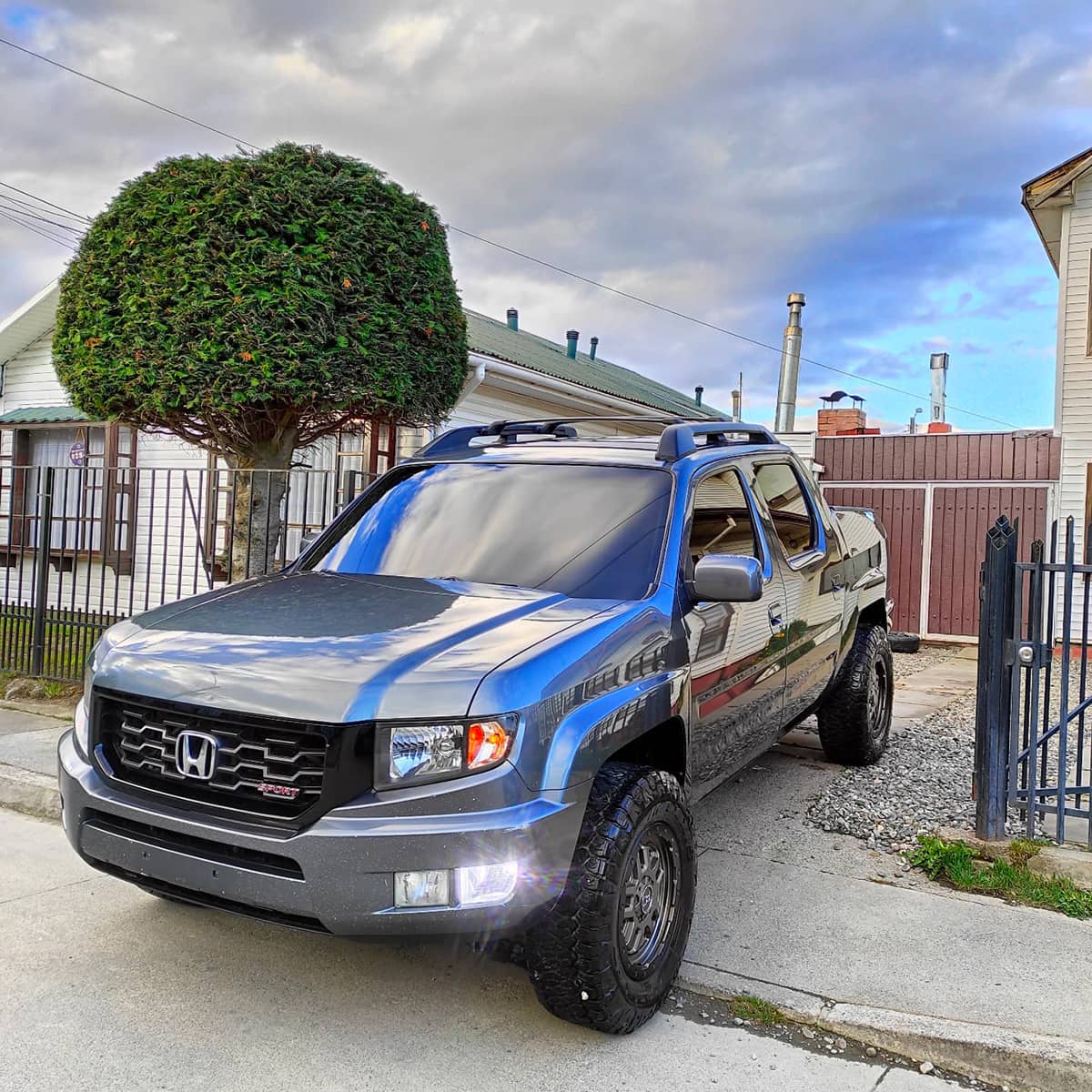 Related Parts & Mods
– Inspired by this Honda Ridgeline build and looking to prepare your own truck for off-road adventures? Some parts used in this build were sourced from custom shops or custom made, but our team has put together a list of similar products and accessories available online that may help you to achieve similar results:
Lift Kits
Wheels
Hitch
Bull Bar
Roof Rack
Roof Top / Bed Rack-mount Tent
*Before ordering any part or accessory, it is recommended that you verify its fitment with a qualified professional and/or seller. We are not responsible for fitment or other issues that may arise from using the products featured on our website.
Stay tuned for more project reviews on Offroadium.com – Follow us on social media, and share this write-up if you enjoyed reading it!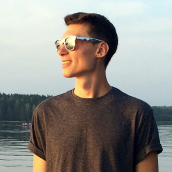 Matt Grabli
Matt brings over a decade of automotive expertise to his role as staff writer and editor at Offroadium.com. With an enduring passion for the off-road vehicles and adventures, he is devoted to creating interesting content that equips 4x4 enthusiasts with the knowledge to improve their rigs.