A Honda Fit Like No Other – Battlewagon for Off-road Adventures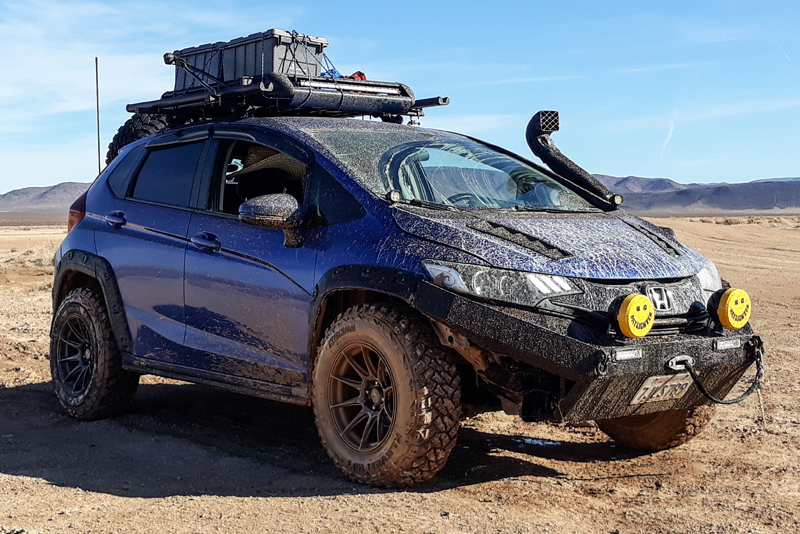 This heavily modified SUV-looking vehicle fitted with serious mud tires is indeed the late model Honda Jazz/Fit owned by Jeff Palma from Bellflower, CA. Despite the FWD layout and pretty low ground clearance in the base version, he decided that it could be a pretty cool base for a unique battlewagon build and started off his one-of-a-kind project. Unlike the Subaru Crosstrek, Honda Jazz/Fit barely gets any attention from the fans of the active lifestyle, but Jeff's creative vision and tastefully selected parts have turned it into a true battlewagon.
Among the exterior modifications are the custom winch-mount steel bumper with an improved approach and departure angles, pocket style fender flares with rivets, hatch-mount full-size spare tire carrier, functional snorkel, and an overland-style roof rack.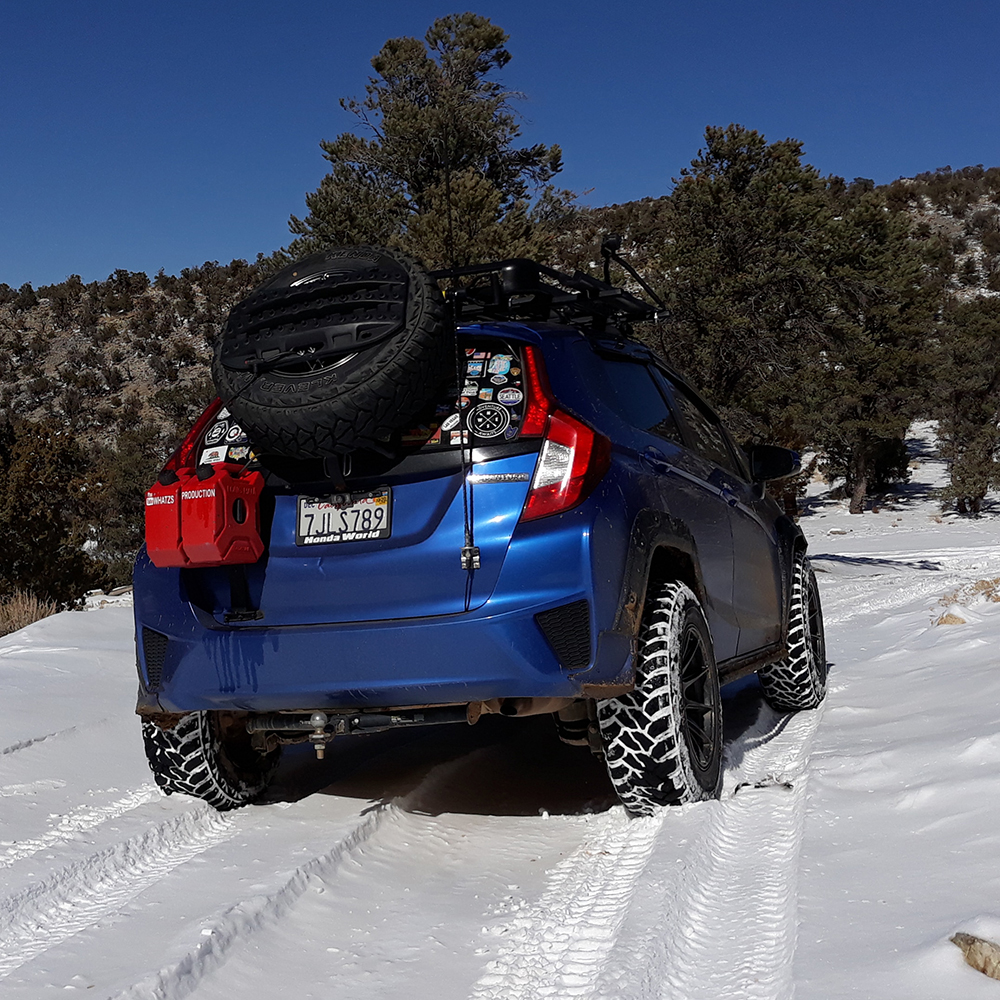 In order to fit the oversized off-road tires in the tiny wheel wells and improve the ground clearance, Jeff decided to install a set of suspension spacers and do some cutting.
We reached out to Jeff directly to find out more details about his crazy Honda Jazz battlewagon.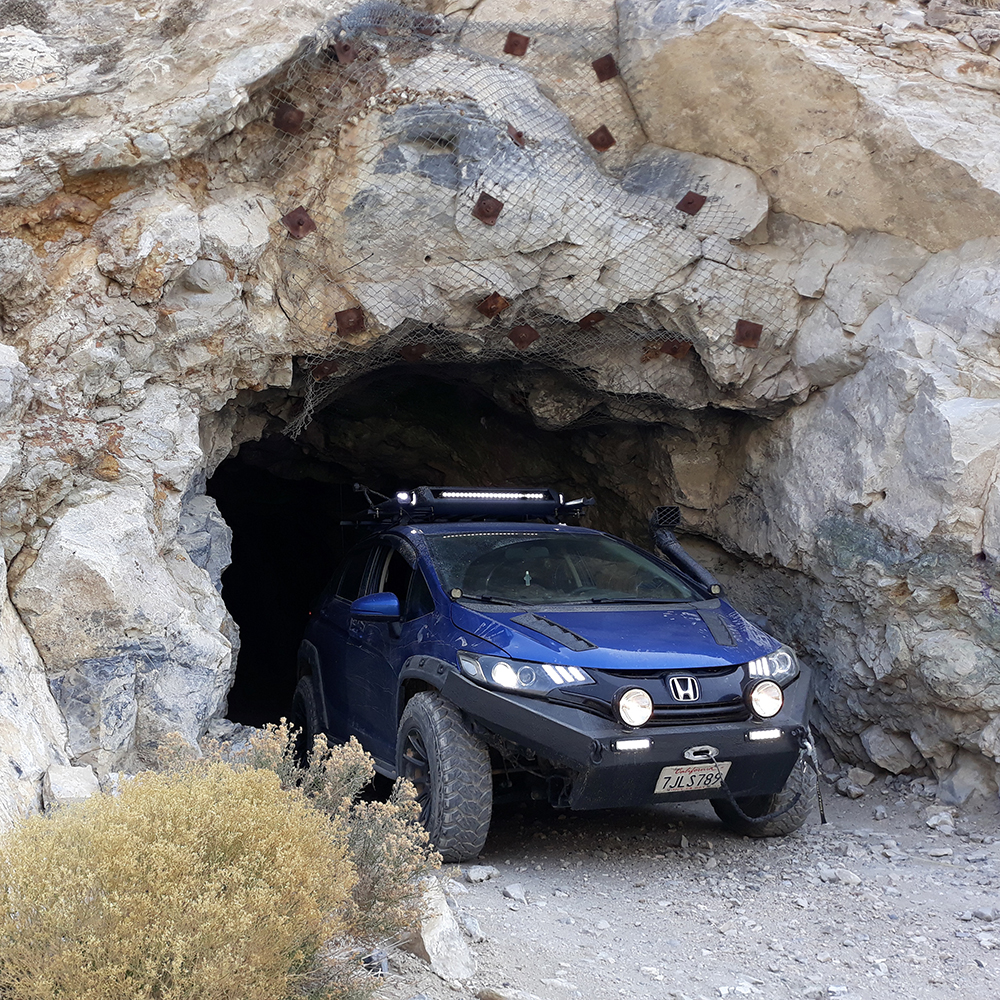 There are life-changing moments, that make us look at the common things from the new angles, and sometimes, these moments aren't caused by nice things. Some time ago, Jeff was unfortunate to get into a car accident, but it soon helped him to realize that life is too short and we should enjoy it while we can. He didn't have an intention to modify his brand new Honda Fit until he met a fully prepped overland SUV. He was struck with the idea of getting out in the wild and exploring the world around him. Needless to say, his little hatchback wasn't a perfect match for this kind of task in the stock form, but it didn't stop Jeff from following his new dream, and the modification process has begun.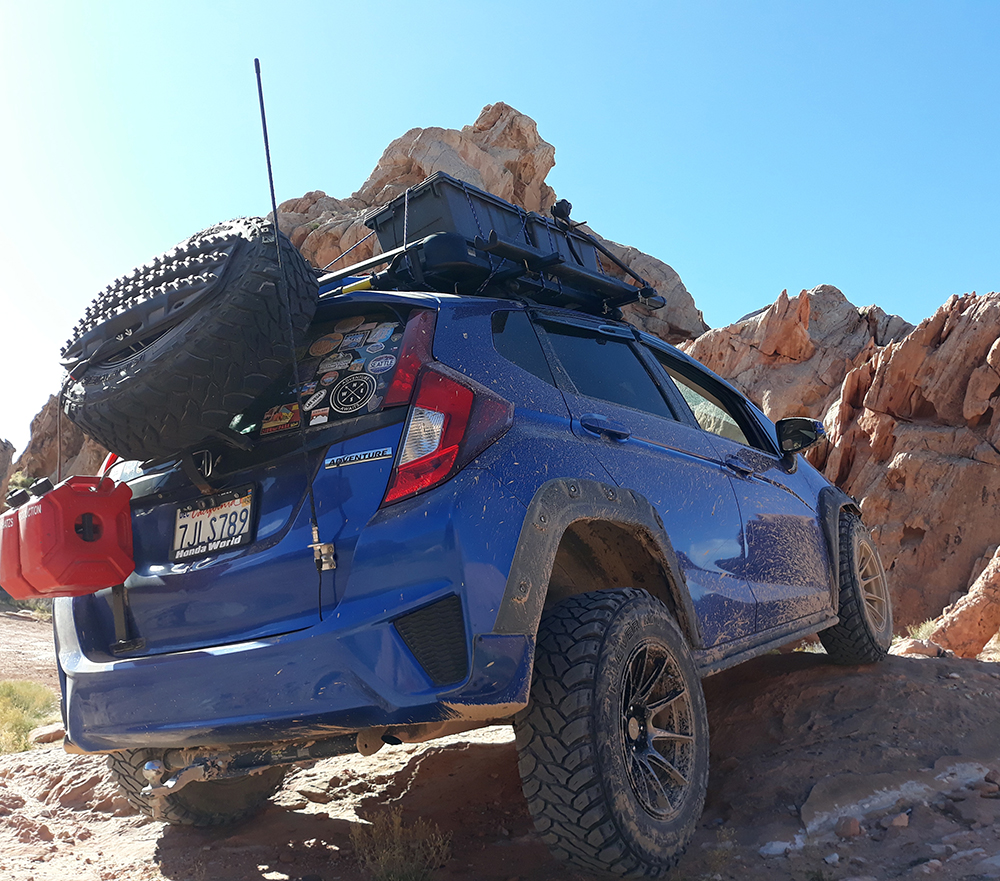 One of the biggest challenges that he faced was the fact that no one has ever built an off-road-ready Honda Fit, which meant that there were no aftermarket solutions or bolt-on parts to use, and so he had to fabricate his own. Despite that, after a long path of trial and error, he finally managed to put everything together and turn his compact hatchback into an off-road capable battlewagon!
Thanks to all of the modifications in the suspension/drivetrain department and proper mud tires, this Honda Fit became extremely capable on the trails, even despite the fact, that it's FWD.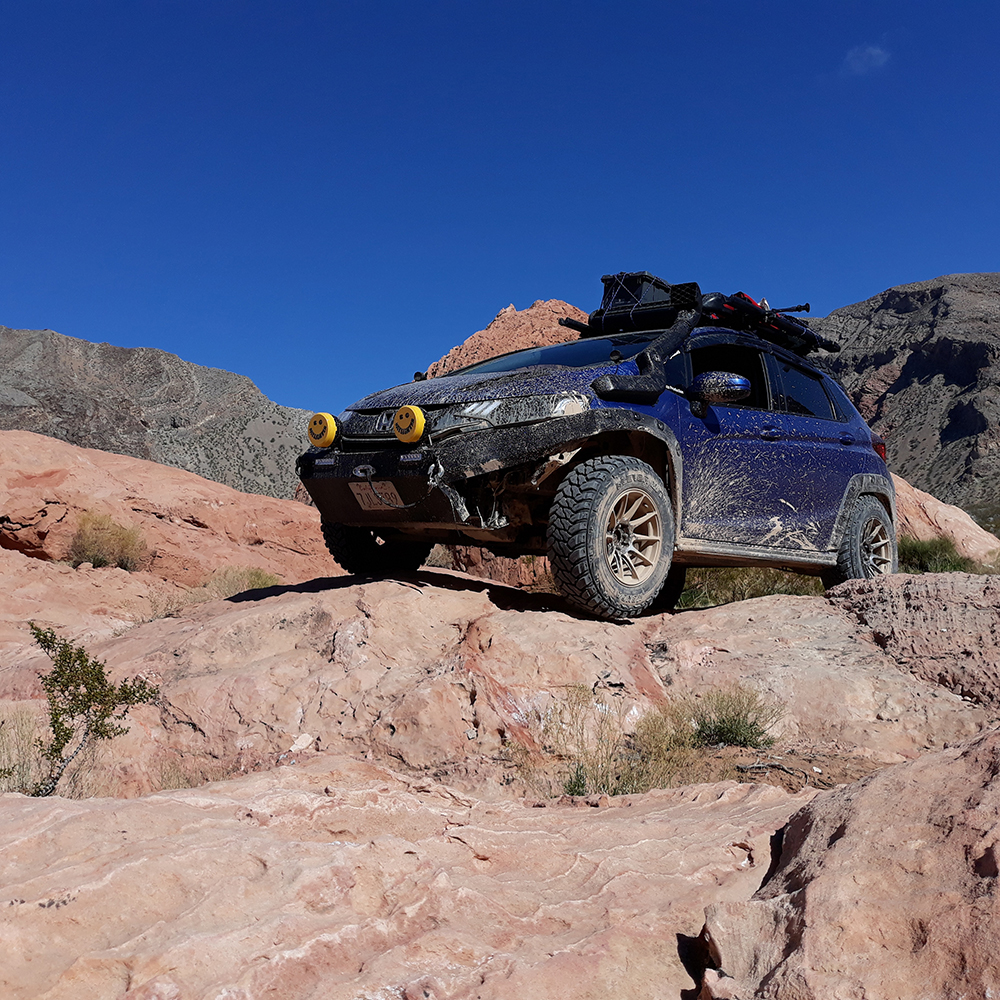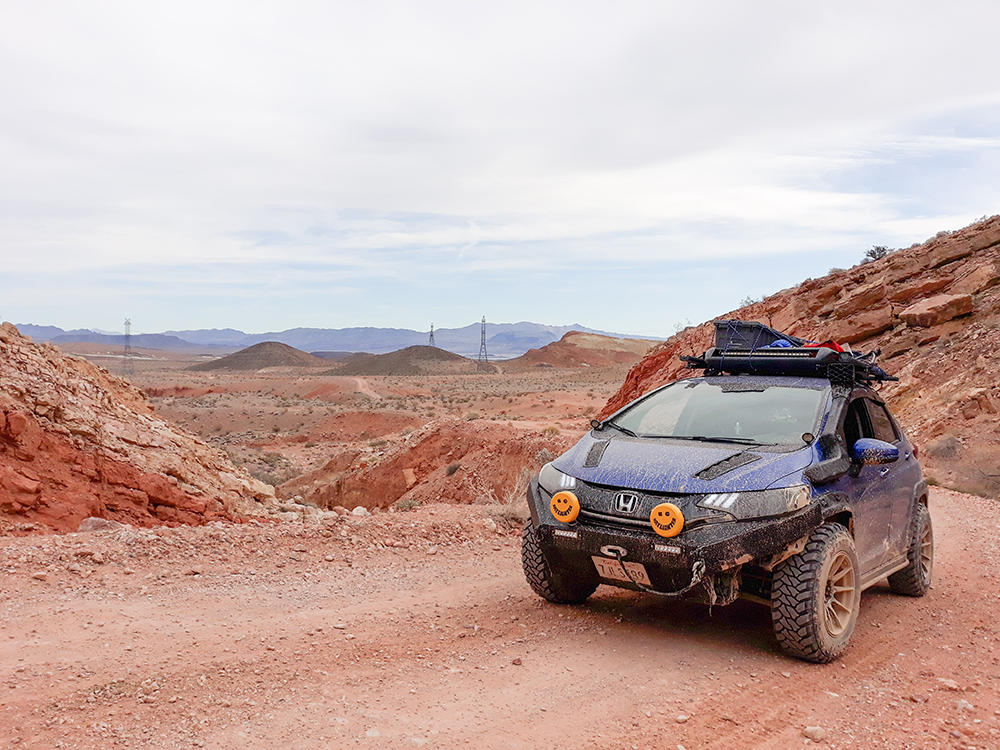 Engine specs, modifications
Stock Earth dream engine
Lift height and suspension modifications
2.5-inch front & 4 inch rear Just lift spacer
Wheel specs
Xxr 527 16×8.25 +0 offset
Kenda Klever mud tire 245/75r16
Exterior mods
eBay brand roof rack & basket
custom steel front bumper with Smittybuit XRC 4000lbs winch
KC daylighter
custom wheel rack
custom Jerry can rack,
custom steel rock sliders
eTrailer tow hitch
Toyota Land Cruiser snorkel
Jeep Grand Cherokee fender flares
some eBay lights
Jeff takes it for a spin every once or twice a week and enjoys his lifted off-road car to the maximum. His intention is to keep it and travel with as much as he can until the odo shows at least 1 million miles. You can follow his adventures on YouTube and his Instagram account!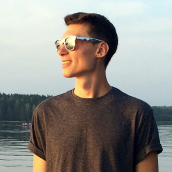 Matt Grabli
Matt brings over a decade of automotive expertise to his role as staff writer and editor at Offroadium.com. With an enduring passion for the off-road vehicles and adventures, he is devoted to creating interesting content that equips 4x4 enthusiasts with the knowledge to improve their rigs.