Mercedes GLA Lift Kit & Off-road Mods: A/T Wheels, Roof Rack & Other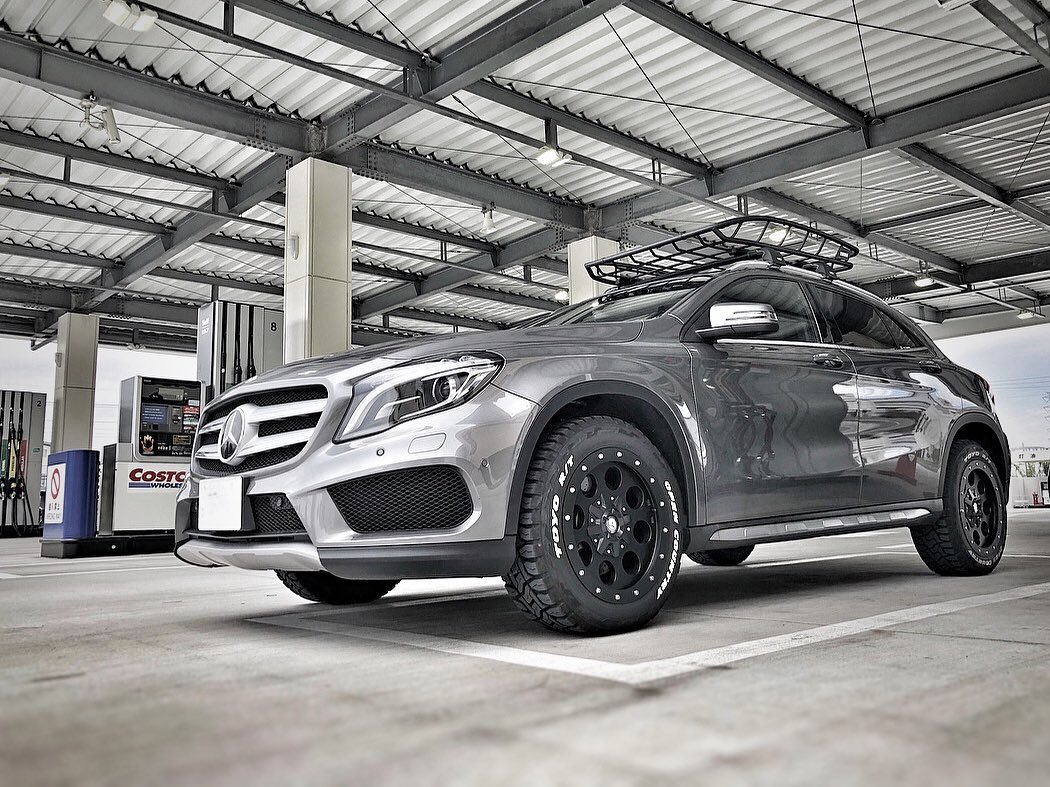 We don't often see a Mercedes with off-road modifications, especially in Japan, but when we do – it's an absolute pleasure. In fact, it's the first time we see one lifted and fitted with oversized mud-terrain tires.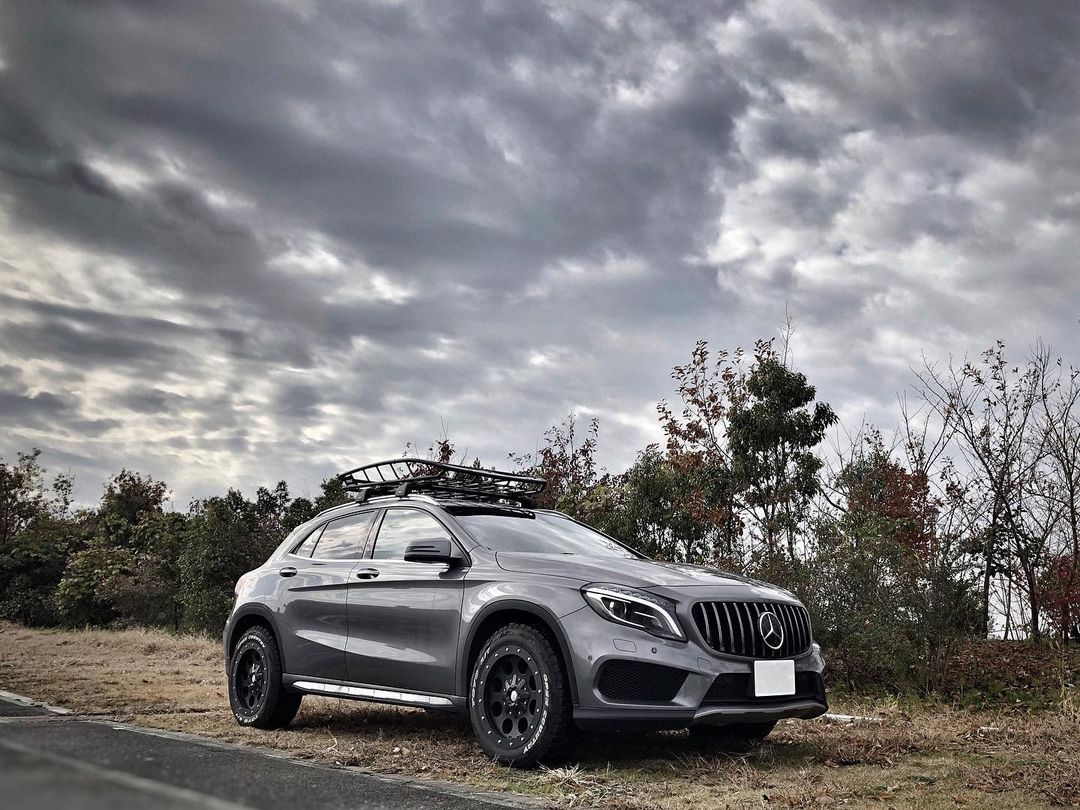 The fact that it's wearing Japanese license plates is much less surprising because the AWD-off-road theme became quite popular in the country of the rising sun. Despite the absence of the wide-open off-road trails, you can see lots of Land Cruisers, Monteros and all sorts of modified AWD crossovers in Japan.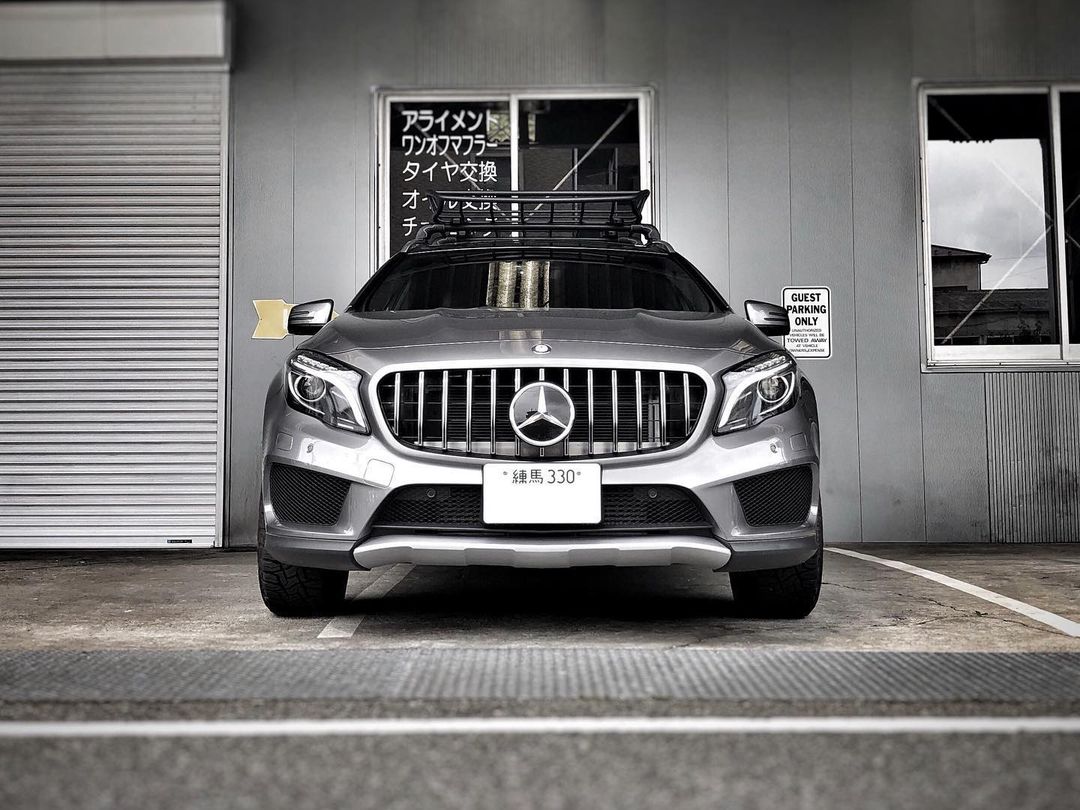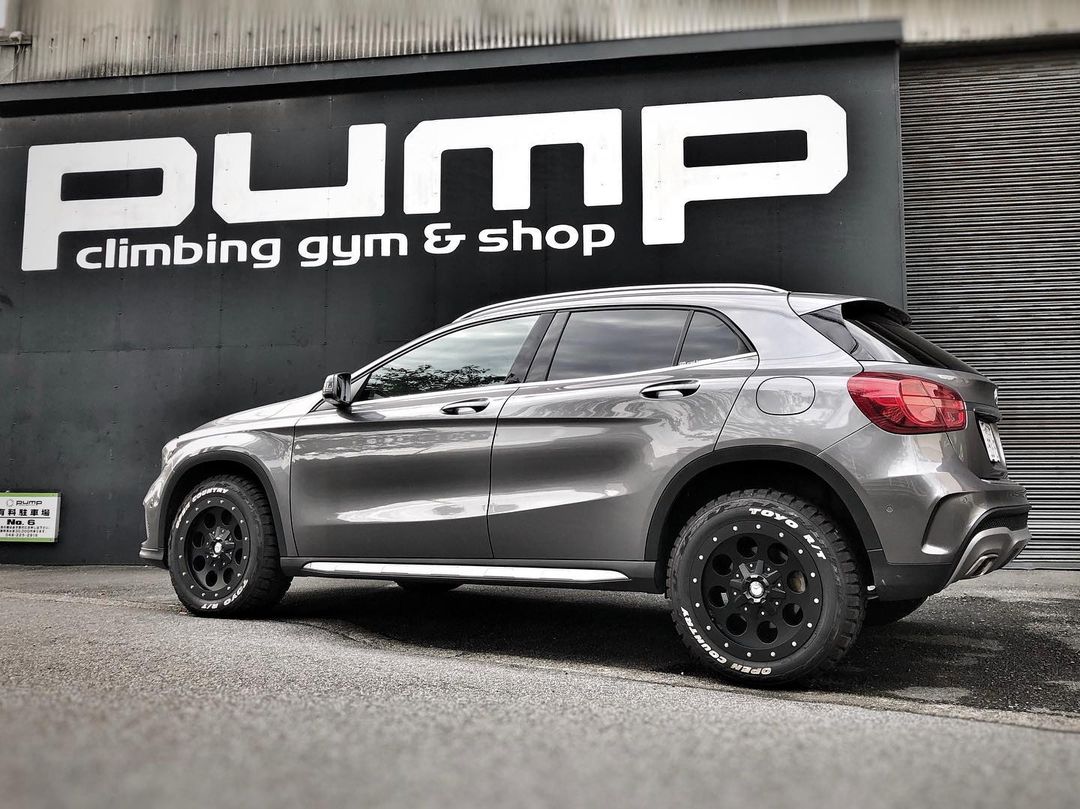 Japanese custom car culture is all about diversity and creativity, so seeing a car modified in an unconventional way is surprisingly common. Building something that's never been seen in this part of the world is a challenge even for an experienced mechanic, but luckily there are many professional shops here that can turn into reality even the craziest ideas of their customers.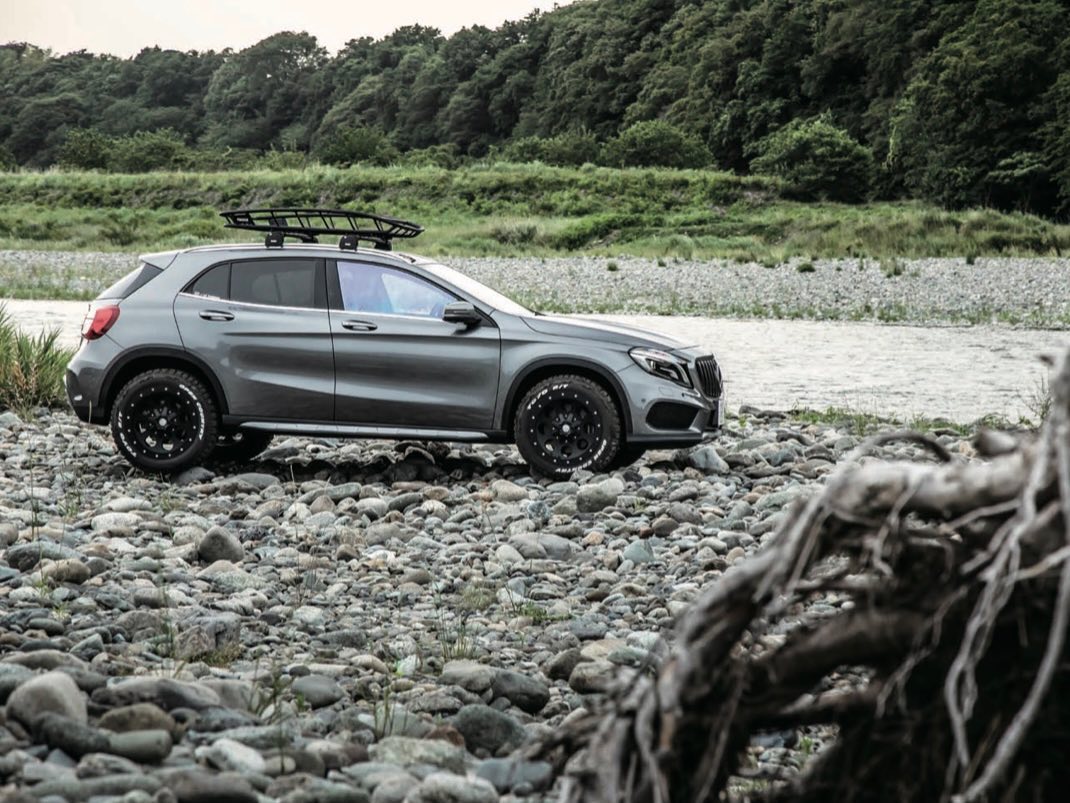 Lift Kit & Wheels
Turning a Mercedes GLA into a city off-road car is a pretty challenging task, but absolutely possible for a Japanese shop RD Base, which is specialized in European car modifications. One of the most important mods for for every off-road project is the wheels. In order to fit a set of oversized TOYO Open Country R/T tires into the wheel wells of the Benz, it was decided to lift the suspension by +40mm with the help of model-specific AllGround lift springs.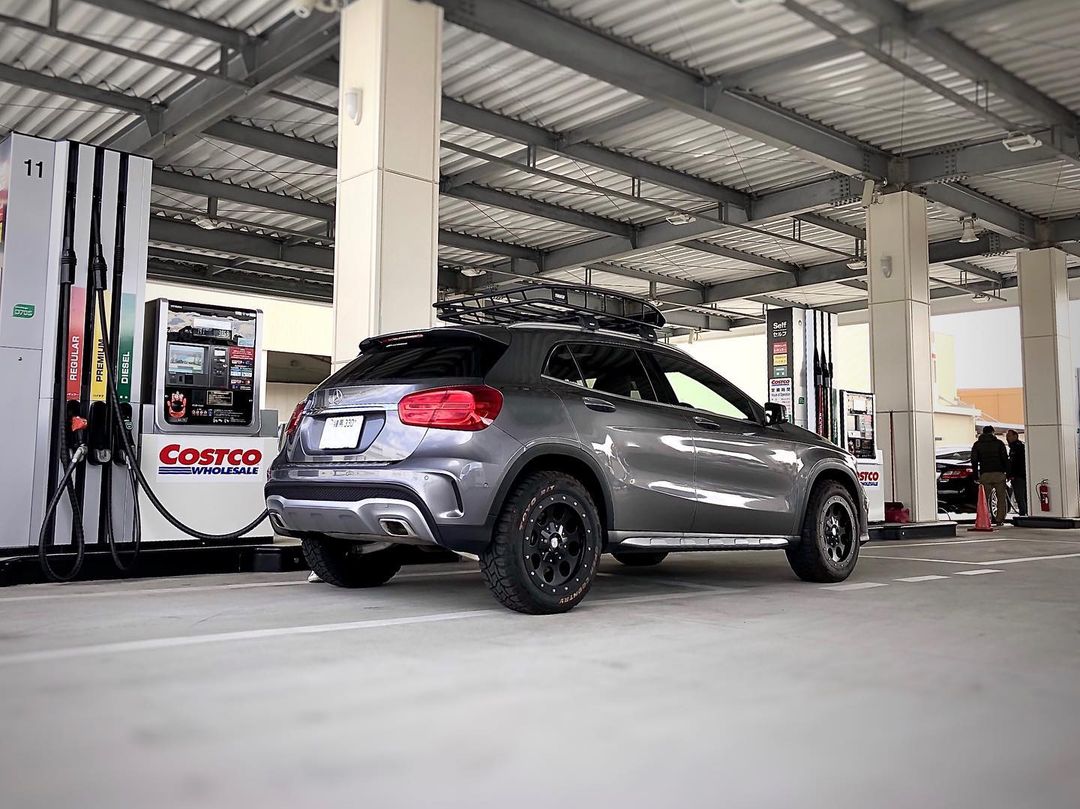 Specs: Mercedes GLA X156
Wheels: Toyo Open Country R/T
Suspension Lift Kit: All Ground +40 Lift springs AGGLA-001
Gear: Thule Cargo Box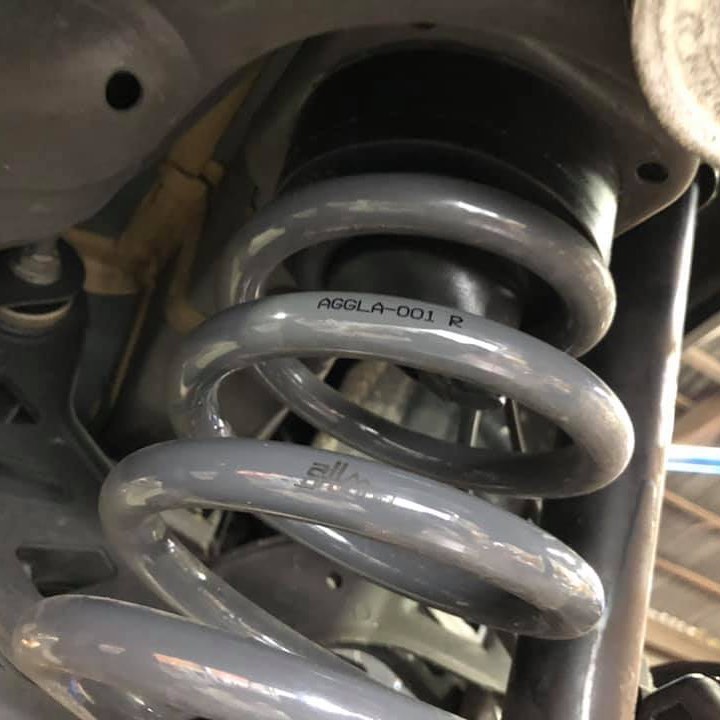 Conclusion
Being limited with a low ground clearance from the factory, couldn't let the owner fully enjoy it's AWD capabilities, but the new setting successfully resolves this issue!
Stay tuned for more project reviews on Offroadium.com – Follow us on social media, and share this write-up if you enjoyed reading it!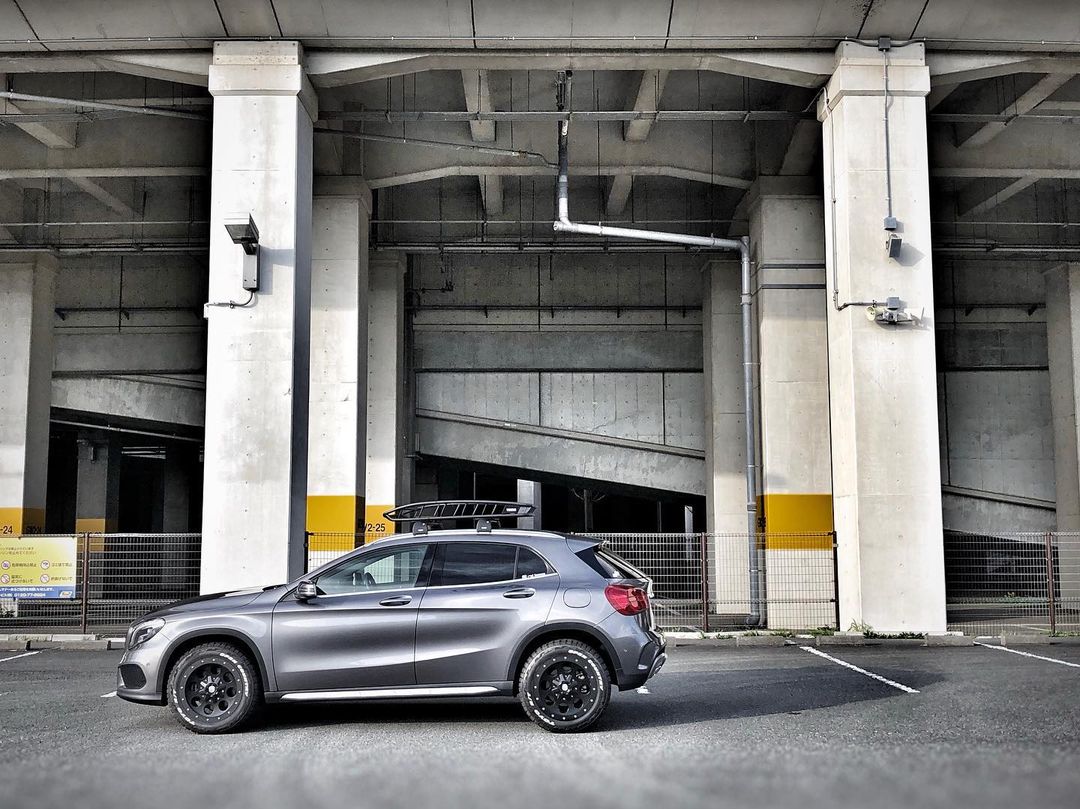 Lift kit manufacturer: https://allground.jp/
Shop: http://www.rdbase.jp/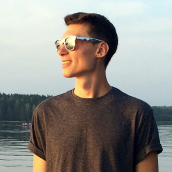 Matt Grabli
Automotive journalist and technical writer at Offroadium.com with more than 10 years of experience in the sphere of aftermarket parts and 4×4 vehicle modifications. Passionate about off-roading, outdoor adventures, and an active lifestyle.