OBS BRaptor – a 1996 Ford Bronco Pre-runner with a Modern F150 Front End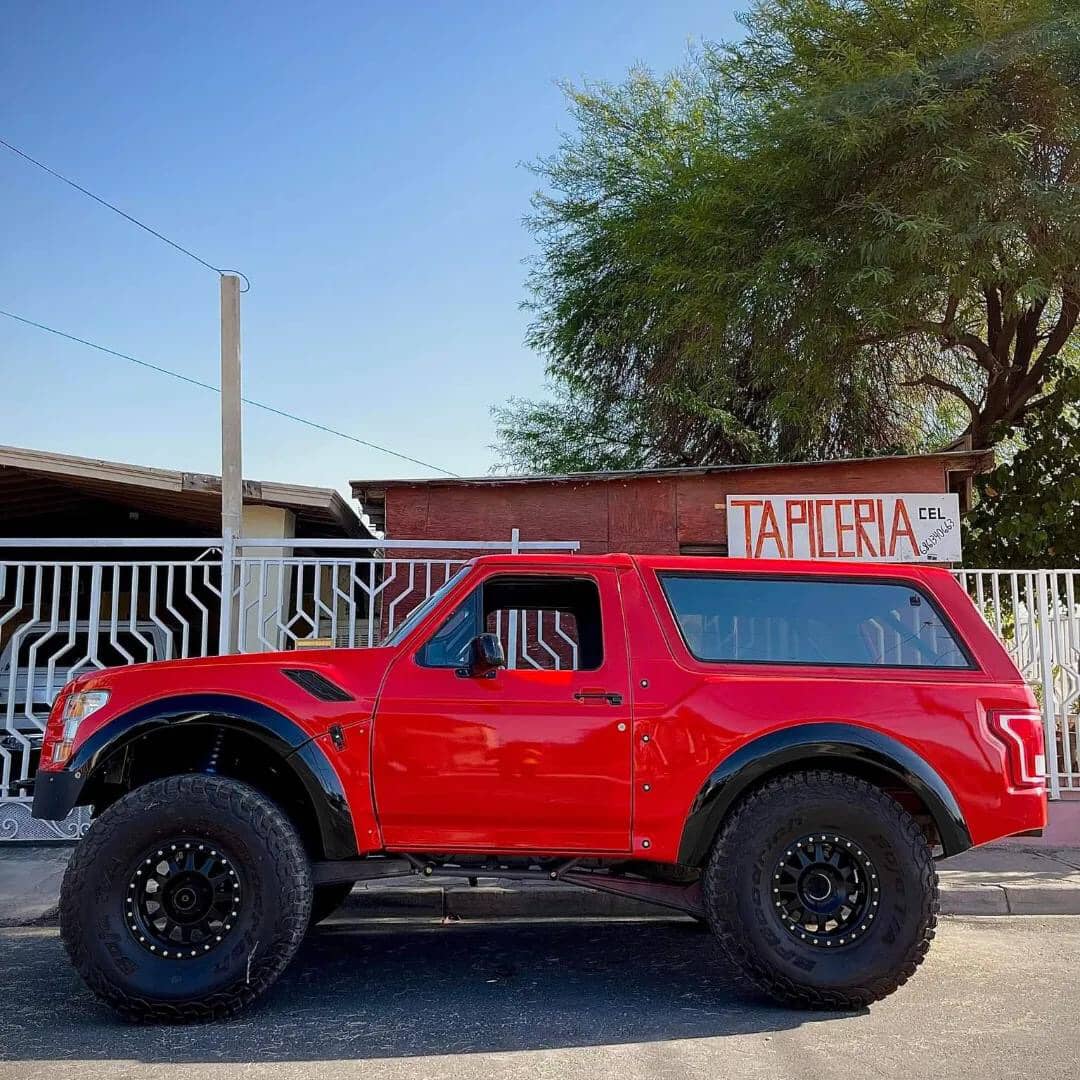 The Ford Bronco has always been a popular choice among off-road enthusiasts, thanks to its impressive off-road potential and badass design. The original Bronco, the OBS (which stands for "Old Body Style"), was produced from 1991 to 1996. Despite being out of production for over 20 years, the OBS Bronco remains a popular choice among pre-runner builders and off-road racing fans.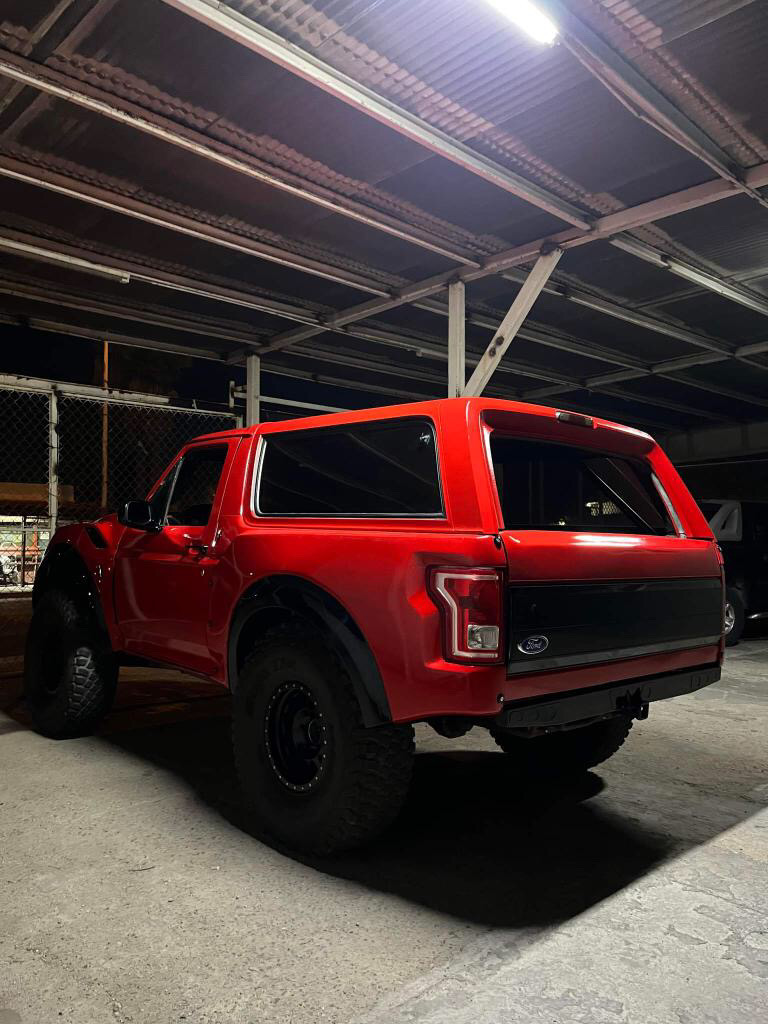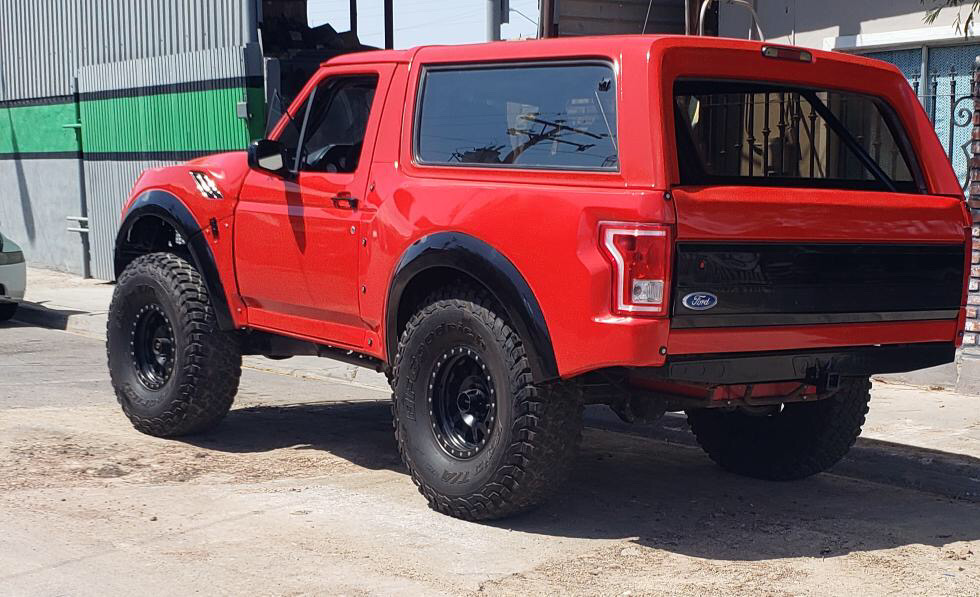 This freshly painted red 1996 OBS Ford Bronco prerunner is owned and built by Koly, an off-road enthusiast and a gearhead. He swapped out the original engine for a Chevy LS 6.0L LQ9 motor and added a new transmission to maximize performance and reliability.
This Bronco was built in the best traditions of desert racing. Except for the long travel 4-link suspension, full cage and racing buckets, it features 3″ axles late model F150 Raptor front end, F150 taillights, and dash panel. It rides on KR3 Method rims wrapped in massive 40" Baja off-road tires.
The 1991-1996 Ford Bronco remains a popular choice for off-roaders thanks to its V8 engine, 4×4 capabilities, and of course the rugged design. Even though it doesn't have all the bells and whistles of the newer models, its simplicity is what makes it appealing to many enthusiasts.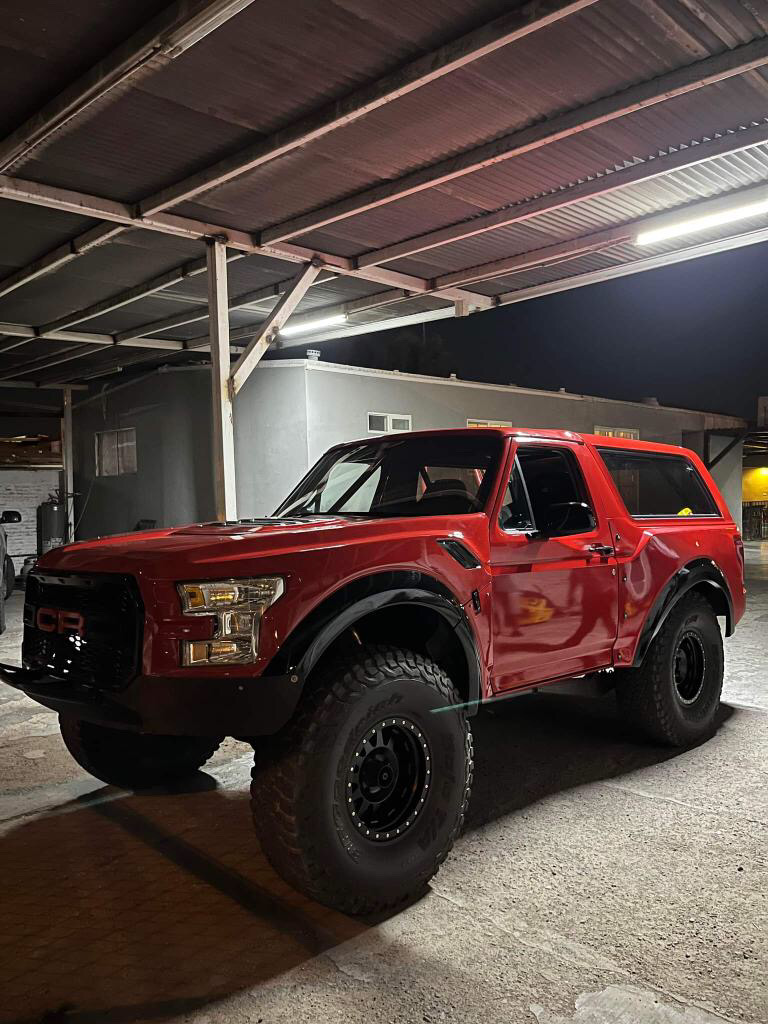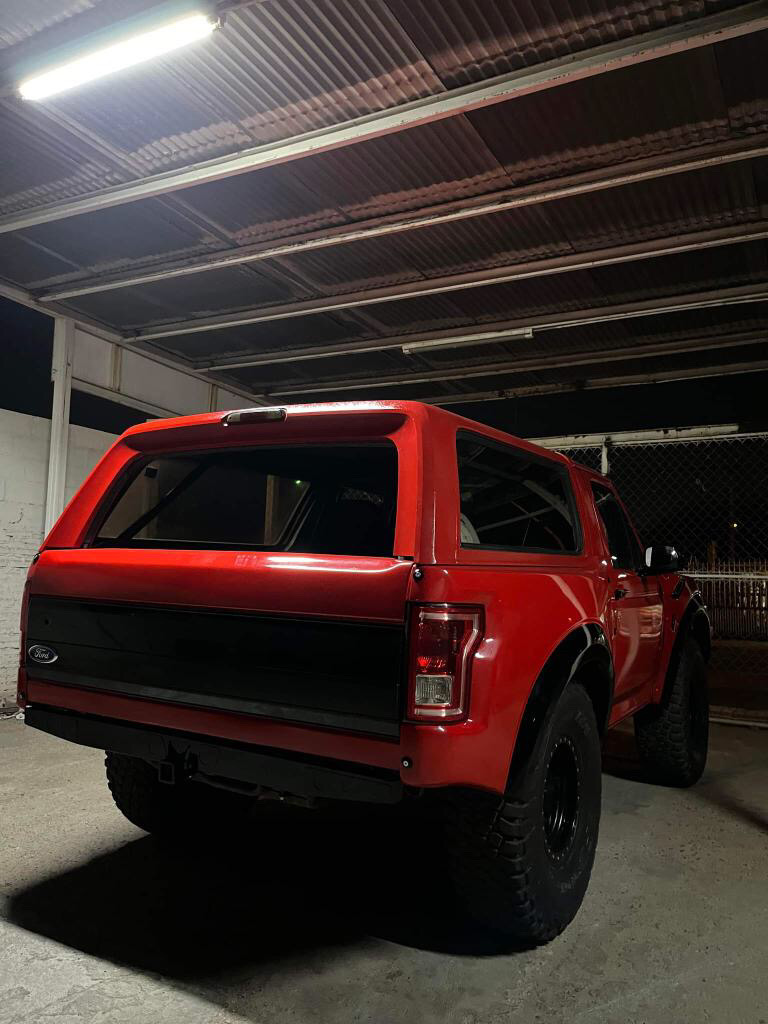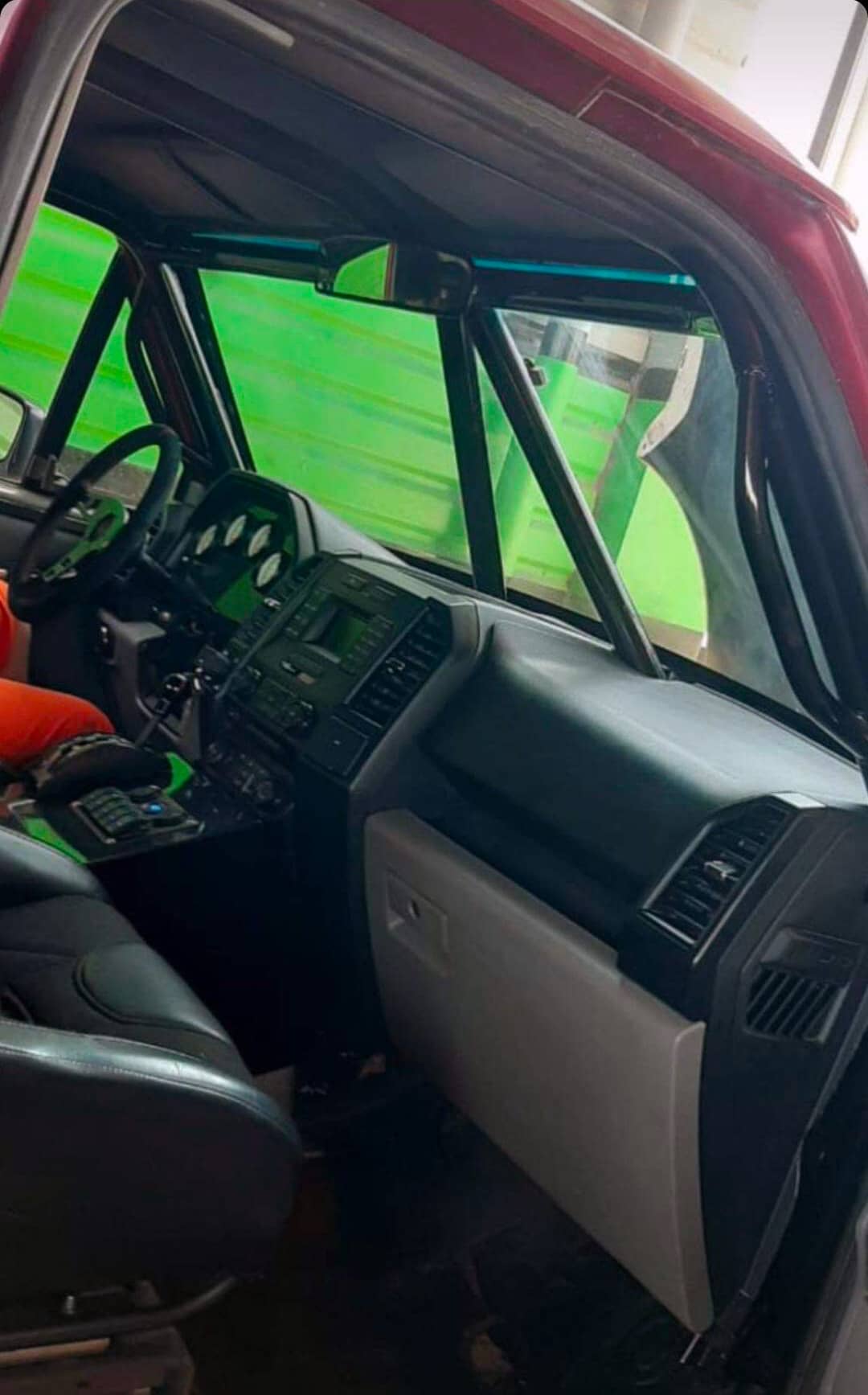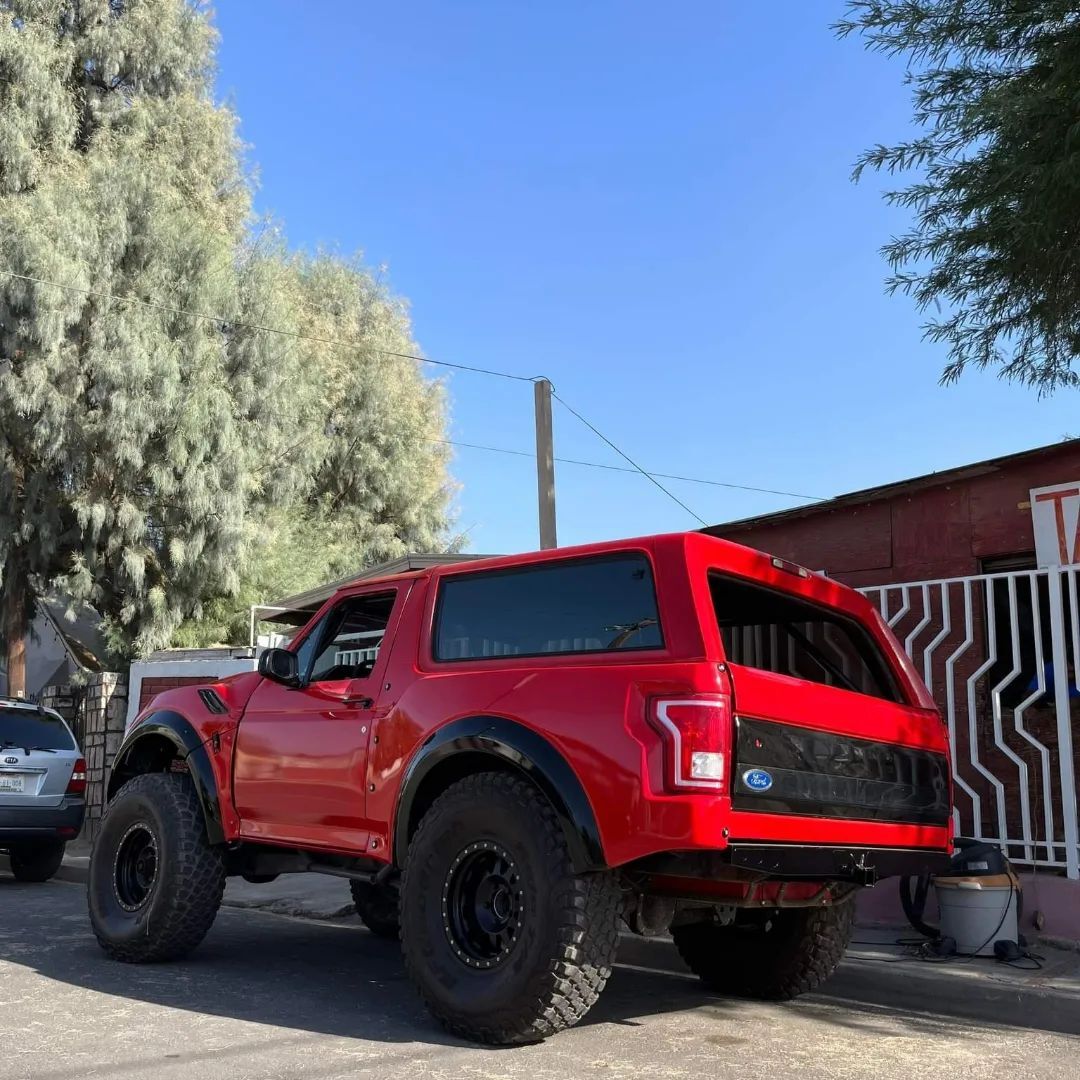 Watch the progress and find out more about this Ford Bronco Prerunner project by visiting the Instagram profile of the owner: @koly_cr29!
Stay tuned for more project reviews on Offroadium.com – Follow us on social media, and share this write-up if you enjoyed reading it!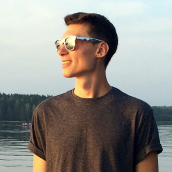 Matt Grabli
Matt brings over a decade of automotive expertise to his role as staff writer and editor at Offroadium.com. With an enduring passion for the off-road vehicles and adventures, he is devoted to creating interesting content that equips 4x4 enthusiasts with the knowledge to improve their rigs.