Toyota 4Runner Overland Project Storm Runner – Pictures & Owner's Story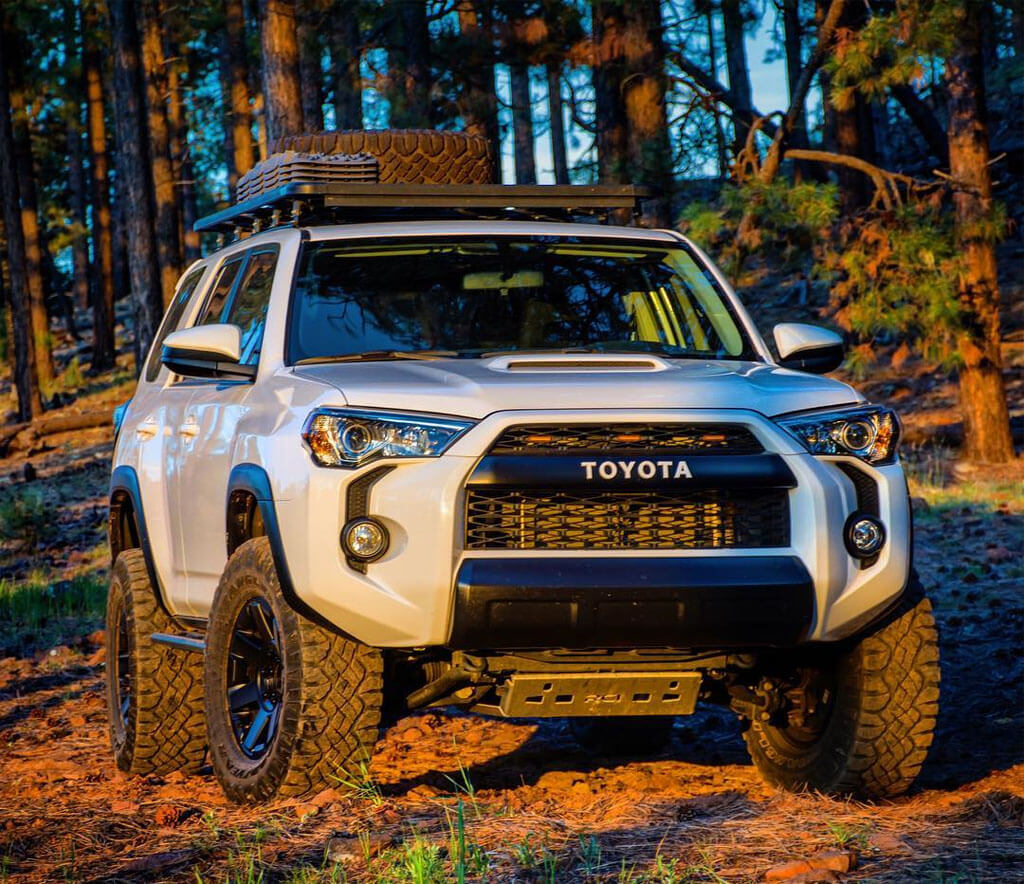 Overlanding and vehicle assisted off-road travels have always attracted adventurers as they allow them to get deeper in the wild and enjoy untouched nature. Many SUVs and trucks that we see on the internet are rocking tons of gear and overlanding equipment worth some crazy amounts of money. A good adventure vehicle doesn't have to be loaded with all possible mods and tweaks, as long as it simply satisfies the needs of the owner, and makes travels more convenient.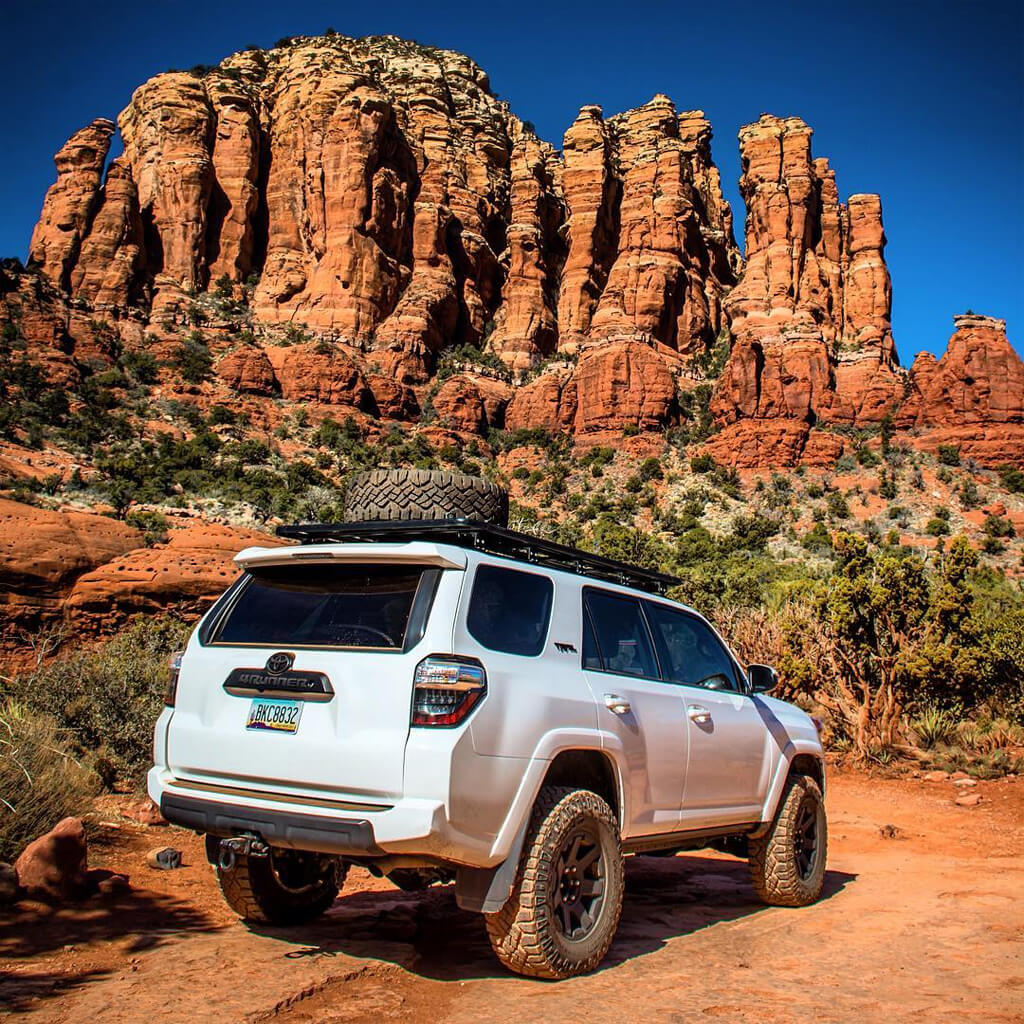 This 2015 Toyota 4Runner Trail Edition with the nickname StormRunner isn't packed with loads of gear and extreme mods, however, it serves the role of an ultimate adventure mobile for its owner Josh from Flagstaff, AZ, and features some cool functional upgrades that are worth taking a closer look.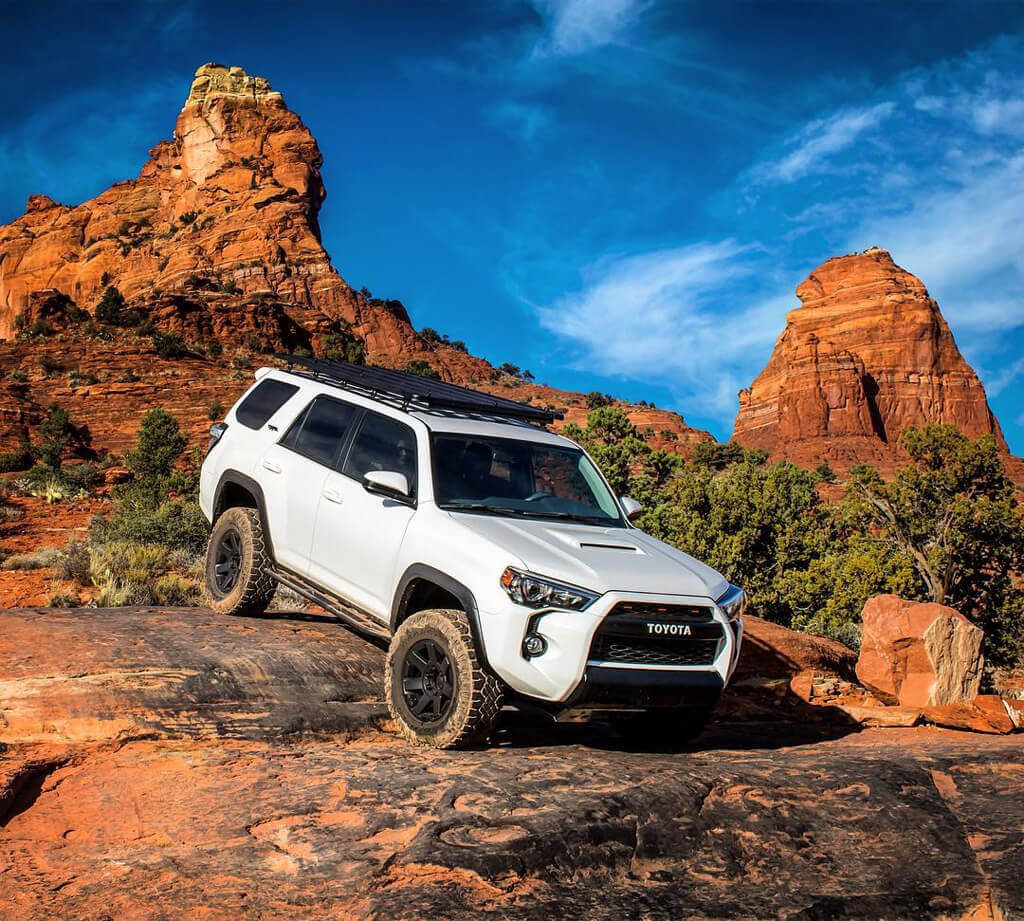 The StormRunner is equipped with a Toytec Ultimate Lift to improve the ground clearance and give more room for larger mud tires Goodyear Duratrac sized at 285/70R17.
If you're not a 4Runner guy and don't know factory equipment specifications, you may be surprised by the fact, that rims on this rig are stock. Powder-Coated Trail edition rims look beefier thanks to the 1.25″ Wheel Spacers by SpiderTrax, and properly sized M/T tires. The low profile roof rack is Eezi-Awn K9 2.2M and it helps Josh to pack just about anything on top of his StormRunner for the next adventure, whether it's kayaks, bags or any other gear. RCI Aluminum Skid Plates and StormRunner Designs custom rock sliders take care of the rocker panel protection on the trails and give a convenient leg up for the passengers.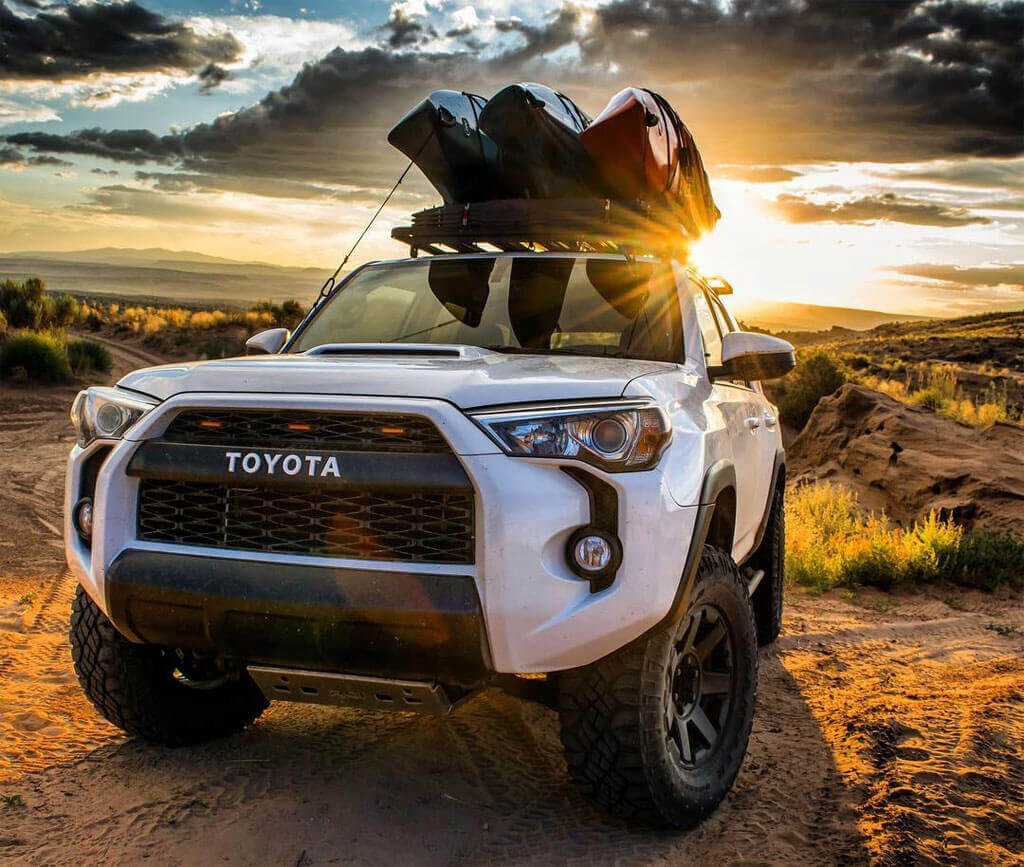 I decided to arrange the further piece of this post in a simple interview manner to let Josh speak with his own words and share his experience of owning this beautiful Toyota 4 Runner.
What inspired you to build the StormRunner?
– Previous Builds. I did a Stormtrooper themed VW Passat W8 and off-road I have built up a Jeep TJ, Dodge Dakota, and Jeep KJ. StormRunner is a blend of those builds and new stuff that I find I need as I travel.
Main purpose of your vehicle?
– Overlanding, recreational offroading, daily driving
How often do you take it offroad?
– Weekly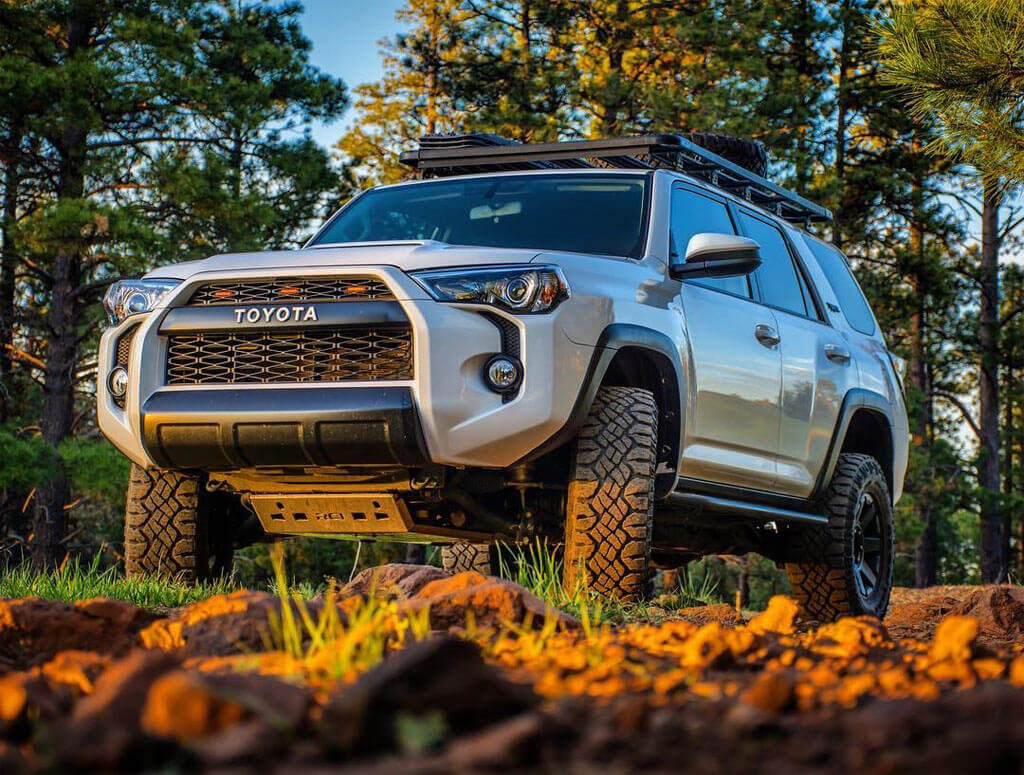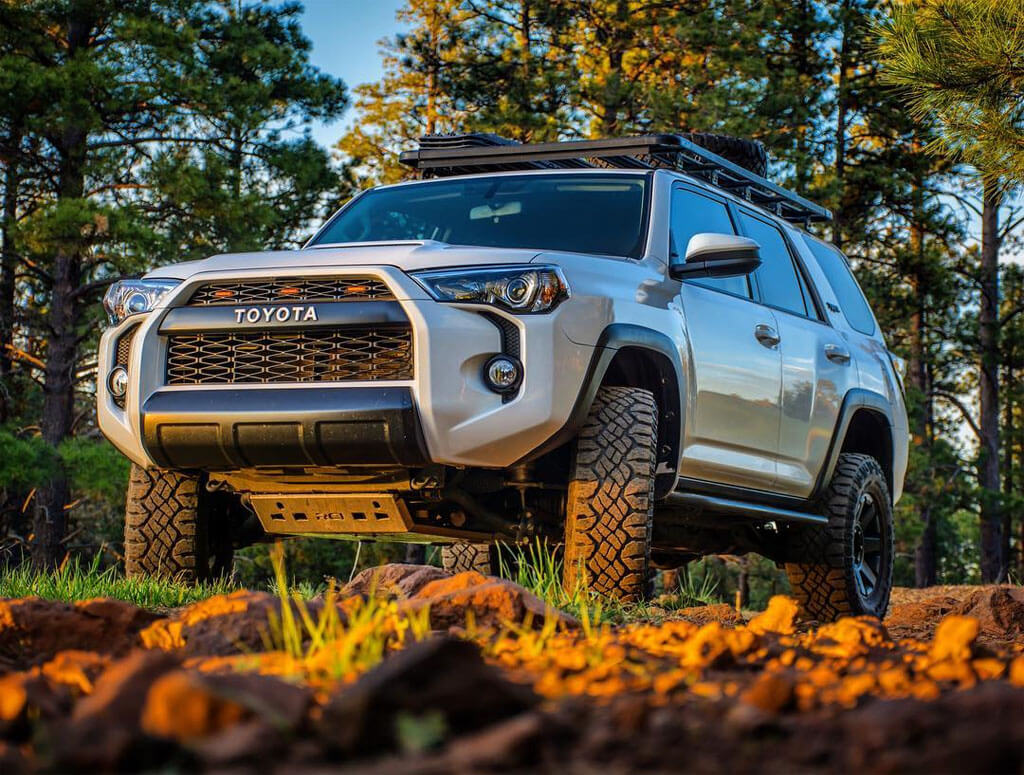 What are your plans on future mods?
– Travel! Travel is definitely the most important mod to me and as I travel I find things that could make life more enjoyable on the road or make the 4Runner more capable off-road. Next I will likely be looking at an awning and building my own on vehicle water system.
Who would you like to mention or thank for the help on your project?
– Just my wife who puts up with my long weekends in the garage building things for the truck or installing things on the truck. And every now and then when I could really use an extra pair of hands she will come help me.
Anything else you would like to tell us about your vehicle?
– Just a suggestion to other overlanders: Build your truck for YOUR needs. You don't have to have a Roof-Top Tent and 22 Lightbars to have an "overland" vehicle. Go out and explore and decide on what would make your life more enjoyable while out and focus on those things. The goal for me is for my 4Runner to deliver me to amazing places and for it to be comfortable and enjoyable in getting there. The 4Runner is an amazing platform for that.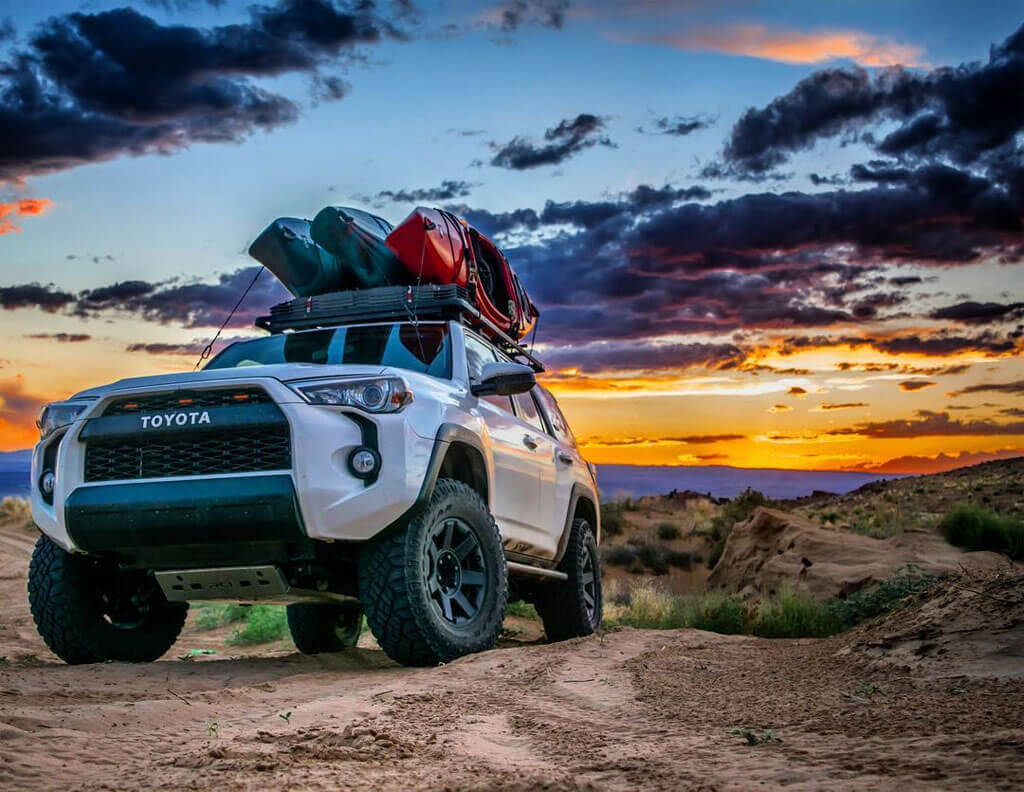 P. S. Beautiful photography and more information about this Toyota 4Runner overland project can be found on Instagram.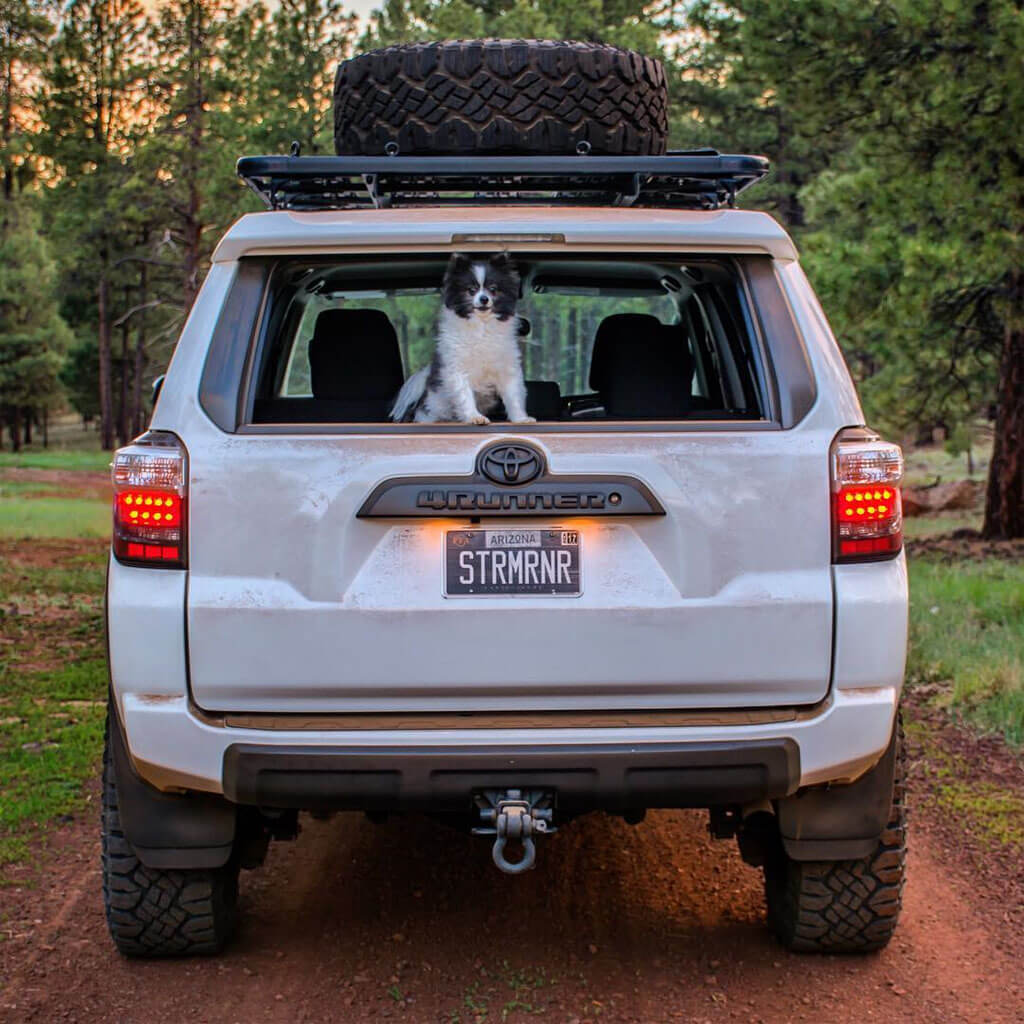 MODS & UPGRADES
RCI Aluminum Skid Plates
TRD Pro Grill
TREDPro Traction Boards
Ellis Precision Shift Knobs
StormRunner Designs Custom Drawer System
TRAIL Badges (Shapeways)
Odyssey Group 31 Battery
PelfreyBilt Battery Cage
Blue Sea 12-Circuit Auxiliary Fuse
BlockPelfreyBilt Fuse Panel
ARB 50Q Fridge
Painted Bumper Valences
Grand General 77650 Grill Lights
Interior LED Light Conversion
Differential Breather Re-Locate
Fog Light Independent Control
Sharkfin Antenna Delete
Dipped Fender Flares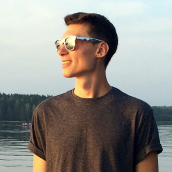 Matt Grabli
Automotive journalist and technical writer at Offroadium.com with more than 10 years of experience in the sphere of aftermarket parts and 4×4 vehicle modifications. Passionate about off-roading, outdoor adventures, and an active lifestyle.