Lifted Nissan X-Trail with Off-road Mods – JDM Spec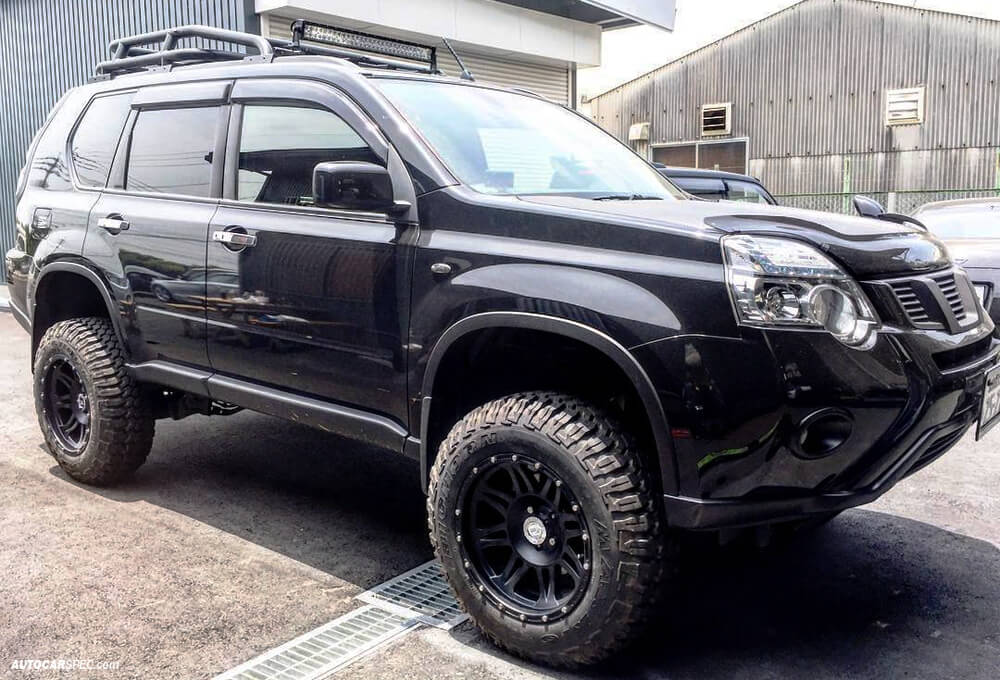 When car guys talk about JDM, they most definitely refer to some heavily modified import cars with insanely low clearance and extreme camber, but in reality, this abbreviation has a little bit wider meaning. It stands for the Japanese Domestic Market and refers to all cars produced for the country of the rising sun.
This lifted Nissan X-trail in black off-road uniform that you see on the pictures, totally suits the JDM designation. It is owned by @Kazu_trail, from Japan who was very kind to tell us a little about his favorite car.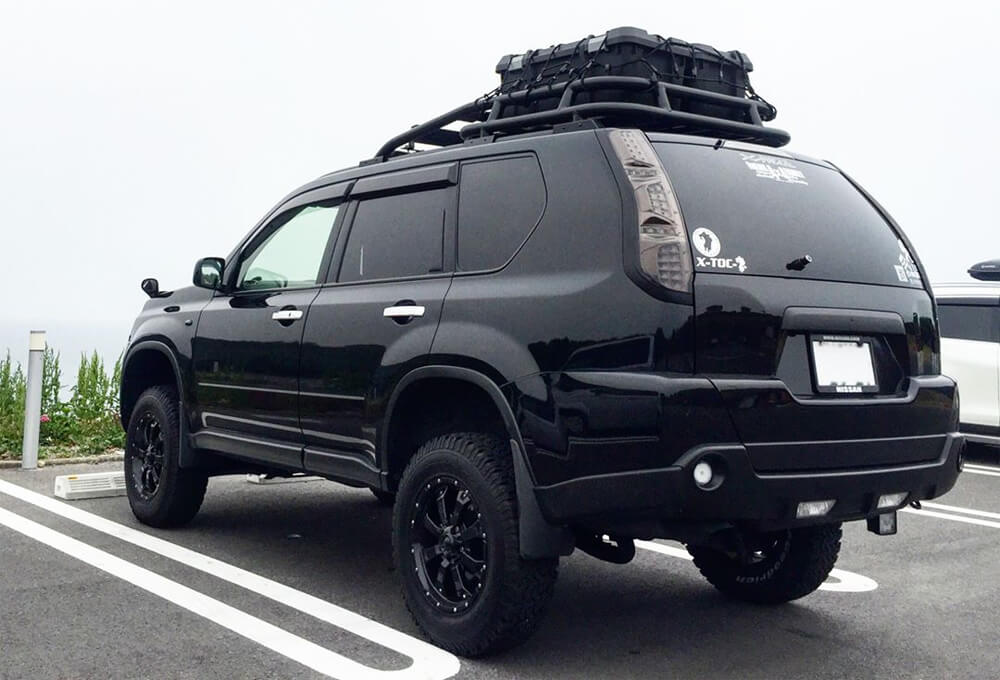 Don't try to find common design elements between this X-trail and USDM Nissan X-Terra, as it's a completely different vehicle. Nissan X-trail is available on many markets including Europe, Asia and Australia, however the marketologists of this company decided not to bring it to the USA. Who knows, perhaps it could have become a key player on the market of compact crossovers such as the Rav4, but that's a whole different story.
Nissan X-trail is not a popular base for off-road projects, because it's positioned as a convenient family crossover with plenty of cargo space, suitable for daily commute. Although, it's capable 4WD system and aggressive design allowed it's owner to see the potential in it and start his one-of-a-kind off-road project, which in the end turned out to be a great idea.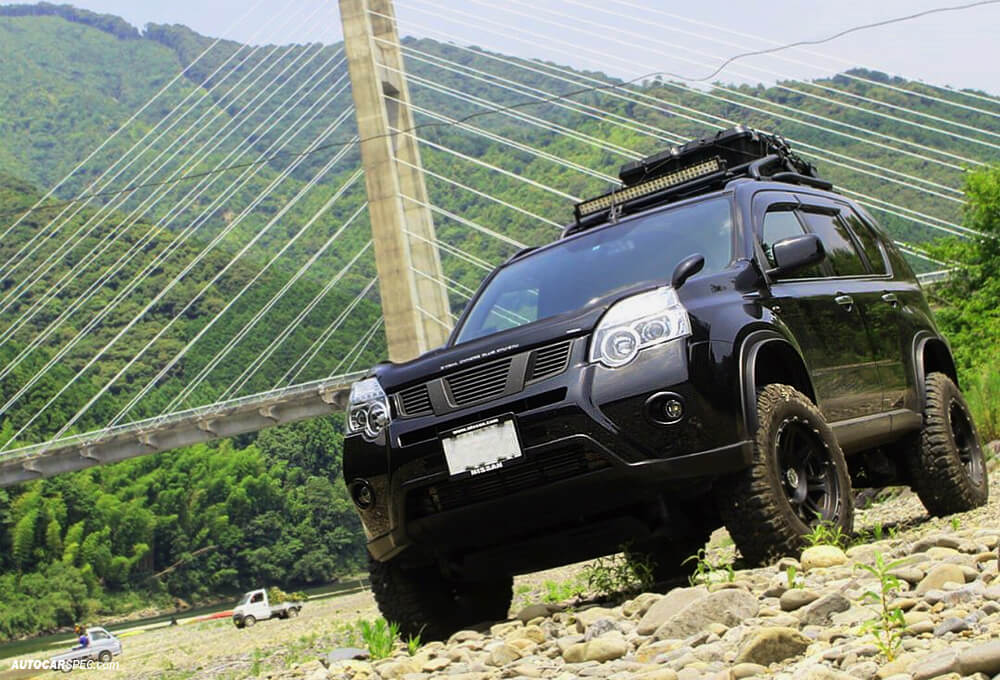 This Nissan X-trail T31 was treated with some classic off-road modifications and add-ons. Regular factory wheels were replaced with deep dish 17×9.5 off-road wheels wrapped with beefy mud tires sized 245/70/R17. It sits on a 6" lift kit which makes it almost as tall as a Land Cruiser. Seamless fender flares provide additional protection from mud and debris thrown away by large wheels. Tubular rack seats on top of the roof along with an LED light bar and a locking cargo box. That's pretty much all that you need to transform a regular crossover into a tough looking weekend warrior.
Lifted Nissan X-Trail with off-road mods is not a common vehicle anywhere in the world, but it's certainly a good base for any enthusiast who wants to start exploring the great outdoors and dive in-to the world of travels to remote destinations.
Check the profile of kazu_trail on instagram for more pictures and don't be shy to ask a question if you need help building your own ultimate offroad Nissan X-trail!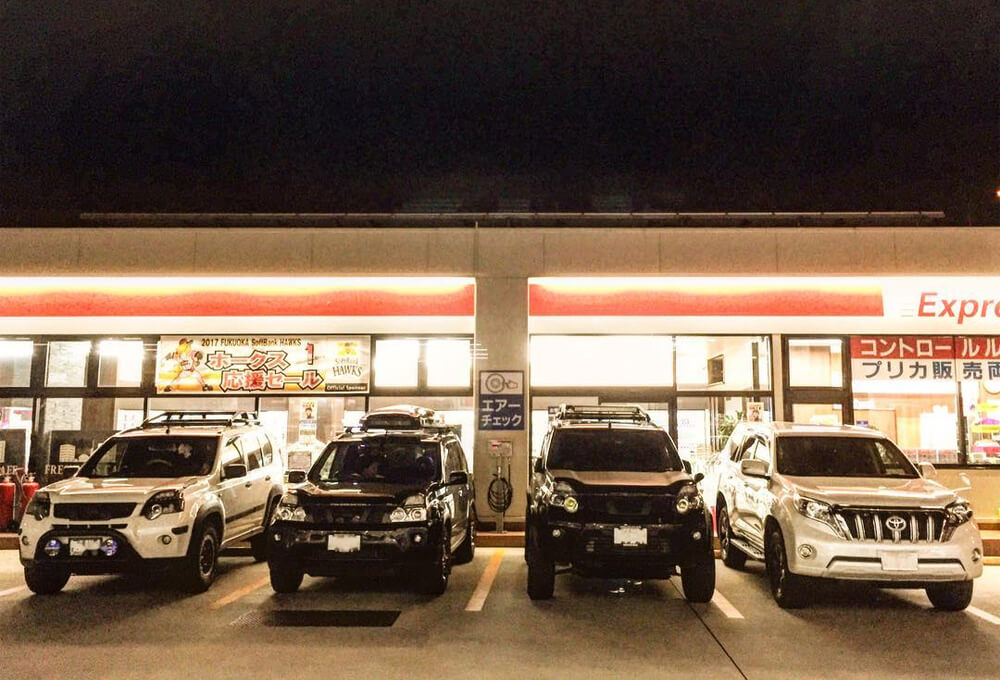 Related Parts & Mods
– Inspired by this Nissan X-Trail build and looking to prepare your own crossover for off-road adventures? Some parts used on this vehicle were sourced from custom shops or custom made, but our team has put together a list of products and accessories available online that may help you to achieve similar results:
Lift Kit
Roof Rack
Awning
Roof Top Tent
Lights
*Before ordering any part or accessory, it is recommended that you verify its fitment with a qualified professional and/or seller. We are not responsible for fitment or other issues that may arise from using the products featured on our website.
Stay tuned for more project reviews on Offroadium.com – Follow us on social media, and share this write-up if you enjoyed reading it!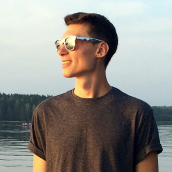 Matt Grabli
Matt brings over a decade of automotive expertise to his role as staff writer and editor at Offroadium.com. With an enduring passion for the off-road vehicles and adventures, he is devoted to creating interesting content that equips 4x4 enthusiasts with the knowledge to improve their rigs.