Lifted FJ Cruiser with Custom Off-Road Modifications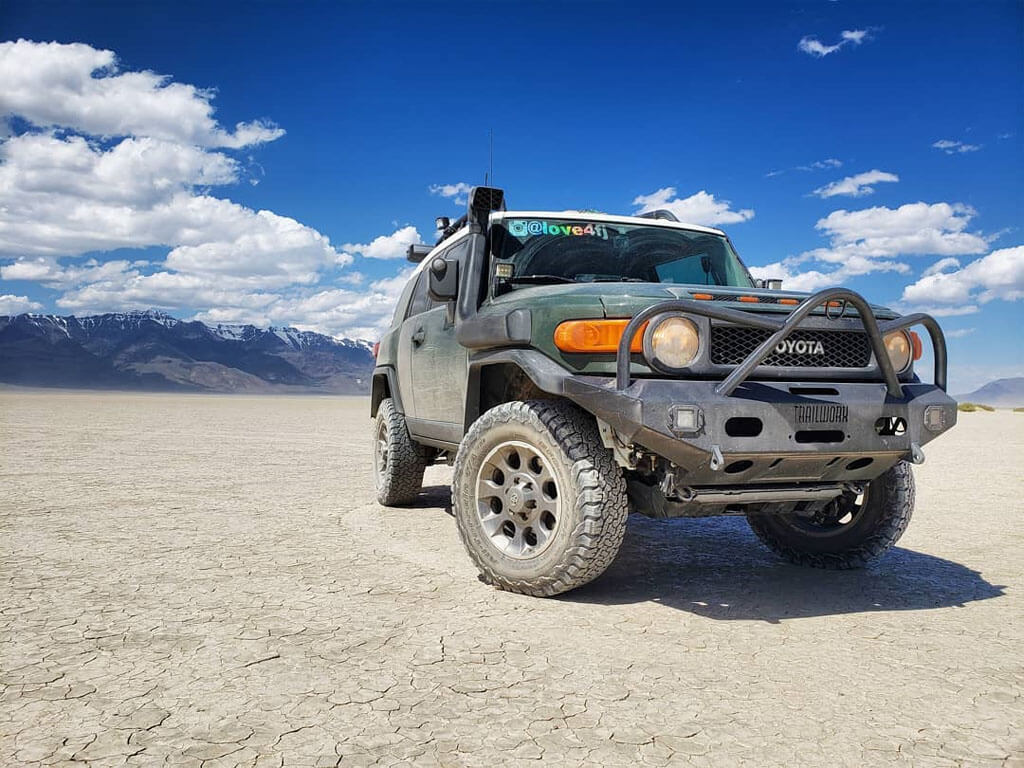 The hero of our today's post is a dark green lifted Toyota FJ Cruiser that you see in the pictures. Its stock appearance is spiced up with some legit off-road modifications, and carefully selected equipment. Steel bumpers, beefy off-road tires, and cobra-like snorkel create a "Don't mess with me" image.
"There must be a tough guy behind the wheel of this beast and I am not looking for problems" – perhaps this is exactly what comes up to the mind of the majority of non-car people, but the off-road enthusiasts react on this vehicle in a completely opposite way. "What an awesome rig! What bumper is this? Where did you get that cool roof rack?"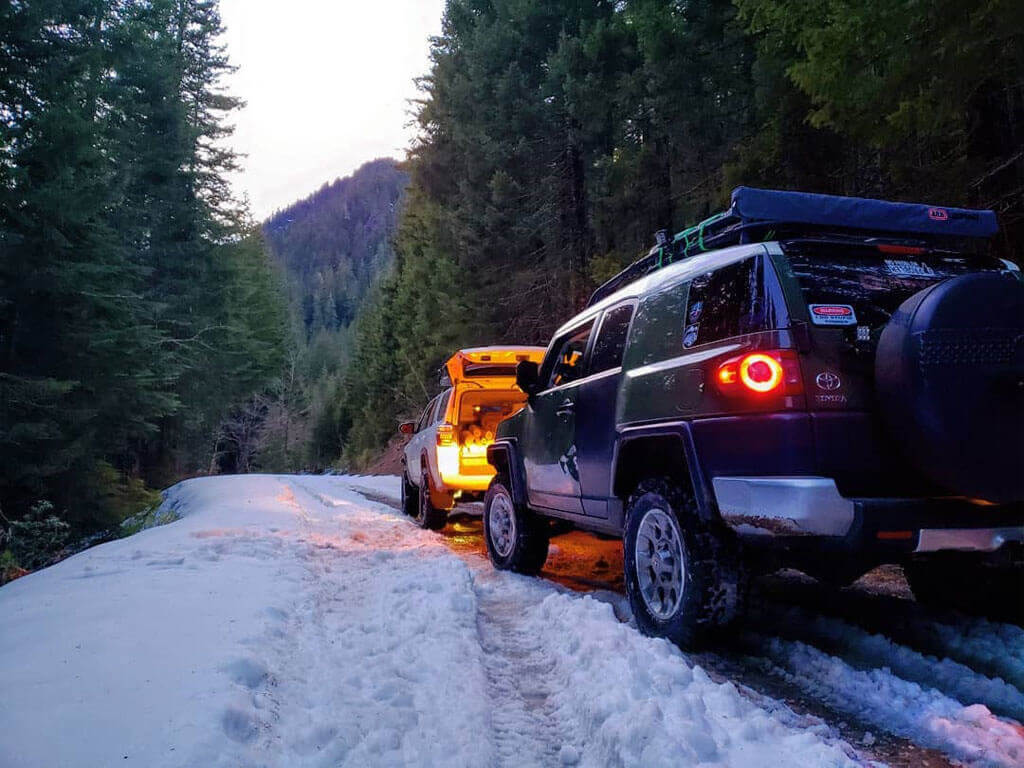 The owner of this lifted FJ Cruiser is Julianna and she is an avid off-roader and adventurer. Even though this is her first 4×4 vehicle, all of the parts and upgrades were properly selected and put together to improve the off-road capabilities of her vehicle and make it more convenient for outdoor travels and the overland lifestyle.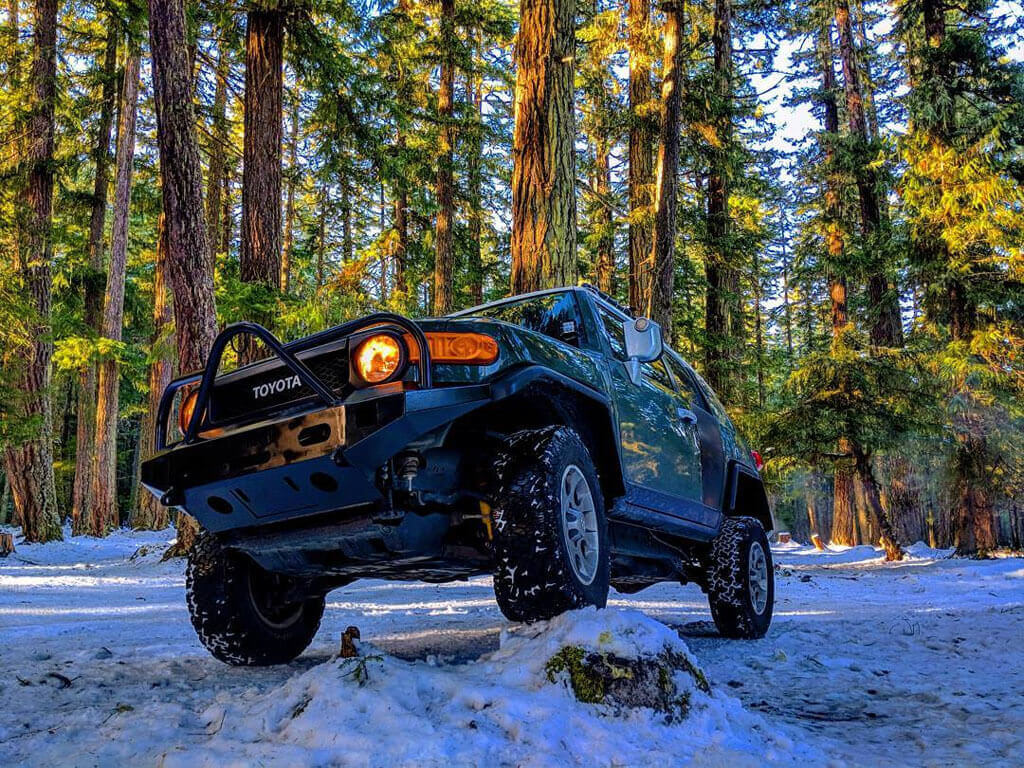 Custom Modifications
This custom 2012 Toyota FJ Cruiser is rocking an Old Man Emu "light" 2.5″ inch lift on the front and the back to improve the ground clearance and allow installation of larger tires. Factory 17 inch rims are wrapped with beefy 31 inch BFGoodrich KO2 tires, that provide excellent grip on a rough terrain. Among other exterior modifications are the Trailwork front bumper, auxiliary LED lights from Extreme LED and Rigid Industries, ARB 4′ awning in the rear and a set of 4 Tred 4×4 traction boards for recovery. Midland CB radio and a loudspeaker were installed to support communication with other rigs on the trails.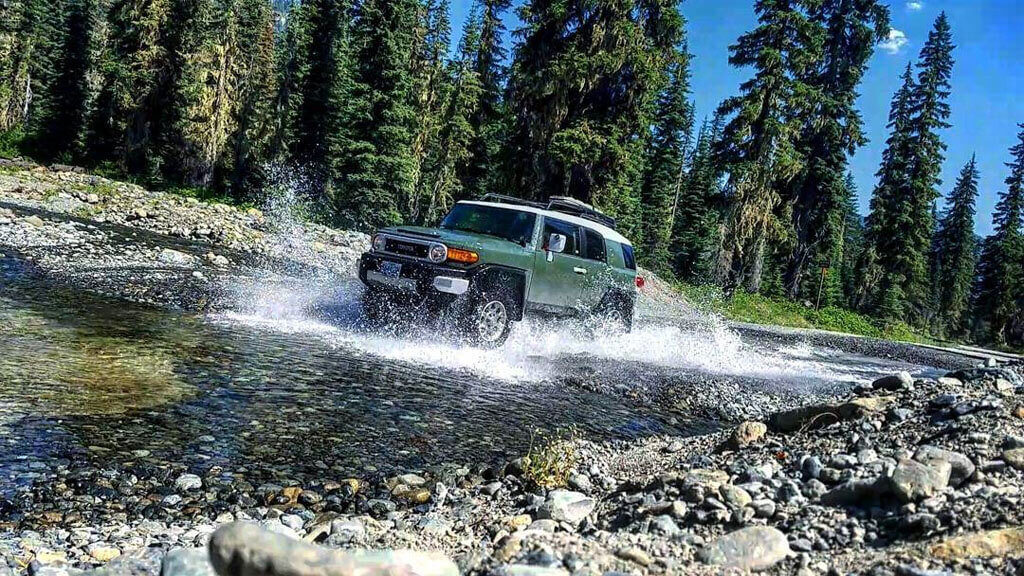 Offroadium: What inspired you and why did you choose this model for your project?
Julianna: Actually very long story but I'll make it short, In the beginning, I had no idea what type of vehicle I was getting into. When I started hanging out with a bunch of other people who owned FJ cruisers I realized how large of a community this was and I started researching things. As you can see I'm very slowly starting to build-up my rig now.
Offroadium: Who would you like to mention or thank for the help on your project?
Julianna: I'd like to thank the people over at empty pocket crawler. Especially Chance and Sean. They helped me out with the bumper and a few other things.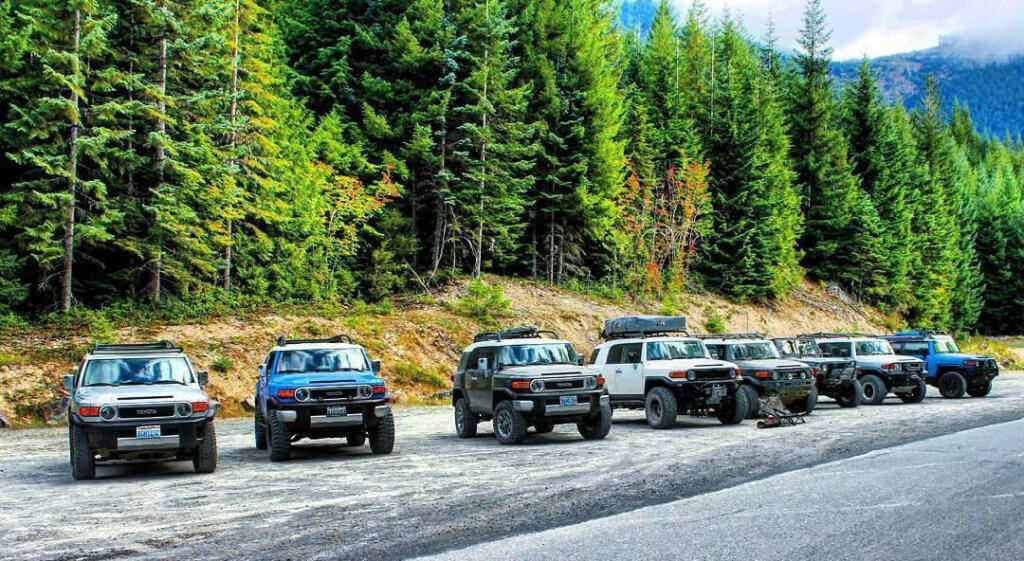 If you would like to find out more about this awesome lifted FJ Cruiser and check real-time updates on this rig follow Julianna on Instagram. Follow us on social media and stay tuned for our next stories!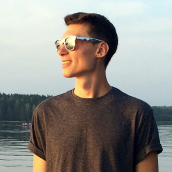 Matt Grabli
Matt brings over a decade of automotive expertise to his role as staff writer and editor at Offroadium.com. With an enduring passion for the off-road vehicles and adventures, he is devoted to creating interesting content that equips 4x4 enthusiasts with the knowledge to improve their rigs.