New 2023 Toyota Sequoia Lifted on 35 Inch Tires With Off-road Mods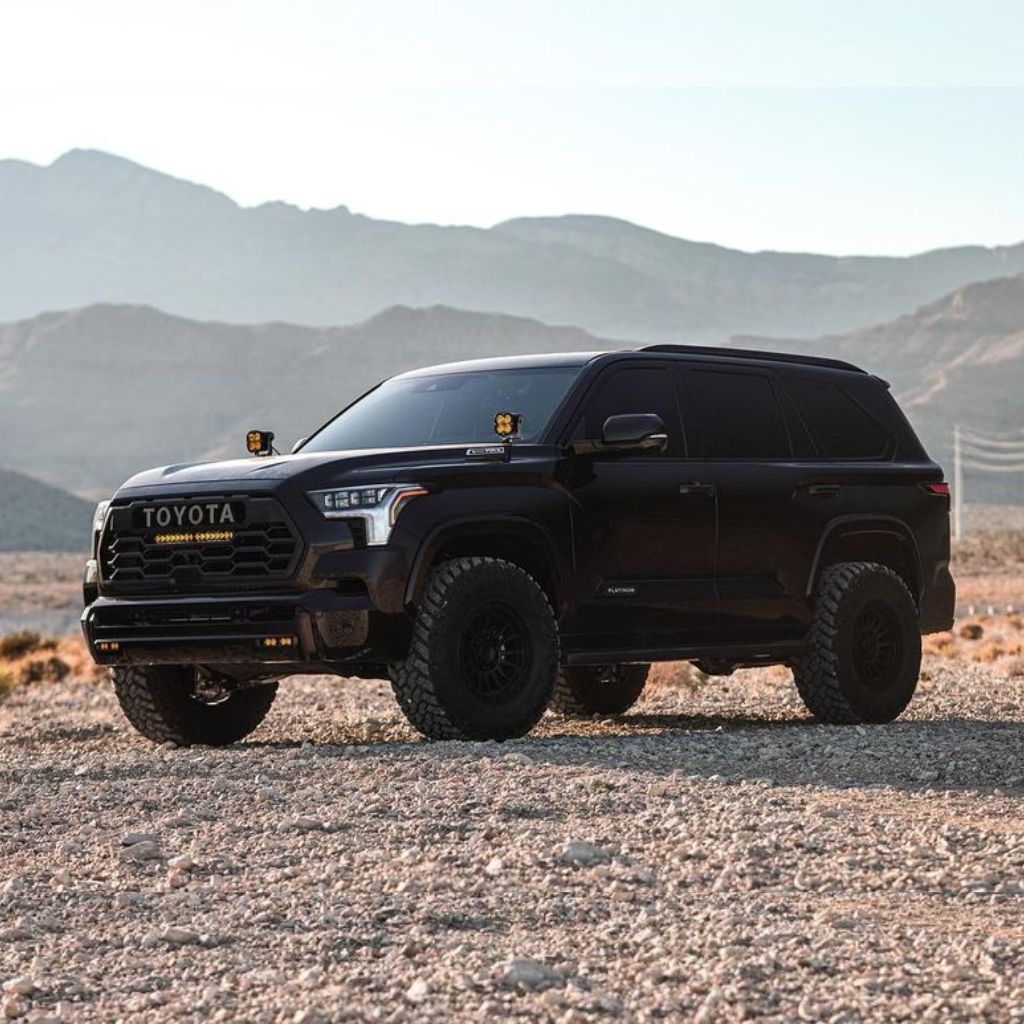 Toyota Sequoia, the biggest SUV in the brand's model line-up has been finally redesigned for 2023 after almost a 15 year production run with minimal cosmetic changes (2007-2011). The new generation offers superior performance, famous "Force V8" along with the new turbocharged V6, and an updated exterior that continues the design key of the new Tundra.
The appearance of the previous generation Toyota Sequoia with its late 2000s forms, wasn't everyone's cup of tea, but the new 2023 model has got all chances to become one of the coolest looking vehicles in its segment.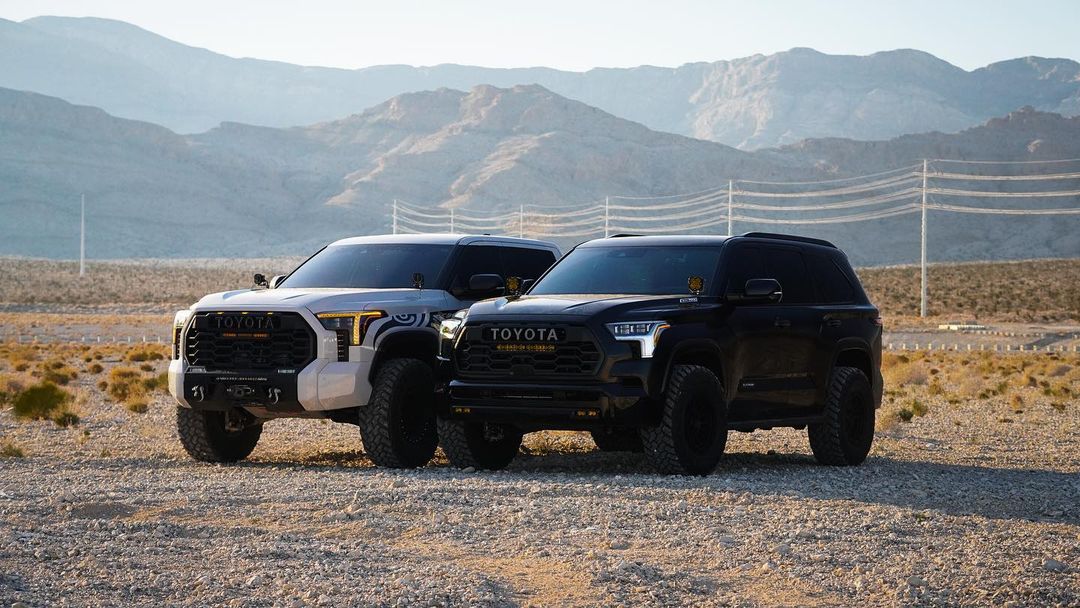 As usual, the Toyota Sequoia is a full-size SUV that offers plenty of interior space, great performance, smooth ride and impressive towing capacity. With three rows of seating, the Sequoia easily accommodates up to eight passengers in comfort.
A set of beefy off-road tires makes any SUV look great, and the new Sequoia is no exception. The owner of this 2023 Platinum decided to outfit it with 17″ KMC off-road rims wrapped in 35″ Mud-terrain Nitto Trail Grappler tires and new Eibach suspension lift to fit these bad boys in the wheel arches and bring that lifted truck-look home.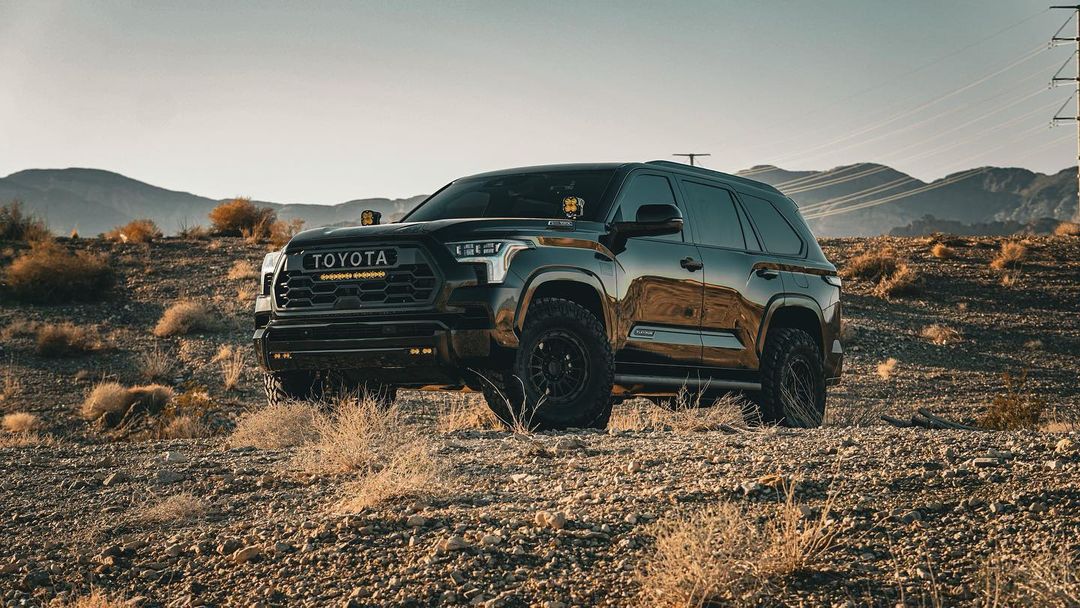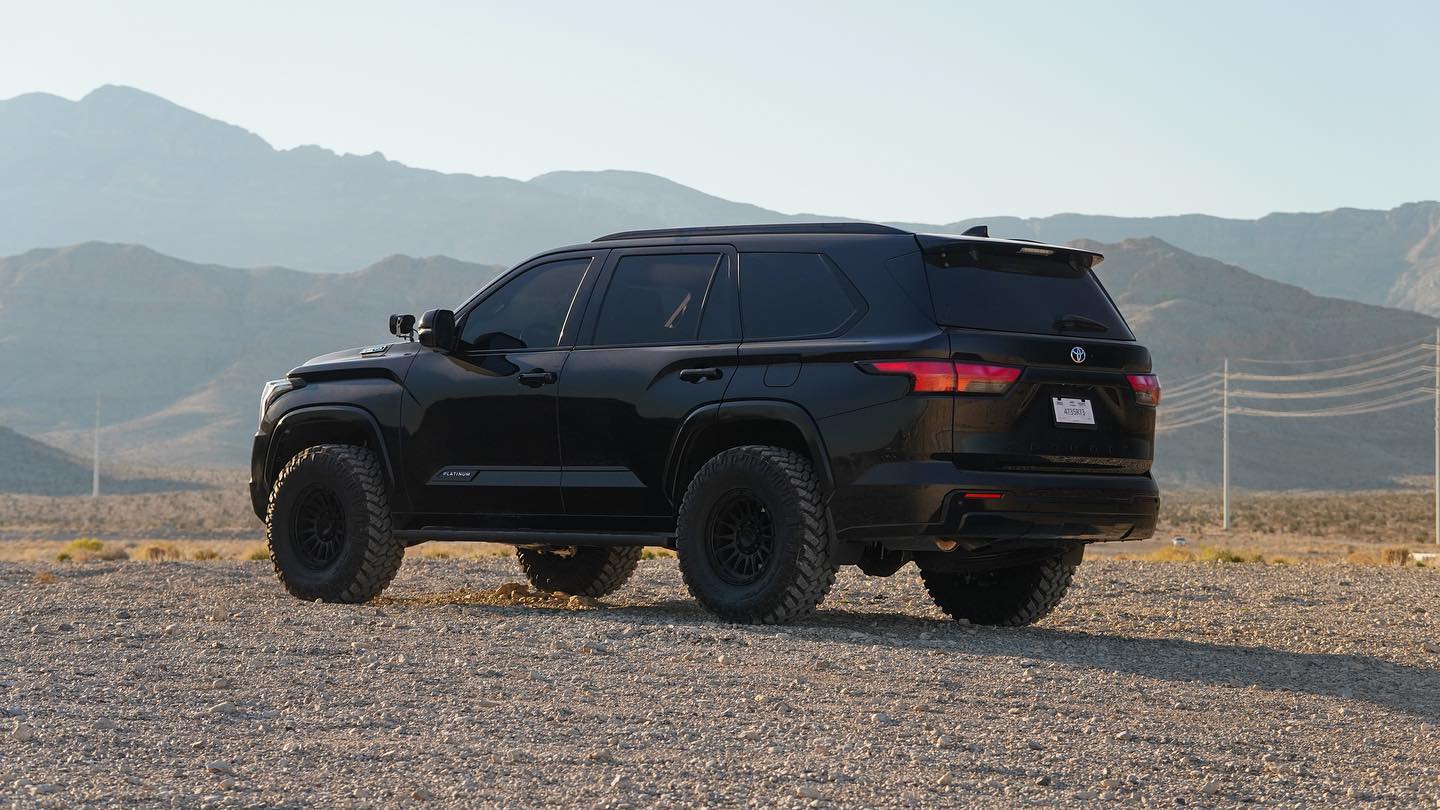 SPECS – Lifted 2023 Toyota Sequoia Platinum
35″ Nitto Trail Grapplers (35×12.5R17)
17×9 KMC KM542 Impact wheels with -17mm Offset
Baja Designs Ditch lights, lightbar & fogs
Eibach suspension lift
The Yota Garage TRD PRO grille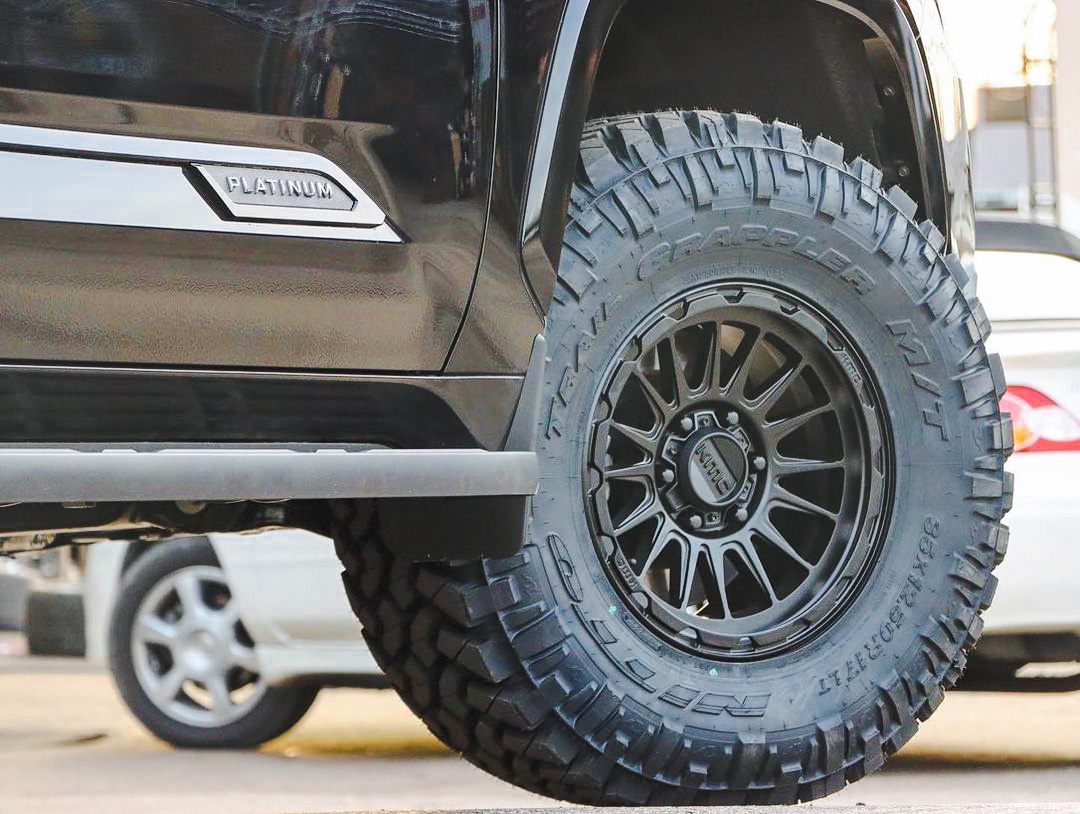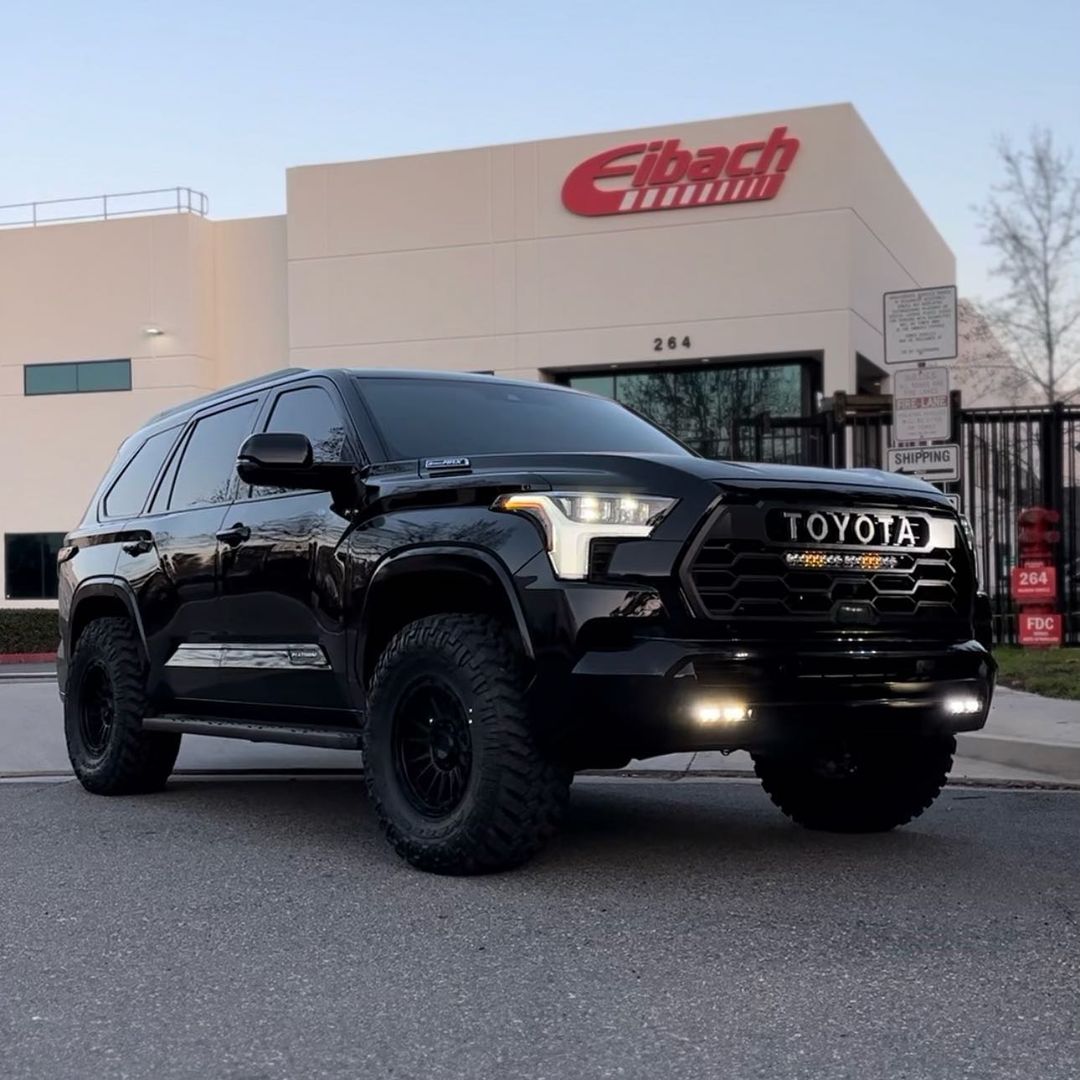 "A Toyota Sequoia TRD Pro has made its way into the list of 15 Best Modern Off Road SUVs and proudly scored 124.5 points overall according our evaluation tests".
This lifted 2023 Toyota Sequoia is a great example of how to make an already amazing vehicle even better. With its beefy off-road tires, Eibach suspension lift and Baa Designs LED lights this SUV looks like it can take on any terrain with ease. It's no wonder that the redesigned generation of the Sequoia has been met with such enthusiasm from off-road fans. This build shows us just one way you can upgrade your own Sequoia for maximum performance and style – so why not give it a try?
Watch the progress and find out more about this Toyota Sequoia project by visiting the Instagram profile of the owner: @pvmtqueen!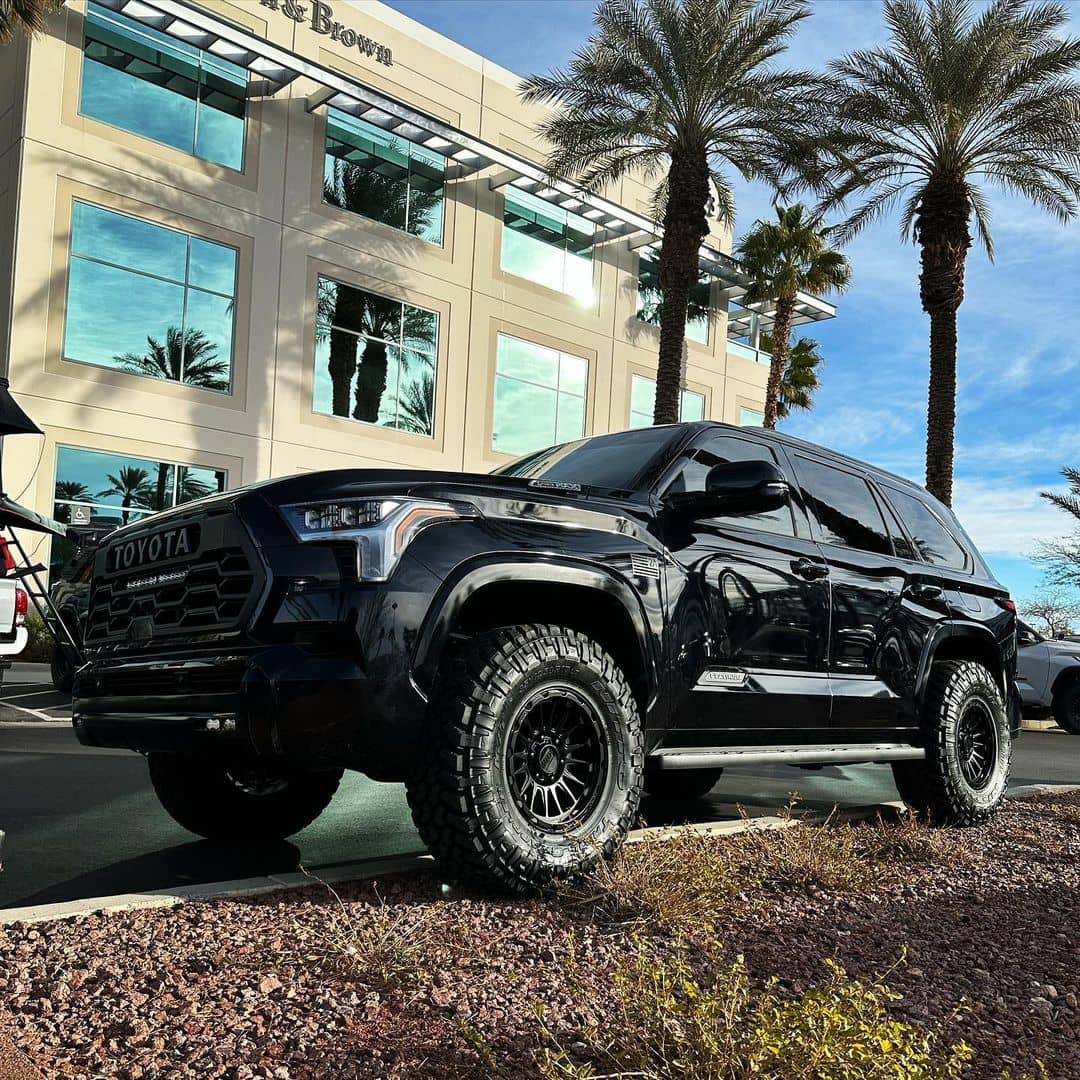 Related Parts & Mods
– Inspired by this Toyota build and looking to prepare your own Sequoia for off-road adventures? Our team has put together a list of products and accessories available online that may help you to achieve similar results:
Wheels
Lights
*Before ordering any part or accessory, it is recommended that you verify its fitment with a qualified professional and/or seller. We are not responsible for fitment or other issues that may arise from using the products featured on our website.
Stay tuned for more project reviews on Offroadium.com – Follow us on social media, and share this write-up if you enjoyed reading it!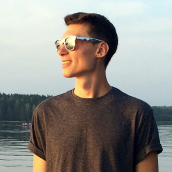 Matt Grabli
Automotive journalist and technical writer at Offroadium.com with more than 10 years of experience in the sphere of aftermarket parts and 4×4 vehicle modifications. Passionate about off-roading, outdoor adventures, and an active lifestyle.