Meet Wandertaco, the Overland-Ready Camp Rig Based on the 2008 Toyota Tacoma TRD Sport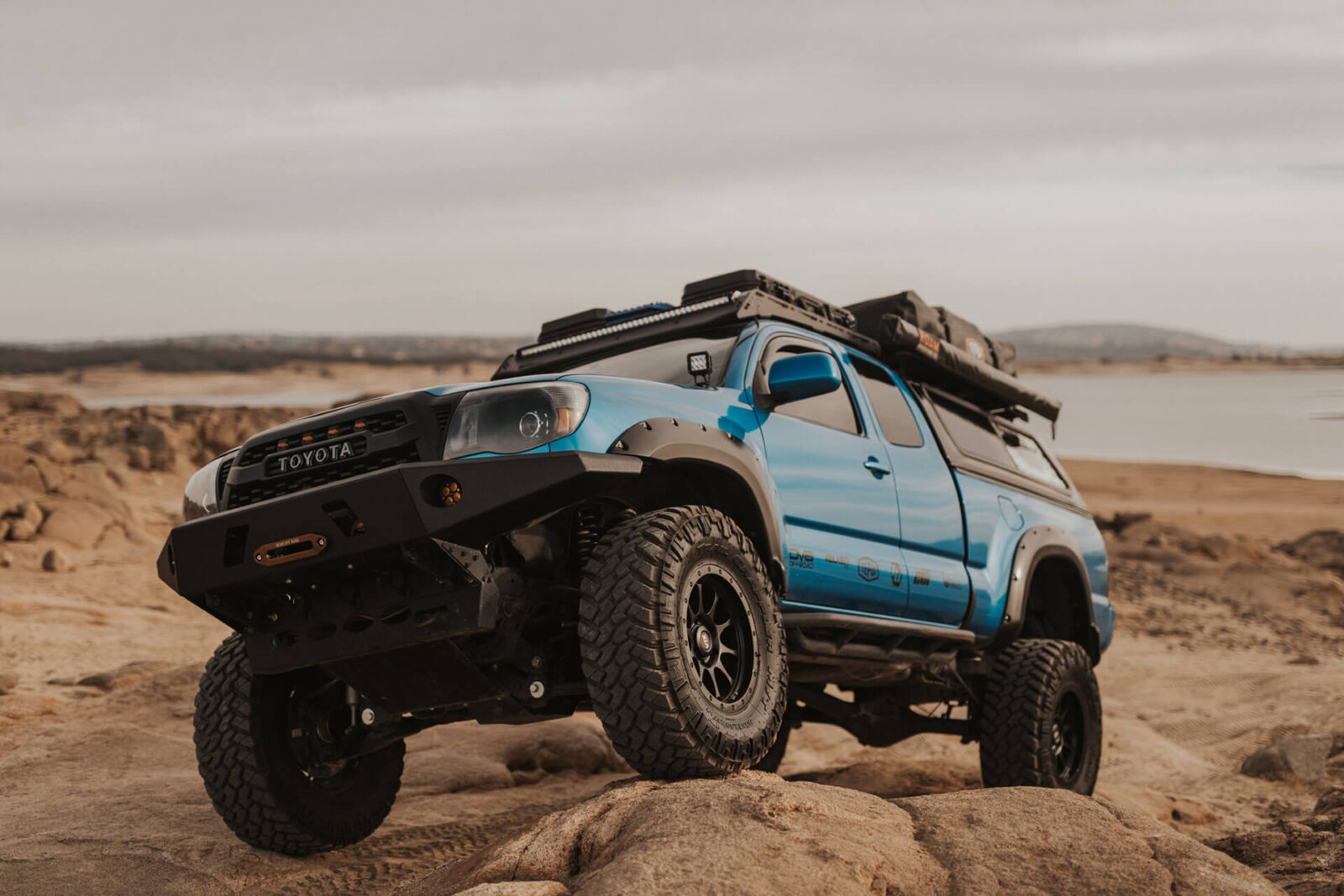 Toyota's compact and midsize trucks remain very popular in the U.S. due to their high build quality, reliability, and versatility. The second-generation Toyota Tacoma was offered in a wide range of body styles and trim levels to meet the needs of almost any driver.
The Japanese automaker's concept is simple: "Don't fix it if it's not broken," so the model was offered with only minor changes from 2004 until 2015. We spoke with Jake Ingolia from Loomis, California, who owned the 2008 Toyota Tacoma with TRD Sport package which includes such street performance upgrades as 17-inch alloy wheels, a hood with a scoop, sports suspension, and sports seats.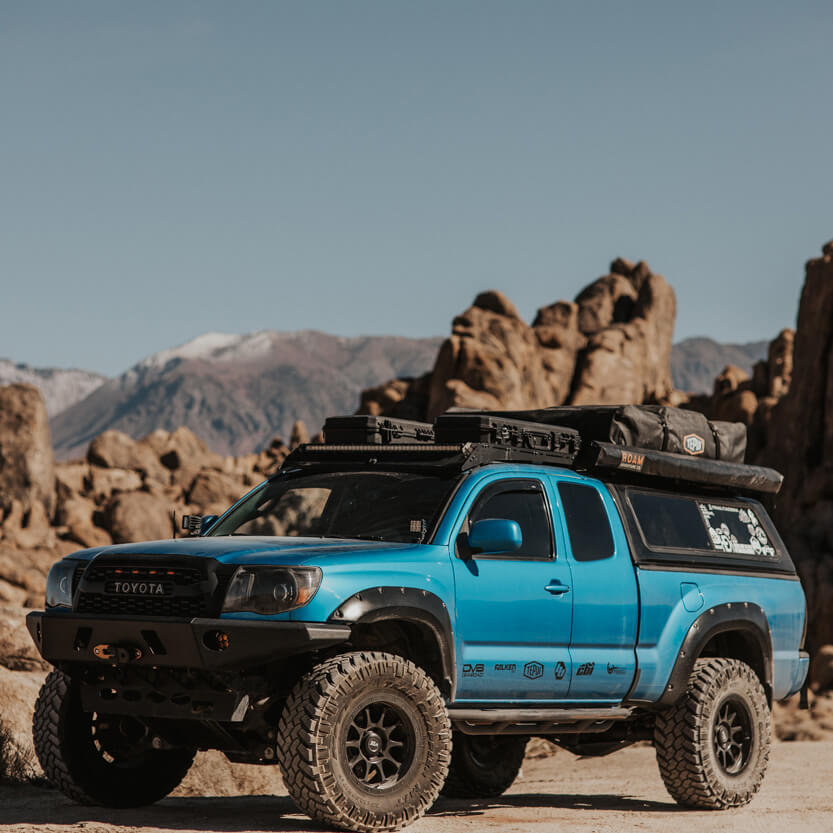 Jake and Hayley, his fiancée at the time, bought the truck in March 2019, and since then they've put almost 40,000 miles on it seeking overland adventures and always looking for a perfect campsite taking the roads less traveled.
Jake spent countless hours upgrading and maintaining the rig to create an ultimate machine that can take them anywhere. Jake and his wife Hayley are full-time wedding photographers who share the love and passion for the outdoors, camping, and adventures, and their professional, magazine-cover-level pictures from their trips are truly stunning. Enjoy.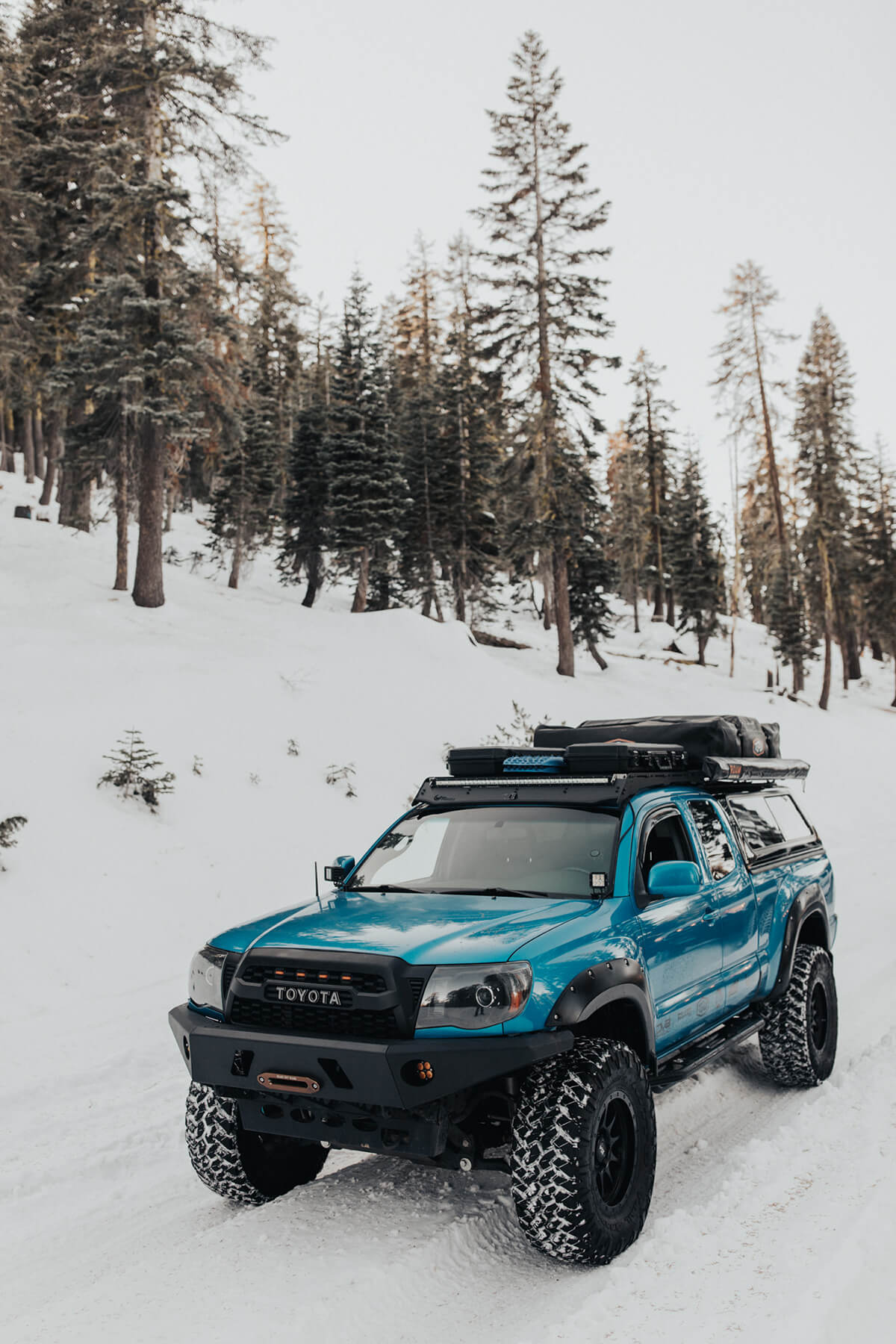 How did you become interested in off-roading?
– It's always been a hobby of mine since high school. I used to be bug into dirt biking and had too many broken bones. So I sold the bike for an adventure rig. Built it up myself!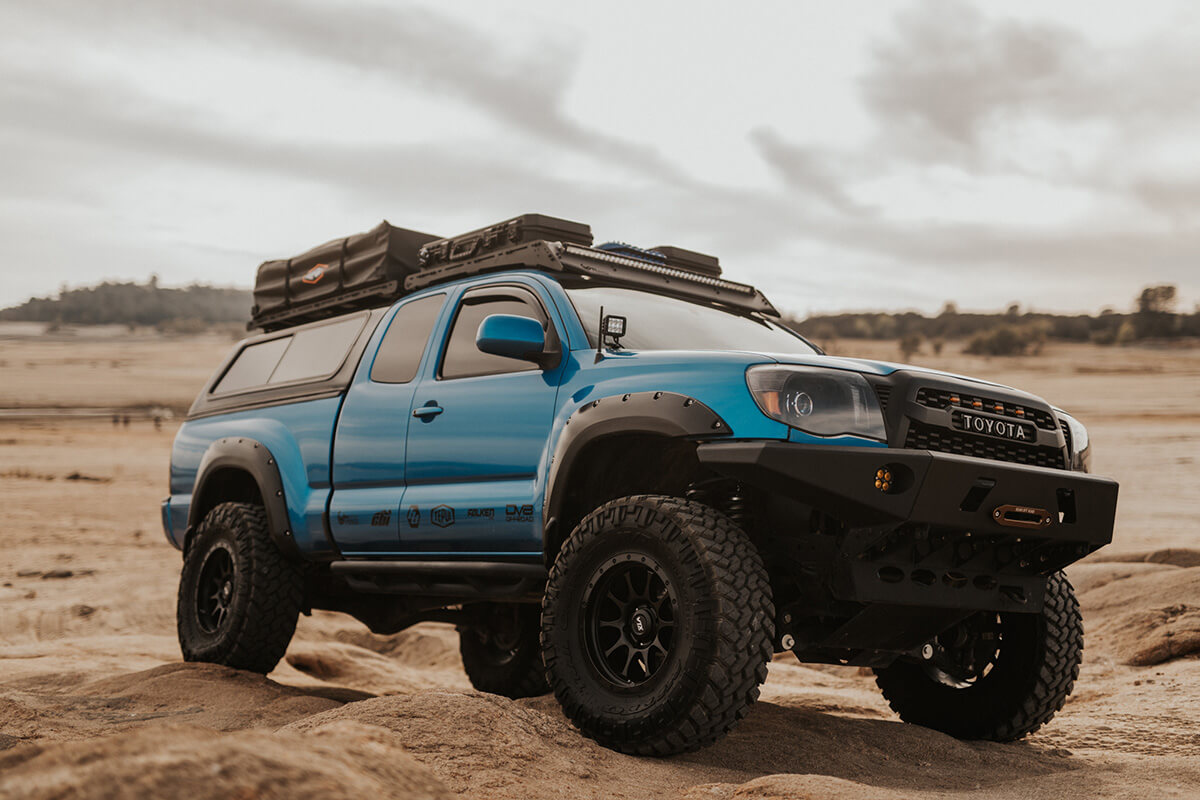 Why did you choose this particular model for your project?
– I've always been a fan of Tacoma's! I wasn't planning on buying an access cab, but the deal was too good to pass up. Having the smaller cab but longer bed has been a plus!
What inspired you to choose this modification style?
– I've always been a fan of camping. I built this rig overland style so that my wife and I could take the truck across state to adventure and camp out of. It sure has shown us some beautiful views!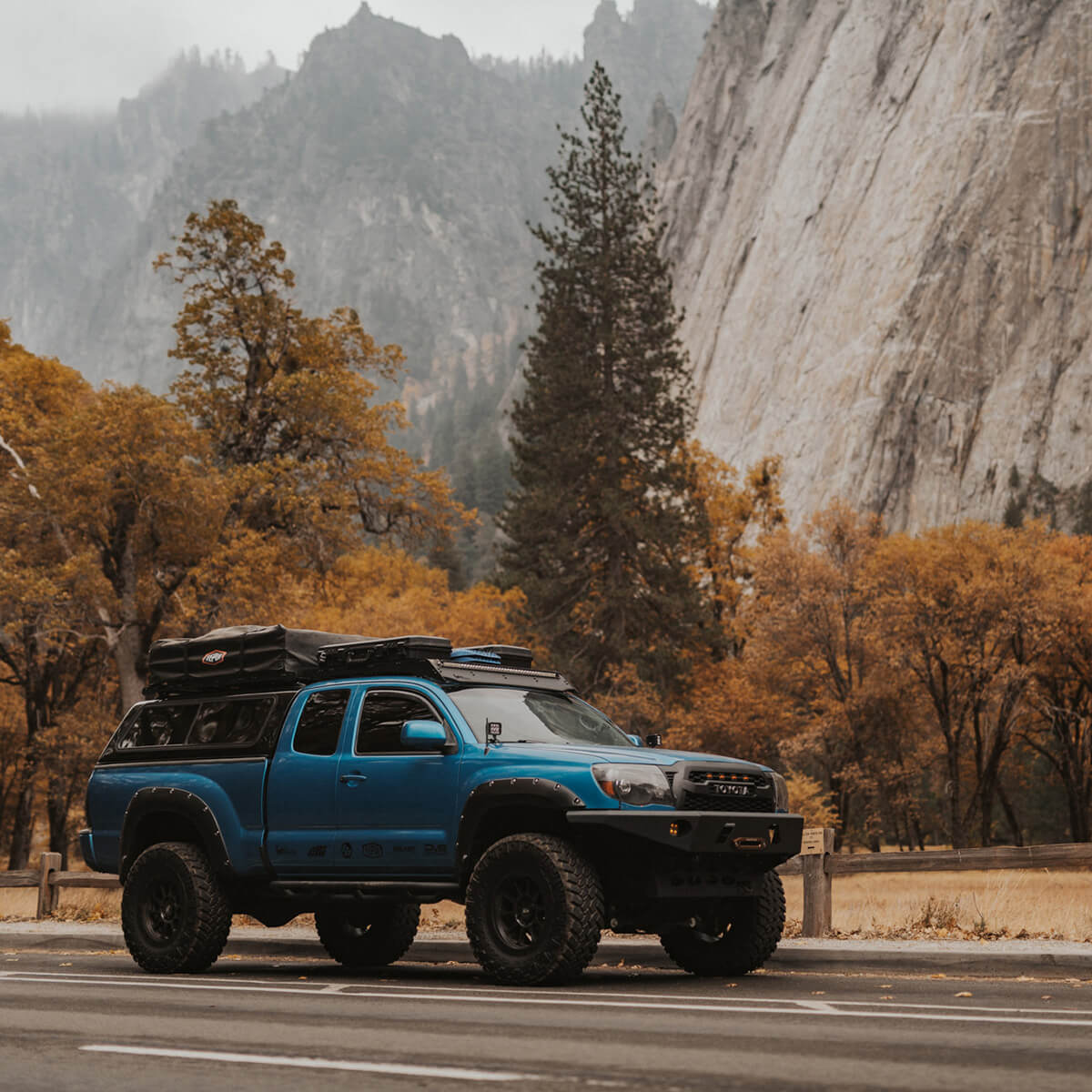 What challenges did you face while putting it together?
– Not many challenges other than routine maintenance. I had to replace the Intire front end components just because they were worn out.
What do you love about your vehicle?
– I love that it is one of a kind. I like to stand out and be unique. Run a truck that doesn't have kings or long travel. Yet alone build a badass access cab Tacoma that gets people's heads turning.
Is it your daily or a weekend ride?
– She sure is my daily driver. However I just sold it to a local guy to build a newer Tacoma that will be my daily driver as well!
Do you take it off road? If so, where and how often?
– She sees the offroad at least once a week! Our hearts live in the mountains!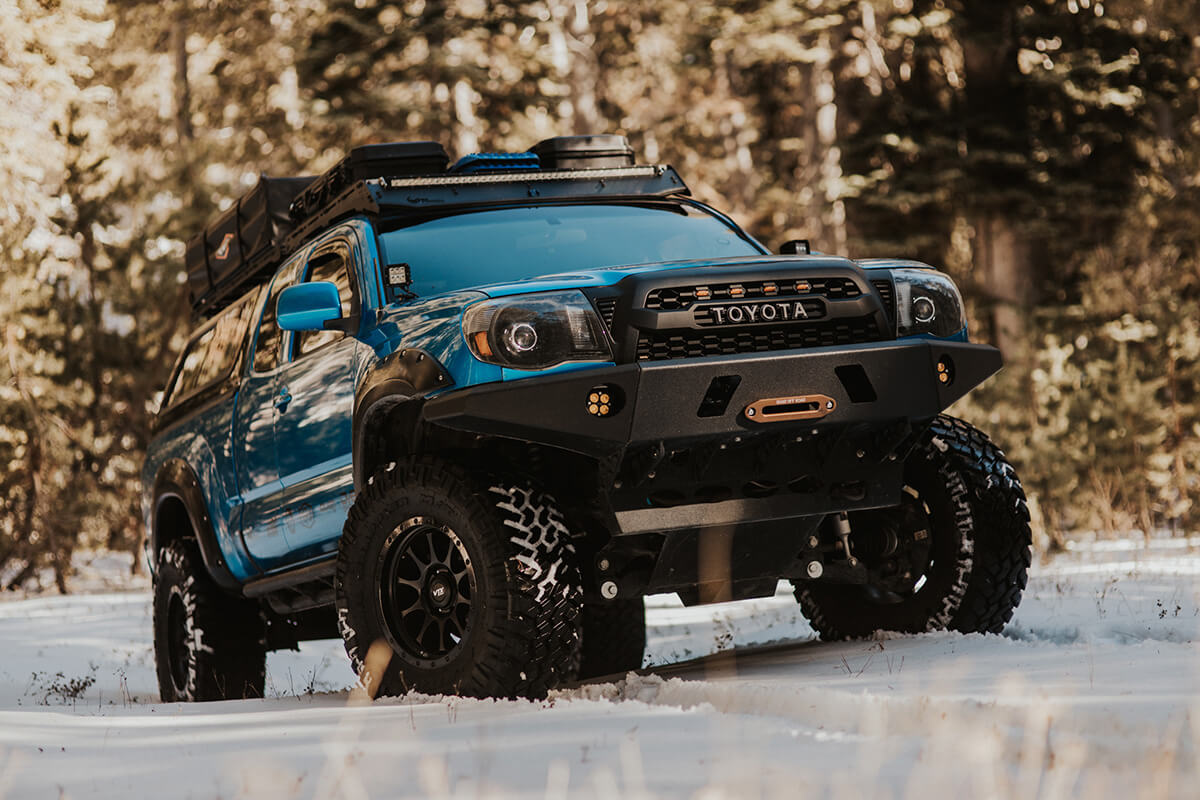 2008 Toyota Tacoma TRD Sport Specs
Engine specs, modifications
– 4.0 L with AFE cold air intake
Lift height and suspension modifications
– 6" RC lift with SPC UCAs
– Firestone Ride Rite air bags with Daystar cradles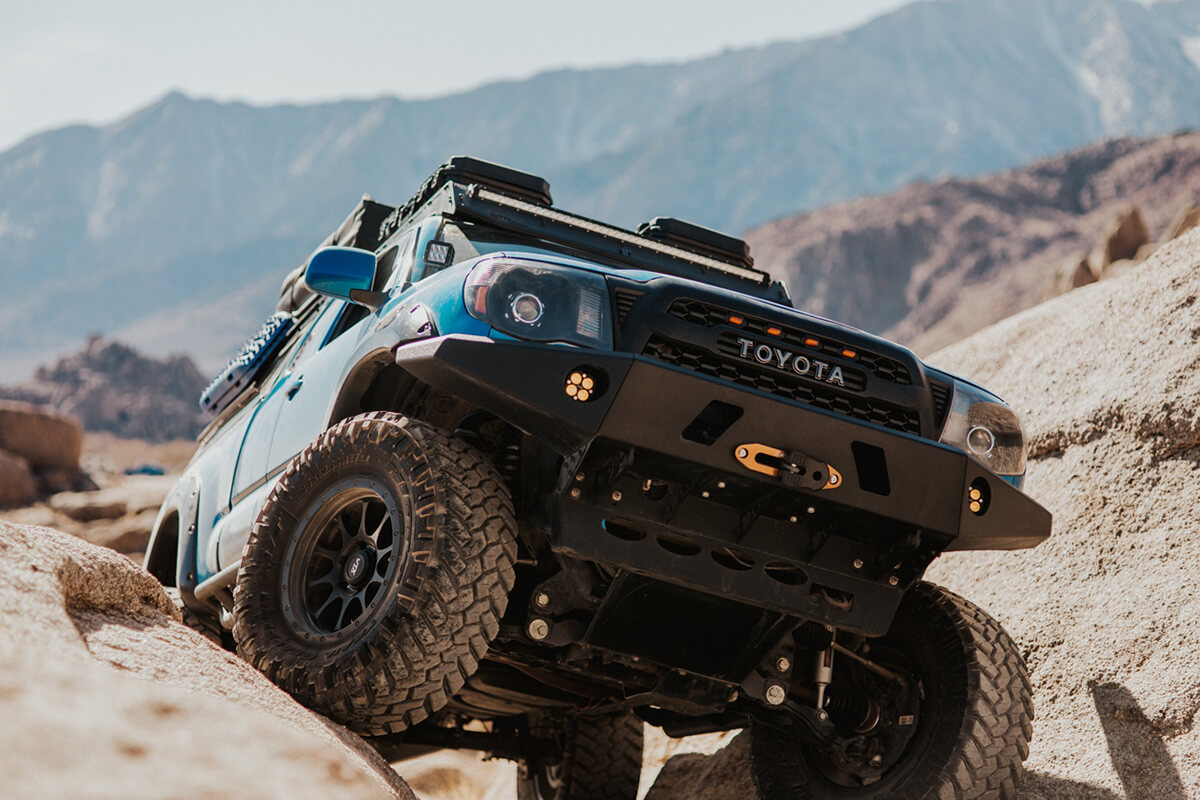 Wheel specs
– Vtx rogue 17×9 -10mm
– 35×12.5 NITTO trail grappler M/T tires
Exterior mods
Armor:
– Dv8 offroad front bumper
– Tyger auto rock sliders, front diff skid and transfer case
– Prinsu roof rack and cab rack
Lights:
– Led projector headlights
– Tacomabeast rear tails
– 40" slim light bar
– Rigid industries pods
– Amber fog pods
– Baja designs s1 rear pods
Gear:
– Tepui kukenam 3
– Roam awning
– ARE camper shell
– Prinsu top rack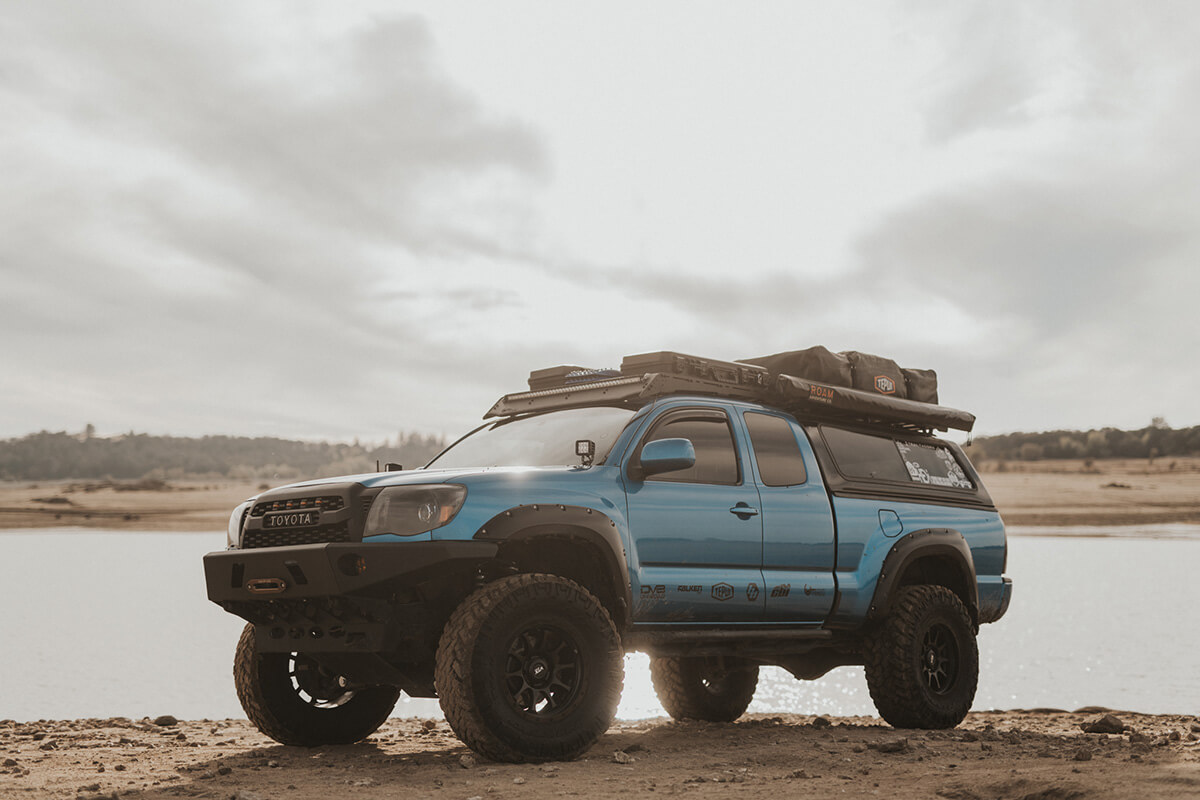 Interior mods
– Pioneer Apple CarPlay with 10" hidden sub
– Tacoma twins modular molle panels
– Tech deck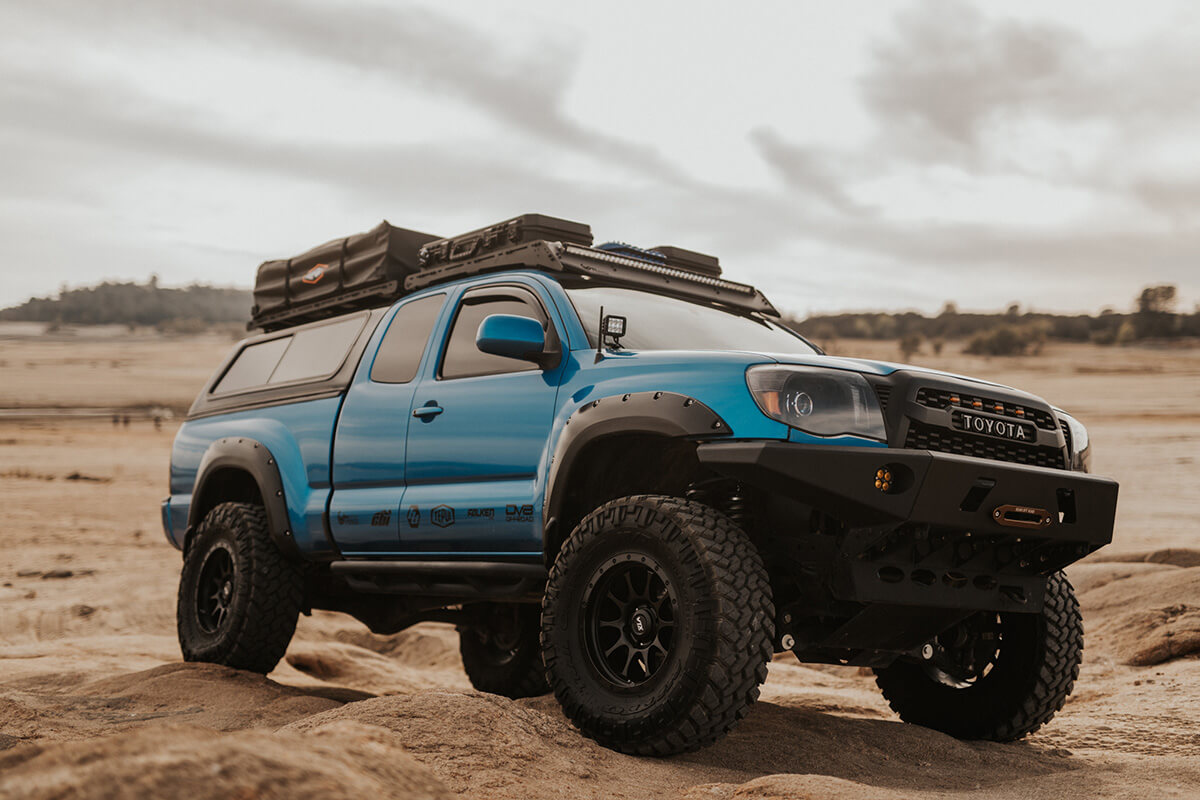 What are your future plans about this vehicle?
– Future plans would be to build a 4 door newer Tacoma that surpasses this build!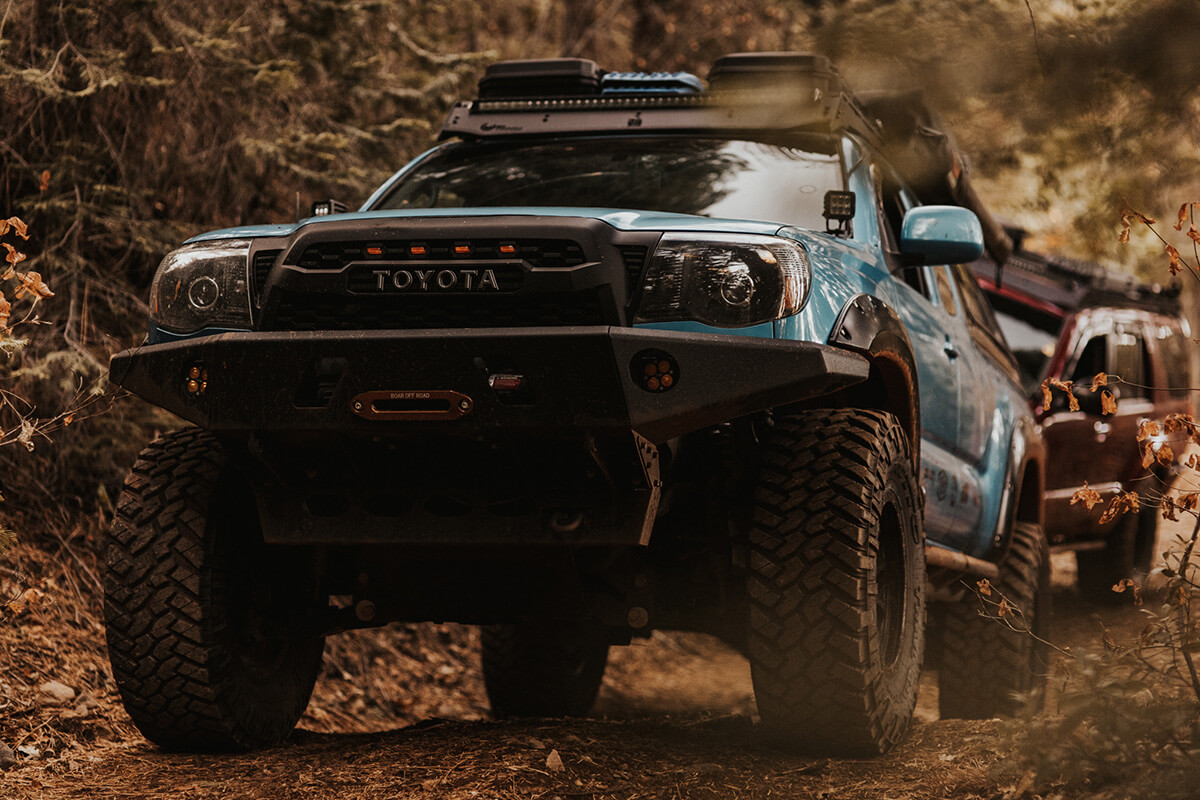 Anything else you would like to share about your vehicle or about the off-roading in general?
– Make sure to build a truck that meets your wants and needs. It's not about what others have. Make it unique to you!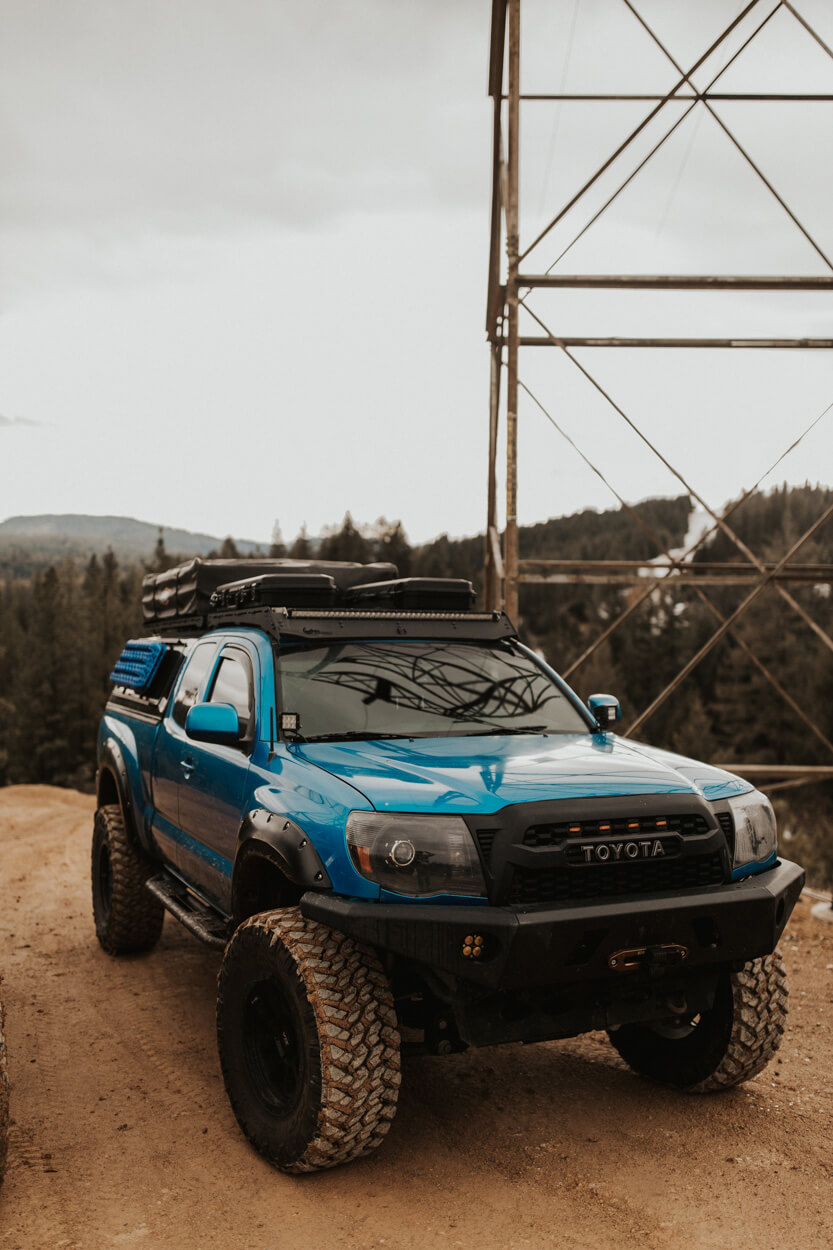 Watch the progress and find out more about this Toyota Tacoma TRD Sport project by visiting the Instagram profile of the owner: @wandertaco!
Stay tuned for more project reviews on Offroadium.com – Follow us on social media, and share this write-up if you enjoyed reading it!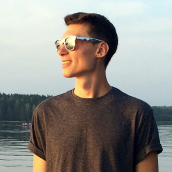 Matt Grabli
Automotive journalist and technical writer at Offroadium.com with more than 10 years of experience in the sphere of aftermarket parts and 4×4 vehicle modifications. Passionate about off-roading, outdoor adventures, and an active lifestyle.