Prerunner Car Build – Lifted 1998 Mercedes E430 aka Mersleezy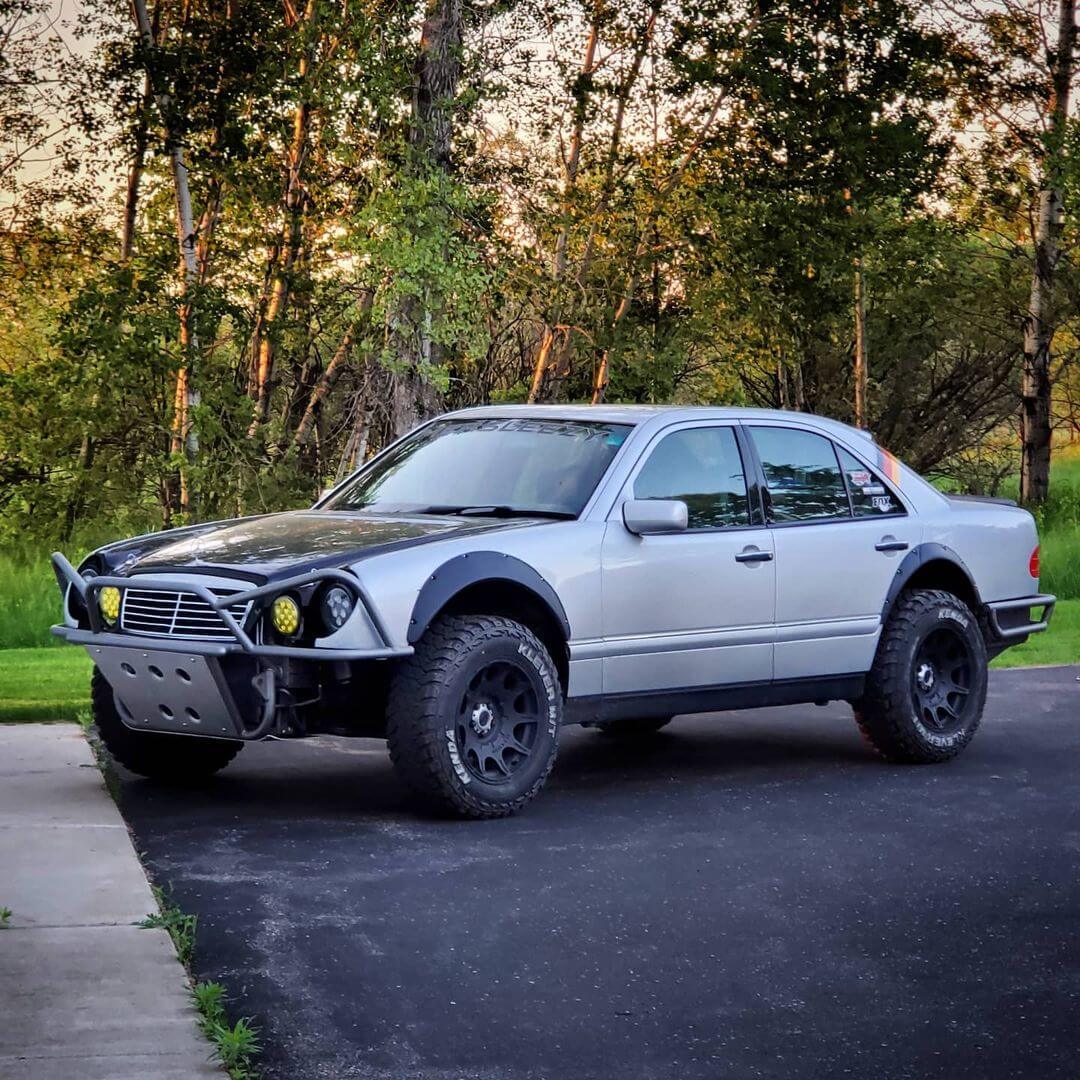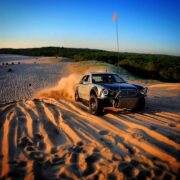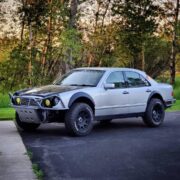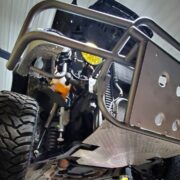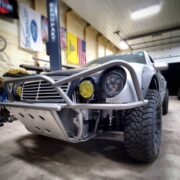 View Gallery
We must say that throughout the years of running this project we have never seen a lifted full-size executive car, a plush Mercedes E-Class running on huge all-terrain tires bashing dunes, or racing on ice. Now, we saw everything. Sure, the Prerunner segment is dominated by trucks and SUVs, but if you have a relatively affordable, reliable, well-built product of German engineering with a powerful V8 engine, why not have some fun with it?
Even the stock E-Class from the 90s still looks very attractive today. This sporty, refined car is large enough to accommodate five people or pack some gear and supplies for a long trip.
We spoke with Andy Lehner from Elk River, Minnesota, the owner of the 1998 Mercedes E430. When he got it, the front end was damaged, so he decided to modify the car the way he likes it.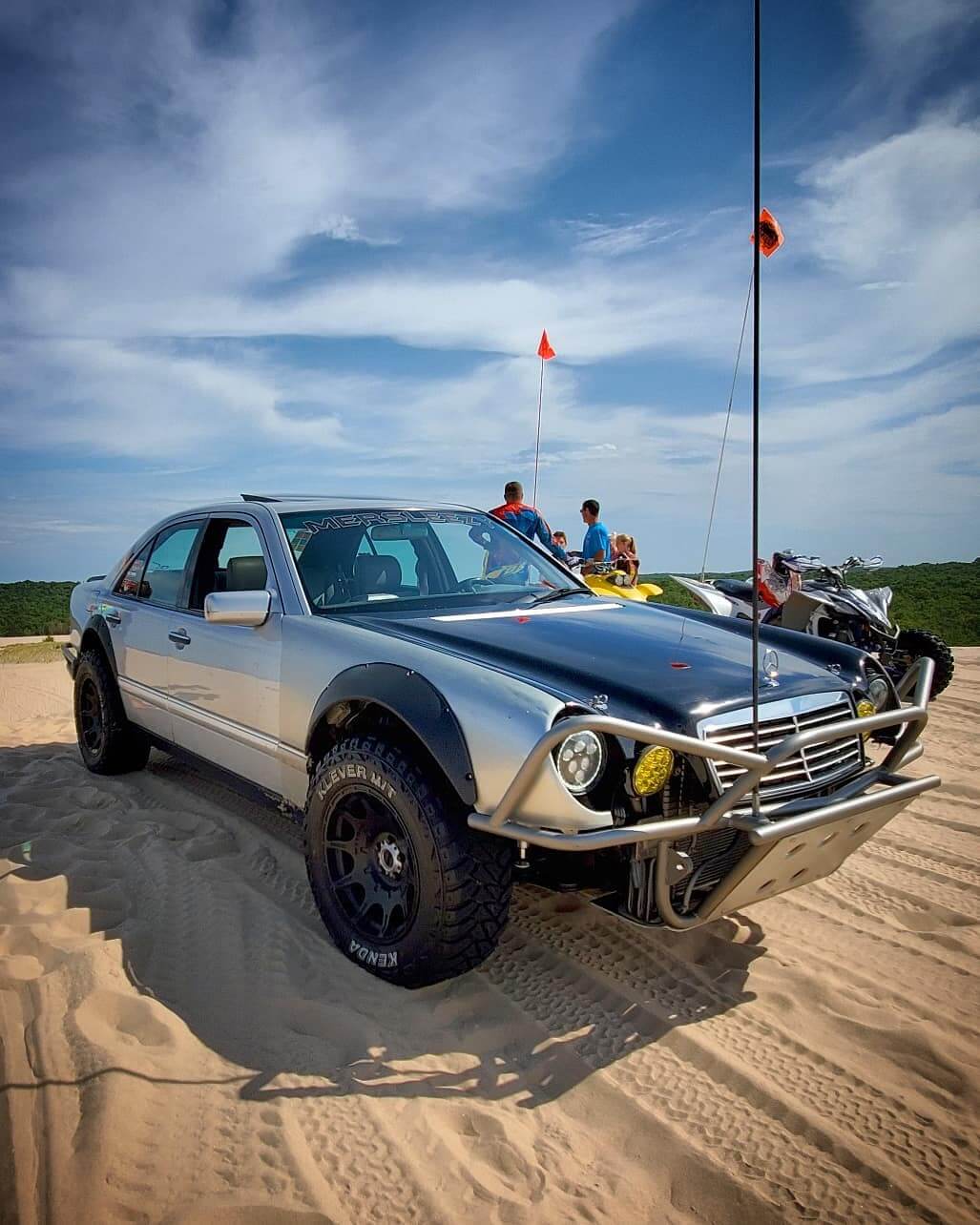 A lot of custom fabrication had to be done since the aftermarket for this sort of upgrade is non-existent. Jeep Halo LED headlights paired with LED off-road lights behind a tube off-road bumper carrying a massive skid plate form a unique, brutally gorgeous look. A black hood and fender flares on a silver body complete the picture perfectly. Andy says that his Mersleezy handles impressively well and could take a beating like a champ. Read the full story to know more.
"Mersleezy handles impressively well and could take a beating like a champ"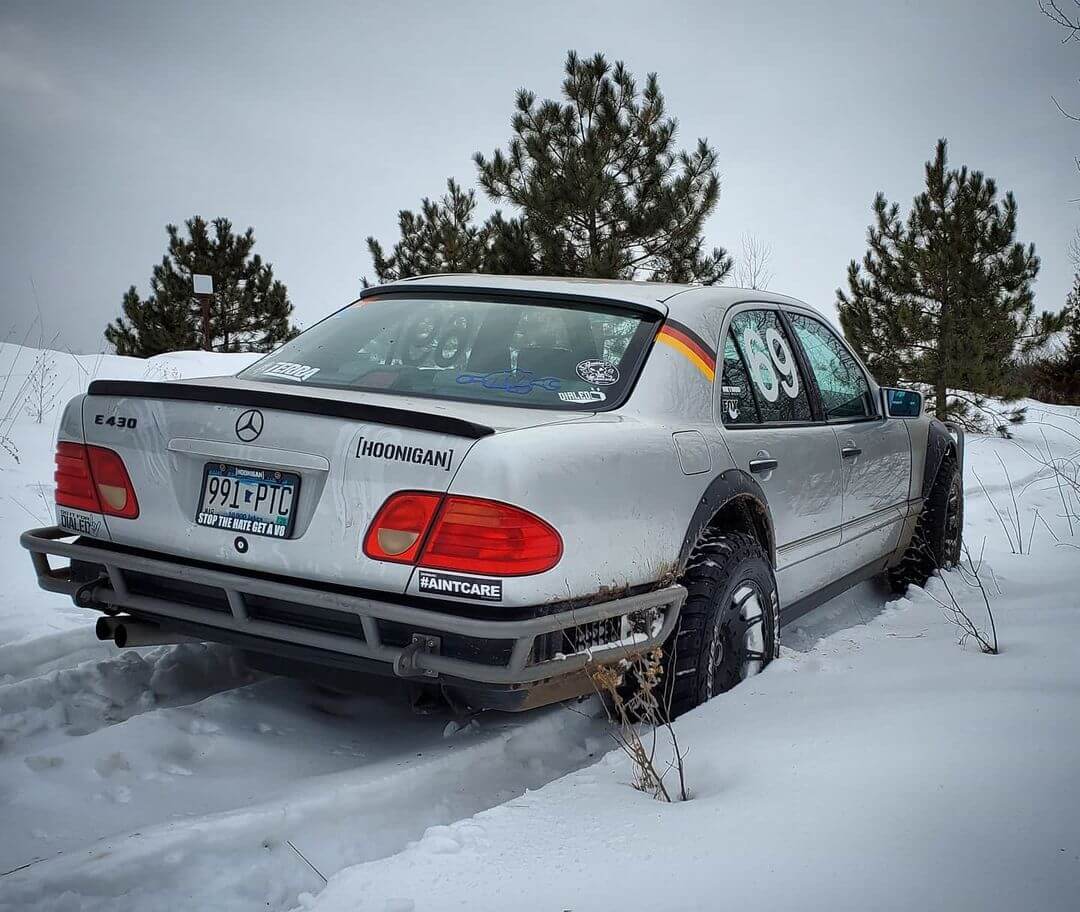 How did you become interested in off-roading?
– Been big into offroad since I was little, but mostly after I got my first truck (Ford ranger) back in high school. Went through its stages of mudding, trail riding etc. Then I really got stuck on the Prerunner/desert/stadium style trucks. No better fast paced fun than ripping a truck through the dunes.
"No better fast paced fun than ripping a truck through the dunes"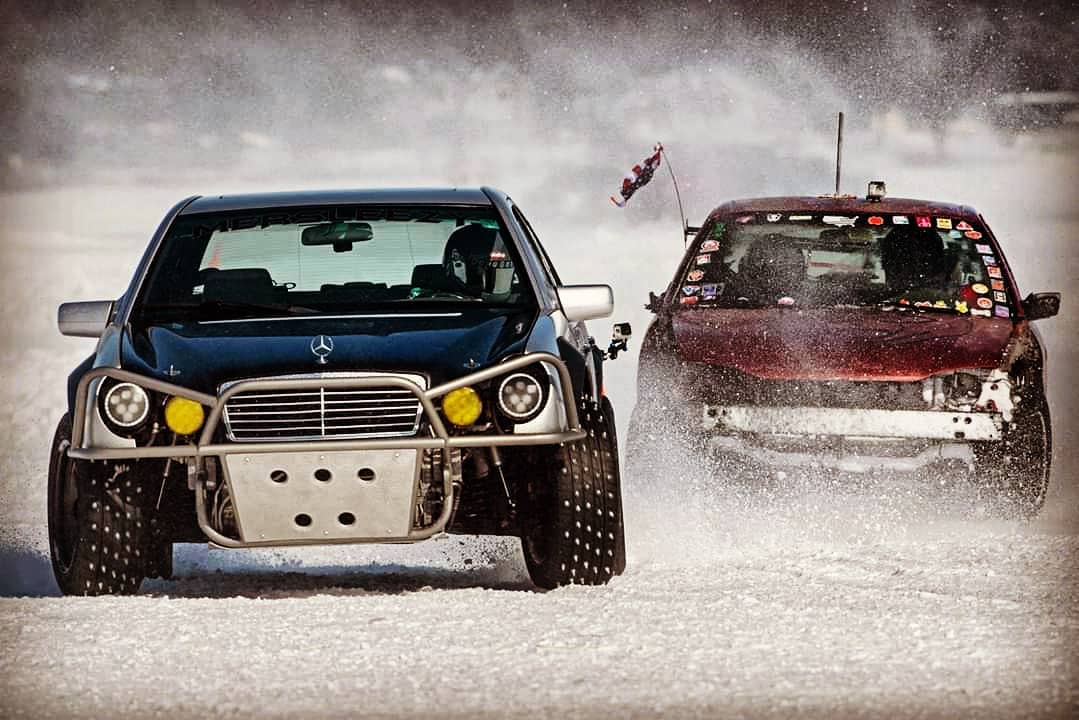 Why did you choose this particular model for your project?
– It really started as just a random off-road capable car I wanted to find to build a Gambler500 vehicle. Loved its V8 power and making an RWD go as far as possible offroad is always fun and challenging. From there it kind of spiraled out of control and I started putting way to much time into it. Fell in love with how it started looking and we never really used it for the Gambler. However, it has had it's fair share of beatings.
What inspired you to choose this modification style?
– I've always loved the Prerunner style trucks with the tube bumpers, skid plates, off-road lights etc.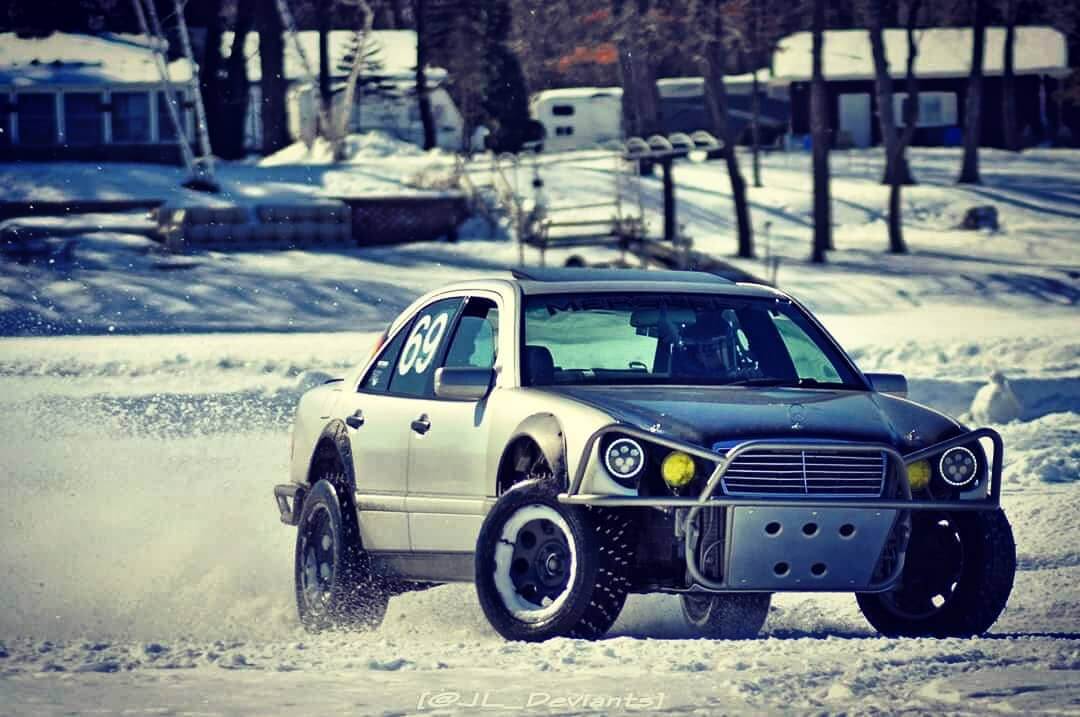 What challenges did you face while putting it together?
– The fact that nobody, probably for good reason, had never tried to do what I've done with this car. So a ton of custom things along the way that at times was a lot of work.
What do you love about your vehicle?
– It looks menacing, and has literally handled everything I could throw at it and never complains at all.
Is it your daily or a weekend ride?
– Little bit of both, I daily it here and there. But it gets its share of off-roading and racing.
Do you take it off road? If so, where and how often?
– Oh for sure. It's been to the Sand dunes in Michigan 5 or 6 times now. RallyX raced a few times and even ice race it.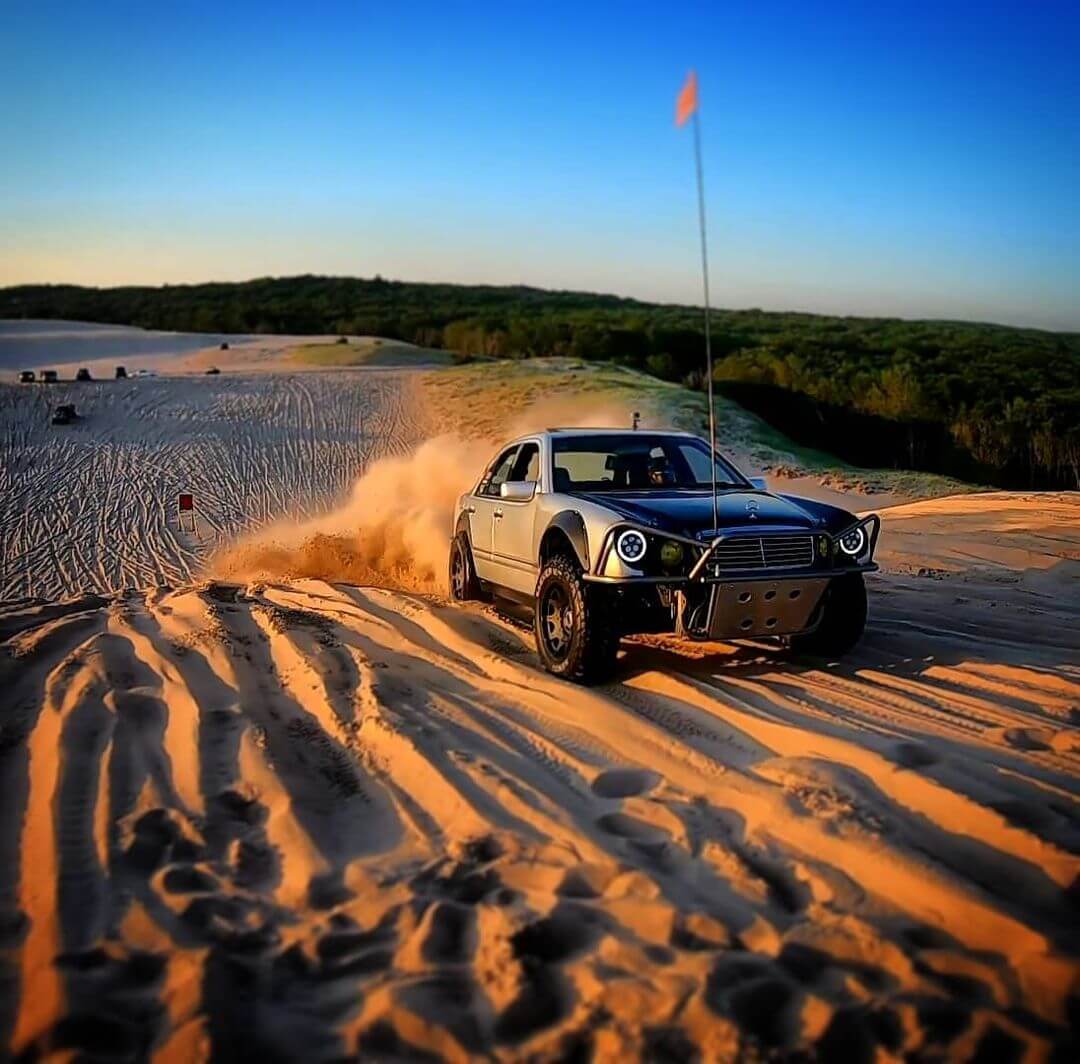 SPECS – 1998 MERCEDES E430
Engine specs, modifications
– Basically bone stock 295k 4.3 V8. Custom intake and electric fan setup.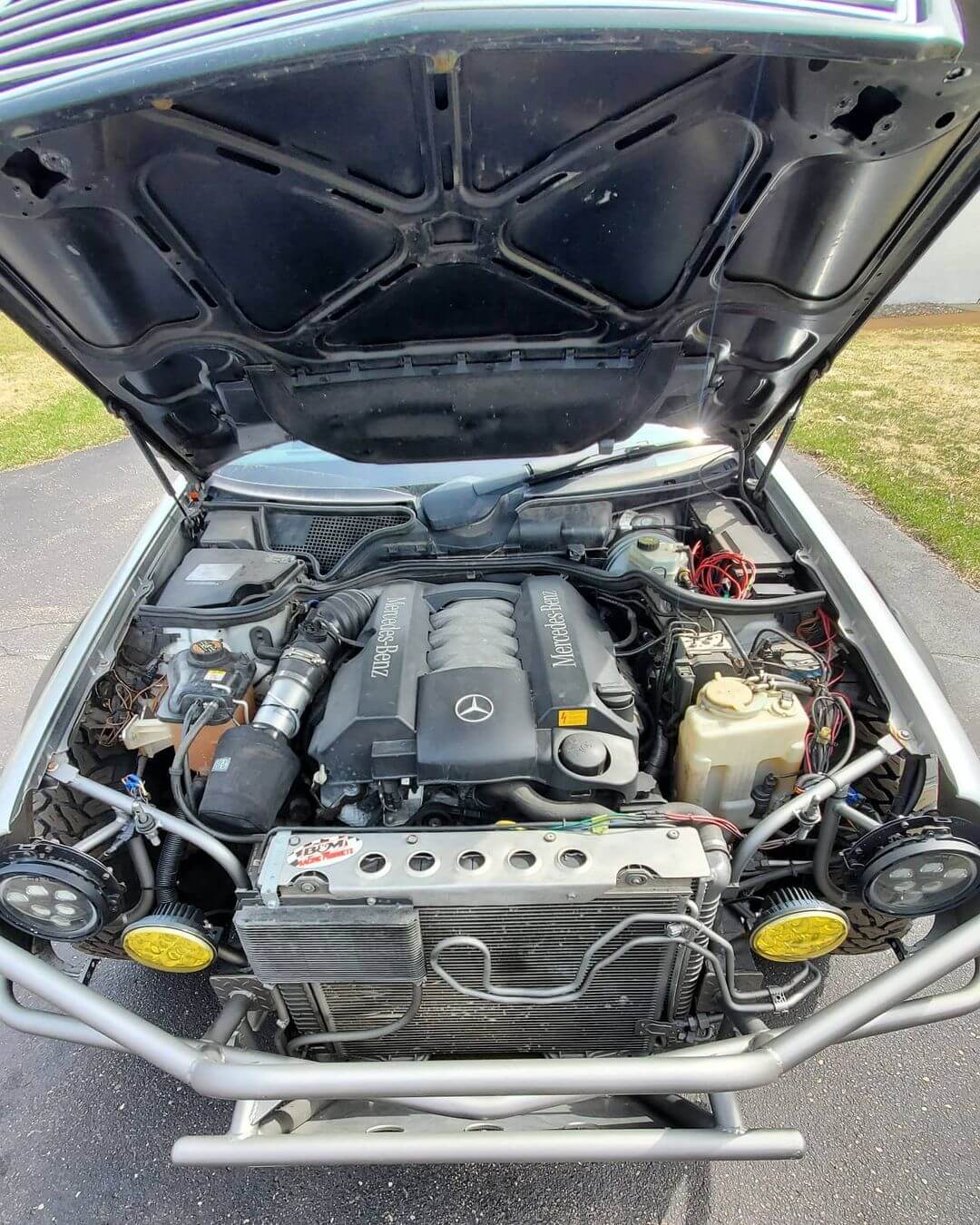 Lift height and suspension modifications
– Coil spacer style lift, front and rear.
– Front has a custom coil bucket mount spacer, Fox shocks and Fox hydraulic bump stops.
– Rear has a Delrin coil spacer, Fox shocks, and Fox hydraulic bump stops as well.
– Both front and rear lower control arms are modified to receive new bump stops.
Wheel specs
– 17×9 (Roost) Method Race wheels, wrapped in 31″ Kenda Klever MTs
Exterior mods
– Custom Tube bumpers front and rear. Full belly pan skid plate, and lots of fender cutting.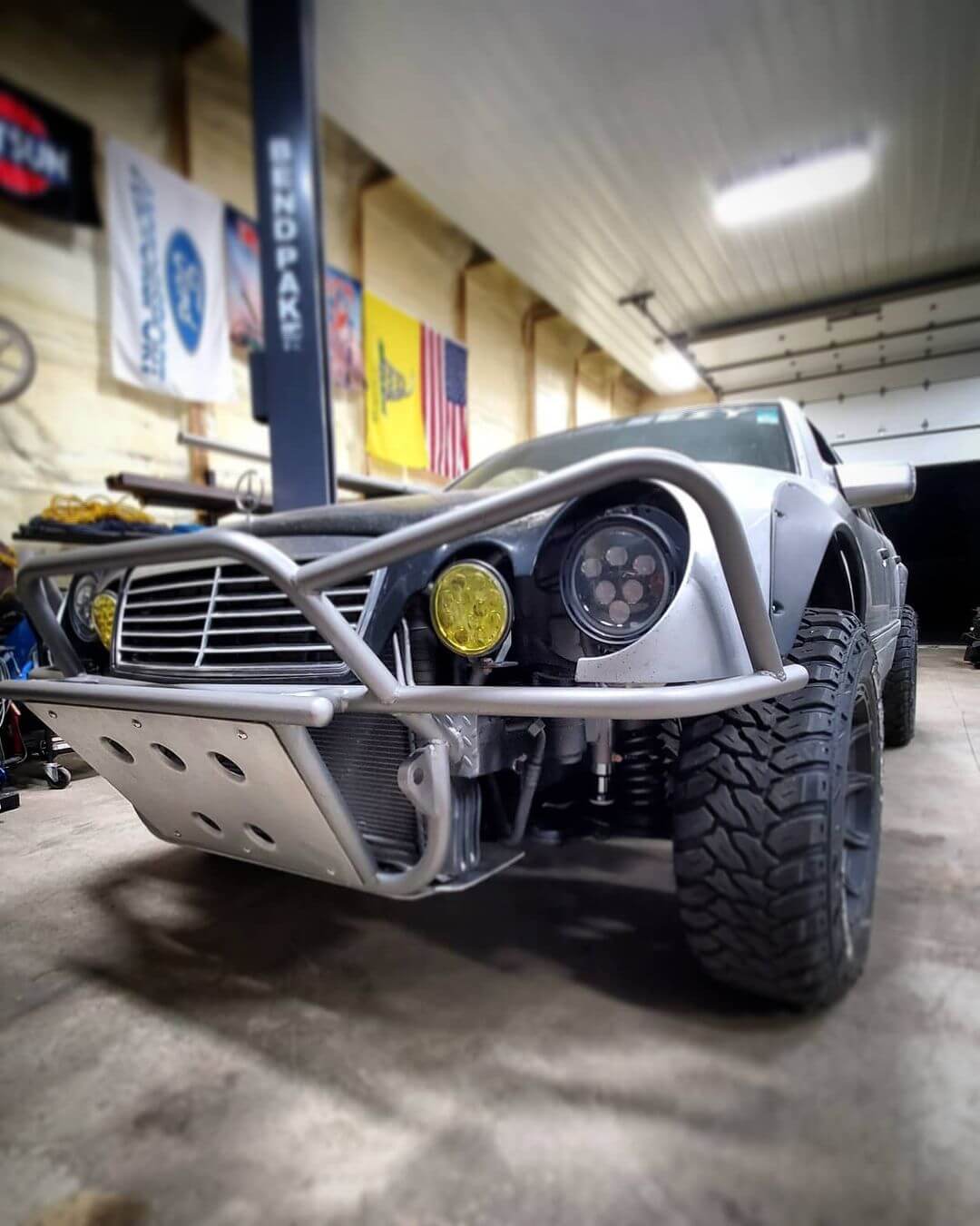 Interior mods
– Nothing but a full leather 1998 mercedes interior going on. Some day probably gut it and cage etc. But for now it's nice having the full interior.
All other mods
– Welded rear differential,
– Blue AMG shift solenoids in the transmission
– Solid motor mounts and trans mount from creative steel
– Custom full exhaust using magnaflow mufflers and x pipe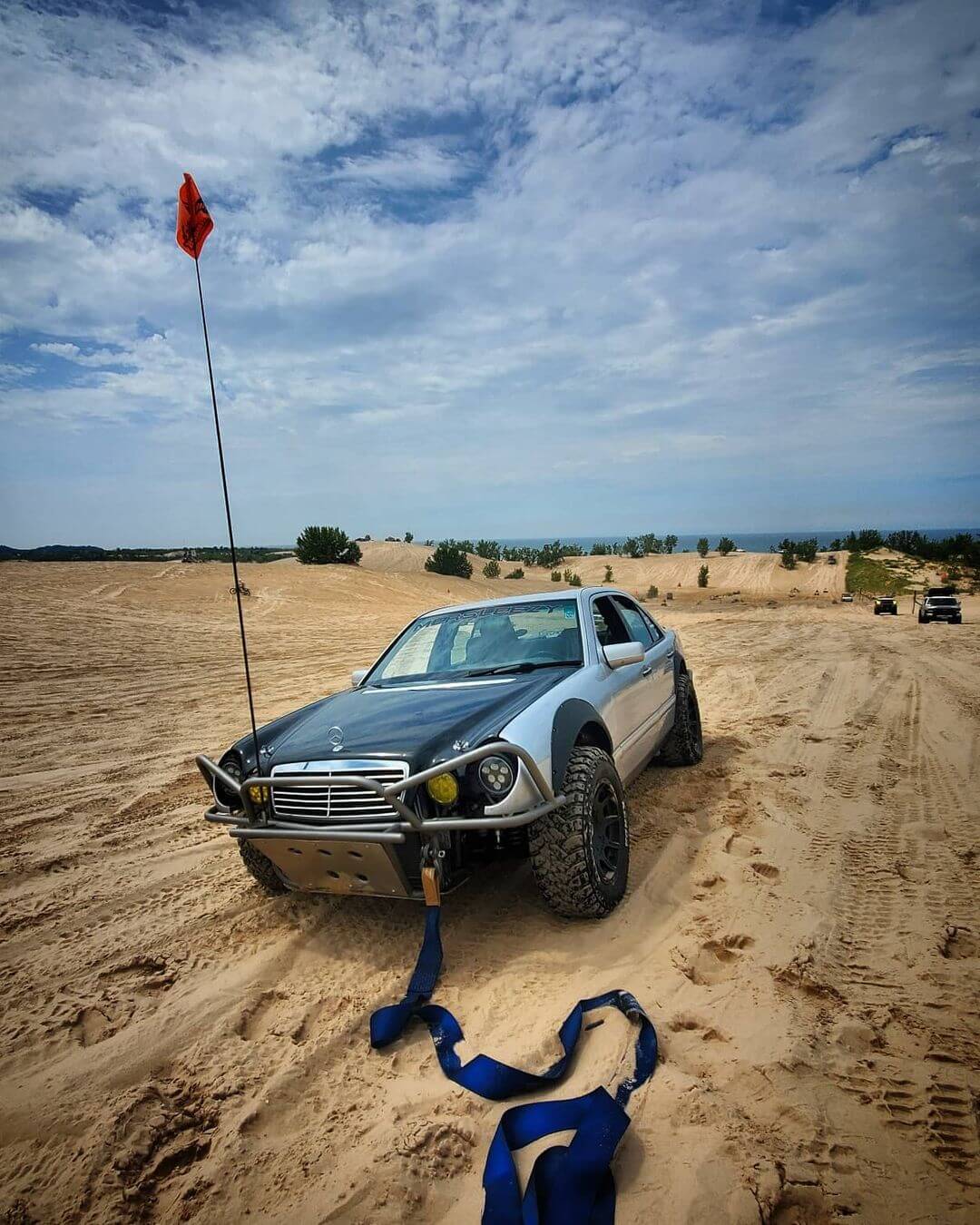 What are your future plans about this vehicle?
– Just keep tweaking the car to perform better and fix it's weak links. If it's still around after all my other projects get done, it may get some bigger suspension mods.
Anything else you would like to share about your vehicle or about the off-roading in general?
– This thing turns a lot of heads on the road and off. It also shows that you can almost take any vehicle you have and go have some fun offroad!
Watch the progress and find out more about this lifted Mercedes E430 off-road race car by visiting the Instagram profile of the owner: @minnefab!
Stay tuned for more project reviews on Offroadium.com – Follow us on social media, and share this write up if you enjoyed reading it!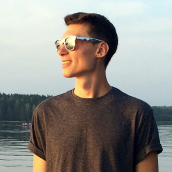 Matt Grabli
Automotive journalist and technical writer at Offroadium.com with more than 10 years of experience in the sphere of aftermarket parts and 4×4 vehicle modifications. Passionate about off-roading, outdoor adventures, and an active lifestyle.