1985 Toyota Land Cruiser FJ60 on 40s – The Perfect Off-road Build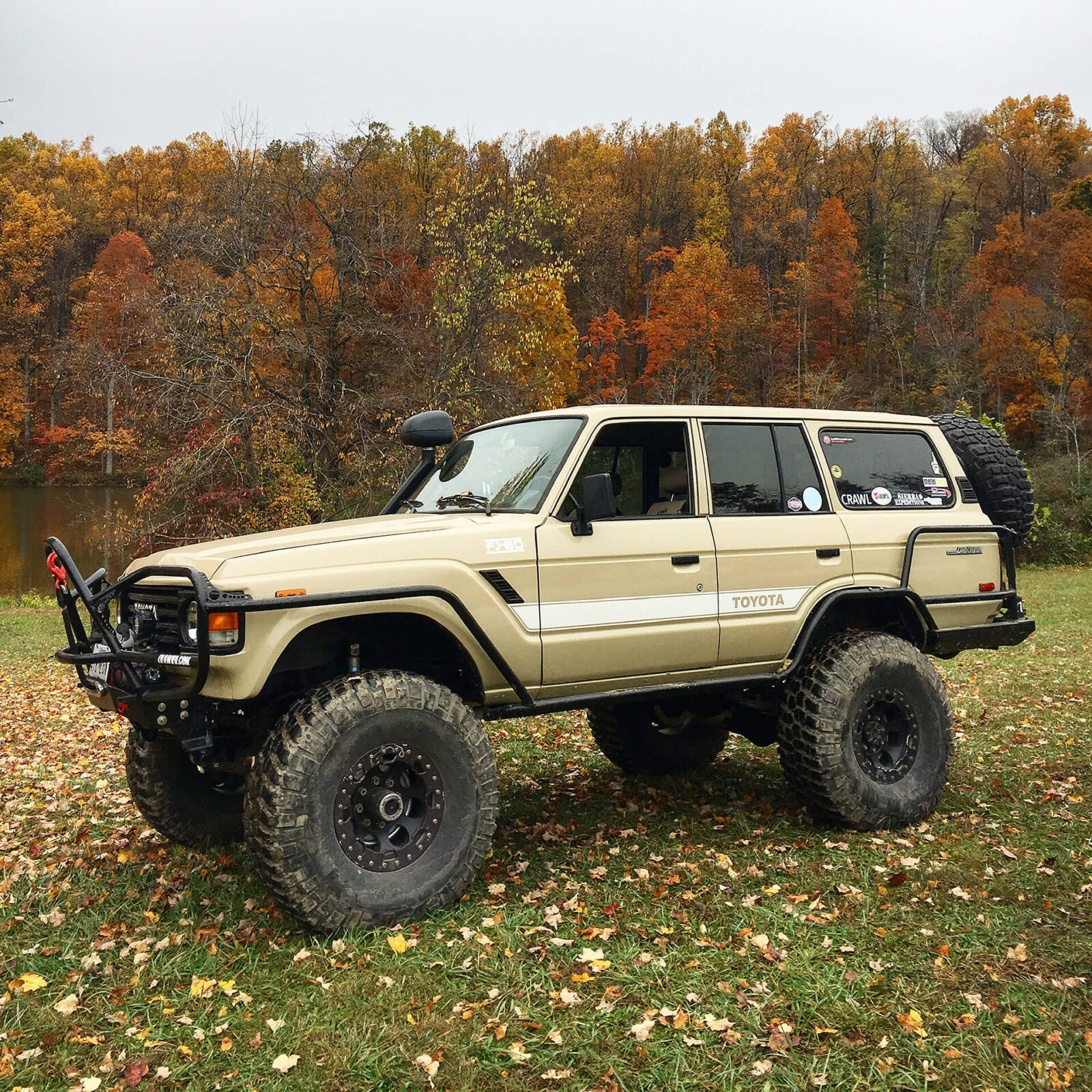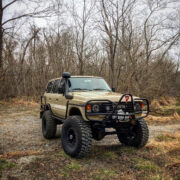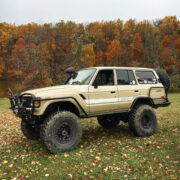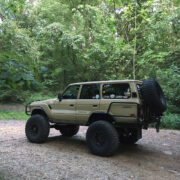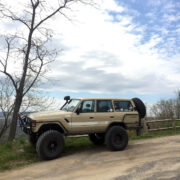 View Gallery
Today, you can see Toyota Land Cruisers everywhere. No matter how harsh or challenging the terrain might be, this tough vehicle can tackle anything. The first, Jeep-like model was introduced to the market in 1951, and now, decades later, the Land Cruiser remains the Toyota's longest-running nameplate. Initially, it was intended as a military vehicle for the American army in the Korean war. Toyota decided to continue selling modernized and upgraded versions of the Land Cruiser after the war was over offering them in a variety of body styles. The key to the vehicle's popularity was and still is its reliability, longevity, and off-road capability.
The 60 Series Land Cruiser came out in 1980. To compete with the Land Rover in a new SUV market segment, the luxury version was introduced with lots of standard and optional creature comforts, such as air conditioning, moon roof, power mirrors, and plush interior. But the Land Cruiser remained extremely capable and reliable off the road, especially with its solid front axle while remaining relatively comfortable on the pavement thanks to softer springs.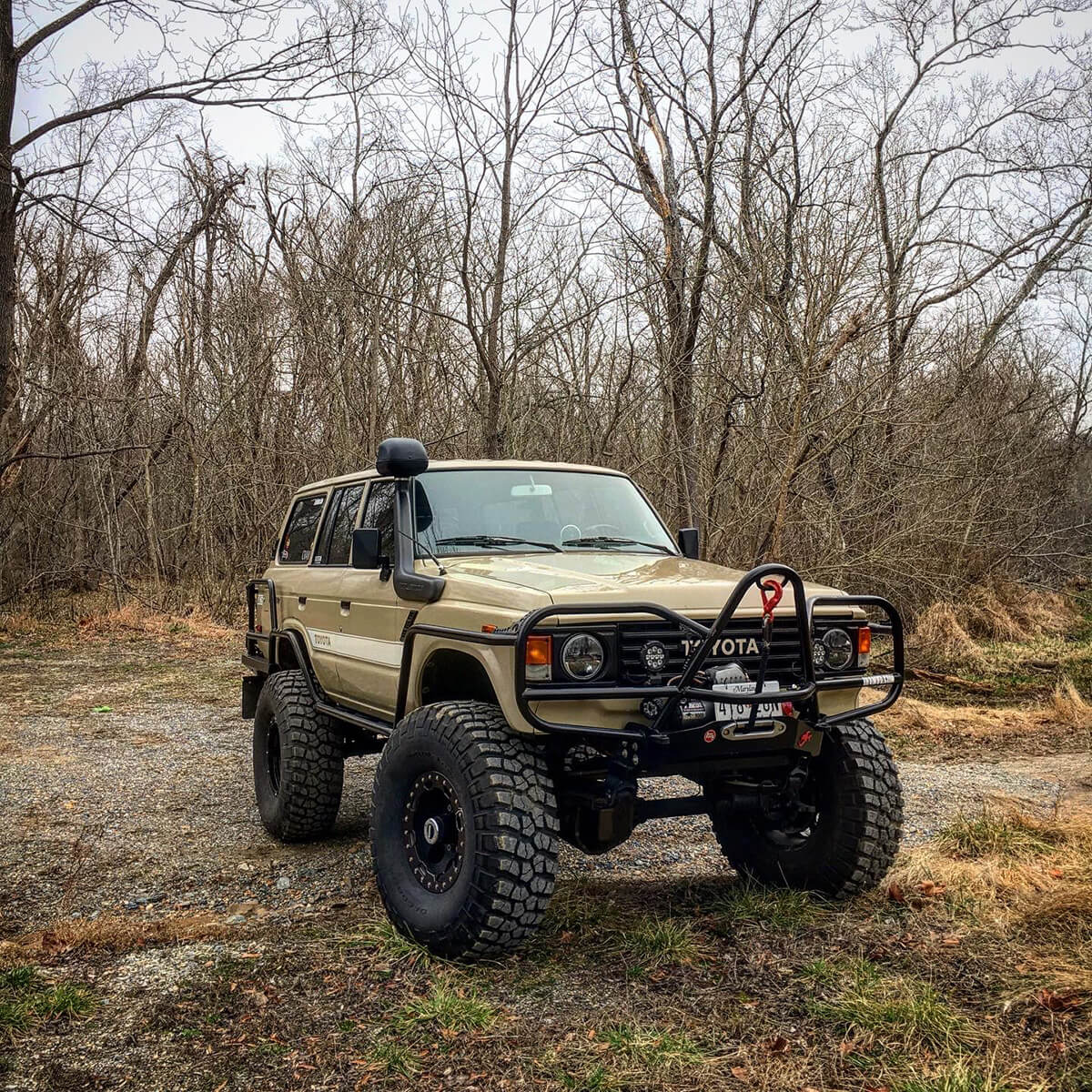 Andrew from Gaithersburg, Maryland, is a life-long FJ60 fan. He knows this vehicle very well, and when a year ago he saw a perfect build that he always dreamed of on the market, he went out and bought it without hesitation. The vehicle is powered by the Chevy's Ram Jet 350 V8 engine coupled with an NV4500 5-speed manual transmission. With a lifted suspension and huge 40-inch mud-terrain tires, the extremely capable Land Cruiser looks like a monster truck for extreme overland adventures.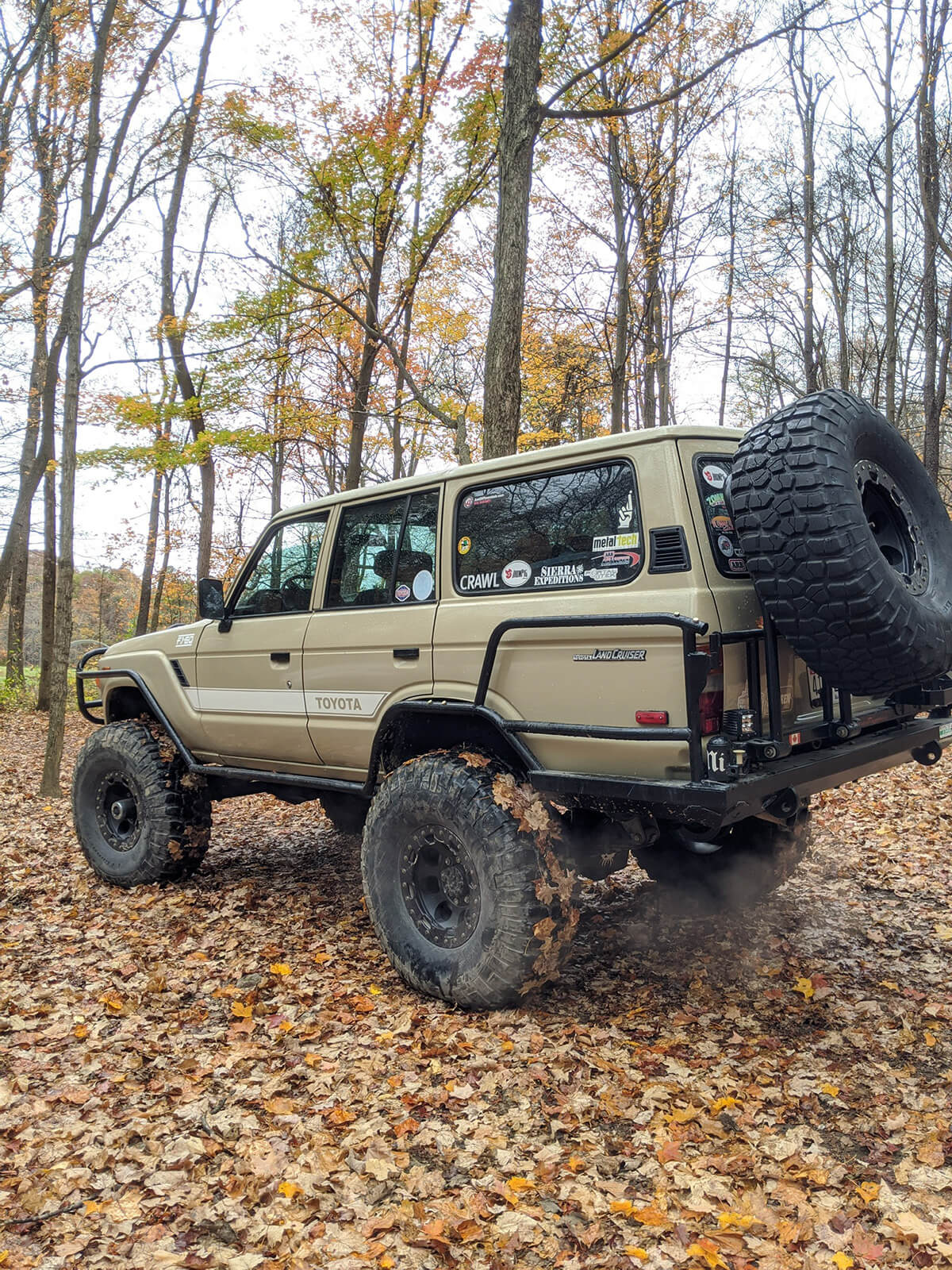 How did you become interested in off-roading?
– I spent a lot of time in Ih8mud back in its early years as a site. I was in college and knew very little about trucks but could never forget the first 60 series I saw in high school. Eventually, I sold my modded out Miata and bought a 1986 Toyota Land Cruiser. It sort of grew from there. It became the vehicle that forced me to learn how to fix stuff and de-mystified mechanics. Eventually, I started to dabble in wheeling, and then as is often the case in life, we forget the things we love. I'm now on my 4th 60 series and I think I finally have "the one"!
"I'm now on my 4th 60 series and I think I finally have "the one"!"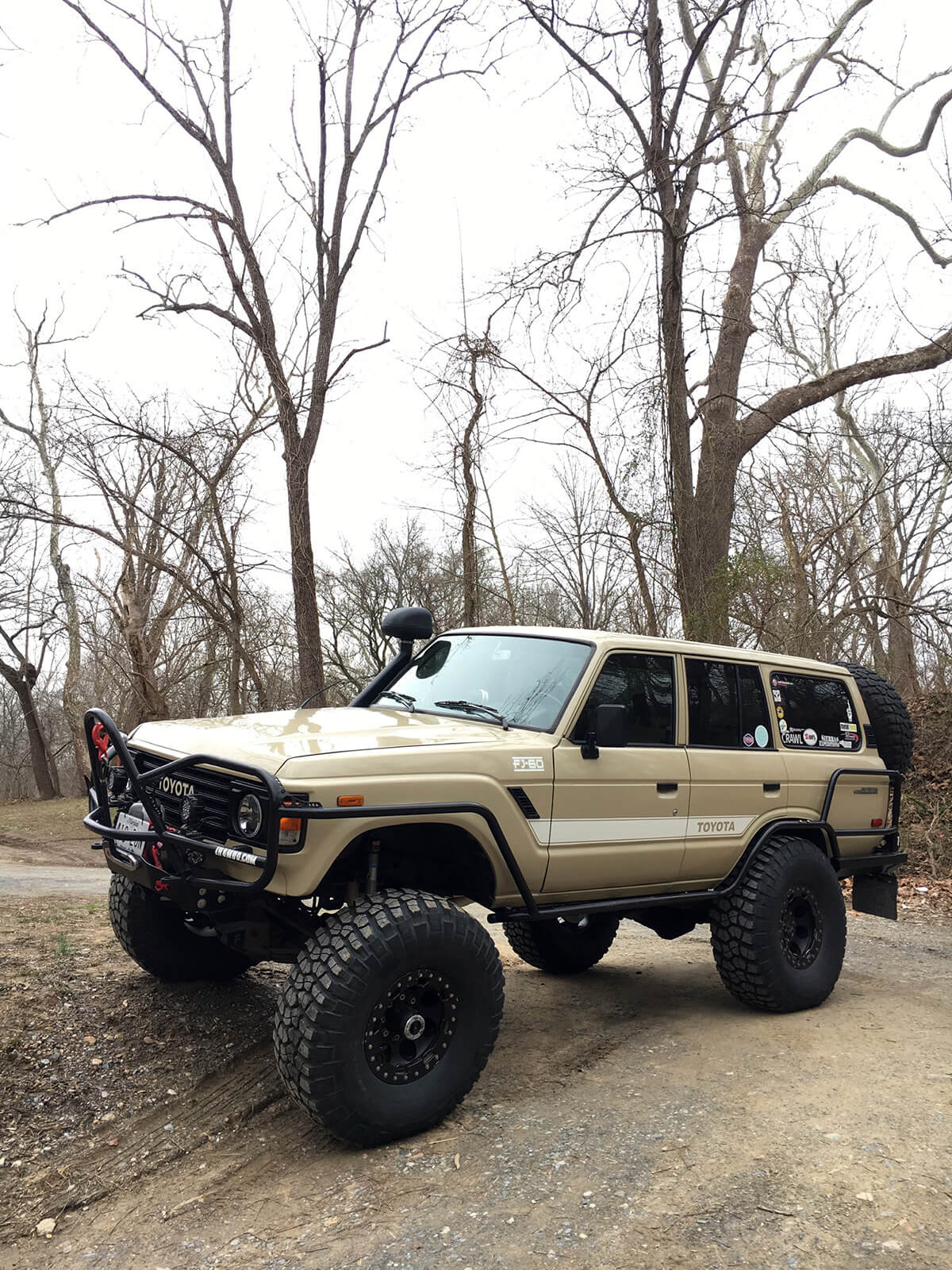 Why did you choose this particular model for your project?
– I've just loved them for a long time! It was never really my project. I suppose I'm here to let it live on and do some little things over time. There really isn't much I would change.
What inspired you to choose this modification style?
– I just think Land Cruisers look great built up and they really are fabulous platforms to build on. Great for long overland trips, running some gnarly trails, making a Home Depot run, dropping your kid at school…
They are also pretty comfortable with the longer wheelbase.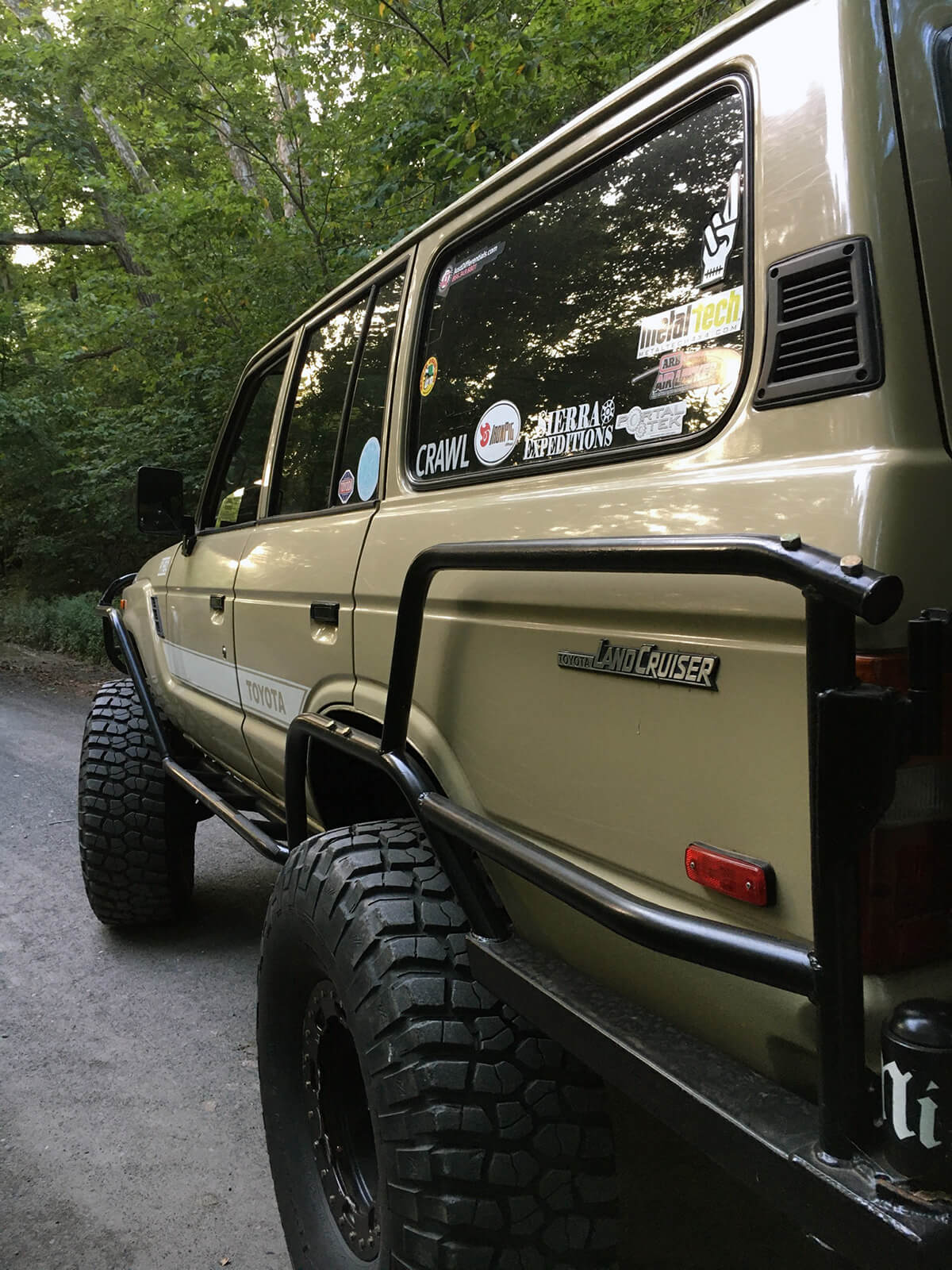 What challenges did you face while putting it together?
– I bought it built so I'm just maintaining what's already there. I think so people have a stigma against people that do the "bought not built" thing and I don't really get it.
What do you love about your vehicle?
– It really is the perfect one for me. After owning a number of them it's just kind of awesome that I get to own one that I always considered to be one of the best builds out there.
Is it your daily or a weekend ride?
– Mostly my weekend ride but it gets pretty regular use and even handles the commute to DC occasionally. My DD is a 2004 Maserati 4200.
Do you take it off road? If so, where and how often?
– COVID really affected my use of it this year (I bought it early 2020) but it's been on some trails and I started to plan a trip.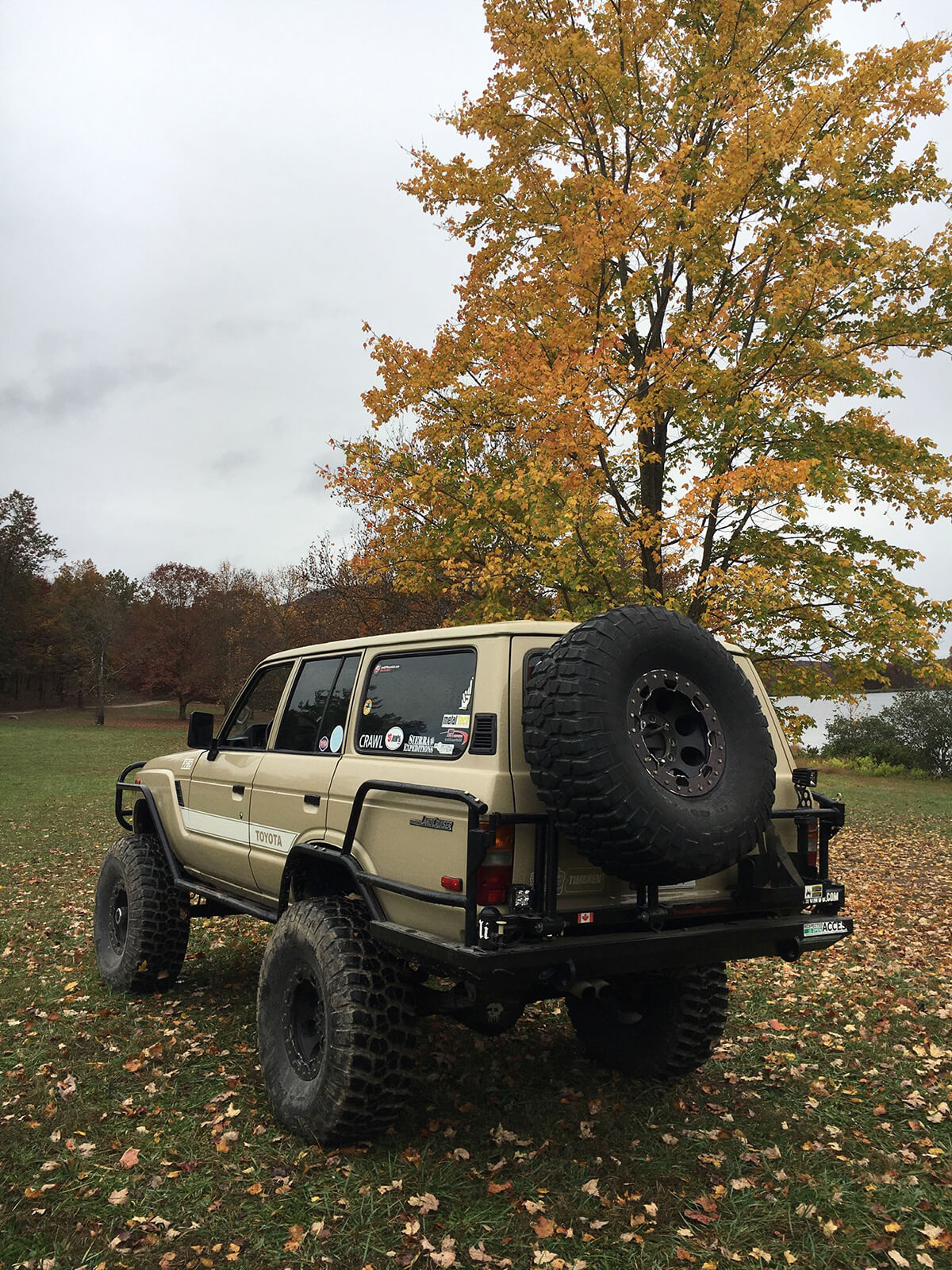 SPECS – 1985 TOYOTA LAND CRUISER FJ60
Engine specs, modifications
– It's a Ram Jet 350 in front of a NV4500 transmission and Atlas 2 transfer case. Dana 60 axle up front and 14 bolt in the rear. Both have ARB lockers. The suspension is a spring over set up. Wheels are champion beadlocks and tires are currently being swapped for 40×13.5r17 Yokohama Geolandar X-MTs.
Lift height and suspension modifications
– Leaf springs, track bar and some bilstein shocks that I'm going to replace soon.
Wheels
– 17 inch champion beadlocks
– 40×14.5R17 BFG KM2 tires
Exterior
– Lots of tube! It's all custom fabbed stuff. Most of it was done by a previous owner in Canada and some of it remains from way back when Proffits Cruisers did the original build in the early 2000s.
Interior mods
– Not too much. Just a big tach that was regrettably at one time bolted onto the dash pad! It's got a lockable tuffy center console, upgraded speakers, an amp and seat covers. I've always loved the simplicity of the FJ60 interior and hope to relocate the current head unit into the center console and mount up a stock radio/cassette player!
Other upgrades
– There are lots of little mods all over the place. 3 pairs of exterior lights, upgraded headlights (they are amazing – from Truck-lites). The rear tire swing out is phenomenal and it's easy to use, even with a 40 inch spare. The tire swings down and makes swapping a wheel really easy.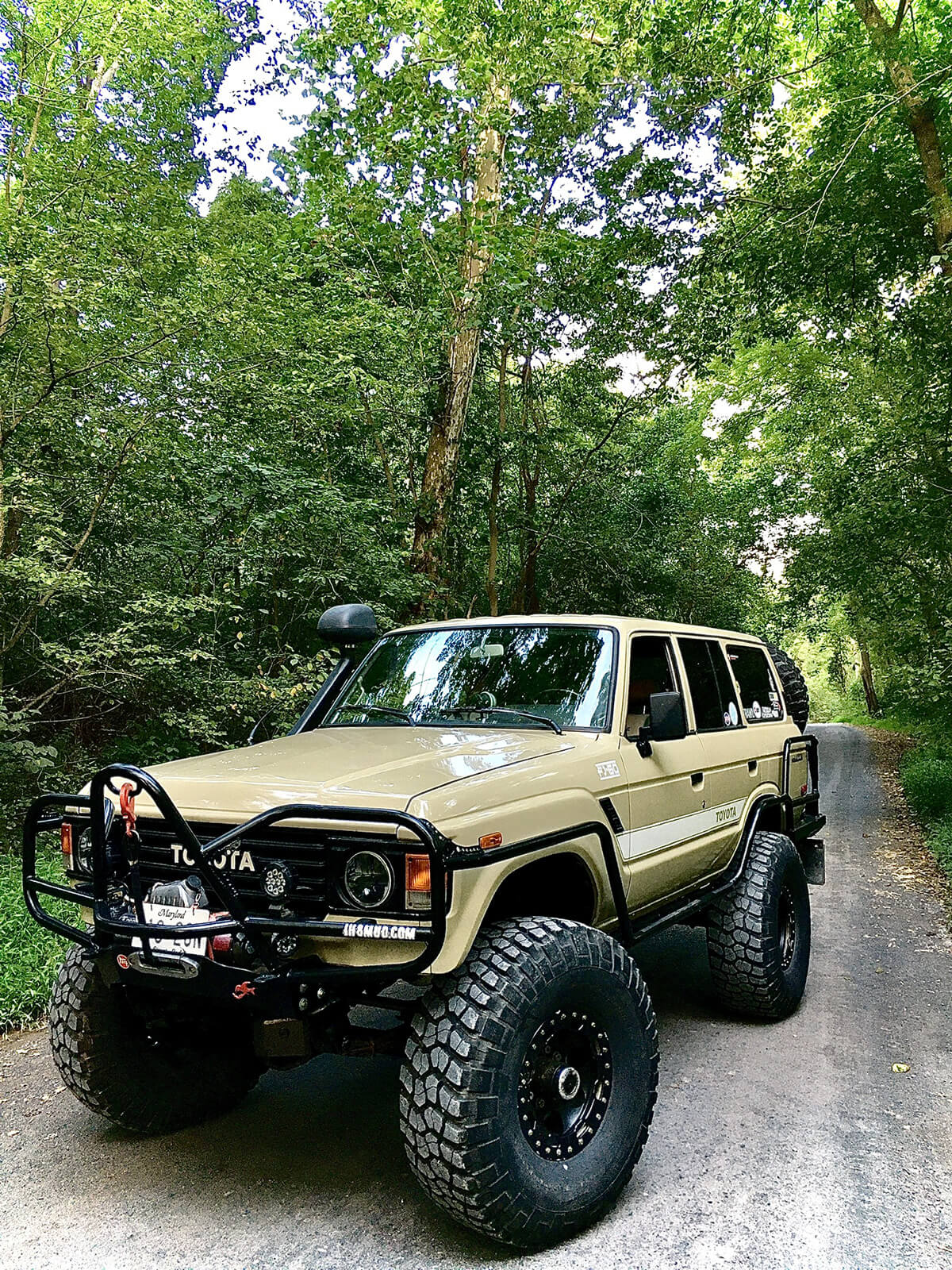 Watch the progress and find out more about this Toyota Land Cruiser FJ60 off-road project by visiting the Instagram profile of the owner: @barwonder!
Stay tuned for more project reviews on Offroadium.com – Follow us on social media, and share this write-up if you enjoyed reading it!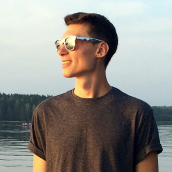 Matt Grabli
Automotive journalist and technical writer at Offroadium.com with more than 10 years of experience in the sphere of aftermarket parts and 4×4 vehicle modifications. Passionate about off-roading, outdoor adventures, and an active lifestyle.