Best Lexus Off Road SUV With 4WD and AWD Ranked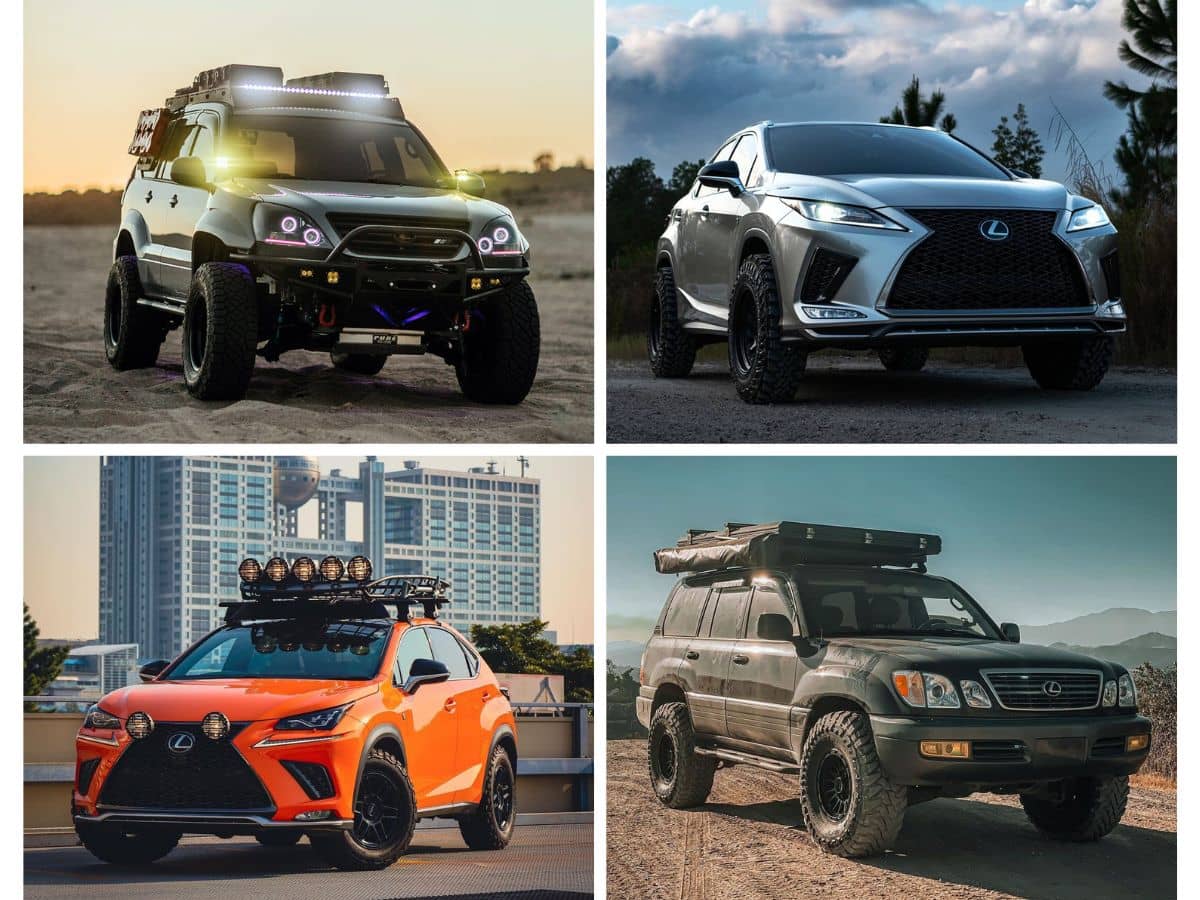 Despite the luxury aura of the brand certain Lexus models are capable of off-roading and are known for their reliability and durability in challenging conditions as they feature body-on-frame construction, advanced four-wheel-drive systems with lockers and other enhancements. Smaller Lexus Crossovers like RX and NX are equipped with AWD-systems, and may also be used for light off-roading. The builds we featured on Offroadium successfully prove it, so read on to find out more!
Lexus off-road capable models sorted from Best to Worst(Doable) are: Lexus LX570 and Lexus GX460/470 SUVs, mid-size crossover Lexus RX, compact Lexus NX and subcompact UX.
Before taking an expensive Lexus SUV or a crossover off the concrete roads, one might wonder how well this esteemed luxury brand can contend in the realm of off-roading? This intrigue is heightened by Lexus' relation with Toyota, a marque revered for producing some of the most competent off-road vehicles, like the legendary Land Cruiser. The fusion of Lexus' luxury with Toyota's off-road prowess generates a unique blend of vehicles that promises an unparalleled experience to off-road enthusiasts.
In this article, we will explore the off-road capabilities of Lexus and rank their models, particularly focusing on their adaptability, resilience, and performance when venturing off the beaten path.
From the robust and imposing Lexus GX and LX to the smaller RX and NX, we will sift through each model, addressing common inquiries about their off-road proficiency, modification possibilities, and real-world applicability based on the official tech specifications and the first-hand experience of Lexus owners we interviewed in the past two years.
Best Lexus off road models
Lexus GX460/GX470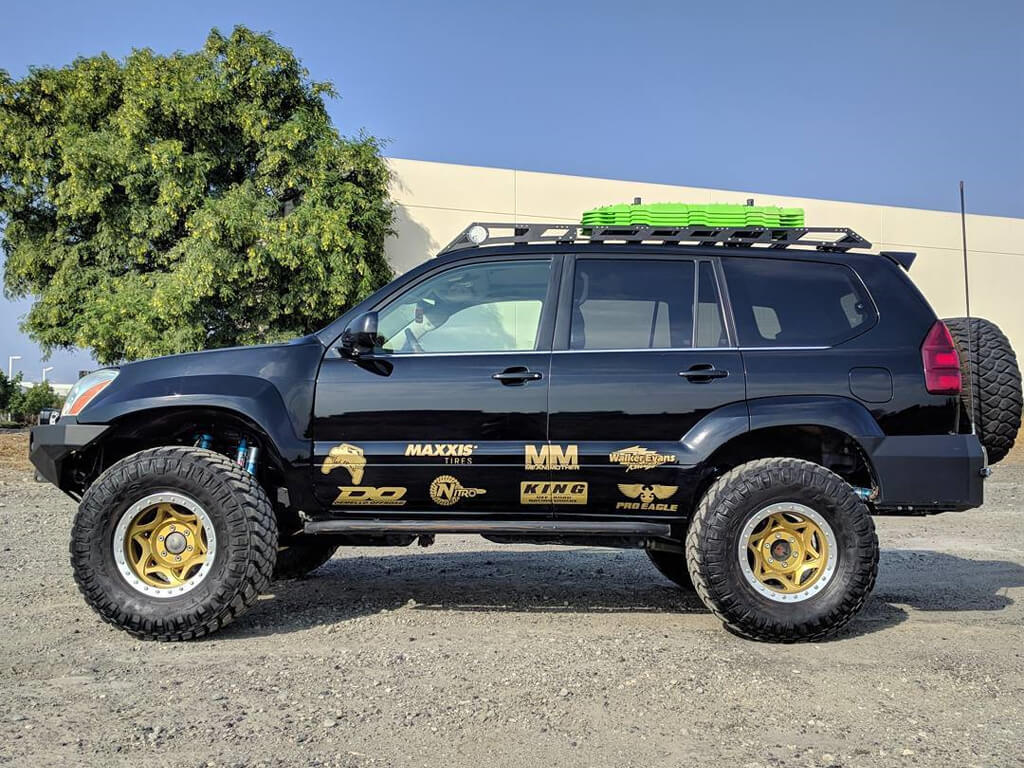 Form Factor
The Lexus GX, available in 460 and the preceding 470 models, is a luxury SUV with a body-on-frame construction, known for its off-road prowess. It combines the ruggedness of a traditional SUV with the elegance and comfort synonymous with Lexus, offering a blend of luxury and utility.
Key Specs and Features
The Lexus GX 470 is powered by a robust 4.7-liter V8 engine and comes equipped with advanced off-road features such as Active Traction Control (A-TRAC), Downhill Assist Control (DAC), and Hill-start Assist Control (HAC). It features a TORseN® limited-slip Center Differential (lsCD) and a differential lock to navigate through tough terrains effectively. Additionally, the Rear Adjustable Height Control (RAHC) allows the GX to be raised 1.6 inches or lowered 1.2 inches, facilitating better loading. One standout feature is the Kinetic Dynamic Suspension System (KDSS); by freeing the stabilizer bar connecting one rear wheel to the other, it allows each wheel to articulate separately, enabling one side of the vehicle to tackle uneven terrain while the other side remains relatively unaffected.
4.7-liter V8 engine
Active Traction Control (A-TRAC)
Downhill Assist Control (DAC)
Hill-start Assist Control (HAC)
TORseN® limited-slip Center Differential (lsCD) and differential lock
Rear Adjustable Height Control (RAHC)
Kinetic Dynamic suspension system (KDss)
Best Generation for Off-Roading
While all generations of the Lexus GX are celebrated for their off-road capabilities, each model brings its unique set of features and advancements, catering to a wide range of off-road enthusiasts. The combination of reliability, luxury, and off-road proficiency is consistent across all models, making any generation of the GX a suitable companion for off-roading adventures.
Benefits of Lexus GX
The Lexus GX stands out as one of the best body-on-frame SUVs, featuring an advanced four-wheel-drive system, which sets it apart from its counterparts. Its impeccable blending of luxury and ruggedness provides a unique driving experience, allowing drivers to traverse challenging terrains without compromising on comfort and elegance. The advanced features and durable construction make it a top choice for those seeking off-road adventures in a luxury vehicle.
Drawbacks
Despite its off-road capabilities and luxury features, the Lexus GX does have some drawbacks. It doesn't provide a car-like driving experience, and drivers may experience body roll. It's also not particularly fuel-efficient and can be pretty expensive, even when purchased used, which can be a significant consideration for potential buyers.
Aftermarket Parts Availability
The Lexus GX boasts extensive aftermarket support, allowing enthusiasts to enhance its off-road capabilities further. A plethora of options are available, ranging from lift kits to long-travel suspension setups, rock sliders, off-road bumpers, and swing-out spare tire carriers. This extensive range of aftermarket parts enables owners to customize the GX to suit their off-roading needs and preferences, reinforcing its status as a versatile off-road vehicle.
LX450/LX470/LX570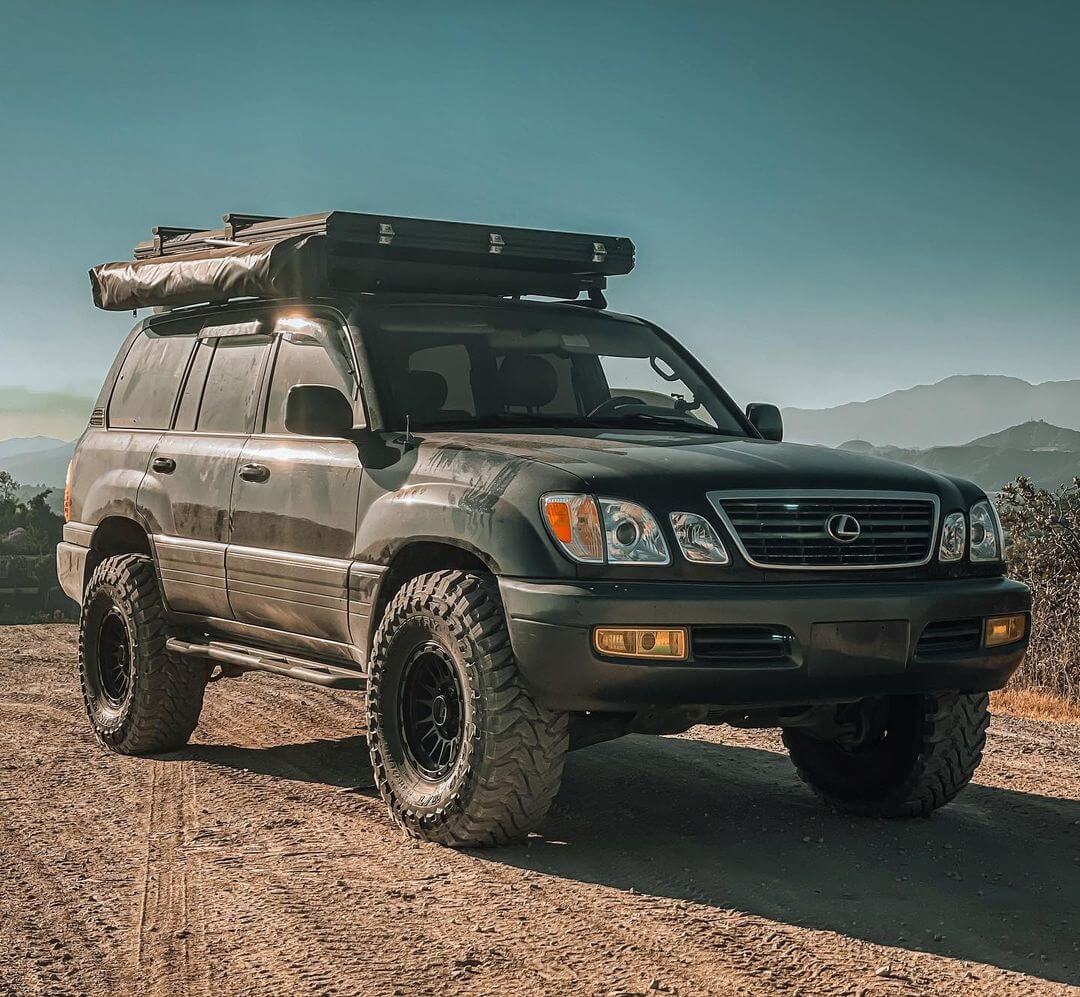 Form Factor
The Lexus LX series is a luxurious full-size SUV with a commanding presence and advanced features, blending premium comfort with superior off-road capabilities. It sports a body-on-frame construction, making it a robust and resilient option for off-roading enthusiasts who seek luxury and performance in one package.
The Lexus LX/GX scored impressive 129 points in our Best Off Road Comparison test and proudly made it to the top 6!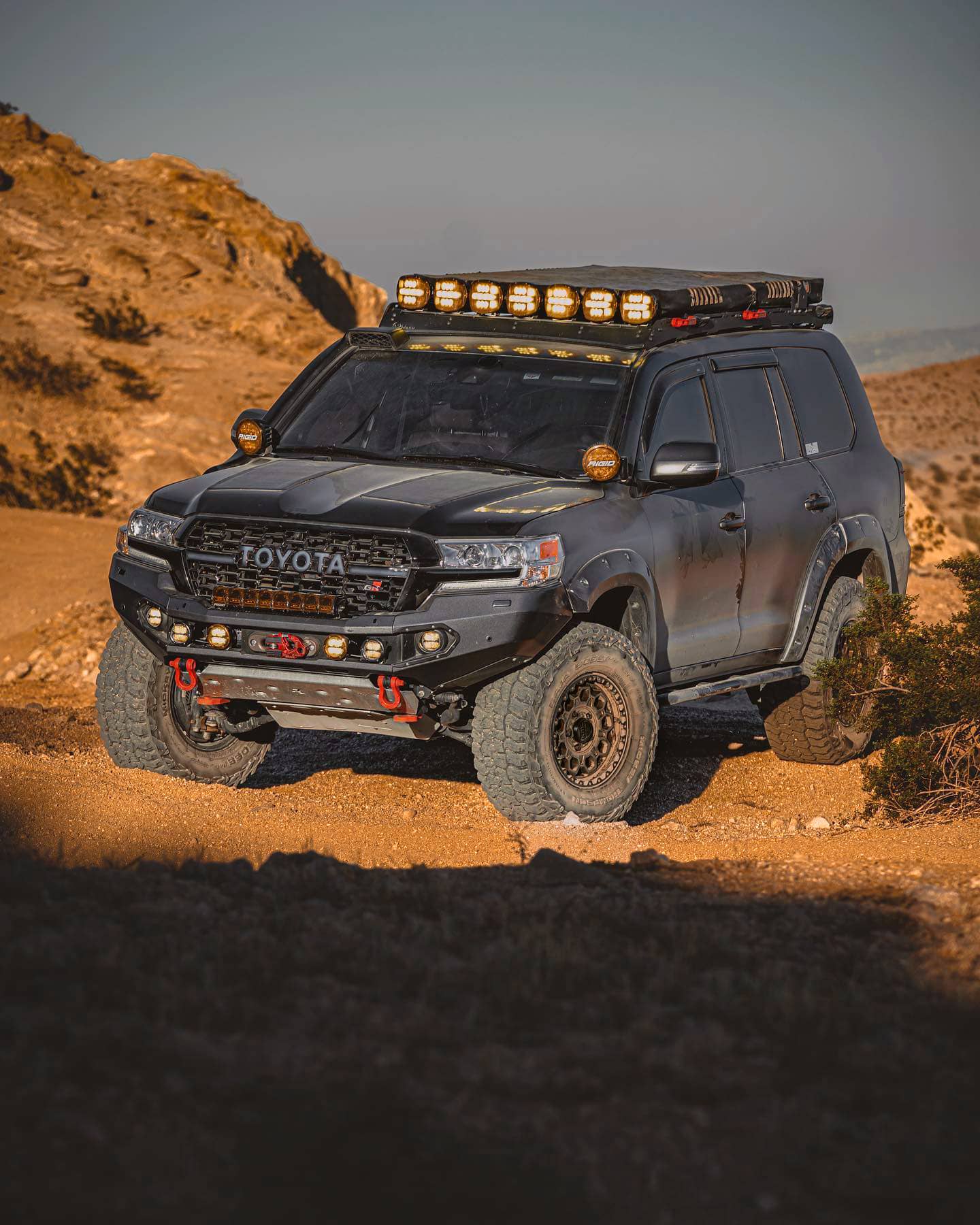 Key Specs and Features
The modern LX570 comes equipped with a powerful 5.7L V8 engine and features an 8,500-pound towing capacity, full-time four-wheel drive with a TORSEN®12 limited-slip center differential, and Adjustable Crawl Control. It also boasts Multi-terrain ABS, Adaptive Variable Suspension (AVS), Active Height Control (X-AHC), and Vehicle Stability Control (VSC), making it well-suited for varying and challenging terrains. These features enhance the LX's adaptability and performance in off-road conditions while maintaining ride comfort and handling precision.
Best Generation for Off-Roading
Determining the best generation of LX for off-roading can be challenging, as older models like the LX450 utilized more analog technology with front, rear, and center locking differentials (often called triple locked). In contrast, newer models have only a center locking differential but feature a plethora of cutting-edge electronic assistants, enhancing their capability on rough terrain. Both old and new generations bring their unique strengths and capabilities to the table, making the choice largely dependent on individual preferences and needs.
"Why did you choose a Lexus LX470 for your project?

– Reliability, this think is like a tank! I've been wanting to have a 100 series ever since I went into overlanding scene. – Adrian, the owner of a 1999 Lexus LX470 in our interview dedicated to his project".
Benefits of Lexus LX
The Lexus LX serves as the flagship model, embedding a powerful V8, laden with luxury features, and serious off-road capabilities. It's renowned for its spacious interior, offering three rows of seats to accommodate more passengers comfortably. What sets the LX apart is its ability to deliver high levels of luxury and comfort alongside robust off-road proficiency, providing a seamless experience for both everyday commuting and adventurous escapades.
Disadvantages
Despite its luxury and capabilities, the Lexus LX does come with its set of disadvantages. Its substantial weight and large engine contribute to significant fuel consumption. Additionally, some off-road enthusiasts may desire factory front and rear lockers, which are absent in the LX, though aftermarket solutions are readily available to address this.
Aftermarket Parts Availability
The Lexus LX benefits from extensive aftermarket support, largely because it shares its underpinnings with the Toyota Land Cruiser 200 Series. Australian companies, in particular, have developed and produced many 4×4 parts, enhancing the LX's off-road potential and allowing owners to customize their vehicles according to their preferences and requirements.
LEXUS RX350/330, RX450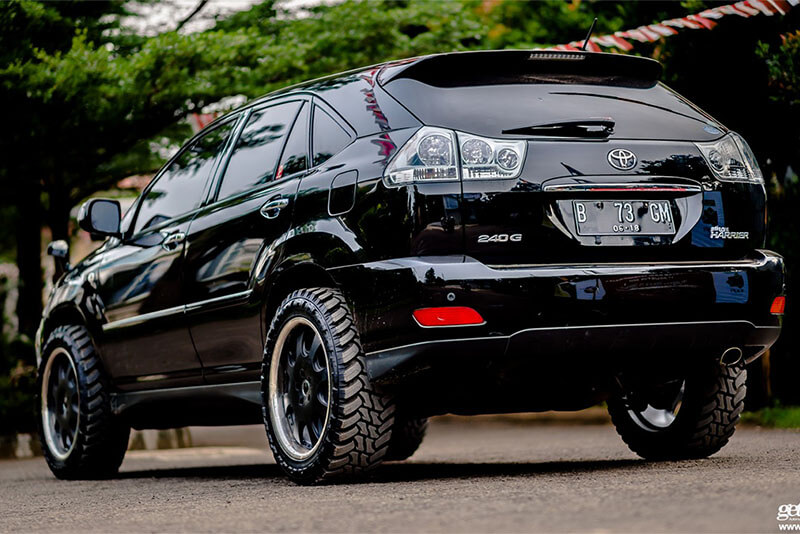 Form Factor
The Lexus RX series, encompassing the 330, 350, and 450 models, is characterized as a unibody crossover, blending the handling and comfort of a car with the versatility and spaciousness of an SUV. Its design and construction make it a suitable option for those seeking a vehicle that can handle daily commuting and light off-road excursions with equal aplomb.
Key Specs and Features
While the features and specs of the Lexus RX models vary depending on the generation, generally, all RX models are equipped with all-wheel drive and traction control, enabling them to handle light off-roading tasks efficiently. These features allow the RX series to maintain stability and control when traversing uneven and challenging terrains.
Best Generation for Off-Roading
Comparing generations for their off-road capability is challenging due to the variations in their construction and features. The 1st generation utilizes full-time four-wheel drive with a viscous coupling center differential, Traction Control (TRAC), and Vehicle Skid Control (VSC). The 2nd generation employs an all-wheel-drive (AWD) system with a viscous limited-slip center differential and VSC. Meanwhile, the 3rd and 4th generations use Active Torque Control AWD, performing commendably in off-road conditions, especially when equipped with A/T tires. Each generation brings its unique approach to off-roading, catering to different preferences and needs.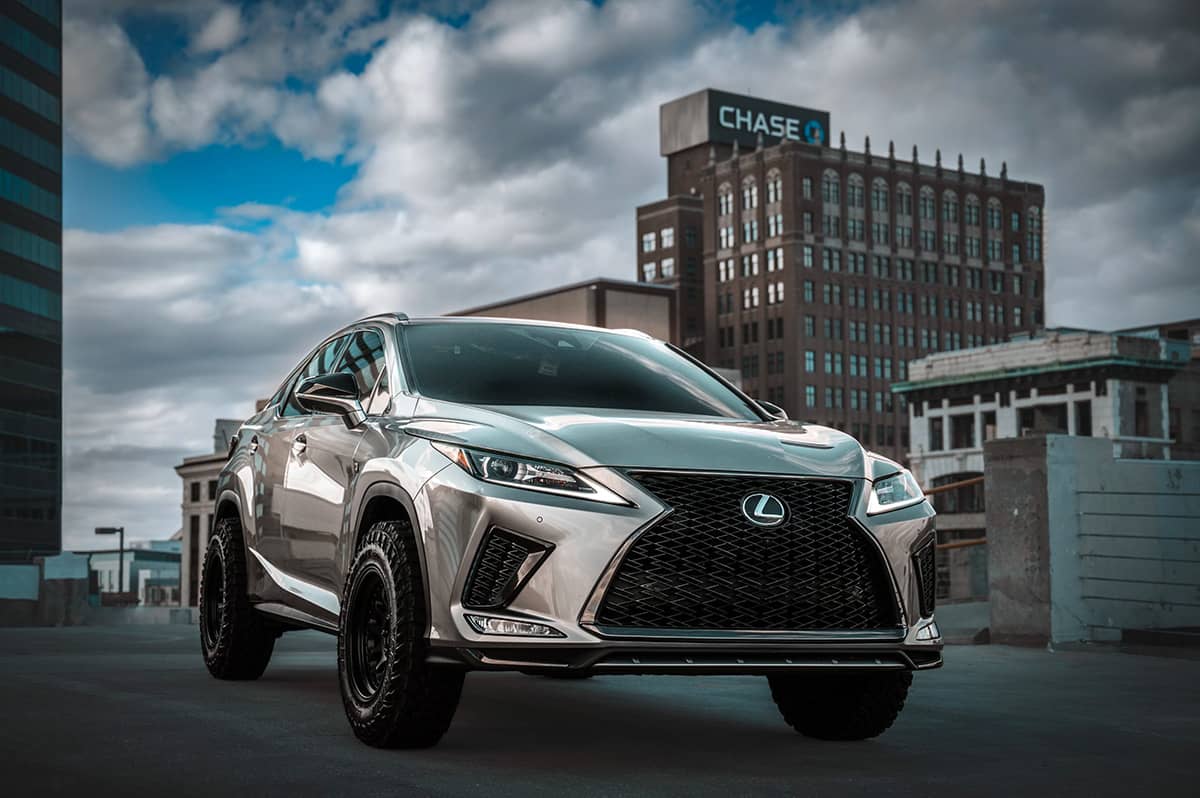 Benefits of Lexus RX
The Lexus RX series sets itself apart with car-like handling and minimal body roll compared to larger body-on-frame models, offering efficiency and superior handling on paved roads. One of the attractive points of used RX models is that they are often well-maintained, affordable, and are rarely used for off-roading, ensuring a higher likelihood of being in good condition. The RX is a harmonious blend of elegance, comfort, and light off-road capability.
" – We chose the RX because of its tried and true power house of a motor, its sleek design and comfortable interior. While we keep a 1998 4Runner around to get us through the more advanced trails, we still like to ride on M/T's and get off the beaten path in comfort should we ever see the itch to off-road. The RX 350 is ideal for those light trails and sandy beaches. It has an AWD drivetrain and a "center diff lock", which I think is a very understated feature of this vehicle. Not many folks who buy this crossover think to take it anywhere other than the road, given its comforting and sporty ride.". – Jay & Taylor Bamba, from Saint Augustine, Florida in our interview dedicated to their RX350 Off-road project"
Disadvantages
Despite its versatility, the Lexus RX is not primarily designed for off-road use, thus possessing limited off-road capabilities, lower ground clearance, and being more prone to damage when compared to the more rugged GX and LX models or other dedicated 4×4 vehicles. It may not fully satisfy those seeking intensive off-road experiences due to these limitations.
Aftermarket Parts Availability
Finding off-road-specific parts for the Lexus RX can be challenging due to its crossover nature and design emphasis on urban driving. However, there are model-specific lift kits and universal accessories available for those who wish to enhance the off-road capabilities of their RX models slightly. These modifications, although limited, can offer a degree of customization for owners looking to explore light off-roading with their Lexus RX.
LEXUS NX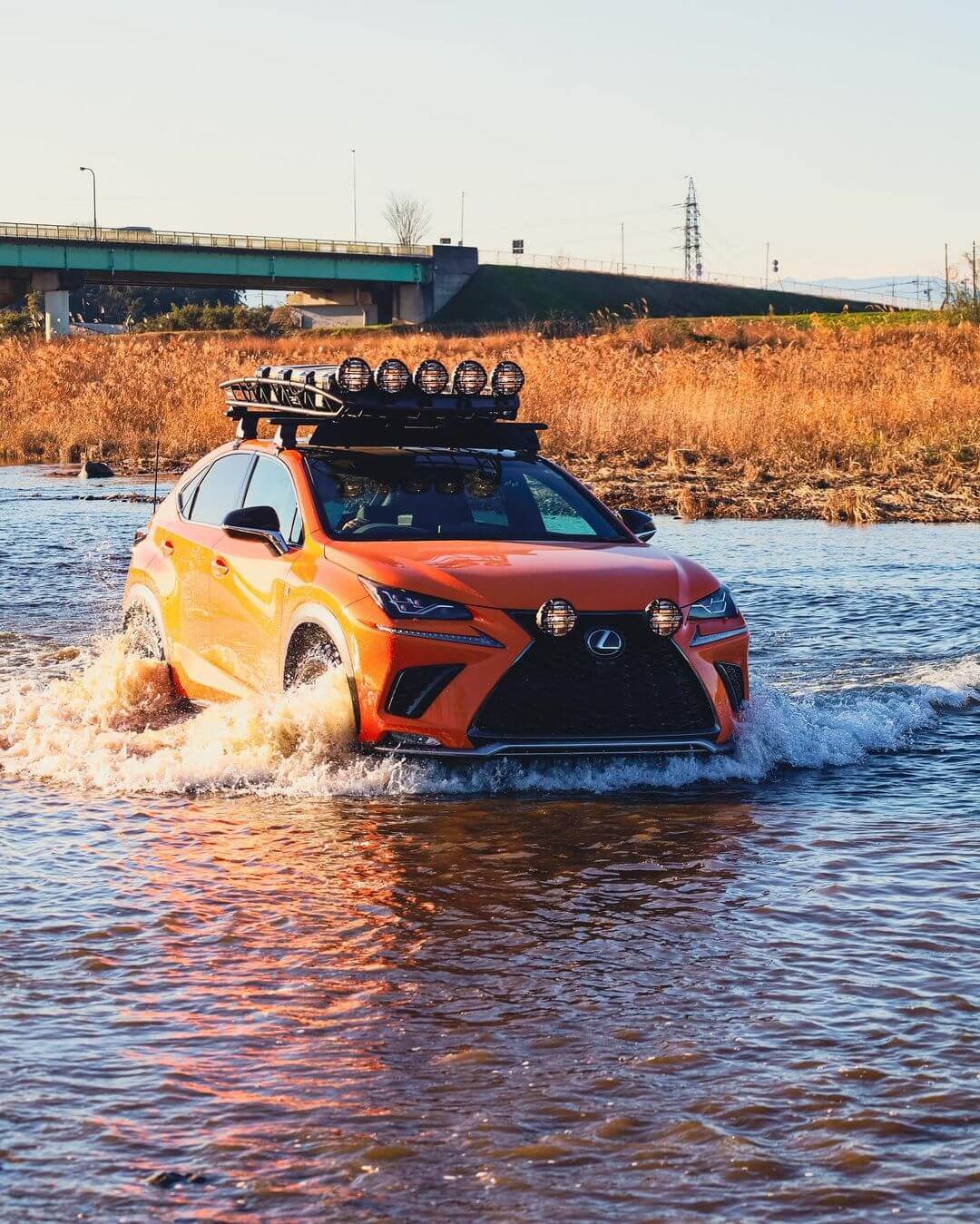 Form Factor
The Lexus NX is categorized as a compact crossover, meticulously crafted to offer a blend of luxury, practicality, and compact dimensions. Its compact stature doesn't compromise its presence, with sleek design lines and innovative features making it a distinctive choice in the crowded compact crossover segment.
Key Specs and Features
The Lexus NX boasts a ground clearance of 7.7 inches and comes equipped with sizable 29″ factory tires, quite substantial for a compact crossover. It features an All-Wheel-Drive system with the ability to send 100% of power to the rear wheels, achieving a 50/50 power distribution to each wheel. Additionally, it is fitted with Vehicle Stability Control (VSC), enhancing its stability and control in various driving conditions, and allowing it to handle light off-roading scenarios with relative ease.
Benefits of Lexus NX and what sets it apart
While the Lexus NX is smaller than its sibling, the RX, and not primarily designed for off-roading, it holds the potential for light off-road adventures with specific modifications. It bears significant resemblance to the current Toyota RAV4, which enjoys popularity among AWD off-roaders. Its compact size, coupled with its shared traits with the RAV4, lends it a unique appeal for those who desire a blend of compact luxury and light off-road capability.
Disadvantages
One of the notable limitations of the Lexus NX is its low front bumper overhangs, which restrict the approach angle and the installation of larger tires, although modifications are still feasible. These design aspects might pose challenges for those looking to push the vehicle's off-road capabilities.
Aftermarket Parts Availability
Finding model-specific aftermarket parts for the Lexus NX can be quite a challenge, essentially limiting owners to universal accessories. However, this limitation can be viewed as a creative challenge for enthusiasts, potentially leading to innovative and unique modifications to enhance the vehicle's off-road abilities.
Lexus UX
The Lexus UX stands out as a stylish urban crossover, meticulously crafted with a primary focus on city driving, rather than off-roading. While its design and build may not align with conventional off-roading vehicles, the all-wheel-drive capability technically opens up the possibility for light off-road adventures and traversing compromised road conditions, especially when augmented with suitable modifications and all-terrain tires.
Although there haven't been notable off-road builds based on the Lexus UX to date, its parallels with vehicles like the Subaru Crosstrek, Hyundai Kona, Volvo V40 Cross Country, and similar models from Mercedes hint at an underlying creative potential waiting to be explored by enthusiasts willing to venture beyond the paved paths and into uncharted territories.
Lexus Off-road Features Comparison Table & Ranking
| Model | Form Factor | Key Off-road Features | Best for Off-Roading | Aftermarket Parts |
| --- | --- | --- | --- | --- |
| Lexus GX460/470 | Body-on-frame SUV | A-TRAC, DAC, HAC, lsCD, RAHC, KDSS | All Generations | Extensive |
| Lexus LX450/470/570 | Full-size SUV | TORSEN®12, Adjustable Crawl Control, Multi-terrain ABS, AVS, X-AHC, VSC | Both old and new generations | Extensive |
| Lexus RX350/330/450 | Unibody Crossover | All-Wheel Drive, Traction Control | 1st and 2nd generations | Limited |
| Lexus NX | Compact Crossover | AWD, VSC, 7.7″ Ground Clearance | With specific modifications | Very Limited |
Key Takeaways
Lexus' larger, body-on-frame SUVs such as the LX and GX models are adept at off-roading, offering robustness and advanced features that make them ideal for tackling a variety of challenging terrains.
While AWD Crossovers like the Lexus RX and NX can manage light off-roading and, with modifications such as lifts and the addition of A/T or M/T tires, can venture into mild off-roading, they inherently have limitations in off-road performance due to their design and build.
Lexus vehicles are renowned for their exceptional quality and reliability, ensuring longevity and consistent performance, whether maneuvering city streets or navigating rugged landscapes.
Even the compact and urban-oriented models like the Lexus UX, which are not designed with off-roading in mind, hold potential for creative modifications and light off-road explorations, reflecting the versatility and adaptability inherent in Lexus vehicles.
FAQ:
Can Lexus SUVs be used for serious off-roading?
– Yes, particularly the body-on-frame SUVs like the Lexus GX and LX are well-suited for serious off-roading due to their robust construction and advanced off-road features.
What does "triple locked" mean in terms of Lexus vehicles like the LX450?
– A "triple locked" Lexus, such as the LX450, refers to the vehicle having lockable front, rear, and center differentials, enhancing its off-road capability by providing improved traction on challenging terrains.
Does the Lexus LX have a locking rear differential?
– Only the first generation Lexus LX450 had locking front, center and rear differentials. Newer Lexus LX470 and LX570 come equipped with a center locking differential ATRAC and other advanced features that imitate lockers to certain extent.
Is it possible to go off-road in a Lexus RX?
– Yes, the Lexus RX can handle light off-roading due to its all-wheel-drive system and other features but is not suited for more challenging off-road conditions.
What's the maximum tire size that can be mounted on a Lexus RX for off-roading?
– A 31″ tire is the largest that can comfortably be mounted on a Lexus RX without significant modifications.
Can 33″ tires be mounted on a Lexus LX for off-roading?
– Yes, the Lexus LX can accommodate 33″ tires, allowing for enhanced off-road capability.
Is it possible to mount 35″ tires on a Lexus LX?
– Yes, mounting 35″ tires on a Lexus LX is possible with the addition of a lift to ensure proper clearance and fitment.
Conclusion
Having had the opportunity to drive various Lexus models, I can earnestly vouch for their unparalleled quality and remarkable performance. The Lexus GX and LX, with their robust construction and advanced off-road features, have proven to be exceptional in navigating challenging terrains, making them fantastic choices for off-road enthusiasts like myself.
Surprisingly, the Lexus RX and NX, despite not being designed as off-road-centric vehicles, have demonstrated impressive competence in handling light off-roading, revealing a hidden, versatile side to their urban elegance.
For those still harboring doubts about the off-road capabilities of these Lexus models, I highly recommend checking out the numerous interviews we've conducted with Lexus owners who regularly take their vehicles off-roading. These insightful conversations, linked below, serve as a perfect example to the adventurous spirit encapsulated in Lexus vehicles, blending luxury and ruggedness in harmonious synchrony.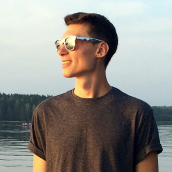 Matt Grabli
Matt brings over a decade of automotive expertise to his role as staff writer and editor at Offroadium.com. With an enduring passion for the off-road vehicles and adventures, he is devoted to creating interesting content that equips 4x4 enthusiasts with the knowledge to improve their rigs.