Toyota Land Cruiser 100 and its American twin brother Lexus LX470 are hands down some of the world's most capable off-road vehicles on the market of used cars. No matter if it's a 15 or 25 years old vehicle, the prices on such vehicle in pristine conditions remain on a pretty high level thanks to the everlasting durability and unique combination of comfort and 4×4 capabilities of this model.
If Toyota is the number one brand in terms of reliability, then an LX470 was the quintessence of all the best things this company could offer to a client back in the day. Twenty years down the road, these trucks still have plenty of things to offer to modern-day offroaders providing the luxury level driving experience combined with Jeep-worthy 4×4 qualities.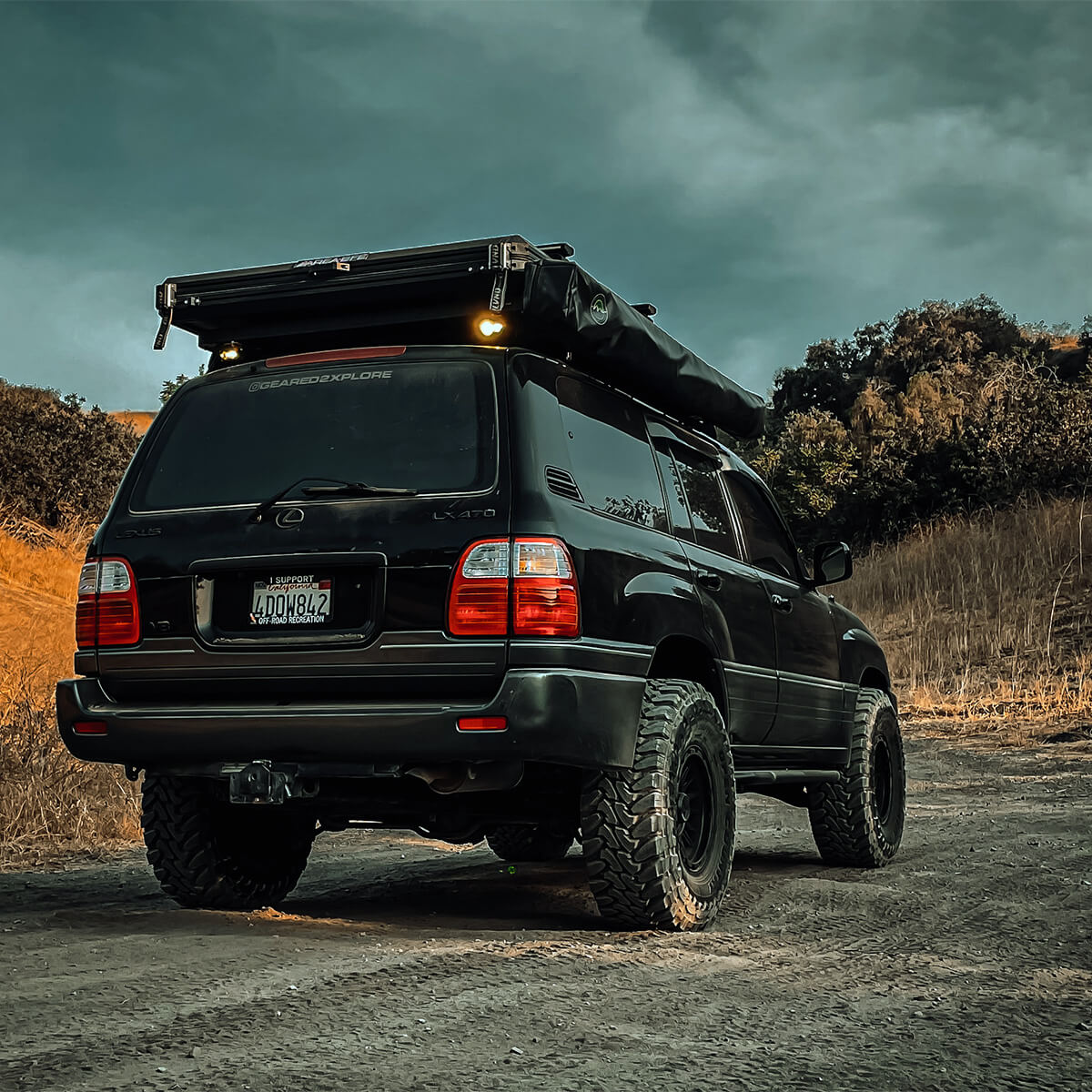 Speaking of Jeep, by the way, being equipped with a 4.7L V8 and a spacious 5-7 seater interior, the Land Cruiser/LX470 gives you everything that a Wrangler owner can only dream about without sacrificing on lockers, ground clearance, and the ability to run 33″ with little to no mods. No wonder a 100 Series Land Cruiser became one of the most popular SUV platforms for overland expeditions globally.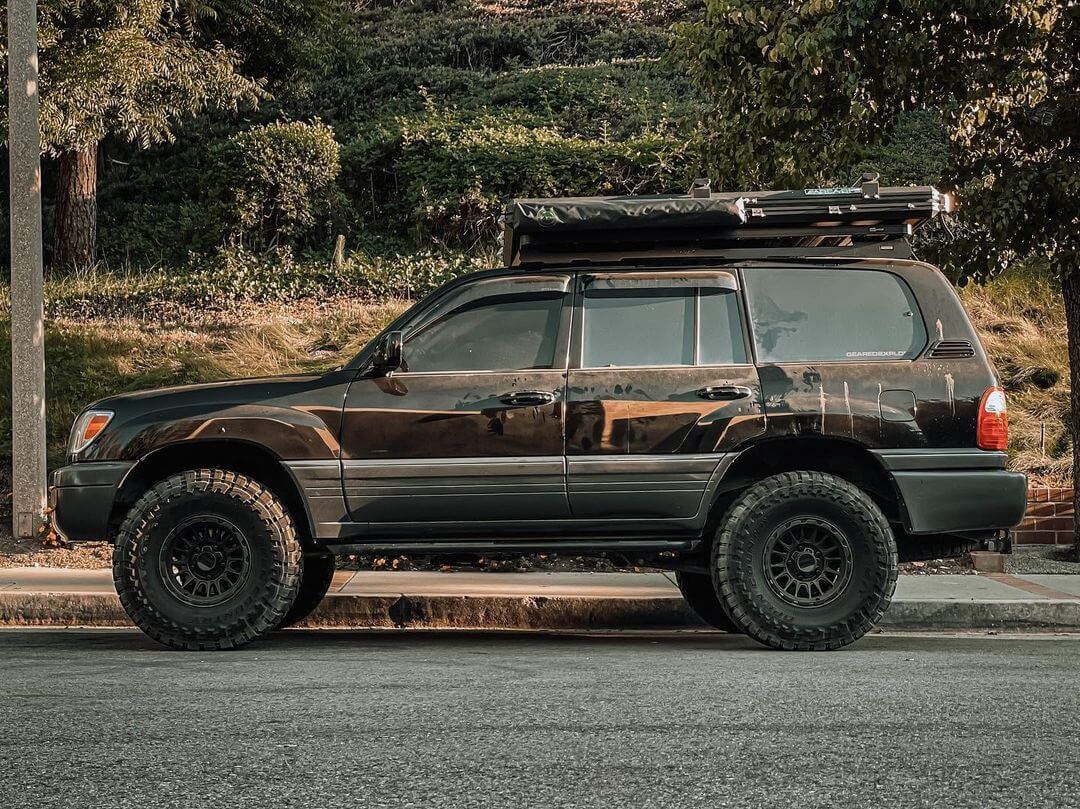 If you want the best off-road capabilities, have the money, and don't mind getting your hands dirty (even a Toyota/Lexus require regular maintenance or repairs with time), then snatching one of these would be your best bet. Taking into consideration the current pricing trend on LC80/LX450 models, a low mileage LX or a 100-Series Land cruiser can turn into a profitable investment over time.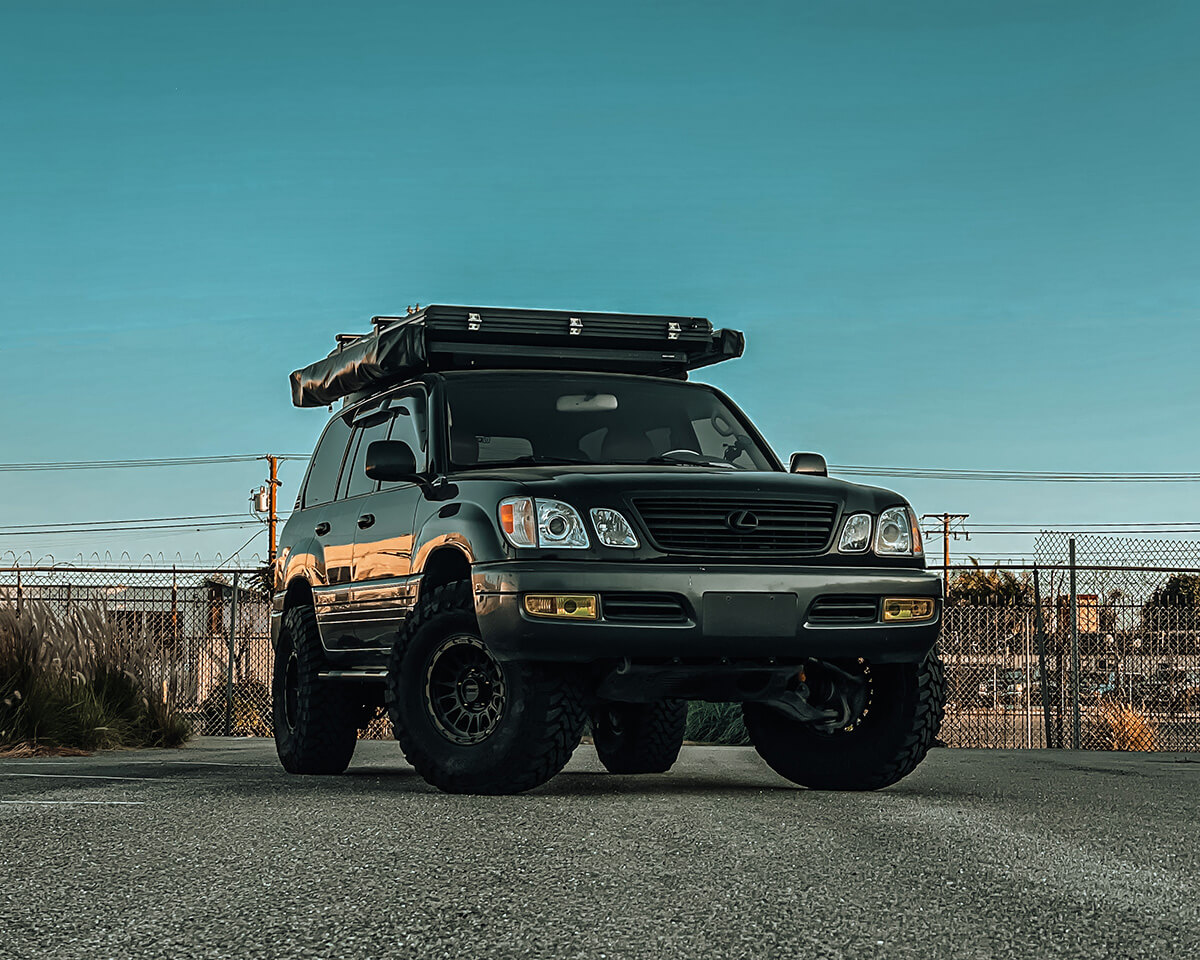 Let's pretend that you've nailed a great deal on your LX, and it's currently sitting in the driveway, waiting for some 4×4 action, but what would be your next steps in preparing it for a ride on more technical trails? To find the answer to this question, we decided to talk with the owner of this super clean 1999 Lexus LX470 that you see in the pictures, Adrian from Los Angeles, CA, who was kind enough to share his experience and provide a detailed insight at the specs and mods that he picked for his truck.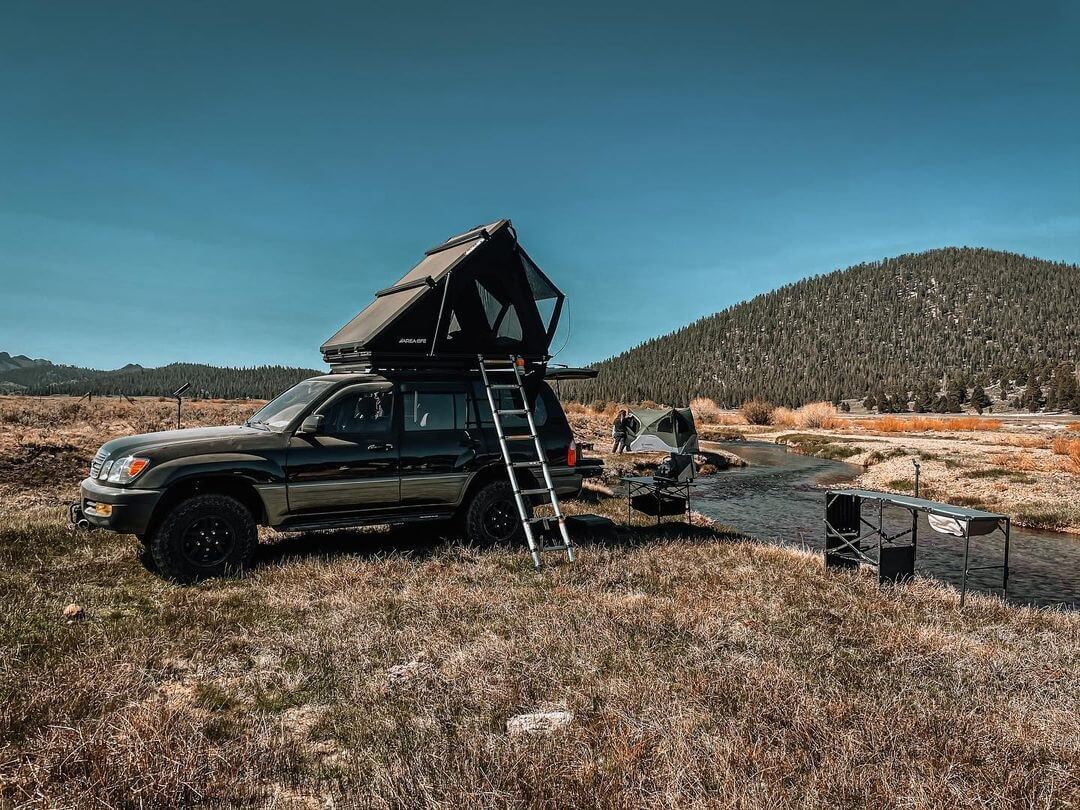 How did you become interested in off-roading?
– I would say I became more interested in Overlanding, offroading/camping. This is because I can spend some more time with my family, explore more and connect with nature.
Why did you choose a Lexus LX470 for your project?
– Reliability, this thing is like a tank! I've been wanting to have a 100 series ever since I went into overlanding scene. This is not my first rig but that time when I decided to be in this game, I couldn't find any decent 100 series within my price range. So I decided to get a Montero which I loved. But honestly, at the back of my mind, I still wanted to get 100 series. So the opportunity came and I grabbed it.
"Reliability, this thing is like a tank!"
What inspired you to choose this modification style?
– Family, I'm building this rig to be capable enough to take my family to places that we want to explore. Quality time with the family is priceless.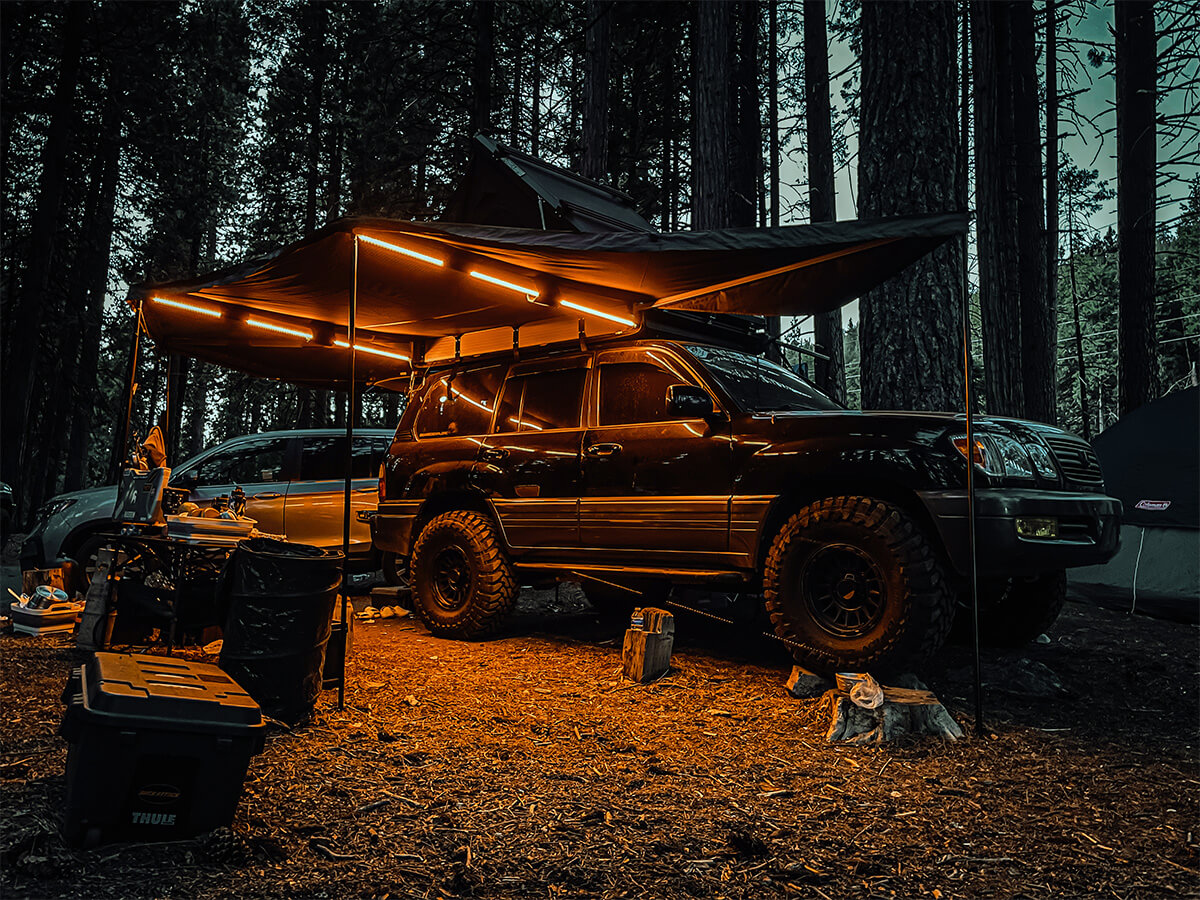 What challenges did you face while putting it together?
– Well I guess the big challenge is the expense! Let's face it, building a reliable rig is not cheap. When you start your build, you have to have a blueprint of what you want to do with your rig. This way you will have a clear direction on what upgrades you need and financially plan for it. Of course, plans change but the important thing is you have a clear path to follow.
"When you start your build, you have to have a blueprint of what you want to do with your rig."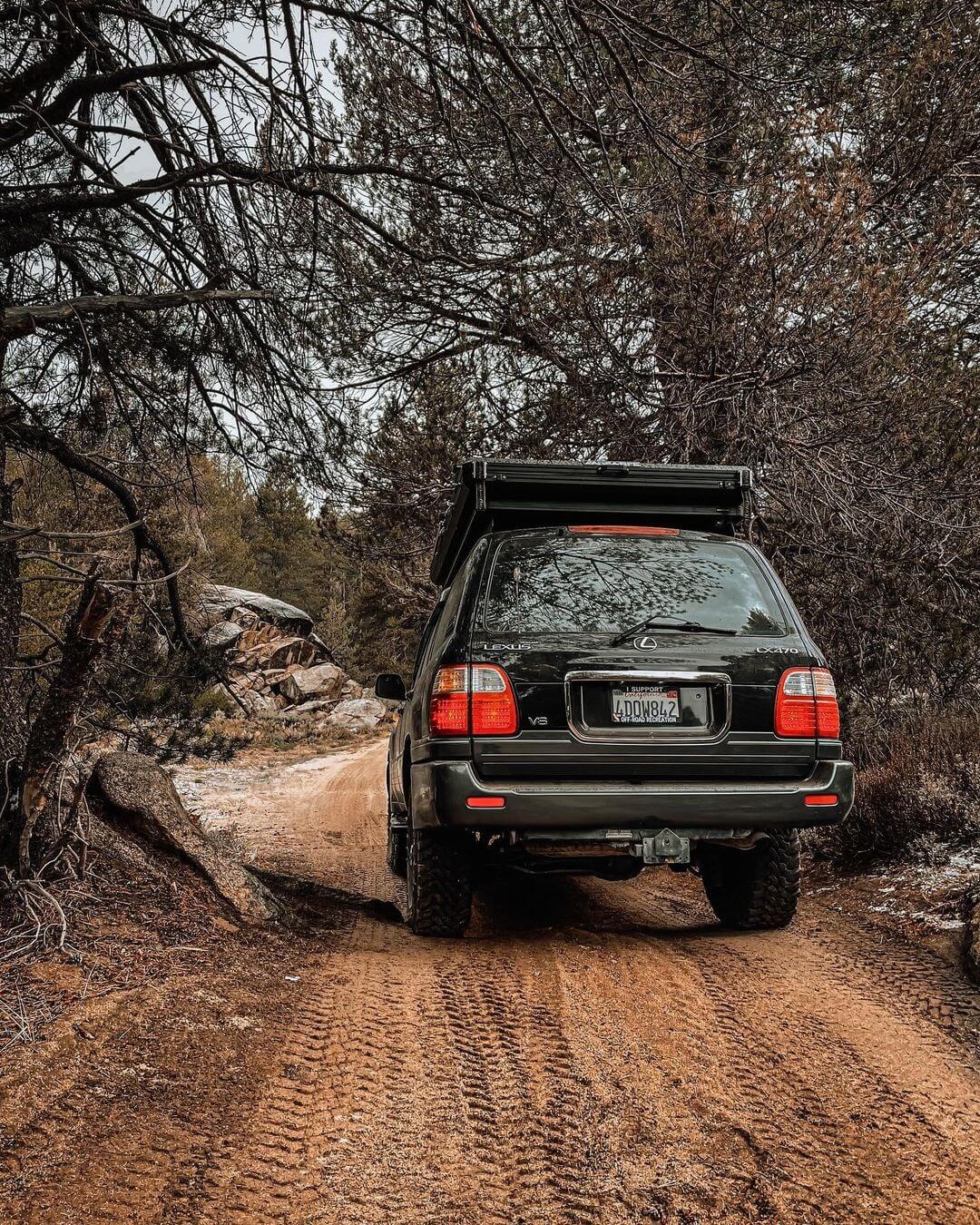 What do you love about your LX?
– What I love most about my rig is the reliability and the peace of mind that I know it can take me anywhere. As long as you take care of it, you're good!
Is it your daily or a weekend ride?
– Both.
Do you take it off-road? If so, where and how often?
– Yes, I do, I take it anywhere.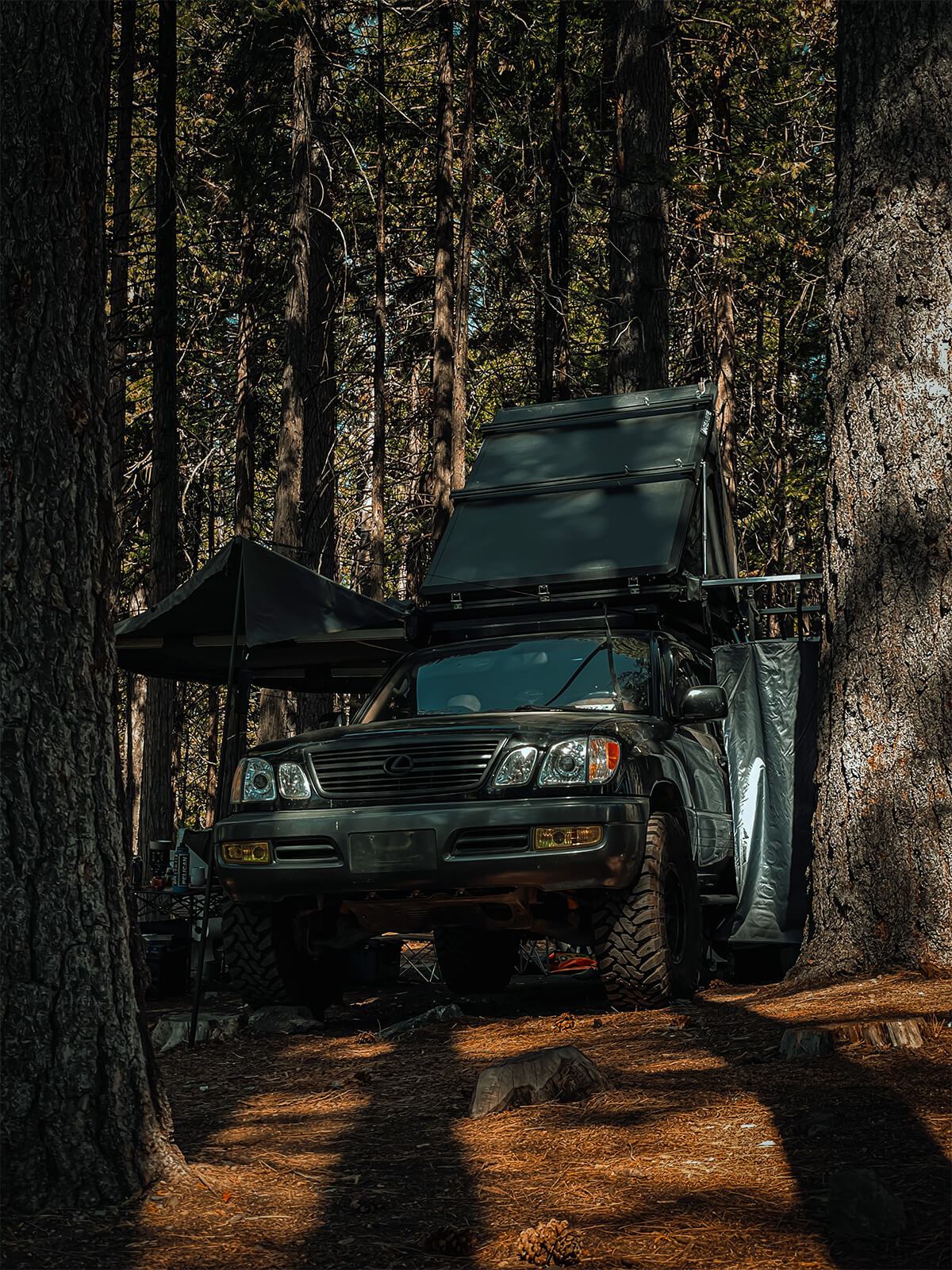 1999 Lexus LX470 Specs
Engine specs, modifications
Lift height and suspension modifications
OME 2.5″ Lift Kit with Heavy Duty springs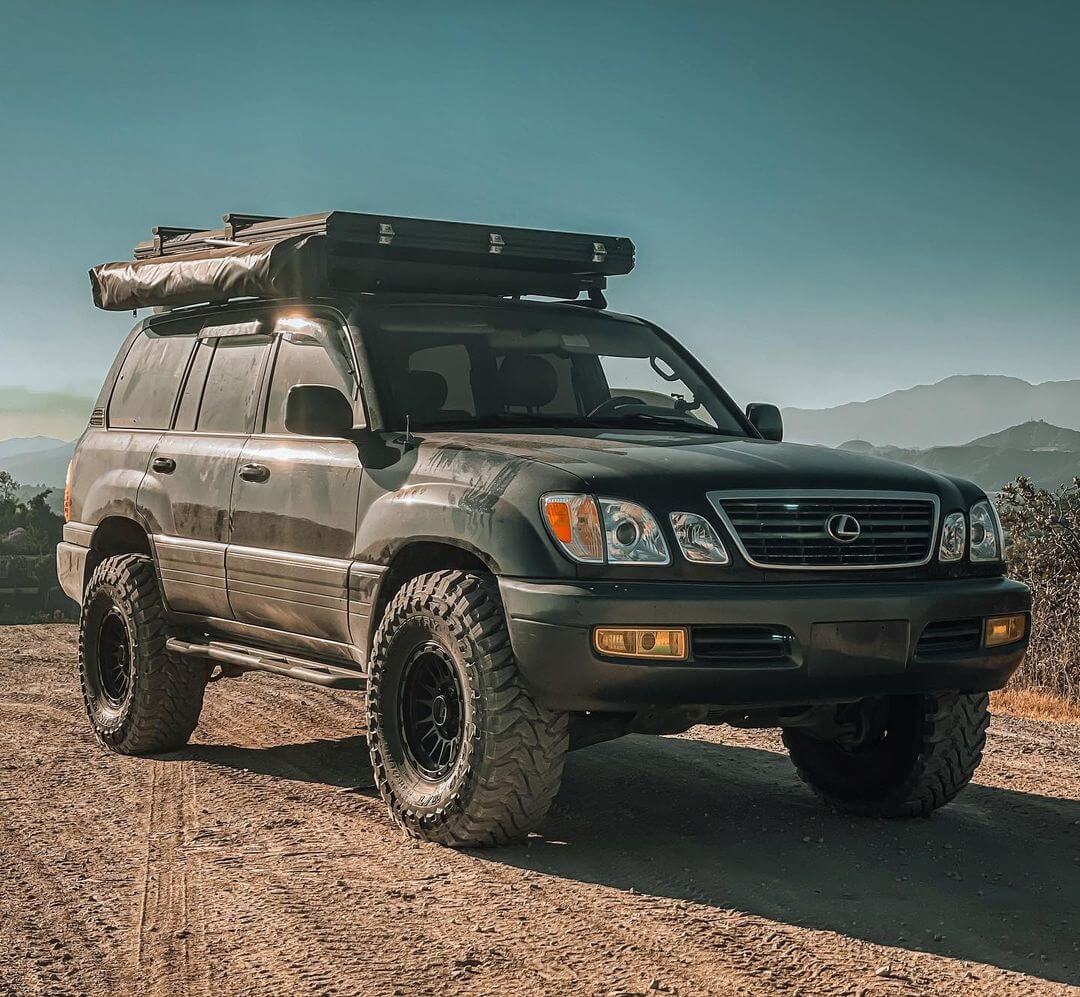 Wheel specs
Wheels: KMC 542 Impact 16×8 0 offset
Tires: Toyo Open Country Mud Terrain 315/75/16
Exterior mods
White Knuckle sliders
Baja Designs S2 sport driving combo chase lights
Frontrunner roofrack
OVS 270 awning
OVS shower room
AreaBfe rooftop tent
Waterport
Lasfit headlights
Blacked out grill and emblems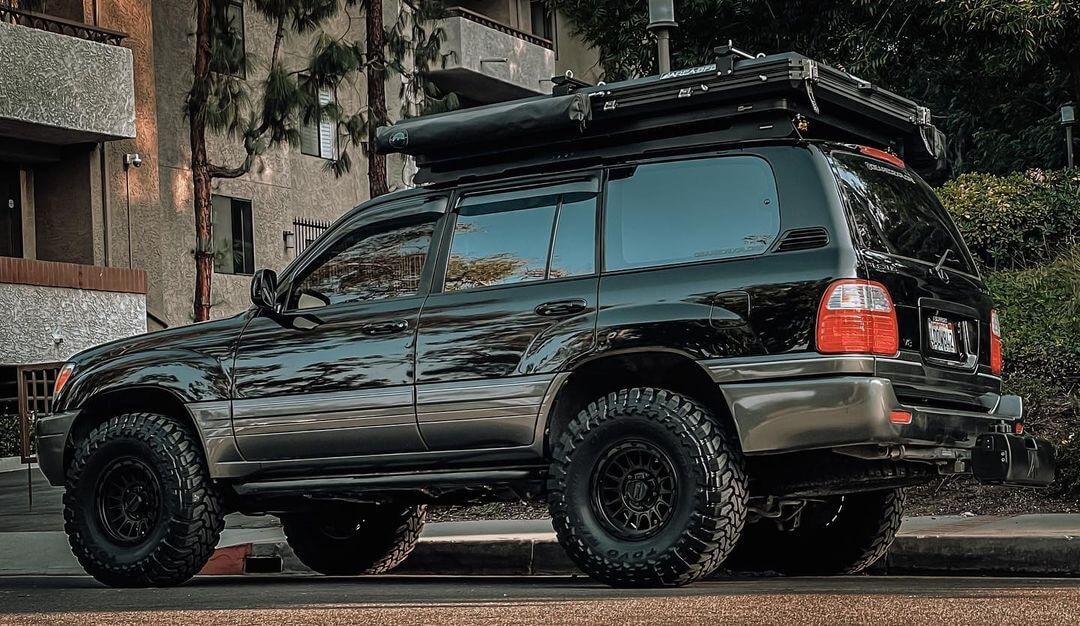 Interior mods
Scan gauge
Ben 3d build Ipad mount
Ram mounts
What are your future plans about this vehicle?
– To make it as reliable as I can so it can take me anywhere. I would love to drive it cross country if I have the time.
Anything else you would like to share about your vehicle or about the off-roading in general?
– Take good care of your rig and it will take care of you. Whenever you go overlanding/offroading always remember, pack in pack out! Leave it better than you found it.
"Whenever you go overlanding/offroading always remember, pack in pack out! Leave it better than you found it."
Watch the progress and find out more about this Lexus LX470 overland adventure project by visiting the Instagram profile of the owner: @geared2xplore!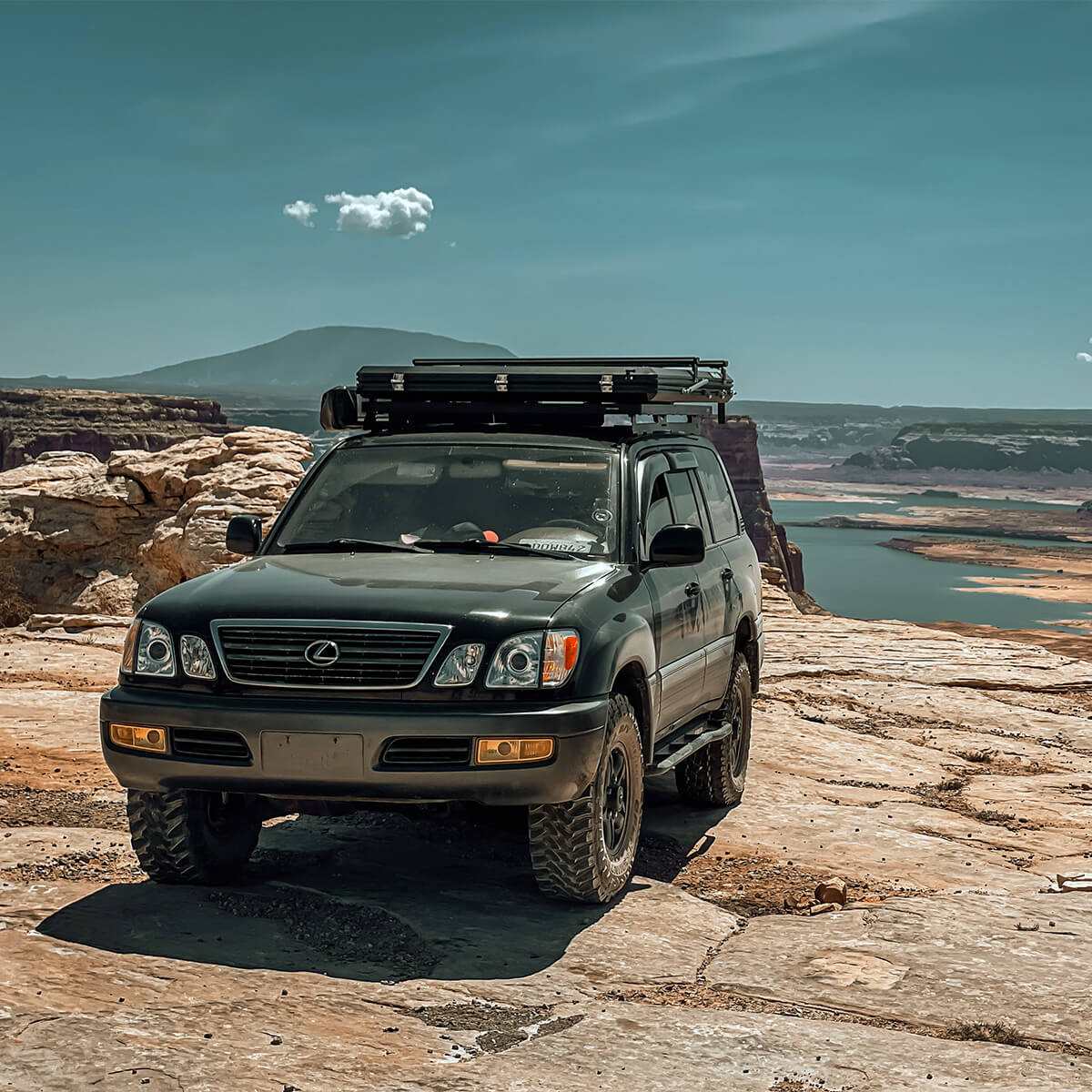 Related Parts & Mods
– Inspired by this Lexus LX470 build and looking to prepare your own SUV for off-road adventures? Some parts used in this build were sourced from custom shops or custom made, but our team has put together a list of similar products and accessories available online that may help you to achieve similar results:
Wheels
Roof Rack
Shower
Roof Top Tent
Awning
LED Lights
*Before ordering any part or accessory, it is recommended that you verify its fitment with a qualified professional and/or seller. We are not responsible for fitment or other issues that may arise from using the products featured on our website.
Stay tuned for more project reviews on Offroadium.com – Follow us on social media, and share this write-up if you enjoyed reading it!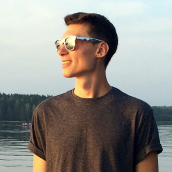 Matt Grabli
Automotive journalist and technical writer at Offroadium.com with more than 10 years of experience in the sphere of aftermarket parts and 4×4 vehicle modifications. Passionate about off-roading, outdoor adventures, and an active lifestyle.