Can a Lifted 4×4 Really Drift? This Supercharged Land Cruiser Does it With Ease!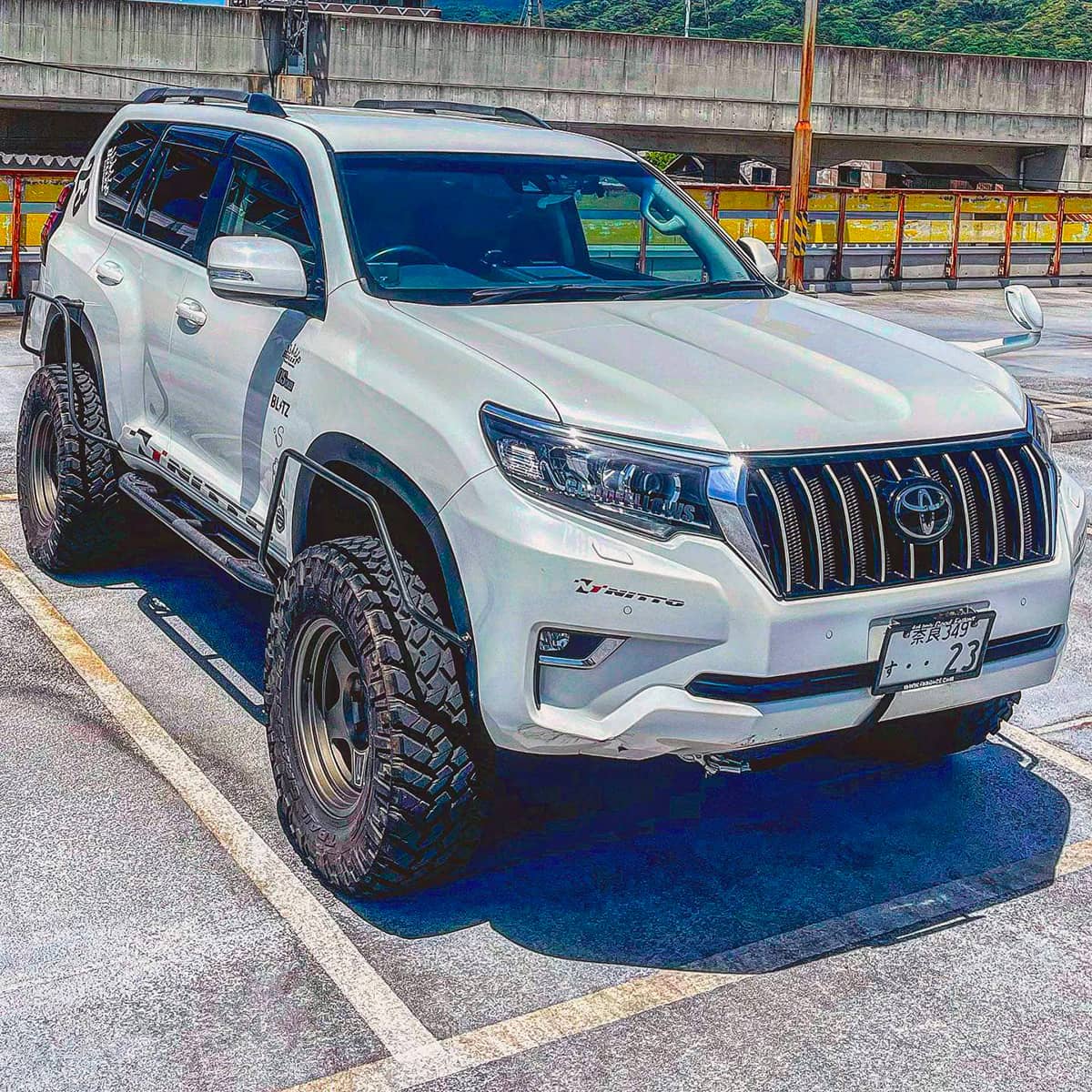 Drifting is typically associated with lightweight sports cars that have been modified for the purpose of going sideways around corners. But what about heavier vehicles like lifted 4×4 trucks and SUVs? We know they can do it on dirt, sand and snow, but is it possible for them to drift on the pavement?
The owner of this lifted Toyota Land Cruiser Prado 150 from Japan proves that anything is possible if you have the right vehicle. Despite the weight of 5,000lbs, his rig shows pretty good results in doing donuts and curving through the drift course with 35s and a long travel suspension lift!
While it looks and feels like a lot of fun, the high center of gravity on trucks (especially if they're lifted) improves the risk of a rollover. The best way to stay out of trouble – do not attempt this with your rig.
Doing this in a regular lifted 4×4 would be quite dangerous because of the roll-over risk, but this stock-looking Prado is hiding some serious mods.
How He Did It
So how did he manage to make his Prado drift like a champ? For starters, the Prado is equipped with an OS Giken Super Lock LSD (limited slip differential), which allows for better traction and control. This product is widely used for race car applications as well as the 4x4s.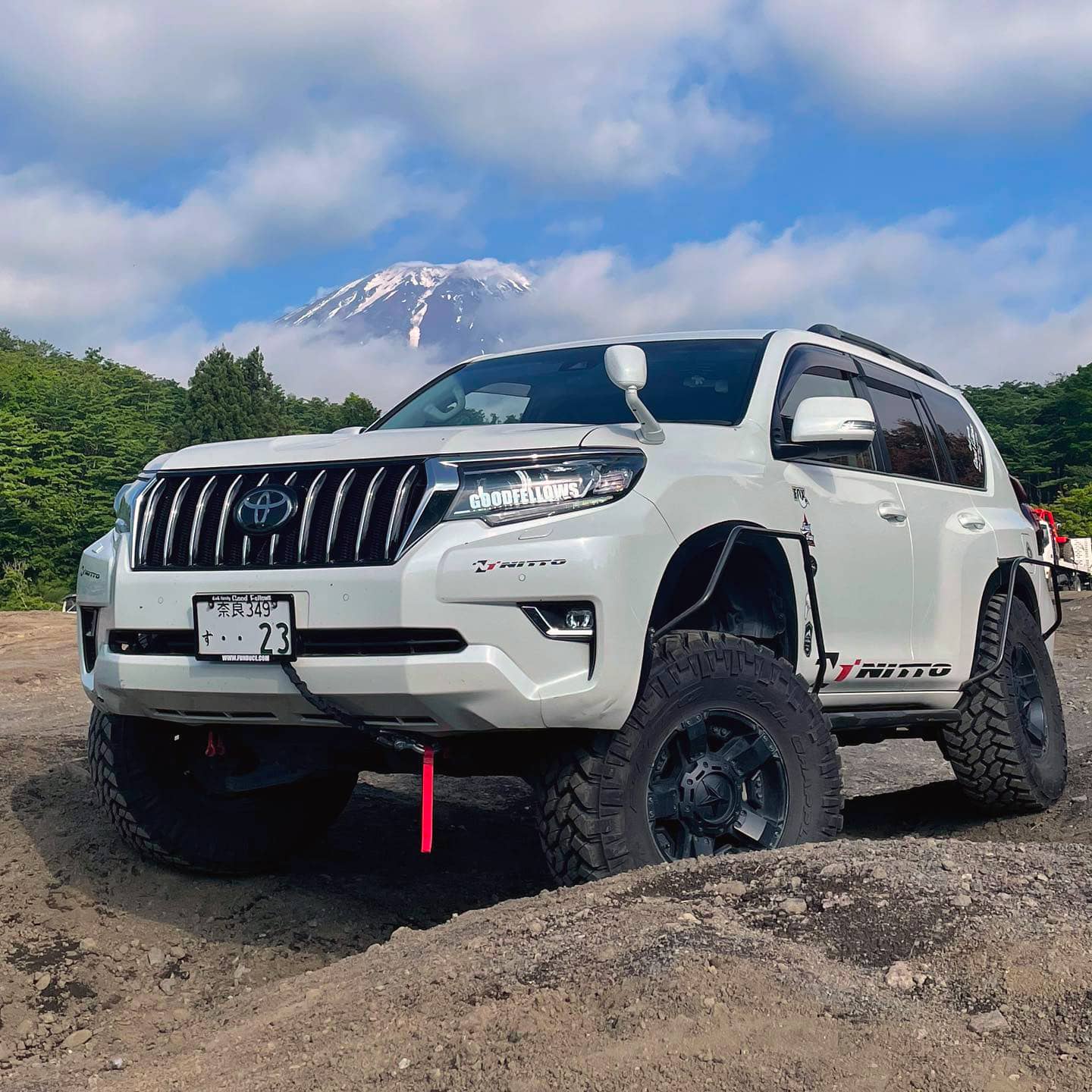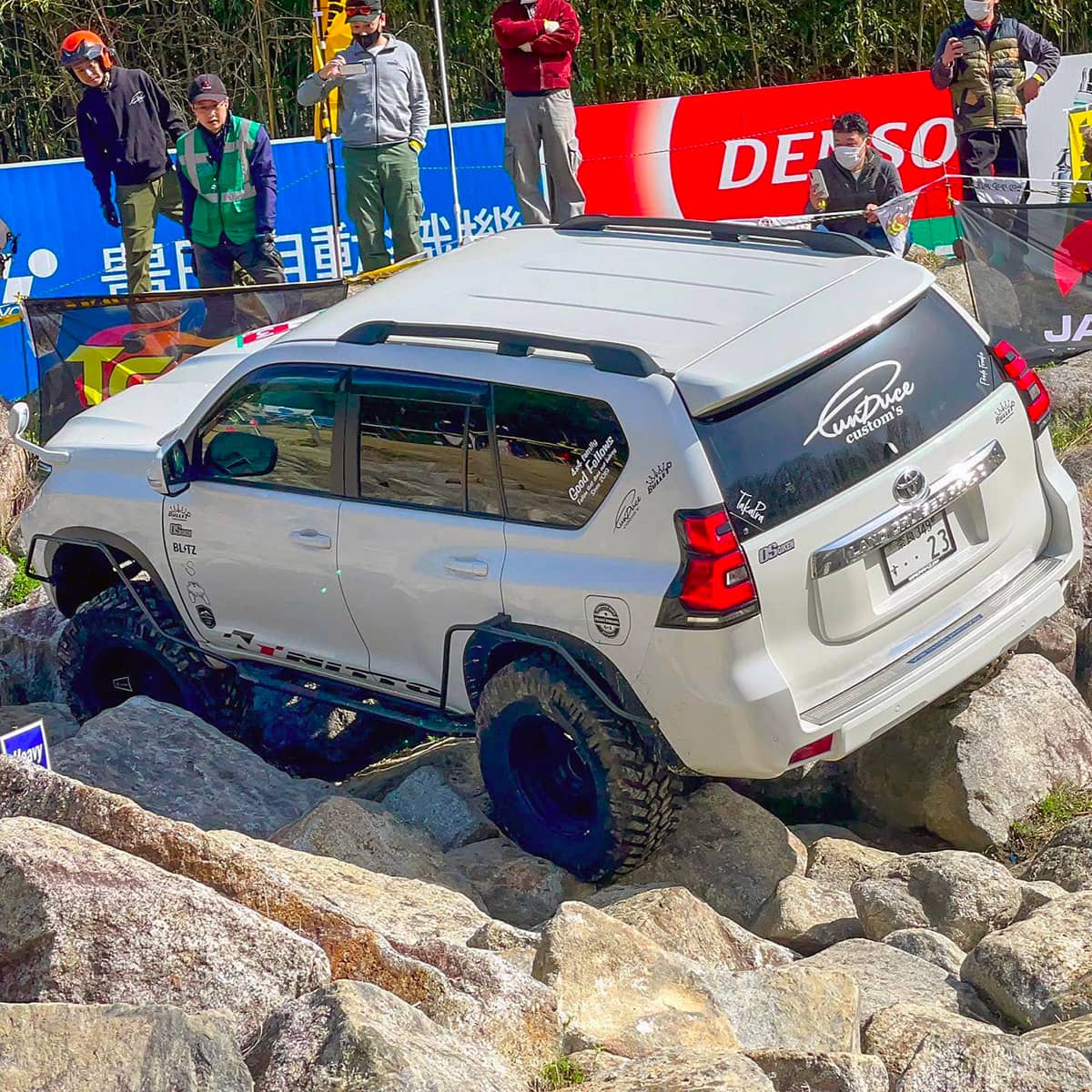 "The OS Super Lock LSD instantly reacts and transitions smoothly from both free and locked positions, thus combining advantages of a normal differential's drivability and a race limited slip differential's performance and stability" – Osgiken.
Chaos Fabrication's long travel kit with extended upper and lower control arms has widened the track, making Prado more stable and predictable. 2-way adjustable Bullet shocks with remote reservoirs allow the owner to stiffen up the suspension for the track or set it to the soft mode when going off the pavement.
The stock 4.0L engine hardly provides enough torque to shift massive 35-inch Nitto Trail Grappler M/T tires in a spin, but thanks to the supercharger setup under Blitz control it became reasonably possible.
Of course, this rig was not built to drift in the first place. It's a typical pre-runner-inspired build designed to conquer all kinds of off-road obstacles and look awesome while doing so.
Specs – Toyota Land Cruiser Prado 150
Engine:
4.0L Supercharged
Blitz control module
Suspension & Drivetrain:
Total Chaos 3.5 Long travel kit with extended arms
Bullet shocks with remote reservoirs 2-way adjustable
OS Giken Super Lock LSD
Wheels:
Bradley Forged Takumi Rims
Nitto Trailgrappler M/T Tires 295/70R17 (35 x 12.5 R17)
Gear:
CL Link CW9500 Winch behind the stock bumper
Rocksliders
Fender Guards
Conclusion
While it's certainly not something that we would recommend trying at home, it's impressive to see what this guy was able to do with his lifted 4×4. With the right modifications, anything is possible!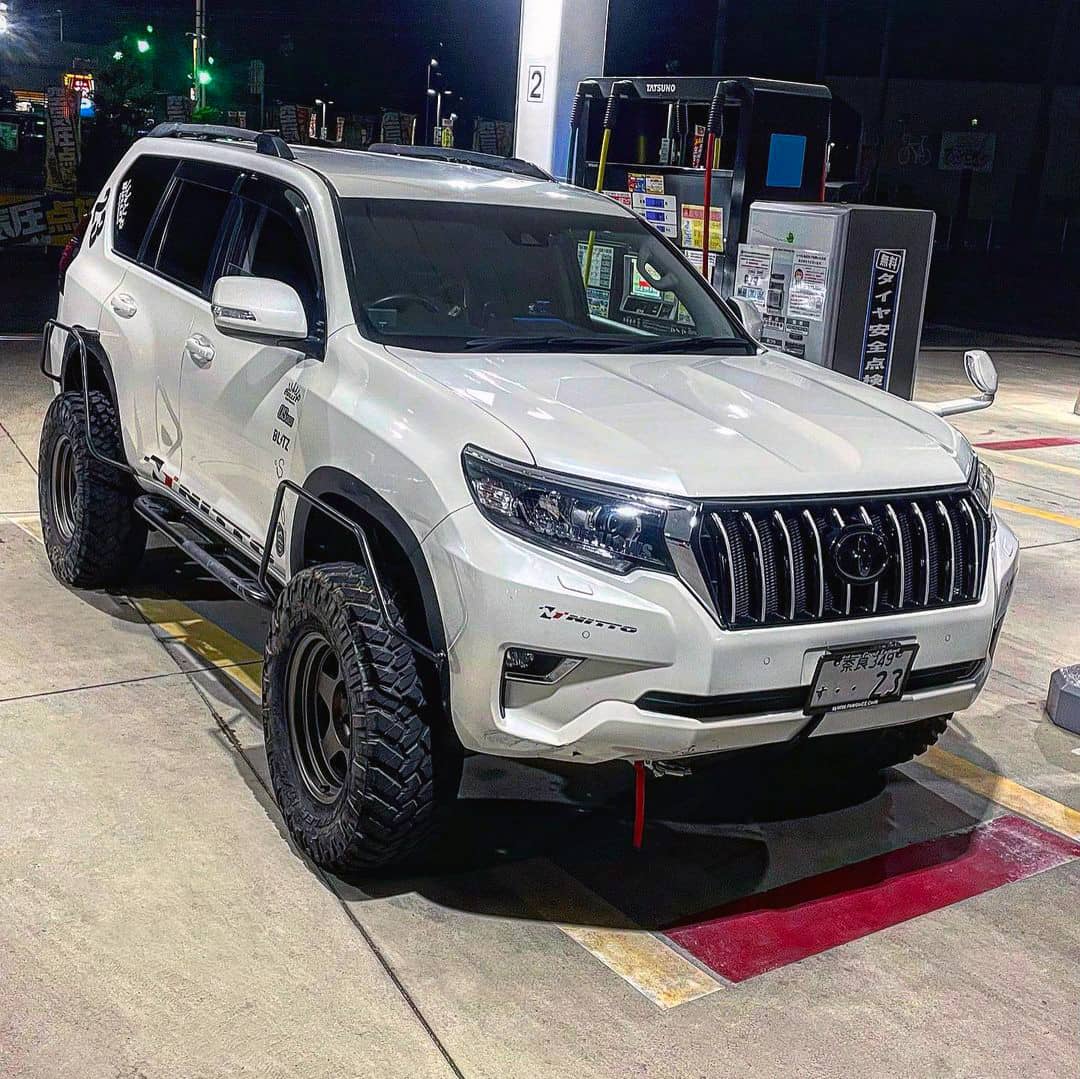 Watch the progress and find out more about this Toyota Land Cruiser Prado project by visiting the Instagram profile of the owner: @kingtakapra!
Stay tuned for more project reviews on Offroadium.com – Follow us on social media, and share this write-up if you enjoyed reading it!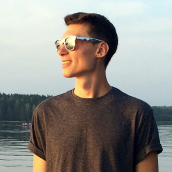 Matt Grabli
Automotive journalist and technical writer at Offroadium.com with more than 10 years of experience in the sphere of aftermarket parts and 4×4 vehicle modifications. Passionate about off-roading, outdoor adventures, and an active lifestyle.