Lifted Land Rover Discovery 2 TD5 on 35s – Overland Rig from UK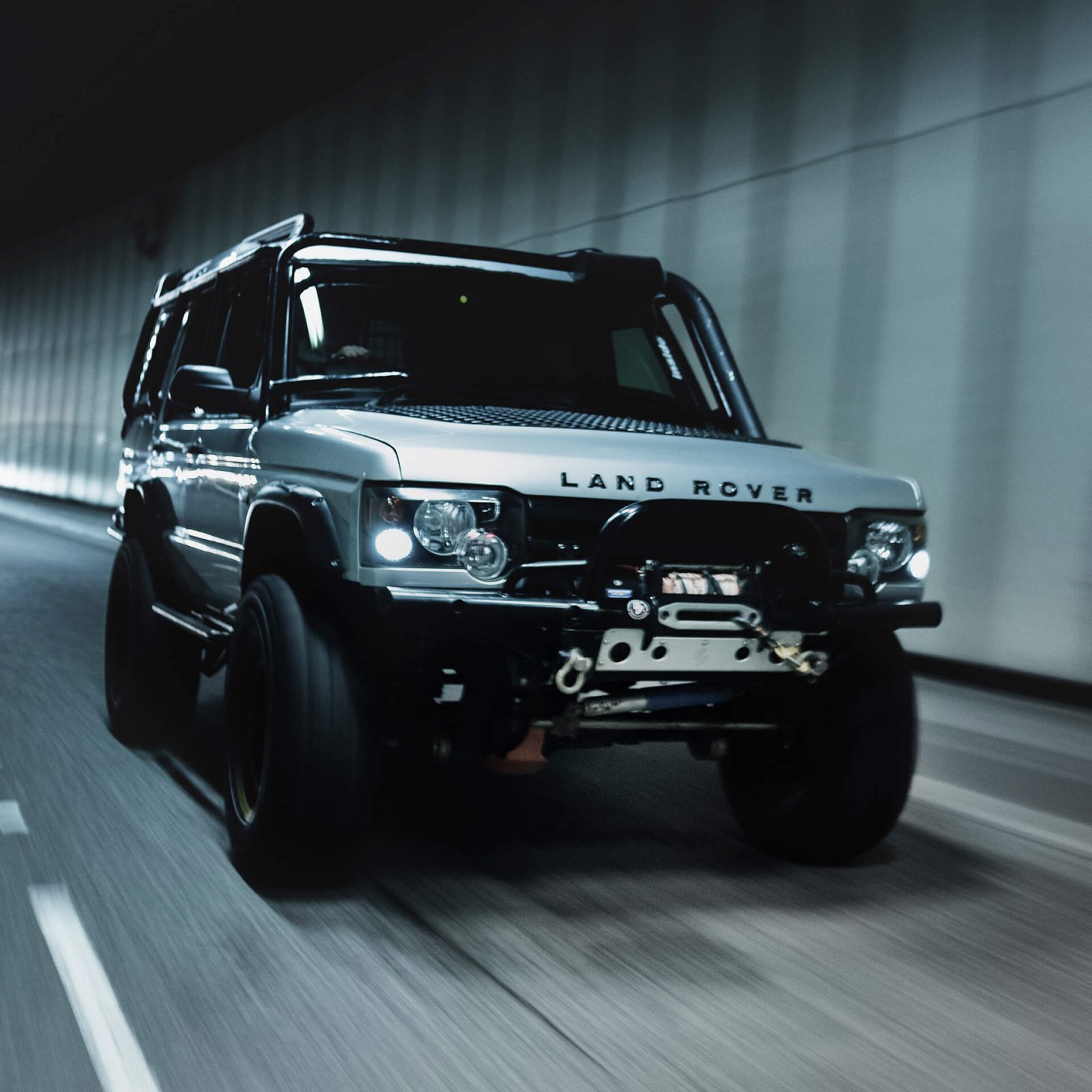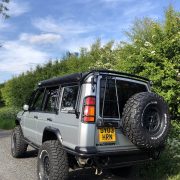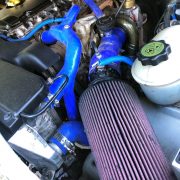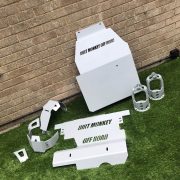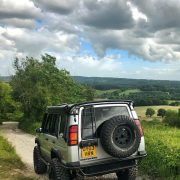 View Gallery
Lifted Land Rover Discovery 2 TD5 on 35s – Overland Rig from UK
There are several good reasons to pick the Land Rover Discovery 2, formally known as the Series II, as your new project car. It is not only comfortable and packed with luxurious features, but also has outstanding off-road capabilities even in its stock form. This robust British mid-size SUV is based on the ladder frame, has solid front and rear axles and center differential lock. Even though the model was introduced to the market in the late 1990s, it features a truly timeless design especially so after receiving a major facelift in 2002.
We spoke with Mike Harvey from London, UK, the owner of this lifted 2003 Land Rover Discovery 2 Td5 who works as a driver, loves driving, and has a lot of friends and acquaintances who help him with this project.
"Where else would you find the best accessories, mods, and protection for the British car if not in its home country?"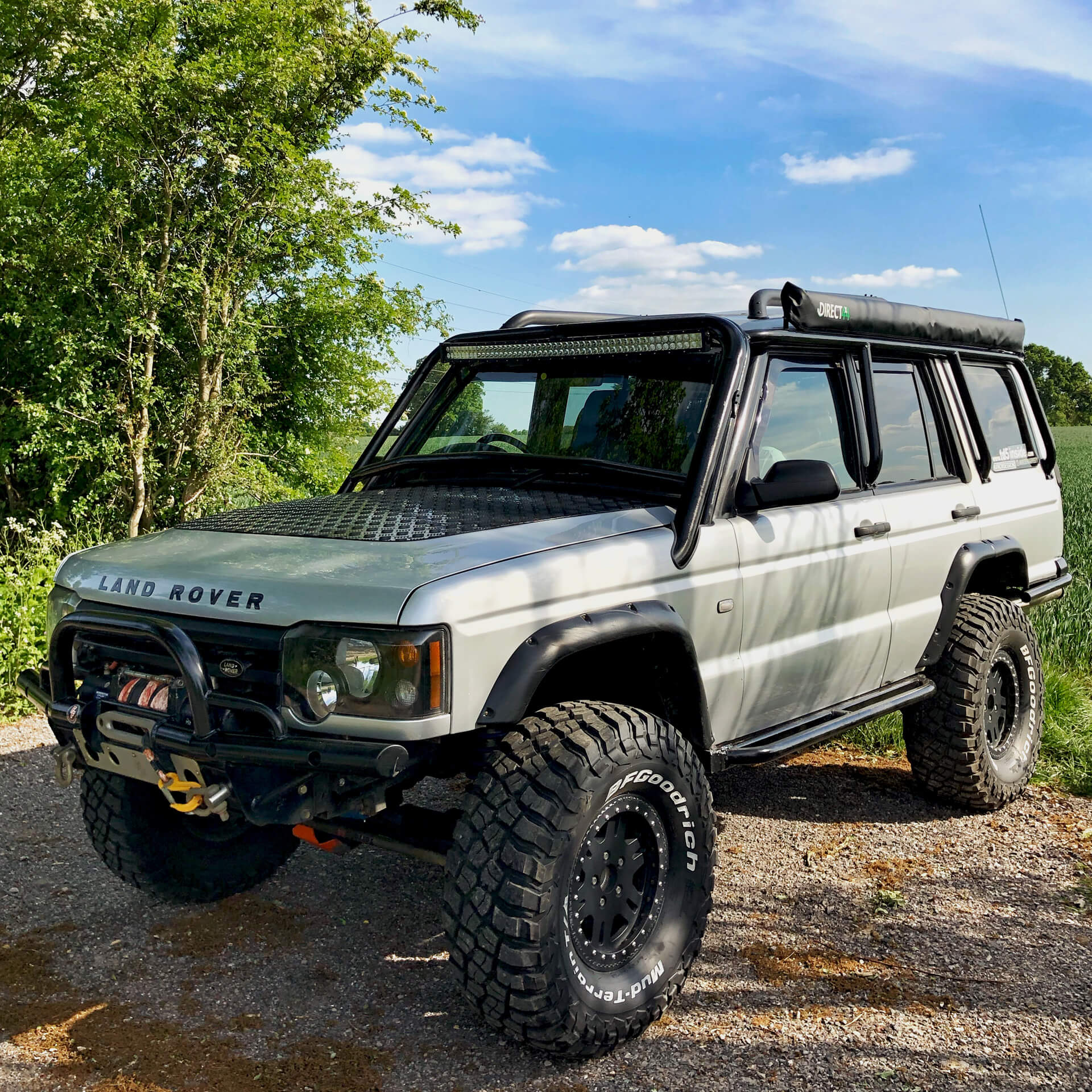 He surrounded himself with the people who know cars and know how to upgrade them so that they were able to meet specific driver needs. Where else would you find the best accessories, mods, and protection for the British car if not in its home country? Mike makes full use of local resources to build an ultimate off-road rig for long journeys and quality family time in the countryside.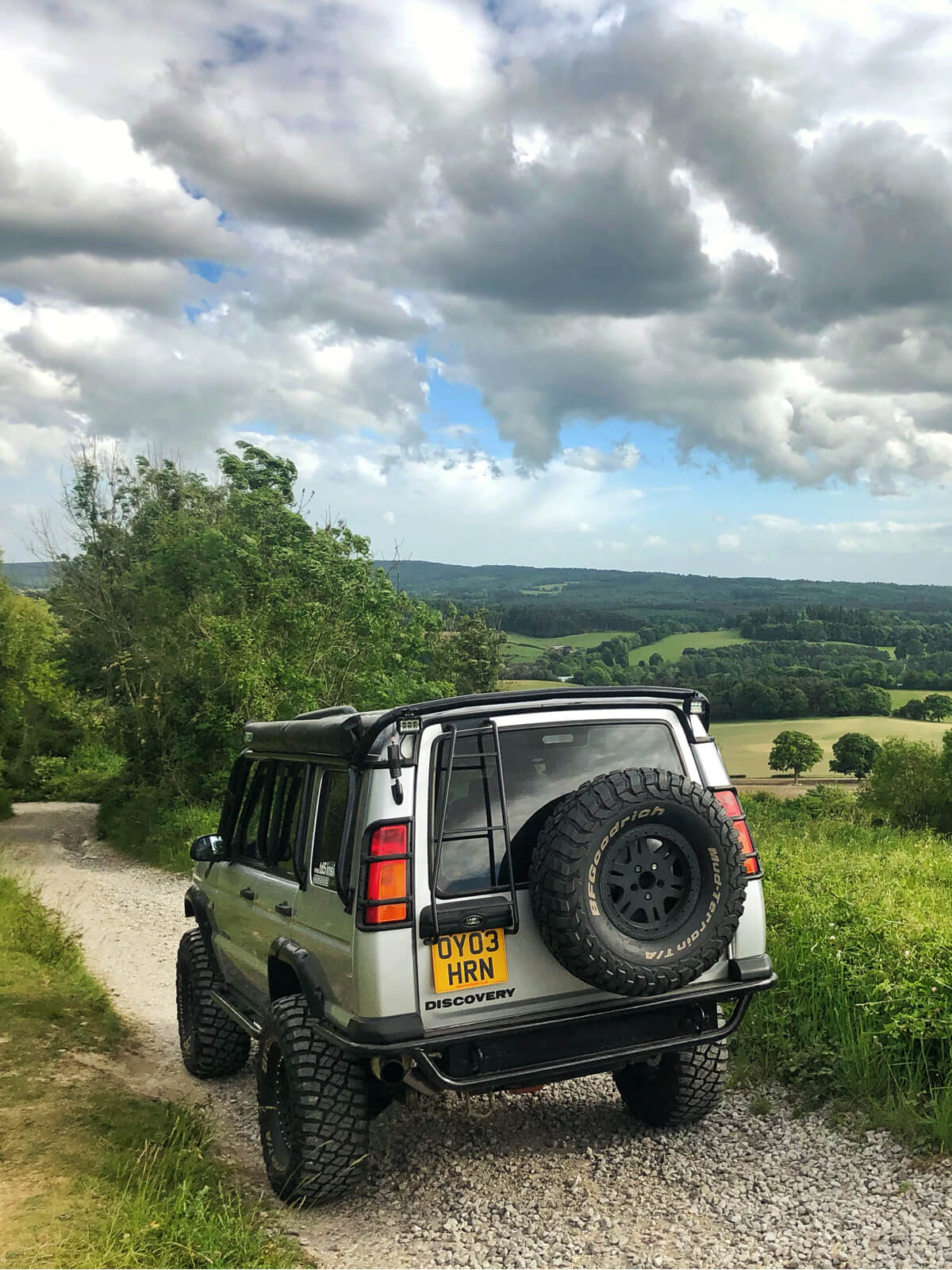 How did you become interested in off-roading?
– Friends and magazines. Who doesn't like a massive dirty truck going through a small village?
Why did you choose this particular model for your project?
– It fitted with my budget and the size of the vehicle.
What inspired you to choose this modification style?
– A lot just came from random ideas and friends to help turn it into a reality.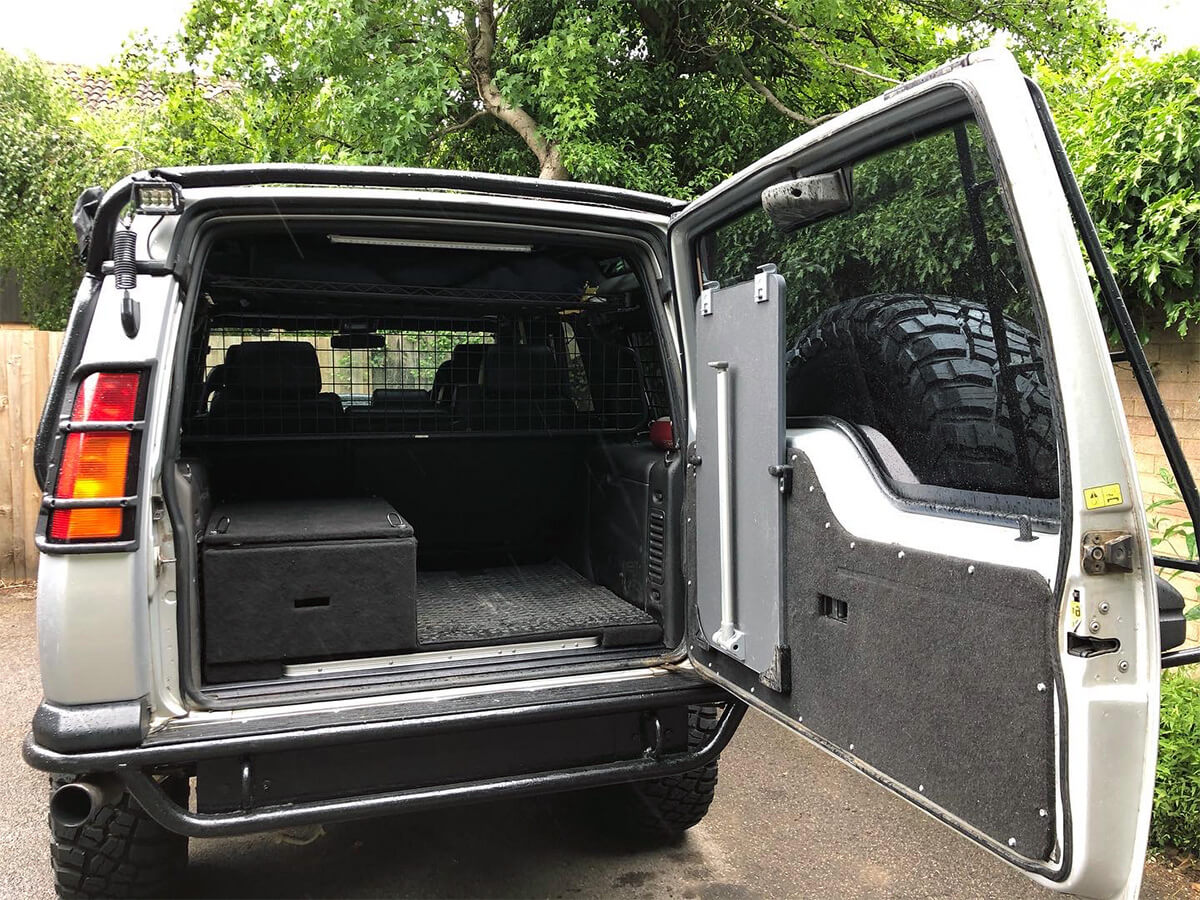 What challenges did you face while putting it together?
– Time, money, and the odd issues that needed to be repaired throughout.
What do you love about your vehicle?
– Everything, it fits me and my personality.
Is it your daily or a weekend ride?
– Bit of everything. Mostly the large family car.
Do you take it off-road? If so, where and how often?
– Yes. . . Not as often as I should or wish. Thames valley 4×4 club.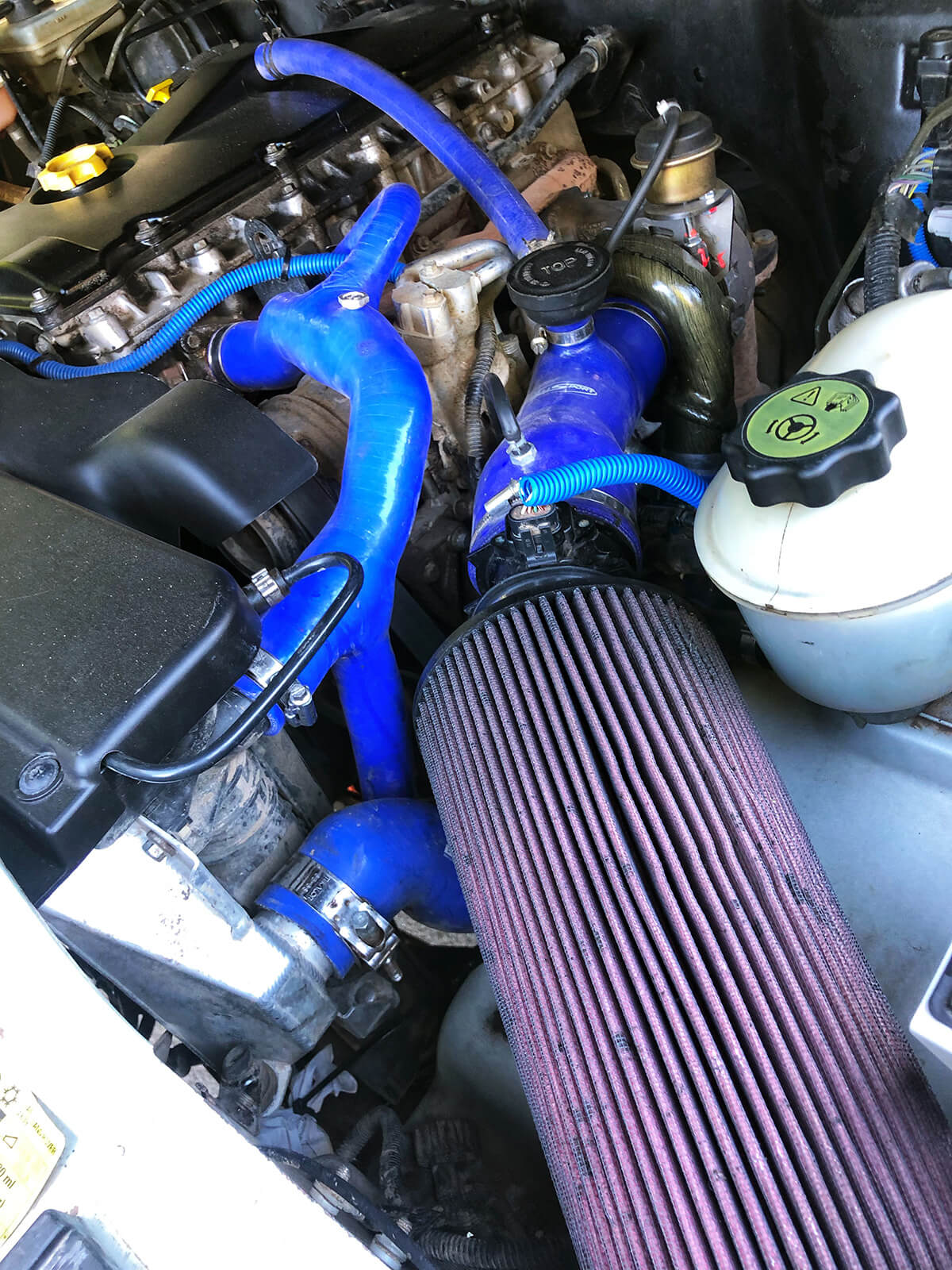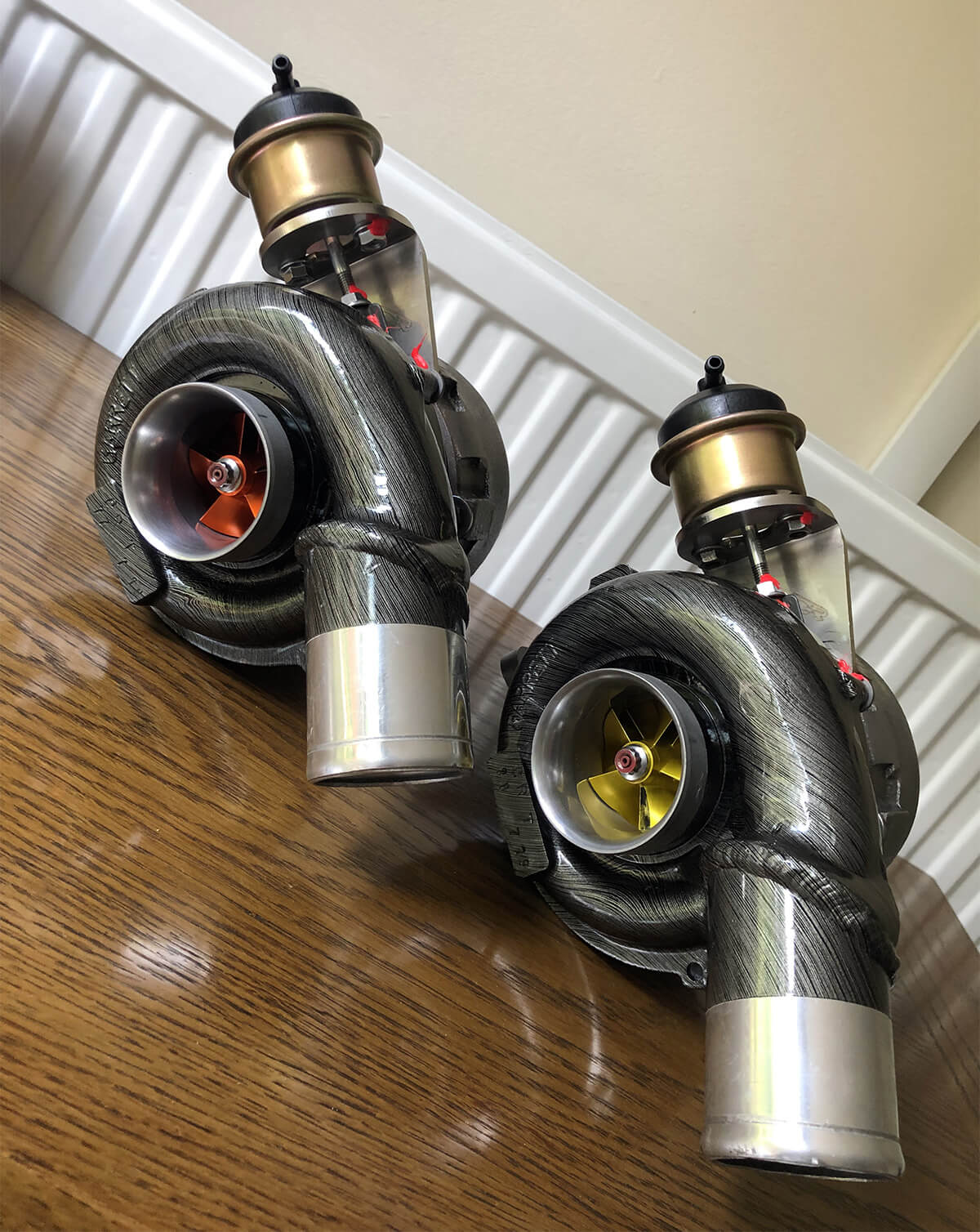 Engine specs, modifications
– 2.5 td5.
– VNT turbo from Cr turbos (supplied by josé at Td5inside)
– Alisport intercooler
– Alisport turbo top hose
– Pioneer boost hoses
– K&N cone filter
– Oil catch can
– Gwyn Lewis td5 twin alternator mount kit and alternator Maintained by Genuine Landrover parts
Lift height and suspension modifications
– 2" terrafirma hd springs front and rear
– 2" body lift
– 35" bfgoodrich km3 to get the diffs away from the floor
– Full under armour from Dirtmonkey offroad
– Diff guards from dirtmonkey offroad
– Transferbox guard from dirtmonkey offroad
– Fuel tank guard from dirtmonkey offroad
Wheel specs
– Terrafirma beadlock rims (16×8)
– 315/75/16 bfgoodrich KM3 supplied by Tyresdirect4x4
– 30mm hubcentric adapters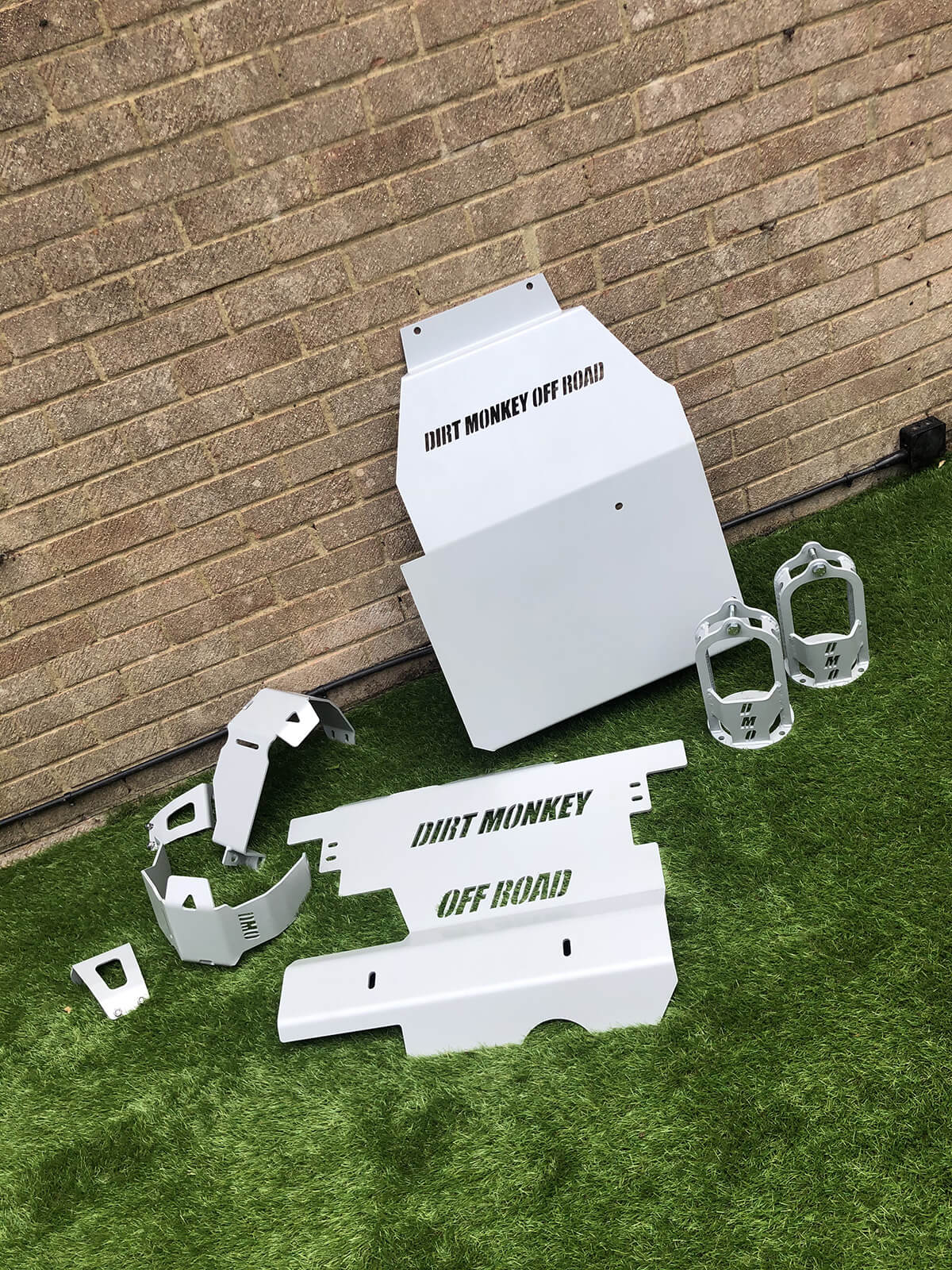 Exterior mods
– Full external cage made by Josh Buckley at rop4x4
– Custom rear bumper by rop4x4
– Rock slider by rop4x4
– Direct4x4 awning (2mx2.5m)
– Flatdog 50mm boot on arches
– First four front winch bumper
– Goodwinch goldfish winch with bow plus2 motor
– G4 fat roof bars
– External led lights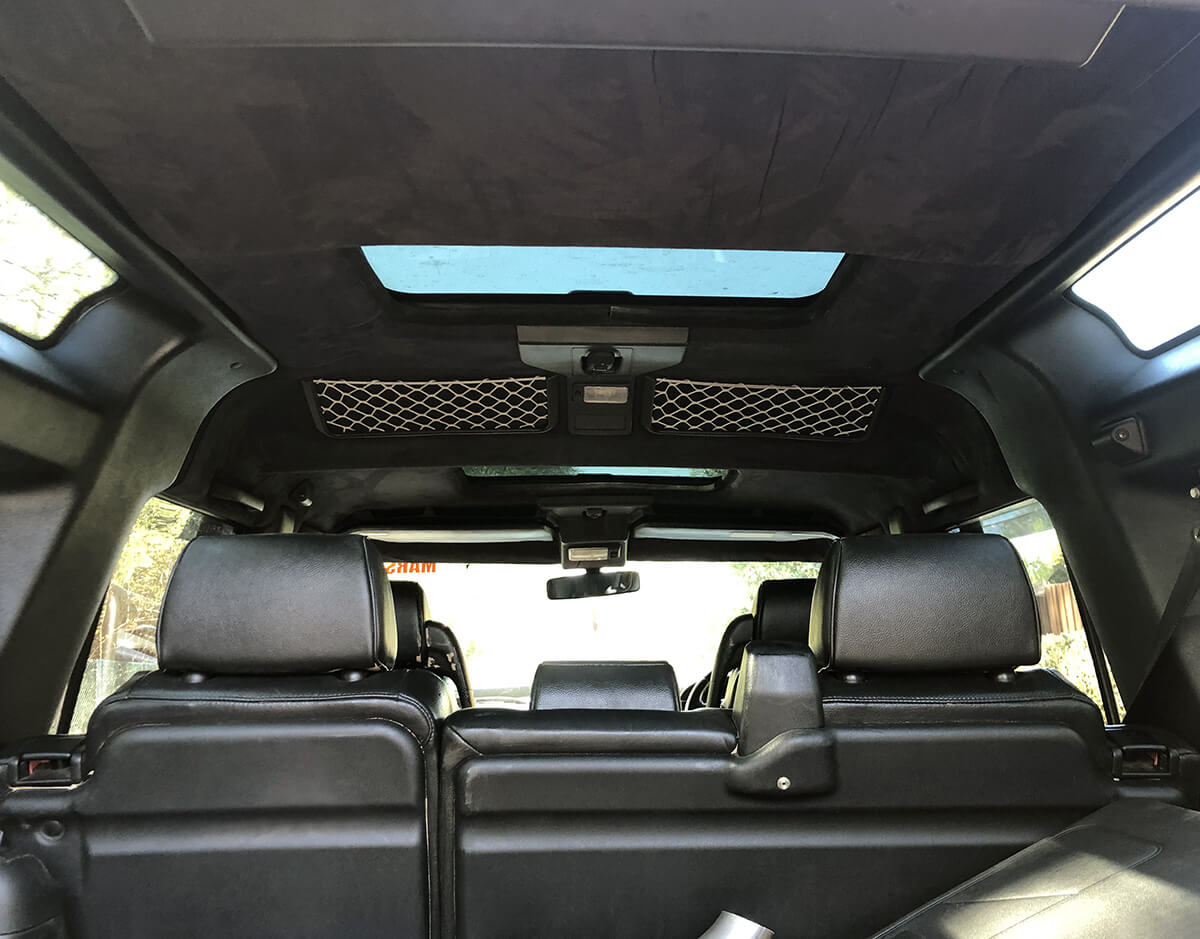 Interior mods
– Full plastic interior panels resprayed in buzzweld satin black
– Headlining retrimmed in black alcantara
– Discovery 2 leather seats
– Landrover dog guard
– Custom rear draw system retrimmed in four way stretch carpet with rear door to match
– Full vehicle sound deading
– Alpine headunit with matching door speaker and tweeter
Thanks to all
– Td5inside performance
– Dirtmonkey offroad
– Direct4x4
– Tyresdirect4x4
All great customer service and very helpful, and thanks to all friends that have helped with the build!
What are your plans for this vehicle?
– Enjoy and try to see some different country's.
Anything else you would like to share about your vehicle or the off-roading in general?
– Everyone should experience it at least once in their life!
Watch the progress and find out more about this Land Rover Discovery 2 TD5 overland project by visiting the Instagram profile of the owner: @mikeeharveey!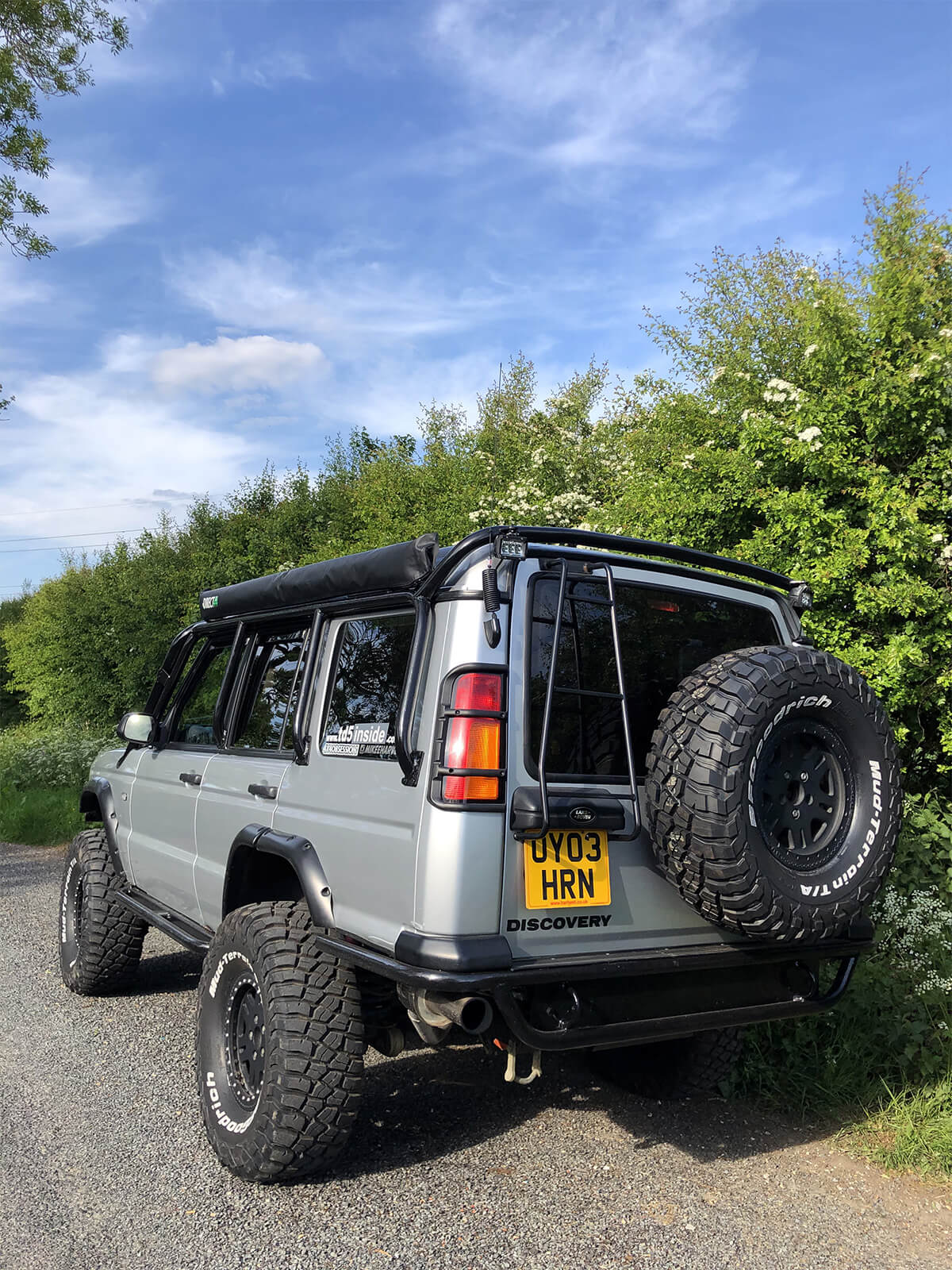 Related Parts & Mods
– Inspired by this Land Rover Discovery build and looking to prepare your own SUV for off-road adventures? Some parts used on this vehicle were sourced from custom shops or custom made, but our team has put together a list of products and accessories available online that may help you to achieve similar results:
Body Armor
Snorkel
Wheels
Lift Kit
or
Roof Rack
*Before ordering any part or accessory, it is recommended that you verify its fitment with a qualified professional and/or seller. We are not responsible for fitment or other issues that may arise from using the products featured on our website.
Stay tuned for more project reviews on Offroadium.com – Follow us on social media, and share this write-up if you enjoyed reading it!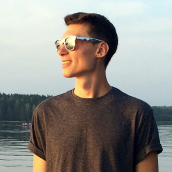 Matt Grabli
Automotive journalist and technical writer at Offroadium.com with more than 10 years of experience in the sphere of aftermarket parts and 4×4 vehicle modifications. Passionate about off-roading, outdoor adventures, and an active lifestyle.