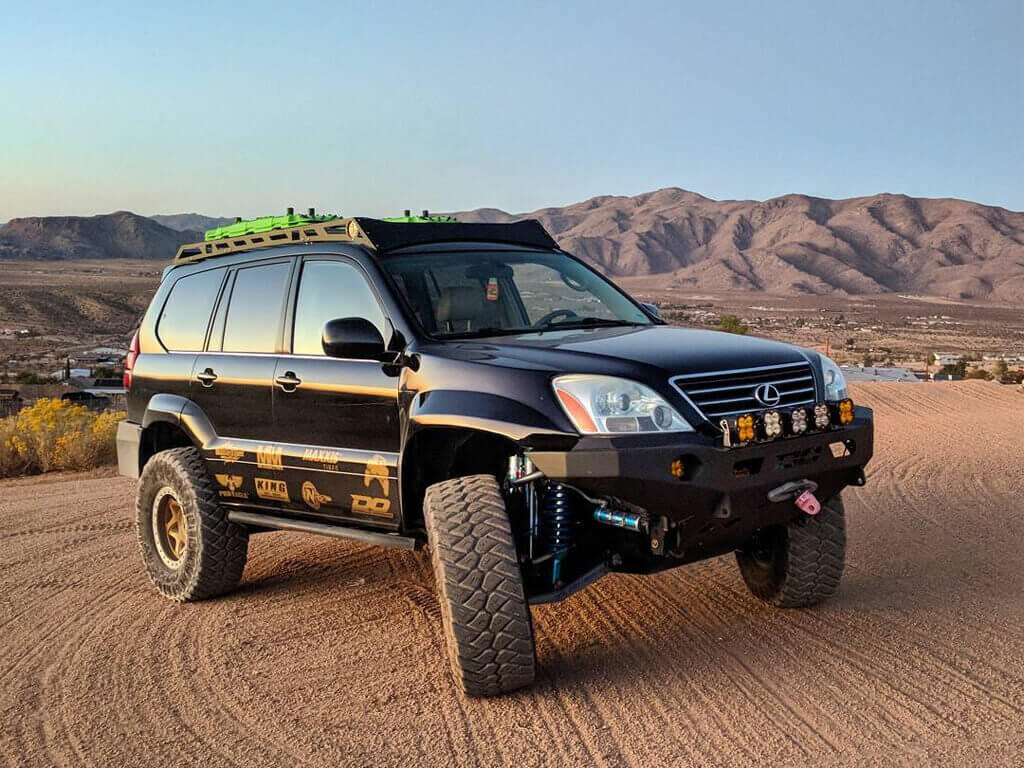 Let's face it, we don't always hear the words "off-road" and "Lexus" in one sentence, but when we do, we know exactly, this is going to be something crazy. Even the stock Lexus GX470 off road capabilities are pretty remarkable, but this rig was enhanced with even more off-road modifications, to be driven hard on any type of terrain, no matter if it's a high-speed desert race, or an extreme rock crawling.
Ther's nothing wrong with converting a Lexus GX470 into an all-out off-road vehicle because its actually an American twin brother of one of the most legit 4×4 vehicles in the automotive history – the Toyota Land Cruiser. Aside from the fancy front end and luxurious options, it's a real Land Cruiser with an insane off-road capability that has a lot of common features with the Land Cruiser Prado 120.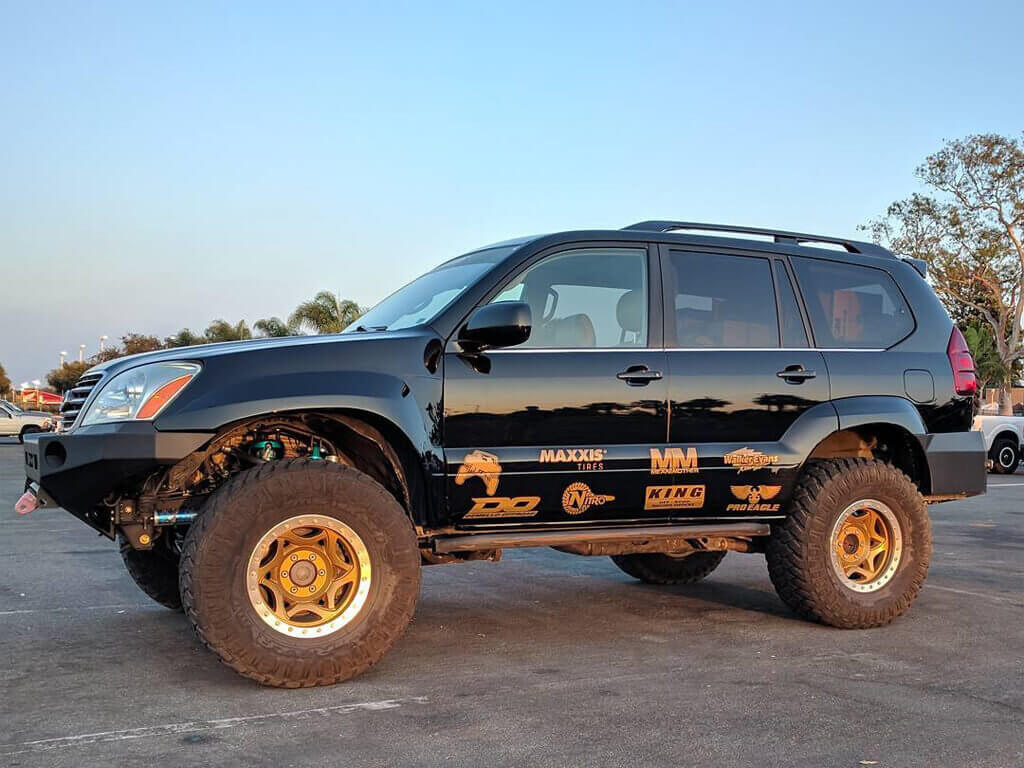 This 2006 lifted Lexus GX470 pre runner truck is owned by Josh Backes. It was purchased bone stock and has gone through some serious changes during the last year. It wasn't the first off-road vehicle that belonged to Josh, so he already had the vision and experience needed to build a rig like this.
His fully built Toyota FJ-Cruiser was totaled in an accident, so Josh decided to upgrade, and join the GX family. All interchangeable parts were carried over from the FJ to GX470, however, there still were a lot of things that needed to be replaced with the new custom fit components. Below is the full list of modifications done to the vehicle:
SUSPENSION
Total Chaos +3.5″ Race Series Long Travel Kit
Total Chaos Secondary Shock Hoop kit
King 2.5″ Coilovers (600 lb springs) with Compression Adjusters
King 2.5″ Triple bypass secondary shocks with piggyback reservoirs
King 3.0″ Rear shocks with Compression Adjusters, lengthened 2″ over OEM with custom rear mounted 2.5″ OD Resi's
Timbren Rear progressive bump stops
Toytec lower rear arms
Extended brake lines
Southern Style Offroad rear coil conversion kit
TMJ XGS rear coil springs
ARMOR
Demello Offroad custom GX470 plate steel bumper, to fit McQueen Fiberglass +3 Fenders
Mean Mother 9500 Edge Series Winch, with Dyneema SK-75 fiber rope
Demello Off-Road 4th Gen 4Runner Hybrid Sliders
Rocksteady Motorsports Aluminum underbody skids
Southern Style Offroad rear plate bumper, with tire carrier, fuel can holder and custom TRED Pro Recovery ramp holder

POWER TRAIN / DRIVE TRAIN
Nitro 4.56 master gear kit
Harrop E-Lockers Front and Rear w/ OEM style switches
aFe Intake with Pro Guard 7 Filter
Xforce custom 3″ cat-back with Varex muffler
BODY & COSMETIC
McQueen Prototype Design Fiberglass Front Fenders *This truck was used as the prototype vehicle, so these are the first ones in existence.
Body Mount Chop
Baja Designs Sport Series "Wide cornering" bumper lights
Factor 55 Pink Thimble

WHEELS & TIRES
Walker Evans Racing Beadlocks, custom powder coated gloss gold
Maxxis Razr M/T Tires 35 x 12.5 x 17
INTERIOR
Pro Eagle OffRoad Fridge Freezer
Mean Mother Kit9 Recovery kit, and ACA3 Compressor
Pro Eagle Off-Road Jack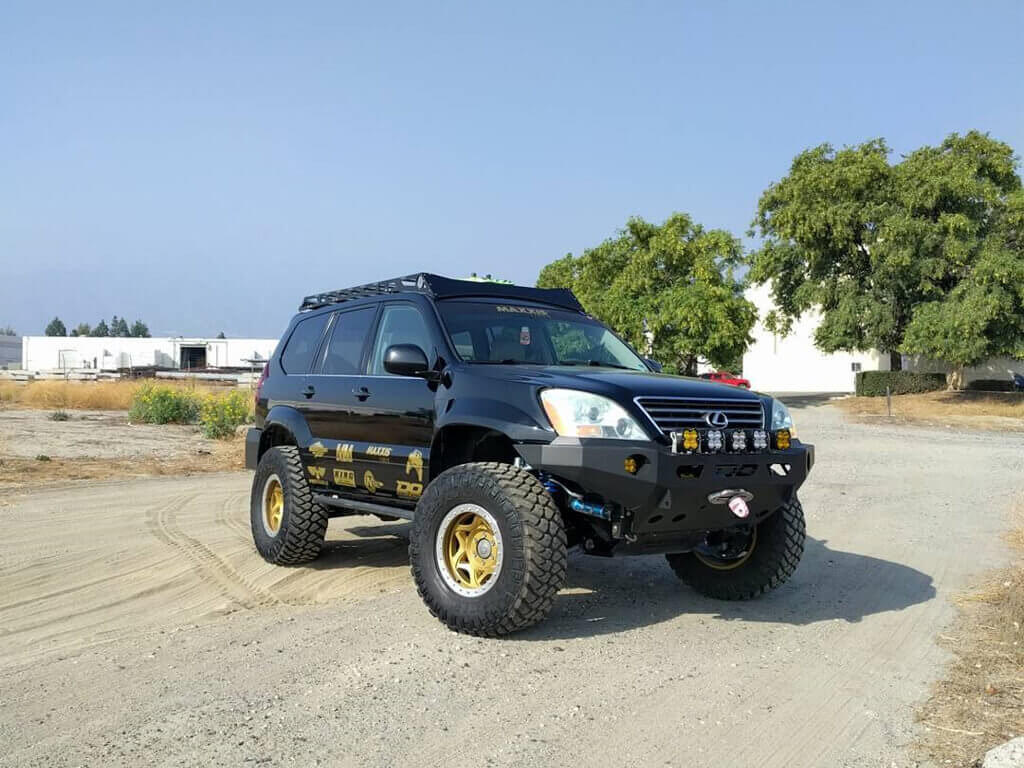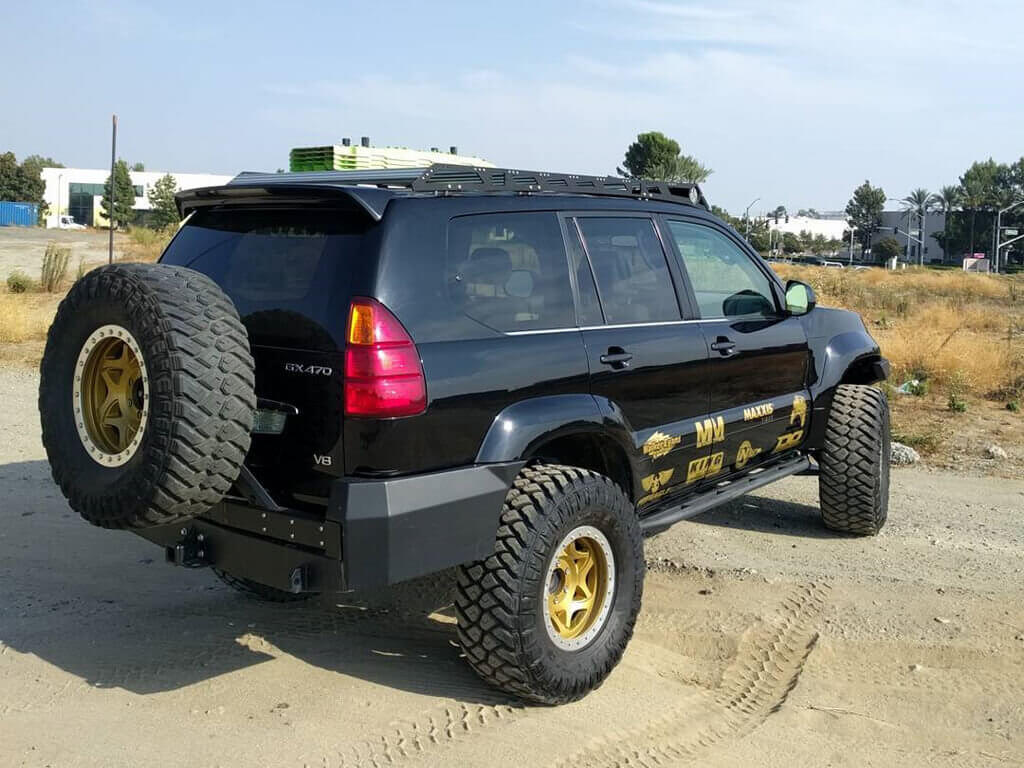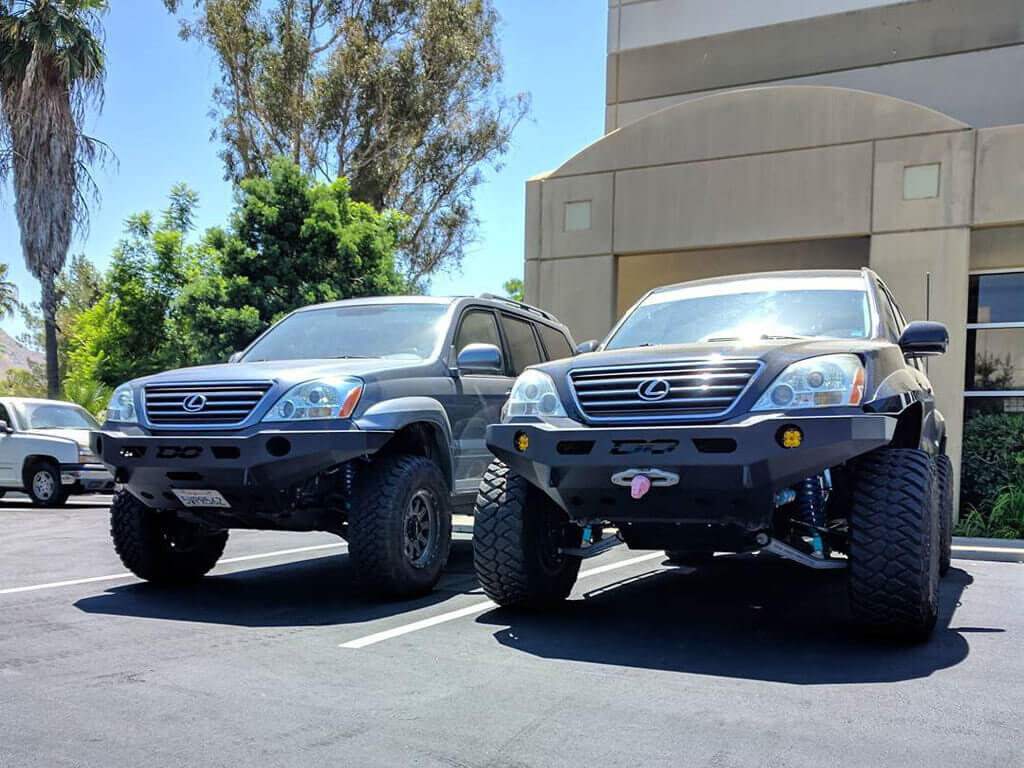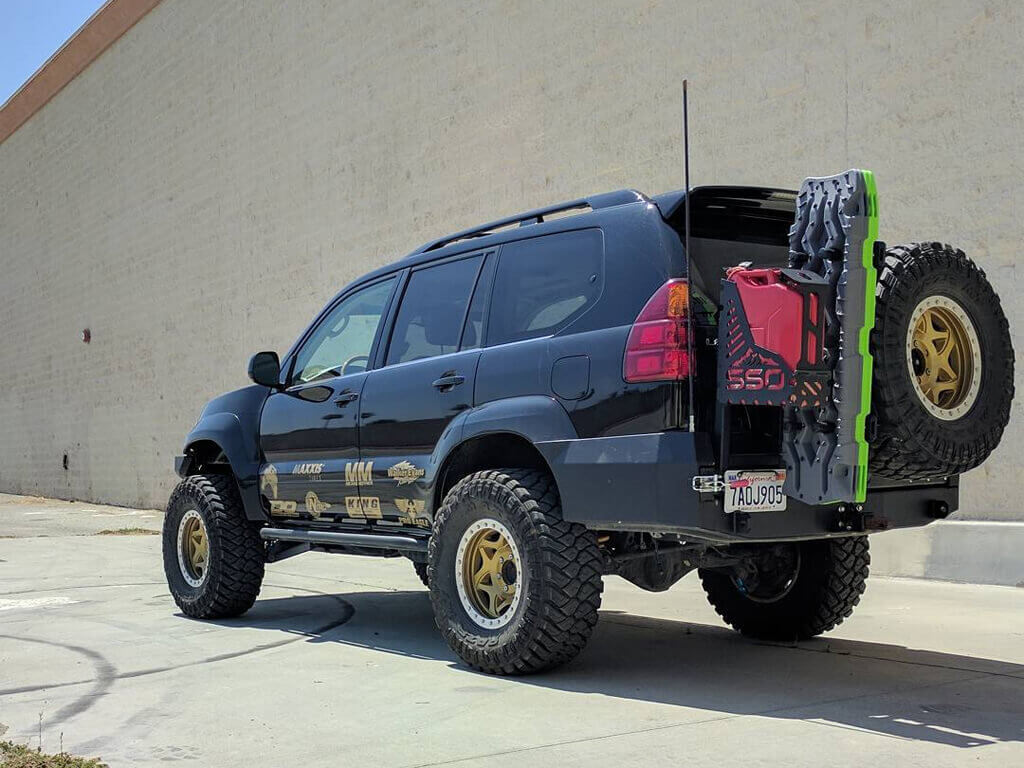 Coming Soon (ish)
Interior Storage Solutions for the rear of the truck
Currie FF 9″ Rear end, with ARB/Eaton Locker. TBD.
Currie Anti-rock rear sway bar (big maybe)
Lexus GX470 off road capabilities were boosted up to the maximum in this project which turned it into an ultimate 4×4 weapon. It's no wonder that with such an impressive list of modifications Josh has got his GX on display as a feature vehicle at 2017 SEMA Show. You can find him on IG under the username Nver2nd to find out more about this insane GX. Wonder if Lexus RX is any good in the off-roading? Check this article!